Laminate flooring is a budget-friendly alternative to hardwood, making it a popular choice for those who want the look of hardwood flooring without the cost. But what exactly is laminate? Are there eco-friendly options? How does it compare to hardwood in terms of durability? We'll answer all of these questions and more in today's post! [photo from Flooring Outlet]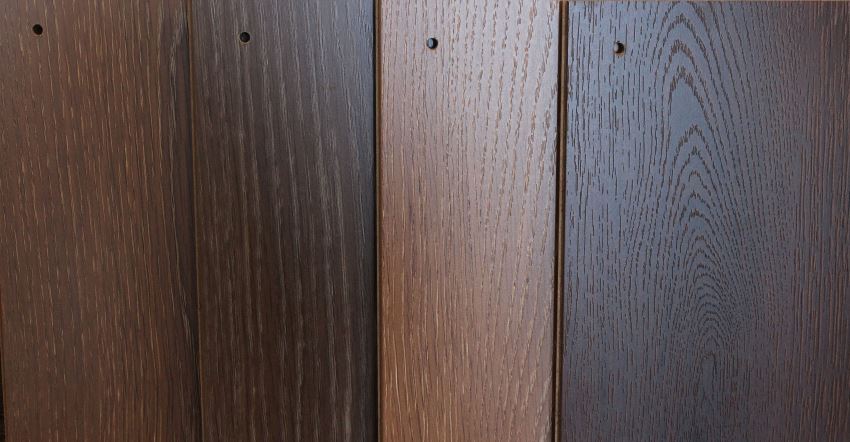 All About Laminate
While laminate was once thought of as a cost-effective, somewhat plastic-y alternative to hardwood, it's now acknowledged as a desirable flooring choice in its own right, especially since technology has evolved to give laminate a more stylish, substantial feel. Note that most of the photos in this section of the post are from Pergo, the company that invented hardwood flooring more than 35 years ago!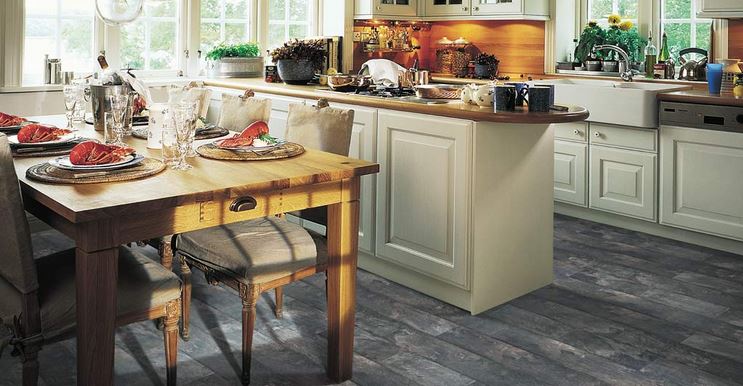 Not to mention, in addition to laminate with the appearance of hardwood, there are laminate options that resemble concrete, stone and ceramic. Not only is laminate more substantial these days, there are more options than ever to choose from. [from Armstrong]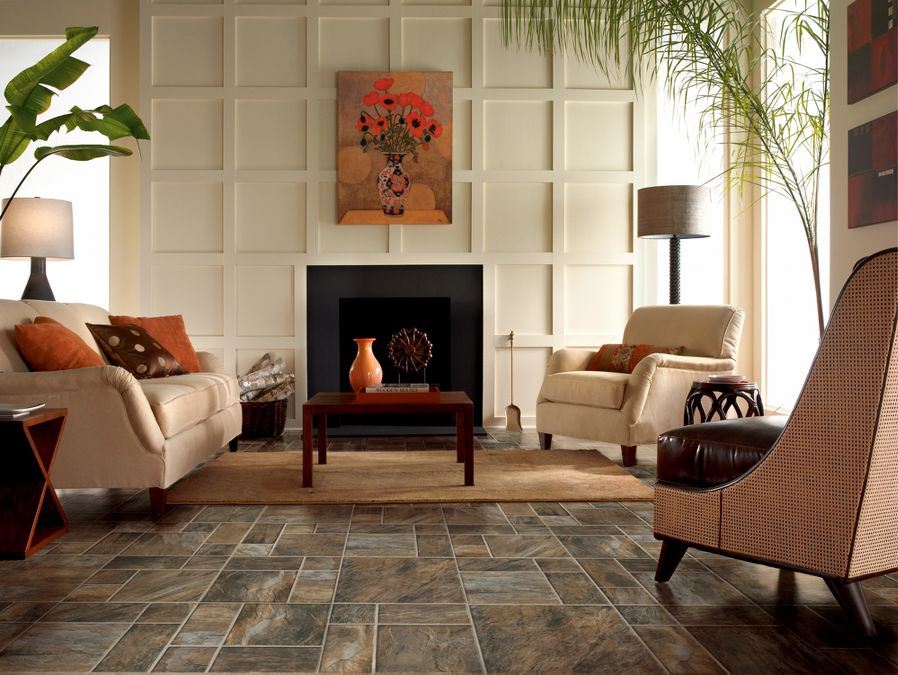 What exactly is laminate?! Rather than being created from slabs of wood, the core of laminate is constructed of High Density Fiber (HDF). The very top of laminate flooring is actually a high-resolution photographic layer that gives the floor the appearance of whatever material you wish to evoke (hardwood, limestone, slate, etc.). Sometimes texture is even applied to the top layer for added dimension.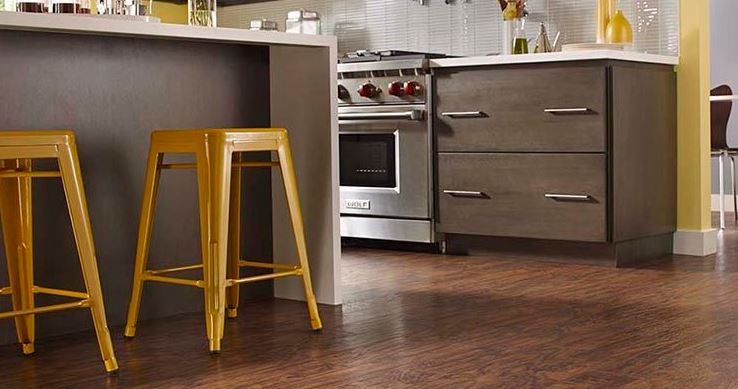 The largest US laminate flooring manufacturer is Pergo (not surprising since the company invented the flooring), and you can find Pergo laminate flooring that mimics hardwood, slate, travertine, distressed metal and more.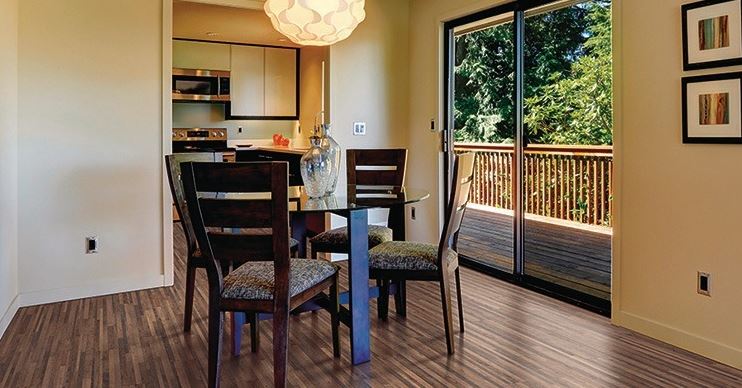 Laminate flooring can be glued into place, or you can purchase floating laminate flooring, which is even easier to install!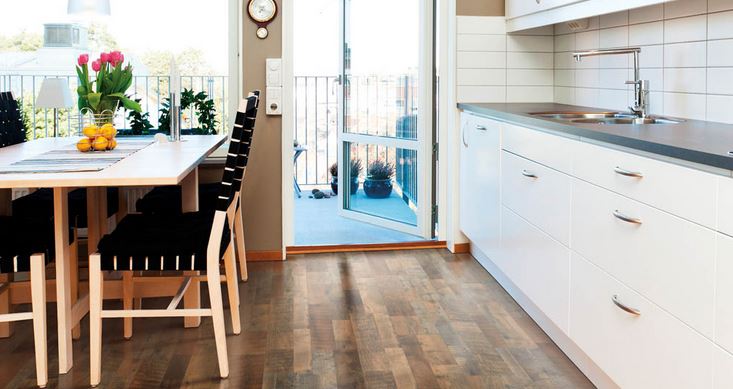 Is Laminate Eco-Friendly?
As always, we at Decoist recommend that you do your research if you're hunting down eco-friendly flooring, including laminate. In fact, a quick Google search may imply that certain companies are dedicated to eco-friendly flooring when in fact they're simply using the "eco-friendly" keyword to their advantage. However, laminate is not often among the recommended non-toxic flooring options, such as eco-friendly cork, bamboo, hardwood and carpet. Laminate has the potential to contain high levels of VOCs (volatile organic compounds), such as formaldehyde. [cork flooring photo from Green Building Supply]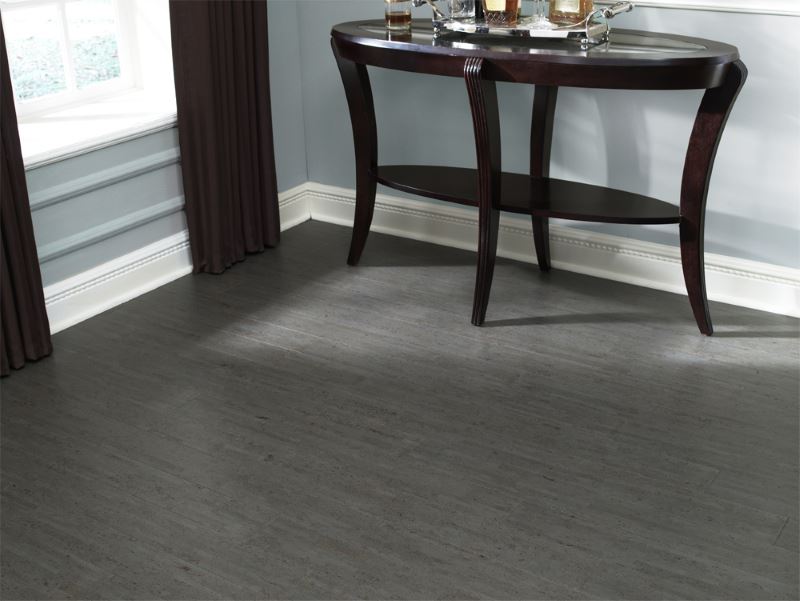 If you're serious about installing laminate flooring in your home, ask for low- or zero-emission laminate. You can find a list of helpful questions to ask your local flooring store here. [photo from Armstrong]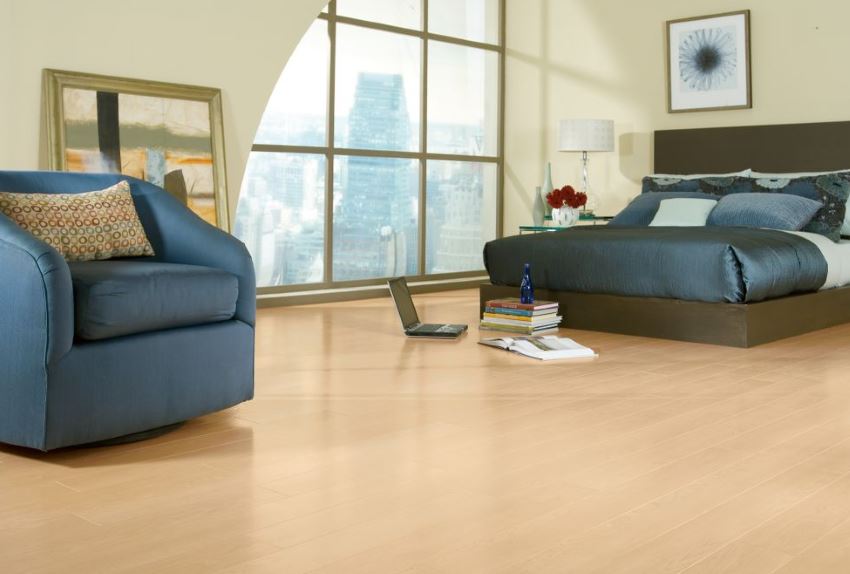 You will also want to ask for a MSDS (material safety data sheet) for any product you're considering. Speak to others who have purchased the flooring. Research the manufacturer, ensuring that the company's practices are ethical and focused on the health and safety of customers. Visit a trusted eco-friendly home store for feedback. [photo from Pergo]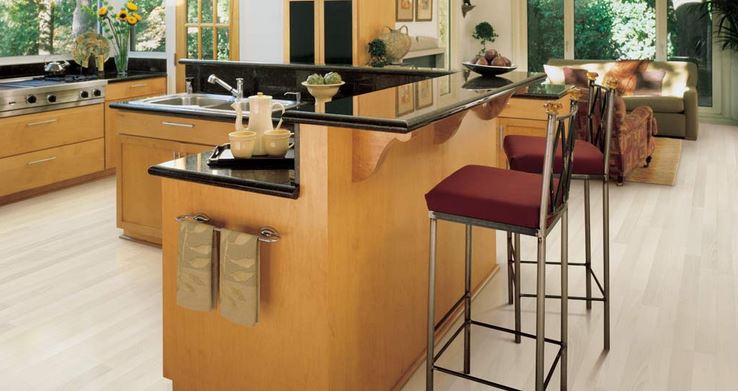 While researching eco-friendly products may take a bit of time, it's well worth it to ensure that the flooring you install in your home is non-toxic. [photo from Armstrong]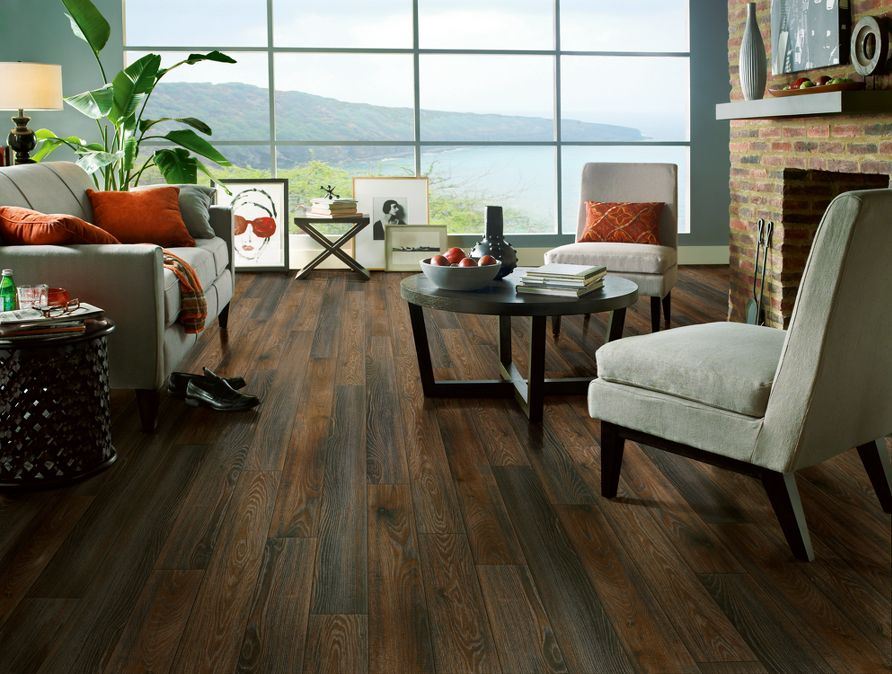 Laminate vs. Hardwood
Both laminate and hardwood flooring are durable and easy to clean. In fact, both can be swept and vacuumed with little hassle, unlike the more intense vacuuming required to keep carpet clean. [photo from Wintrup Developments]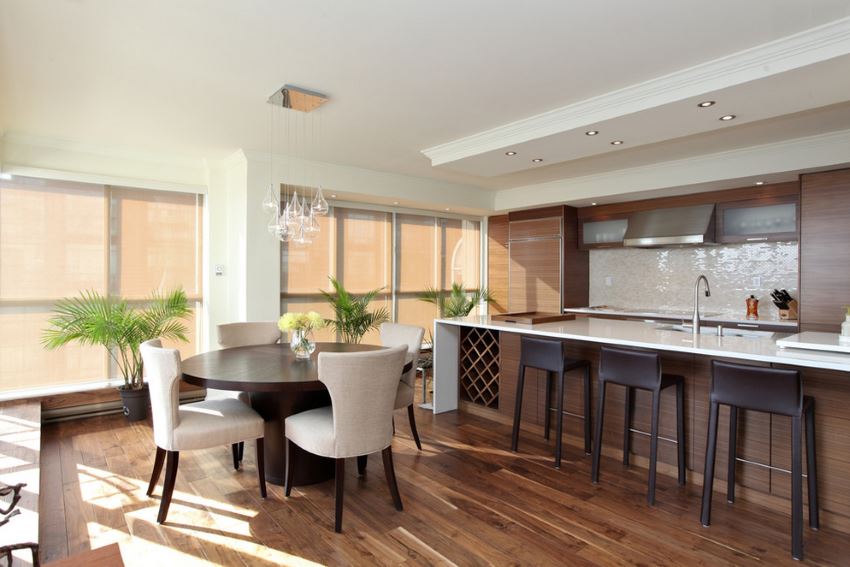 But let's take a closer look at the durability factor. Believe it or not, laminate is a bit more resistant to wear and tear (including staining) than hardwood. In fact, families with kids and pets may prefer laminate because of its low-maintenance qualities. It also tends to have more water resistant properties than hardwood flooring. [photo from Armstrong]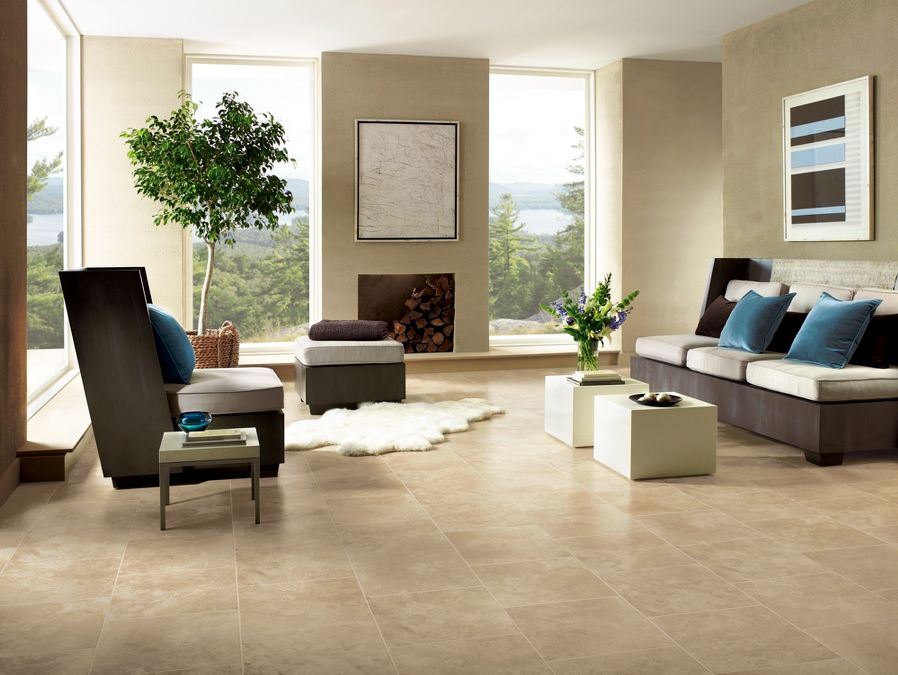 However, while hardwood flooring can last a lifetime, laminate has a lifespan ranging anywhere from 15-50 years. [photo by Eran Turgeman]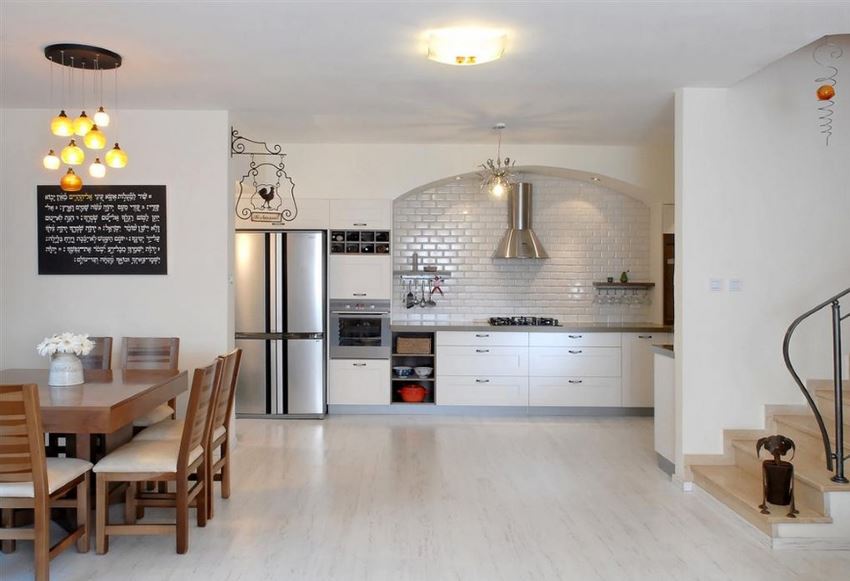 Also keep in mind that there are two types of hardwood flooring: hardwood and engineered hardwood. Hardwood is made from planks of solid wood, while engineered hardwood has a core of High Density Fiberboard or plywood, and the top of the flooring consists of a hardwood veneer rather than a photographic layer. Because of the HDF core, engineered hardwood is a bit like laminate. [photo from Western Coswick Hardwood Floors]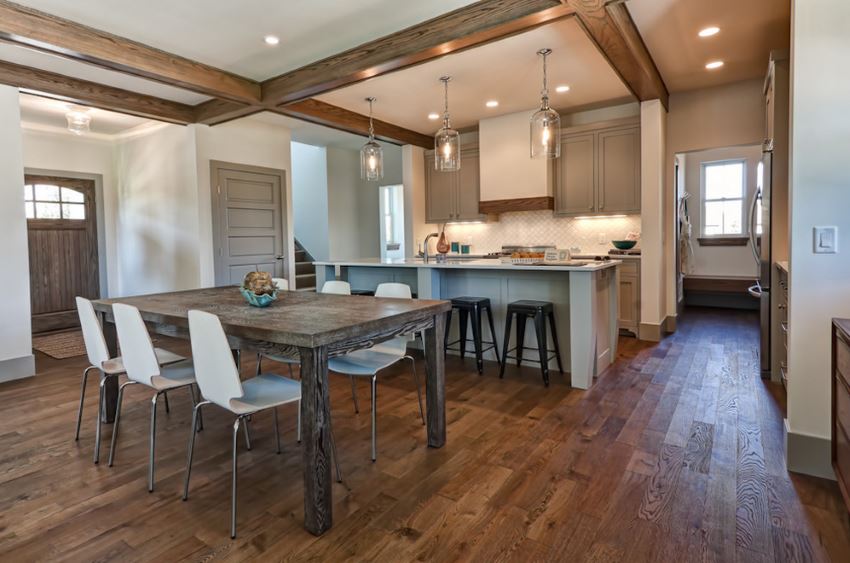 But do note that laminate flooring tends to be more durable than both hardwood and engineered hardwood, and it also tends to be less expensive. Yet there are some types of high-end laminates that may be just as expensive as less costly hardwood options. [photo from Capital Building]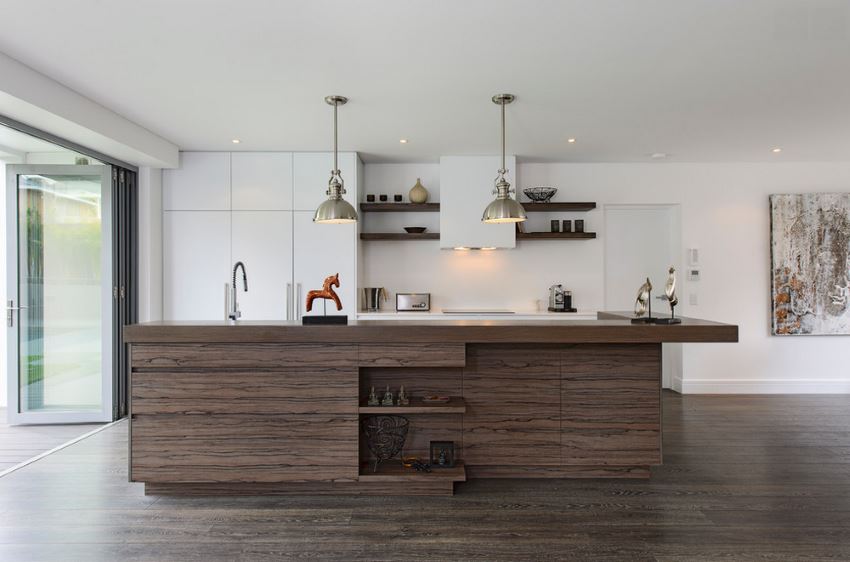 Since it's possible to purchase floating laminate flooring, it may be easier for a homeowner to install than hardwood flooring. Not to mention, a DIY installation is another way to save money! [photo from Grime Scrubbers]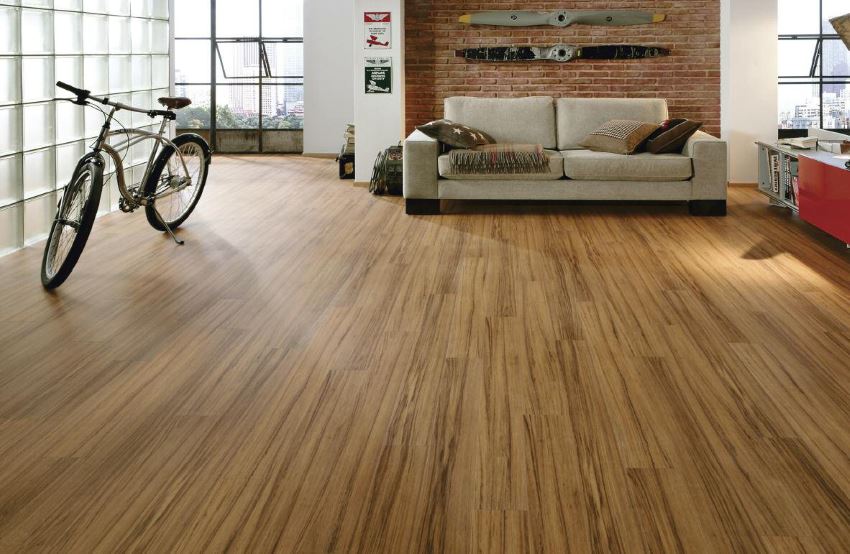 With that said, many people prefer hardwood over laminate for the character and warmth it adds to an interior. Hardwood is timeless, it can last a lifetime, and it will greatly increase the value of your home. At the same time, laminate has the look and feel of wood, it's often more affordable, and it can even be more durable than wood. [photo by Rad Design Inc.]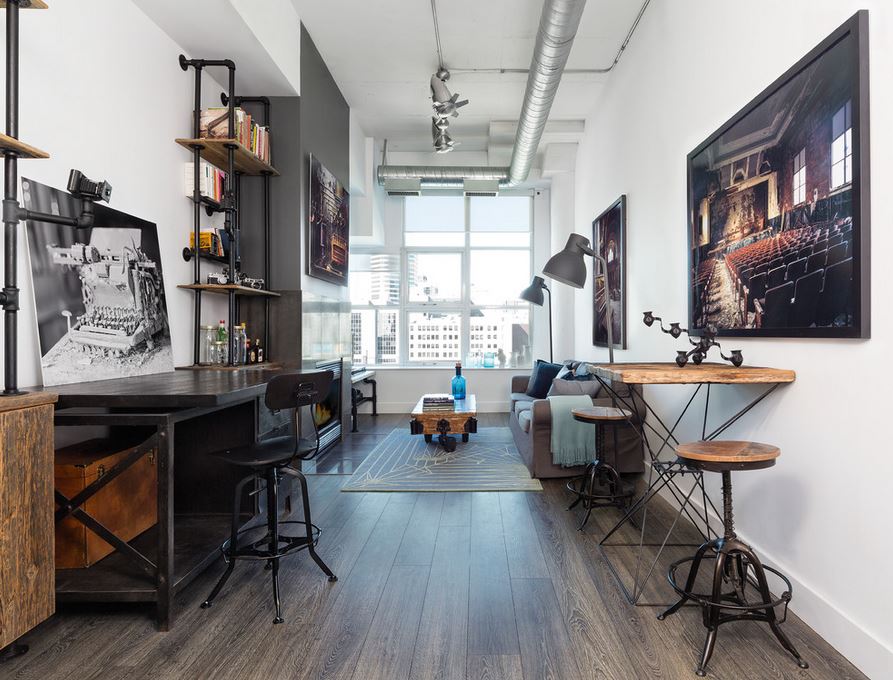 It all comes down to your budget, the needs of your family, and the look you prefer… So, would you consider laminate flooring for your home?