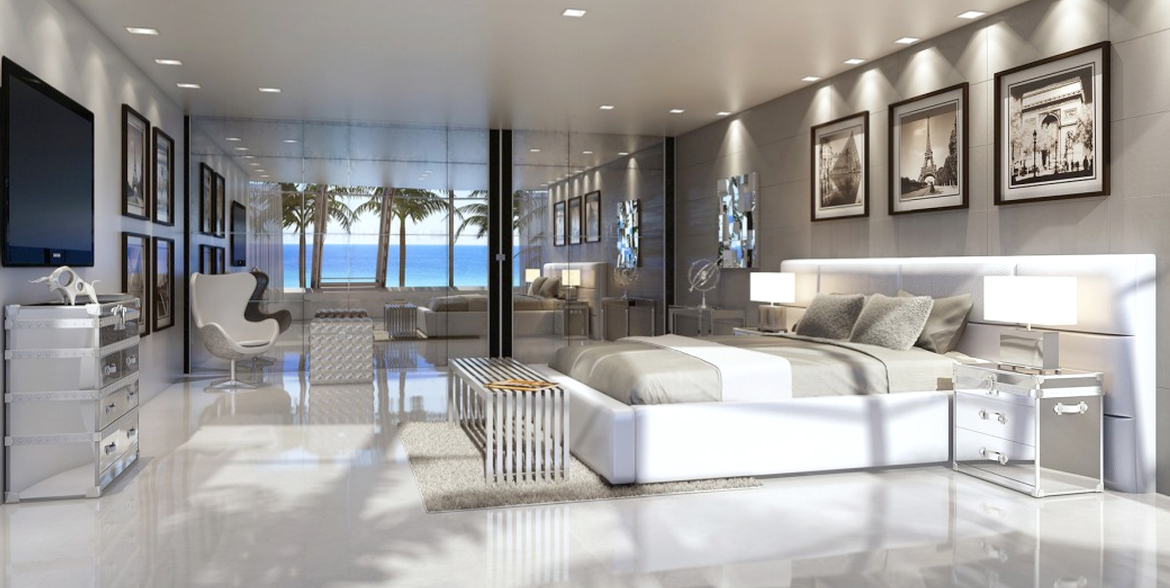 Feeling like your bedroom could use a pick-me-up? Using white furniture is one way to brighten your space and give it a fresh new look, but there's no hard and fast rule that says you need to swap out all of your dark pieces with light ones, and we definitely prefer mixing and matching over cookie cutter bedroom sets. You may even choose to repaint your existing pieces DIY-style. If you need a little inspiration to get started, hit the jump for our gallery of white furniture finds to get the design juices flowing.
Tuck Away the Mess
If you're living in a smaller urban space, you may not have the luxury of placing your bed in the center of your bedroom. The Nexera BLVD Reversible Storage Bed was designed specifically with this situation in mind. Its elegant FSC-certified frame boasts a white textured lacquer finish and comes with three reversible drawers that can be installed to open from either the right or the left side of the bed for your convenience.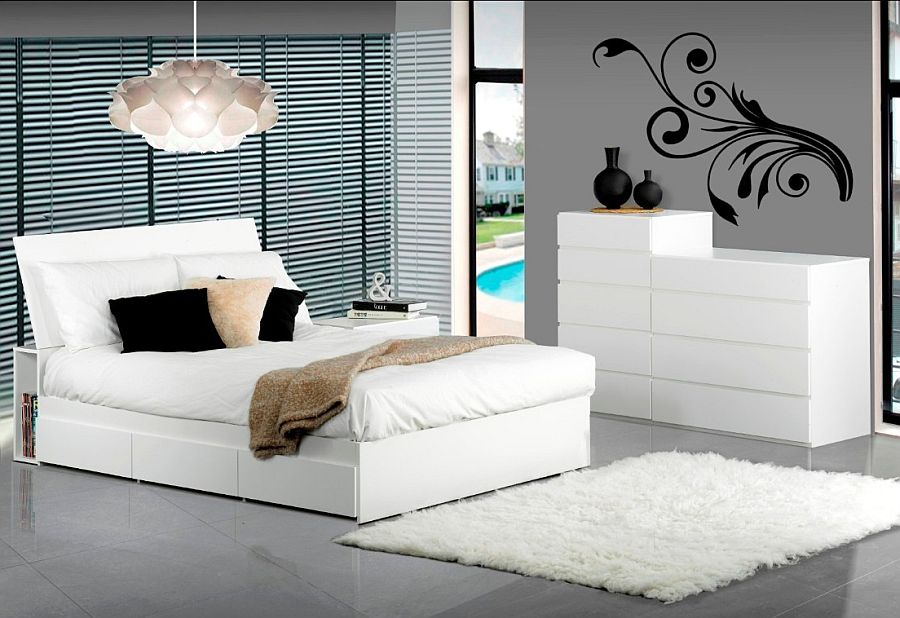 Light and Airy
Combining glass and lacquered, high-gloss MDF for an airy, sleek look, the Bari Nightstand by Casabianca Furniture is like a piece of modern art for your bedroom. The small nook is the perfect place to leave magazines, while the drawer allows you to conceal more personal items.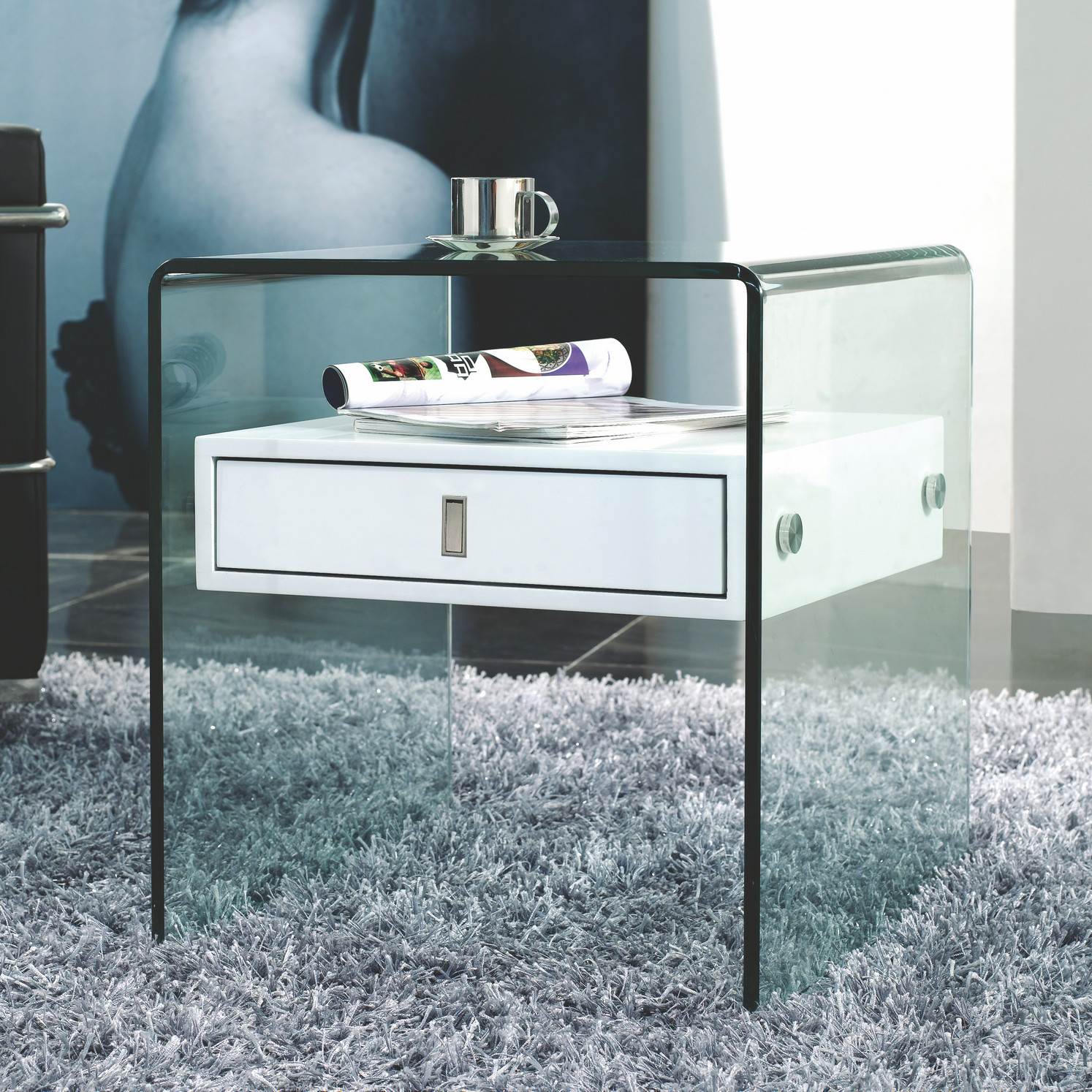 Modern and Timeless!
While the Arch White Wardrobe's styling is decidedly classic cottage, its bright white finish gives it a fresh, modern look. With five roomy drawers and a large cabinet for shoes, bags or bedding, it's great for any bedroom that could use a little more storage than just a dresser.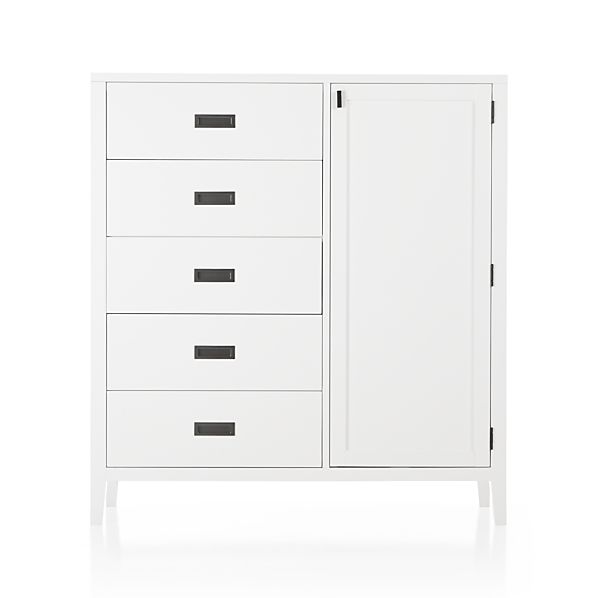 The Lamont Home Cheswick Vanity Set's space-saving design makes it the perfect addition for those with little room to spare. Flip open the top to reveal a mirror when you need to get ready for a night on the town, and when you're done, just fold it back down and slide the cushioned seat into its perfectly shaped spot.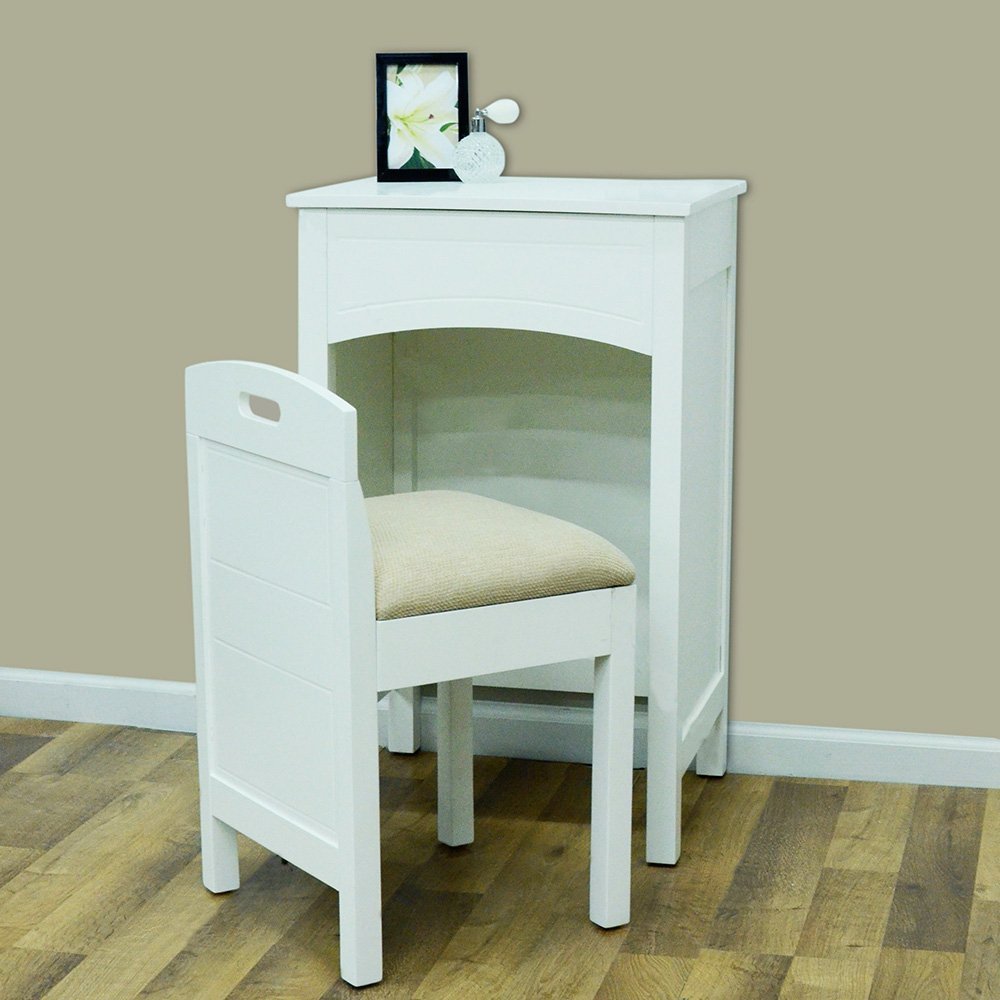 Tufted Beauty!
Probably the closest thing on Earth to sleeping on a cloud, the Fairfax Tall Bed & Headboard by Williams-Sonoma lets you luxuriate in an extra 10″ of plush headboard. Handcrafted in the United States by skilled artisans, this cushy, hand-tufted bed creates a bold focal point for any bedroom.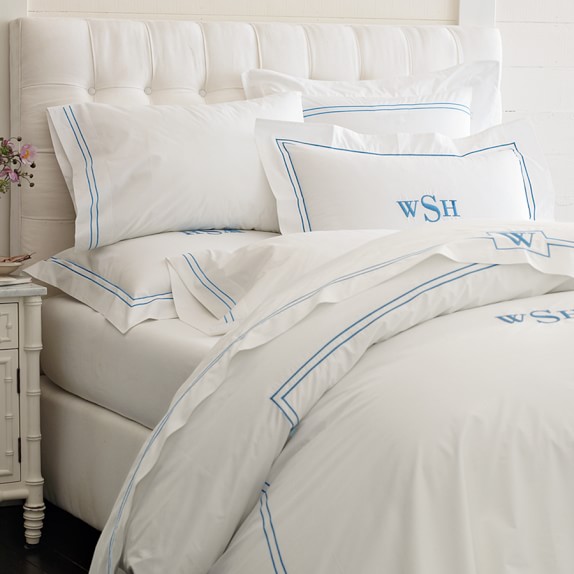 Make a Bold Statement
Part of Rossetto's ultra-modern Nightfly collection, this nearly blinding nightstand features two drawers and white-on-white faux alligator accents made of eco-leather processed using natural dyes and extracts.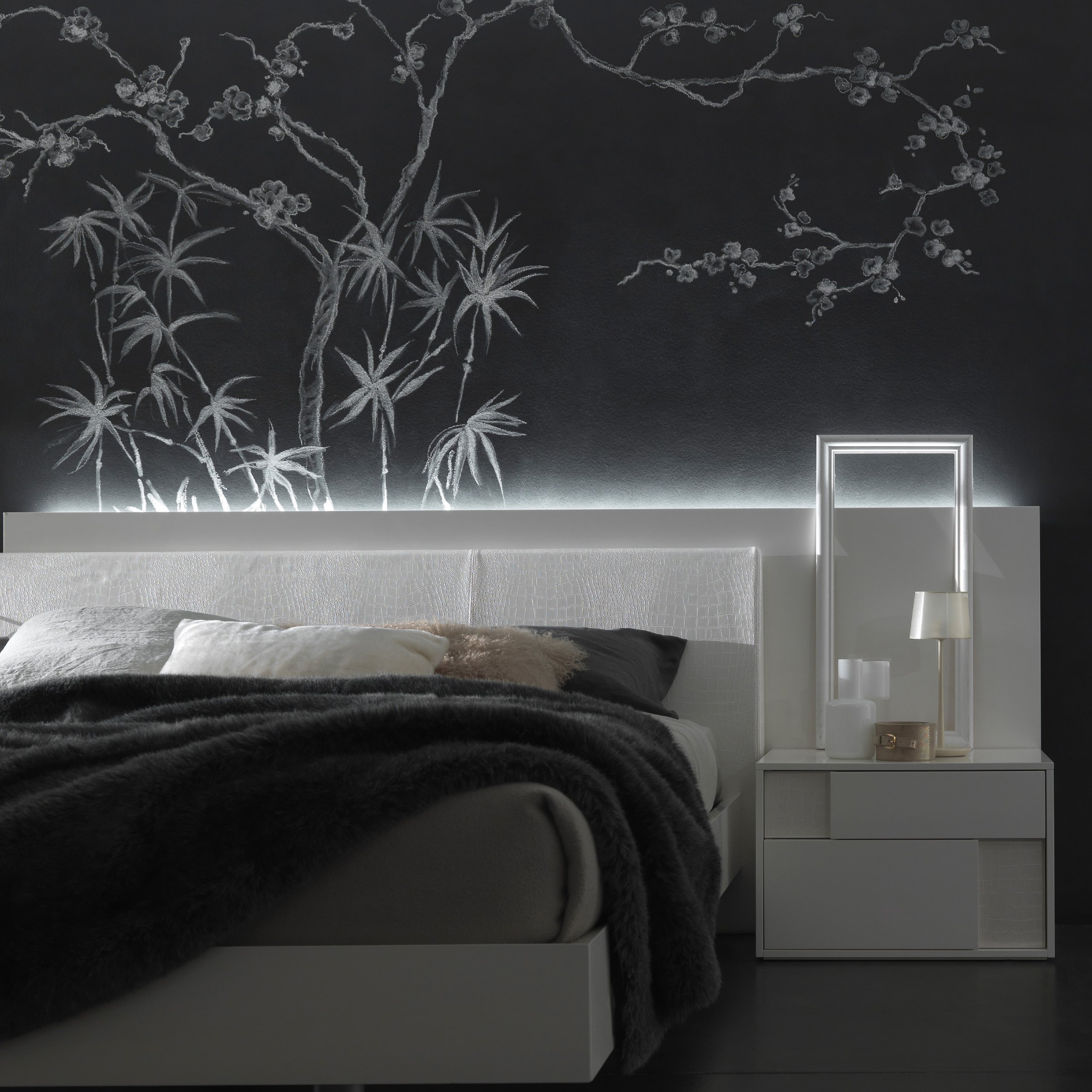 If you're looking for one over-the-top statement piece for your bedroom, look no further than the opulent Maxfield Dresser. Its mirrored finish bounces light around to brighten up darker rooms, and its combination of trunk latches with white trim is a unique take on a classic look.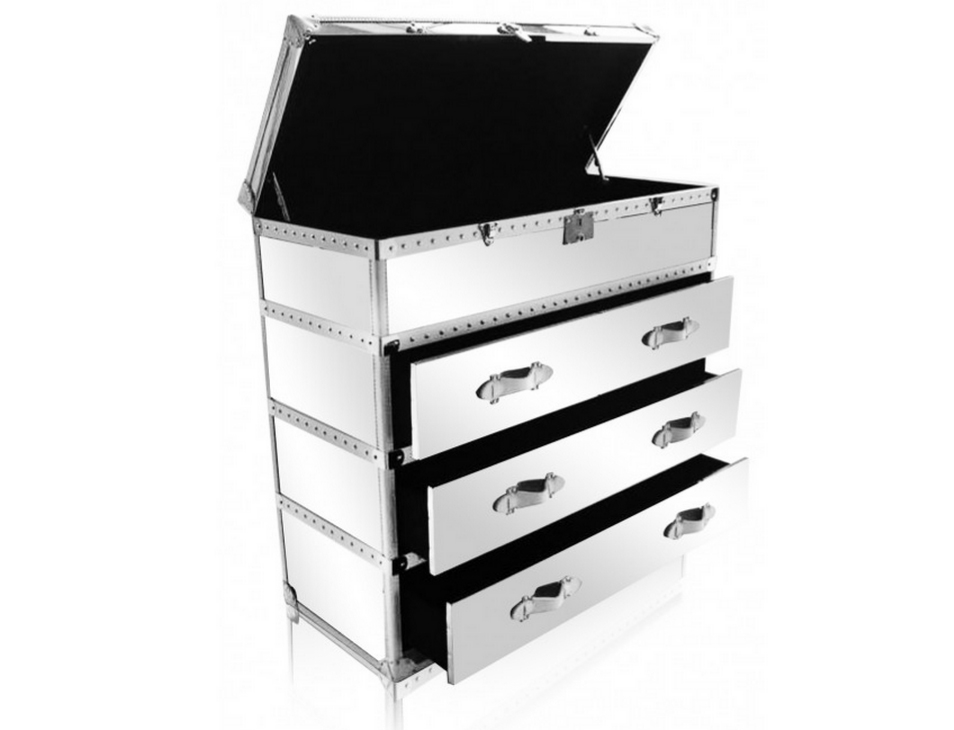 The polished Polizi bench is both a beautiful centerpiece to display at the foot of your bed and a functional spot to throw your blazer when you get home from work. The x-shaped legs keep the design light and airy, while the tufted cushion would be a comfy place to curl up with a good book.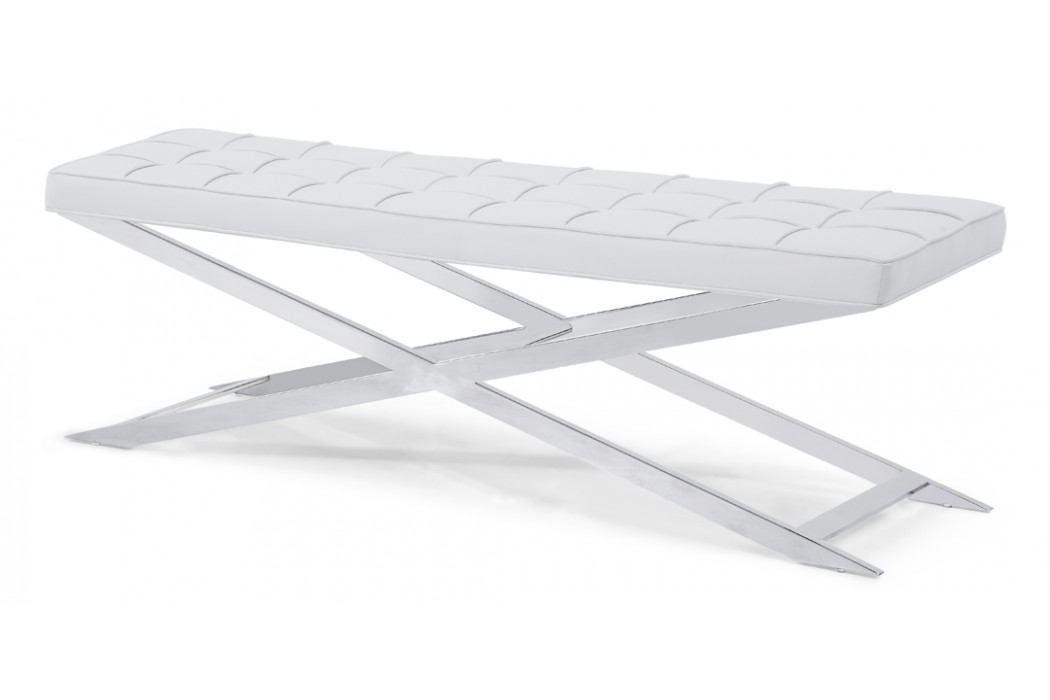 What color is your bedroom furniture? Would you ever give white furniture a try in your bedroom?