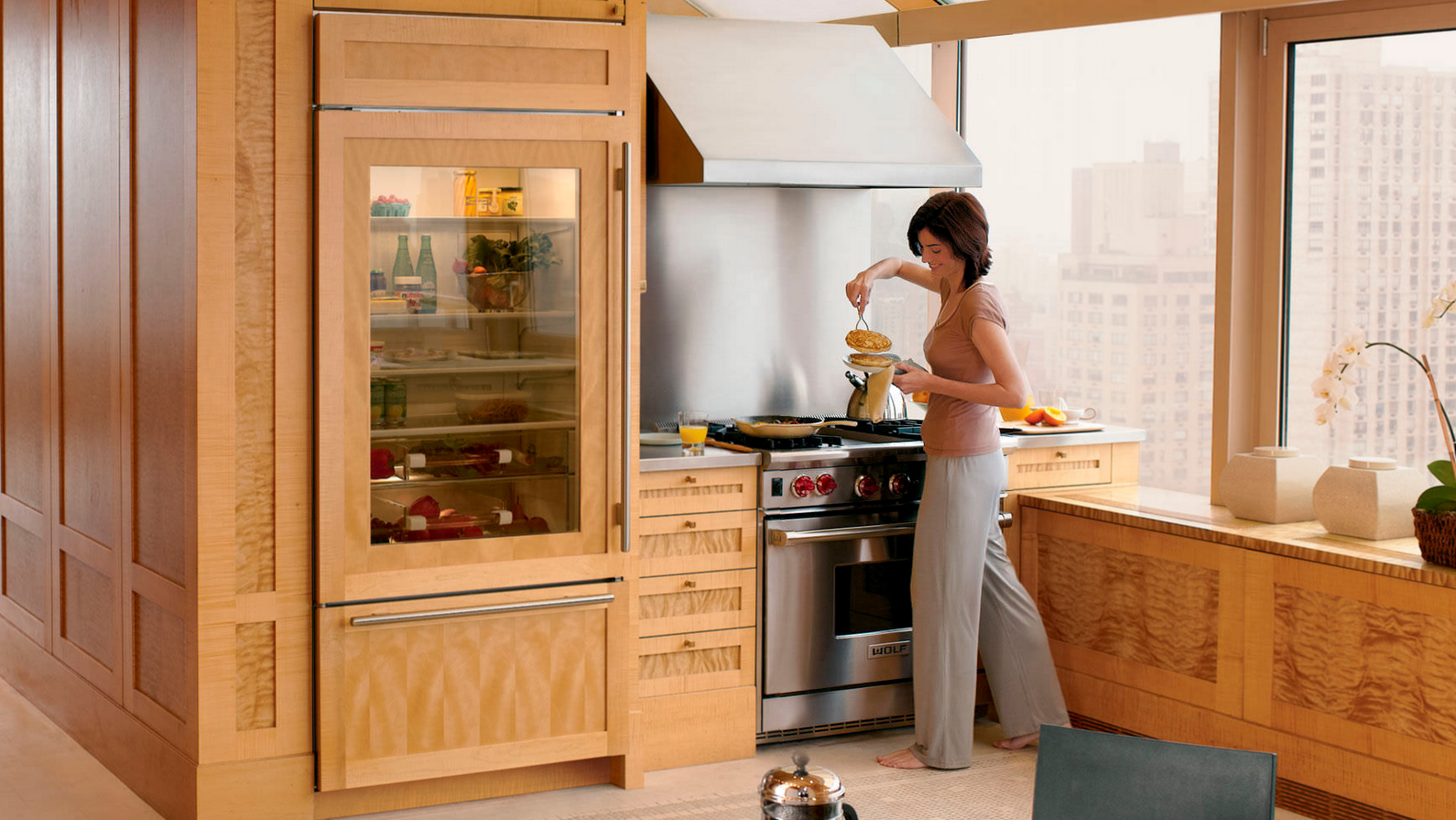 With open-concept living all the rage these days, many homeowners desire a seamless flow between their kitchens and living rooms. The trend has also translated into the popularity of built-in refrigerators and appliances that are custom-fitted to match the other design elements in the space. While we personally like fridges that actually look like fridges, we have to admit that opening up what looks like another cabinet to reveal an icebox is pretty nifty. If you're thinking about installing a camouflaged cooler in your kitchen, flip through our gallery for some inspiration.
Hint of Rustic Charm
With its rustic wooden finish and clean lines, this well-disguised refrigerator fits seamlessly into its surroundings. The camouflaged appliance is just one of Miele's line of energy-efficient fridges, ovens and wine coolers.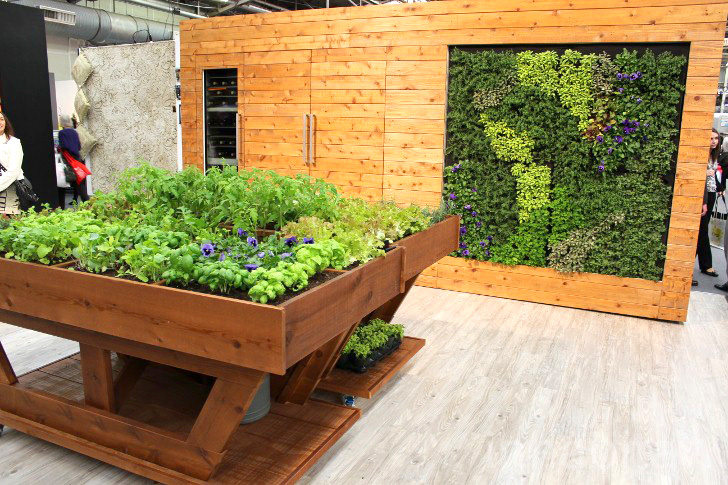 You might remember actor Bronson Pinchot as Balki on Perfect Strangers, but did you know that he's just as adept at refurbishing homes as he is at acting? We found out about Pinchot's passion for renovation thanks to HookedonHouses, and stumbled upon his kitchen revamp featuring a refrigerator hidden behind white-washed panels that match the rest of the room's decor.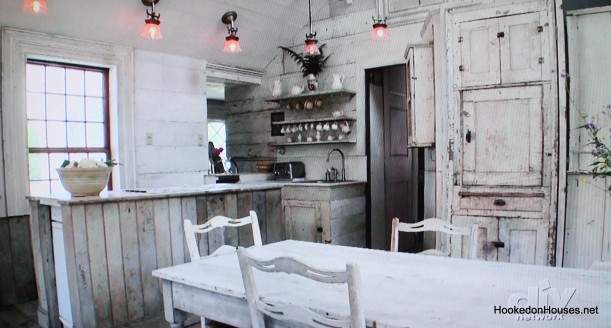 If you've worked hard to create a laid-back country concept in your kitchen, sleek stainless steel appliances may end up standing out like sore thumbs. Take a cue from this charming French country manor in Waxhaw, North Carolina, and balance out your fridge with a subdued facade that matches the rest of your decor. [Photo: Matthew Benham]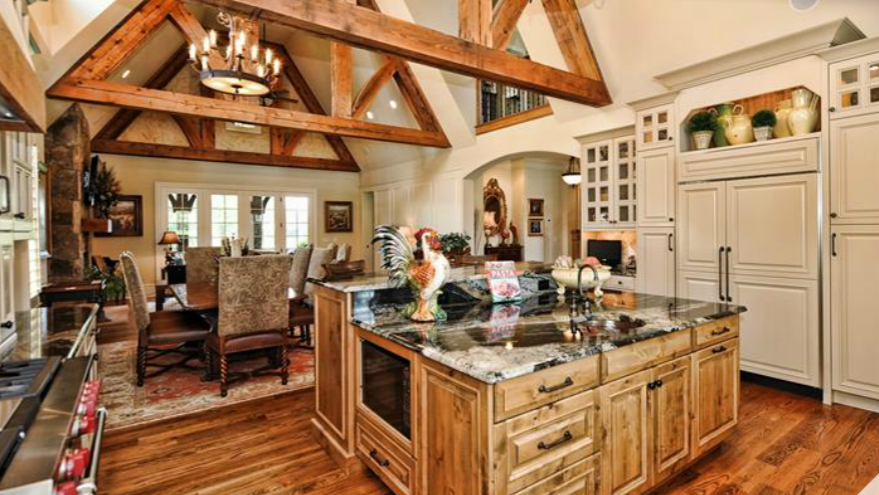 Seamless Modern Magic!
Can you spot the fridge in this beautiful white kitchen? The handiwork of Mullet Cabinet, the painted white facades allow the refrigerator to blend in perfectly with the rest of the cabinetry, stacked stone touches and dark granite countertops.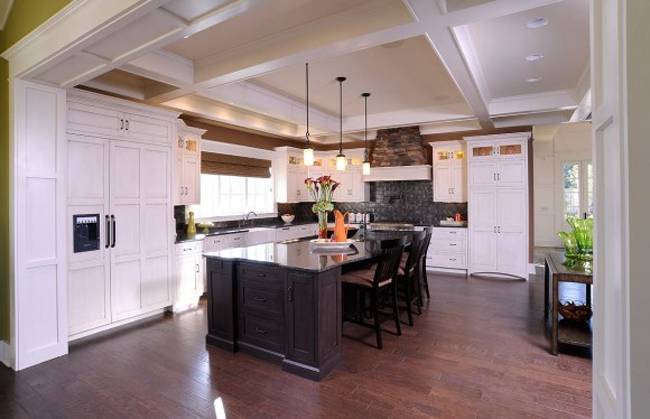 Although we're not quite sure why you'd want to disguise an appliance as elegant as the GE Monogram series refrigerator, the option is certainly available. The fully integrated customizable fridge also features a convertible lower drawer with independent temperature controls so you can use it for fresh food, frozen food, beverages or even wine.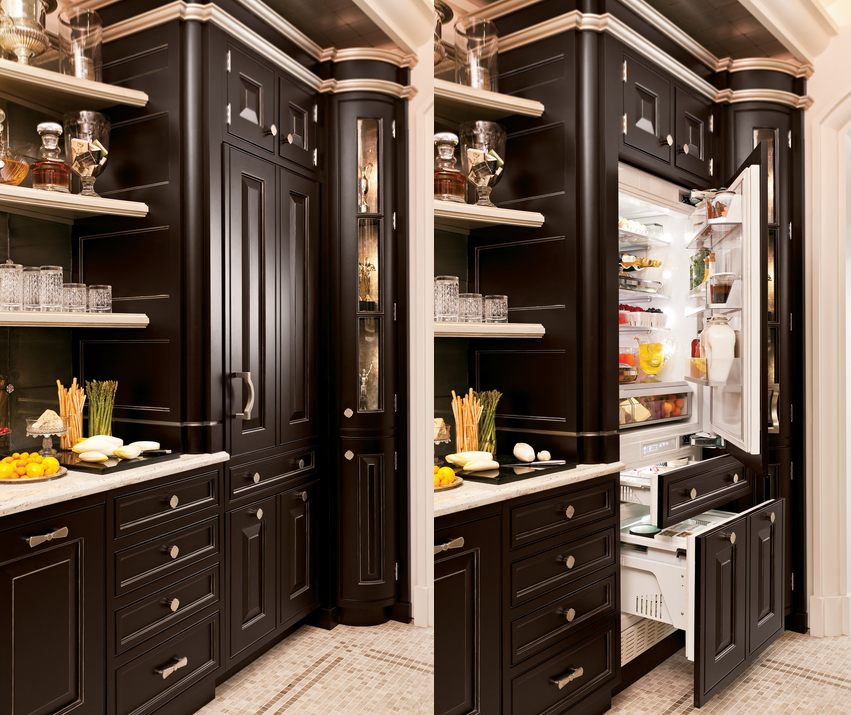 Another showpiece in Mullet's portfolio, this opulent kitchen was based on a single piece of pottery brought home from Italy. Not to be outdone by the dark distressed cabinetry, the fridge is decked out in regal turned rope posts with gold accents.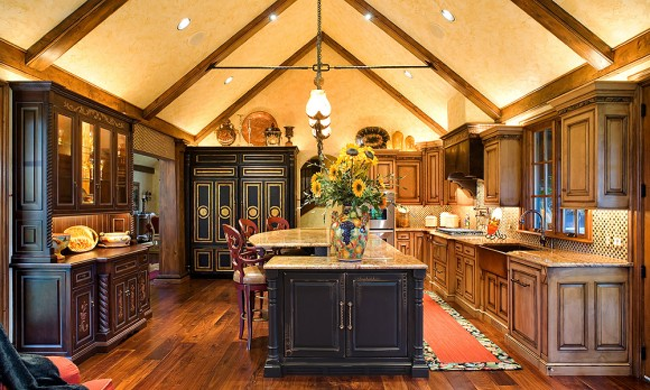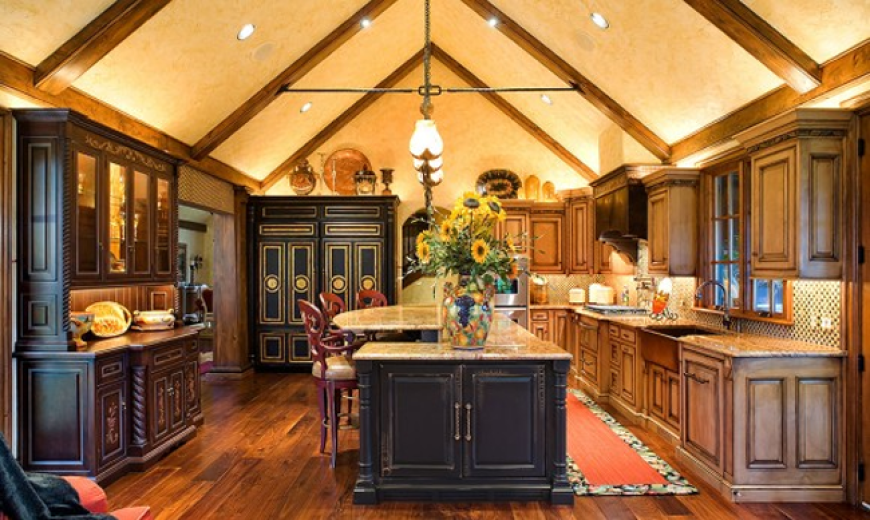 Smart, Creative Solutions
Who says you have to purchase pricey cabinetry to get that coveted built-in look? Seen on This Old House, smart homeowner Eric was able to build his own custom refrigerator panel using a salvaged five-panel door. [Photo: J. Curtis]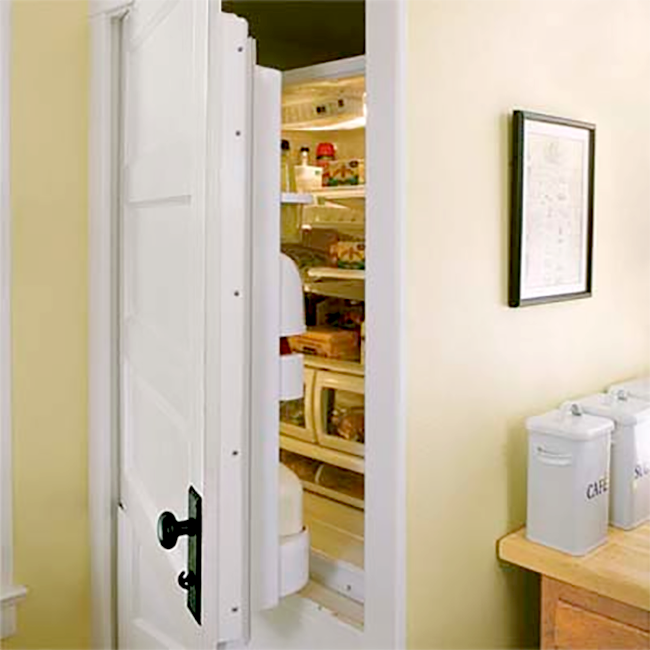 Allowing the objects inside of it to take center stage, the top-of-the-line Sub-Zero BI-36UG over-and-under fridge is centered around a showcase-like glass door. The inset design installation allows it to sit flush with your other cabinetry for a truly seamless look.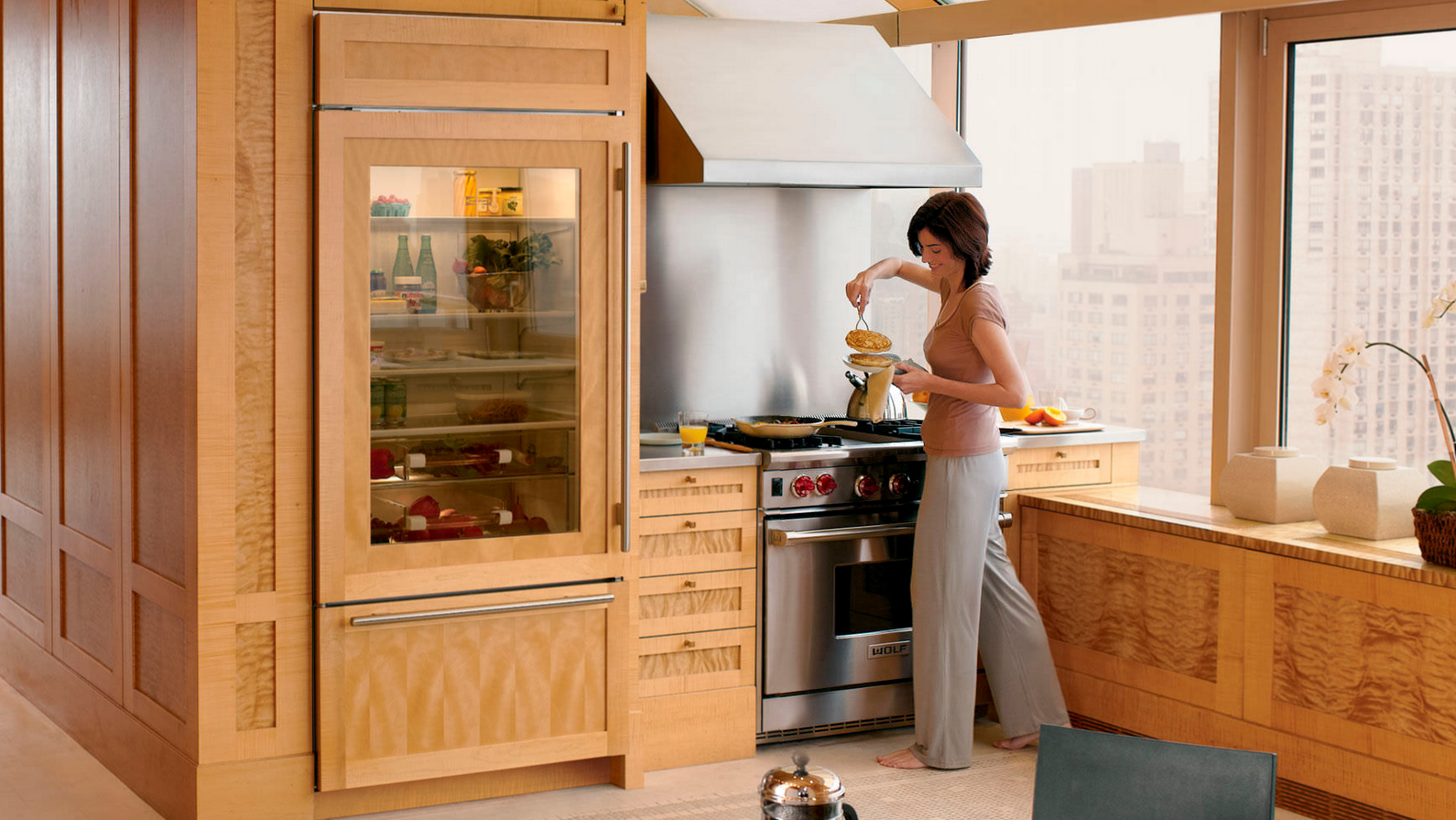 Would you try out the built-in refrigerator look in your home? Tell us why or why not in the comments below.