It's a universal truth that a beautiful porcelain sink will most likely end up scratched, dinged and/or cracked, depending on the rambunctiousness of your household. But you needn't opt for a boring aluminum sink just because you fear the wear and tear; consider a stone sink instead, which has plenty of variability in design (and, perhaps surprisingly color) and is, well, tough as rock.
Marble
Marble sinks are a classic when it comes to ultra-durable materials with plenty of class. But just because they are a historically conventional material doesn't mean you have to use them in a traditional way. As in the kitchen setup below, a Carrera marble farmhouse sink with a polished front from Mackenzie Pages is juxtaposed with more modern cabinetry and accessories, which highlight its handsome features and gives a whole new feel to the stone.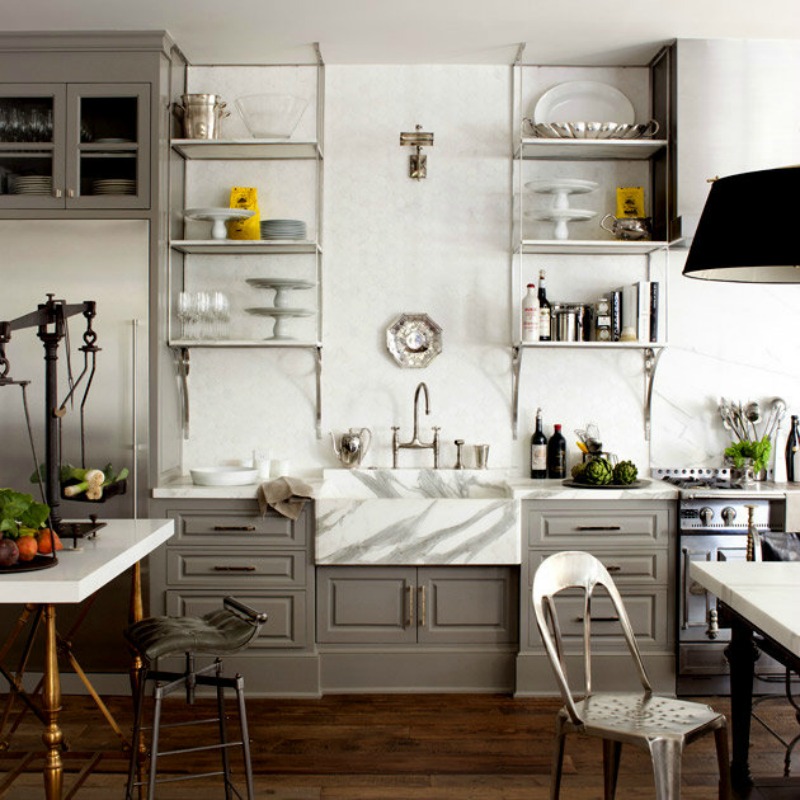 Remember, marble can be used for more than just the sink; it makes a wonderful material for countertops as well. Integrated marble sinks, like this one from Obumex, make an incredible (and durable) style statement.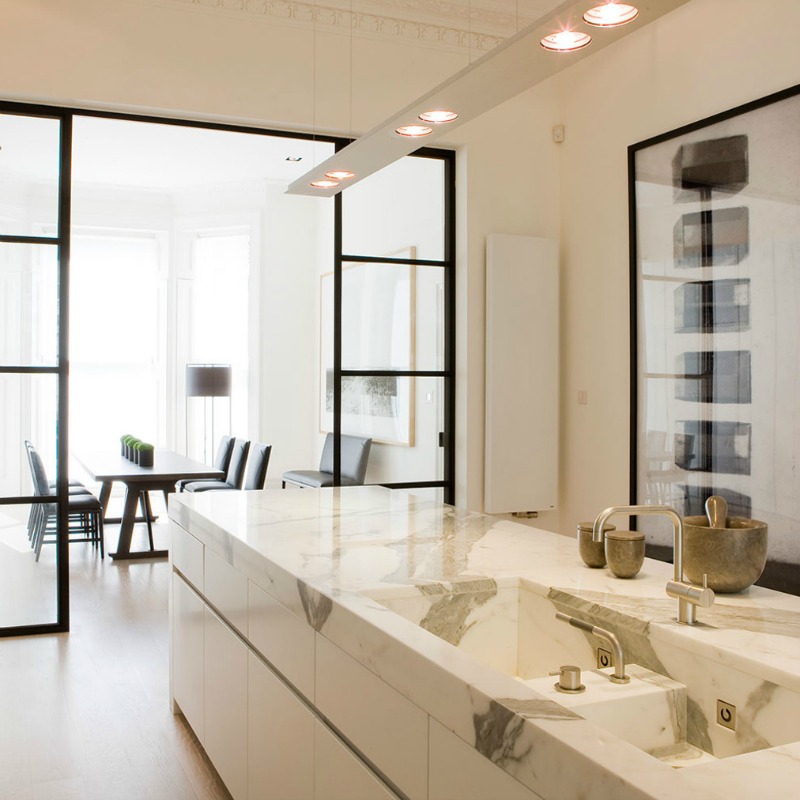 Antique
Stone sinks have (literally) been popular for millennia, so finding unique vintage stone sinks isn't all that difficult. This beautiful sink from Ancient Surfaces is a gorgeous example of how you could modernize a stone sink while still acknowledging its heritage.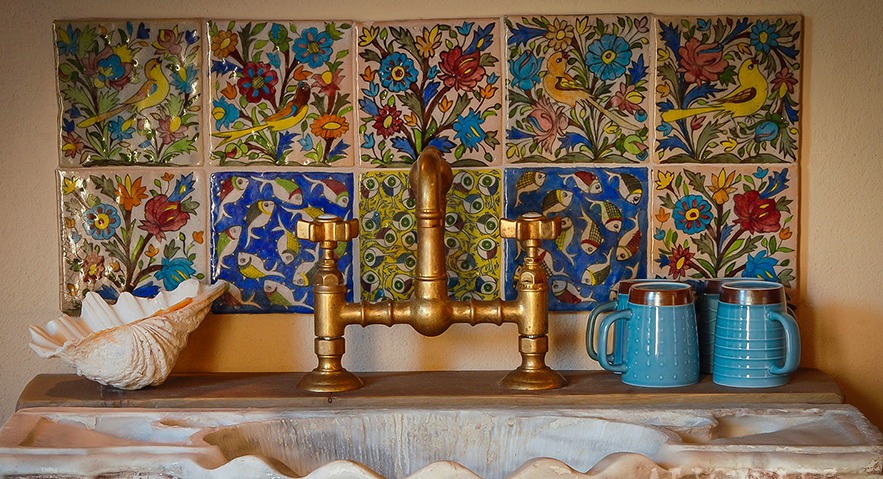 Vintage sinks run the gamut from very decorative to almost-modern looking, like this one originally from France offered by C'est La Vie.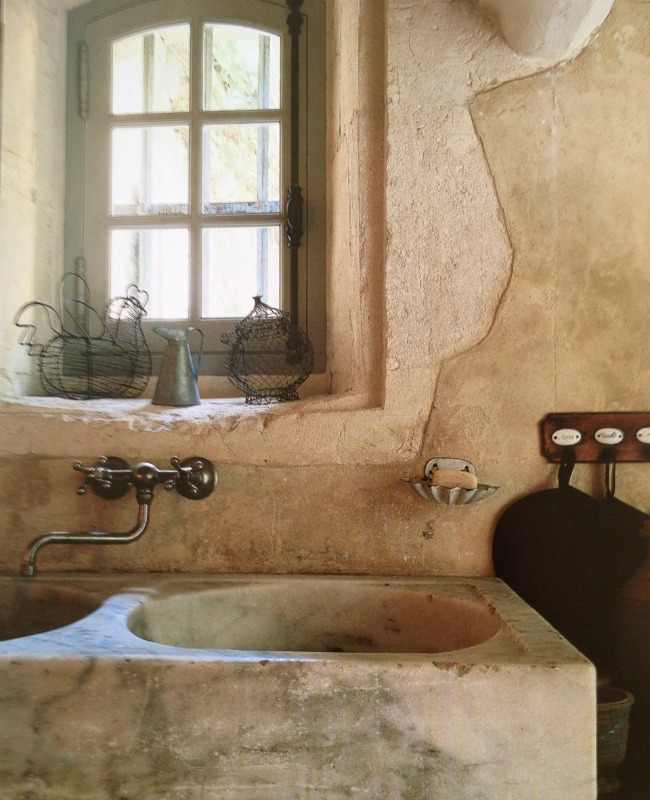 Soapstone
Soapstone is a more affordable alternative to marble, but that doesn't mean that it's less durable: Soapstone has been used in sinks since the 1800s, and there are still some in use today that are original to that time period.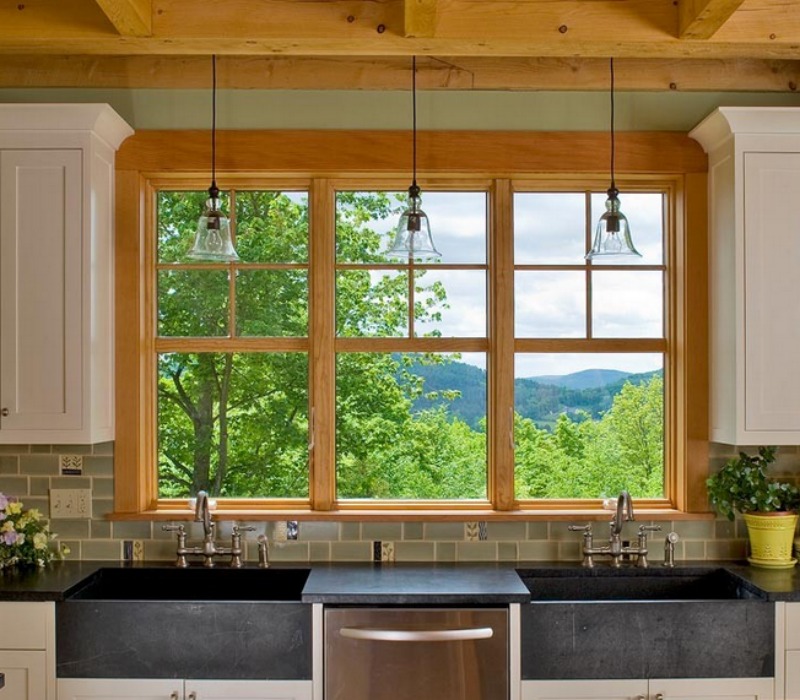 Soapstone comes in a variety of colors, from pale green to greys and blacks, like the example below from Fox Marble.
Soapstone wears beautifully over time, as it is impervious to everything from acids to bases and knives and well, almost anything you can throw at it. It's a healthy choice too, because germs won't work their way into the surface of your sink or countertop. No sealers or toxic chemicals are used on the soapstone, so it's environmentally friendly too. It can also have a plain aspect, or a more patterned look, like the farmhouse sink from Premier Surfaces below.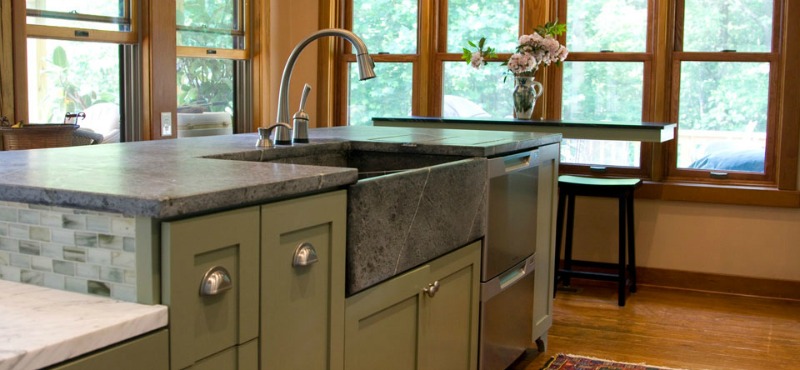 Quartz
Quartz also wears very well over time and needs almost no maintenance at all. There are integrated versions (like the brown version below), but there are also lovely contrasting sink/counter combinations possible if you go for separate elements, like this grey-on-grey set up by Villo.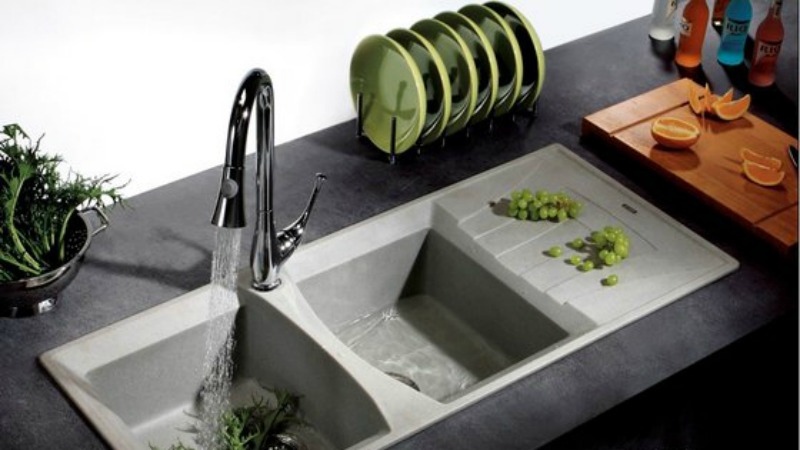 There are plain quartz options available, as well as hybrids, like Silestone, which is 94% quartz that is then mixed with other materials to give uniquely colored options, including reds and yellows.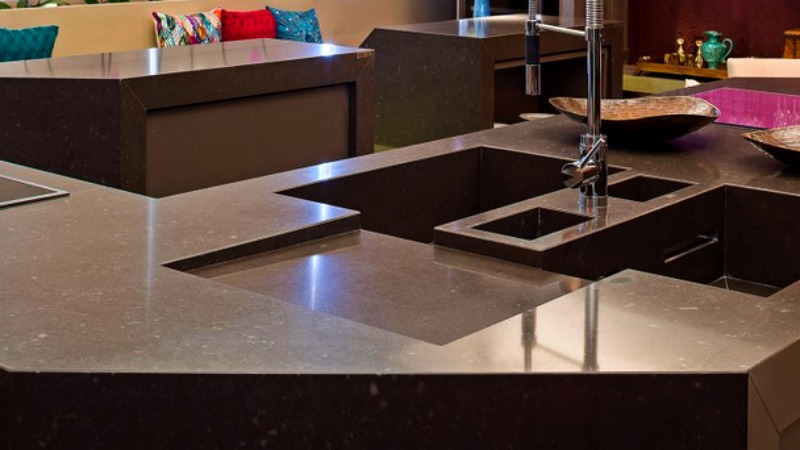 Granite
Granite is probably the first material you thought of when you saw the headline about stone kitchen sinks, but clearly there are plenty of other options. Granite comes in a variety of colors, and finishes can be shiny or matte, like the LivingRoc sink below.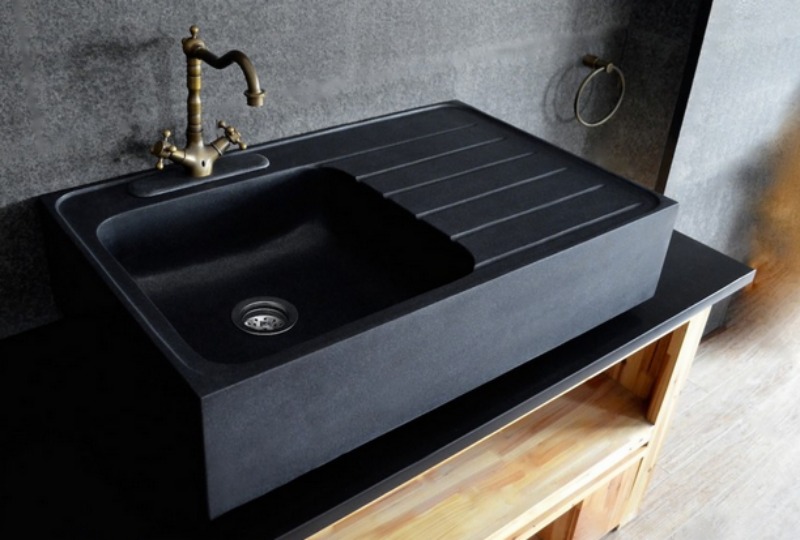 This sink from YK Stone Center in Denver is a great example of the texture you can find in a granite sink, as well as a shiny finish.