Wouldn't it be nice to walk into your kitchen and know that each one of your supplies and cooking tools was hidden neatly away in its own individual space? You, too, can live the dream with just a few alterations, and many of them are DIYs you can tackle on your own weekend warrior time. From clandestine underground wine cellars to locked and loaded pop-out spice racks, browse through our gallery below for 8 secret kitchen compartments that will make you feel strangely satisfied.
Concealed Creativity
Imagine being able to flip a switch to reveal your own personal spiral wine cellar right beneath your kitchen floor? The dream can be a reality with the expertise of UK-based Spiral Floors. Just be sure no one falls in after having a few glasses!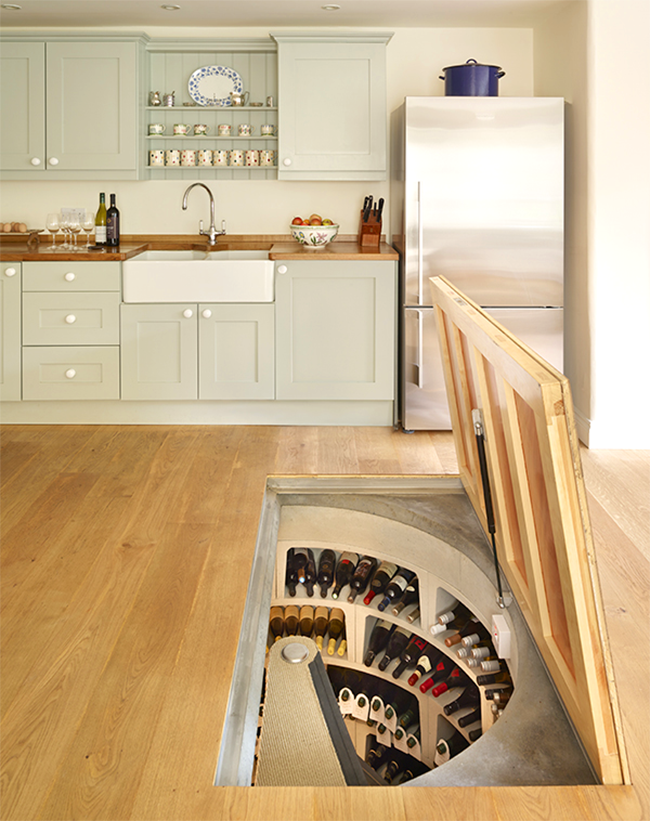 Can your backsplash do this? These function tiles by Arnout Visser, Erik Jan Kwakkel and Peter van der Jagt for Droog are the perfect place to stash valuable spices or guilty pleasures.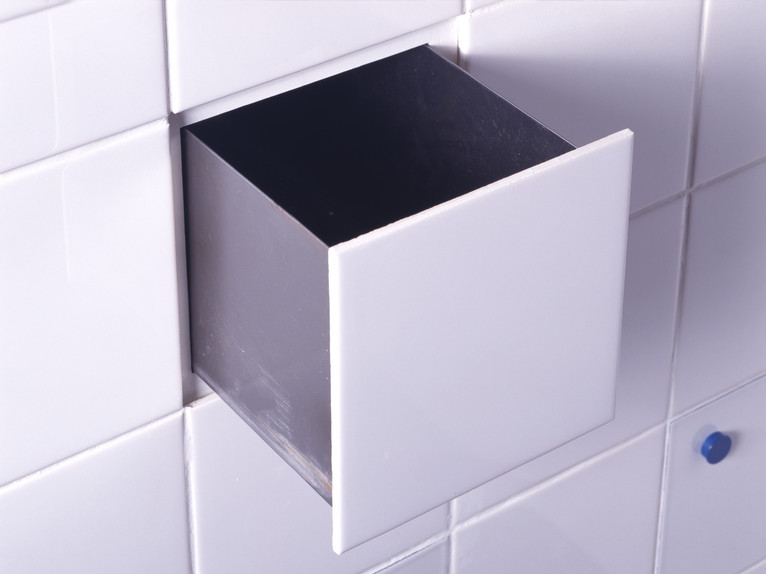 We're not sure if Batman ever cooks, but if he does, we imagine this is how he arranges his spices. Designed by Creative Woodworking, these handy spice racks are concealed behind ornamental cabinet columns and pop out superhero style.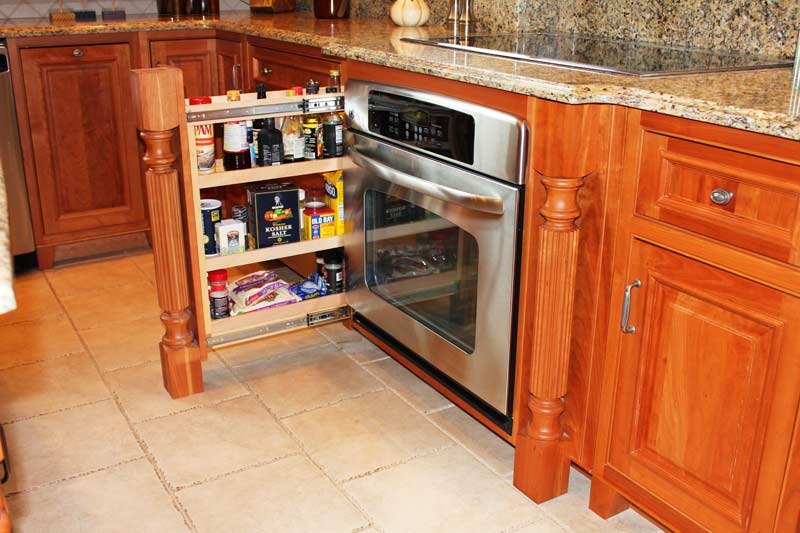 Throw in some Wheels
Extra counter space is a feature that any homeowner would want to have, but it's not always possible in a smaller kitchen. That's why we love this slide-out workstation and cutting board (seen at Better Homes and Gardens). It can be pulled out when you need an extra surface for prepping a big meal but tucks in neatly when not in use.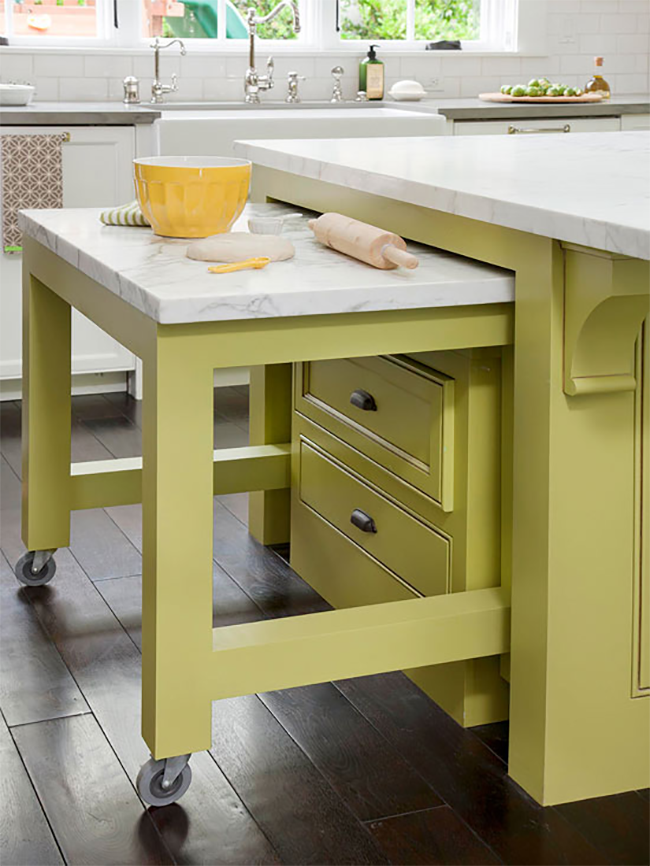 If you''ve always wished you could put that awkward space between your fridge and the wall to good use, here's an awesome idea from Classy Clutter. All it takes is a few boards and some casters to create a handy slide-out pantry. Check out the DIY here.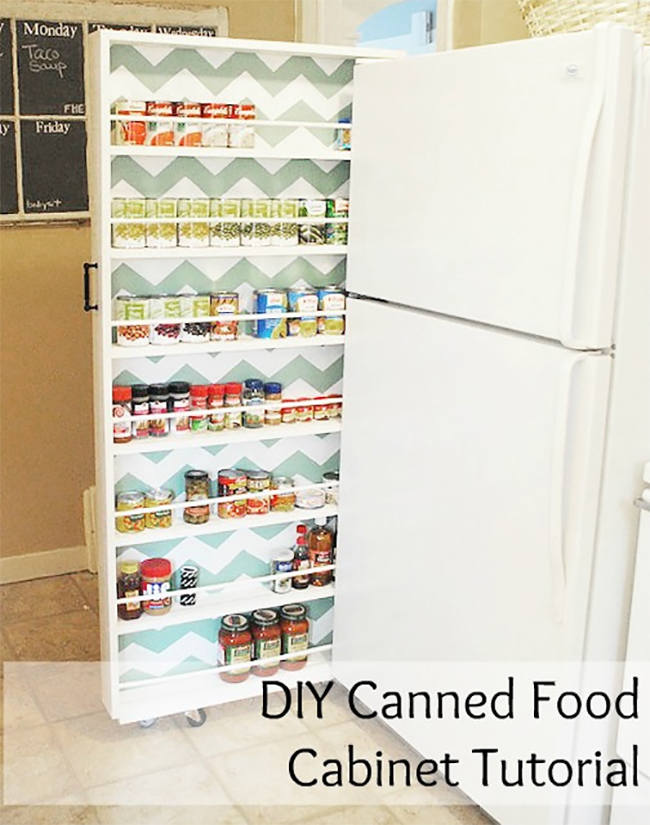 Maximize Kitchen Storage
Have you ever looked at those faux drawer panels on your kitchen cabinets and thought, "What a waste"? Our House on the Corner has, and they've come up with a smart tutorial on how to turn those useless embellishments into functional compartments.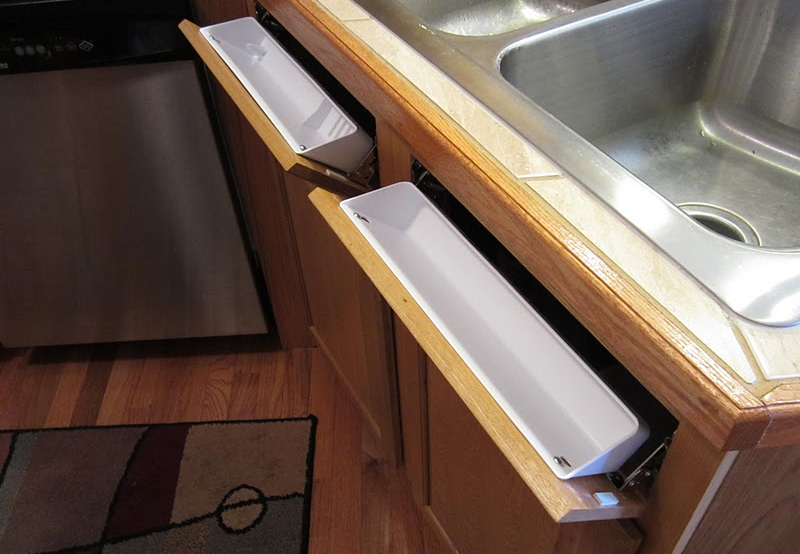 Cabinet toekicks hide valuable space that can be used to store everything from canned goods to extra cutlery. Just check out these examples from Michael Anschel or try your hand at building some out with this DIY from Ikeahackers.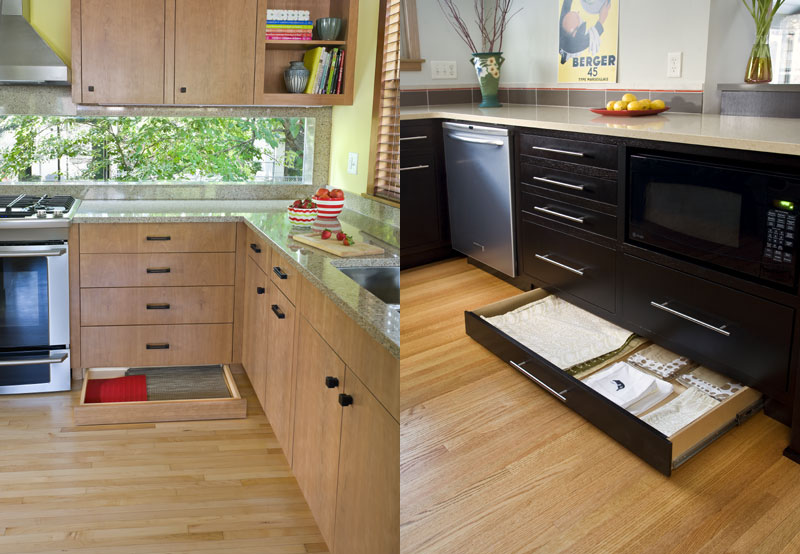 Spotted over at Viralnova, this smart solution keeps cleaning tools right within arm's reach and utilizes what might otherwise be wasted cabinet space.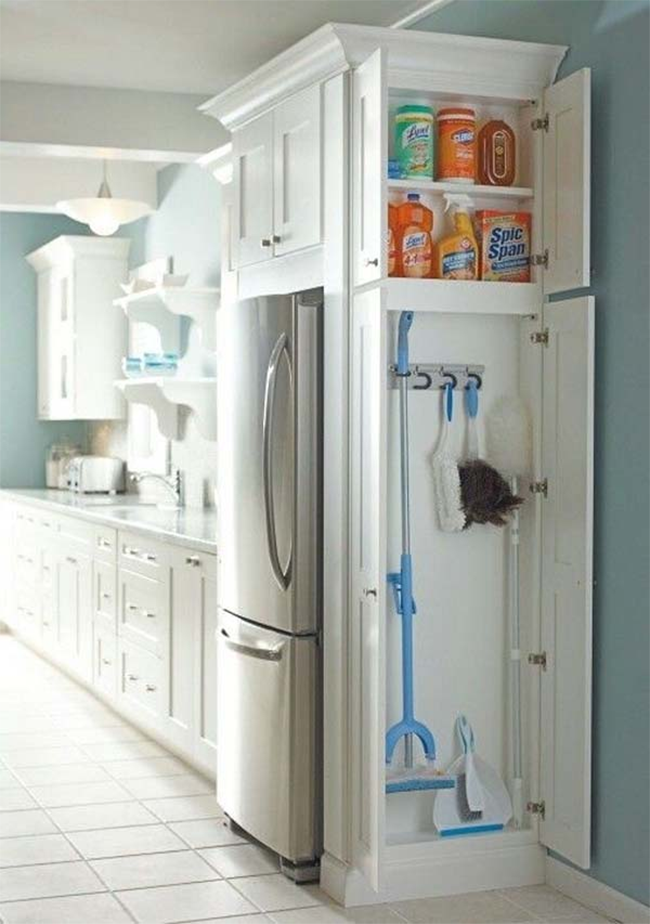 Who knows – you might be so chuffed with these secret compartments that you might want to let the whole world know about them.