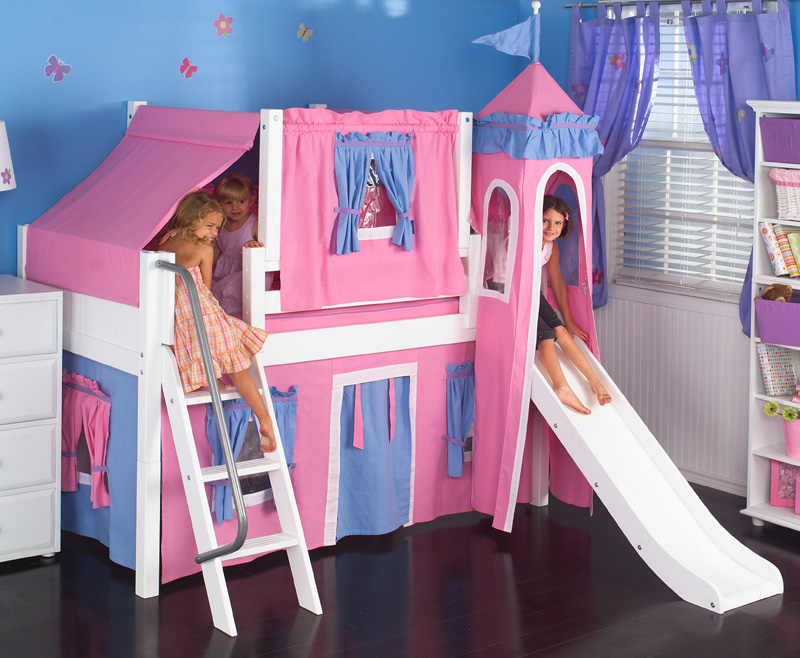 Whether it's Frozen, Beauty and the Beast or Snow White that your child dreams about, chances are they'd love to see their fantasies come to life with a fanciful fairy tale bed of their very own. There are so many wonderful options on the market these days that it's difficult to choose, but we especially like the ones that can be converted to tween beds when your little one gets older (why spend extra money on another bed if you don't need to?) and options that double as play areas. Read on to see them all!
A Fun-Filled Slide!
You won't have any trouble getting your little one to bed if it's in this magical loft bed fit for a princess or prince. The optional slide will provide hours of fun, and the removable fabric tent allows it to convert to a more mature sleepspace for when your child gets older.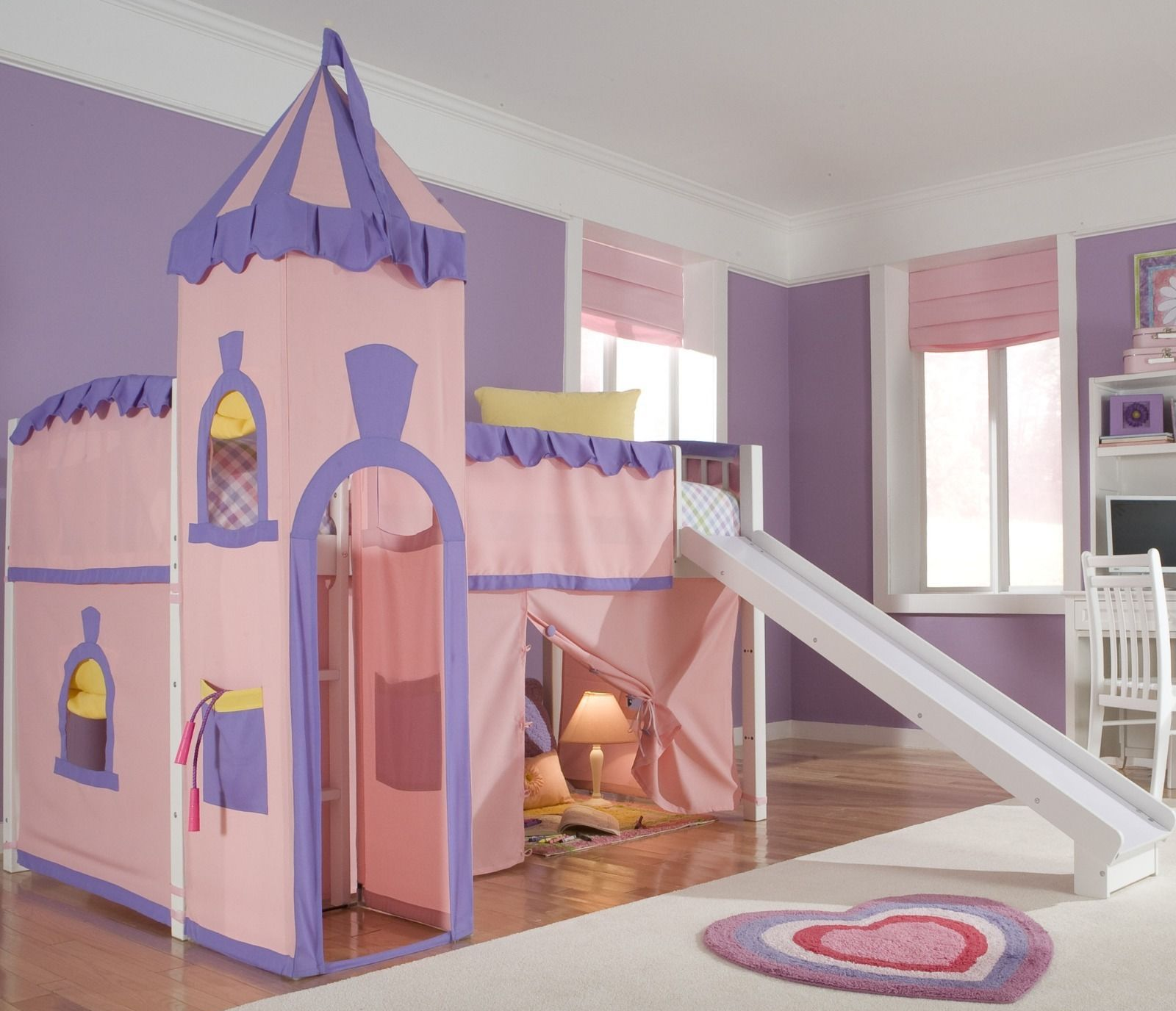 Your tots won't mind sharing a room in the least if it contains this fun loft castle bed. Made of solid hardwood, this quality piece will last for years to come and can be modified into a tween bed by removing the tented cover.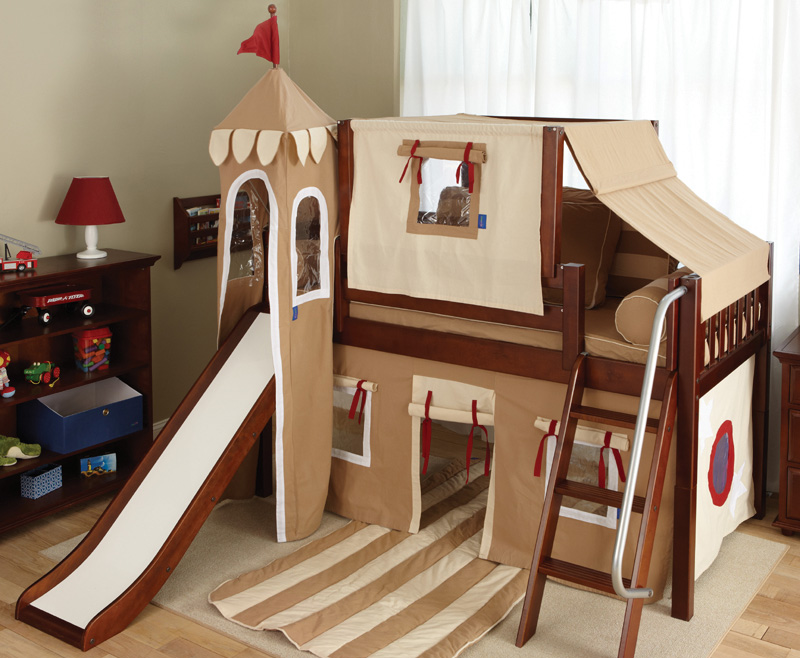 Carpenter extraordinaire acopier made this one-of-a-kind DIY castle bed for her very lucky granddaughter, and we have to admit that we're quite jealous. The clever design even incorporates a slide that lifts to reveal extra storage and a cloud ceiling featuring a glow-in-the-dark moon and stars.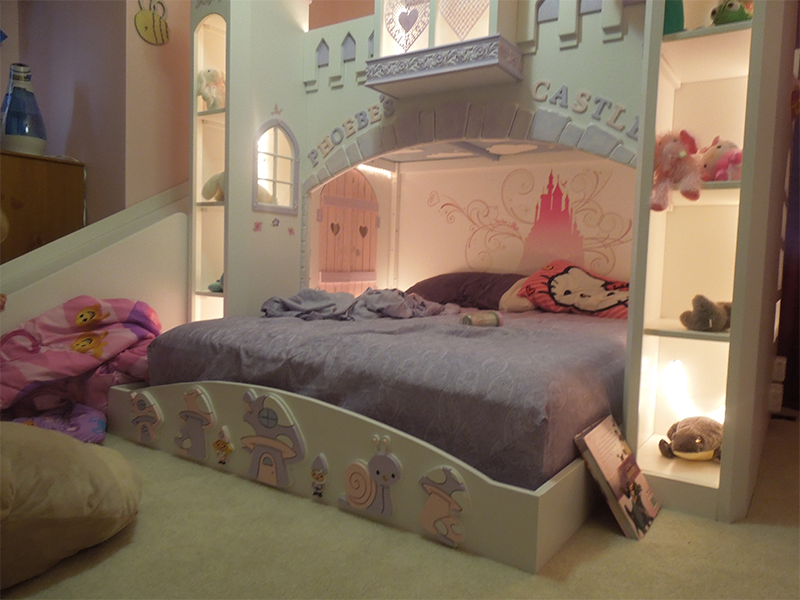 Prefer the Stairs Instead?
Eat your heart out Elsa! It doesn't get much fancier than this Anatolian Bunk Bed. Handpainted in a palette of pink and white, the regal piece features a bookcase tower and an octagonal storage tower with cathedral windows and adjustable shelves.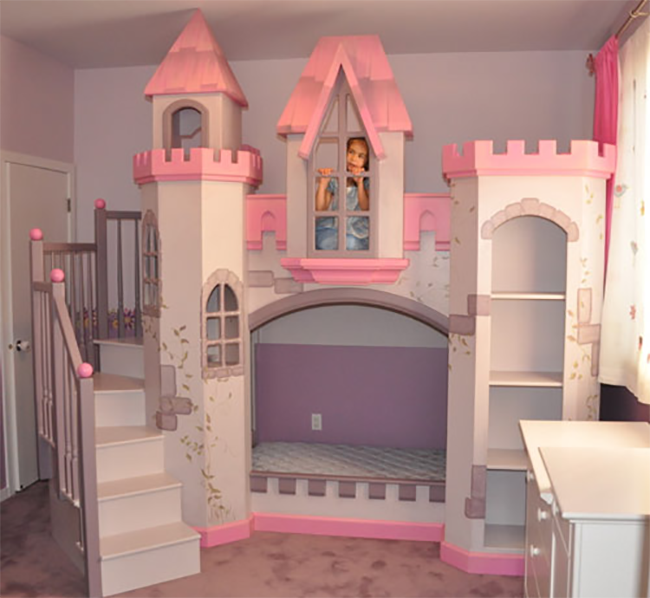 Let your tiny dancer take center stage with this posh ballerina bed featuring its own dance stage! Each fanciful playset has a loft area and bookshelf and can even be personalized with a custom princess crest.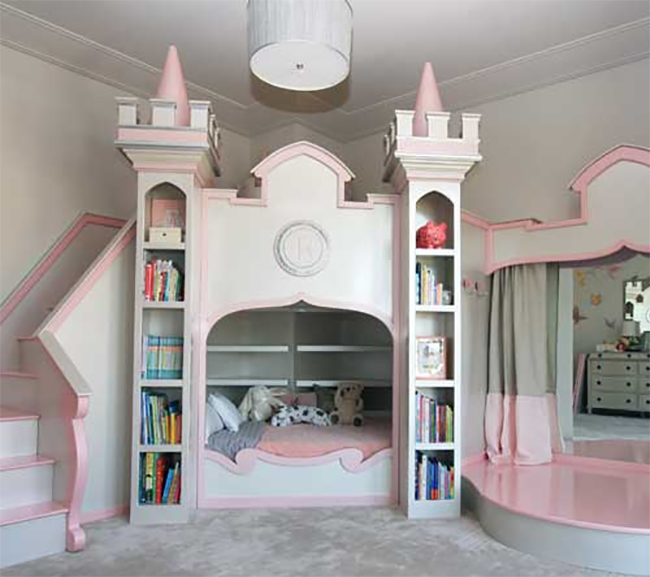 Can't you just picture how your little royal's jaw would drop at the sight of the Braun Castle Bunk Bed's impressive circular staircase and turrets? It may be all play for your child, but this functional piece even hides a built-in wardrobe and has room for 2 full (or twin) size mattresses.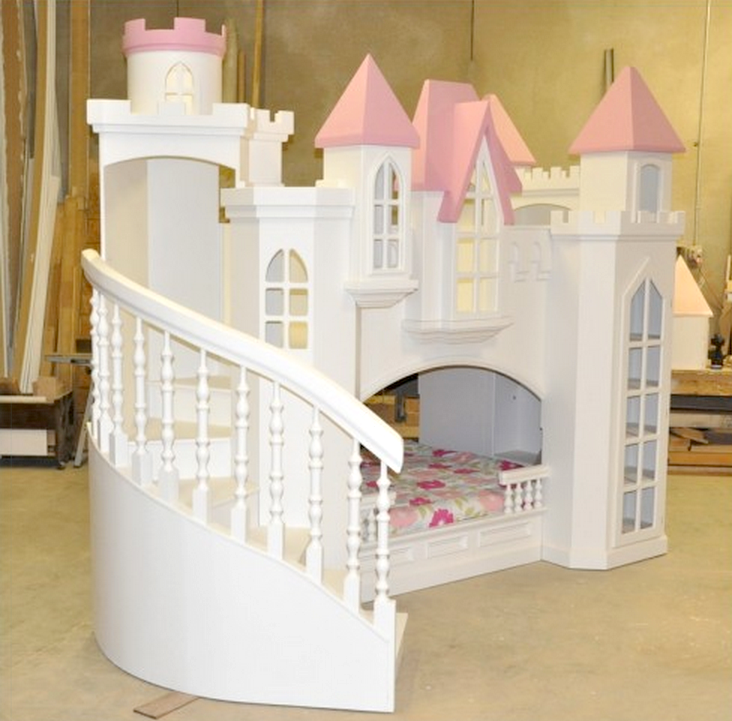 Smart Space-Savers
Bedtime will feel like a special treat when you lower this opulent Drawbridge Bed down from the wall. The lavish setup comes complete with tower-shaped storage shelves and princess-themed LED lighting with four color settings!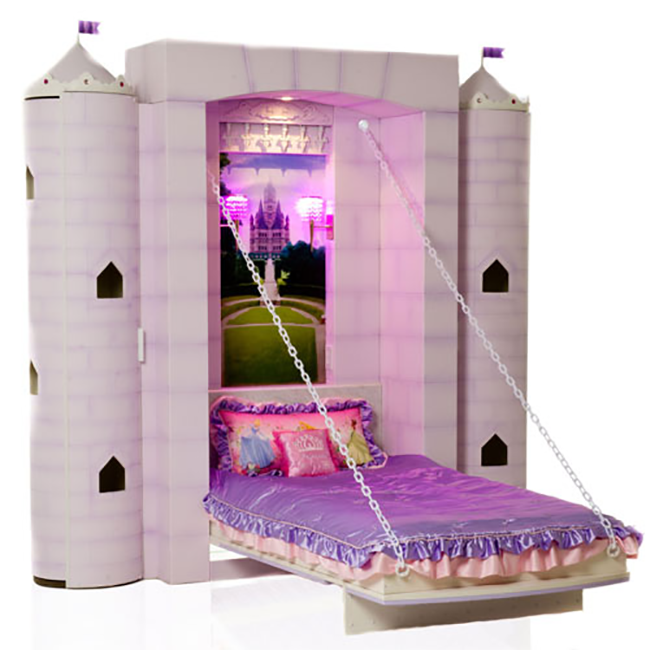 Like something right out of the pages of a storybook, this handsome Hansel and Gretel bed does double-duty as both a playhouse and sleepspace. The Gingerbread Cottage Bed's intricate hand-painted details can even be customized to match your current decor.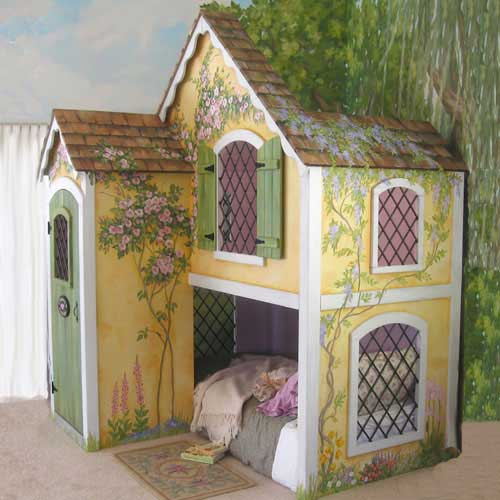 Which one of these fanciful beds would your little prince or princess love most?