Put on your sunglasses, because today's post is going to get a little glitzy! We're talking silver and sequins, folks! With party planning and entertaining entering the DIY realm, you don't have to run a catering company to pull of a gorgeous party table. And you don't have to be hosting a black tie event to enjoy the benefits of a silver tablecloth. Today's post is filled with metallic table ideas, and the look lends itself to a variety of events, from weddings and posh parties to dessert tables and candy buffets. All of today's featured tablecloths come from Etsy. Enjoy!…
Silver Tablecloth Options in Linen and Cotton
If you're searching for linen or cotton tablecloths, you'll be delighted with Etsy's wide selection, like this shiny linen tablecloth from Linen Life Ideas. Natural undyed linen mixed with lurex creates a silver shine that's bold yet earthy. For the glam event that prefers a dose of subtlety!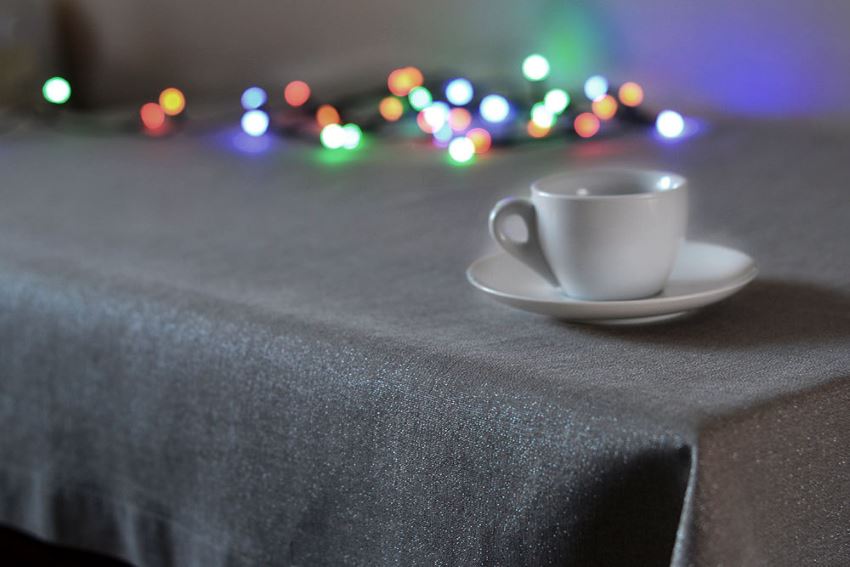 Cream linen is embellished with glittering silver petals in this hand-sewn Angleam linen tablecloth from Homemood. The fabric is soft and high-quality, making this a lovely choice for special occasions, from New Year's Eve to a festive dinner.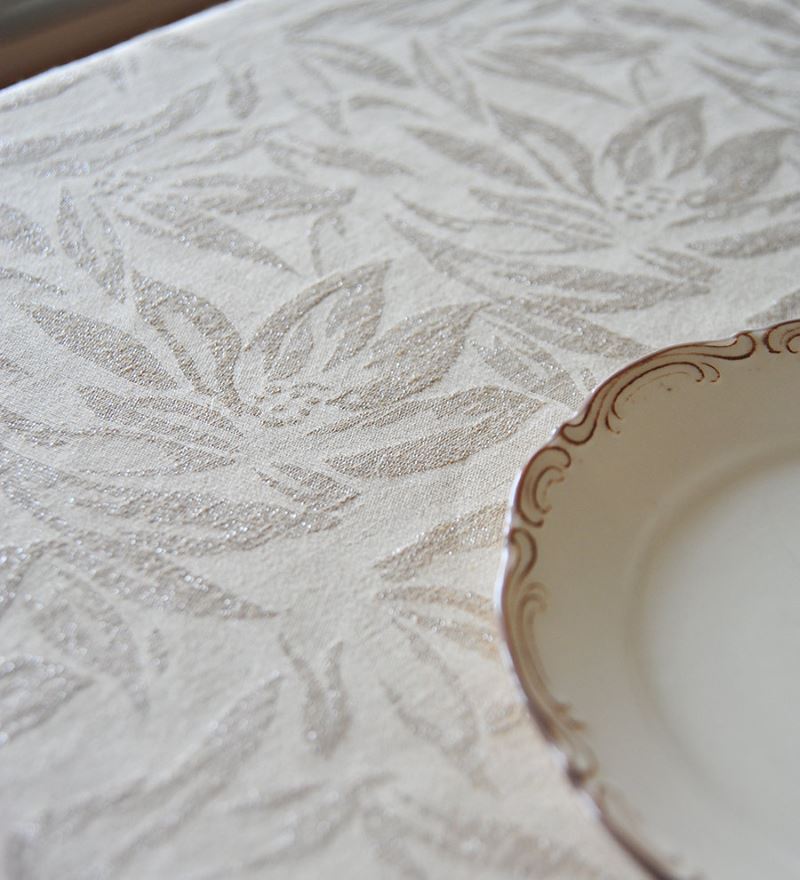 White, beige and silver combine in this abstract tablecloth from Dreamzz, available in a wide array of sizes. In fact, custom orders are also available, making it easy to find the perfect match for your table of choice: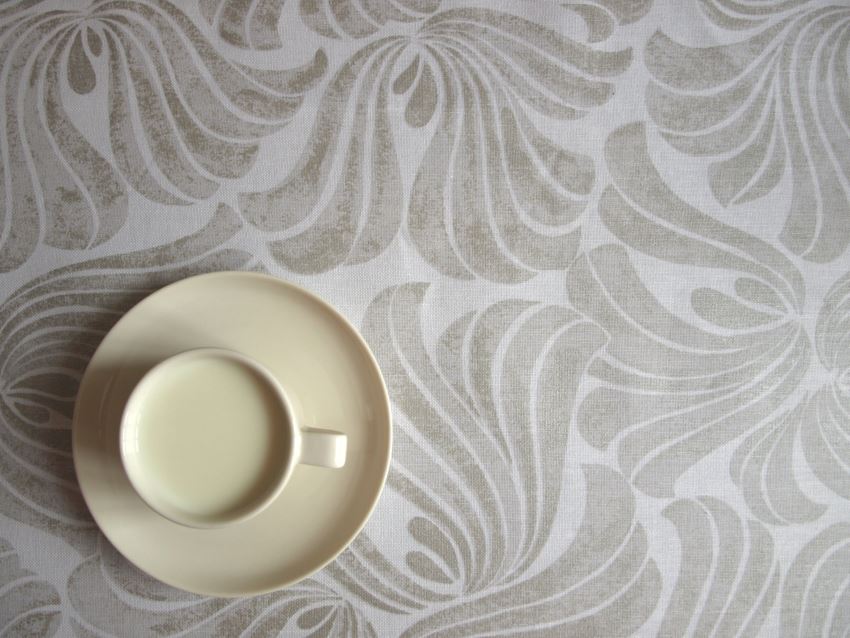 Also from Dreamzz is this whimsical, modern tablecloth featuring shades of silver, black and charcoal grey. Make a contemporary statement that doesn't take itself too seriously. The pattern's theme is a fun choice for nighttime events. As a bonus, you can choose a custom size to fit your preference.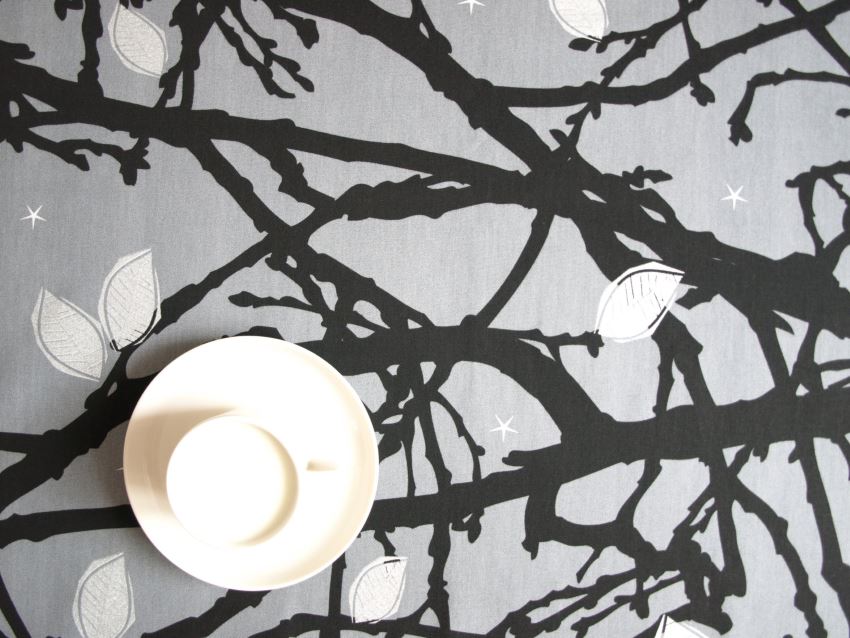 Another strategy for finding your ideal silver tablecloth: order the fabric and make it yourself. This polyester Novelty Wide Width Sheer Fabric from Avisa Fabrics presents a silver iridescent web that will make the perfect overlay to the cotton or linen tablecloth of your choice.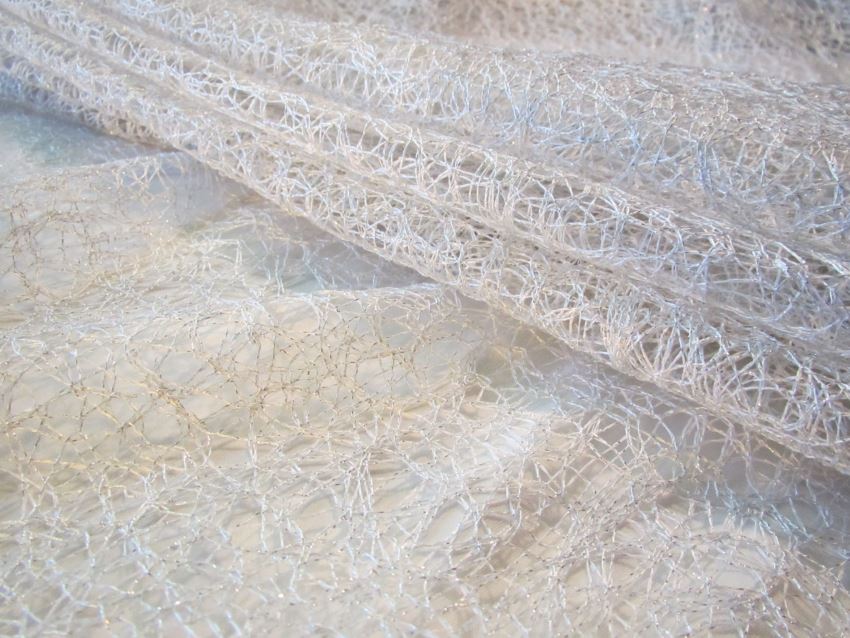 Sequined Silver Tablecloths
By far the most popular silver tablecloths available today are of the sequined variety. There's nothing like a glittering statement to add a festive touch to your party or gathering. This Silver Sequin Tablecloth from Candy Crush Events features silver sequin fabric that glistens from every angle. As with many of today's featured finds, the piece is available in a variety of sizes and can also be custom ordered.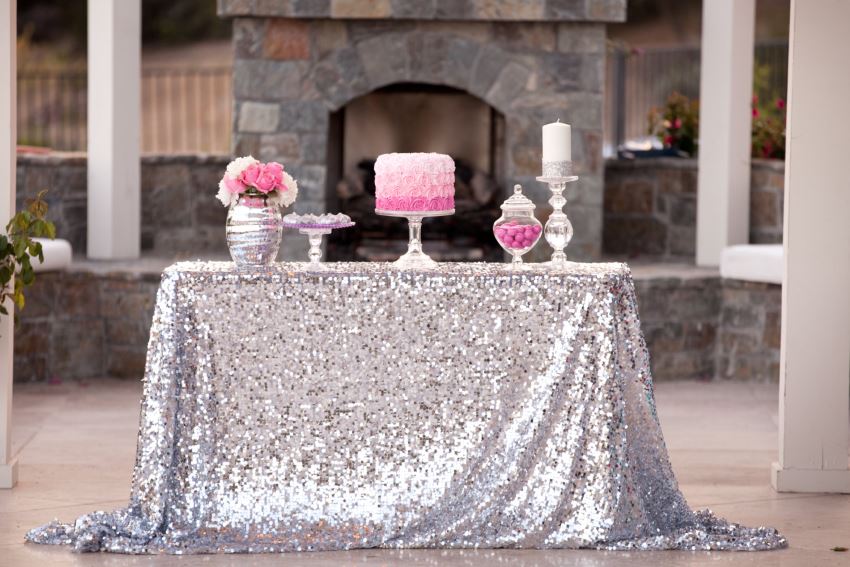 SparklePony offers an array of silver sequined tablecloth, runners and overlays at affordable prices. As you can see, whether you're looking to cover a dessert buffet or a wedding table, there's a selection to meet your needs.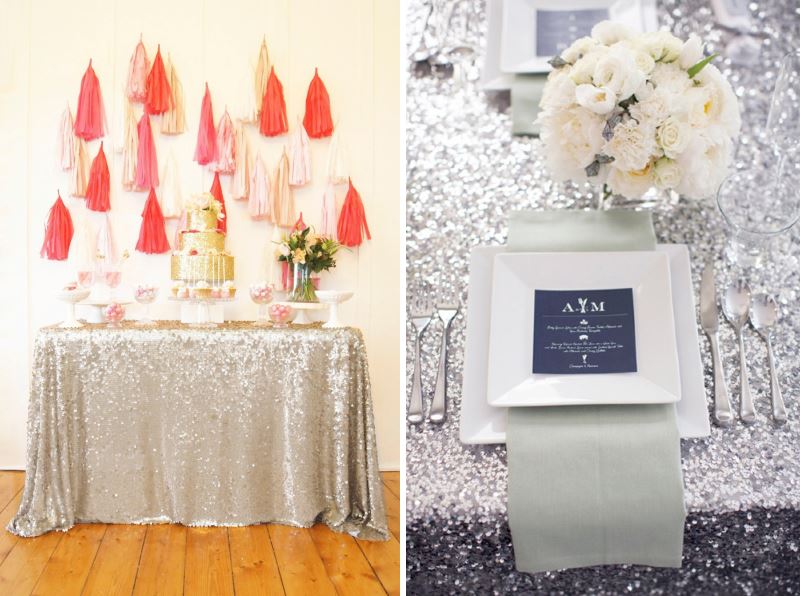 Looking to adorn a cocktail table? These Round Sequined Tablecloths from Candy Crush Events can be ordered in silver or gold. We're loving the way the fabric concentrates at the base of the table, almost creating an ombre effect from top to bottom: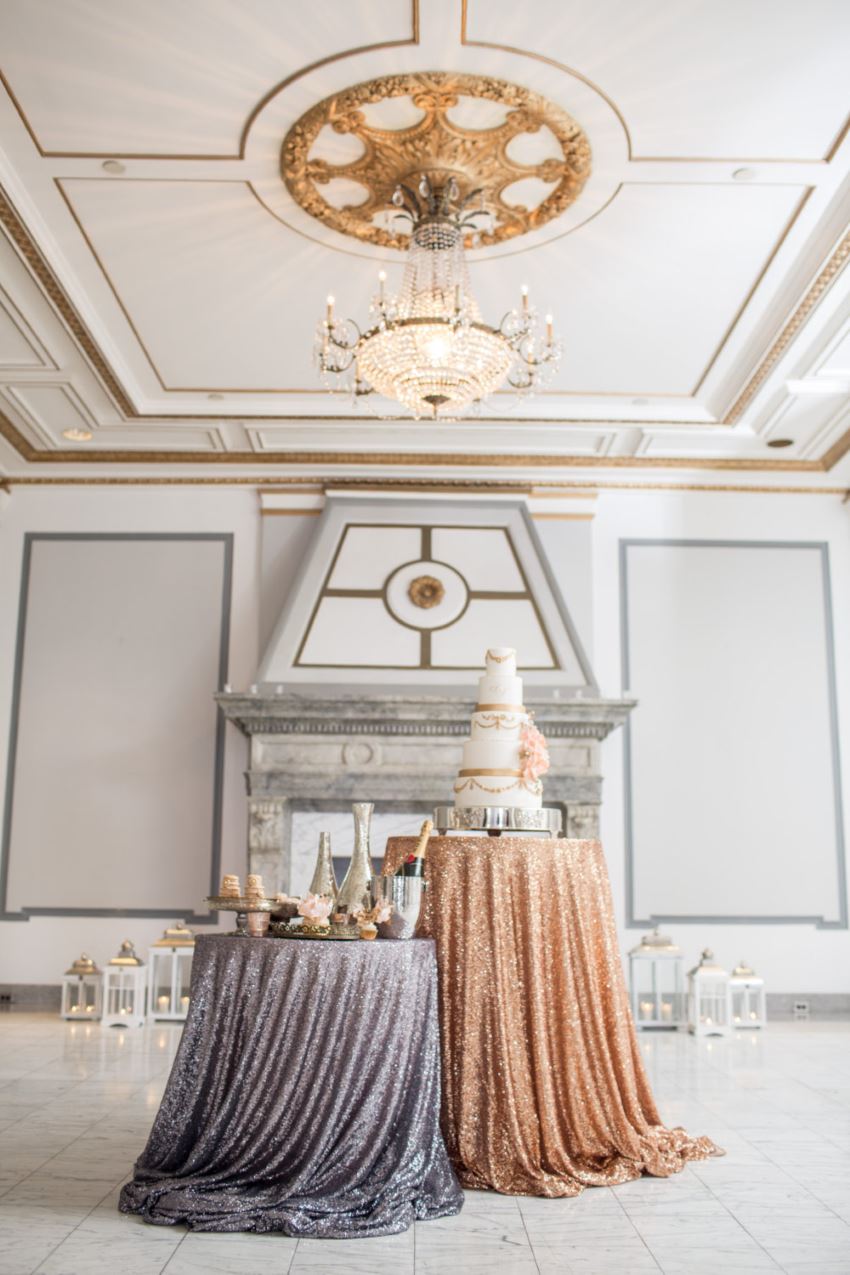 Sequins meet lace in this Silver Metallic Lace Table Overly from DinDin Decor. Use this delicate piece to embellish a dessert or cake table. Not looking to buy? This overlay is also available for rent!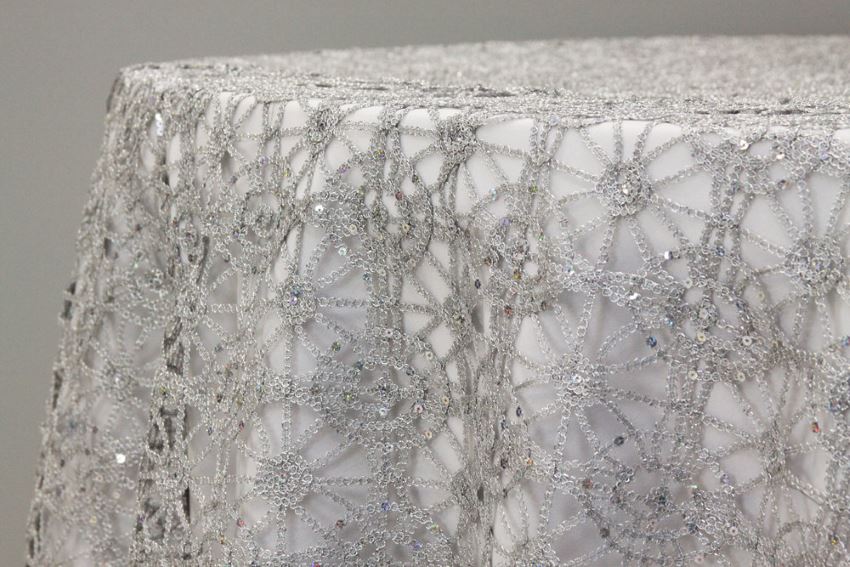 If an entire tablecloth decked out with sequins seems a little bit too bling-y for your taste, opt for a sequined table runner instead. This Silver Sequin Table Runner from Silver Starfish Designs is the perfect sparkling accent for a crisp white tablecloth, especially when topped with a beautiful bouquet, as shown below: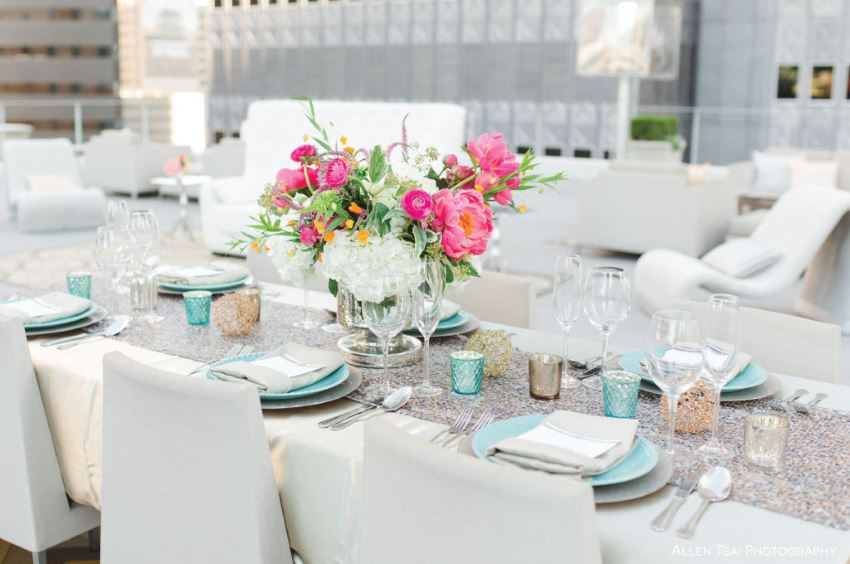 In addition to silver tablecloths in fabrics such as linen, cotton and sequins, don't forget about materials such as taffeta, which can be purchased in yards of fabric and converted to a tablecloth with the help of a few seams. Here's to your next festive event!