The last few years have seen many homeowners turn towards smart renovations and extension projects to transform their old, dreary homes into cheerful, contemporary hubs. Located in Salter Point, a suburb of Perth, Western Australia, this gorgeous home takes a similar approach, as a dreary 1960s structure is transformed into a sparkling modern residence. The remodel project carried out by Mountford Architects eventually ended up being a more extensive renovation, as the ambiance of the interior was completely altered and the facade was given a new lease on life.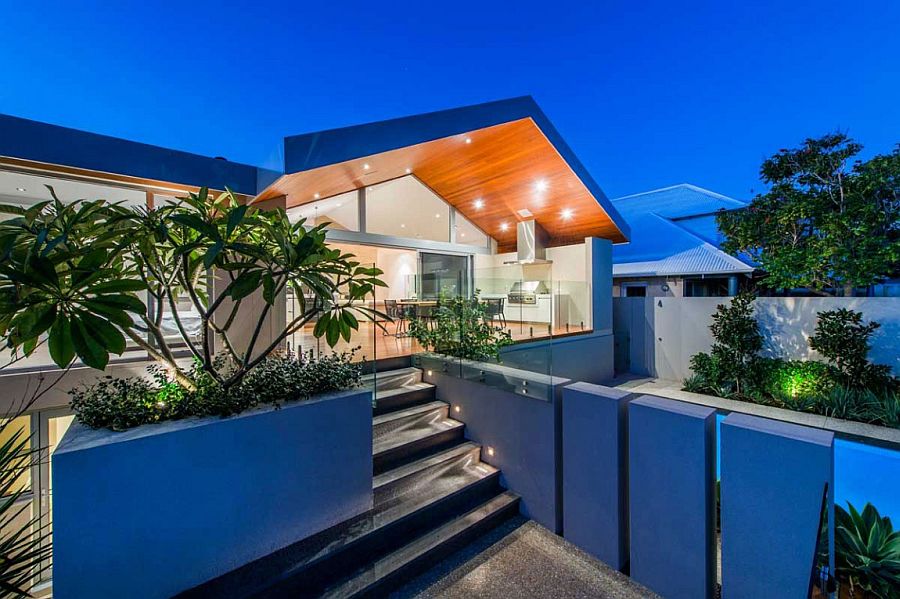 The luxurious home uses an open plan living area where each space effortlessly flows into the next. In fact, it was one of the major points that defined the remodel, as the homeowners wanted a residence where there was a seamless integration between the different public spaces. The kitchen becomes the focal point of this new, extended social zone, which promotes interaction between family members and makes it a breeze when it comes to hosting guests. A neutral color palette is used throughout, with wooden surfaces and accent walls adding texture and contrast to the setting.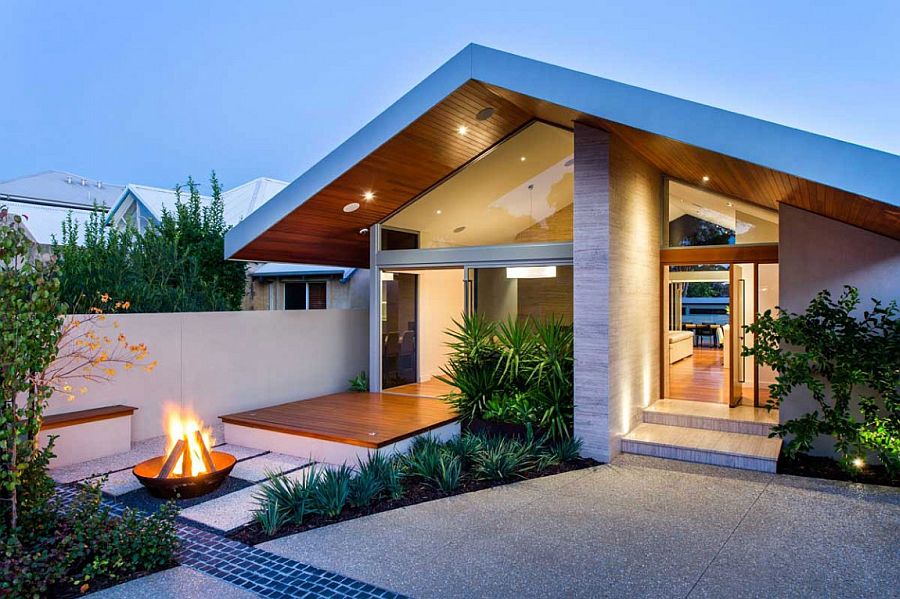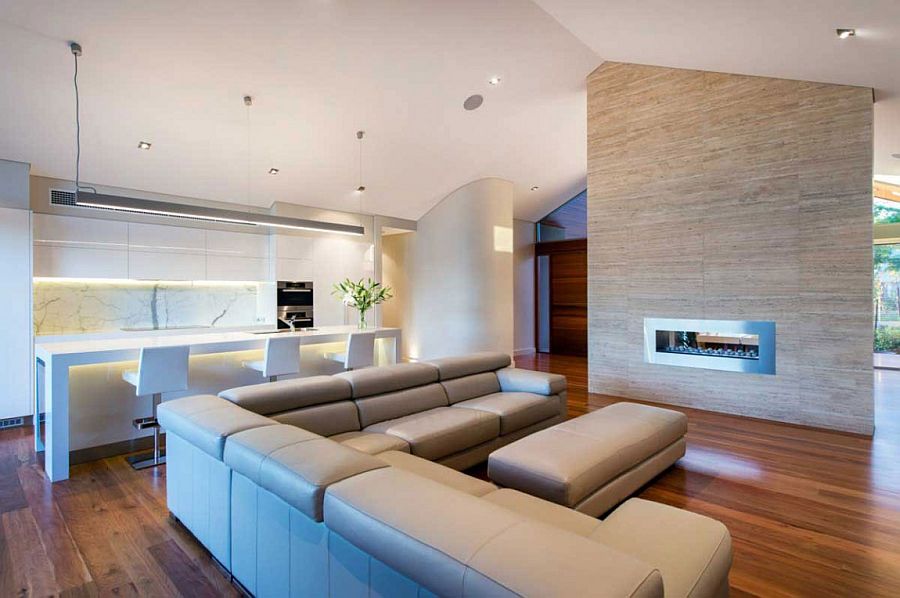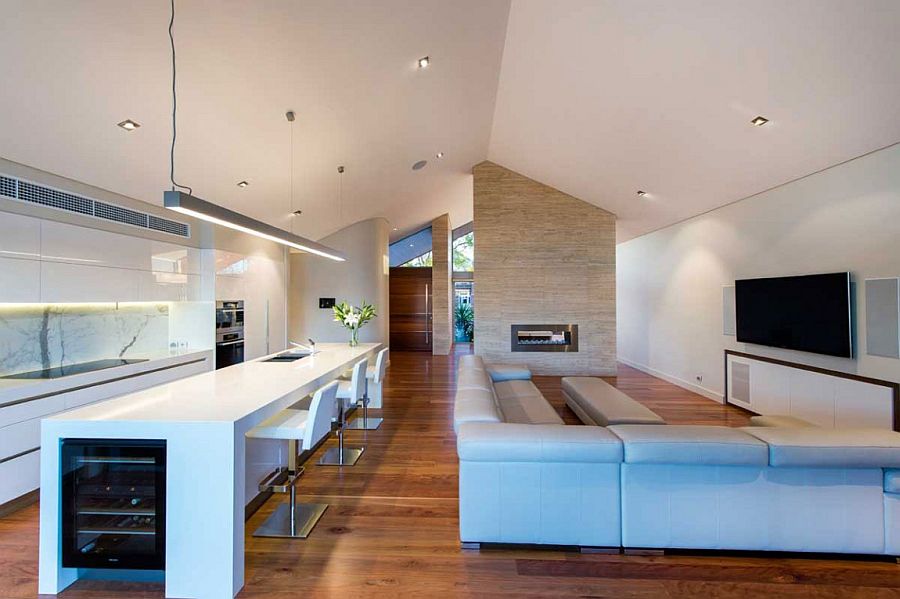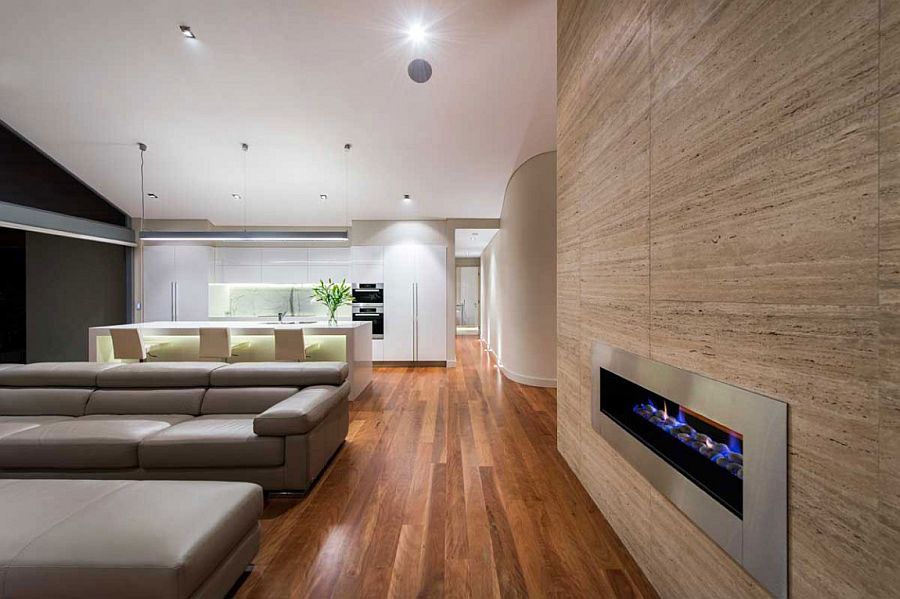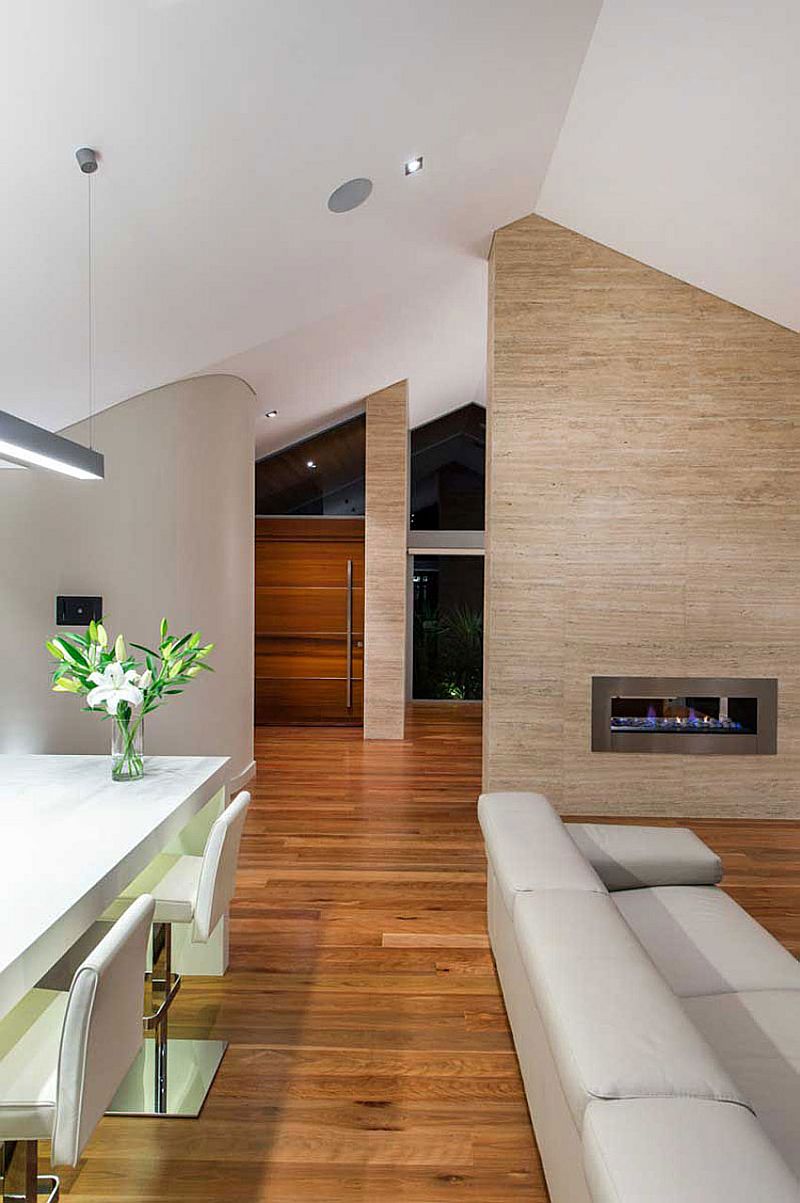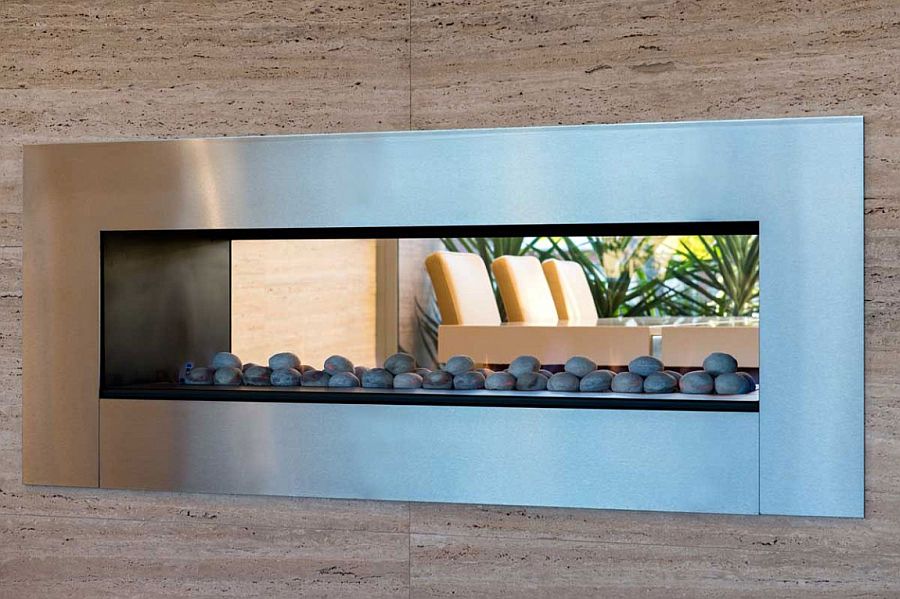 An open gabled roof not only gives the façade a distinct silhouette, but also provides covered patio spaces at either end of the home, extending the generous living areas outdoors. The overhangs also keep away the harsh midday sun and make the home a touch more efficient by cutting down on the cooling needs marginally. Sliding glass doors connect the interior with the elevated deck and the private backyard that is complete with an outdoor kitchen in the rear. Plush decor and beautiful lighting complete the classy and cultured transformation.