We're still in the early stages of 2015, and for many, this is the time of year to develop good routines for the months ahead. If you work from home or you've set aside a special area of the house for accomplishing daily tasks (paying bills, catching up on email, etc.), today's post is for you. It never hurts to spruce up your home office with some interesting decor. Even a new notebook can make a long to-do list less daunting. Read on for a slew of unique finds… [photo from ferm LIVING]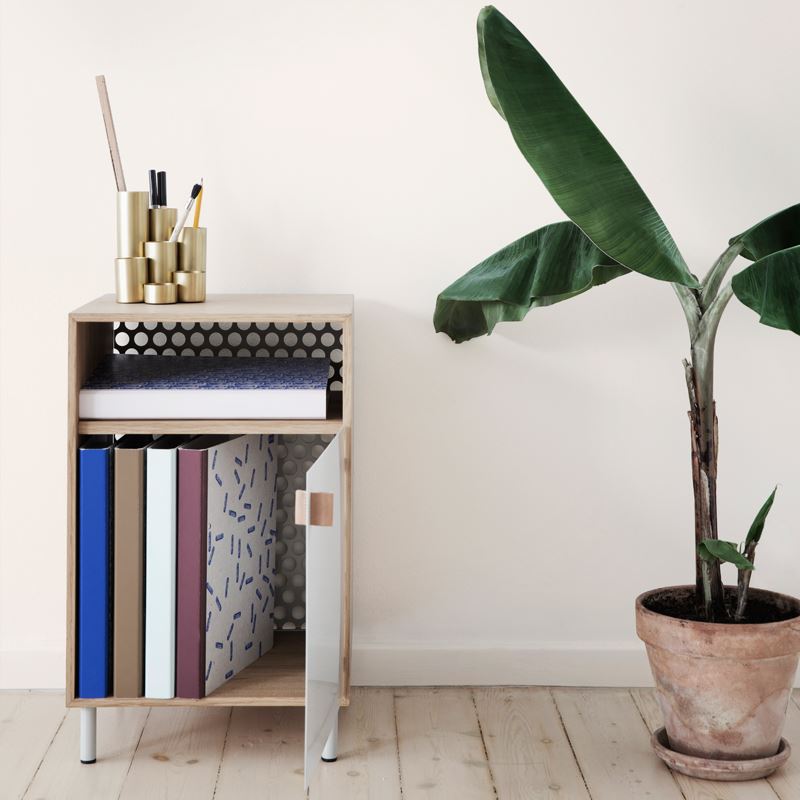 Eye-Catching Furnishings
Let's start with furniture, since it's the foundation of an effective office space. This Go-Cart Mint Desk from CB2 can be your primary desk, or it can serve as an additional work surface in an L-shaped desk area, as shown below. Two of the wheels lock to keep this pastel piece in place. Love the powdercoated mint finish!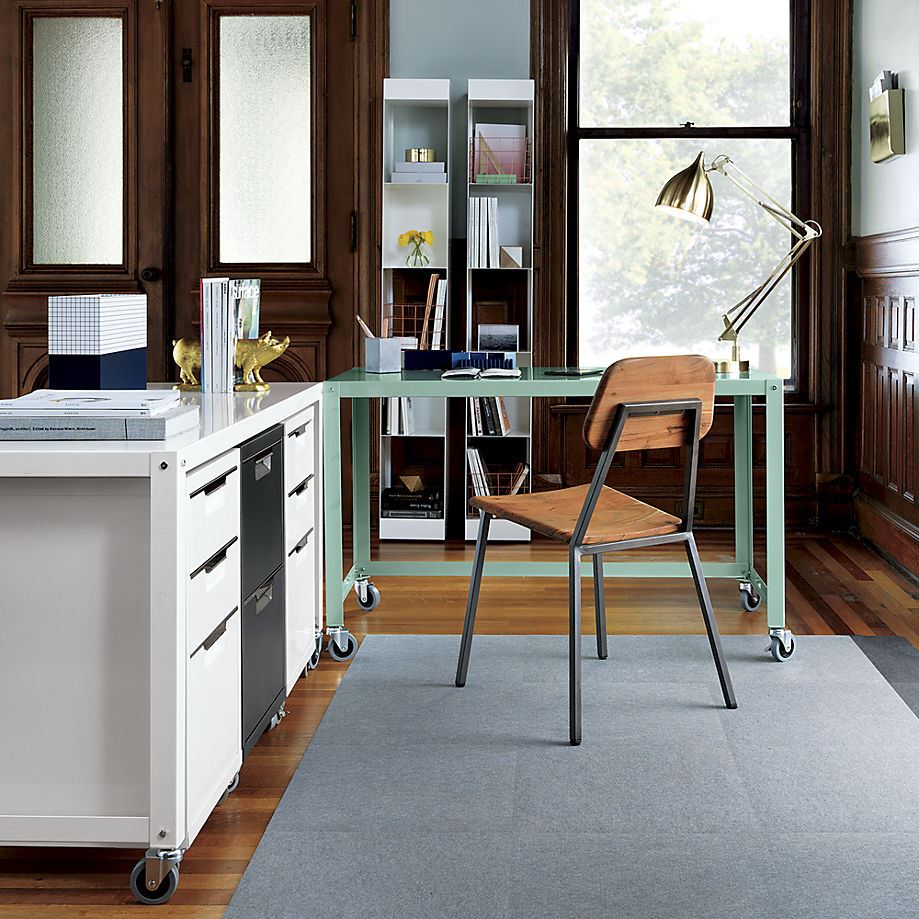 There's something irresistible about the Hay About a Chair in Coral, designed by Hee Welling. Soap treated oak and colorful polypropylene are the materials of choice, and you can purchase this lovely find at Nannie Inez. It also makes a great accent chair or dining chair!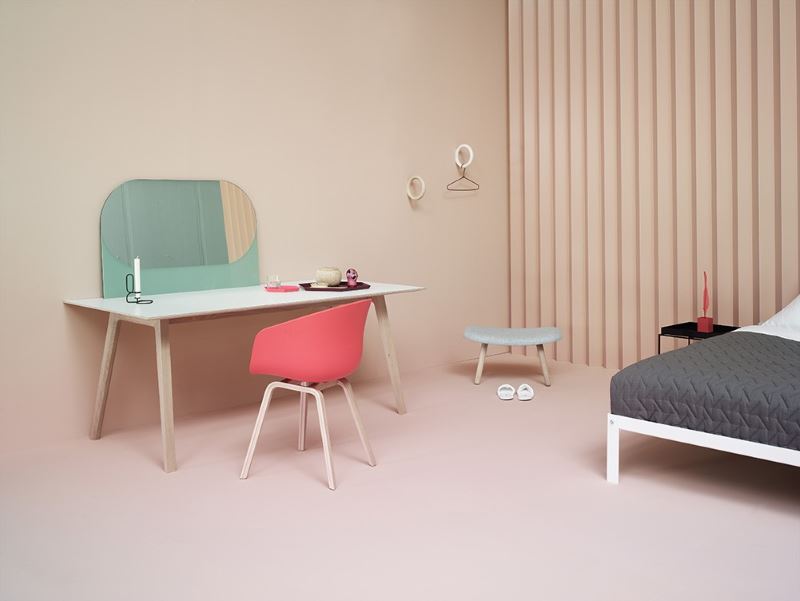 Needing a bit of extra storage? Why not make it sculptural?! These Cabinets from ferm LIVING showcase a circular motif and combine oak and coated metal in the perfect blend of storage and style: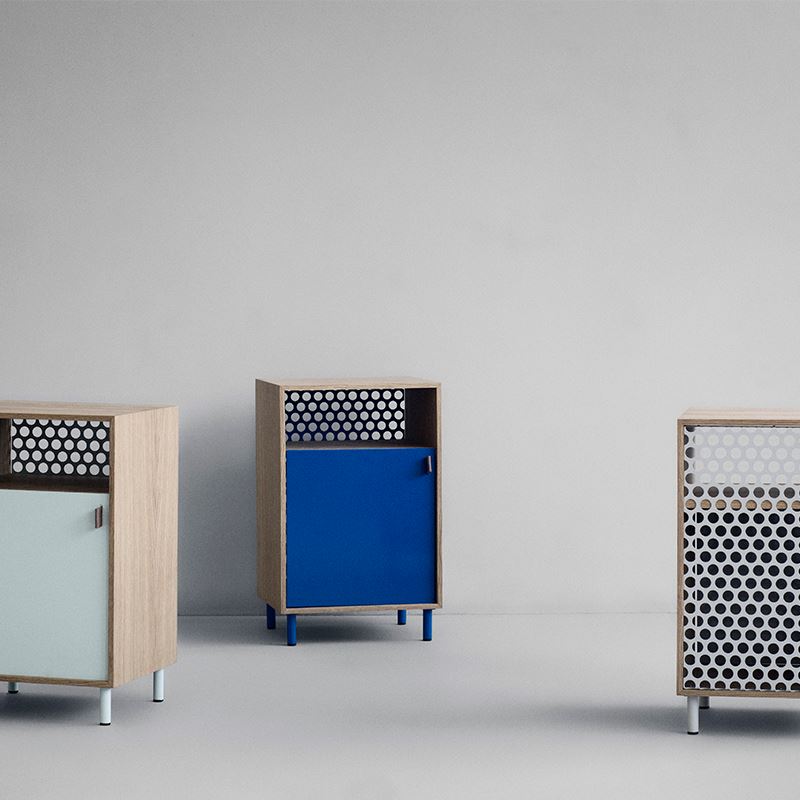 We've been obsessed with this Slice Peach Wall Mounted Storage Shelf from CB2 (shown below with the same piece in grey) since its very debut. Currently on sale, it's still a winner, especially since it can provide the perfect display and storage area without crowding the floor. We're also fans of the lacquer lid small peach box shown in the image, which leads us to the next section on keeping the office tidy…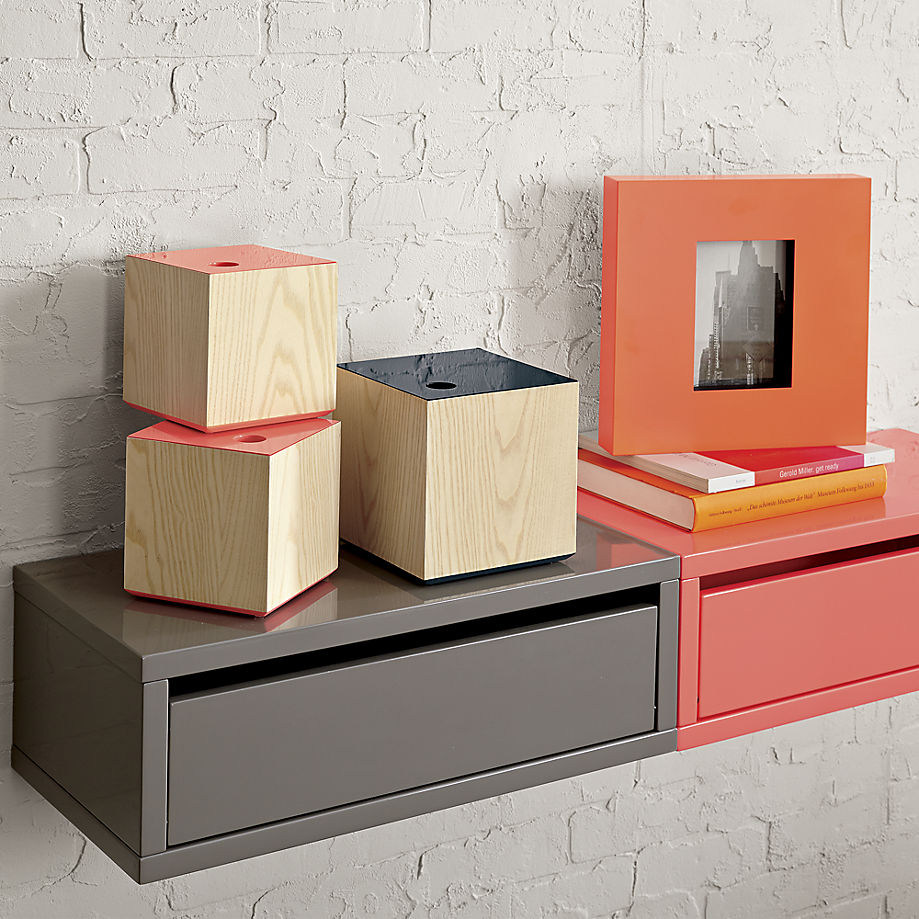 Office Organization
Keeping everything organized is never an easy task, but when you treat yourself to some interesting desktop solutions, maintaining a tidy workspace is a lot more fun! Below we see a trio of products from CB2, including the Graphic White/Navy file box (let's hear it for grid patterns!), the Poppin Navy Organizer and the Mint This That Tray. Navy and mint make a fetching combination, don't you think?!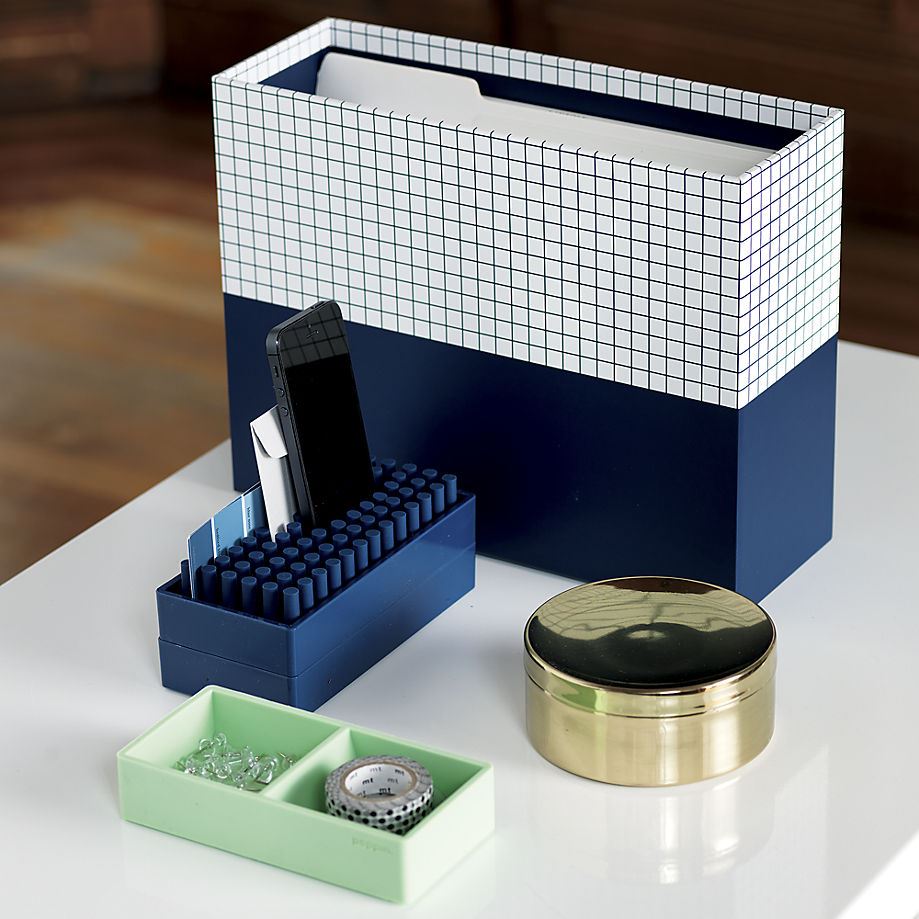 The Kraft Office Set from West Elm combines the chevron pattern with polka dots and stripes. We're partial to the diagonal stripes! Select a color combination, and enjoy a trio of products: the Magazine Butler, Desk Organizer and Pencil Cup.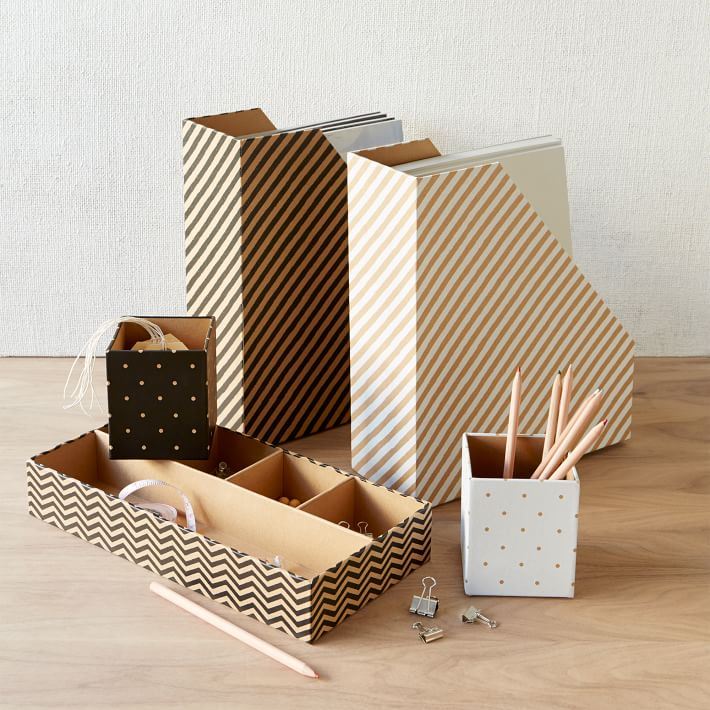 Got reference books or other important reading materials that need to be kept close at hand? Artfully surround them with the AVF Acrylic Prism Bookends in Sunset from Alexandra Von Furstenberg. These stunning showpieces combine tones of red, pink and yellow: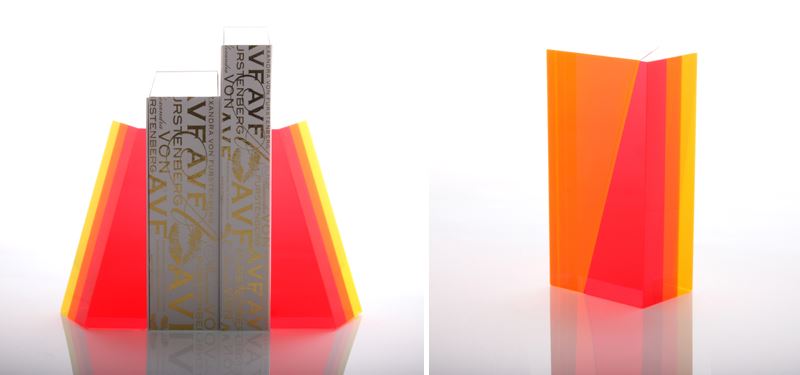 Tired of using post-it notes as page markers? Try these Colour Notes from Dutch design duo Scholten & Baijings's for Hay Denmark. Available through Nannie Inez, they're ideal for marking passages in books, magazines and documents. Not to mention, you can choose from five designs and a variety of vivid hues.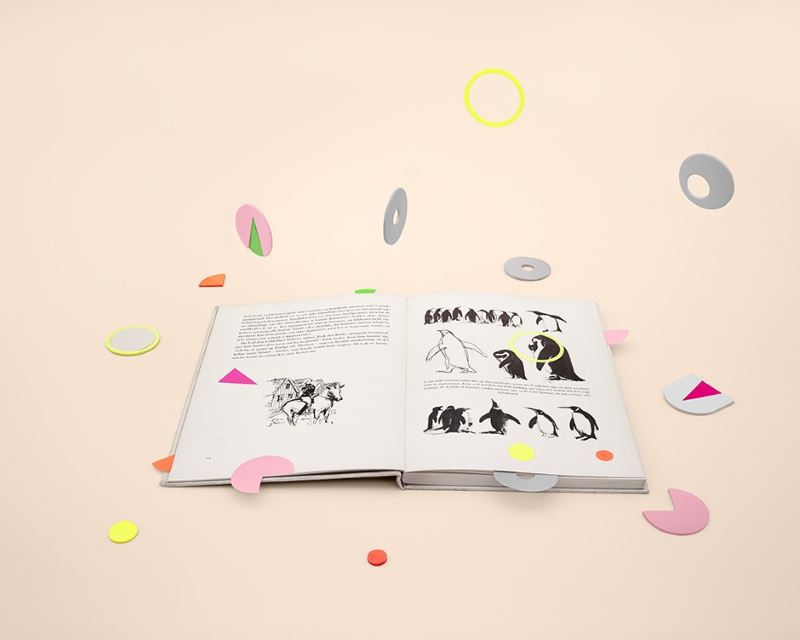 Notebook Fever
Notebooks in this day and age?! Absolutely! In fact, we're in a bit of a notebook revival, with designers celebrating geometric style and modern patterns on the surface of these practical items, as shown below in a series of Memphis-inspired notebooks from Write Sketch &: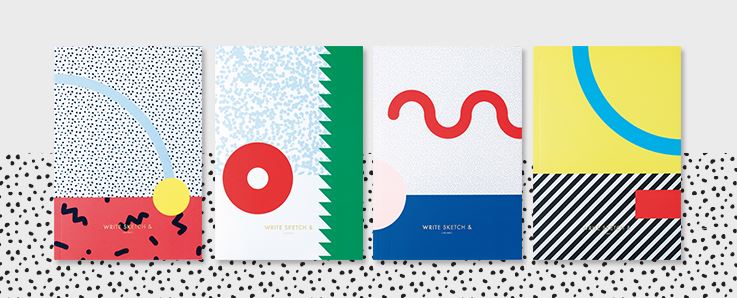 Made in Italy from high-quality materials, each notebook is a work of art. Below we see Super Confetti, complete with squiggles and plenty of geometry: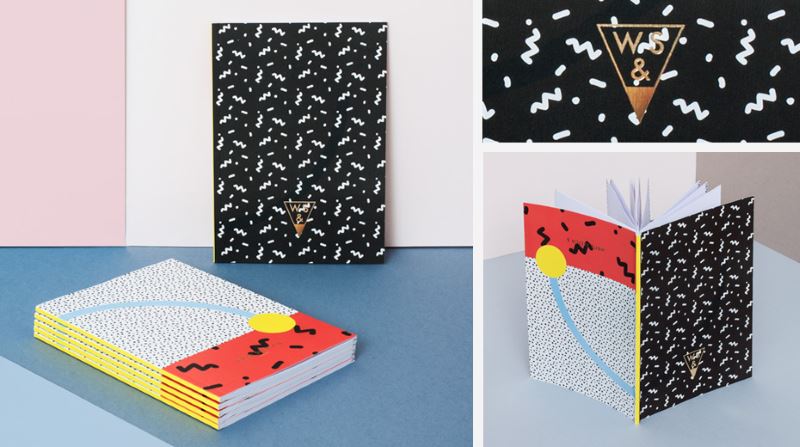 Next is Super Joy, which is a celebration of blue, red and yellow. Like the other Write Sketch & notebooks, Super Joy features thread sewn binding. Discover more delicious designs at Write Sketch &.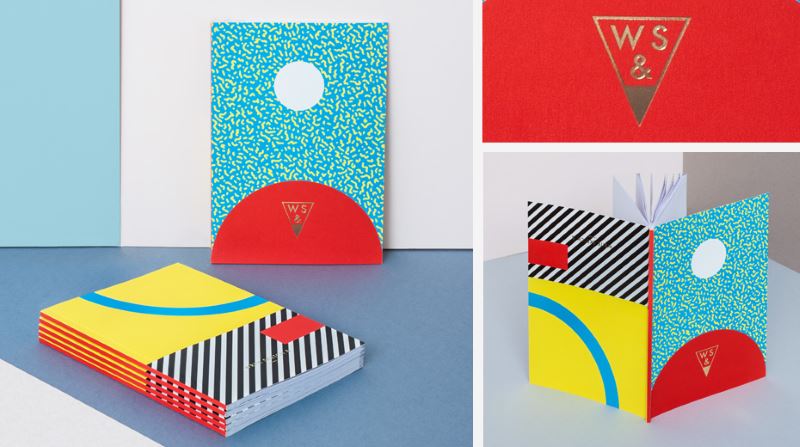 As shown in the image at the top of today's post (inside the storage cabinet), ferm LIVING offers an array of 2-ring binders made from recycled cardboard. We're partial to the sprinkle motif below: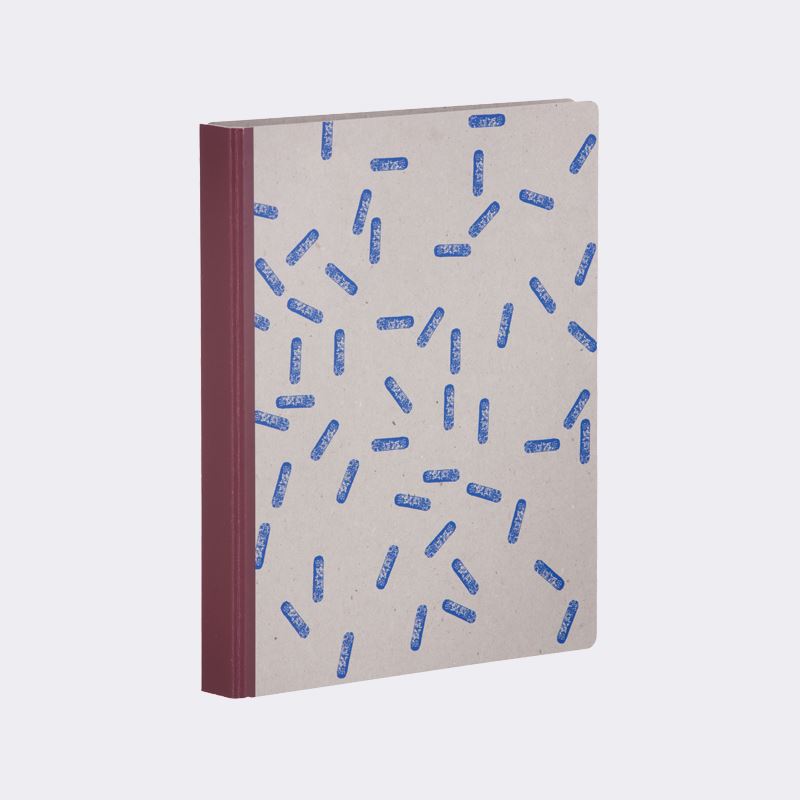 This T-R-I-B-A-L-A-L-A Notebook was designed by Camille Walala for Darkroom. Thick outlines, bright colors and geometric motifs reign. Would you agree that notebooks are evolving from school supply status to true objets d'art showcasing the work of today's top artists and designers?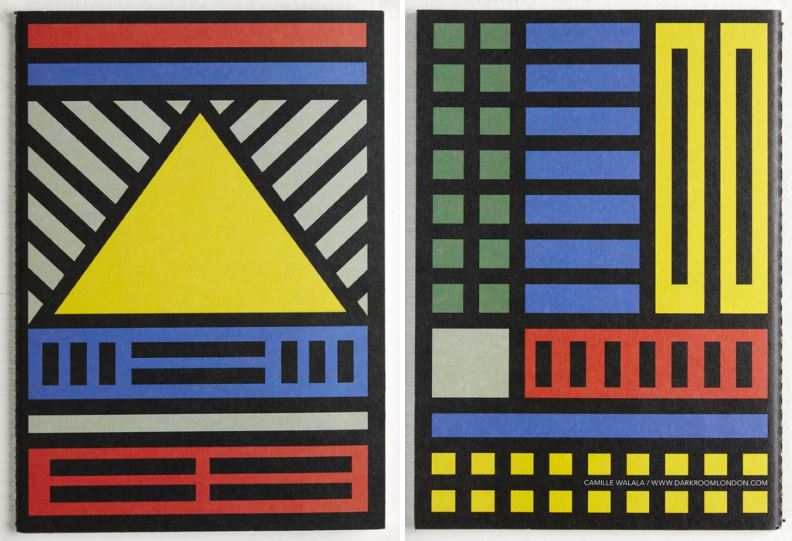 Fun Additions
Let's end with some just-for-fun finds that reinforce the importance of making the home office a bright spot in your house. The idea: if you love being in your office space, you'll be more inclined to complete your daily tasks! This DIY Colorful Epoxy-Topped Desk from A Beautiful Mess gives us the idea of covering the desktop with color. Why not follow the tutorial to embellish your desk, or top it with some custom-cut Plexiglas to make a colorful statement?!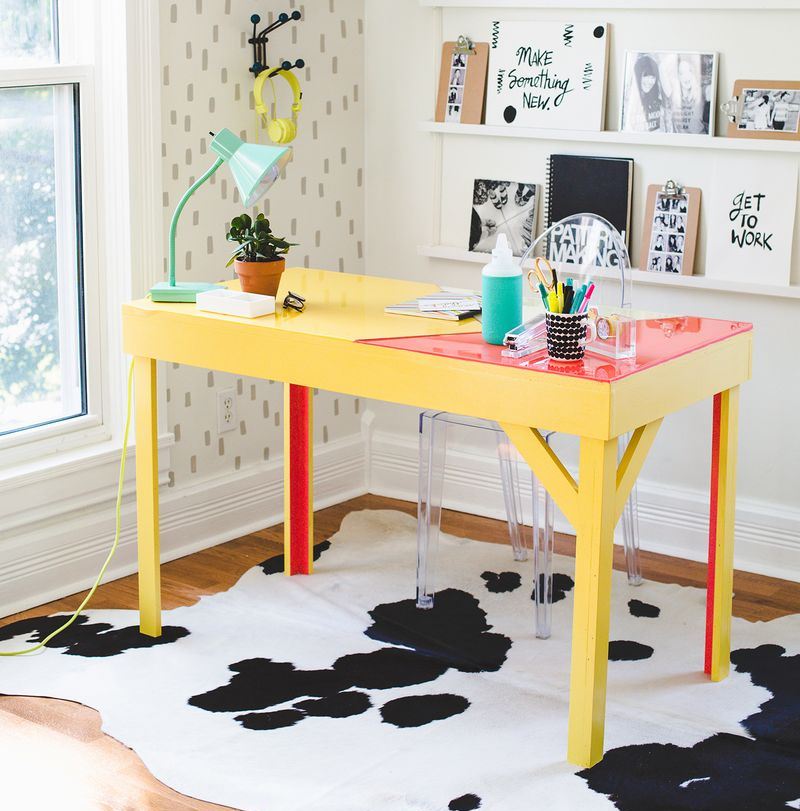 Or you can top your desk with a true conversation piece: Balance Studies 101 from Ladies & Gentlemen Studio, shown below. This sculptural object is crafted from wood, copper, acrylic and solid brass or steel. As stated in the L&G Studio description, "The top metal arch rests on the wooden sphere and with a little twist at the top, the metal frame will spin around the wooden sphere continuously keeping anyone entertained for longer that one can imagine." Talk about an interesting study break!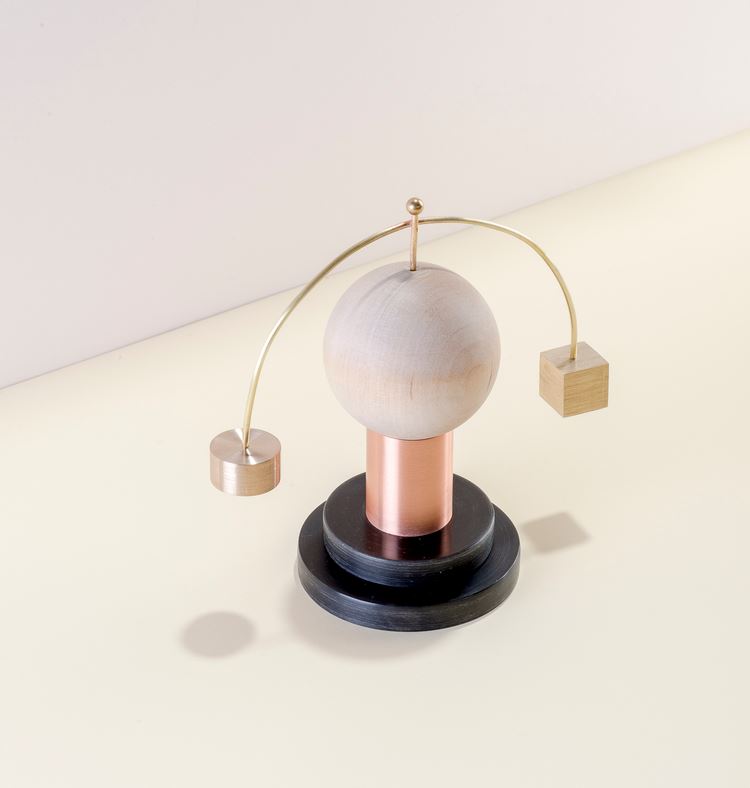 Celebrate mixed materials with these Marble + Wood Objects from West Elm. Geo style combines with white marble and mango wood to create a perfectly on-trend display piece.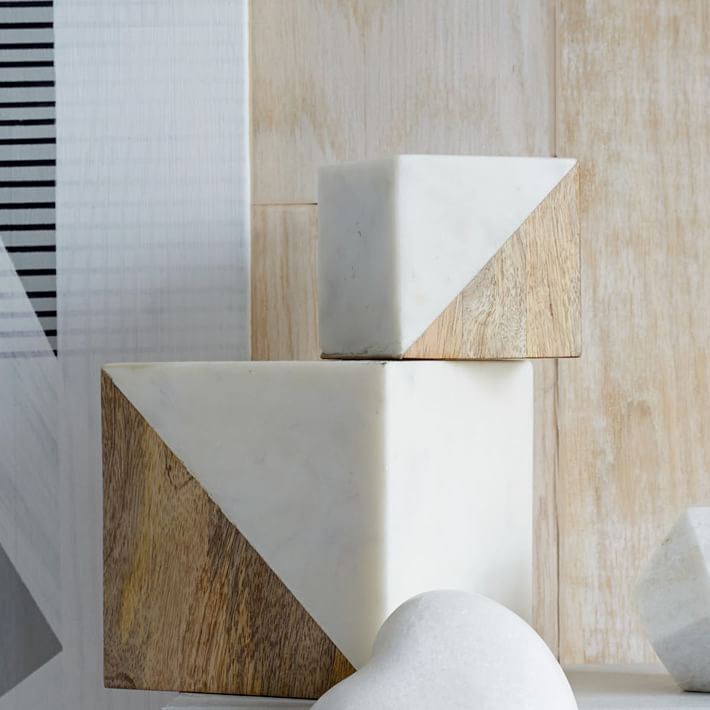 Finally, there's nothing like a dash of greenery in the home office! The Fade Vessel from Unison is made with a papier-mache process, and then polyurethaned and hand-painted. Designed by Susan Dwyer of Up in the Air Somewhere, the piece is available in yellow or pink.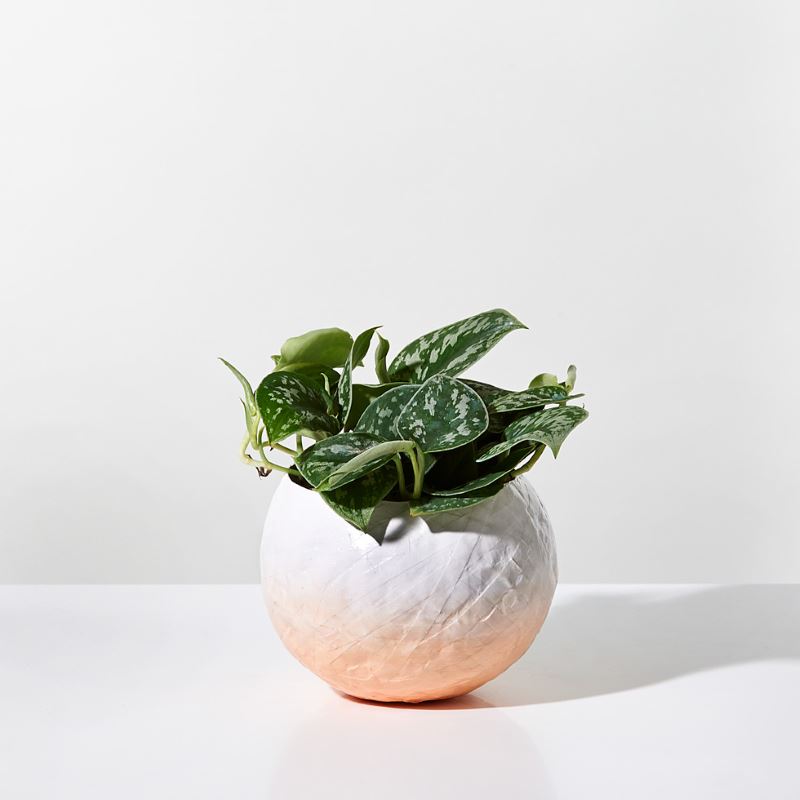 Whether you're shopping for a new desk chair or a new desk ornament, we hope today's post has inspired you to breathe new life into the home office. Here's to a productive 2015!