One defining factor that sets the best contemporary homes apart from the mundane and gives them an aura of their own is the presence of a 'distinct personality'. With glass, metal and concrete being extensively used in shaping such structures, a sense of monotony and repetitiveness can set in pretty quickly. It is the ingenuity of the architects that shape these and the personal quirks that the homeowners bring to the design that truly define a chic, modern home. The fabulous Nest House by Gerardo Ars Arquitectura is one such exuberant home that stands out from the pack thanks to its unique silhouette.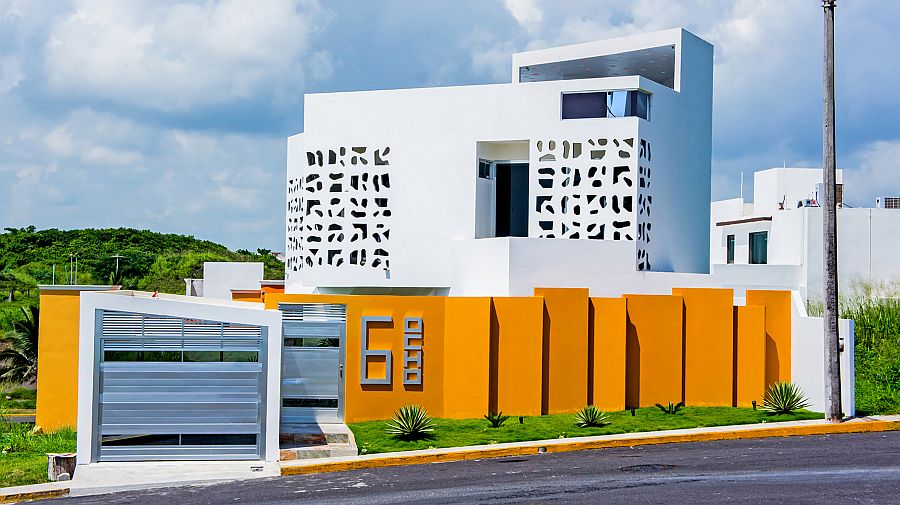 Located in the town of Alvarado, Veracruz, Mexico, the beautiful home is designed with the windy conditions of the region and the distant views of the Gulf of Mexico in mind. A perforated concrete screen is draped around the second floor of the residence, giving it a distinct appearance and a street façade that draws you in instantly. The perforated screen not only protects the home from gusty weather, but also brings in natural light while keeping away the heat in the harsh summer months. But beyond these obvious advantages, the screen also pays homage to the textiles made by the indigenous community of Chiapas by using repetitive geometric patterns.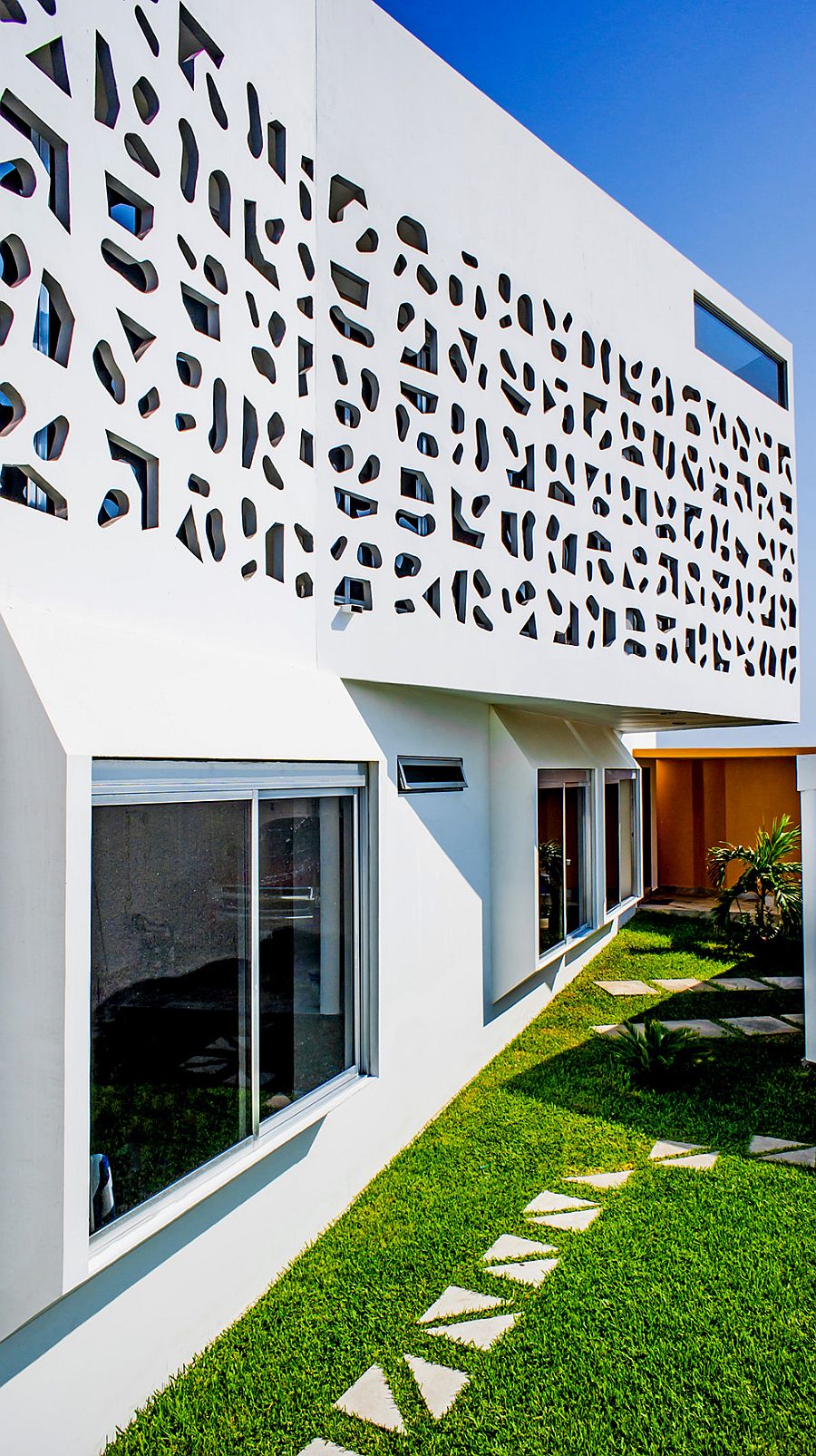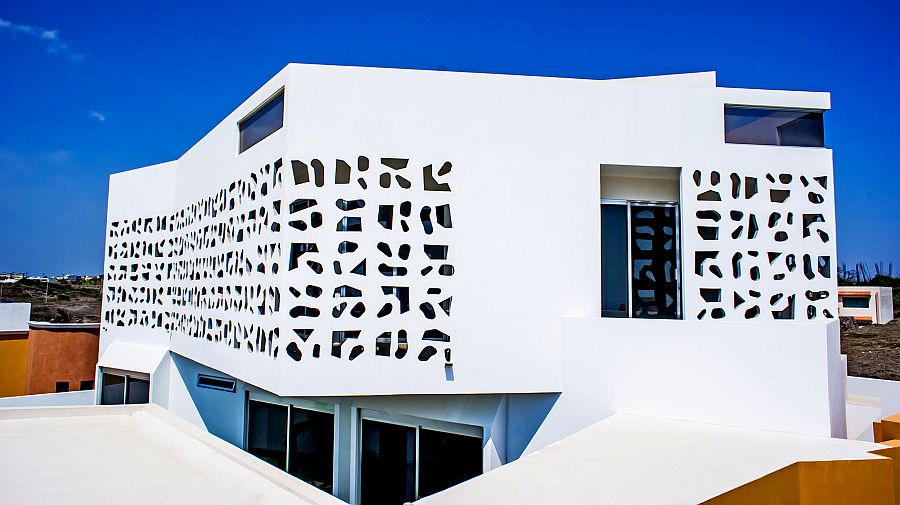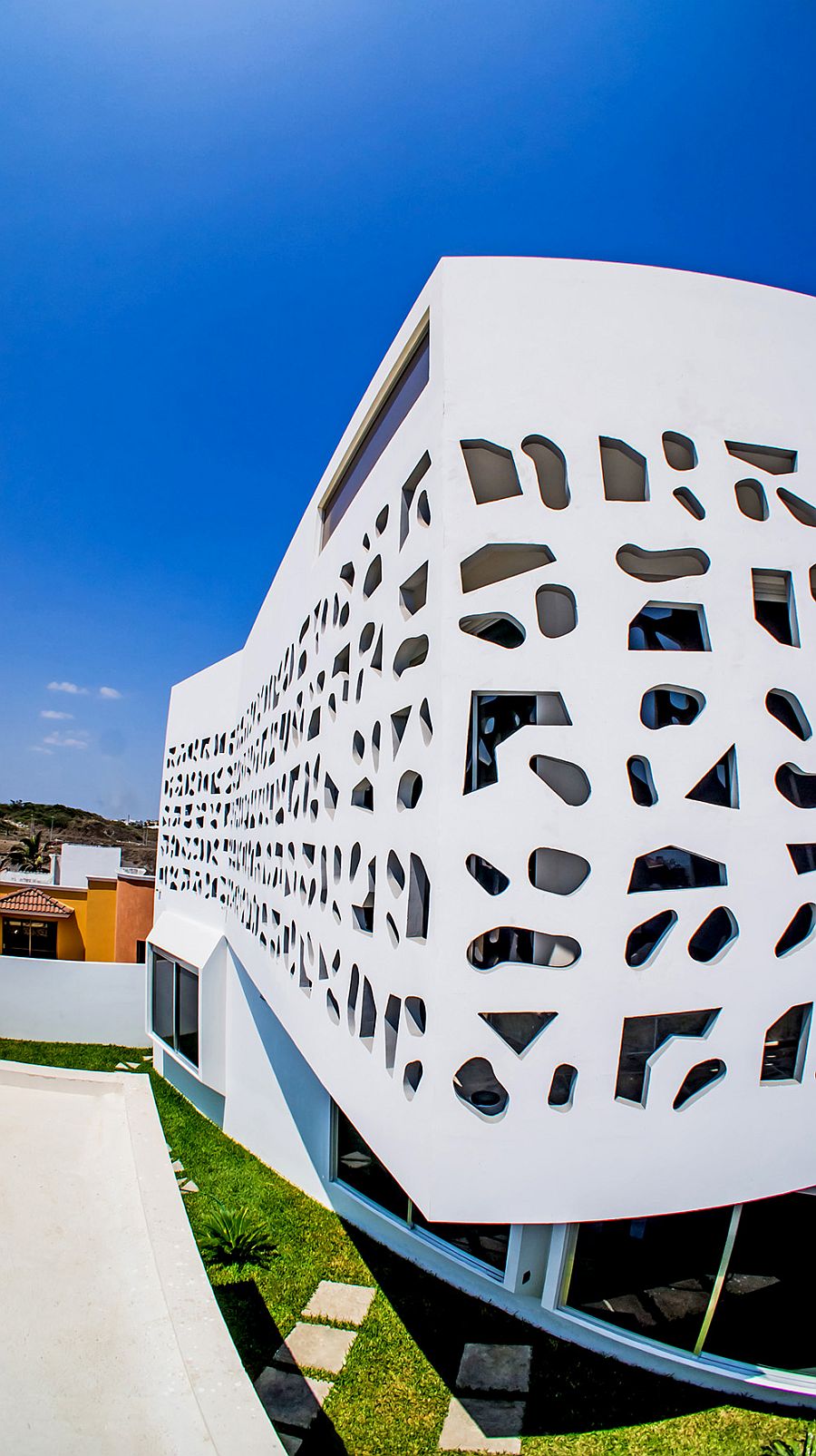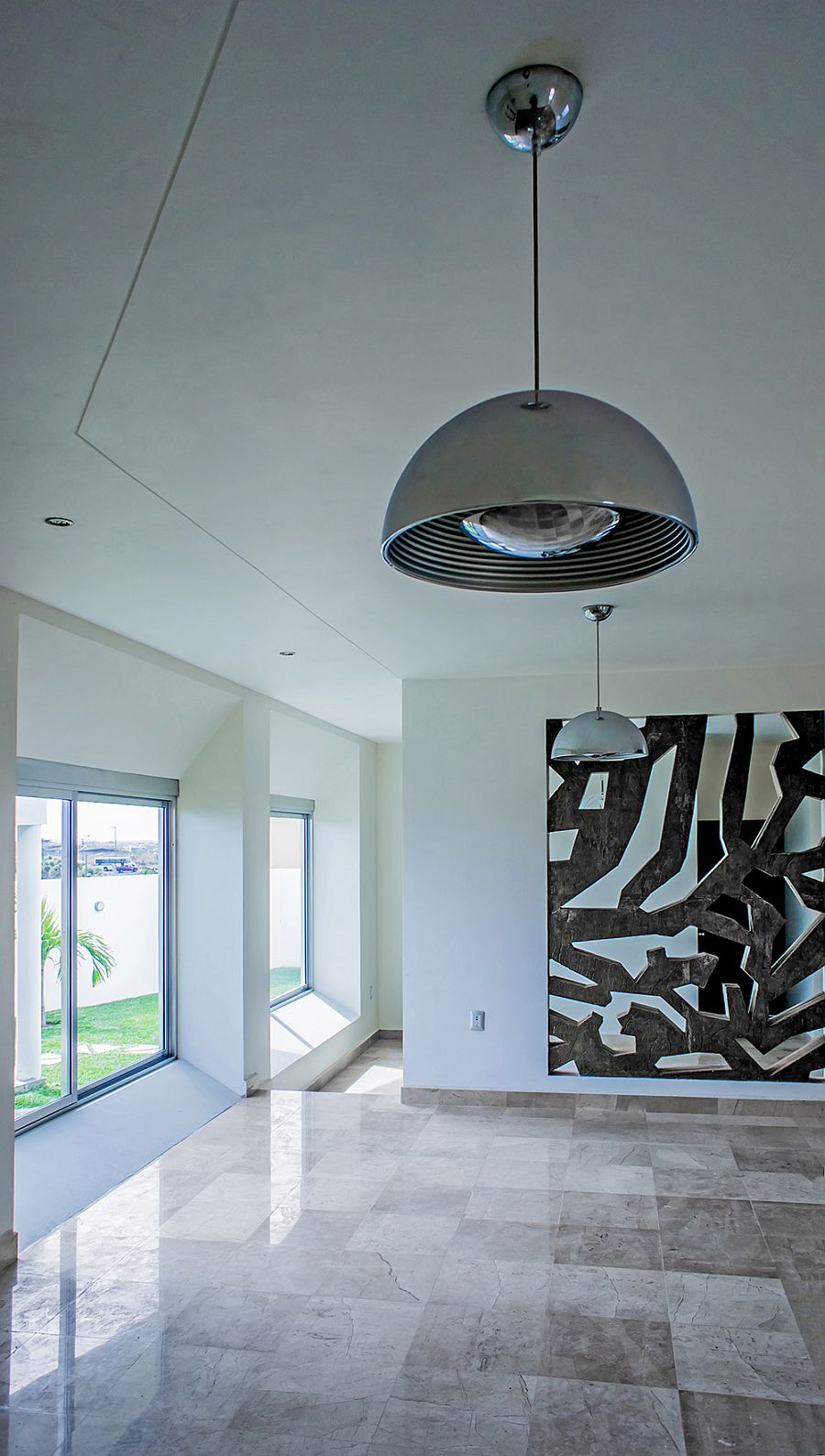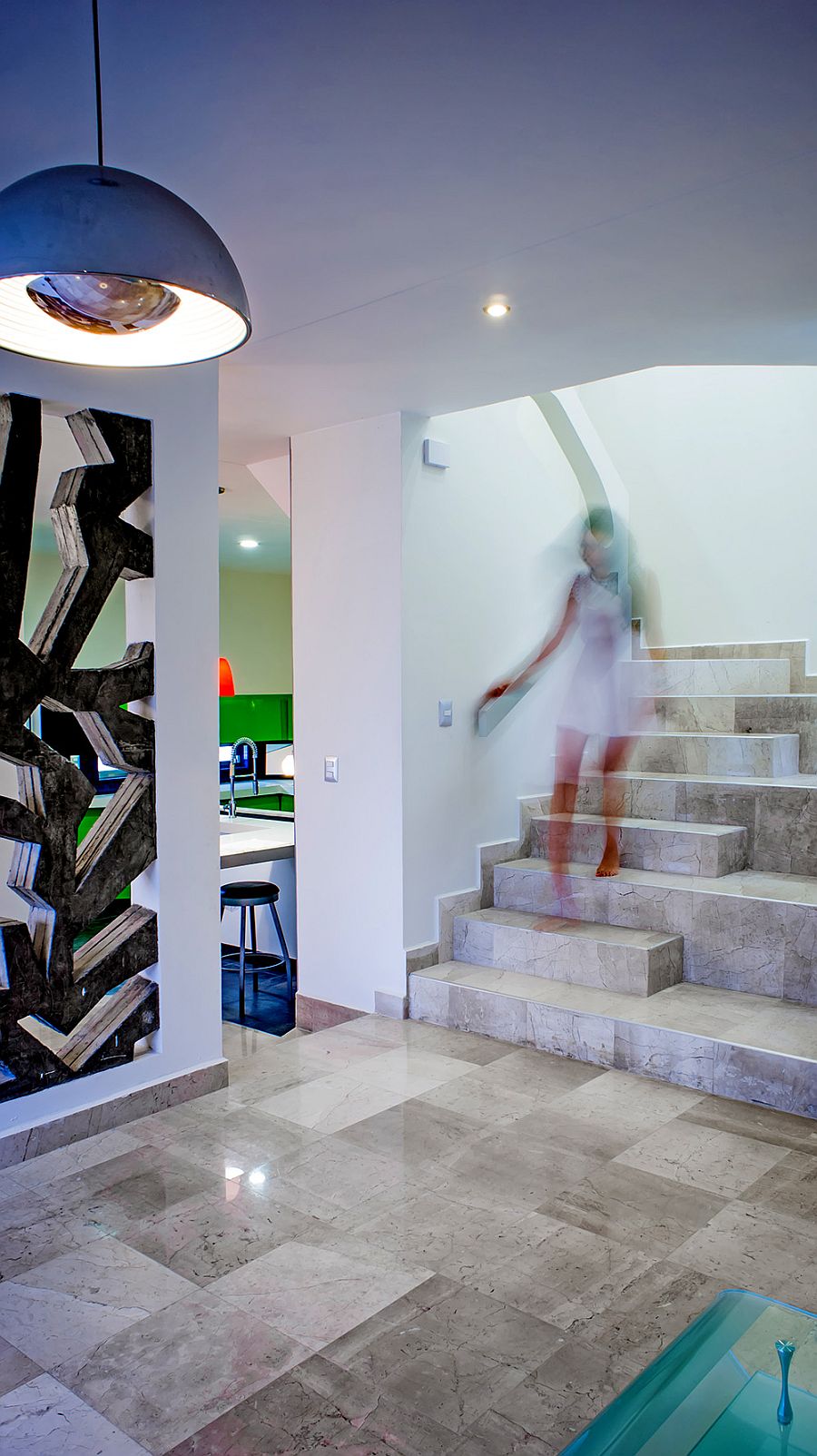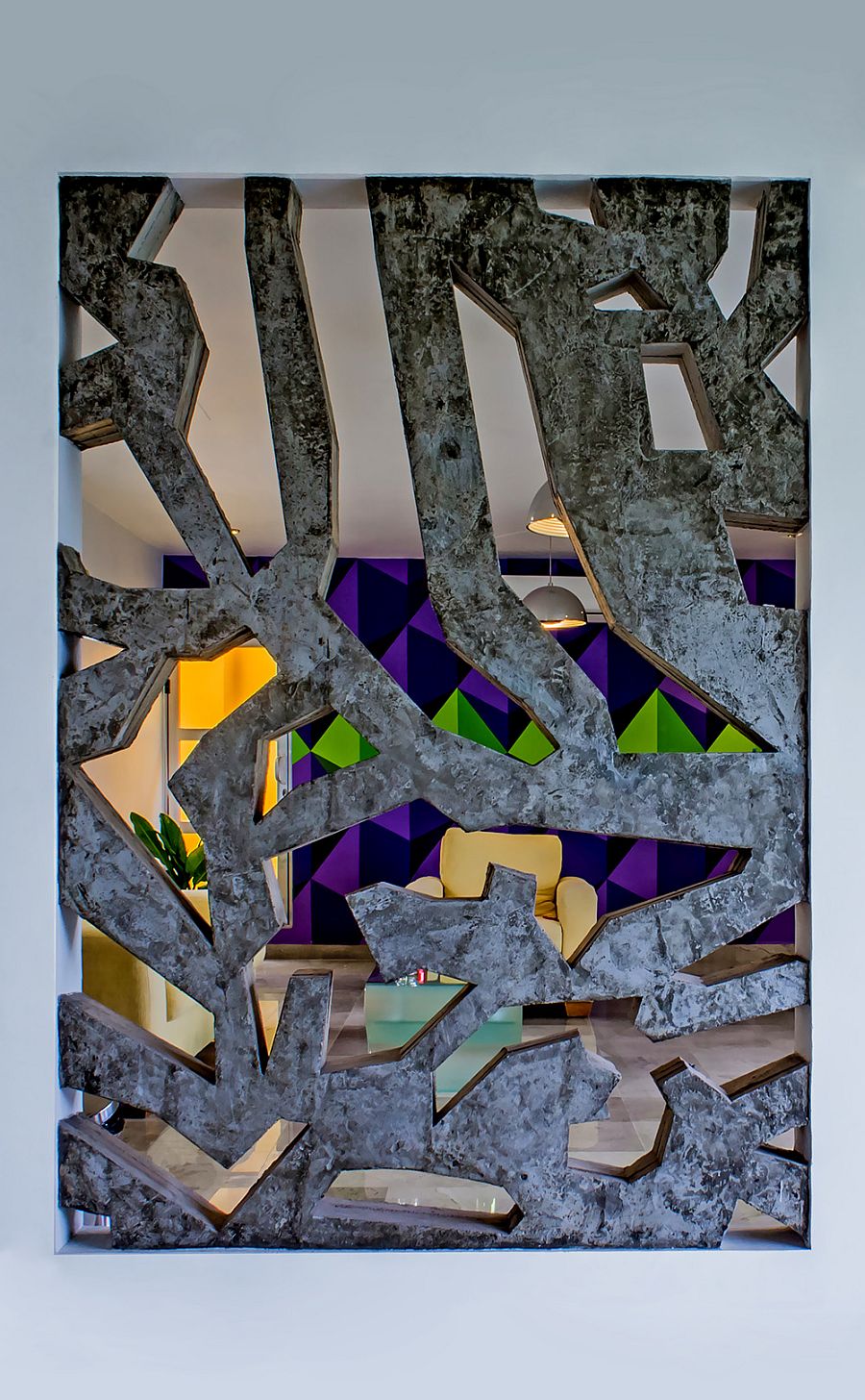 In fact, it is the blend of the cultures of Chiapas (region where the homeowners were born) and Veracruz that shape the overall appearance of the house. Apart from the perforated screen, features like a stylish wall divider at the entrance and a rooftop terrace with a covered area for hammocks also borrow from the past and the cultural heritage of the family. The interior of the residence uses a neutral color scheme with bright pops of green, red and yellow enlivening the living spaces. While the lower level houses the living areas, the top floor contains the bedrooms along with the master suite.
[Photography: Gerardo Robles]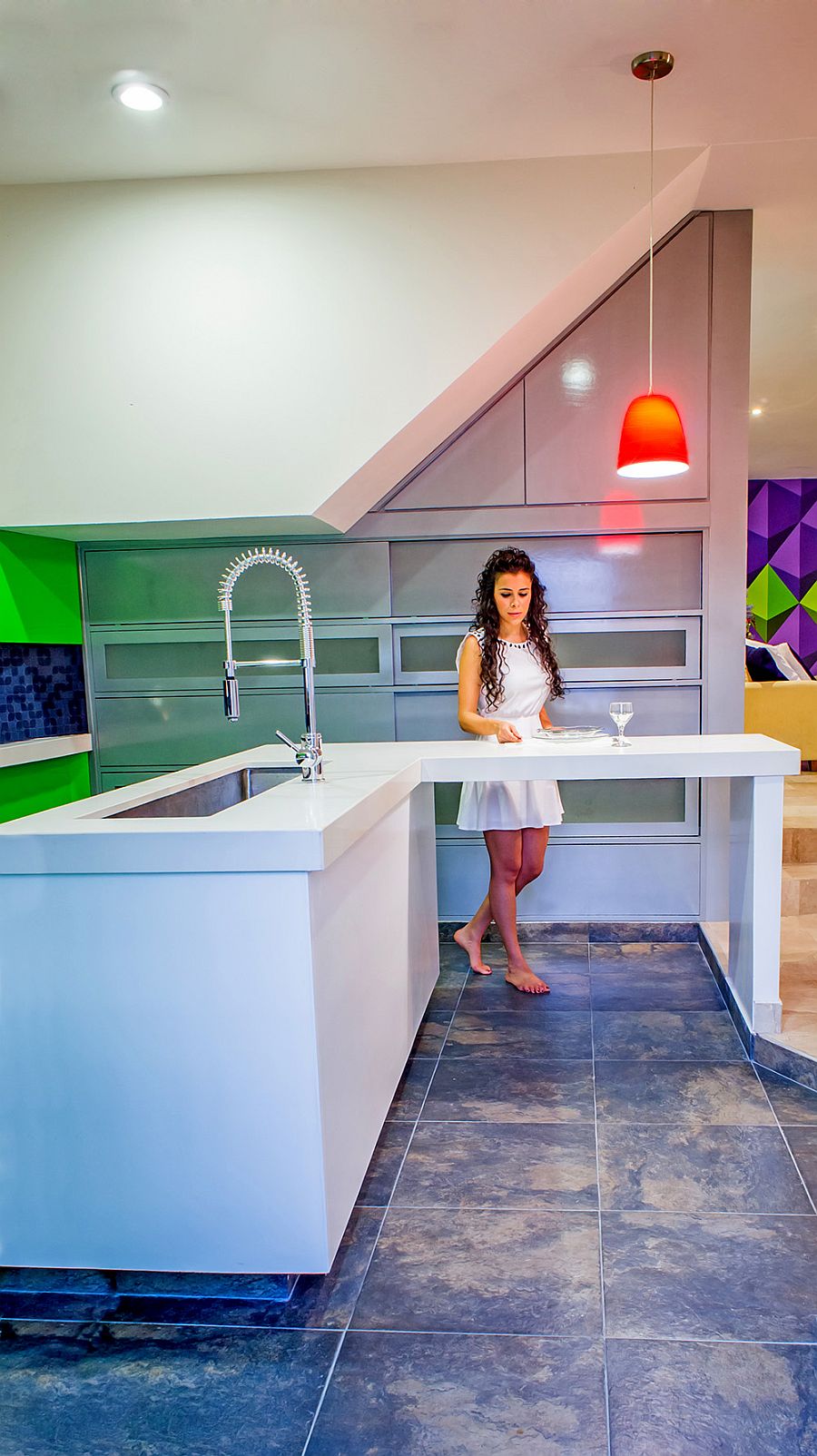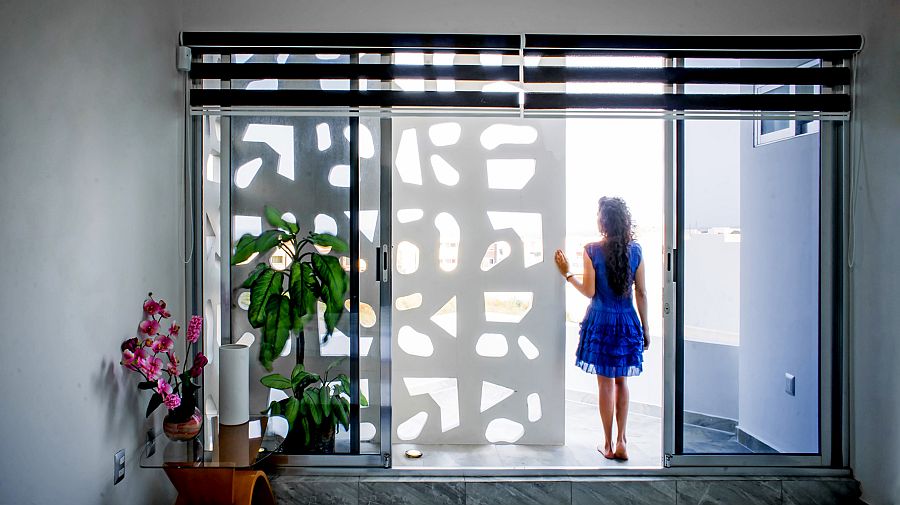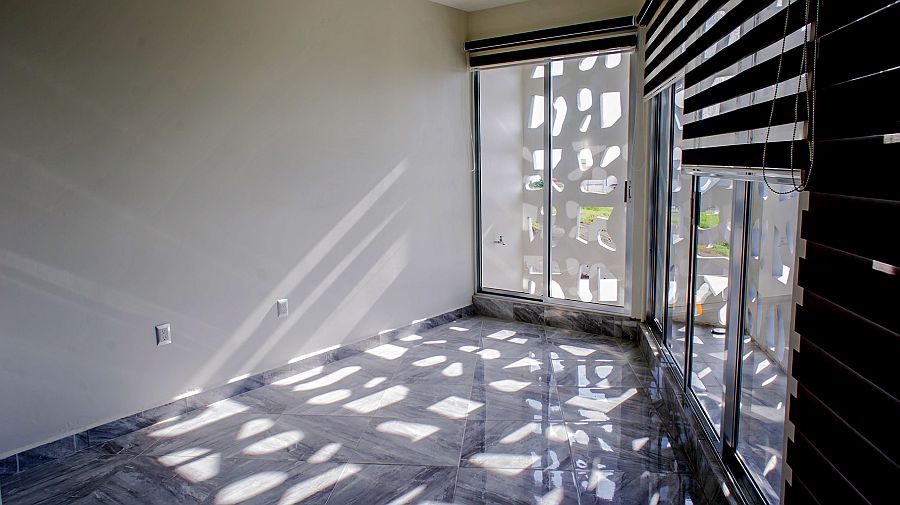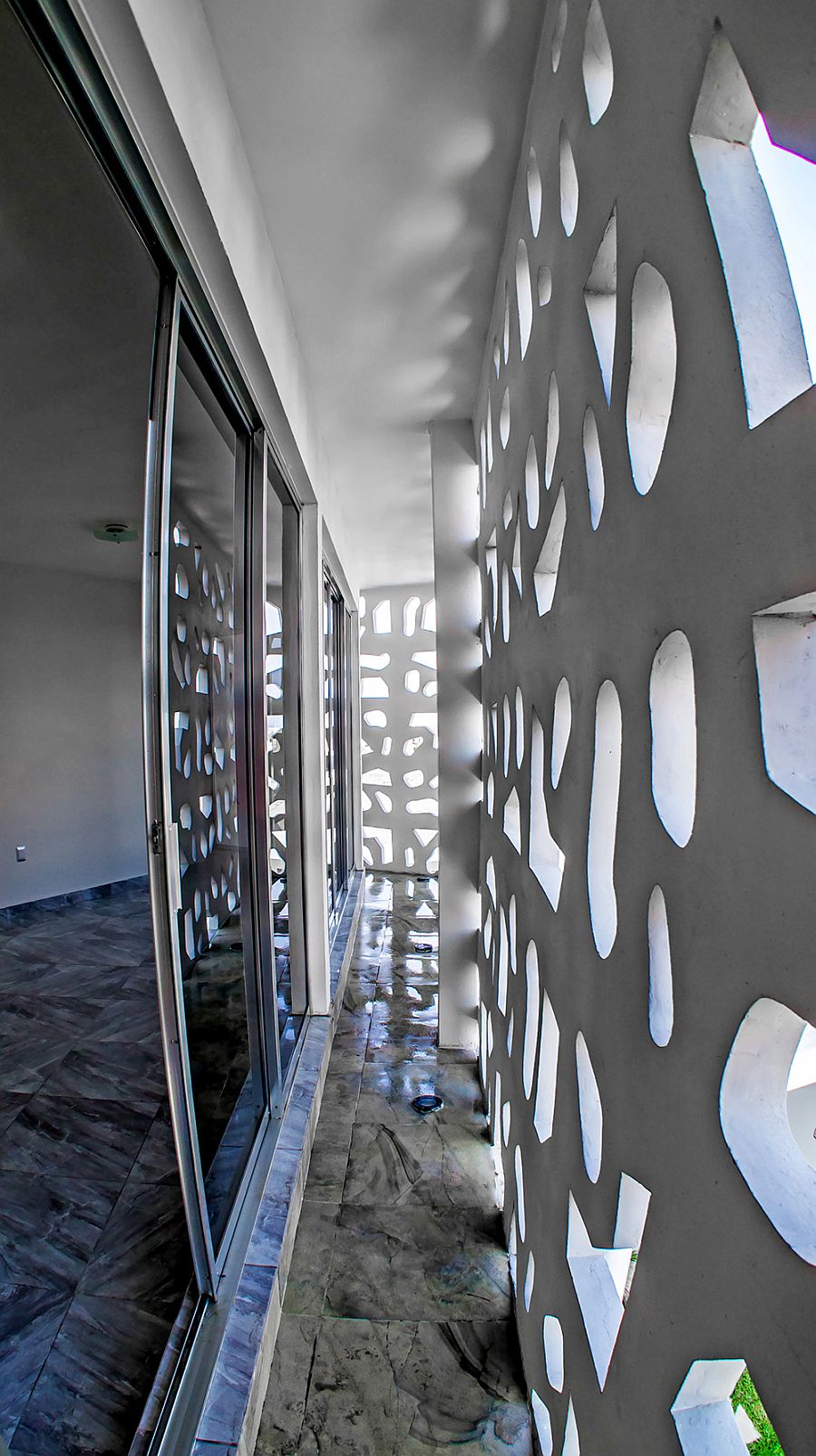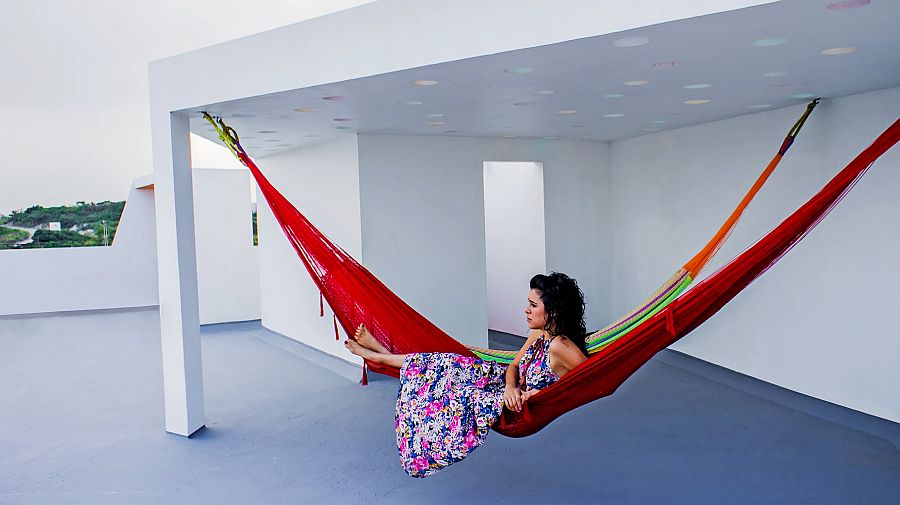 With beautiful views of the curated gardens outside the house and the distant coastline, the home offers a relaxing retreat that is both cheerful and classy. The use of nostalgic and personal elements in the design adds to the overall ambiance while improving the functionality of the space. A home that reflects its residents to the fullest…