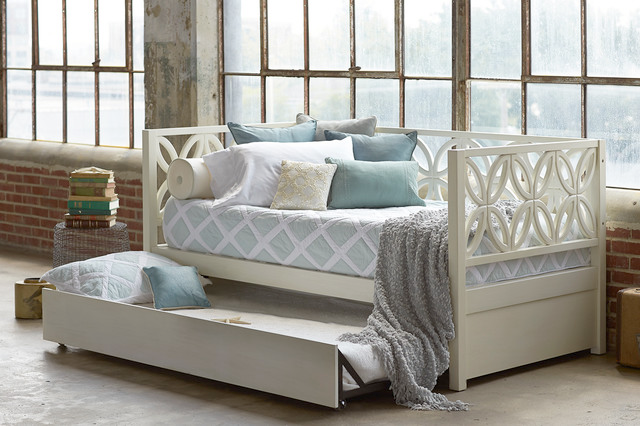 While we're pretty partial to the idea of stealing a wink or two during the day, that's not the only reason that daybeds have a special place in our hearts. These versatile pieces transcend their lazy reputations by doing double duty as both seats and beds, and are especially useful in urban settings where space is at a premium. Plus, there are all kinds of options available regardless of whether you're a fan of country cottage or more of a modernist maven. Flip through our gallery for a roundup of our favorites!
Sleek and Contemporary
If you're looking for a daybed that doesn't scream "I'm a bed!", BoConcept's fusion sofa is an elegant and discreet choice. Available in several different fabrics and leathers, its reconfigurable armrests let you change it into a bed, a chaise, a sofa or lounge seating as desired.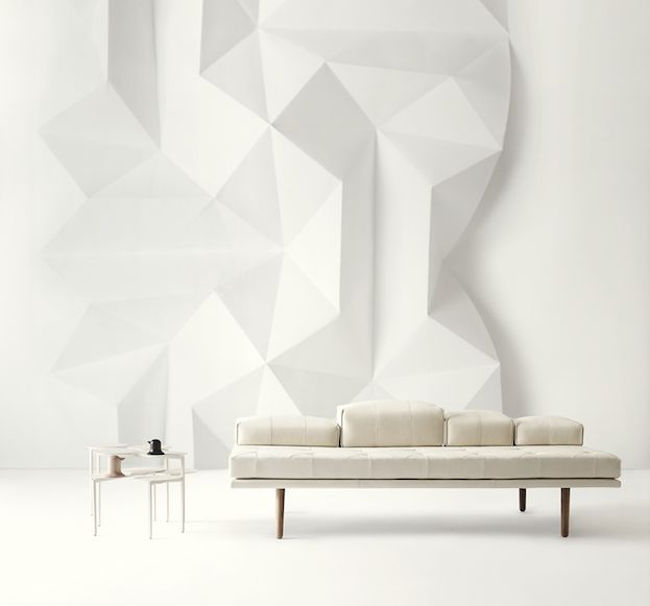 Handsome and sleek by day and comfortable and restful by night, the Eileen Grey chaise is the best of both worlds. The no-frills stainless steel frame is airy enough to work in a small space, and the repositionable cushion serves as both an armrest and a pillow.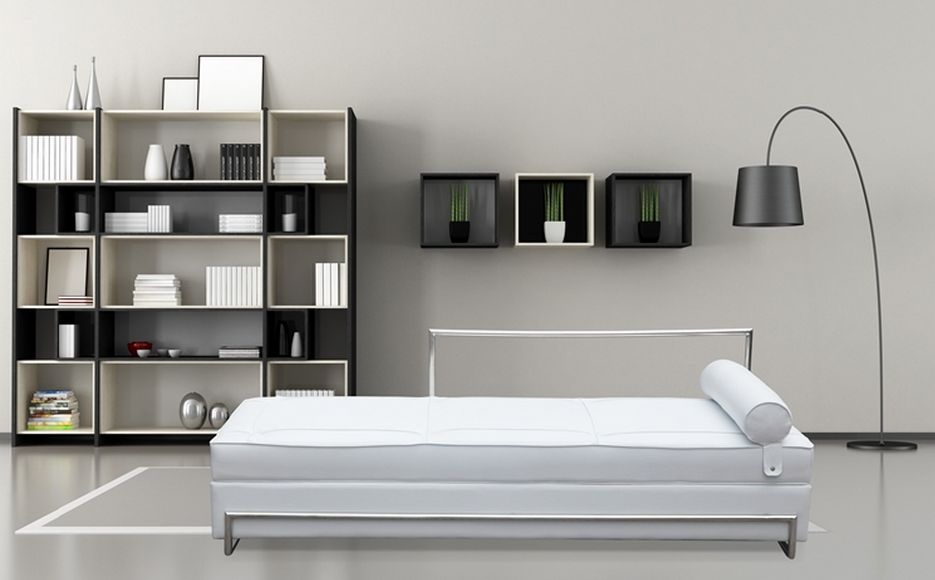 Tuck Away the Mess
On the more affordable end of the spectrum, IKEA packs a solid amount of functionality into its HEMNES daybed. At just $299, the multi-purpose workhorse boast three roomy drawers where you can stash pillows and blankets when you're not using it as a bed.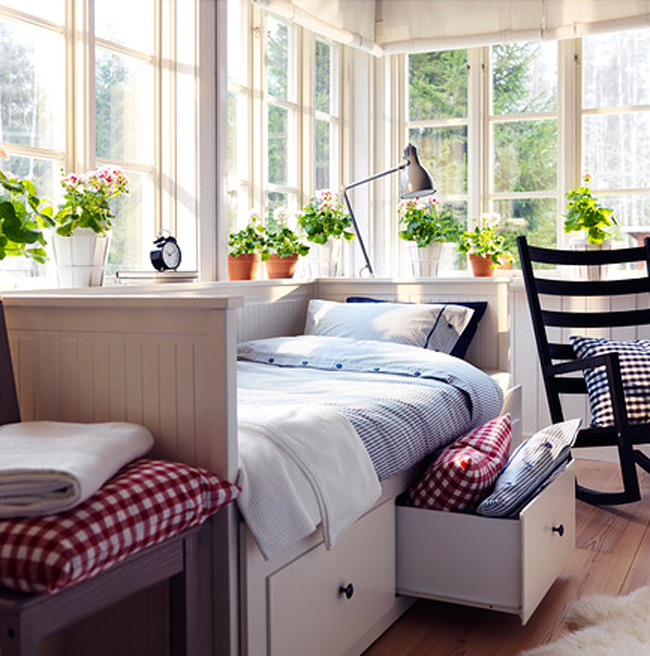 DIY diva AngieintheThickofIt took some plywood and old dressers and turned them into this pretty and practical daybed for her kids. By making it taller than most typical bed frames, she was able to incorporate ample cabbies and drawers as well.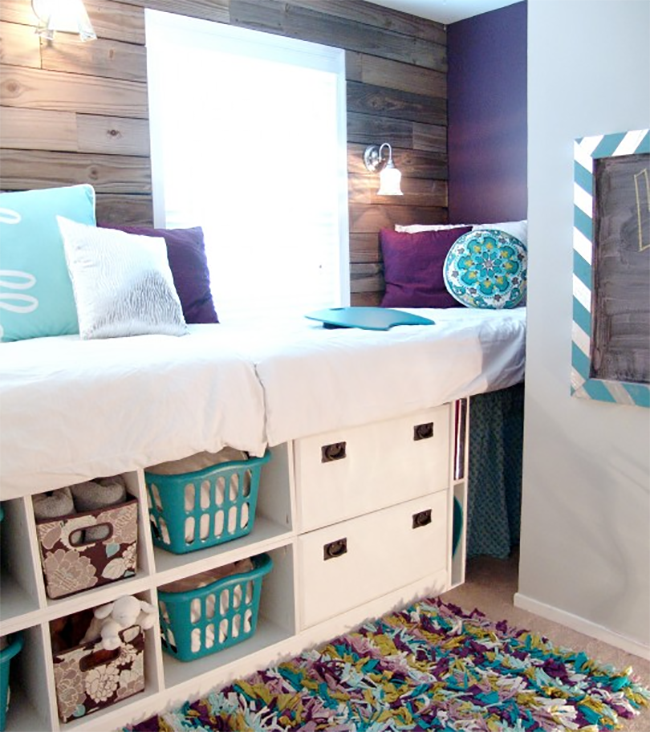 Frame It with Style!
With its simple but visually arresting frame, the Palu Bayview daybed is a statement-making piece that would work just as nicely in a modern setting as it would in a more country cottage room. Its geometric floral pattern gives the bed a unique touch, while an optional trundle allows for an extra houseguest to stay the night.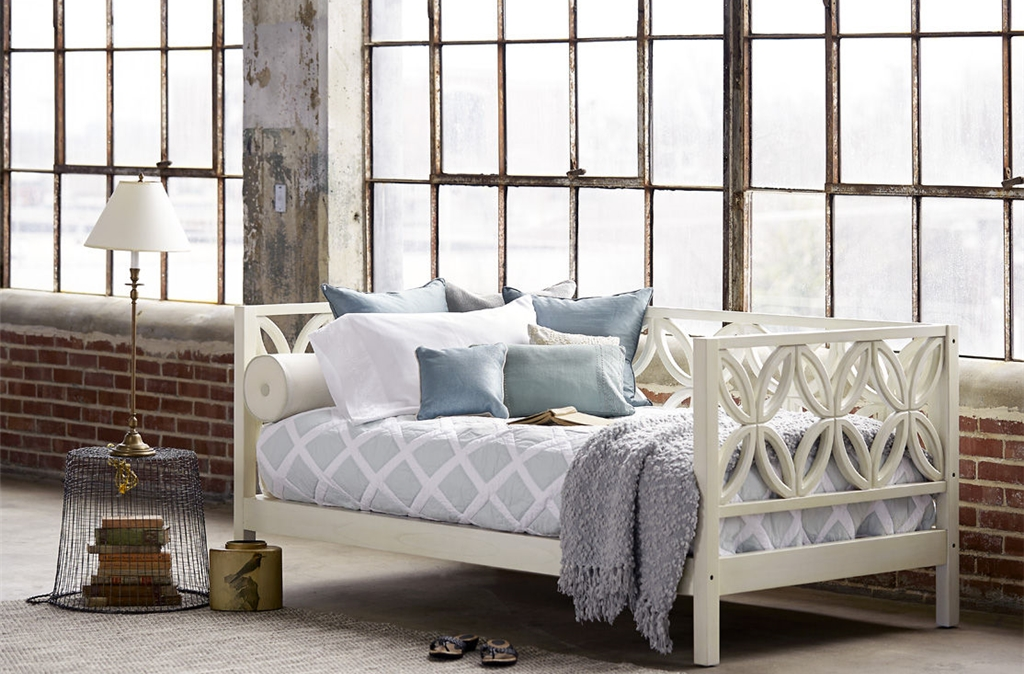 For those with more rustic tastes, Saartje Prum offers up this adorable wooden daybed complete with carved hearts and a pull-out trundle.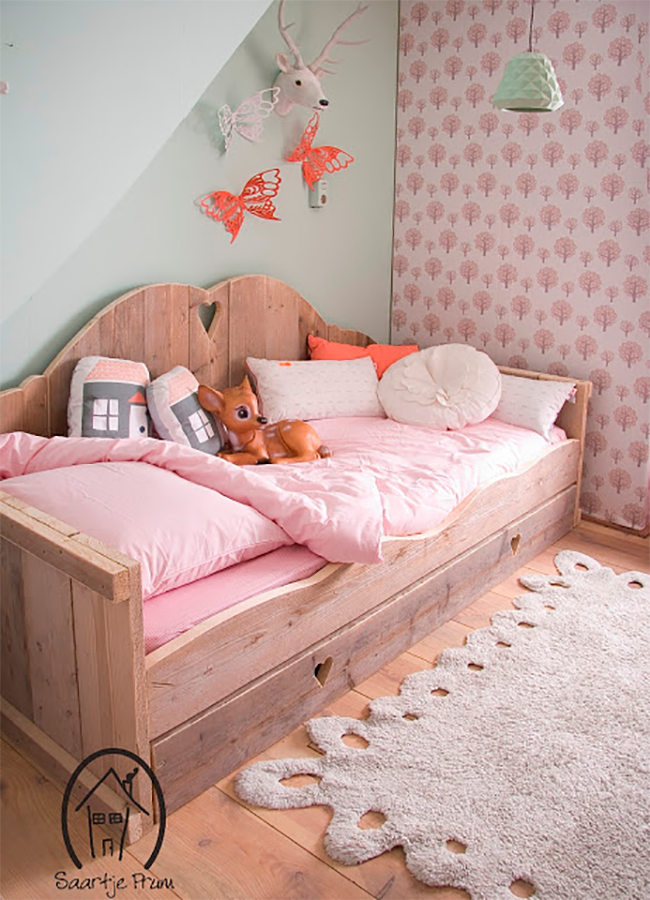 An Air of Luxury
On the other end of the spectrum, the Raven tufted daybed is a cushy alternative that delivers the luxurious feel of a plush king-size bed in a pint-size package. Handcrafted button tufting gives the piece an opulent look without taking up unnecessary space.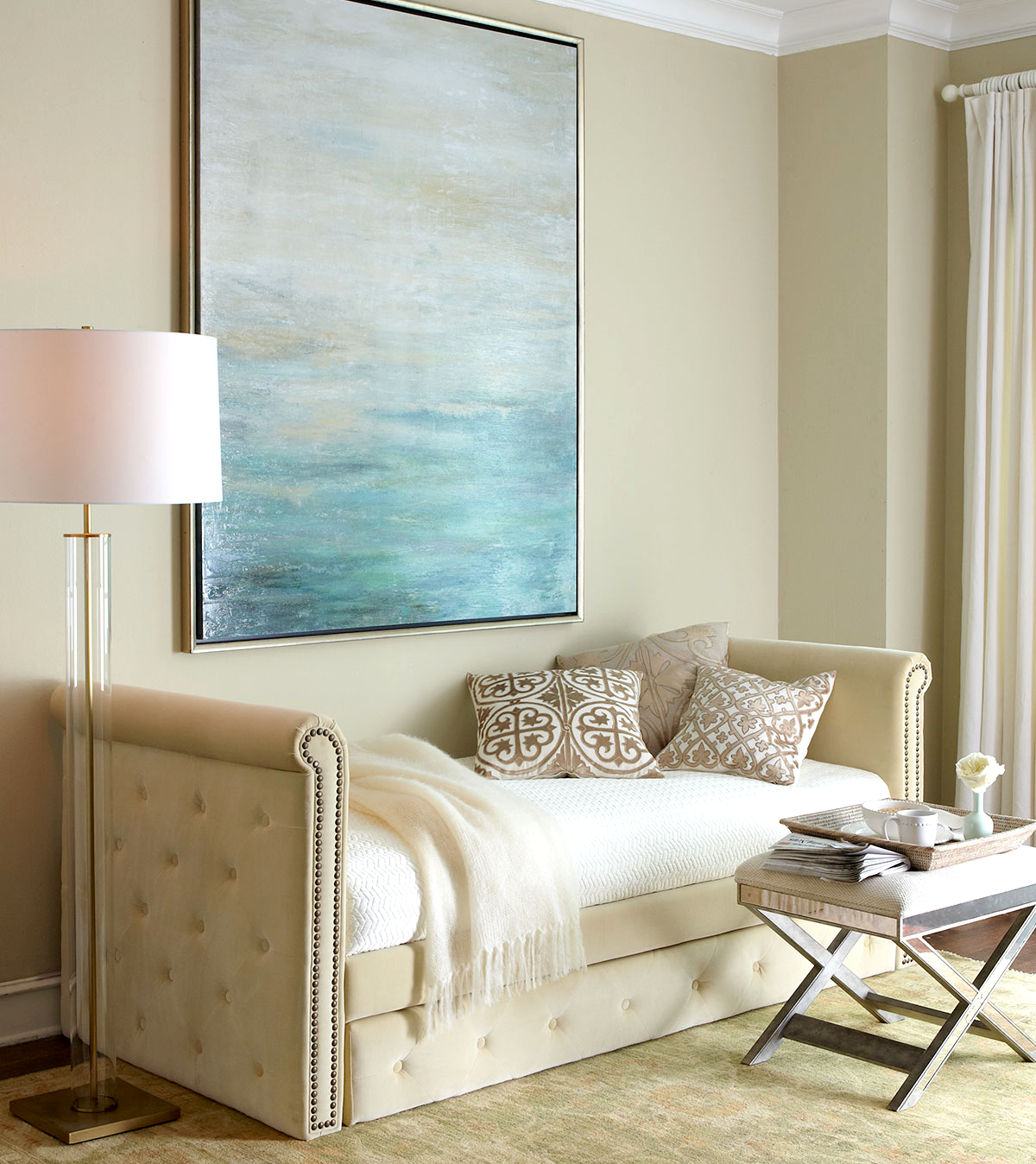 Hat tip to House of Turquoise for featuring this contemporary and sophisticated blend of colors and patterns. Spotted on a tour of a Utah home designed by Lindy Allen of Four Chairs Furniture, the charming space seems like a cozy place to curl up with a book during the day and a dreamy spot to lay your head at night.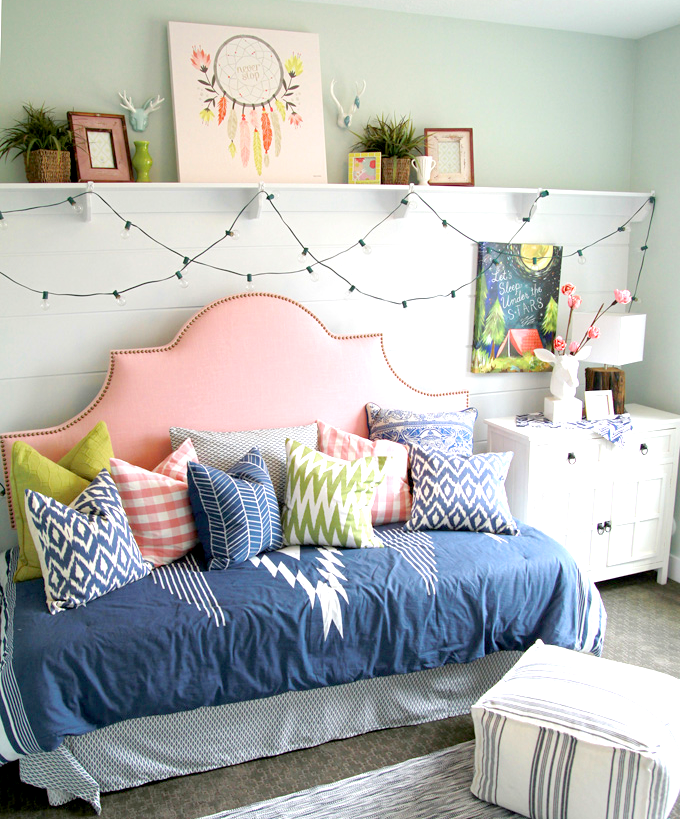 Which one of these daybeds are you dreaming of?