The idea of an aerial walkway that is flanked by gardens, meanders through treetops and offers a lovely private deck at the end of it all does sound like an absolute dream. But bringing this grand dream alive while shaping a stunning contemporary residence are the creative architects from McClean Design. The Beverly Hills Residence is an absolute masterpiece that seamlessly combines several outdoor spaces, decks and courtyards with the interior to blur the lines between both worlds. It is the landscape around the house that's the true 'shining star' here, as it leaves you spellbound with its gorgeous lighting, flowing elegance and sweeping grandeur.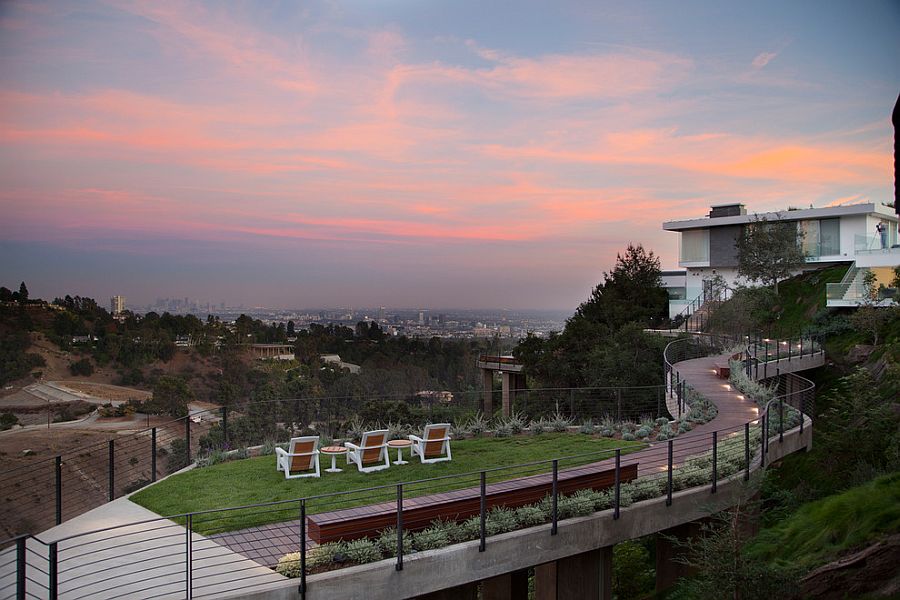 While the house was originally built in 2010, the homeowners wanted an additional garage along with a wellness spa and a private deck that allowed them to take advantage of the wonderful views. The architects decided to do away with the existing driveway and replaced it with brand new garages and a home spa while turning the space above these units into a sensational aerial walkway. This not only allowed the homeowners to enjoy the Los Angeles skyline at its brilliant best, but also gave them the perfect secluded getaway right at home!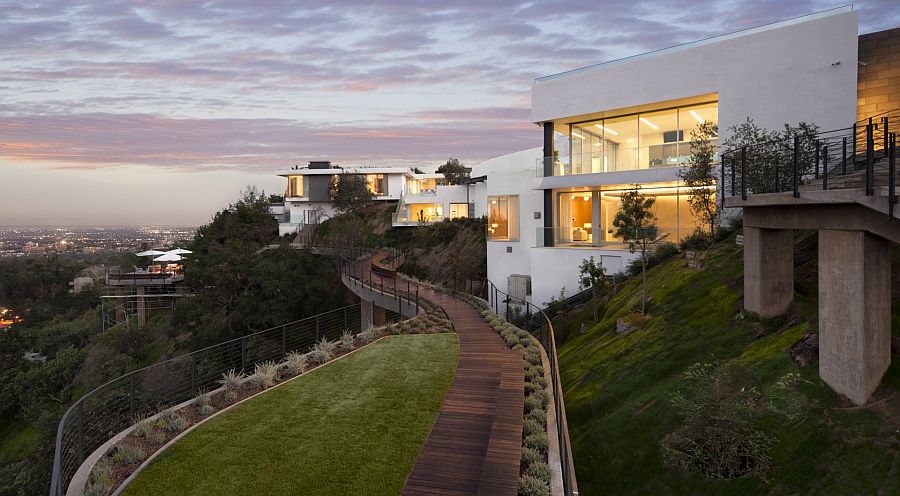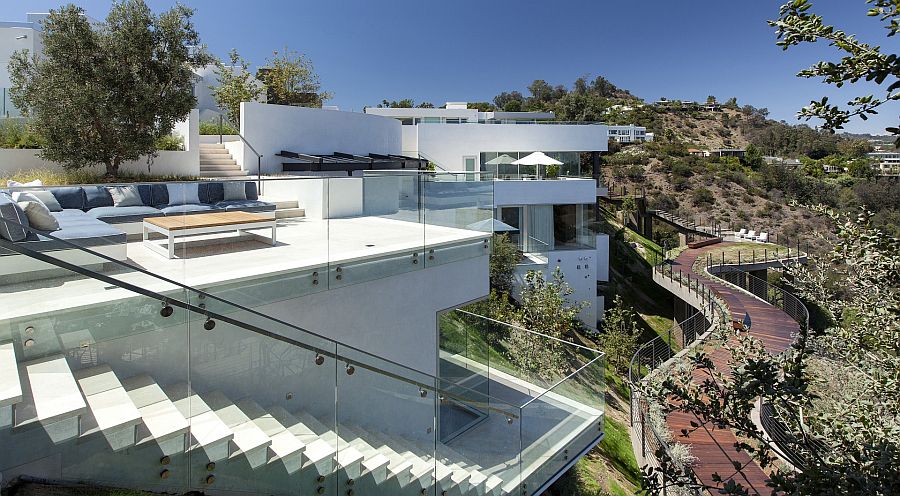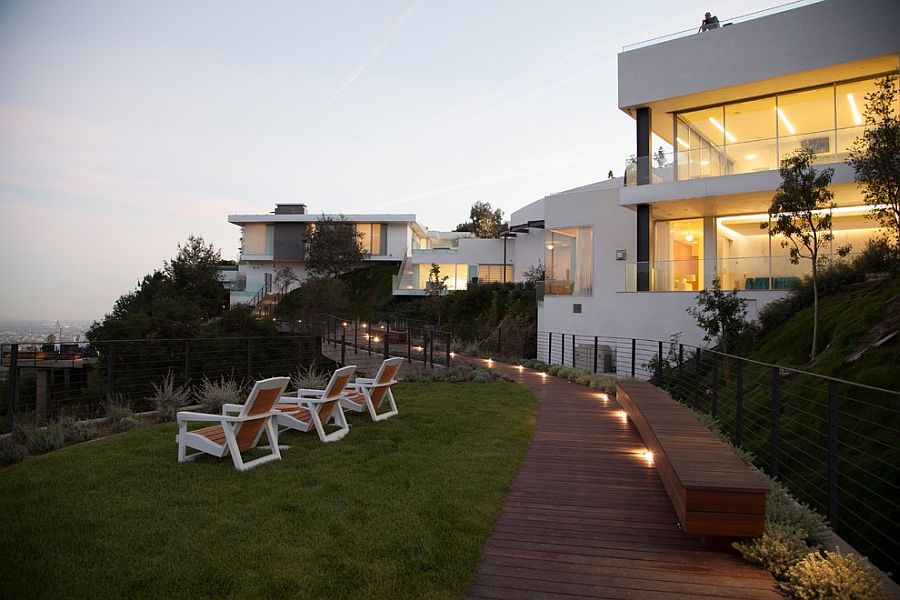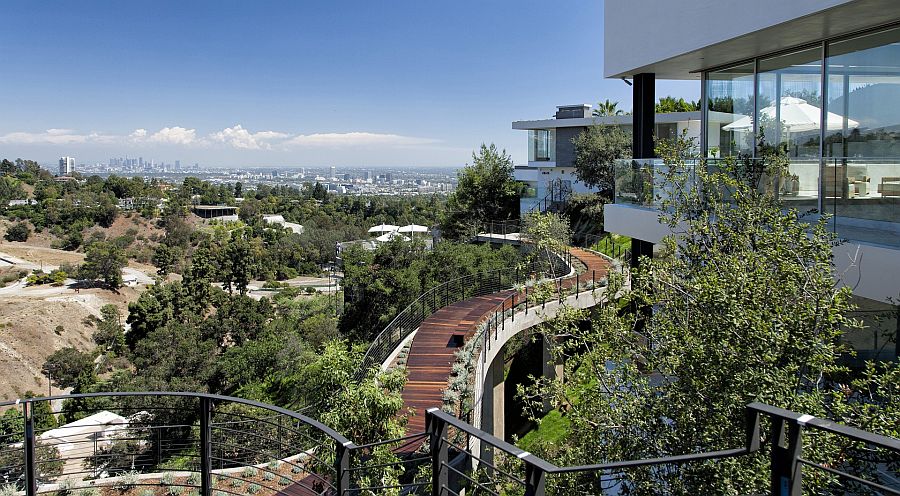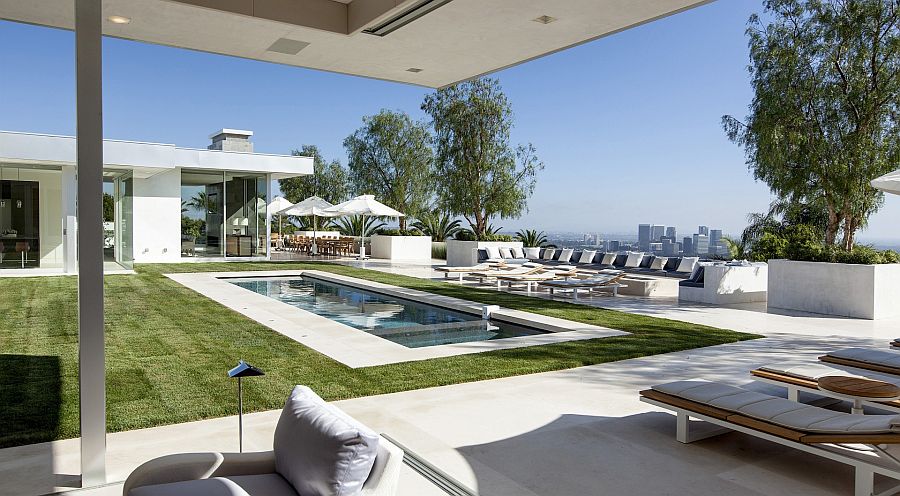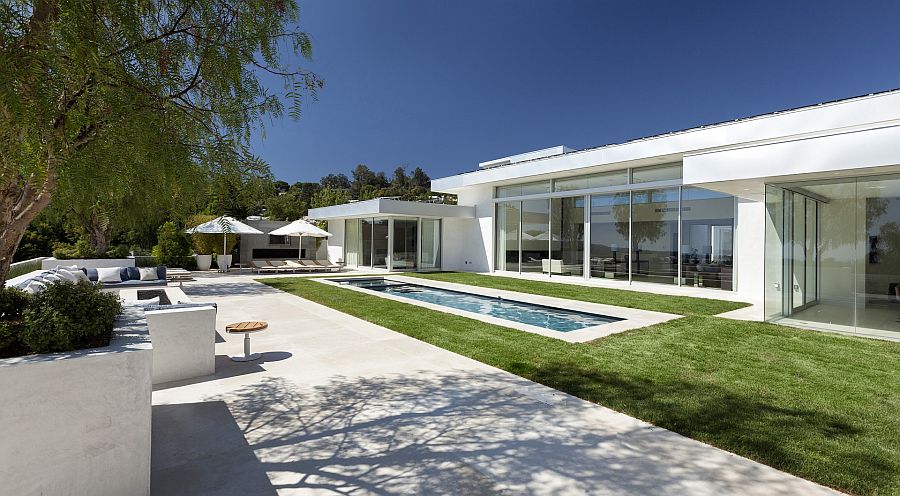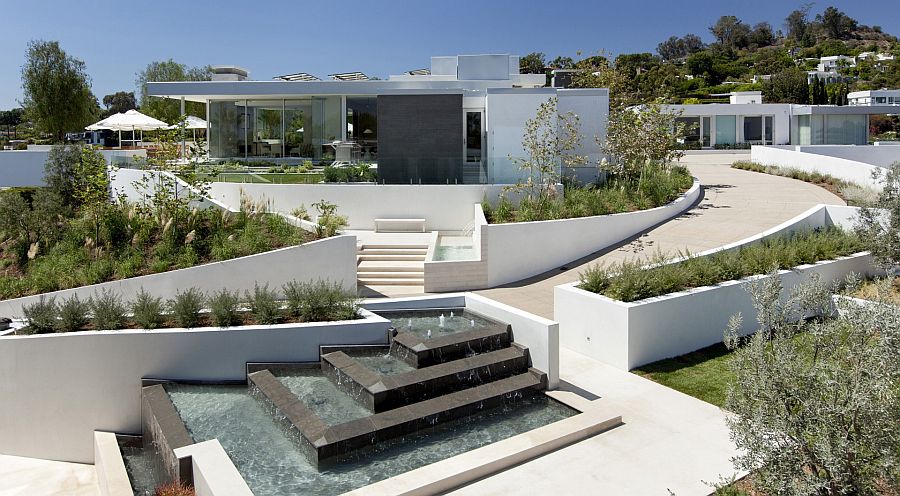 The unique contours of the grand residence and the steep landscape around it defined the shape and style of this beautiful walkway, and a simple deck at the end of it offers the ideal relaxation spot after a busy day. The interior of the house matches the opulence of the exterior with a neutral color scheme, lavish decor and cozy surfaces, even as fabulous lighting from RALD adds to the extravagance of the inimitable estate.