It is the age of sleek, versatile kitchens that blur the line between contemporary and minimalist, and adding to this sensational list is the latest smart kitchen from Cesar. Dubbed the 'New Arial', the dynamic kitchen brings forth a variety of trendy compositions that have been perfectly crafted to make your busy, urban life a lot easier. Functionality with minimalist flair and design freedom are the two key traits that shape each of these 11 compositions. With the New Aerial, Cesar tries to extend your living space into the kitchen while keeping things stylish, uncomplicated and refined.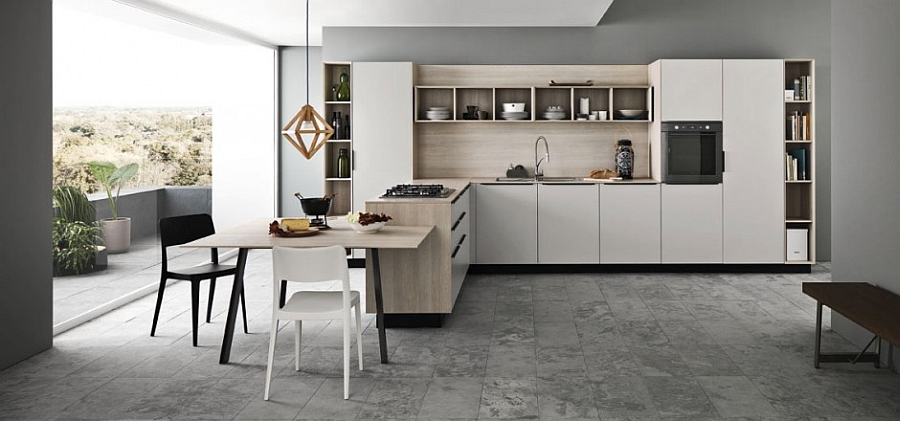 Each of these kitchens brings along with it the new 'ABS edging' technology, which seamlessly extends the original door finishes along the four sides, giving them a cool, homogenous look. Clean, straight lines, simple cubic forms and neutral colors dominate each of these kitchens, as the idea is to create a kitchen that is as close to a minimalist's nirvana as possible, without making it a mere showpiece. This fine balance between form, functionality and innovation ensures that you have a breathtaking kitchen that will lure in even those with absolutely no culinary skills whatsoever!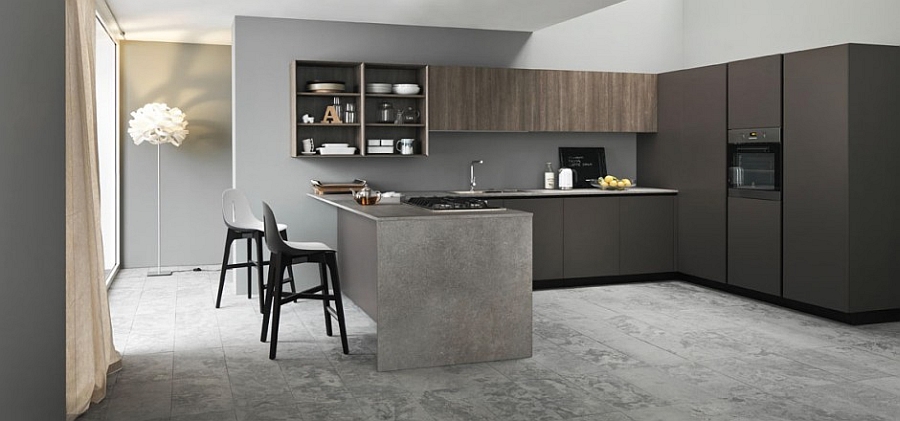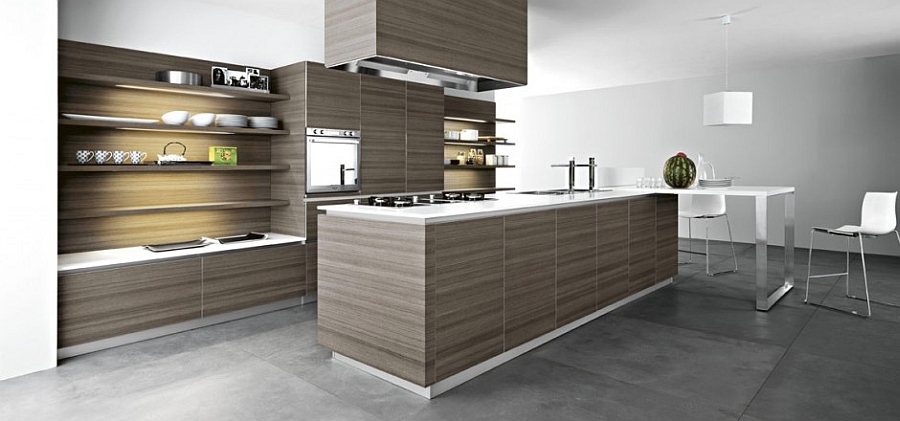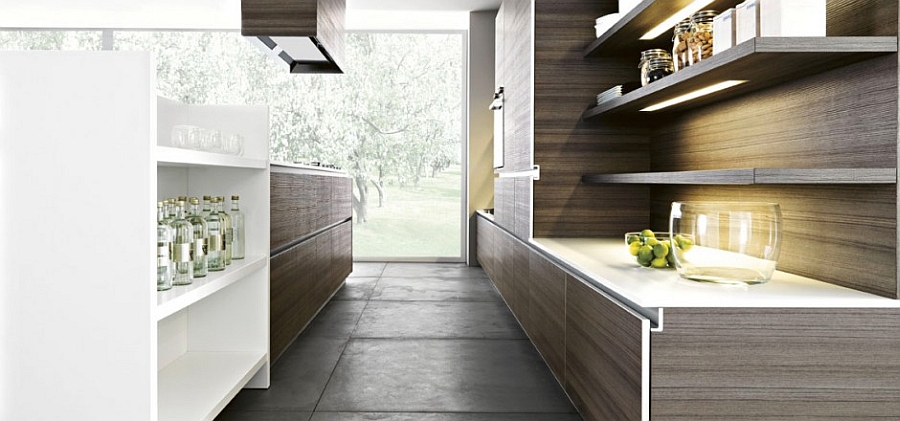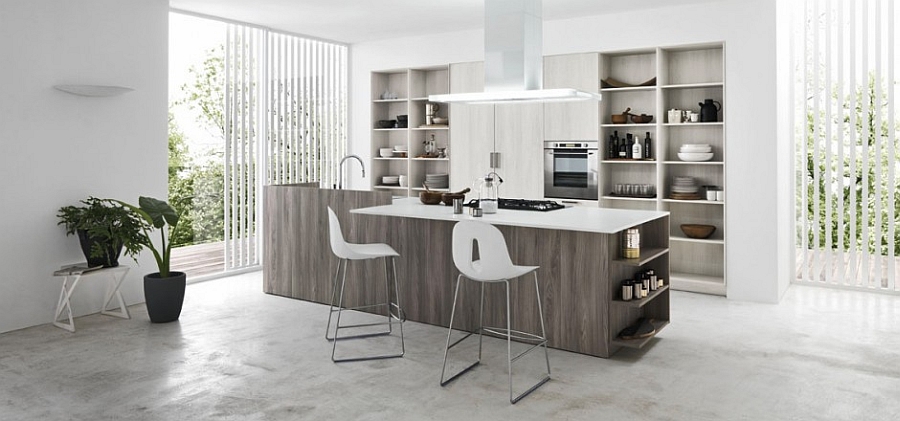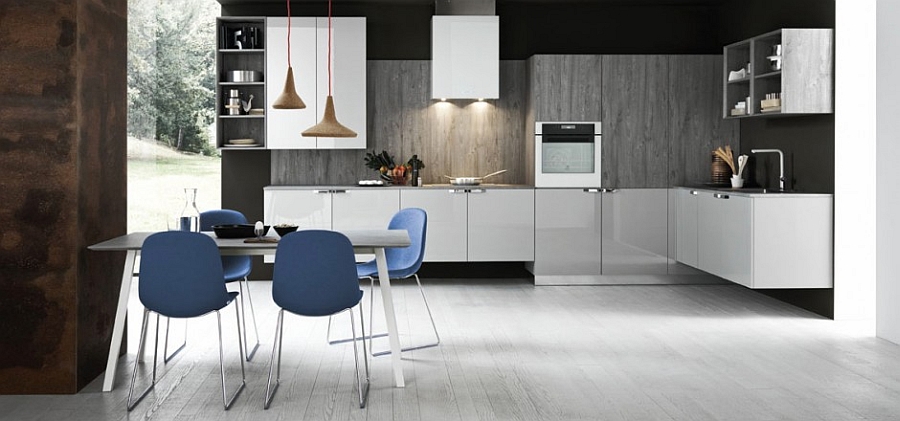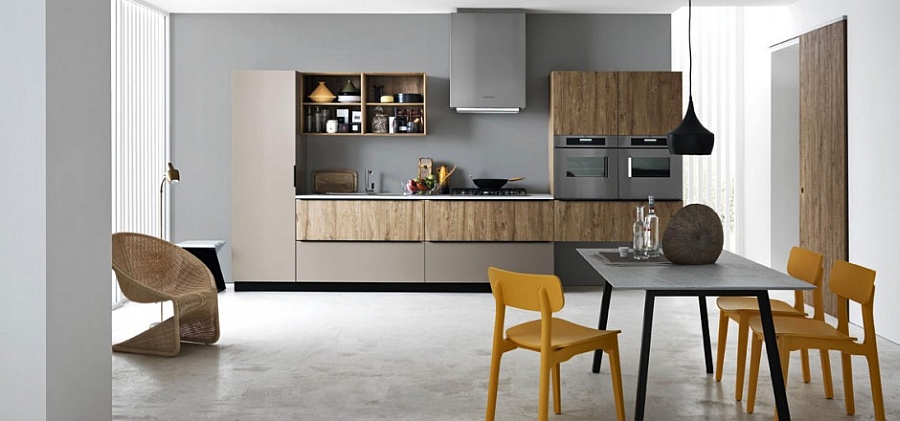 While color is a rarity in each of these kitchens, the variety of finishes (ranging from Silk-effect ash melamine and Chestnut Sherwood oak melamine to eco-gloss in black and white and Melamine Lava Teak) ensures that there is plenty of visual and textural contrast. With ergonomic kitchen islands, extendable dining tables and beautiful open shelves that also serve as captivating displays, there is plenty of room to give a warm, personal touch to any composition of your choice.