We often turn towards color to revamp our home and give the interior a fresh, new look with changing seasons and trends. But how would you decorate a home that is devoid of any bold color and draped in black, white and shades of gray? Pulling off a beautiful monochromatic look with black and white as the main protagonists is a task not for those with limited imagination! Located in Sosnowiec, Poland, the M68 Apartment designed by Widawscy Studio Architektury is a lesson on how to pull off such a daring look, as it turns to texture and geometric pattern to make up for the obvious lack of brilliant hues.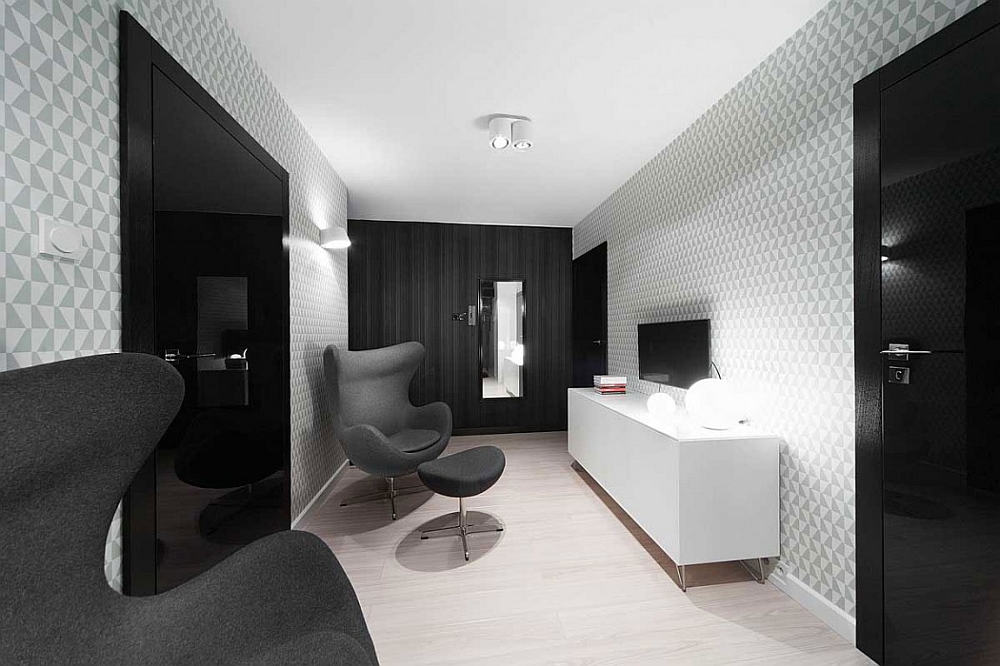 Spread across 120 square meters, the apartment consists of three narrow levels, and the limited space on each floor defines and shapes the overall look of the home. The first level houses an open plan living area that leads to the kitchen, dining room and bedrooms on the other two floors. Smart, space-saving solutions were used in each level to ensure that every inch of space was put to use while giving the home an airy, contemporary ambiance. Features such as bookshelves that double as dividers in the room, shelves and wardrobes that utilize the room under the staircase and sleek decor help in maximizing the available square footage.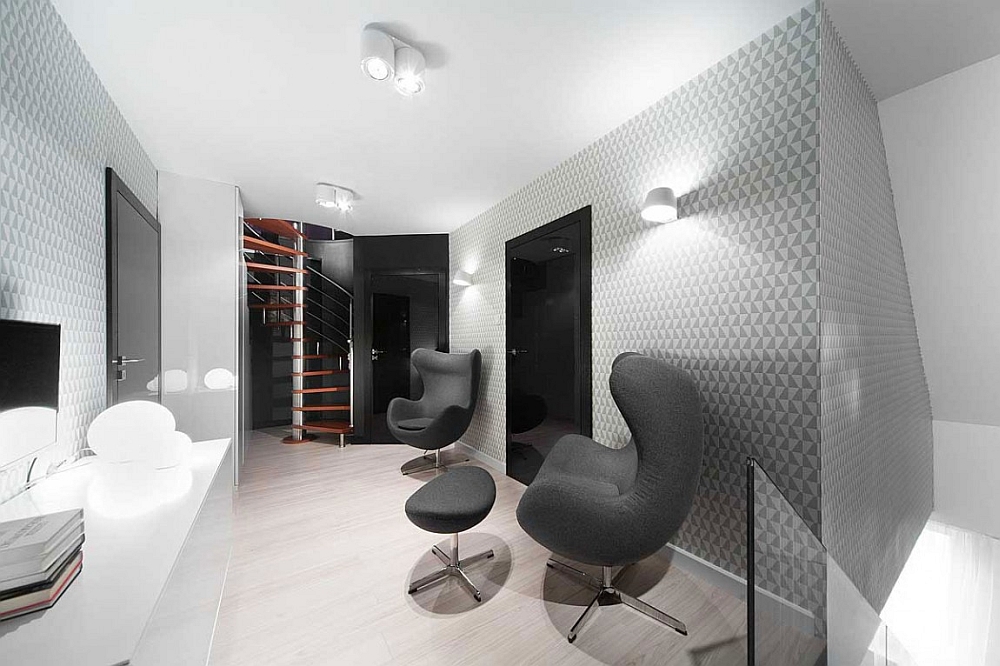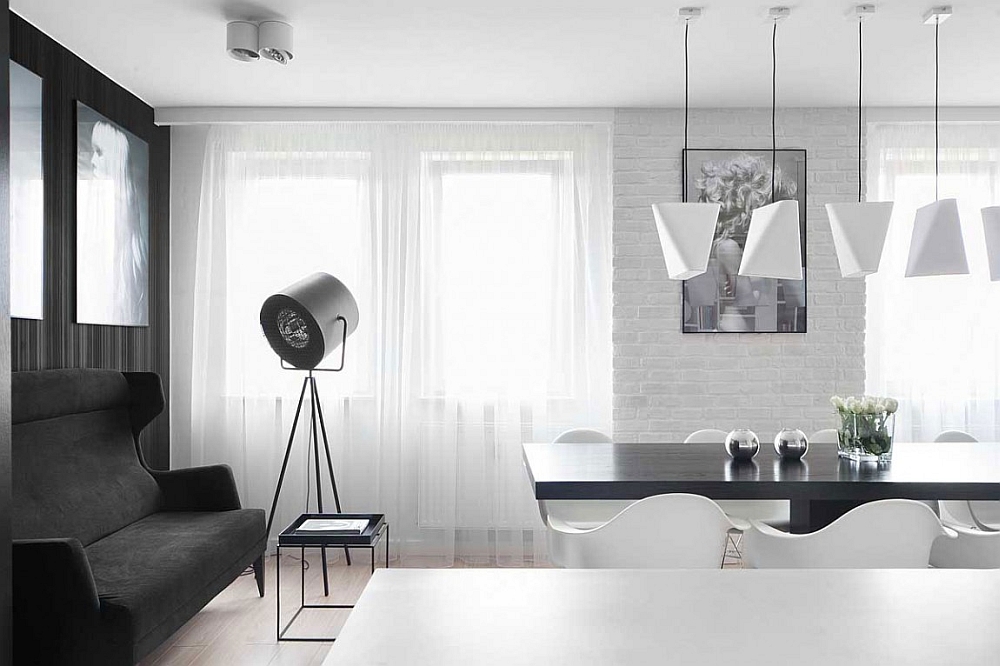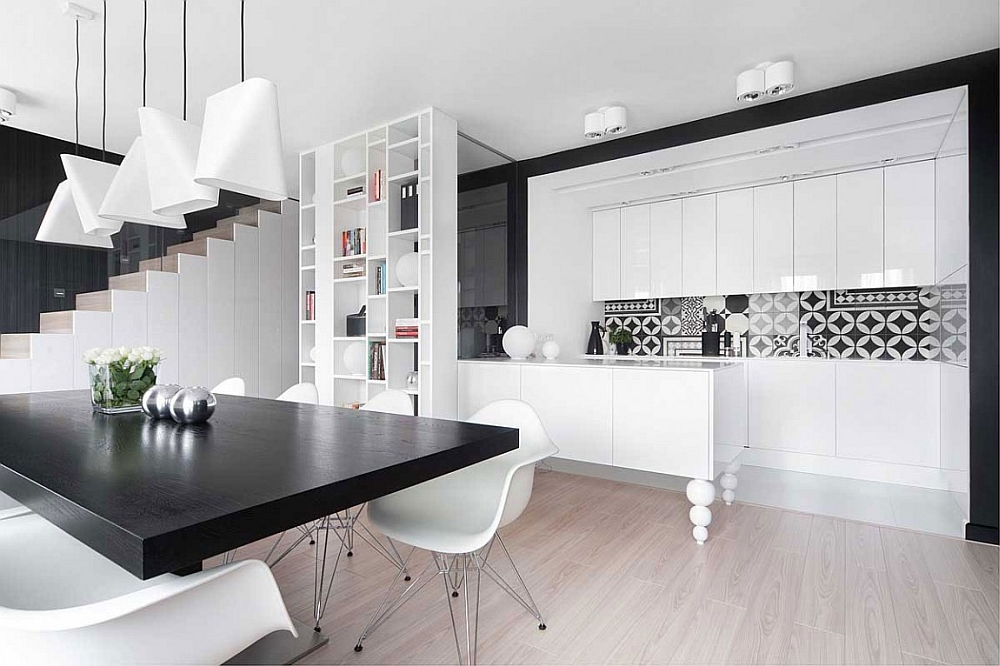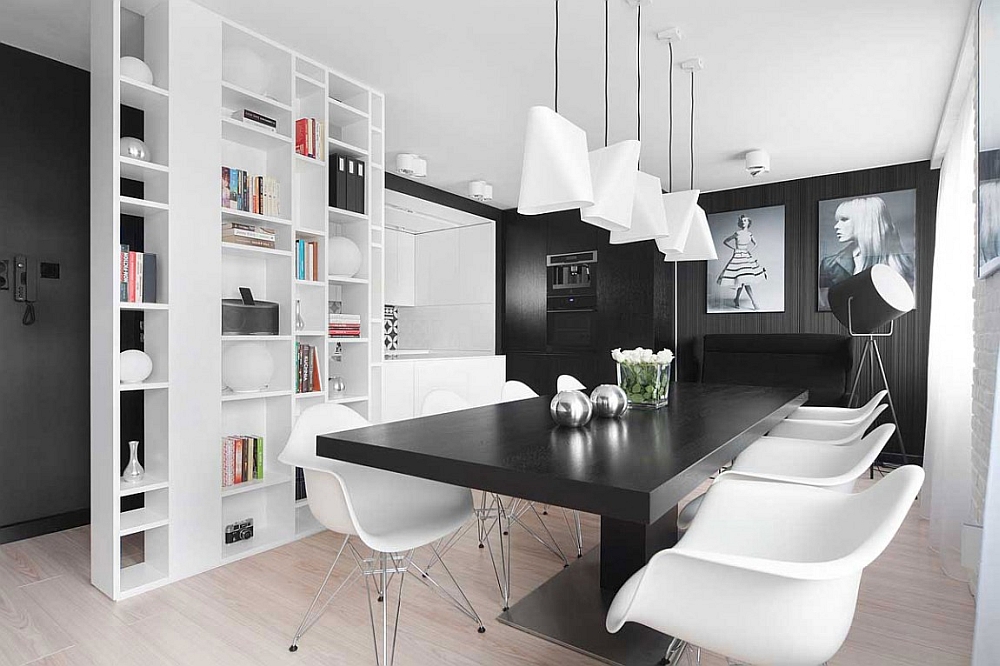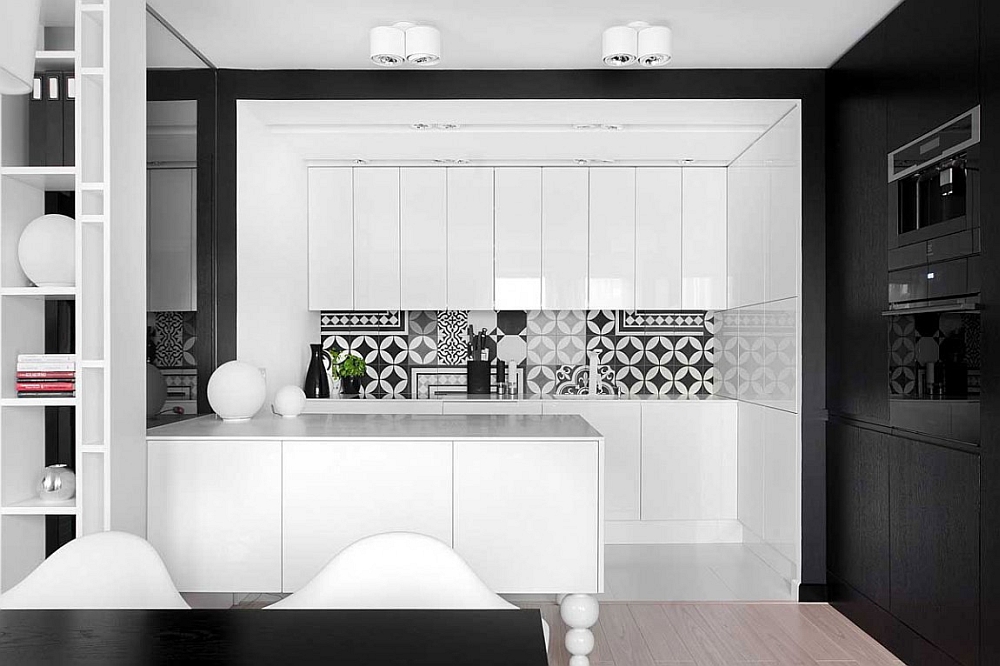 Furniture inside the apartment complements the monochromatic color palette used for the walls, and 3D geometric wall and floor tiles, along with brick walls, raw concrete and framed photographs usher in the necessary contrast. The architects also used wallpaper extensively to give each room a distinct and dashing backdrop. Elegant, minimal and exceptional to the core!