If you live in one of those regions of the world where winters are both long and extra chilly, you are constantly looking for ways to escape the blues. A gorgeous contemporary home located in sunny Laguna Beach, California and overlooking the Pacific Ocean must seem like an absolute haven right now, and this is precisely what the luxurious McElroy Residence promises. Spread across a generous 7,800 square feet, this grand private residence was designed by Ehrlich Architects, keeping in mind the 'eleven-foot height limit' imposed by the local laws. The architects compensated for the lack of height by shaping horizontally expansive spaces that completely open up to the outdoors.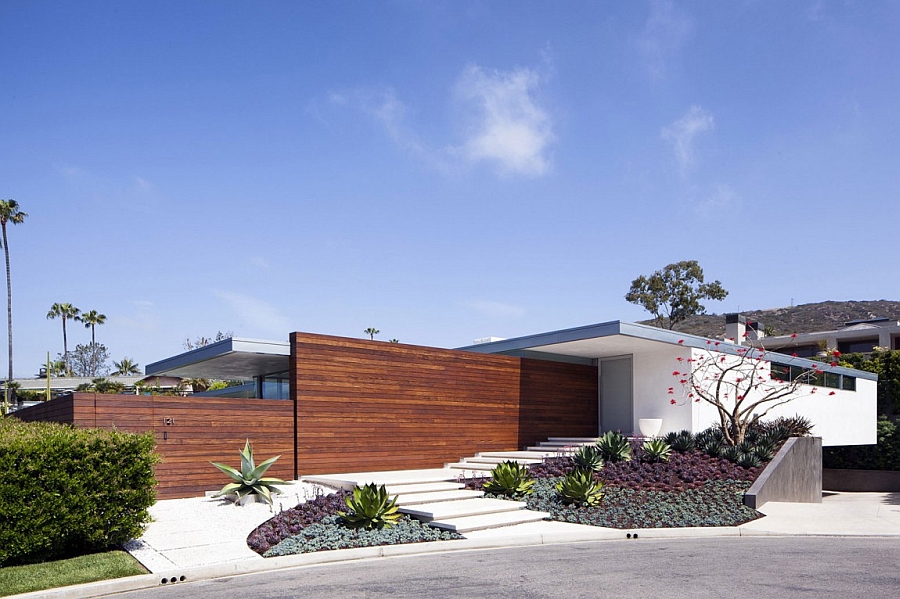 The clever composition of the house ensures that almost every room has a seamless connectivity with the rear courtyard and the generous pool area. The open plan living area along with the kitchen and the dining room almost seem like a transitional zone between the outdoor living zones, as sliding glass doors blur the lines between these areas. Each space flows into the next, creating a sense of unabated airiness and a cheerful ambiance.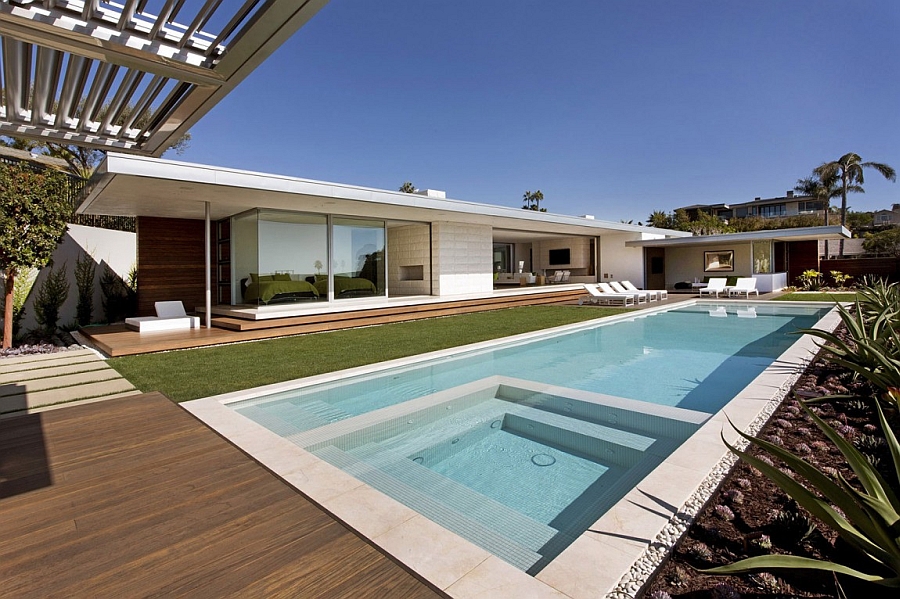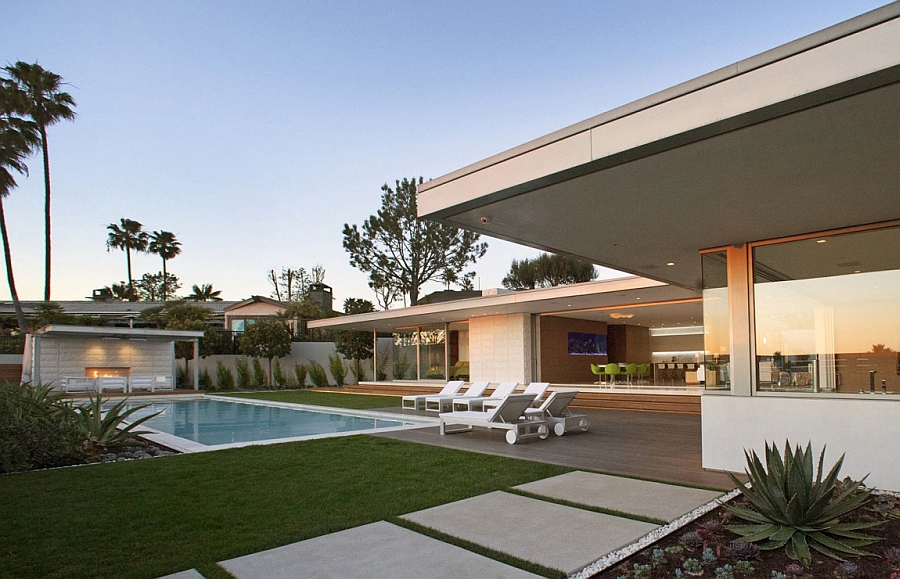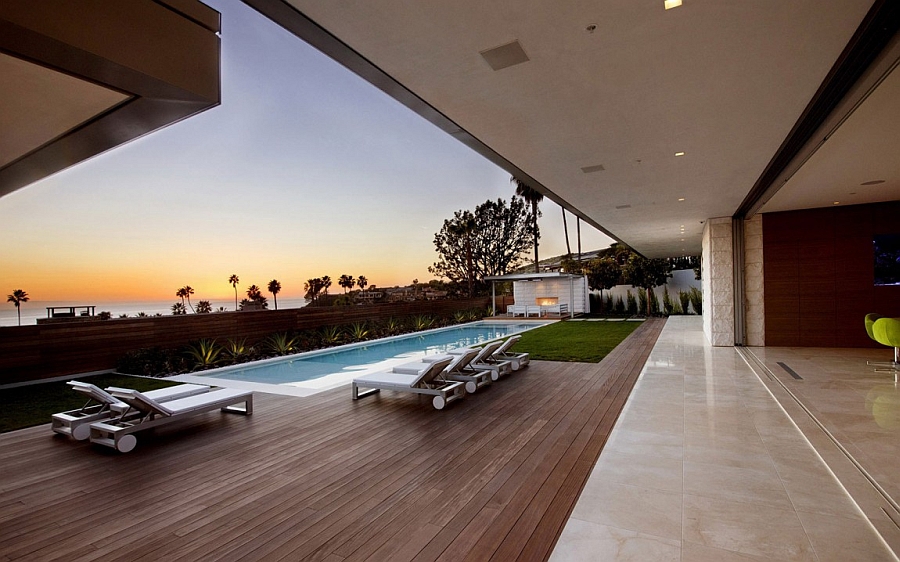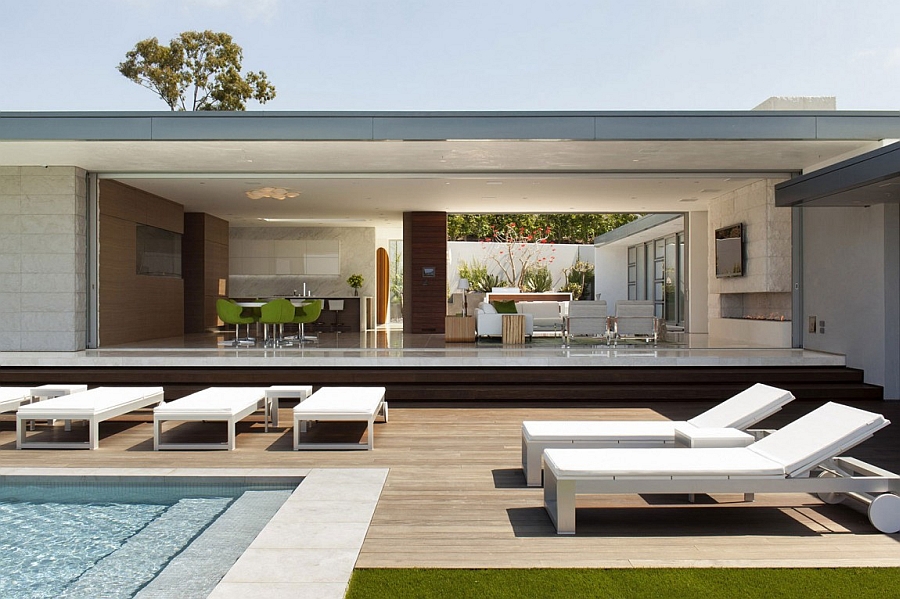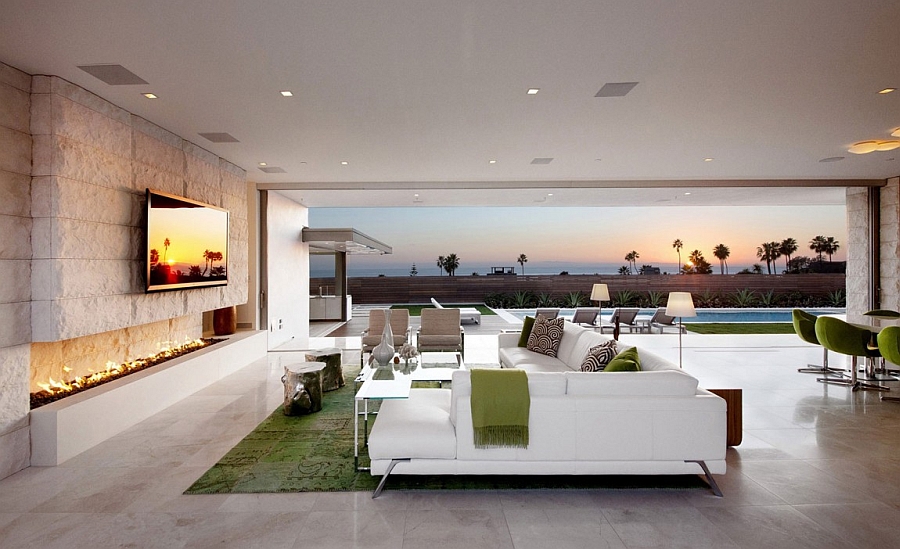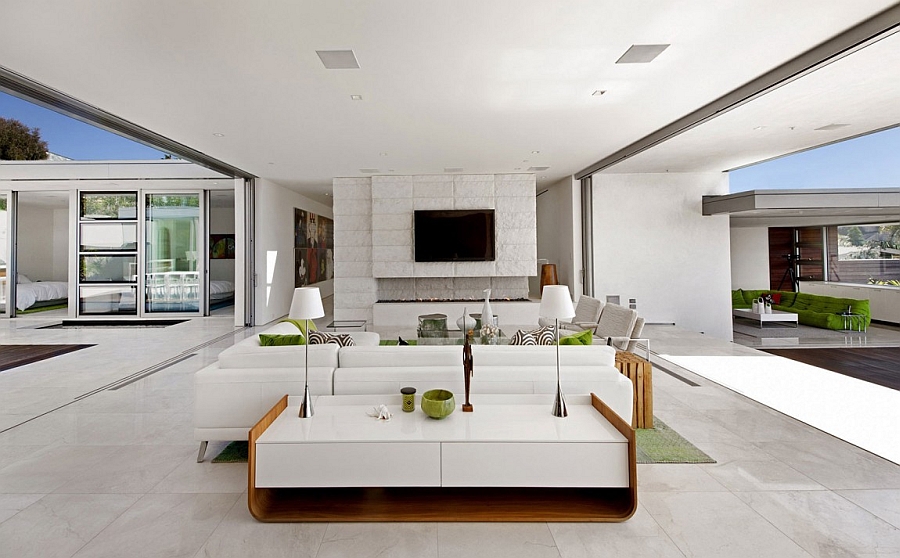 The color palette of the interior largely relies on white, with pops of bright color in each room bringing a hint of playfulness. The guest bedroom and the children's rooms open up towards the protected patio, while the master bedroom enjoys a scenic view of the distant Pacific along with that of the pool area. A private meditative garden connected to the master bath along with a home gym, garage and service areas located in the basement complete the charming California home.