Contemporary architecture and design is all about clean, straight lines and polished surfaces, and is often dominated by concrete and glass. Moving away from this beaten path and bringing home a wide array of tantalizing textures, House 01 designed by Daffonchio & Associates Architects in Johannesburg charms you with its unique and adaptable take on modern design. The house is filled with a wide range of raw, natural materials that give it a look of exclusivity while keeping its relaxed, elegant vibe intact. Adding to this look is the extensive use of timber shutters that give the homeowners an ability to switch between privacy and unabated views with ease.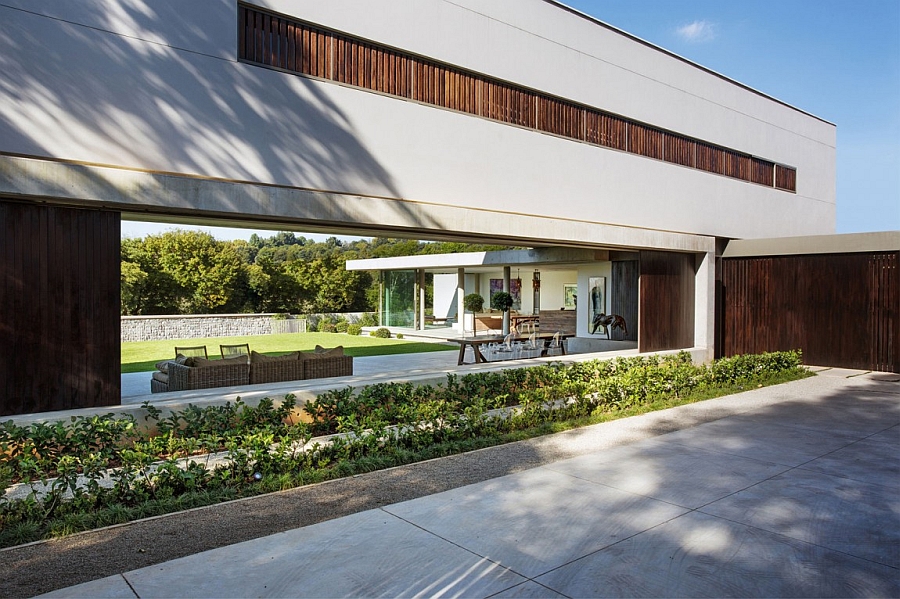 Located in Hyde Park, a posh neighborhood of the bustling city, the home reflects the way the architects moved away from the temptation of going for a sleek, urbane look and instead opted for a serene retreat feel. Large sliding glass doors, windows and the folding timber shutters give the home a dynamic, ever-changing look while creating a seamless interface between the interior and the outdoors. These doors and shutters also assist in the passive heating and cooling of the house across different seasons and improve its energy-efficiency. The lower level of the house contains the living spaces, kitchen, dining area, pantry and laundry, along with an additional bedroom.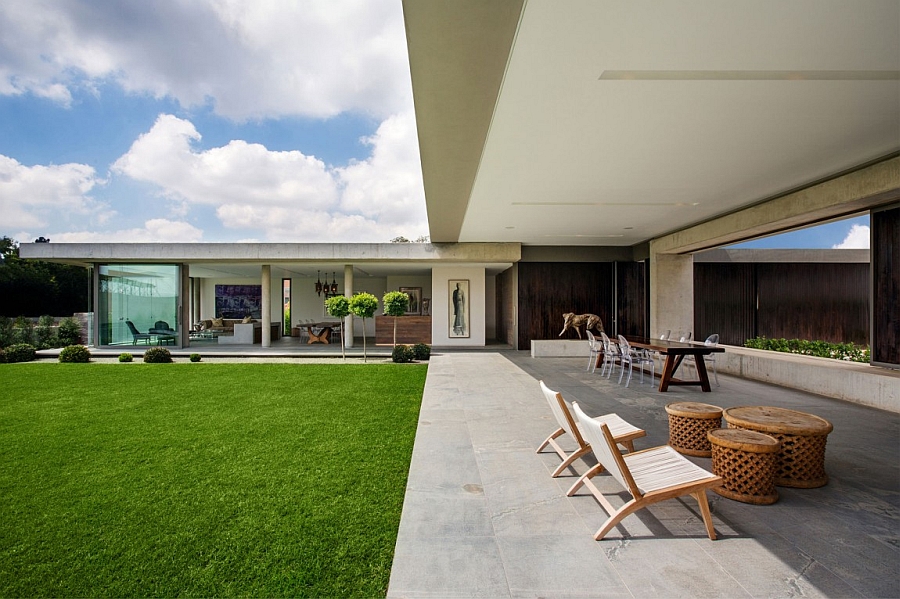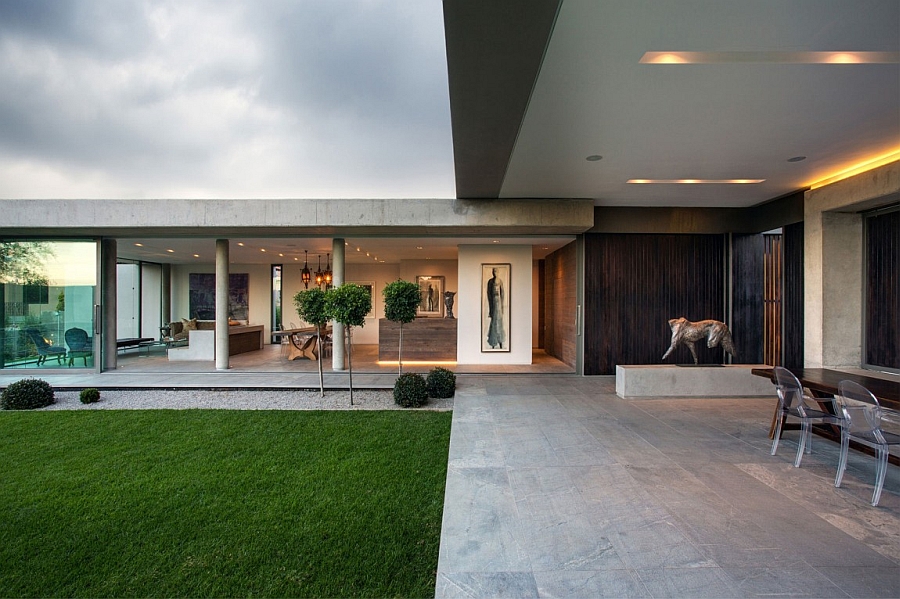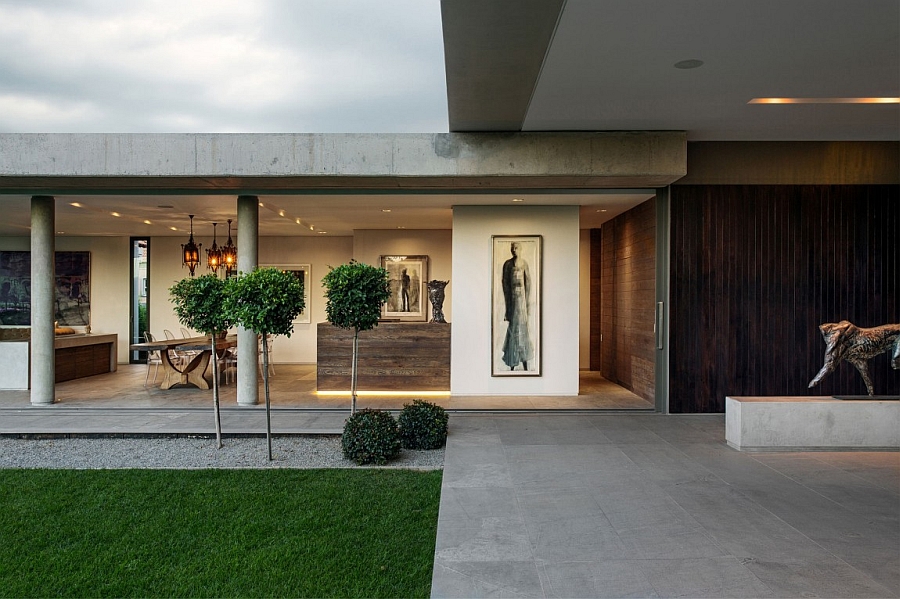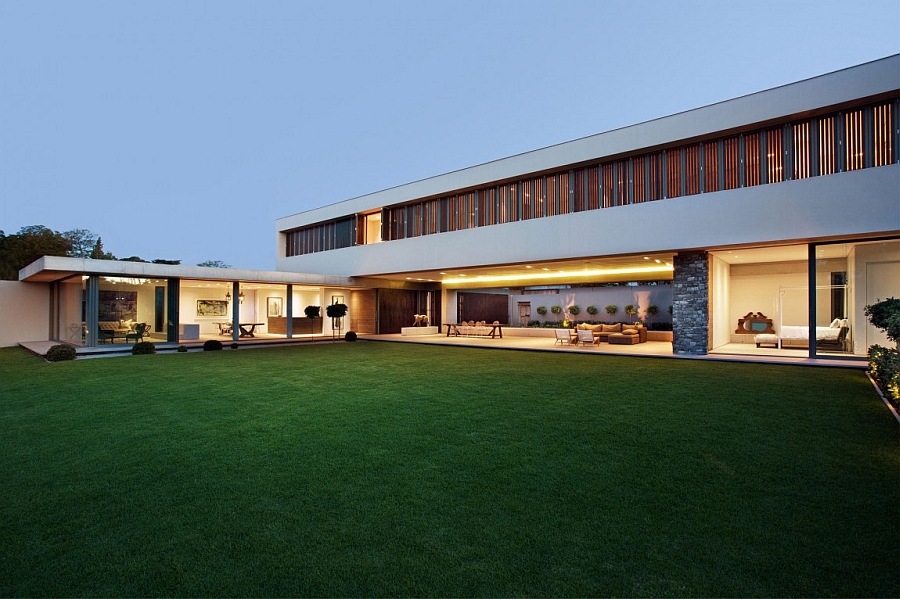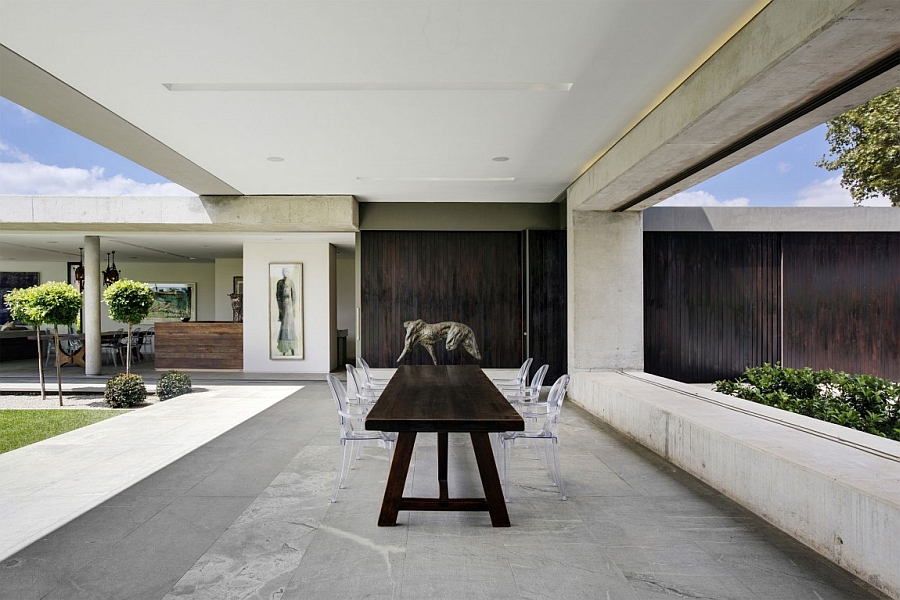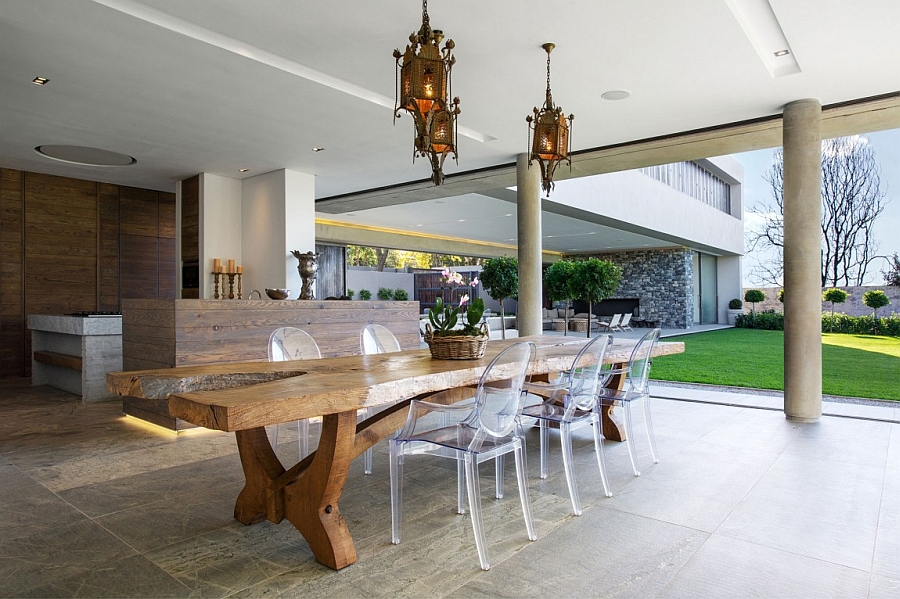 The top floor houses the master suite and two other bedrooms and bathrooms, which offer wonderful views of the garden and the pool. With beautiful outdoor living and dining areas, a lovely landscape around the house and a solar water heating system that cuts down on power consumption, the home brings together natural goodness and a peaceful ambiance!