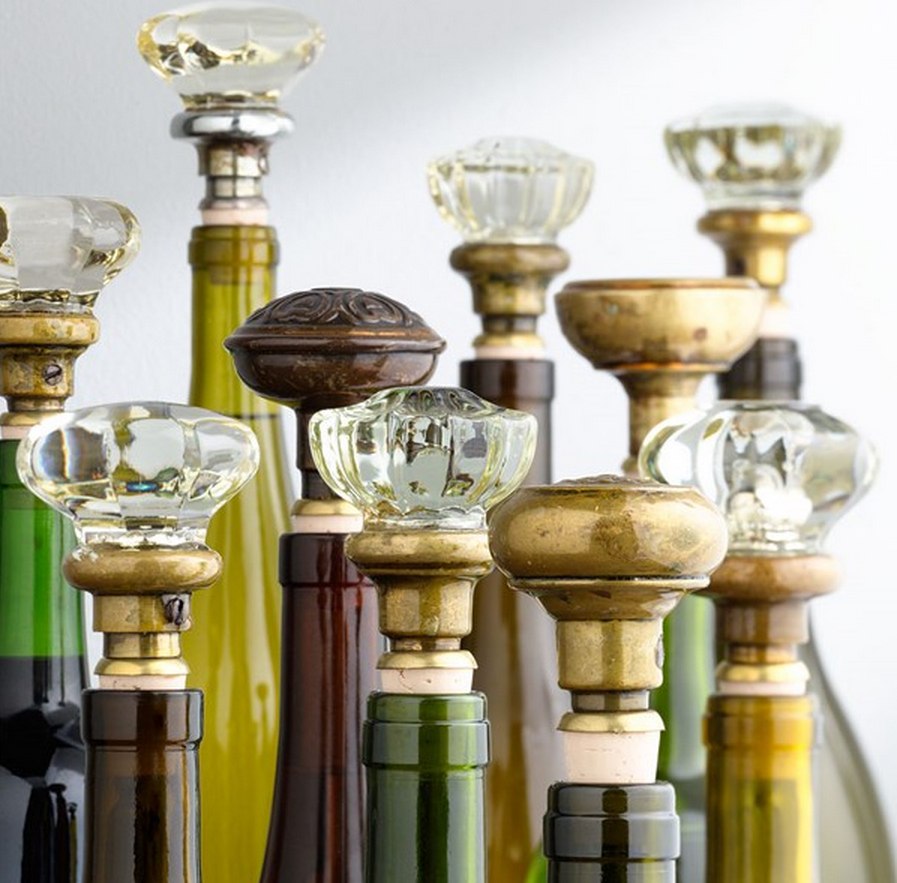 Have you ever been in a home with beautiful crystal or glass door knobs? Don't they make entering a room so much more fun? Decorative knobs are a way to add a touch of whimsy to your doors, but don't be afraid to incorporate them in other more unexpected ways as well. From using them to stop wine to repurposing them to hold your jewelry, read on for eight creative ideas to dress up your space with glass door knobs.
Add a hint of sparkle to otherwise mundane storage jars by following this tutorial over at Rachel's Nest. This would be a great way to display mismatched glass drawer pulls found at a neighborhood garage sale.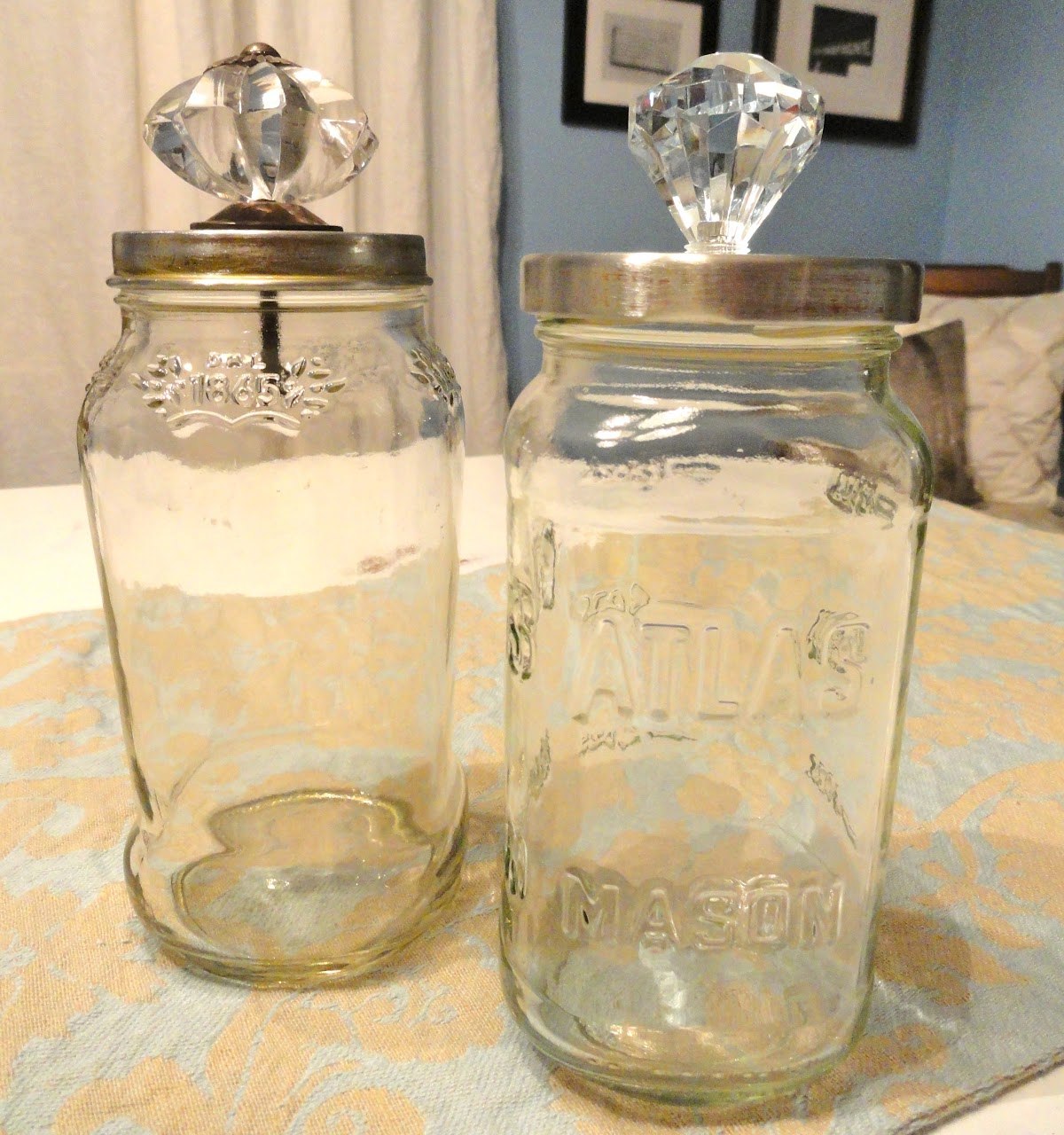 Since many prismatic door knobs have flat fronts, they're perfect for repurposing as pretty photo holders. See how Petite Michelle Louise made hers using some wire, some vintage charms and other accoutrements.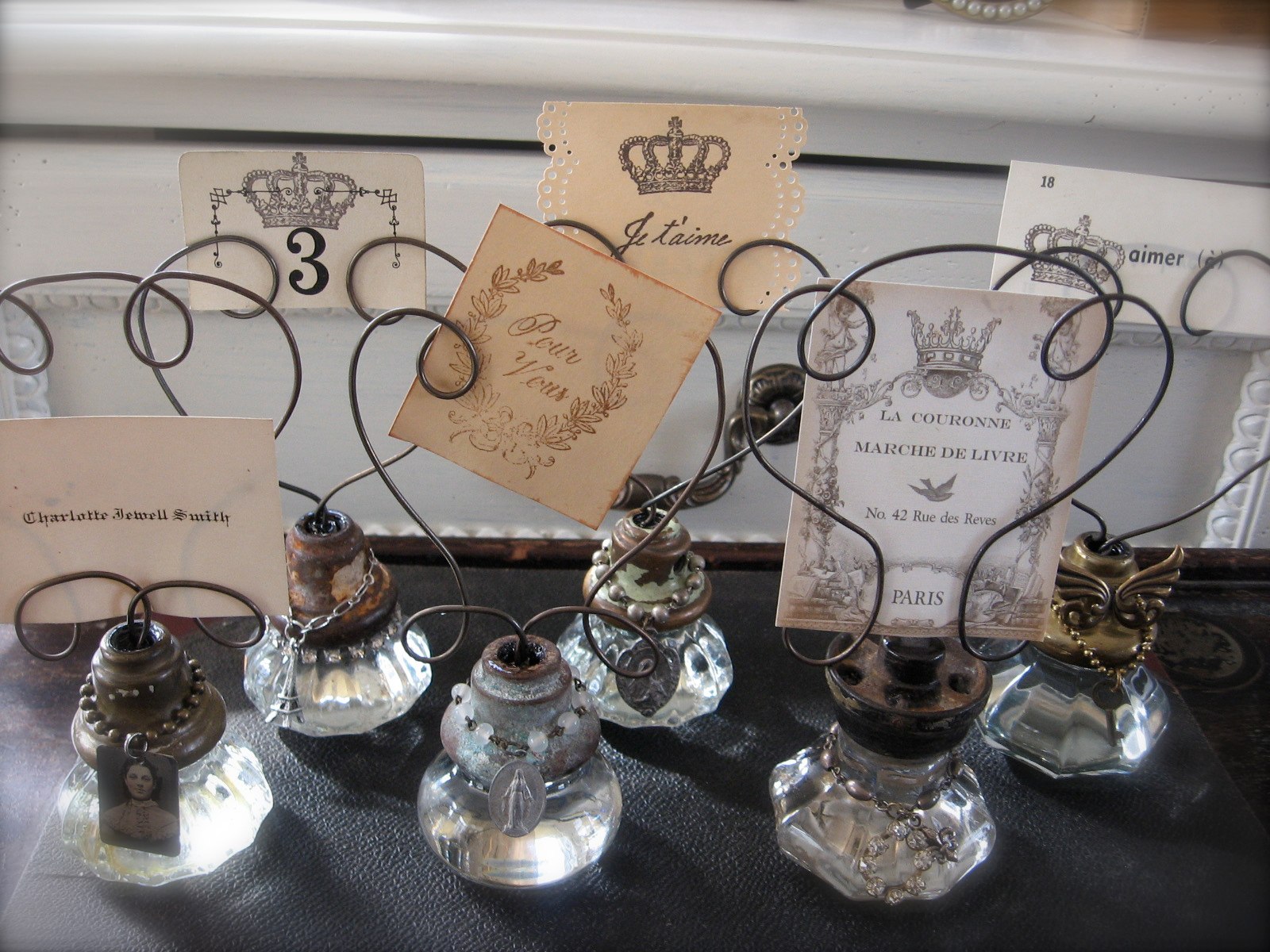 These cleverly named Knobstoppers are wine stoppers made out of vintage glass doorknobs!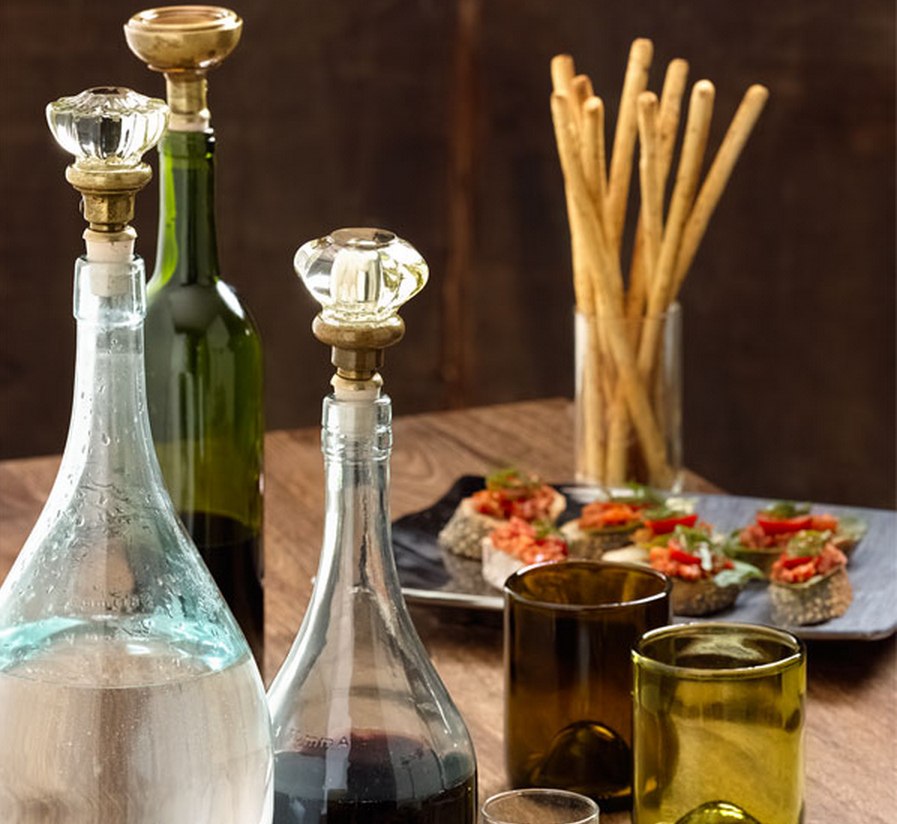 Skip the curtain ties and keep your drapes tucked behind these charming glass doorknob tiebacks from Urban Outfitters. The watery green color is accented by an antique brass finish.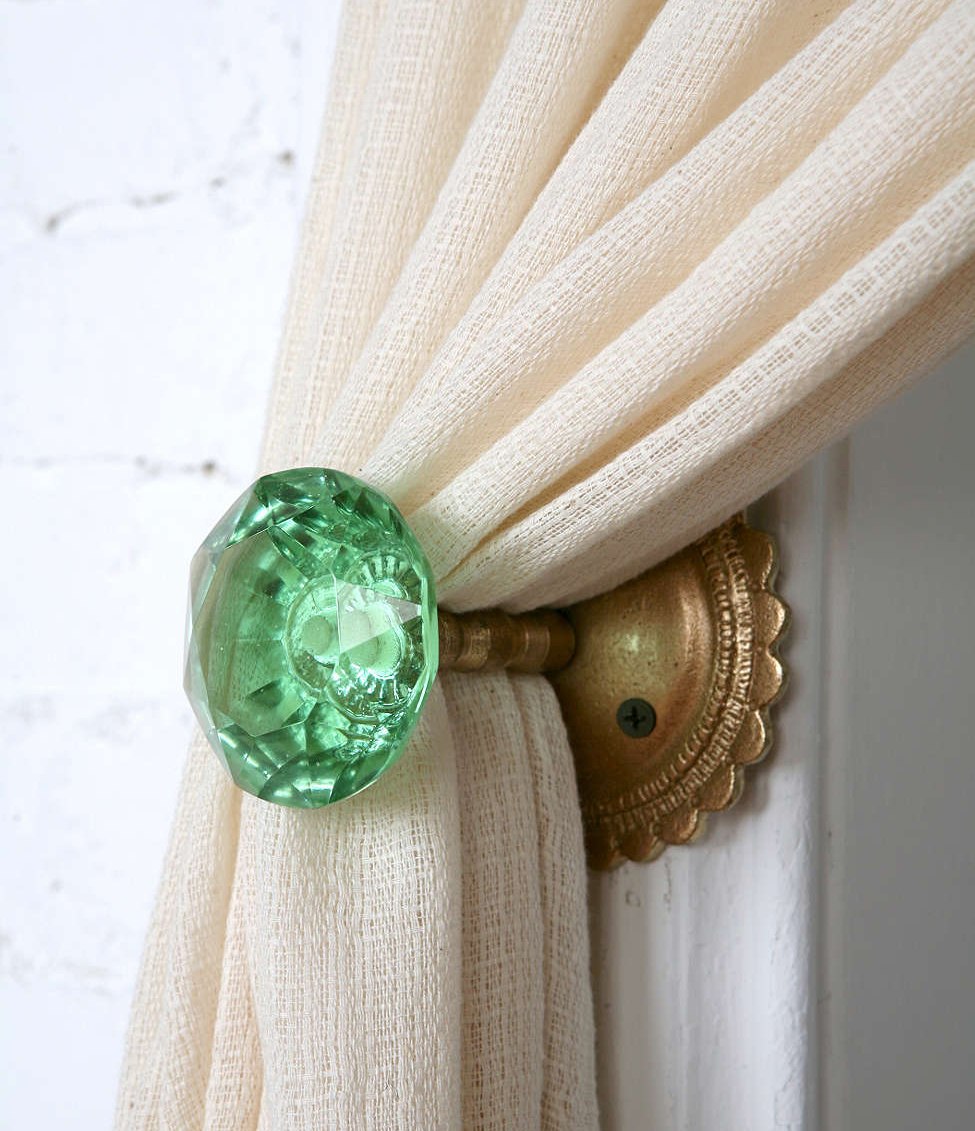 Have a bunch of flea market doorknobs that you're not sure what to do with? Pair them with a piece of salvaged wood and turn them into a DIY coatrack like this one by LynxCreekDesigns.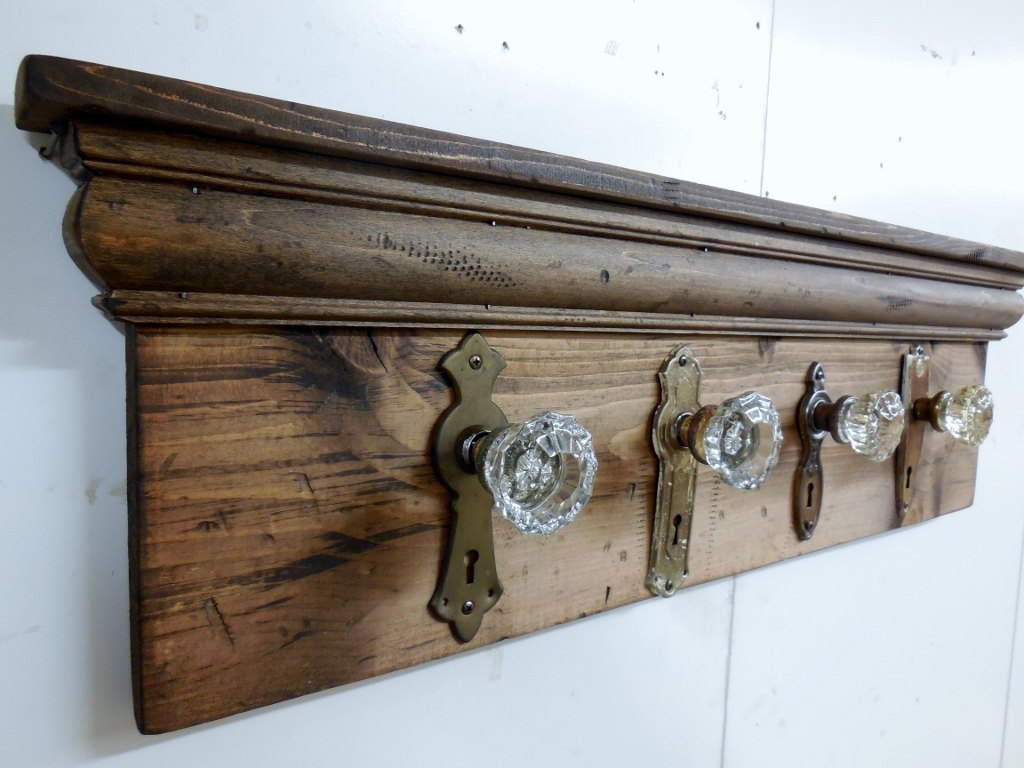 Take a tip from the Wedding Chicks and turn a crystal door knob into a sparkling vase following their easy DIY tutorial.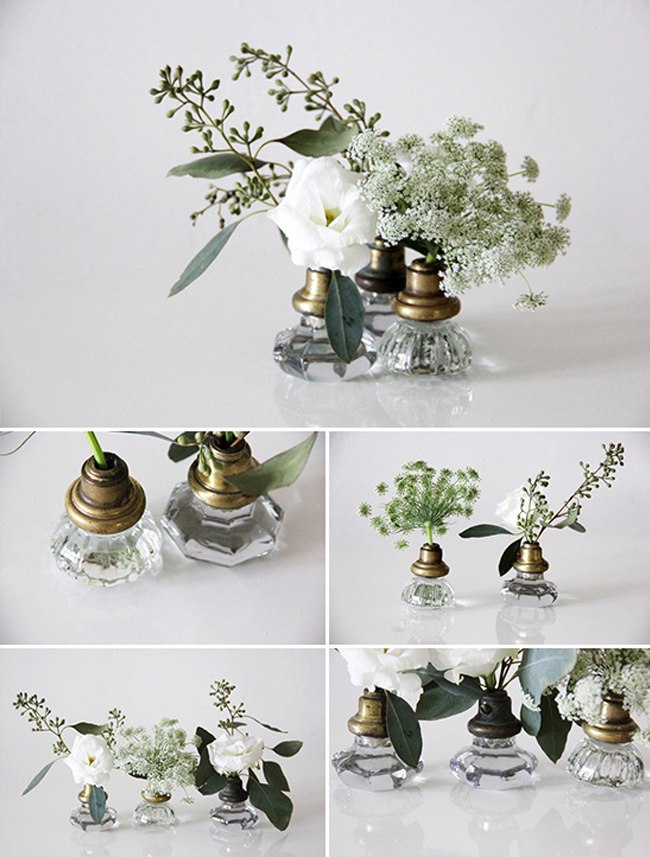 Think outside of the door and mount beautiful knobs right on your walls. Use your newfound "hooks" to hang coats, hats or even photos.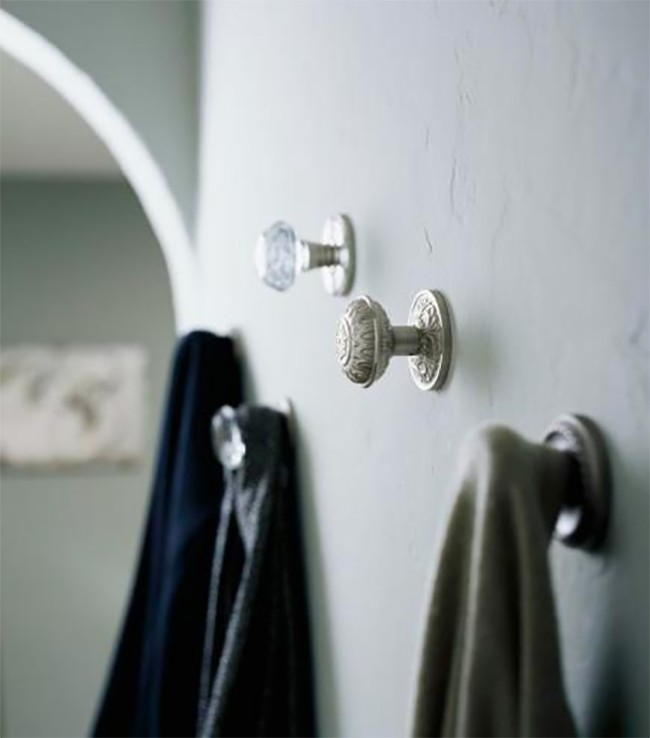 Tired of digging through your jewelry box to untangle your necklaces? Make a handy bauble holder like this one from Painted Cottages and keep your accessories neat and tidy.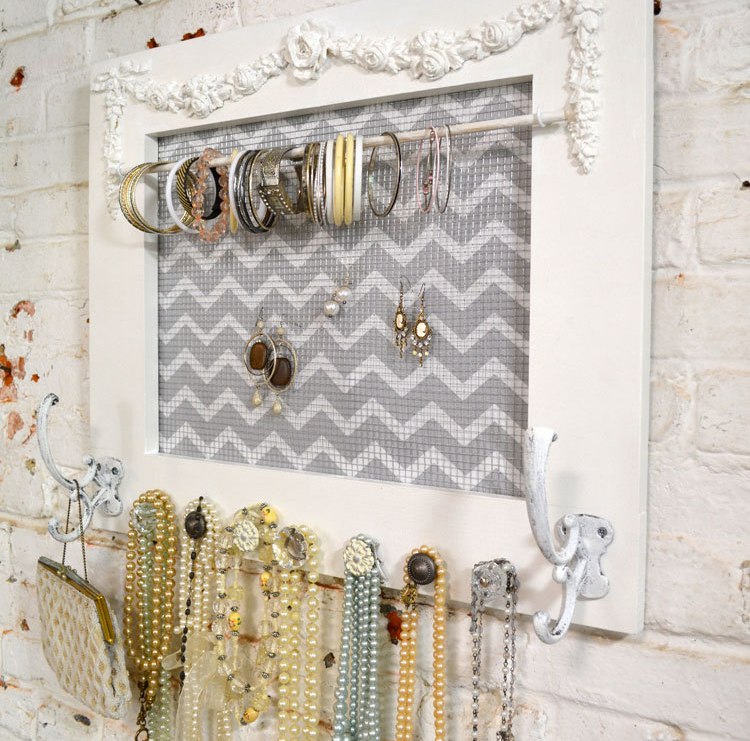 We hope these ideas give you a better "handle" on how to use decorative door knobs creatively in your home!