A busy modern lifestyle filled with the constant struggle to keep up with the clock often means that we get very little regular exercise. But what if your house can help you in switching over to a healthier and more active lifestyle? Welcome to the Cycle House in Seattle, designed by Chadbourne + Doss Architects for Martin and Shelley, a couple who absolutely love spending time on the road riding their bicycles. The house was specifically crafted to ensure that there was ample space for their 18 bikes and is placed on a lot overlooking an 'intersection of two major bike routes' in the Mount Baker neighborhood. All this adds up to one ingenious residence that brings style, functionality and even fitness together!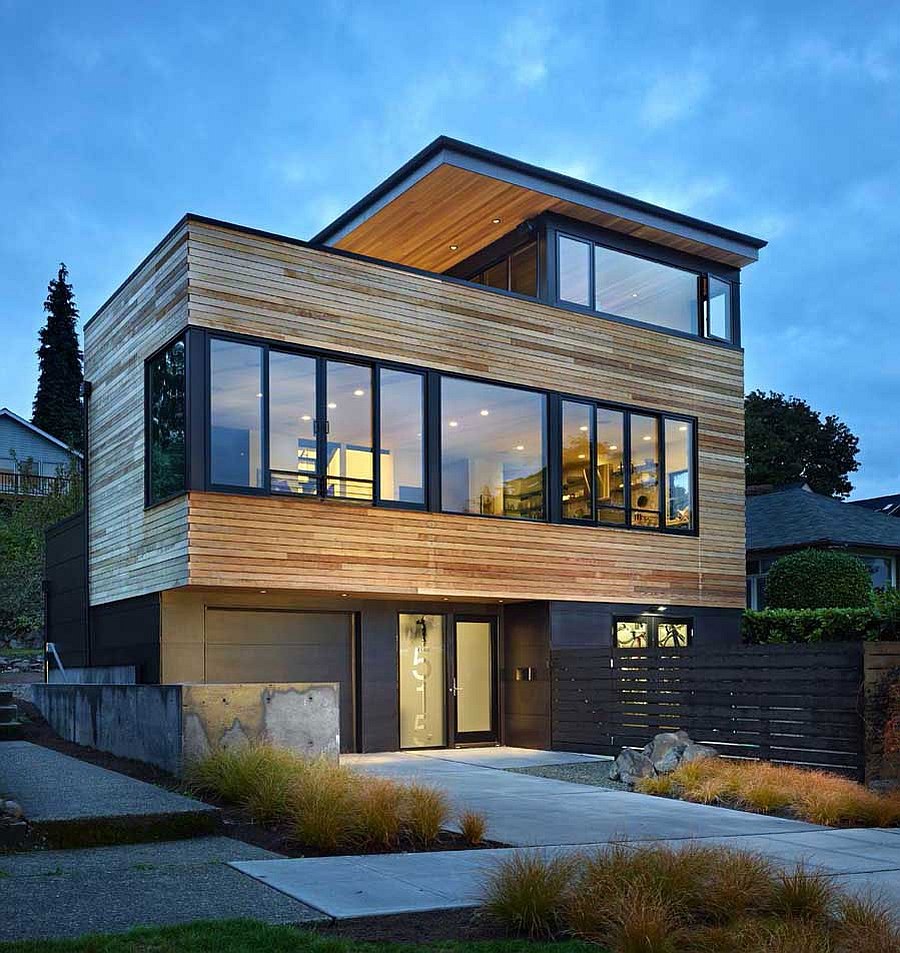 But it is not just the passion for cycling that defines this stylish home, as the homeowners wanted an interior that blended Scandinavian minimalism with a modern industrial style. Combining a polished industrial ambiance with natural materials and a refined color palette, the interior has a balanced and soothing vibe. The smart use of black brings a sense of drama and excitement, while the warmth of wood helps shape an inviting setting. The ground floor of the house contains a garage, entry, bike shop, and an exercise room, while the main floor houses the living area and guest rooms.
The top floor contains the master bedroom, bath and laundry, along with a spacious roof deck overlooking the distant mountains and lake. Innovative in its design and contemporary in its style, this is a perfect example of shaping a house to fit your lifestyle.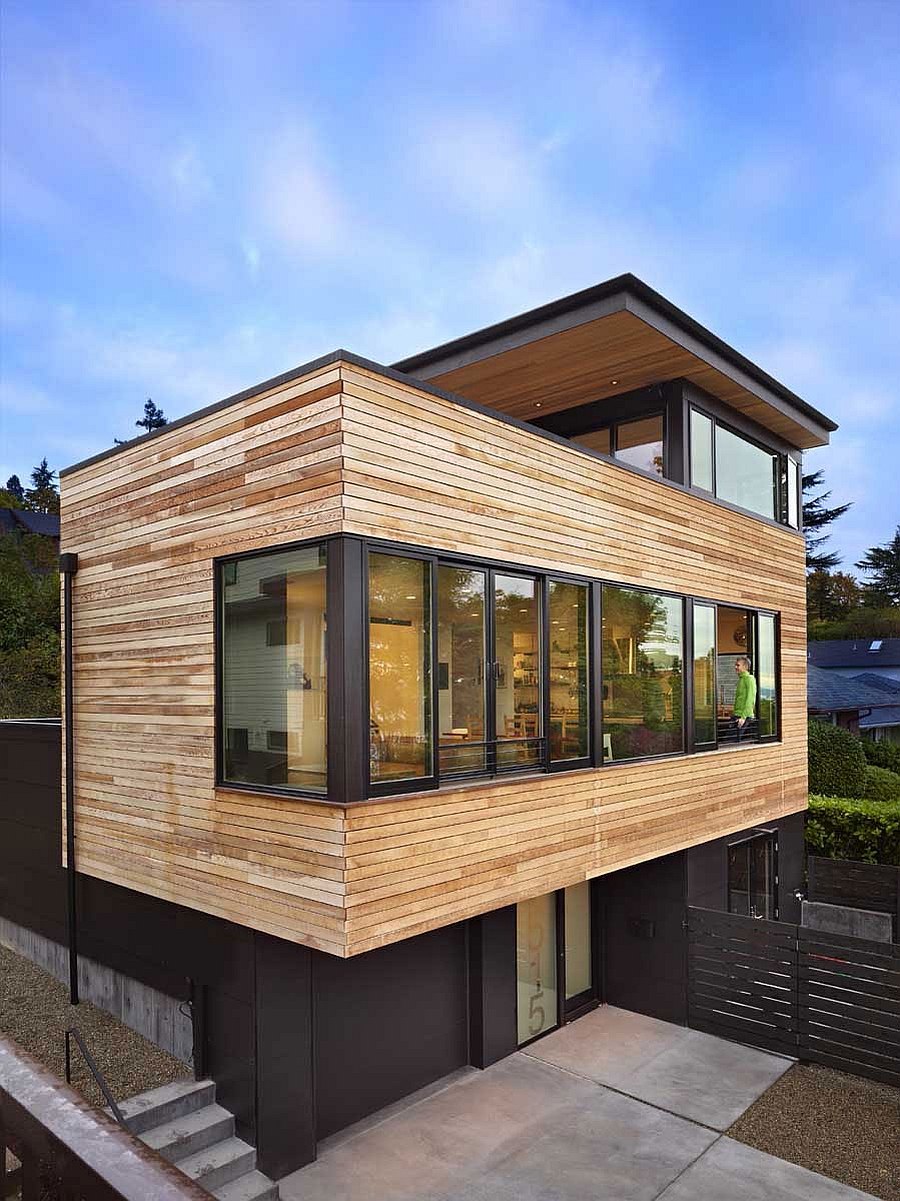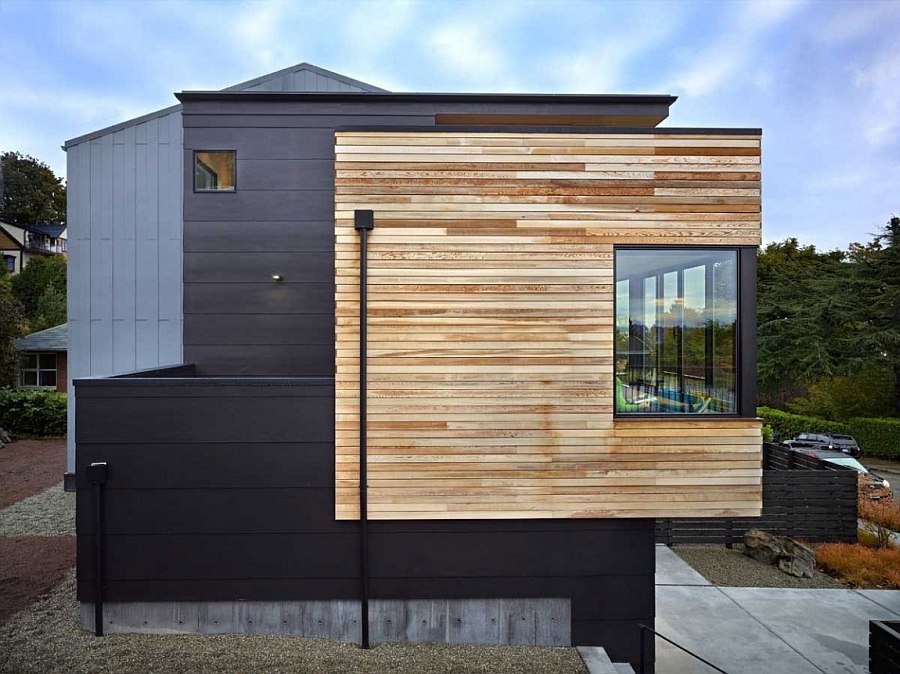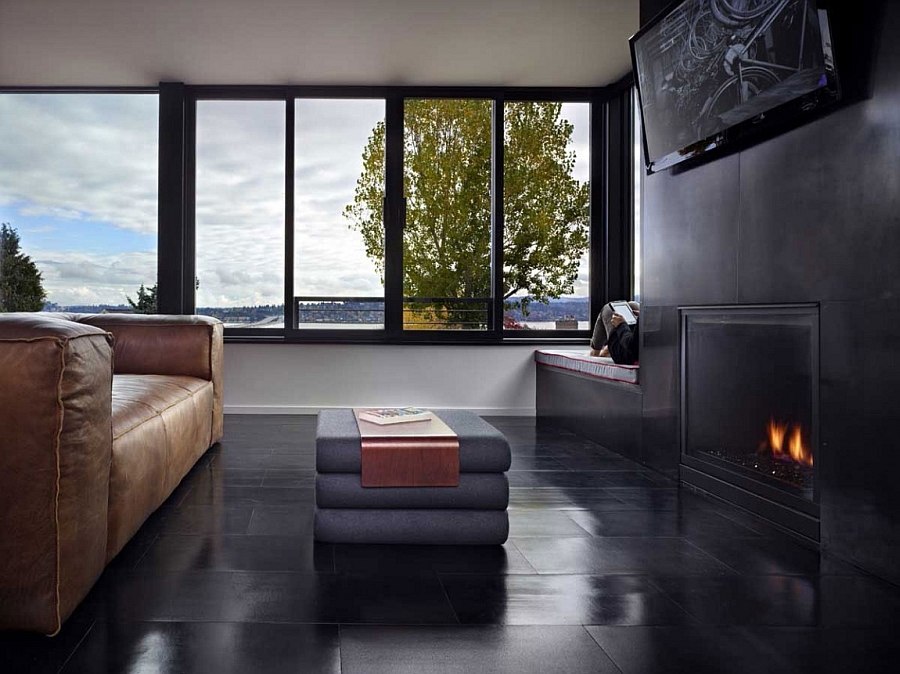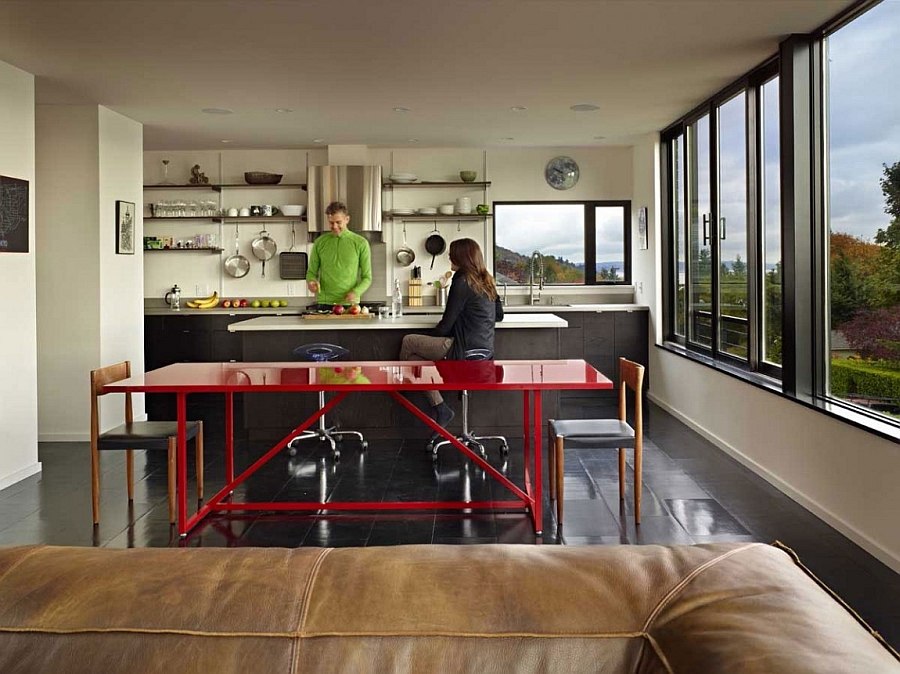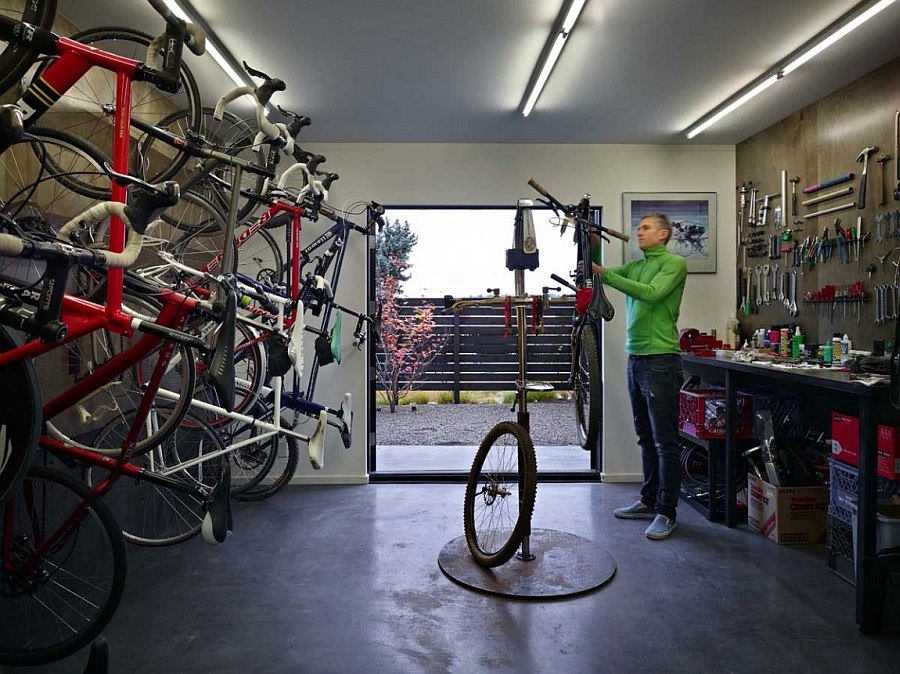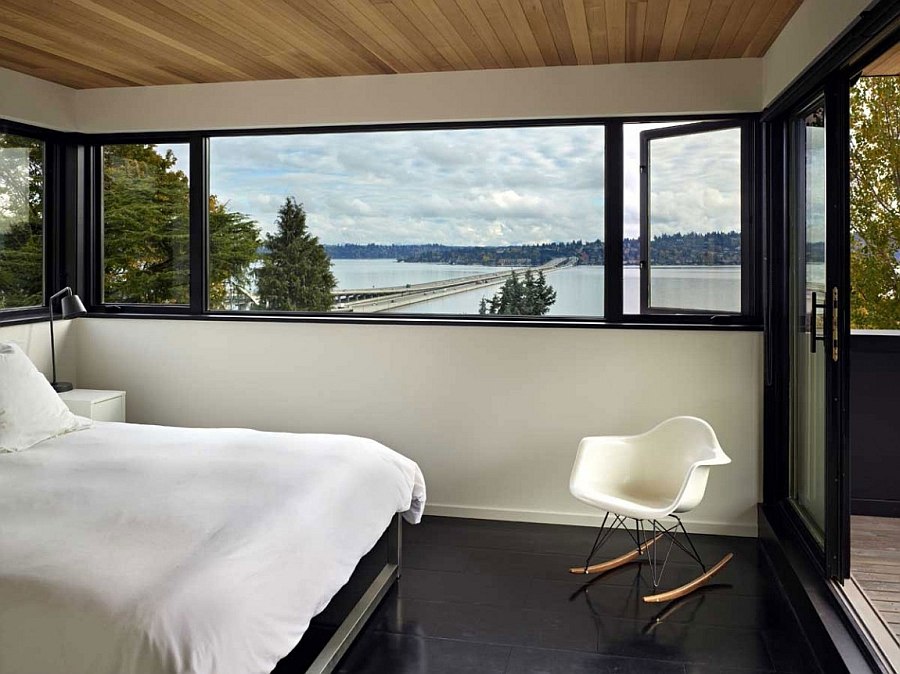 The challenge was to create a cost-efficient home where the couple could immerse themselves daily in their passions while still being energy efficient and low maintenance. We constrained the footprint to allow for a vertical home in order to capture the higher panoramic views, with the master bedroom on the top floor.