The idea of inviting nature indoors and adding greenery to urban spaces dominated by concrete, glass and stone is gaining momentum across the world. With designers finding ingenious new ways to add the goodness of nature to contemporary homes, homeowners are increasingly embracing this new, green twist to design. Located in Ho Chi Minh, Vietnam, this private villa was renovated to blur the line between the interior and the outdoors and to create a more cheerful, spacious home. And the one feature that really stands out after the makeover is the large living wall that is wrapped around the top level of the residence.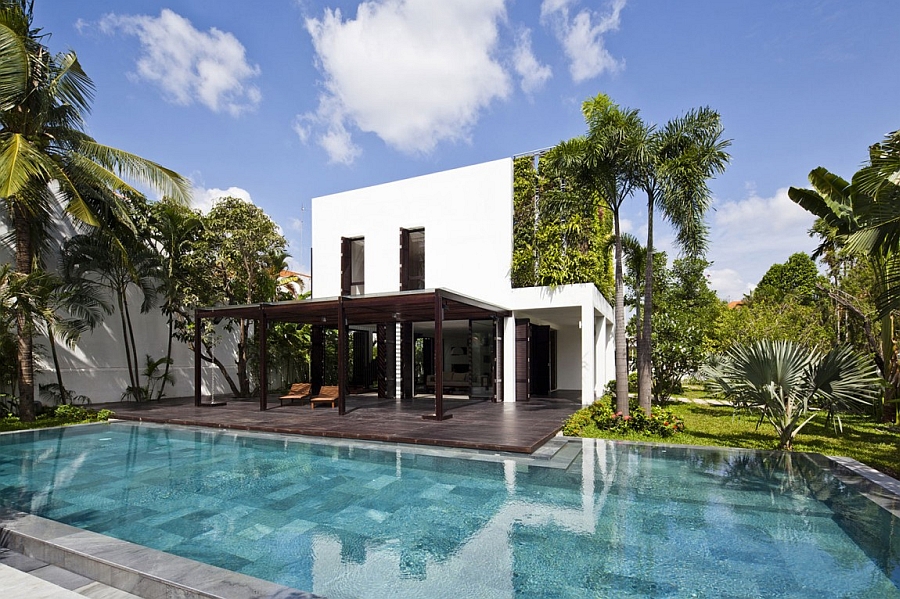 Designed by MM++ Architects, the living wall sets the tone for the overall aesthetics of the home and its interaction with the lovely greenery around it. A beautiful walkway through a front garden leads to the entrance of the house, while the rear opens up towards a lavish pool area. A contemporary pergola acts as the transition between both areas while offering plenty of shade. The living area is enclosed in a series of large sliding glass doors. Sculptural art pieces and plush decor in neutral hues ensure that the focus remains firmly outside.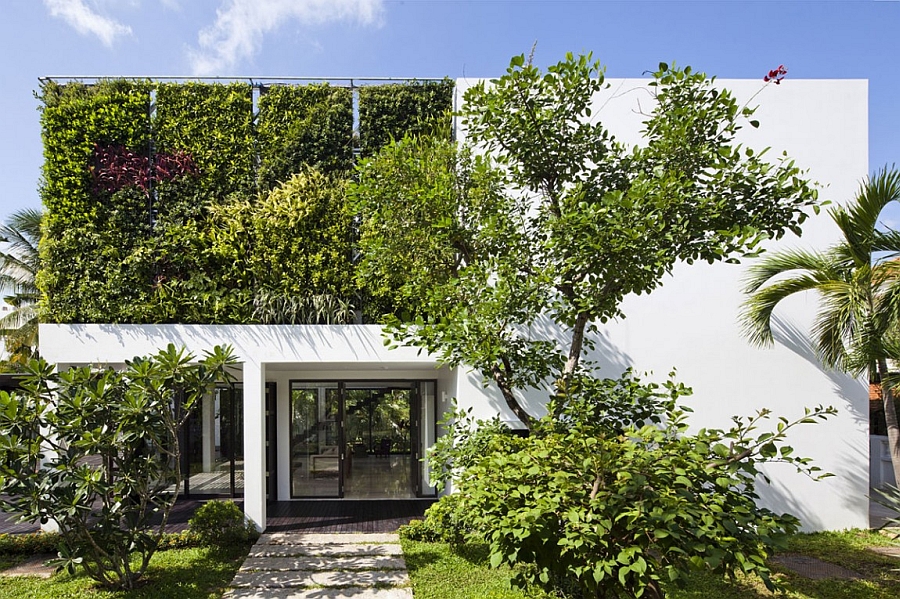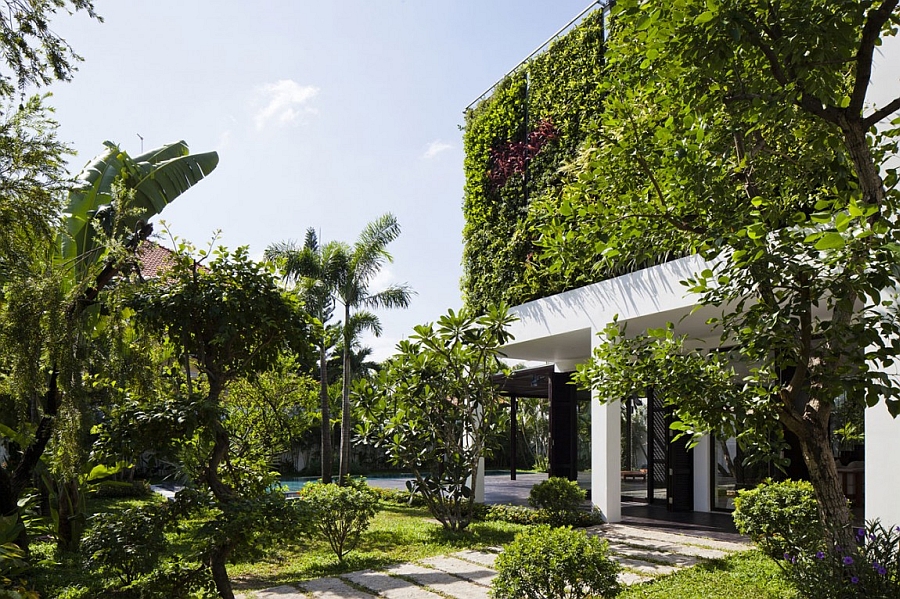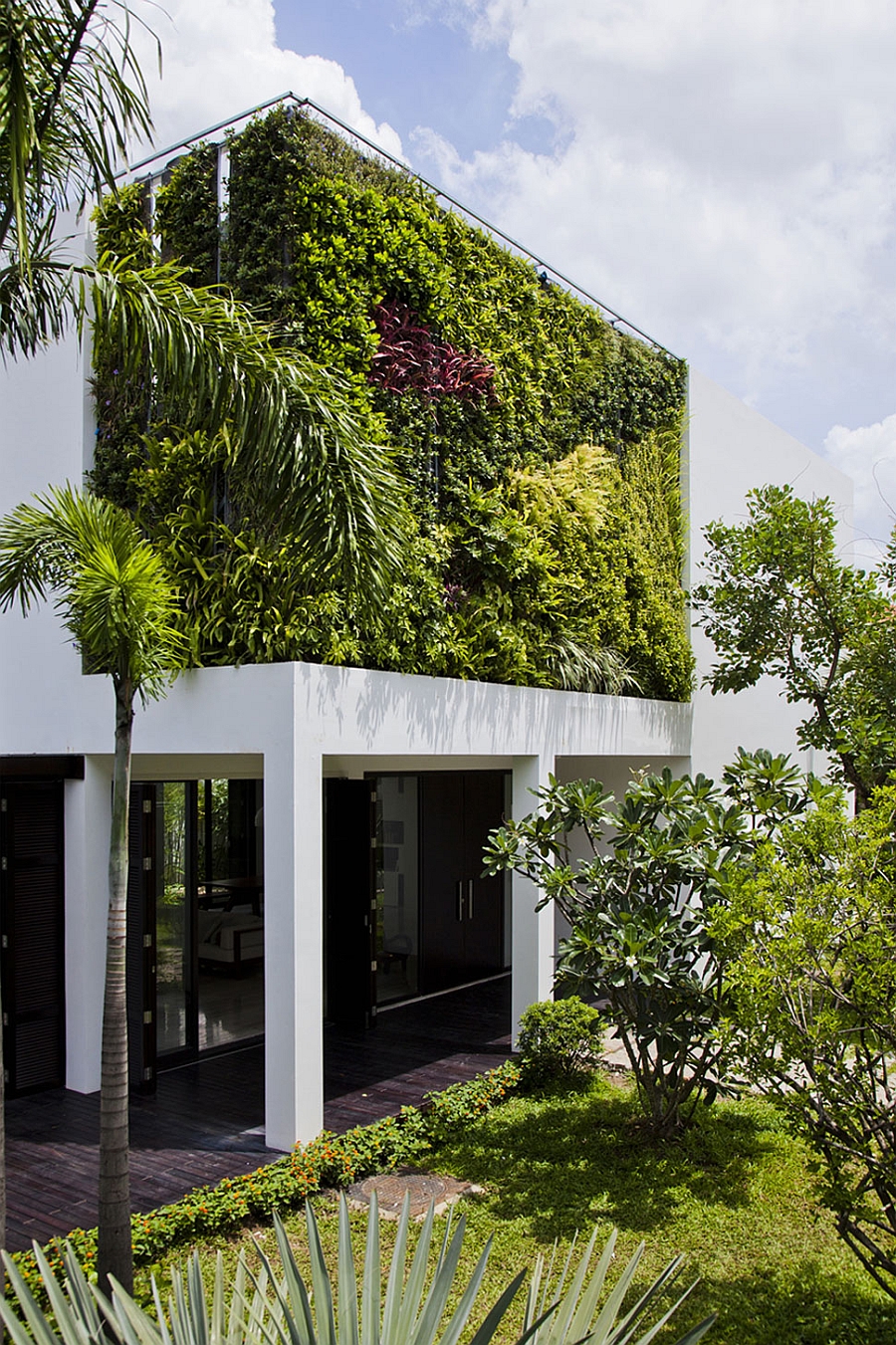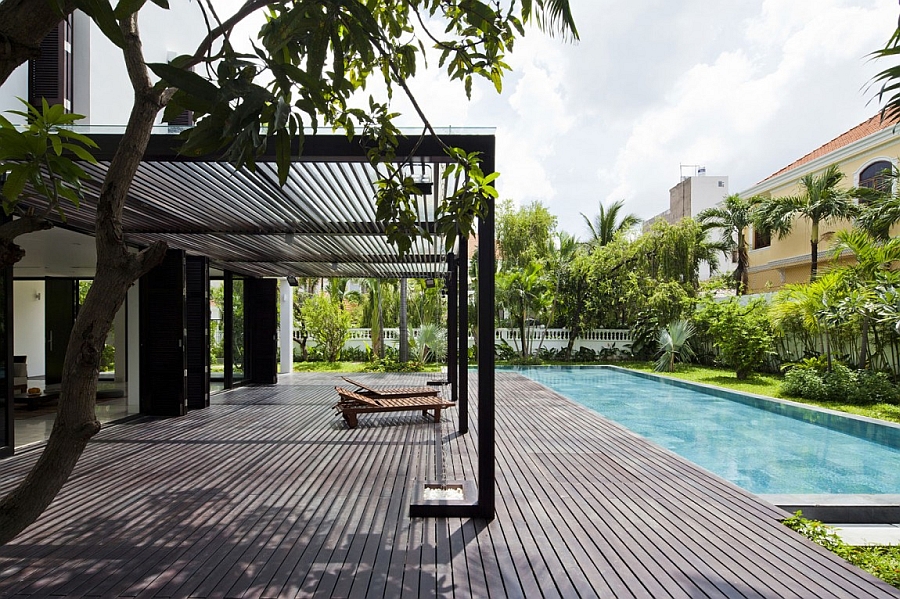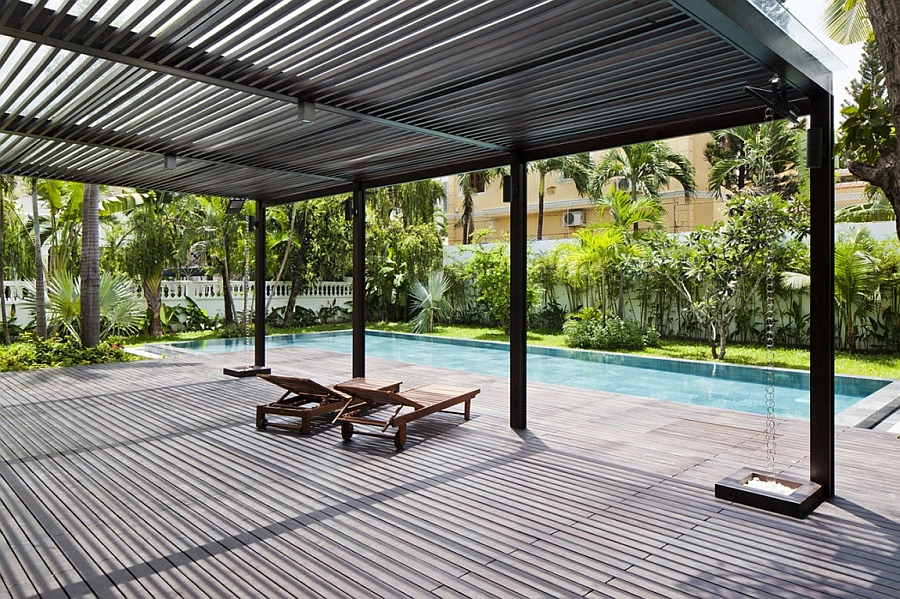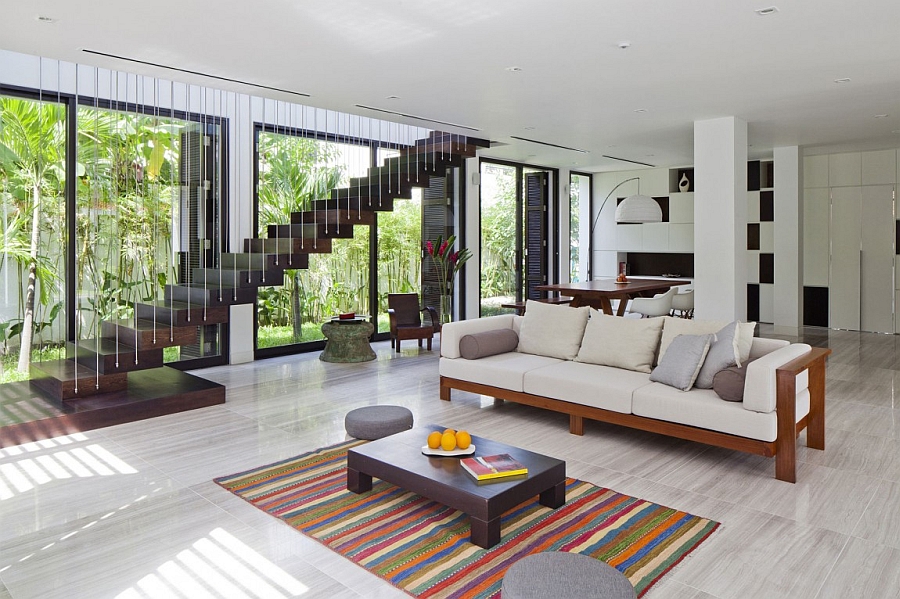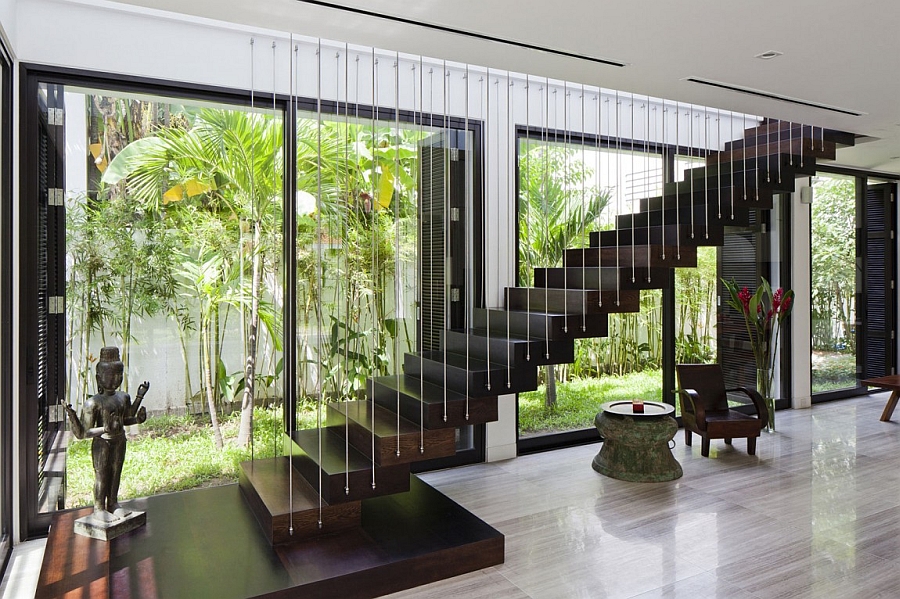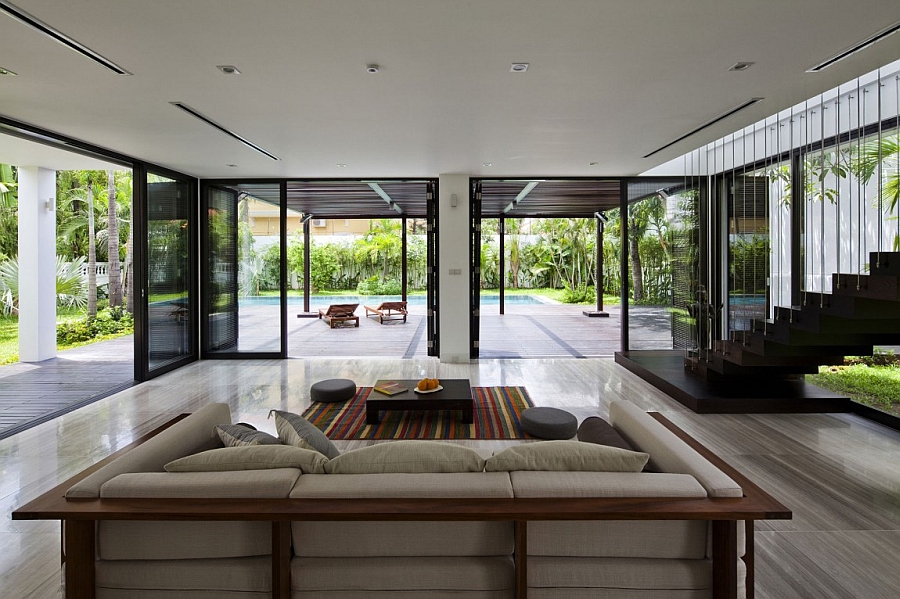 The lower level of the residence also houses a dining area in black and white, along with a modern kitchen. The top level contains the private quarters, as well as additional guest rooms. While we have seen some stunning indoor living wall inspirations before, the outdoor vertical garden of this residence ensures that the luxurious villa has a unique, organic façade of its own!