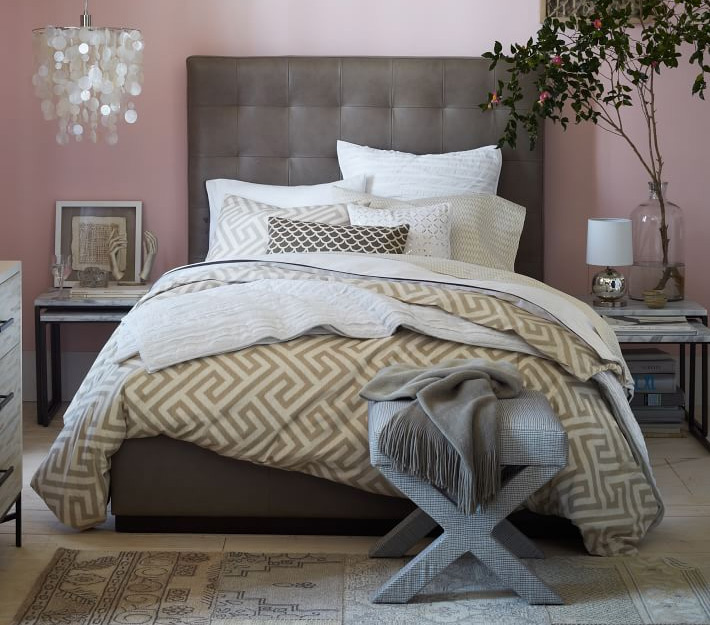 A bedroom should be a sanctuary — a haven for you to rest your head and escape to serenity after a long day. If you're looking to create a particularly plush space to dream, a tufted headboard may be just the accessory that can take your bedroom from plain to palatial. There are many different kinds out there – from the modest to the grandiose, and even DIY versions. Read on for some inspiration and see which ones suit your style best.
Easy on your wall and on your wallet, West Elm's tufted Hang-Up headboard is priced very reasonably at $179.99 – $199.99. It's also a lower commitment option since it can be hung on the wall and removed easily as opposed to more bulky, full-size headboards with legs.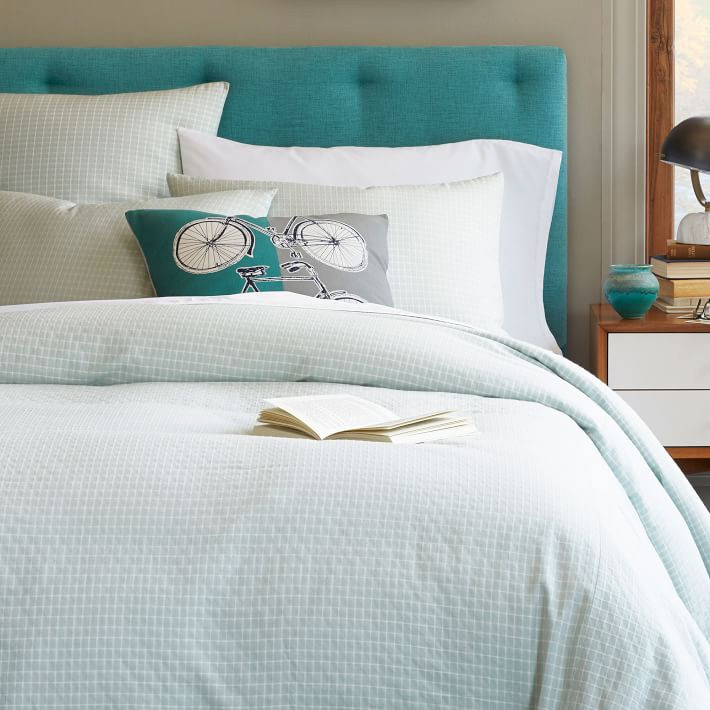 For an even more affordable option, follow Stephanie from Cre8tive Designs' DIY cheat to make your own custom headboard at home. Her instructions show you how to get that painstaking diamond-tufted look without the hassle.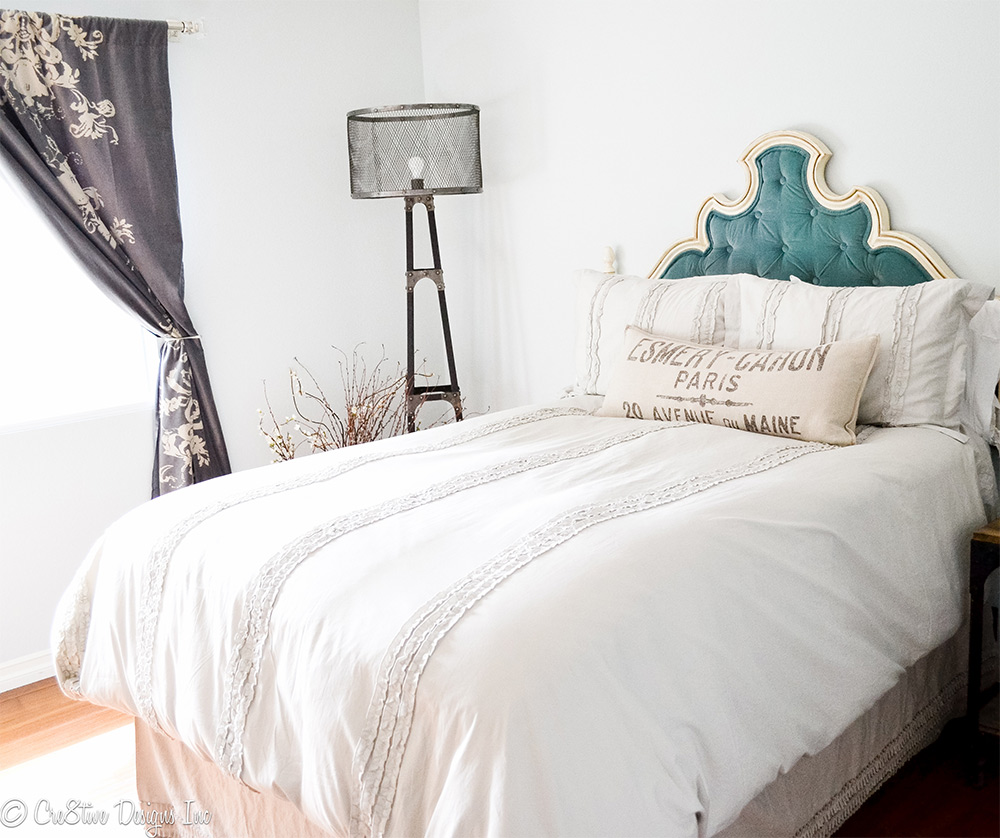 Inject your bedroom with a bit of French flair with the ornate yet rustic Ardenay headboard by Pulaski Furniture. Fashioned after a carved antique mirror frame, it's a statement piece that you can build a whole bedroom around.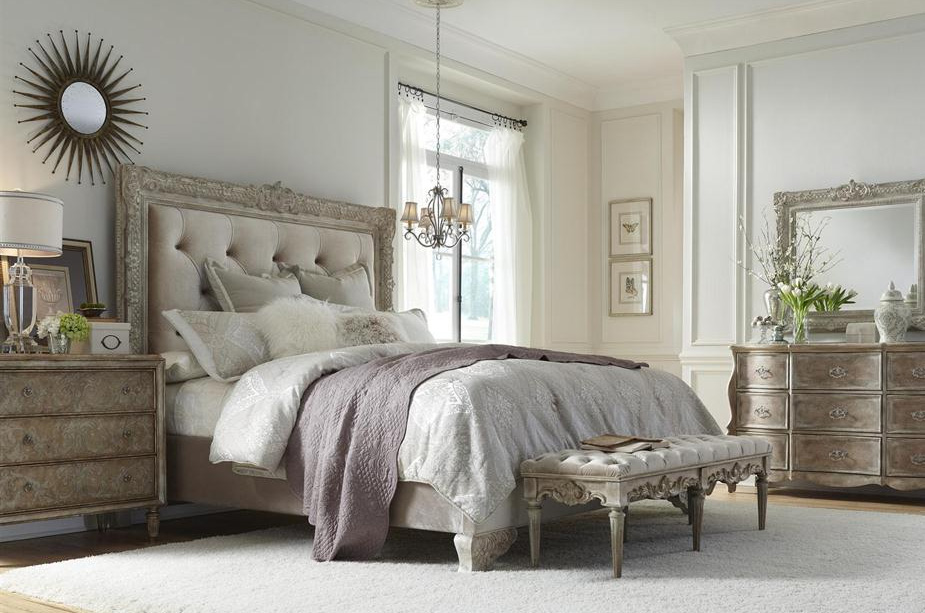 If buttons aren't your thing, this tall grid-tufted headboard from West Elm achieves a plush but more streamlined look. Its extra-tall profile adds drama and comes in 13 fabrics and 5 colors.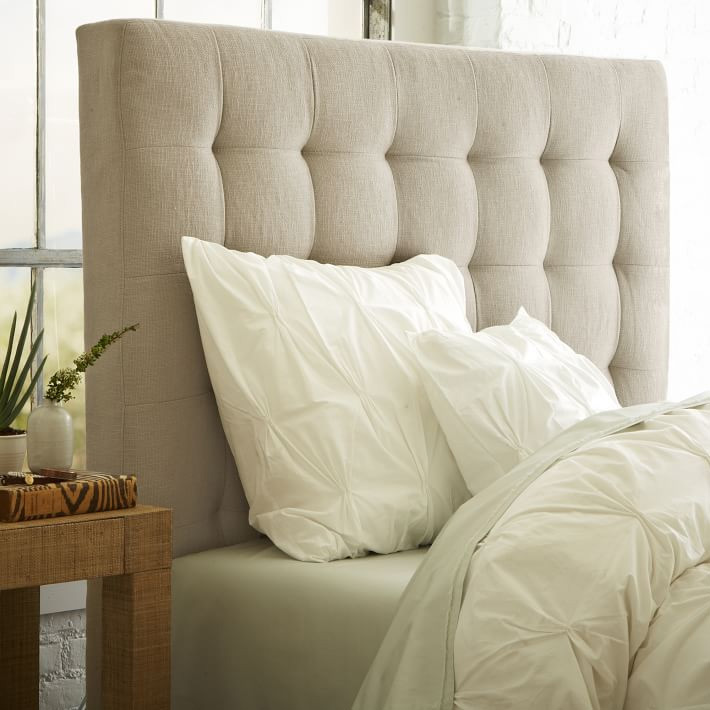 Nailheads are another way to add a custom feel to a headboard, and they're fairly easy to use. Case in point: this DIY nailhead-embellished specimen by Sarah M. Dorsey Designs. See her step-by-step process here.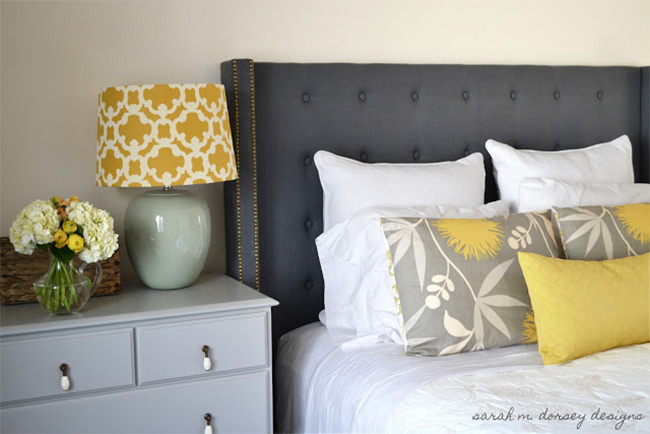 How about skipping a traditional headboard altogether and opting for Nappatile faux leather tiles? This unique solution allows you to create the illusion of a tufted headboard that extends all the way across a wall with half of the effort needed to actually install such a large piece of furniture.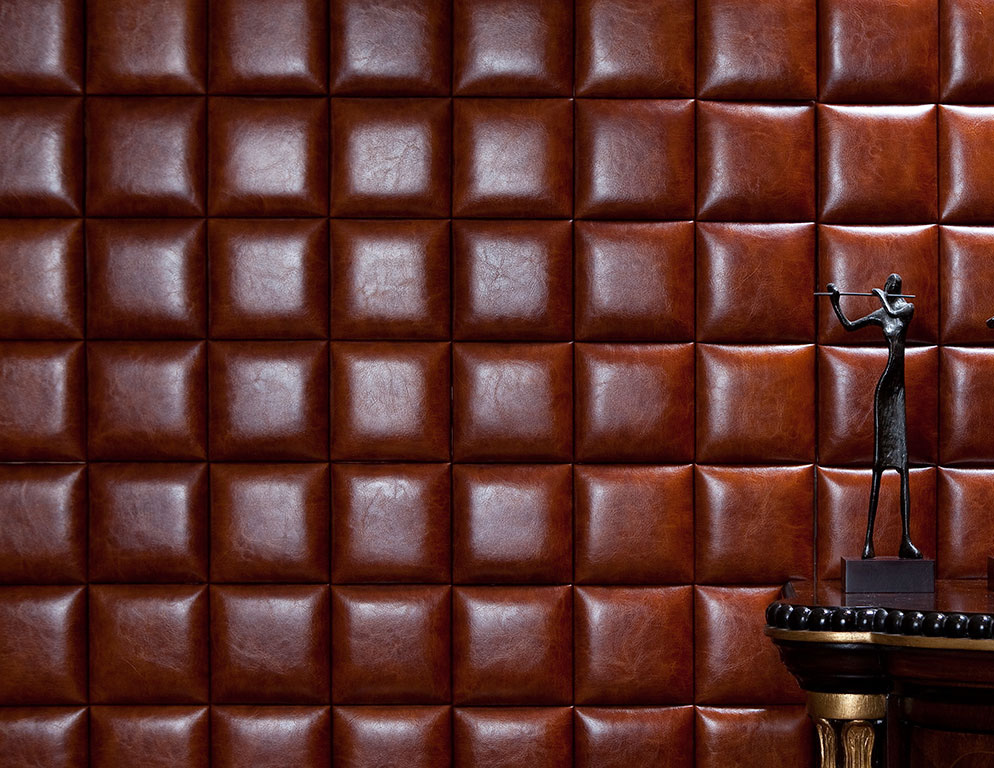 For an option that offers a bit more flexibility, the Angelica headboard is an attractive piece that can attach to nearly any queen or full metal frame bed and be adjusted depending on how high your mattress is.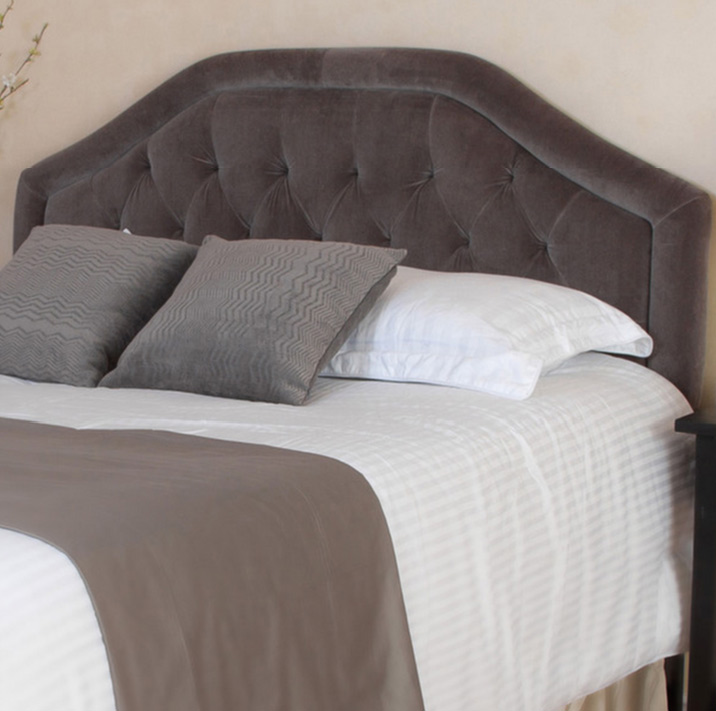 Check out this DIY tufted headboard made by Meghan of Involving the Senses. All it took was a bit of elbow grease as well as some wood, upholstery foam, pegboard, dark grey fabric and buttons she covered herself!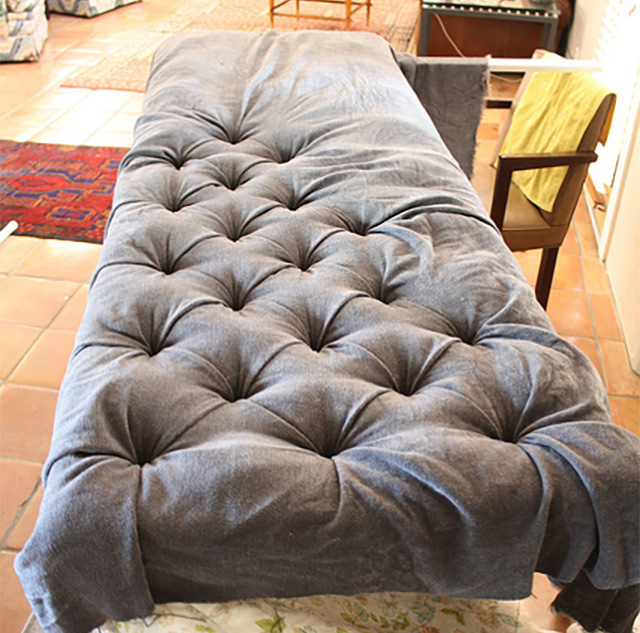 Which one of these is the headboard of your dreams?