The expanding needs of a family over time tend to put pressure on the available space, and most of us are left searching for that valuable additional foot room. While some decide to move out and invest in a bigger home, others take the route of a smart and ergonomic renovation. This lovely little apartment in Tel Aviv is home to a couple with 3 kids, and as the children grew older, the couple realized a need for better utilization of the available space. While 75 square meters might seem plenty for some, this family of 5 needed better organization and a different floor plan to put it to best use. In came interior designer Dalit Lilienthal, who transformed the place, giving it a cheerful, modern ambiance.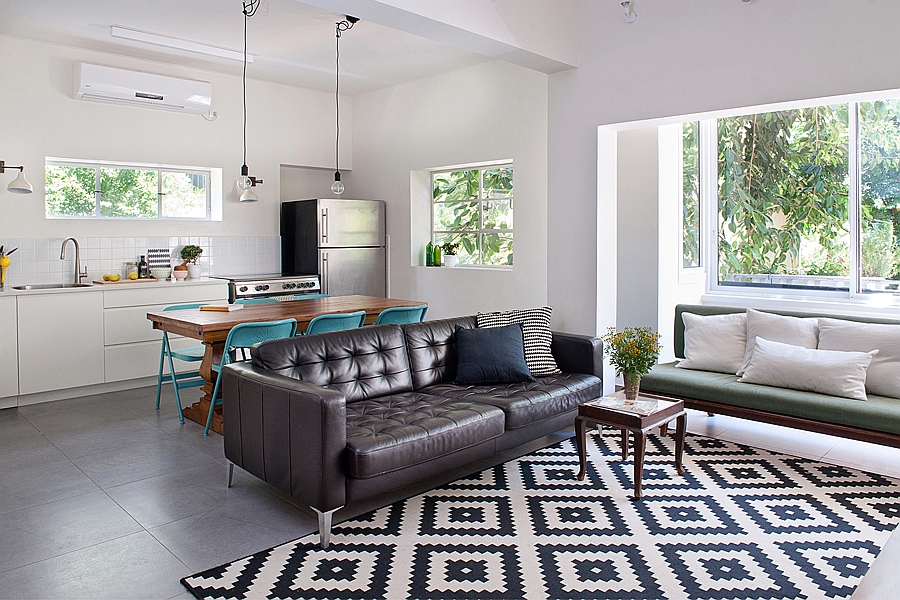 Since the apartment was part of a historically preserved building, the window of the home or the exterior could not be altered in any fashion. Keeping this in mind, the designer focused solely on the interior by dismantling the existing walls to usher in a new floor plan. A beautiful living area with a snazzy patterned rug in black and white, a small entertainment unit and a striking bookshelf are at the heart of it all. A space-conscious corner shelf sits on the other side of the open-plan living area, with the dining table in between. Both the children's bedroom and the master bedroom open up directly toward this revamped living space.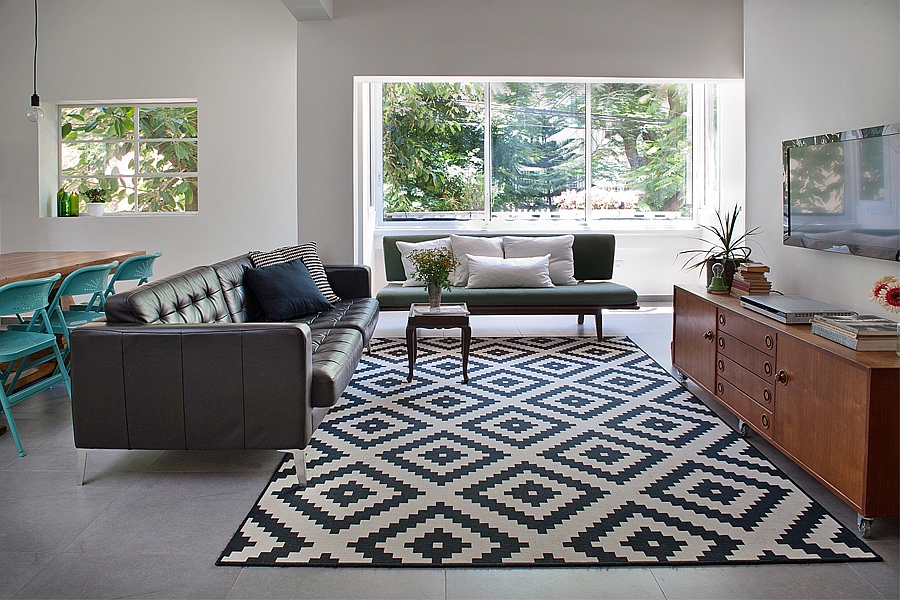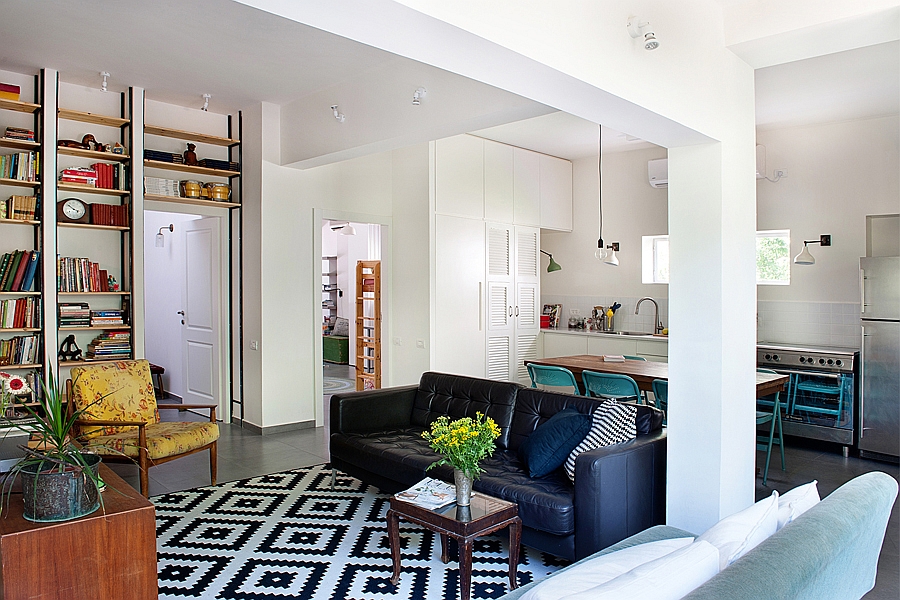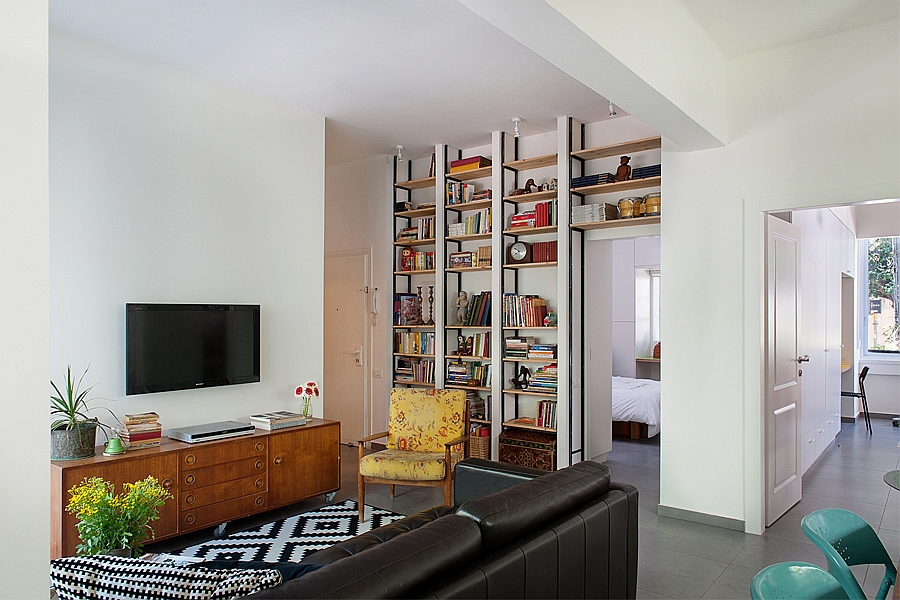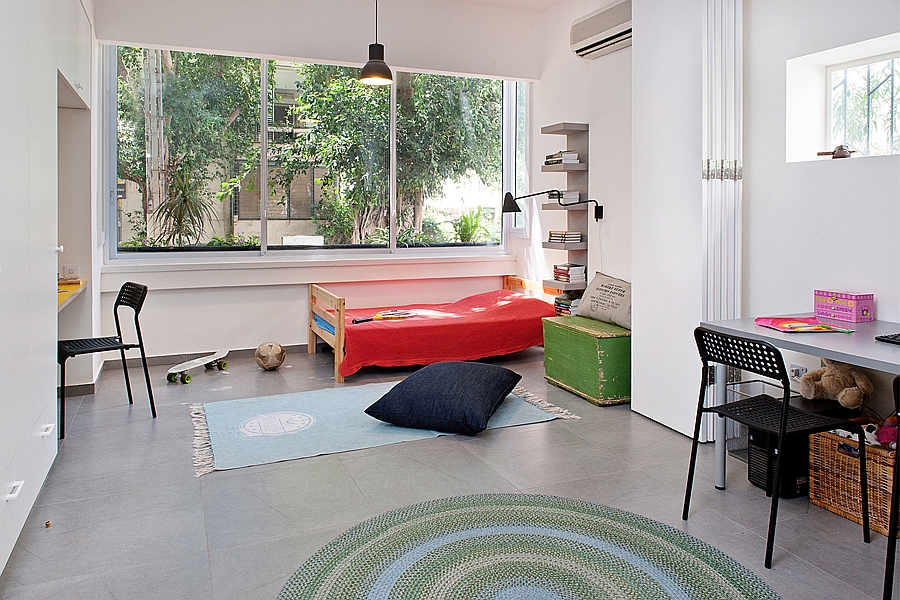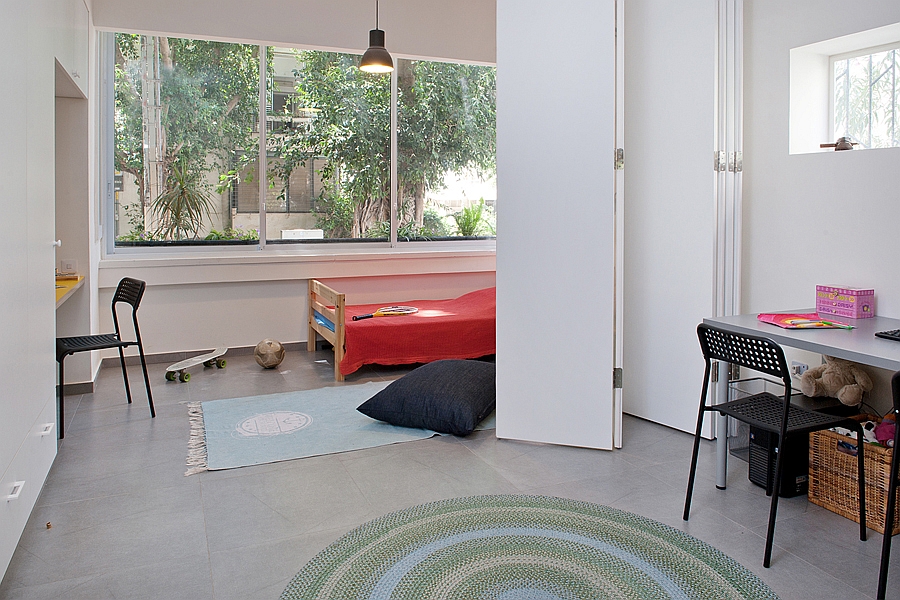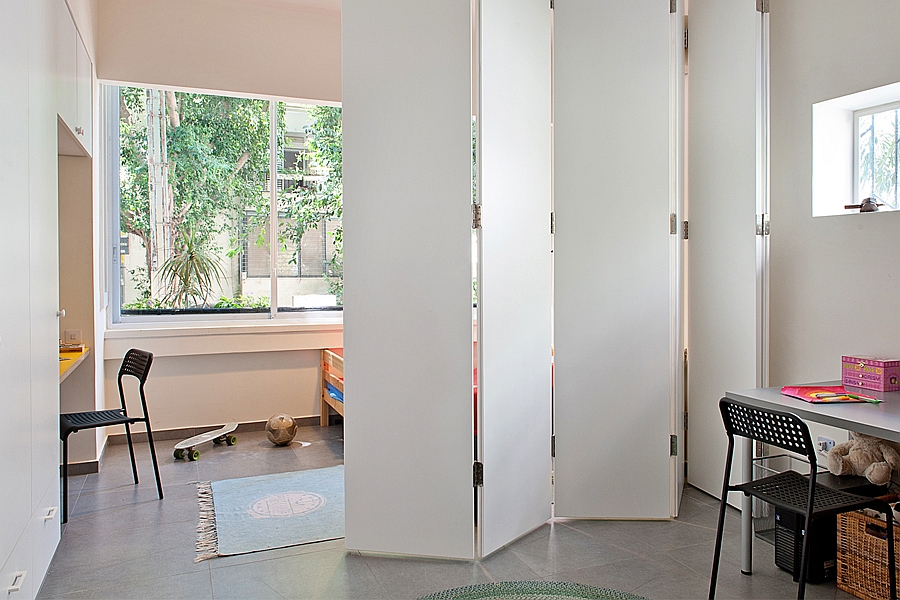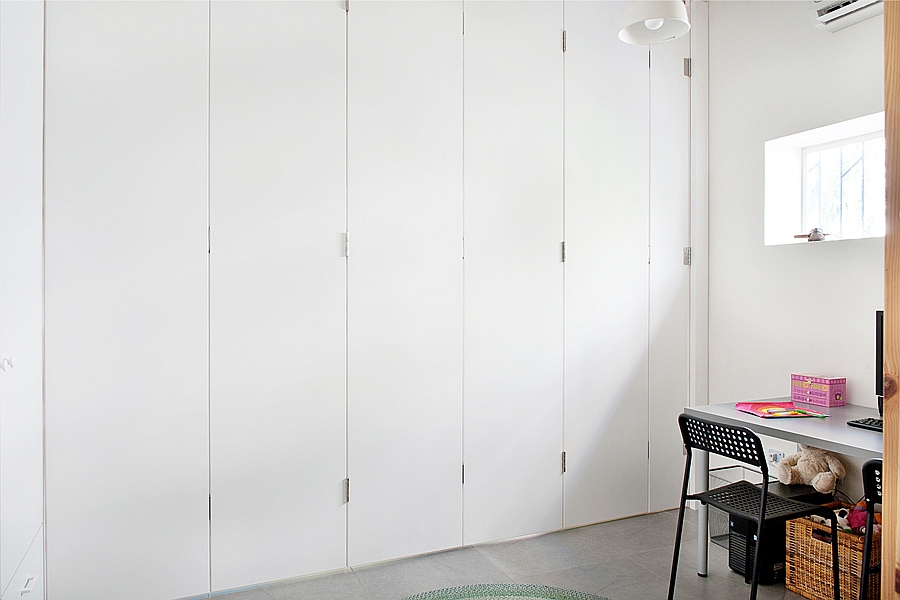 Doing away with the unnecessary corridors saved plenty of space, while a cool, custom-crafted folding partition in the kids' room acts as a divider and easily turns it into two individual rooms. This was done to give the 13-year-old all the privacy he needs while creating a shared bedroom. Bright, inviting and rejuvenating, the apartment redesign is aimed at serving the family for years to come.