The trend of turning the home into a relaxing retreat that gives you a refuge from the busy hustle and bustle of urban life is one that is on the rise. Located in a beautiful neighborhood and blessed with ample space, this luxurious Brazilian home combines modern aesthetics with tranquil, inviting ambiance. Dubbed Residencia JC and designed by Pupo+Gaspar Arquitetura, the expansive home relies on an organic indoor-outdoor interplay, along with a rich combination of diverse textures to shape this welcoming vibe. The street façade of the house promises complete privacy, while the backyard opens up toward some lovely views.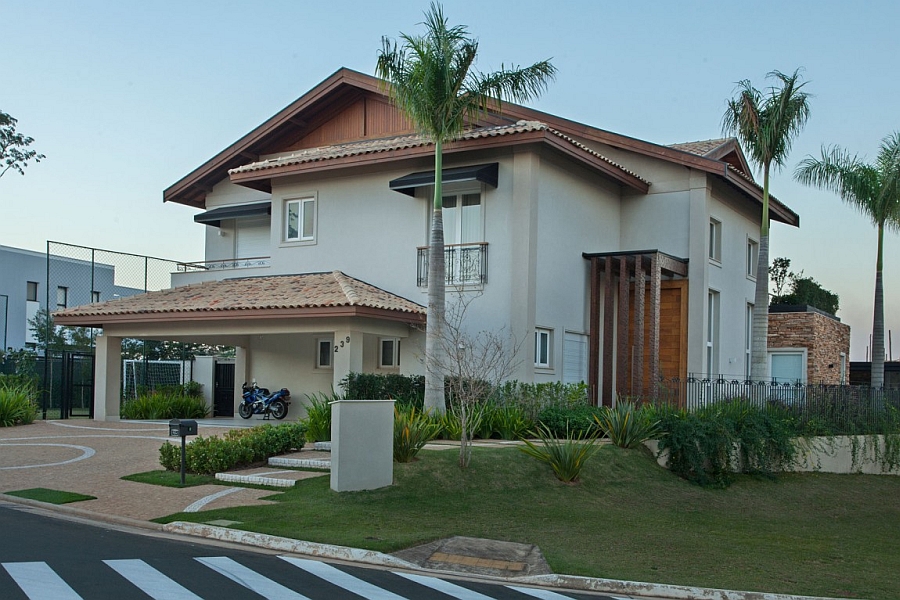 While the backyard is a showstopper with its large pool, an expansive deck area, and a private glass pavilion complete with a Jacuzzi, it is the transition of this space leading into the interior that truly deserves a mention. Sliding glass walls separate the outdoor dining area and kitchen from the pool deck, even as they form the link between the interior and the pool area. This exquisite lounge brings together the best of both worlds in an unassuming yet elegant manner. The lower level of the house itself features a chic living space, an indoor kitchen, a dining area and a cool home office. A wine cellar next to the staircase makes for an interesting visual and saves up on space.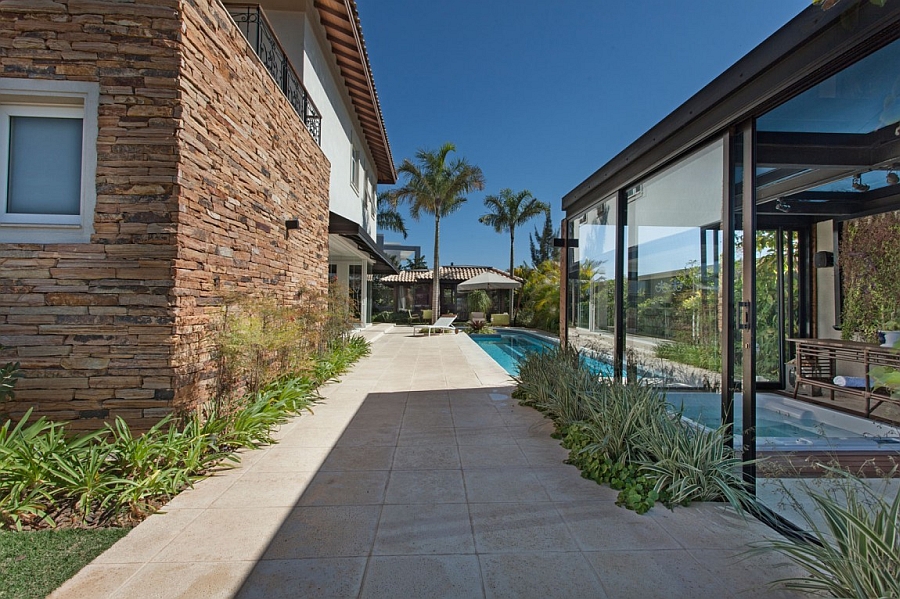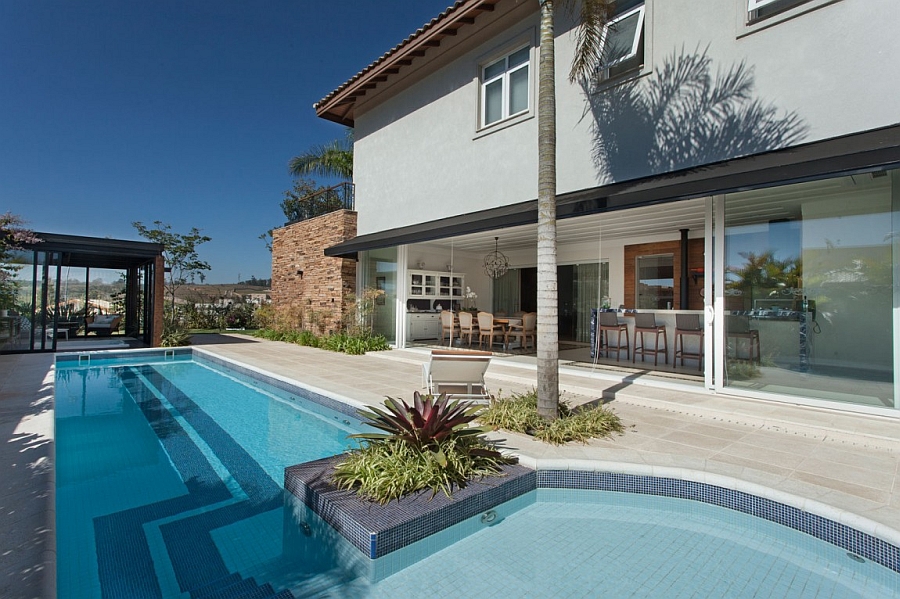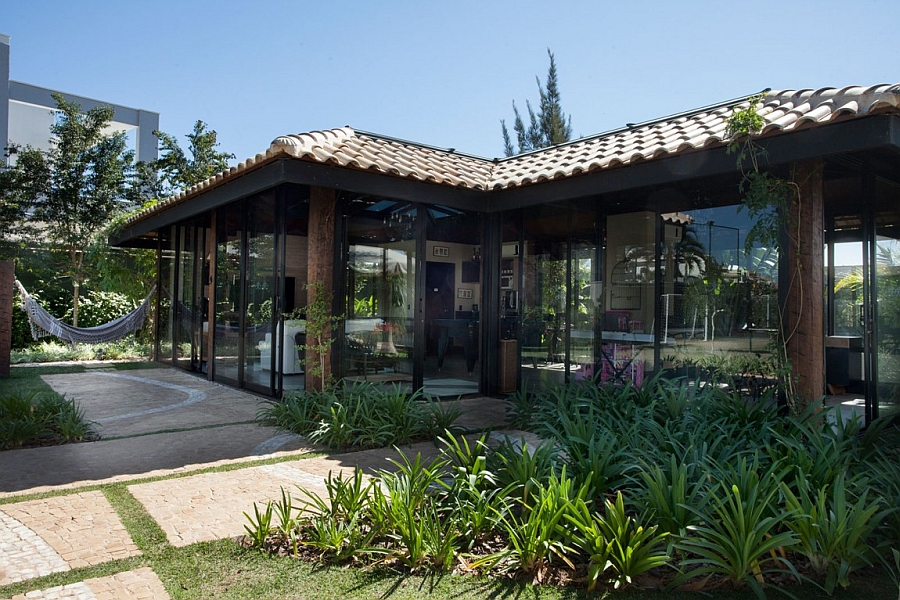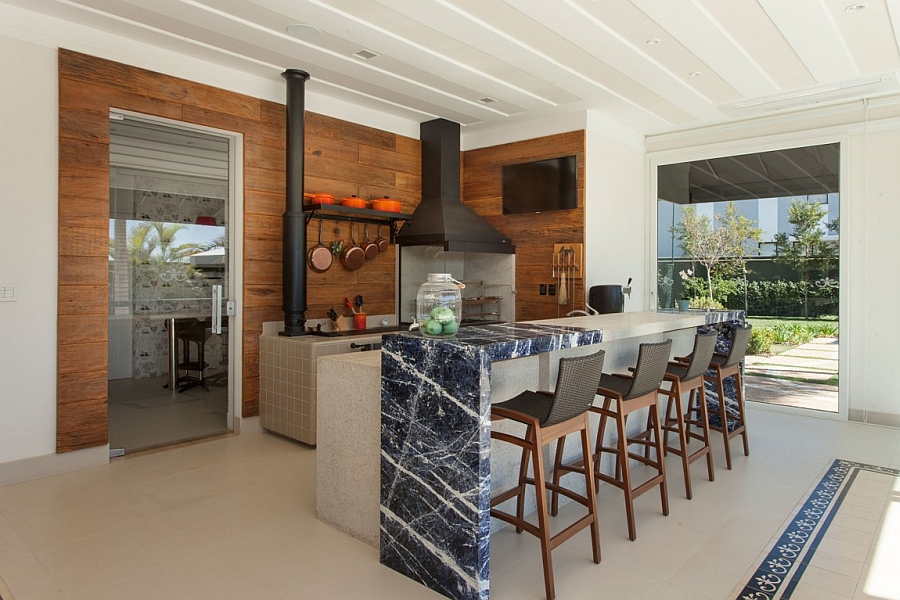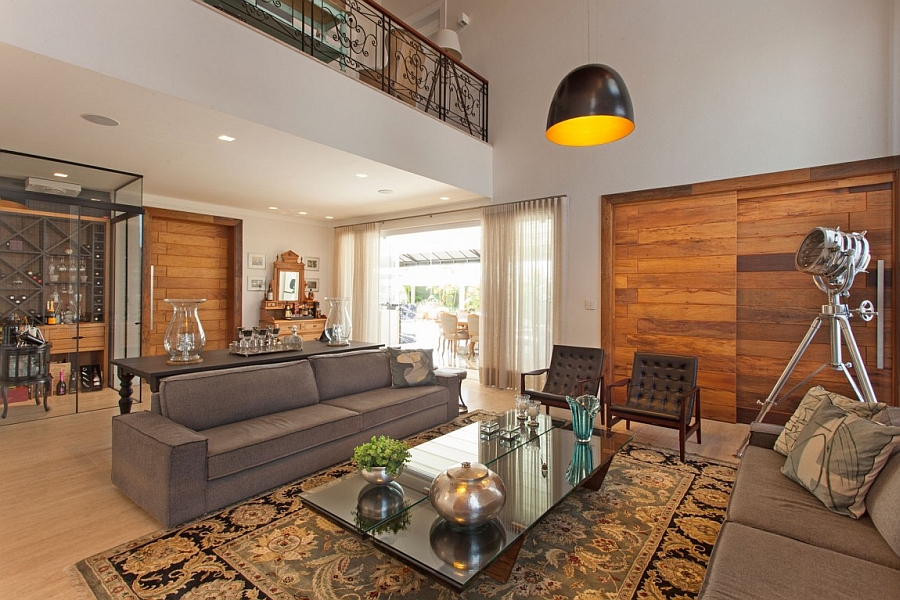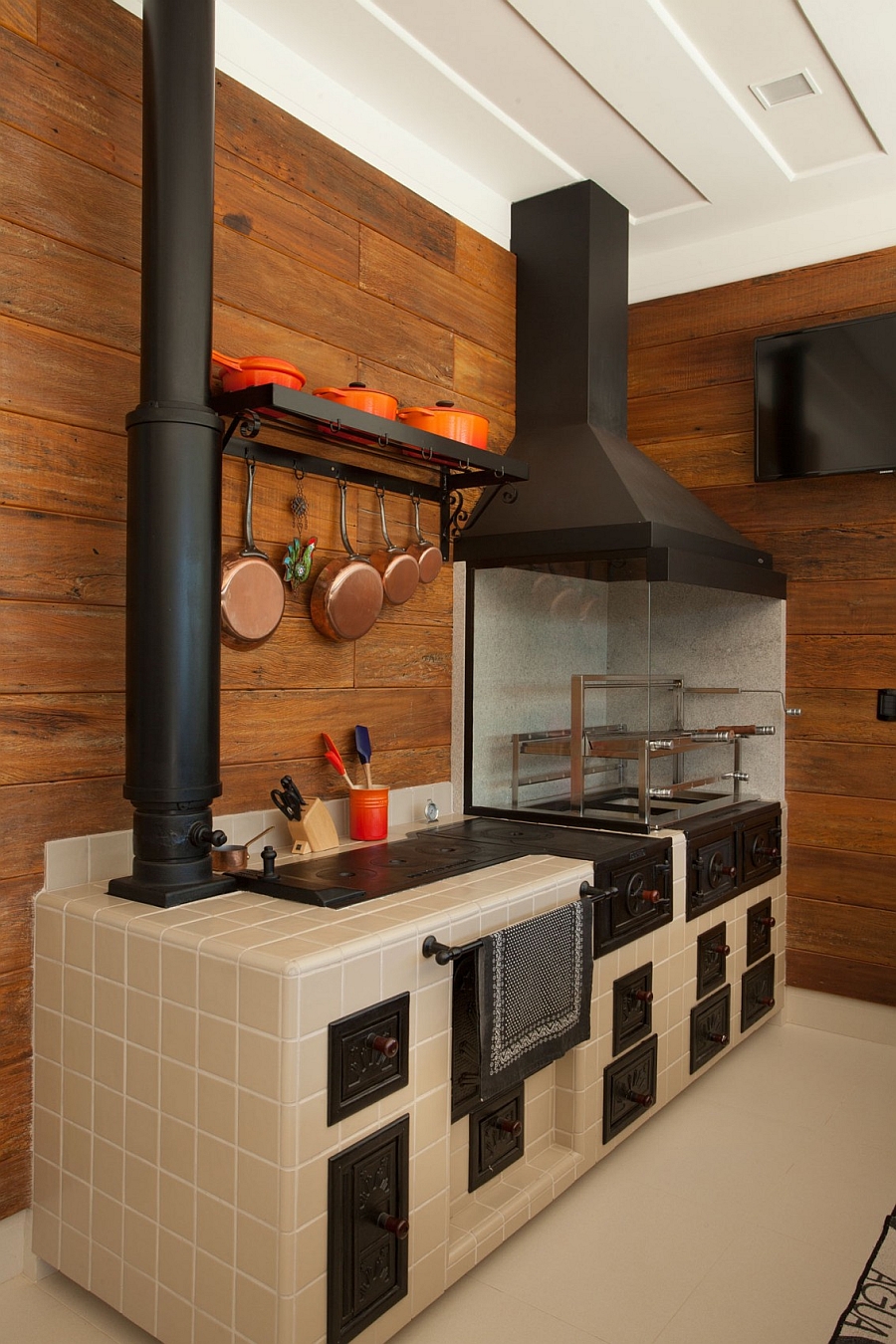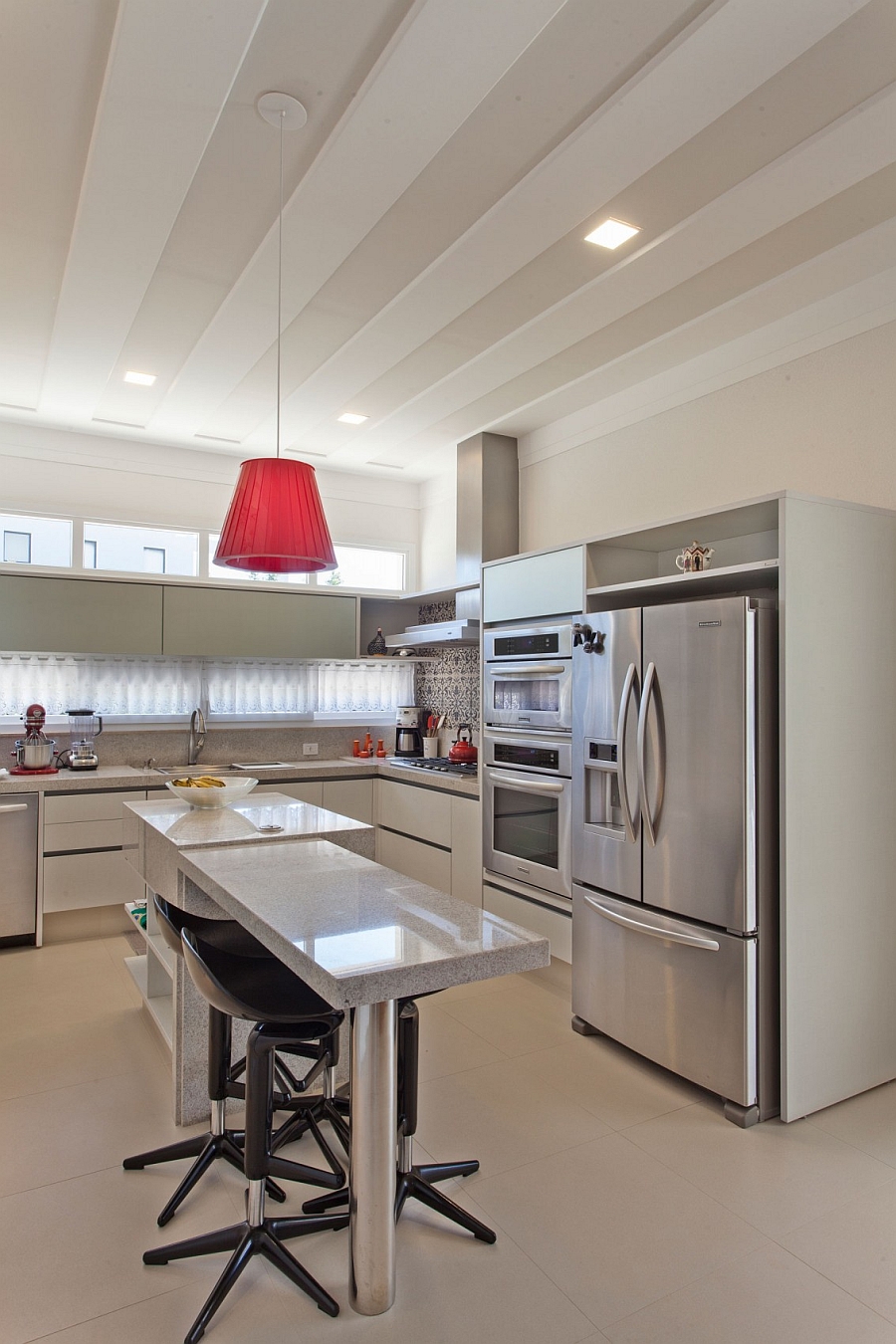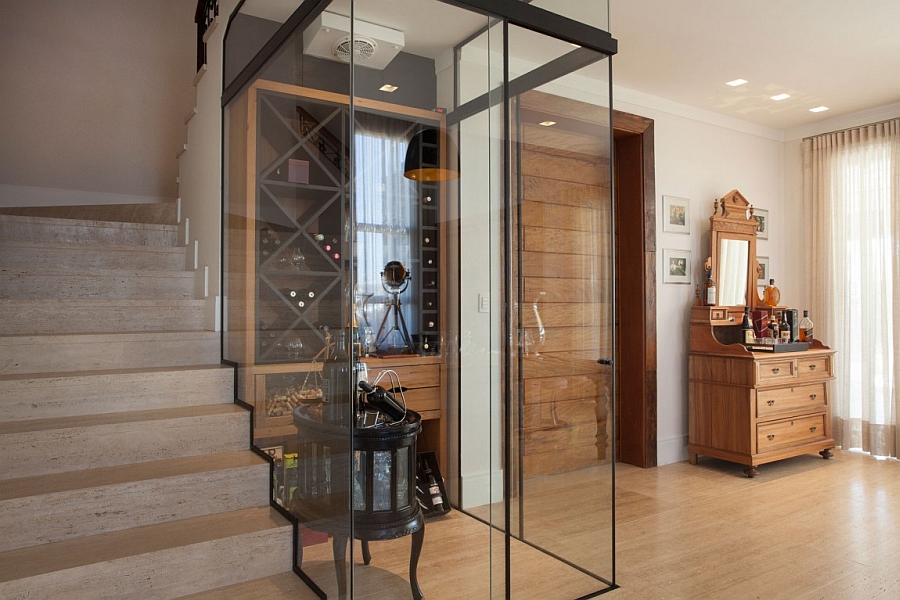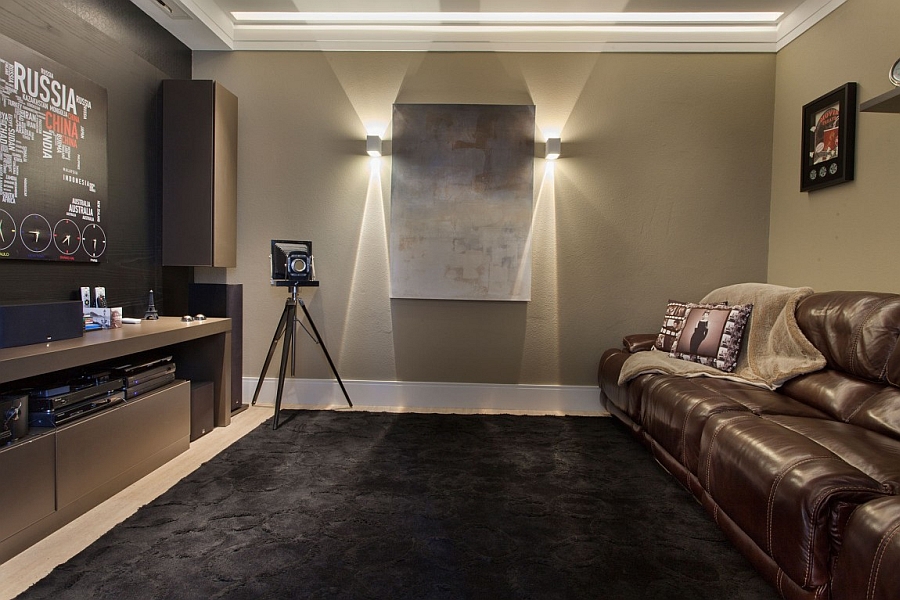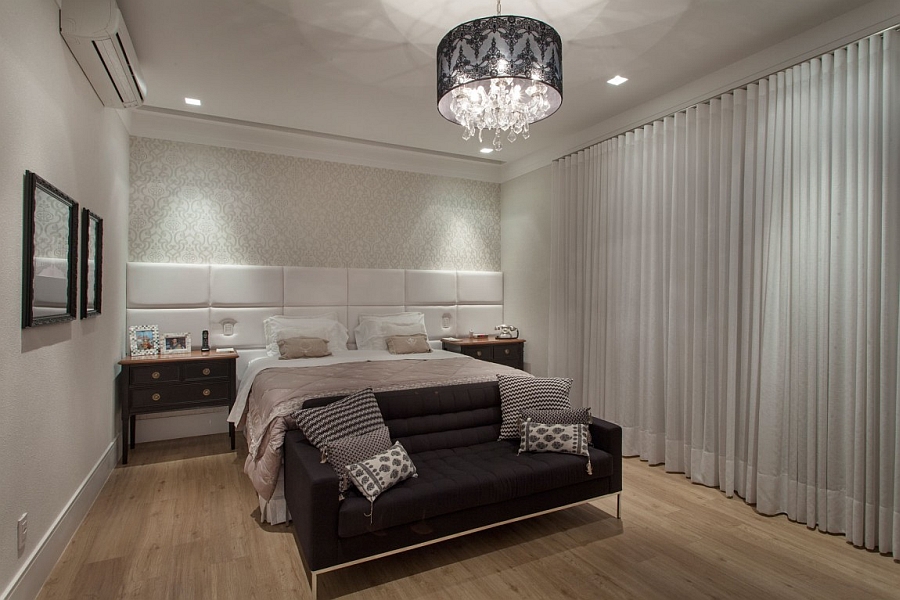 The top floor contains the master suite, additional guest quarters and the kids' bedrooms. A neutral color palette dominates every room with wooden panels, beautiful drapes, classic chandeliers, and pops of color that bring in both textural and visual contrast.