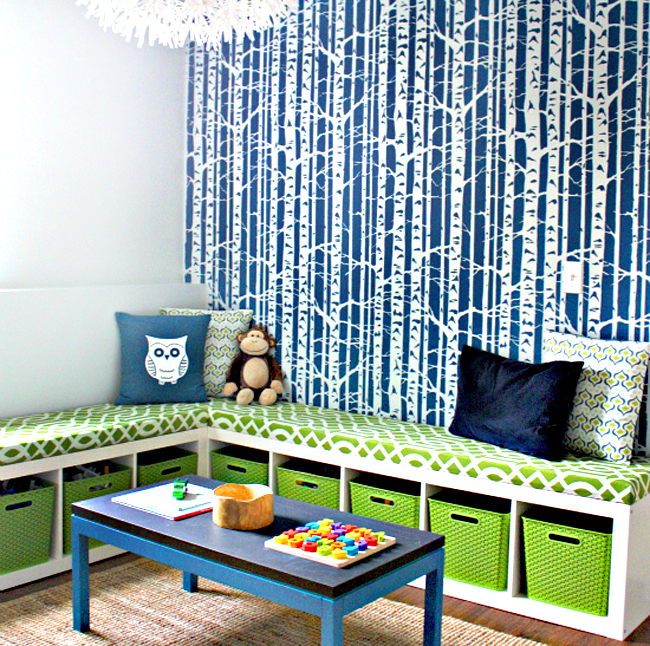 You probably know that we're big fans of standing desks here at Decoist, but standing around the Thanksgiving dinner table? Not so much. With Thanksgiving a few days away, you might be scrambling to obtain seating for all of your guests, and while it's true that you could just purchase more chairs, that would also mean finding somewhere to stash them for the rest of the year. If you're looking for a solution that won't take up unnecessary space in your home once everyone leaves, read on for eight efficient, DIY and alternative seating options that will ensure everyone in the family has a place to sit.
Cute ottomans in pretty colors and patterns are a go-to for extra seating but can be quite pricey, averaging about $50 per pop. Shanty2Chic has a smart, DIY option made of some wood, foamcore, padding and customizable fabric for just $20 each.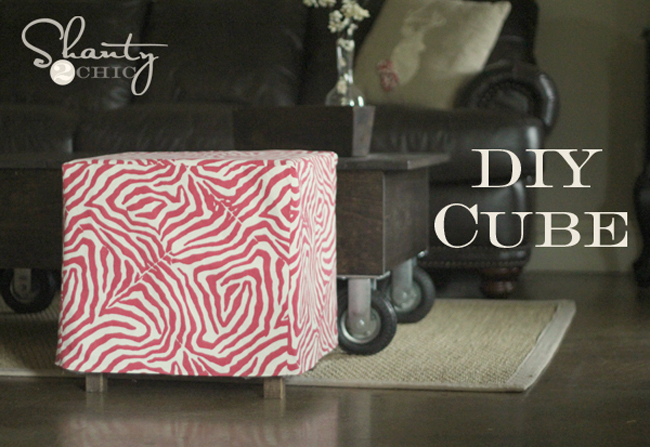 We love the way ottomans look when placed in pairs, but if you only have room for one, make it the Cubista. While it may look diminutive, this power player breaks open Matryoshka doll-style into enough stools for five additional people. That means your cat can still have its own place to sit even when Aunt Sally, Uncle Norm, and your two cousins are over.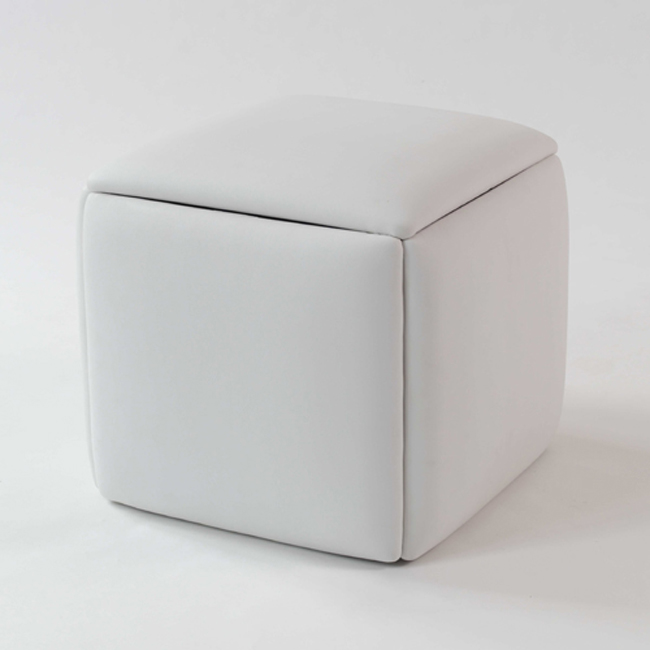 You may not have spare chairs lying around, but you probably do have stacks of old magazines. Possibly inspired by NJU Studio's Hockenheimer seat, WhimZeeCal has a detailed tutorial on how to turn your collection of 'zines into makeshift seats. This is also a great excuse to keep your favorite editions instead of throwing them out.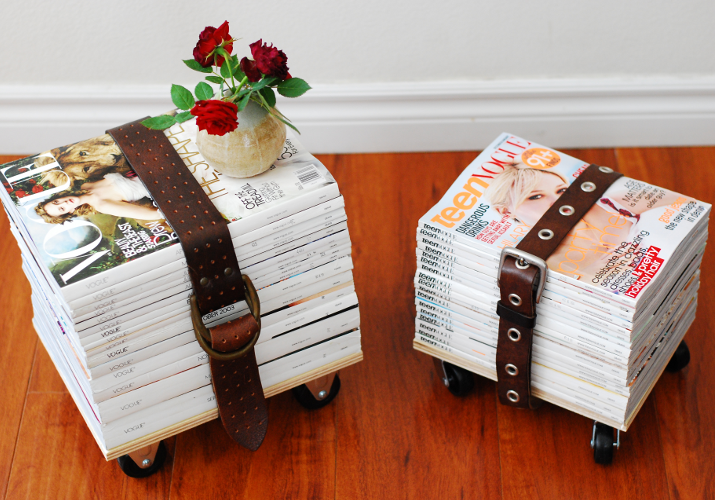 IKEA folding chairs are an obvious and ubiquitous choice when it comes to auxiliary seating, but we like the idea of hanging them up on walls instead of having them take up valuable floor space. It would be nice to do a whole wall of them in different colors to create a visual statement that's fun as well as functional.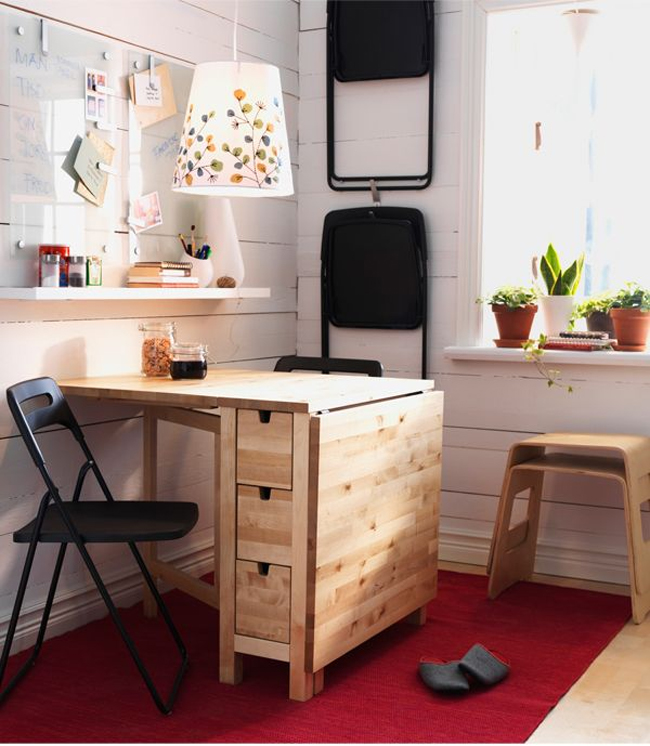 If you already own a few mismatched folding chairs but are less than enthused about showing them off to your guests, Decoist's very own Thalita Murray has a cute folding chair makeover that may make you change your mind. First, she reupholstered the chairs in some retro marbled fabric, and then she decorated the bottoms with adorable chalkboard messages that invite guests to "grab a seat" when they're in their closed positions.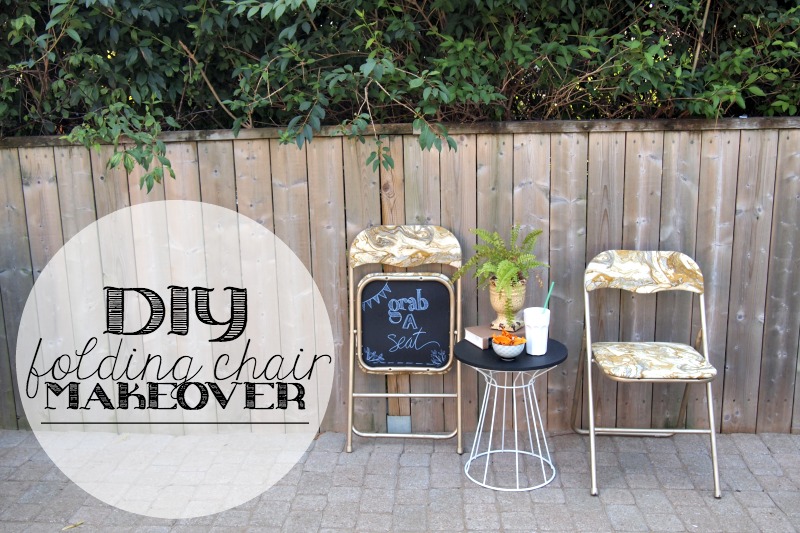 Who knew that cinderblocks could look so chic? Copy DIY mastermind Lena Sekine created this elegant bench with minimal effort.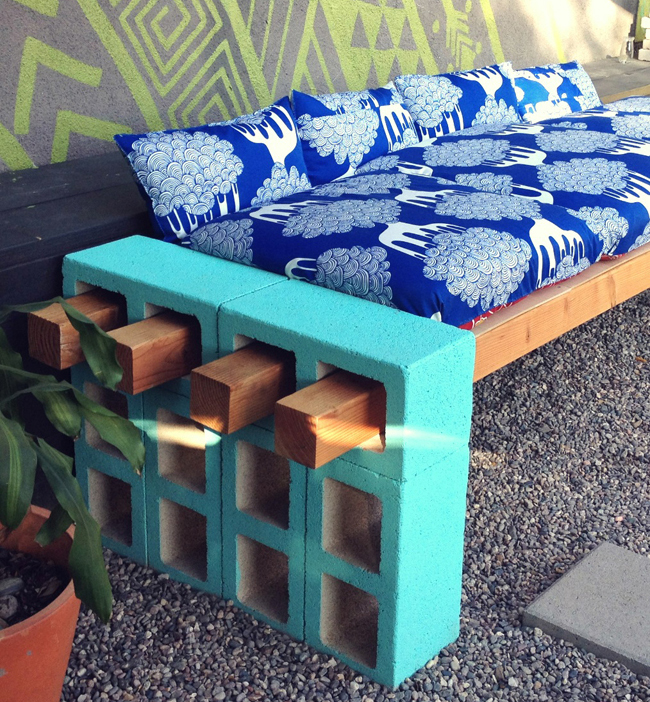 When you're really in a bind, try laying a vertical bookcase on its side to pinch hit as a makeshift bench like iheartorganizing did. Then, just throw a few cushions on top and pull up a low table, and you've got yourself a banquette.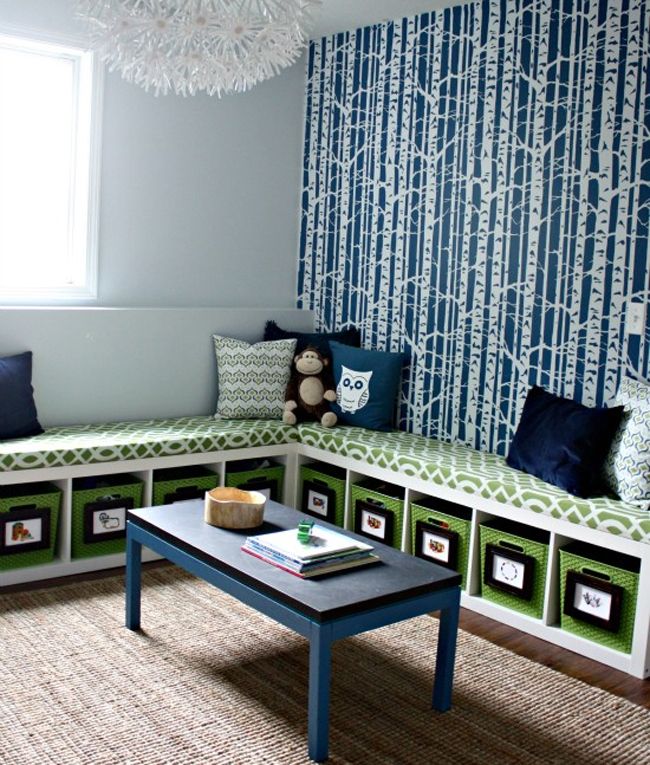 And quite possibly the strangest option for extra seating of all of time, the Shair Chair is a furniture concept by Jie-Jyun Lyu that acts as one chair on a regular basis but can break into eight other chairs when friends come over. The seat's spore-like nature is a bit disconcerting, but think about how much space you can save! And on top of all that, the main chair frame does double duty as a coat rack when all of the seats have been removed and are in use.