Say goodbye to that boring old furniture showroom where everything seems dead, and you can probably even find a quiet little corner for your afternoon siesta as well! (We have been to many of those!) Tel Aviv-based designer Ron Gilad is renowned for his unique style and presentation that challenges conventions and also brings with it a touch of humor. An unexpected surprise at every turn is probably the best way to describe it all, and he has brought this inspired approach to the latest Molteni&C showroom / gallery in Giussano. Dubbed the Glass Cube, this 400-square-meter space is definitely far more creative than those who named it!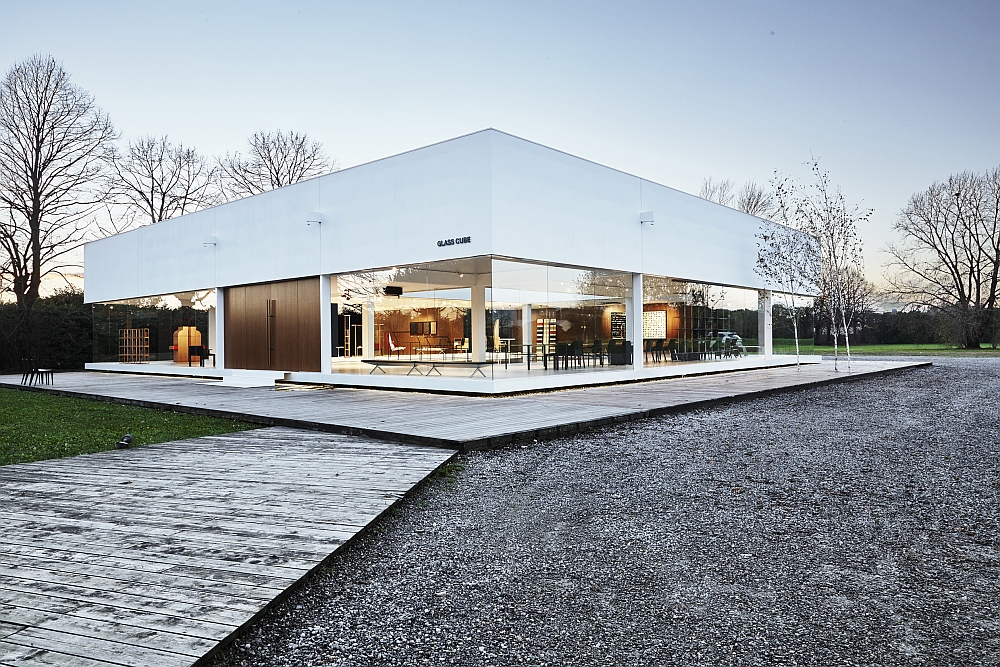 Dynamic minimalism is what the Glass Cube is all about, as you see geometric structures, shelves and storage units everywhere enhancing the overall appeal of the showroom. One of the first striking elements of the Glass Cube is actually a ceiling addition that seems to be precariously hanging on. A section of the Hug Sofa by Arik Levy and a pair of legs in shiny red shoes from the ceiling put a smile on your face. Despite its uber-minimal appeal, the Glass Cube interacts beautifully with nature outside as a reflective body of water at the heart of the structure brings the blue sky indoors!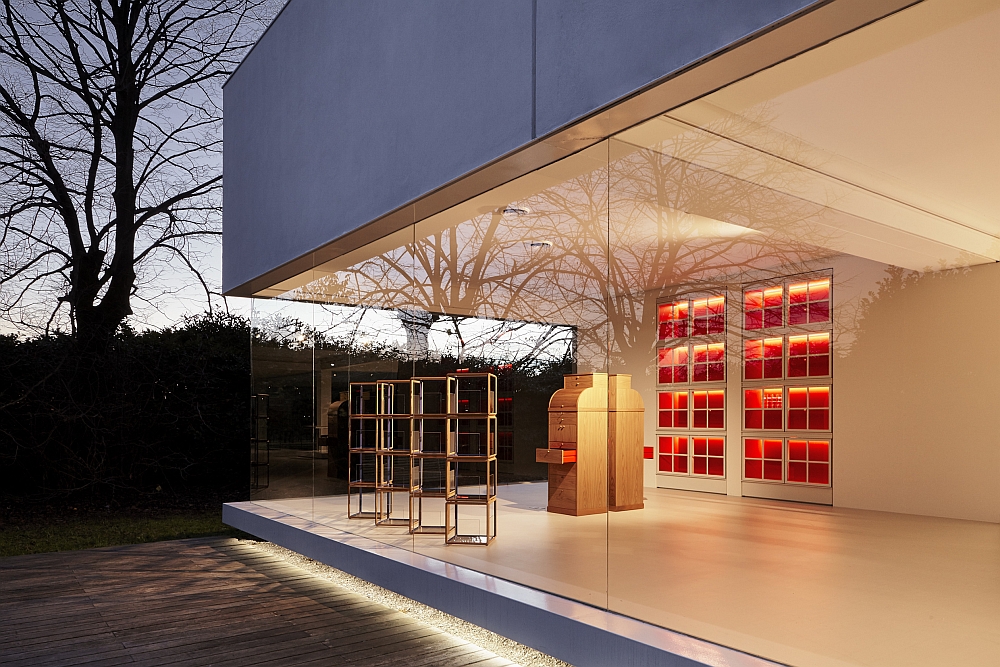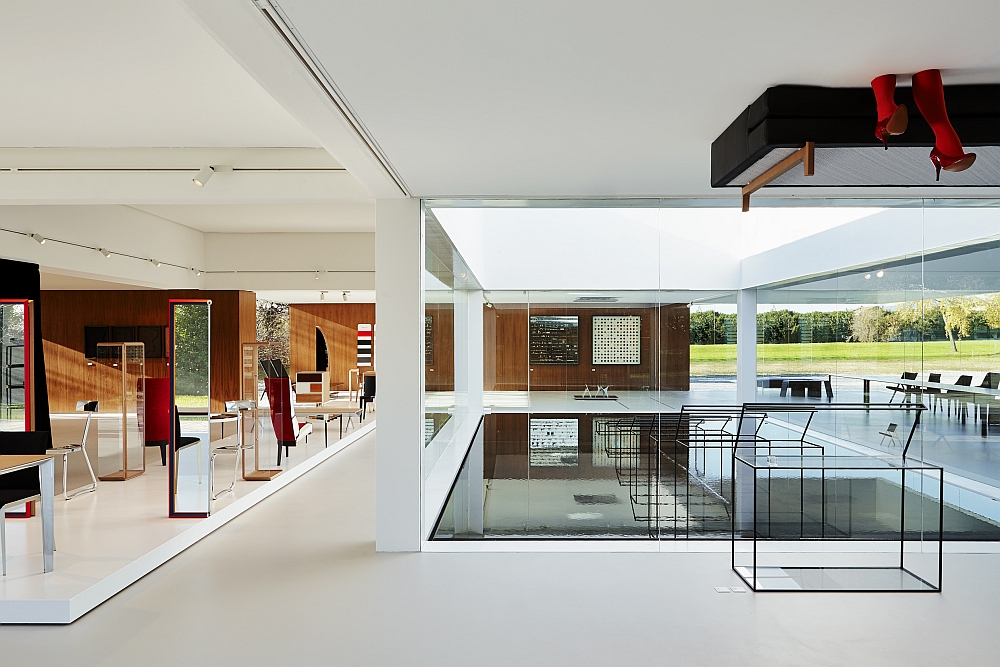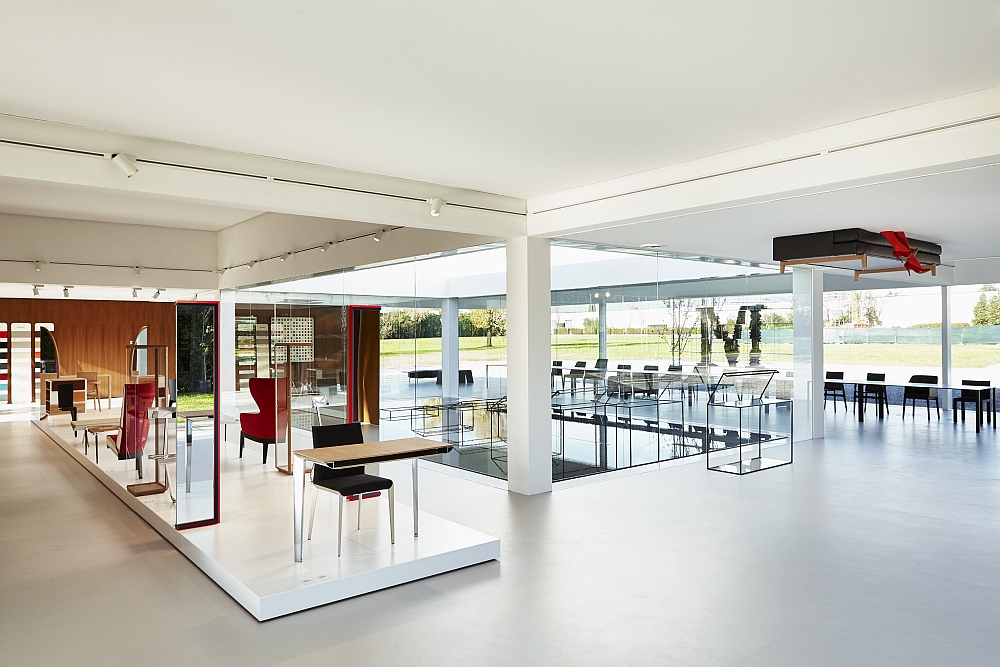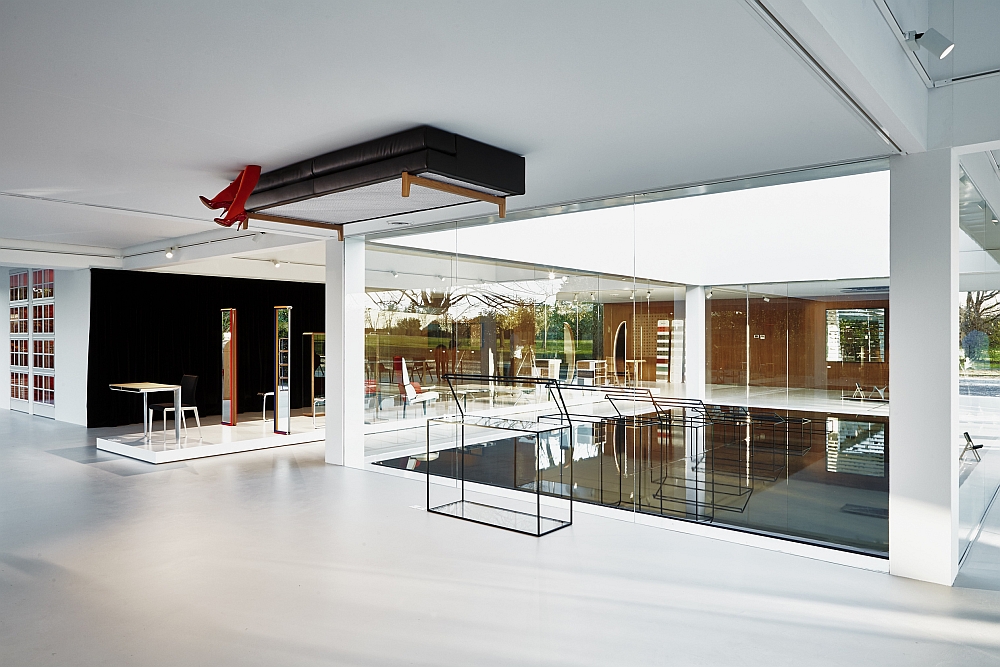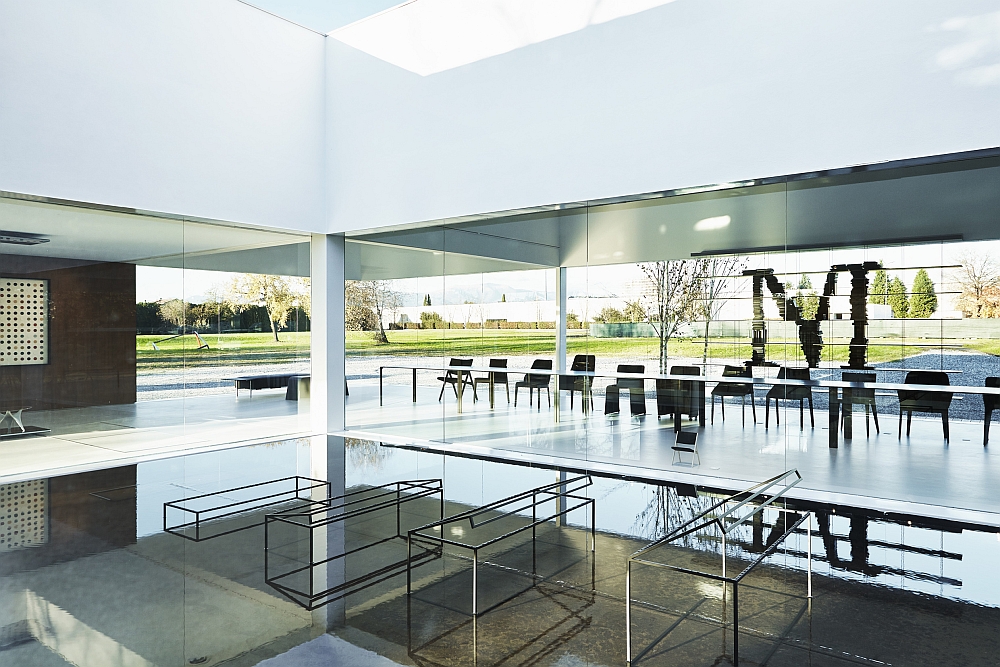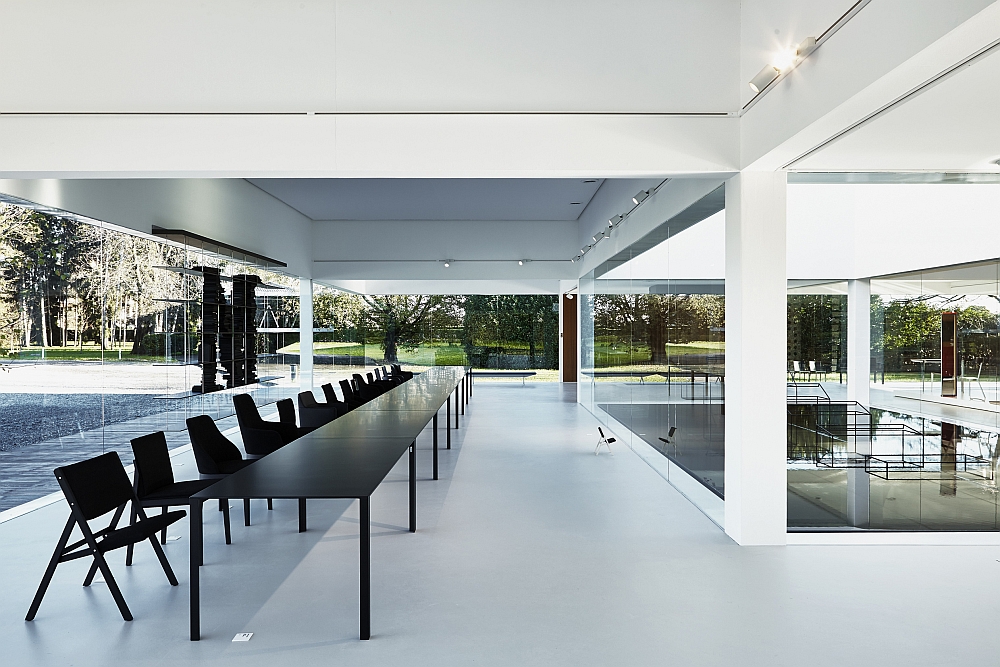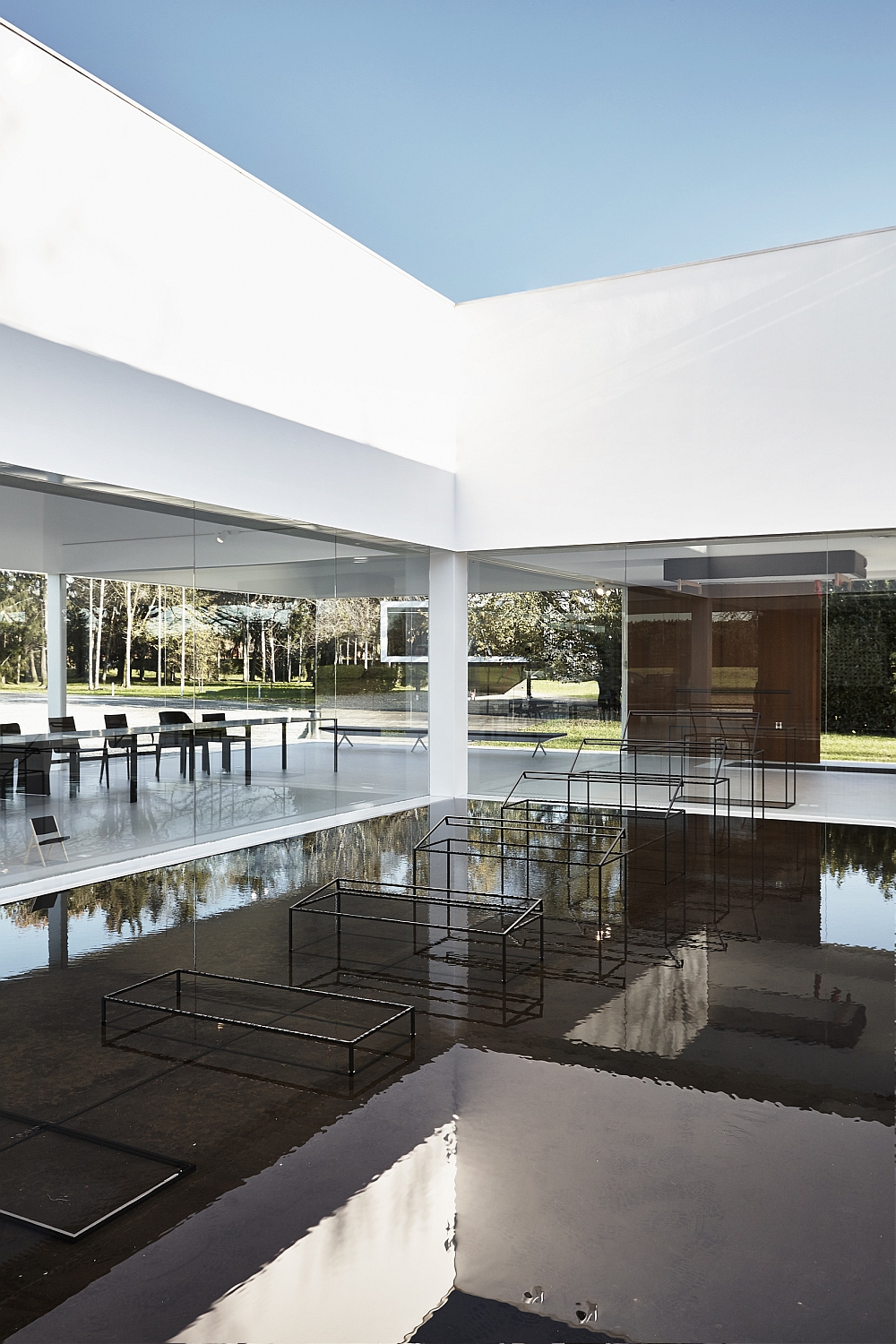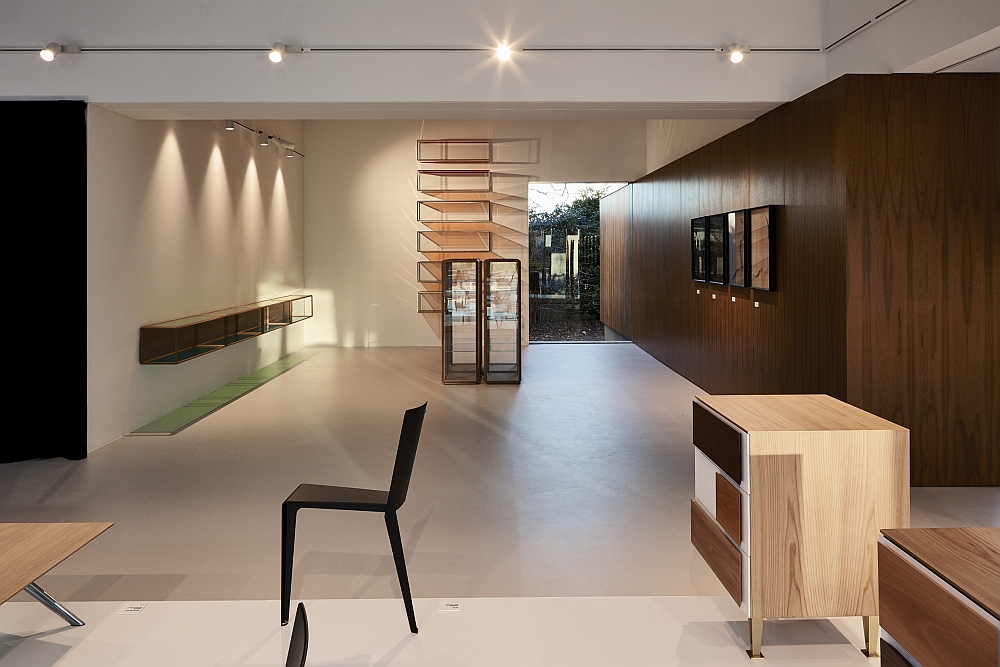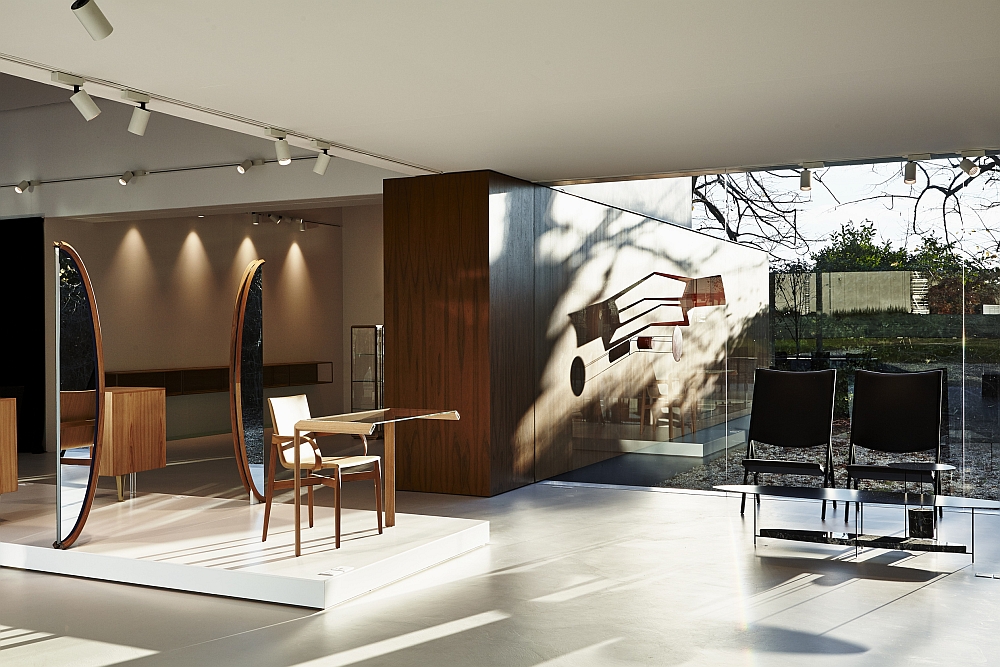 Some of the best Molteni creations are lined up in an eclectic manner, while a few of the decapitated pieces bring forth the craftsmanship and complexity that goes into their making. Since we cannot afford to cut and look through Molteni's furniture, this is indeed a rare chance to get a peek at what lies within. And capping off this extraordinary journey is Wunderkammer, a place where the company's vision and creativity meet cutting-edge technology.
Shaped by both Francesca Molteni and Gilad, this 'theater for decor' transforms an all-white setting along with Molteni furnishings inside into a world of colorful delights using 3D-mapping projections. A perfect way to complete this showroom of the future!