It was just a few days ago that we were talking about the possible revival of Tudor style and how modern designers are giving these classic homes a contemporary makeover without actually altering their distinct silhouettes. Today we have another beauty that perfectly exemplifies this seamless blend between old world charm and modern aesthetics. Overlooking Lake Washington, this Seattle home has all the trademark traits of the timeless Tudor house. A style that combined late Medieval and early Renaissance influences, it was incredibly popular in Washington in the pre-World War II era. With its pitched gable roof and decorative stonework, the Book House is no different.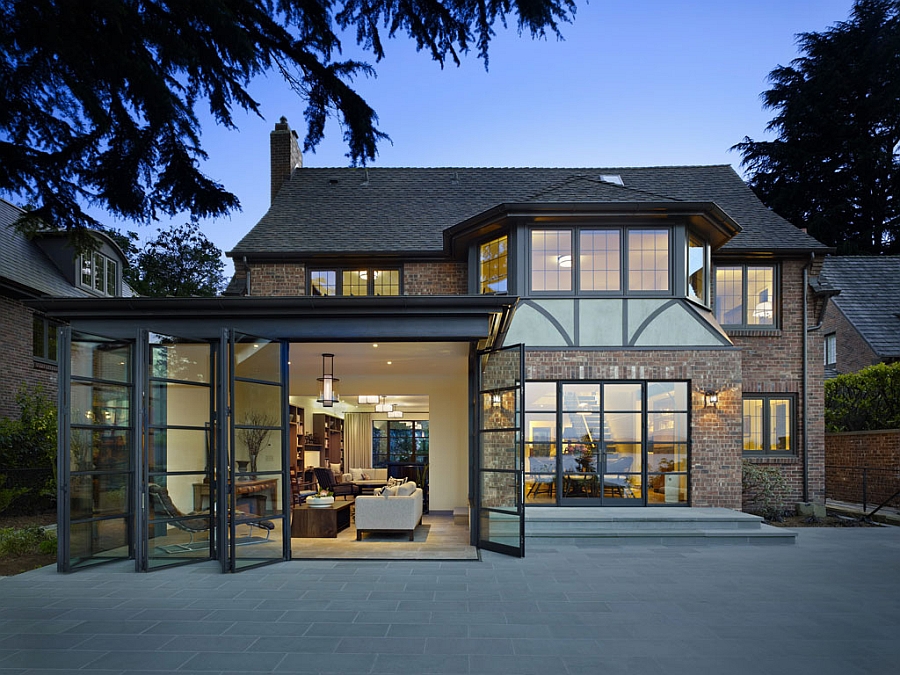 Transforming the interior of this residence into a welcoming, modern hub, DeForest Architects turned to steel framed glass windows and walls for the makeover. With the homeowners being booklovers, the theme of choice was both simple and unique. Bookshelves were used extensively to delineate spaces, define them elegantly and turn every corner into a serene, ergonomic reading nook! Unassuming, neutral colors were incorporated throughout, while the Tudor influences were kept largely intact. By inviting the grand view outside indoors, the house instantly acquires a more open, airy vibe.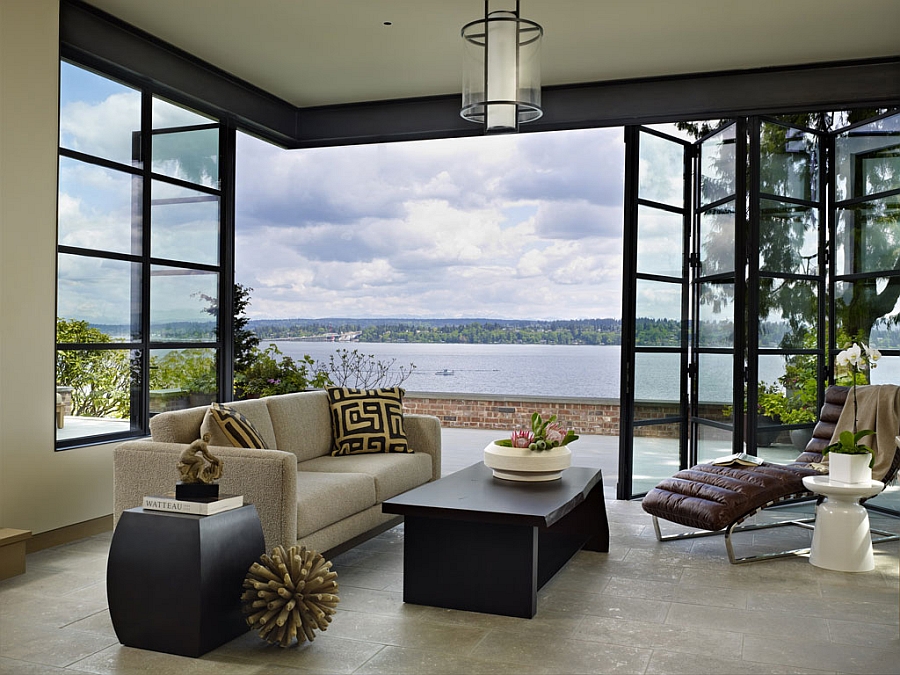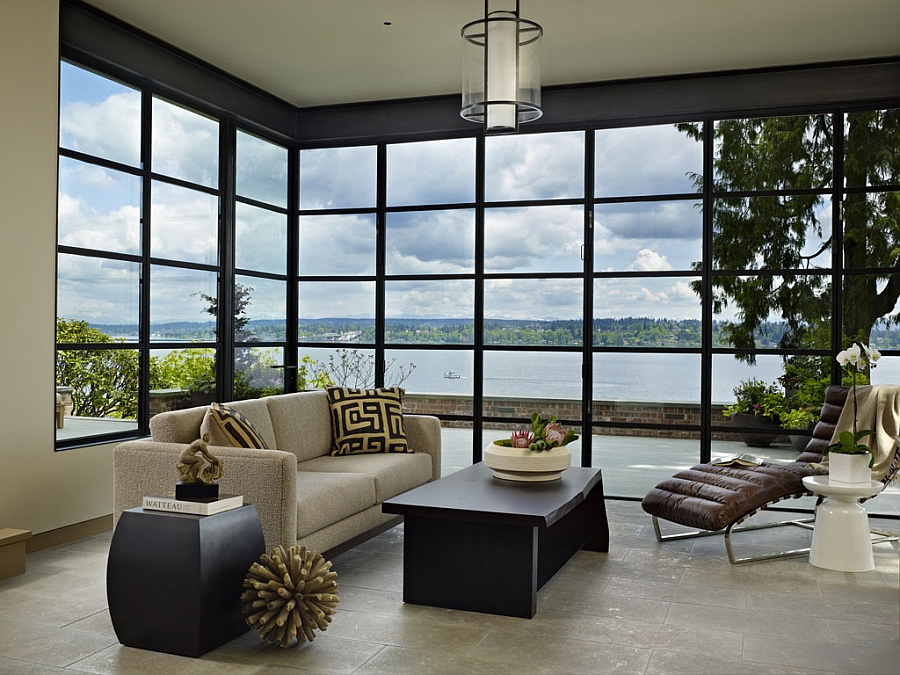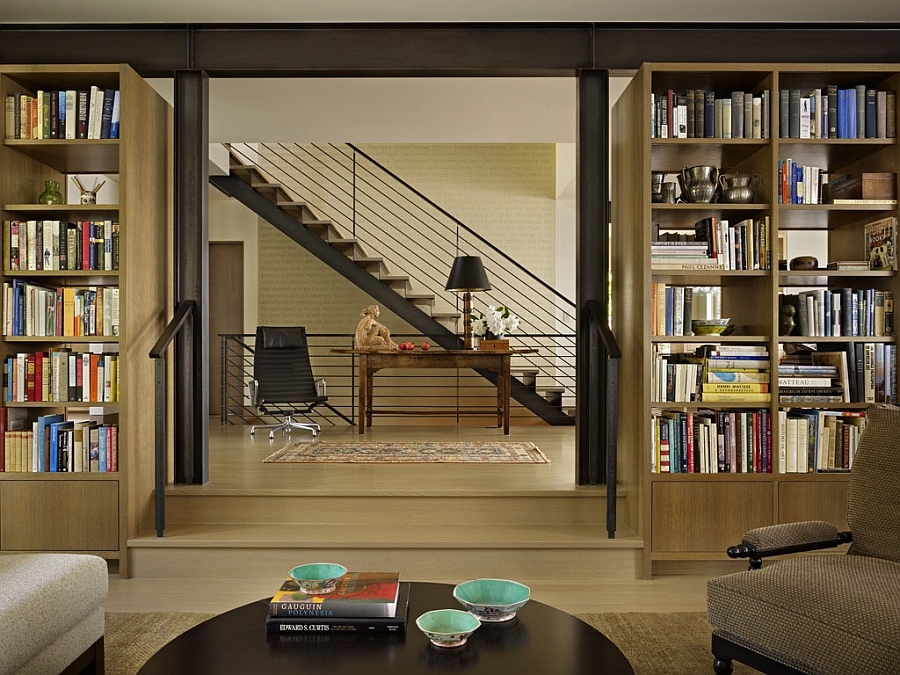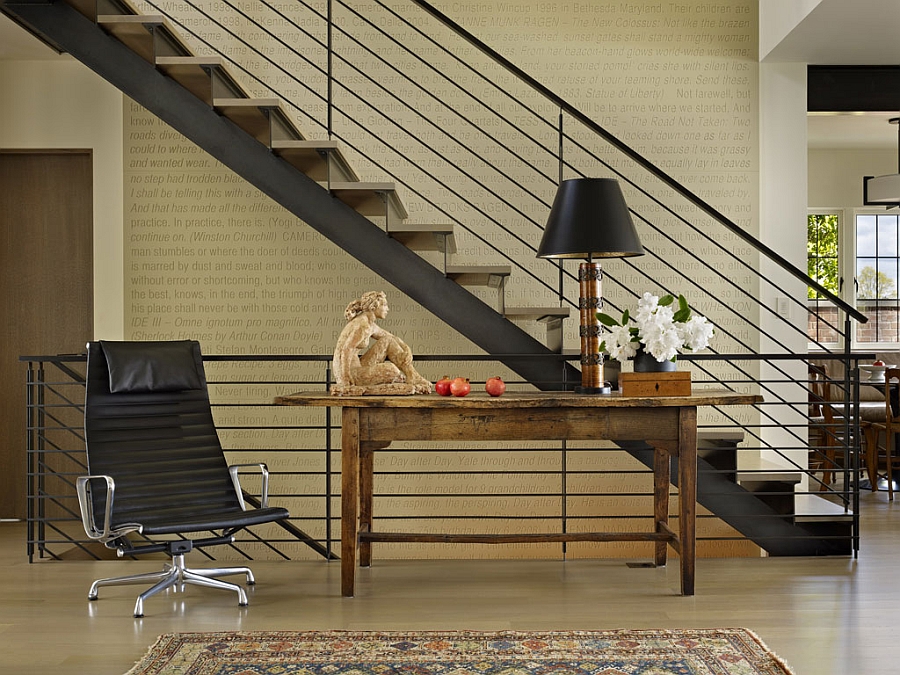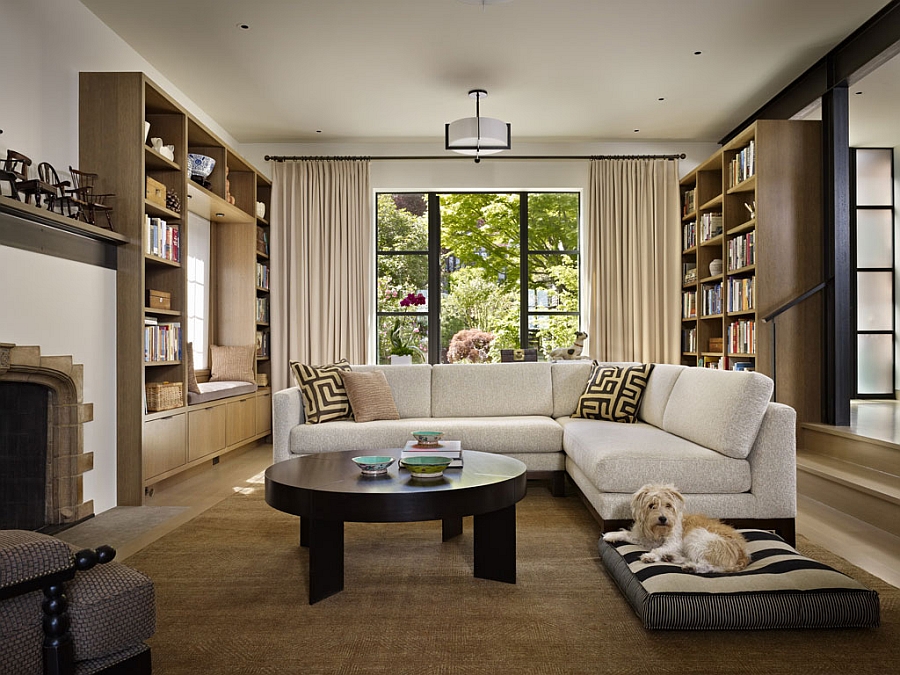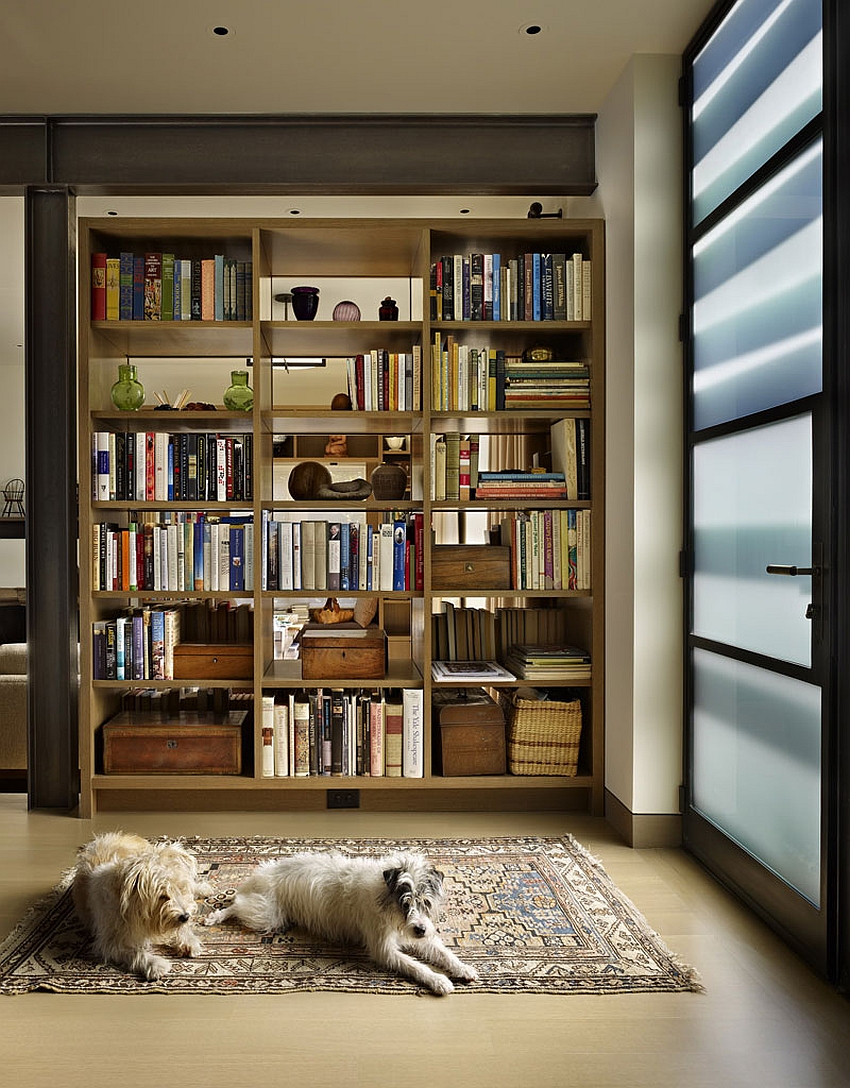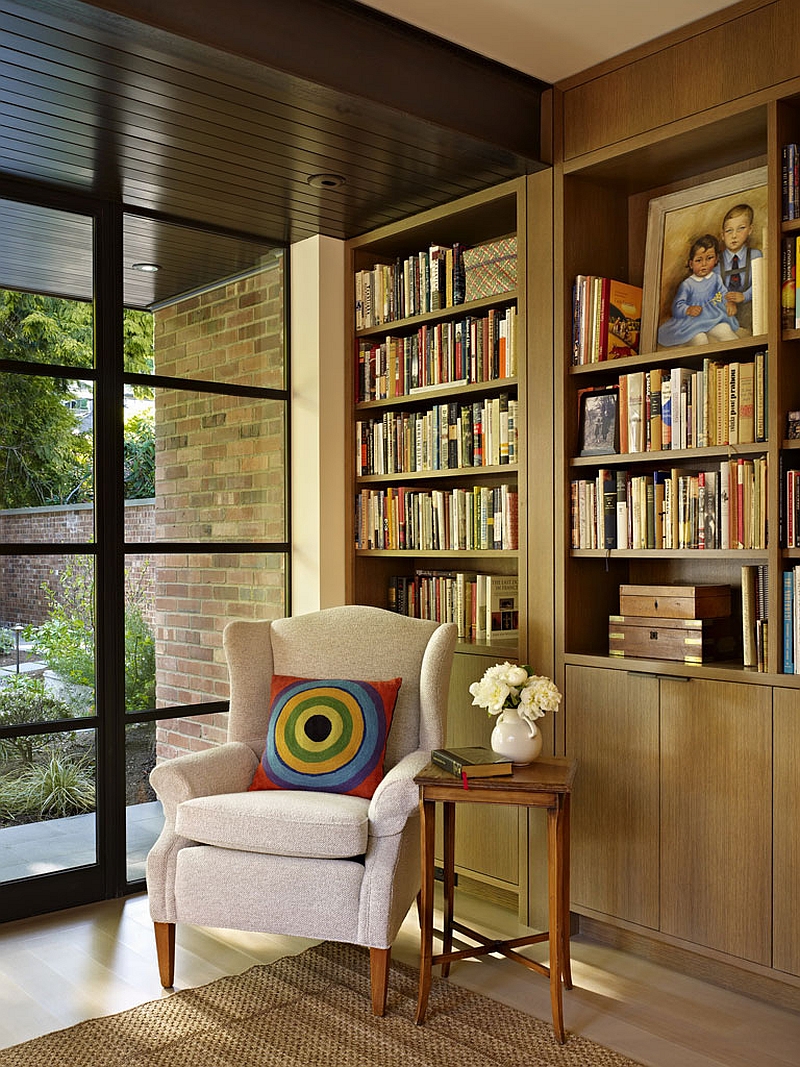 A smart banquette in the corner, a modern kitchen and a workstation next to the staircase complete the lower level. The top floor houses the master suite along with other private spaces. A secret garden outdoors and the sunroom ensure that the scenic landscape outside becomes an integral part of the living experience at this lakefront home.