When it comes to affluent beach houses and a glamorous lifestyle, few places in the US come close to the charm of Miami, Florida. Located in the Biscayne Bay region, the lavish Peribere Residence is spread across 6,000 square feet and epitomizes the design style and flair of the region perfectly. This $2.5 million contemporary home on the beach offers unabated views of the downtown Miami skyline and Port Miami while draping you in a world of luxury. Designed by Max Strang Architecture, the exceptional residence exudes an undeniable hint of chic coastal style, which makes it even more captivating.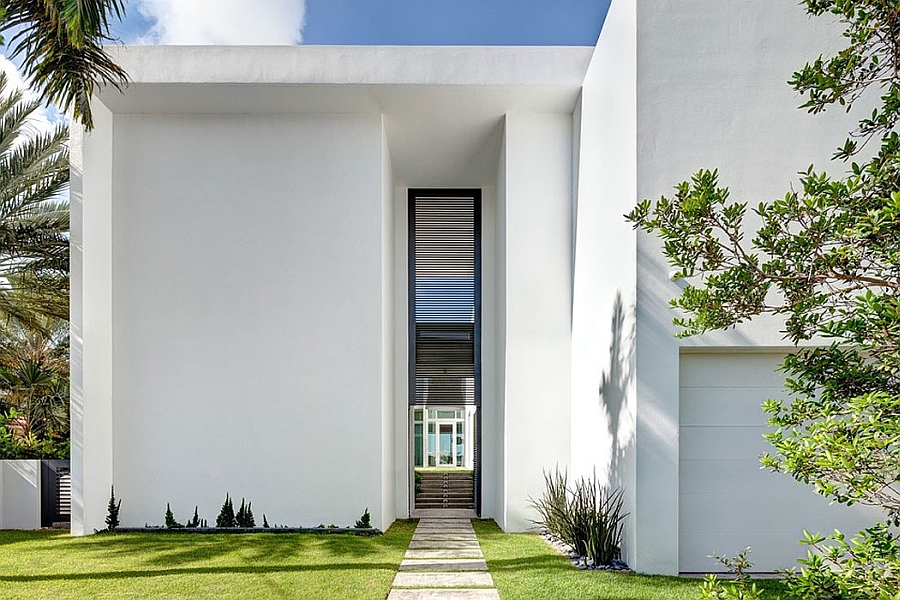 A beautifully curated garden leads the way to the grand private entrance of the house. Architects used a mix of Brazilian Ipe wood and glass to shape the exterior of the residence, while aluminum louvers were used to keep out the harsh Miami sun. Large sliding glass doors and glass walls become an integral part of each and every room of the house, as the view outside is brought indoors in an effortless manner. The classic coastal colors of white and blue are used in a contemporary context, with ingenious pendant lights giving the living area a whimsical aura. Decor additions like the Philippe Starck's Masters chairs add sculptural style to the setting.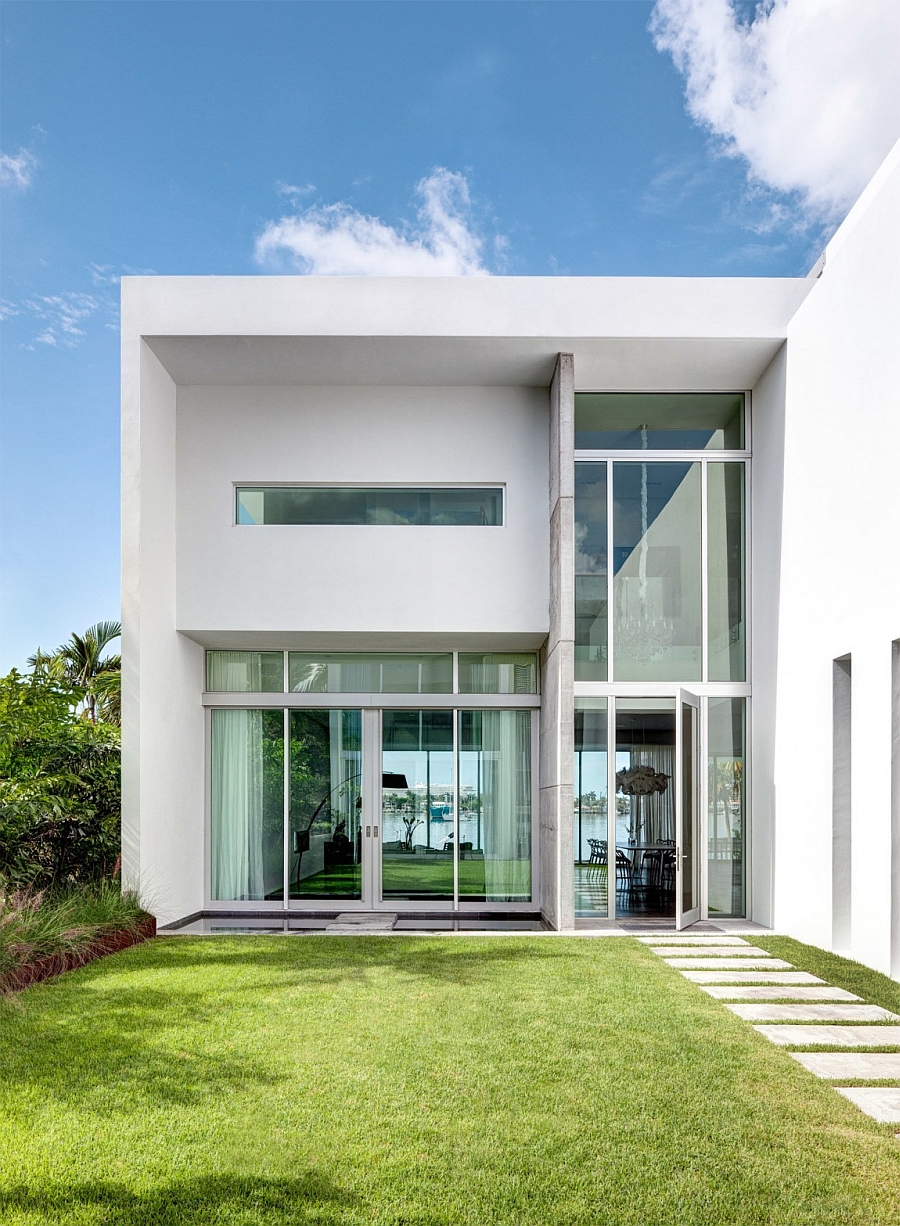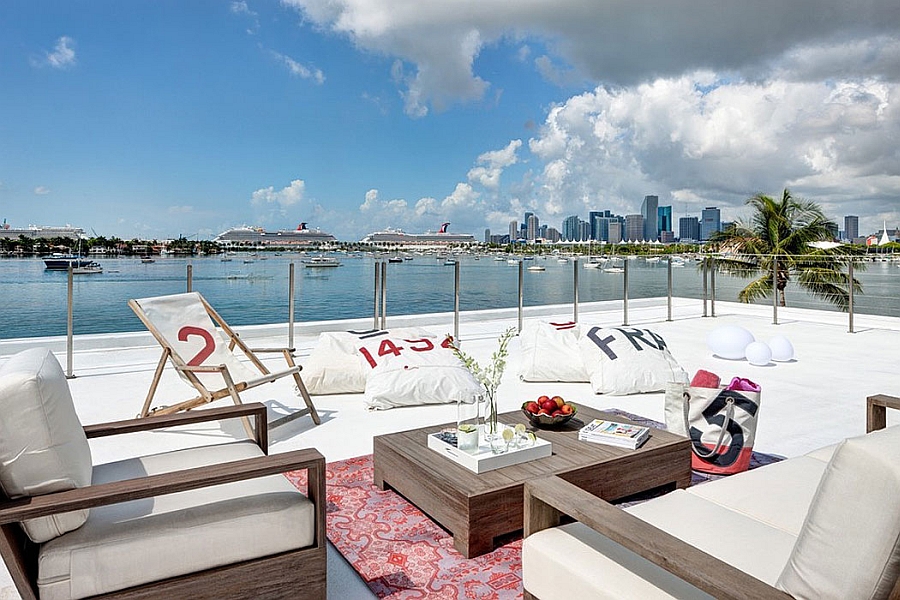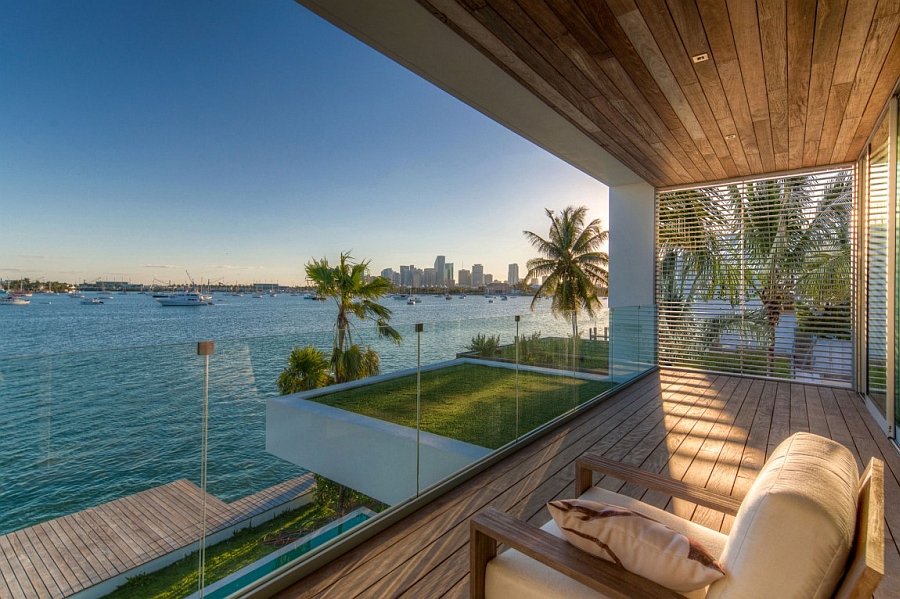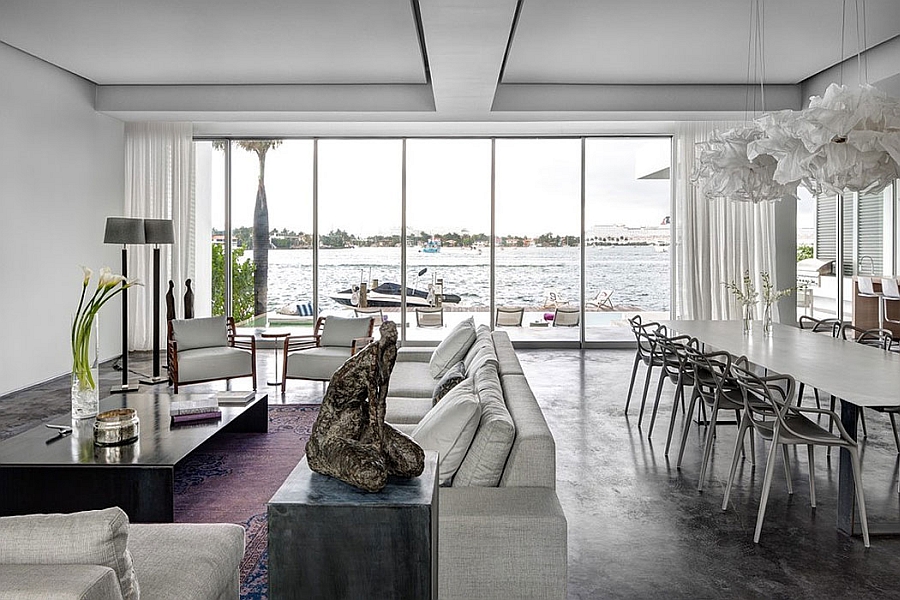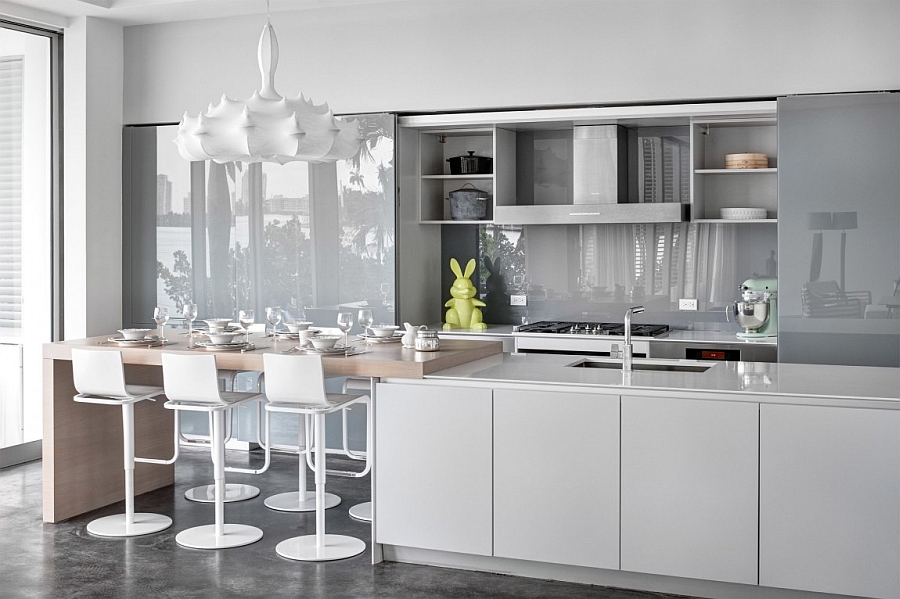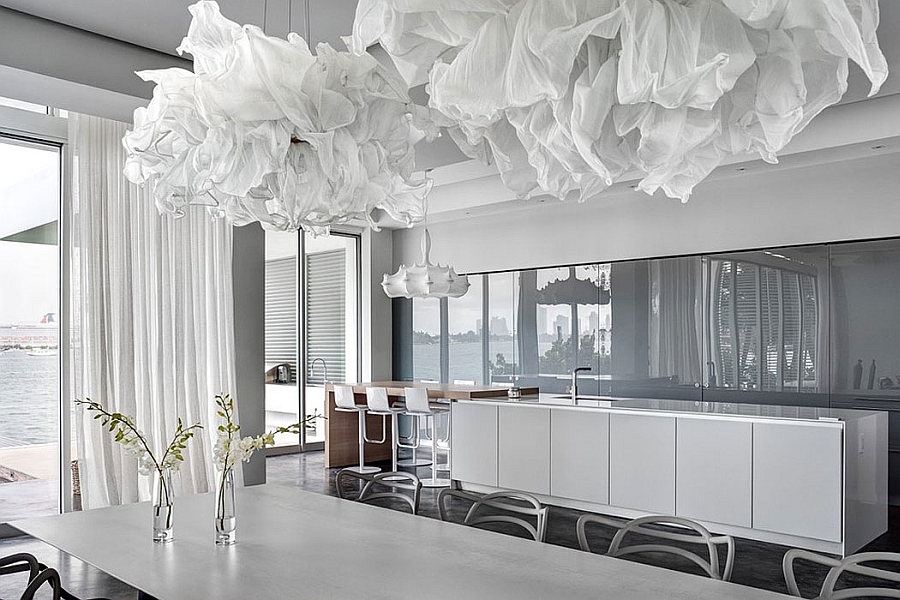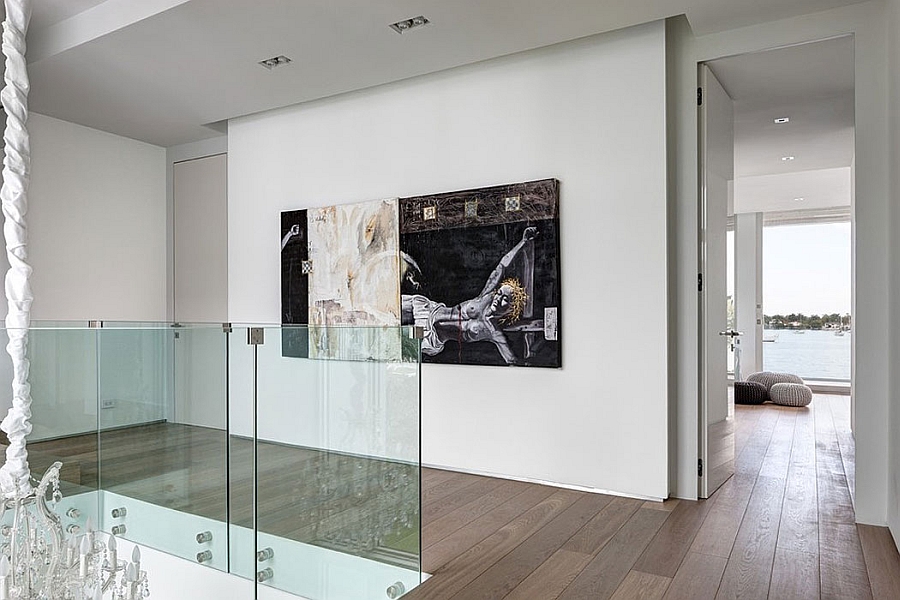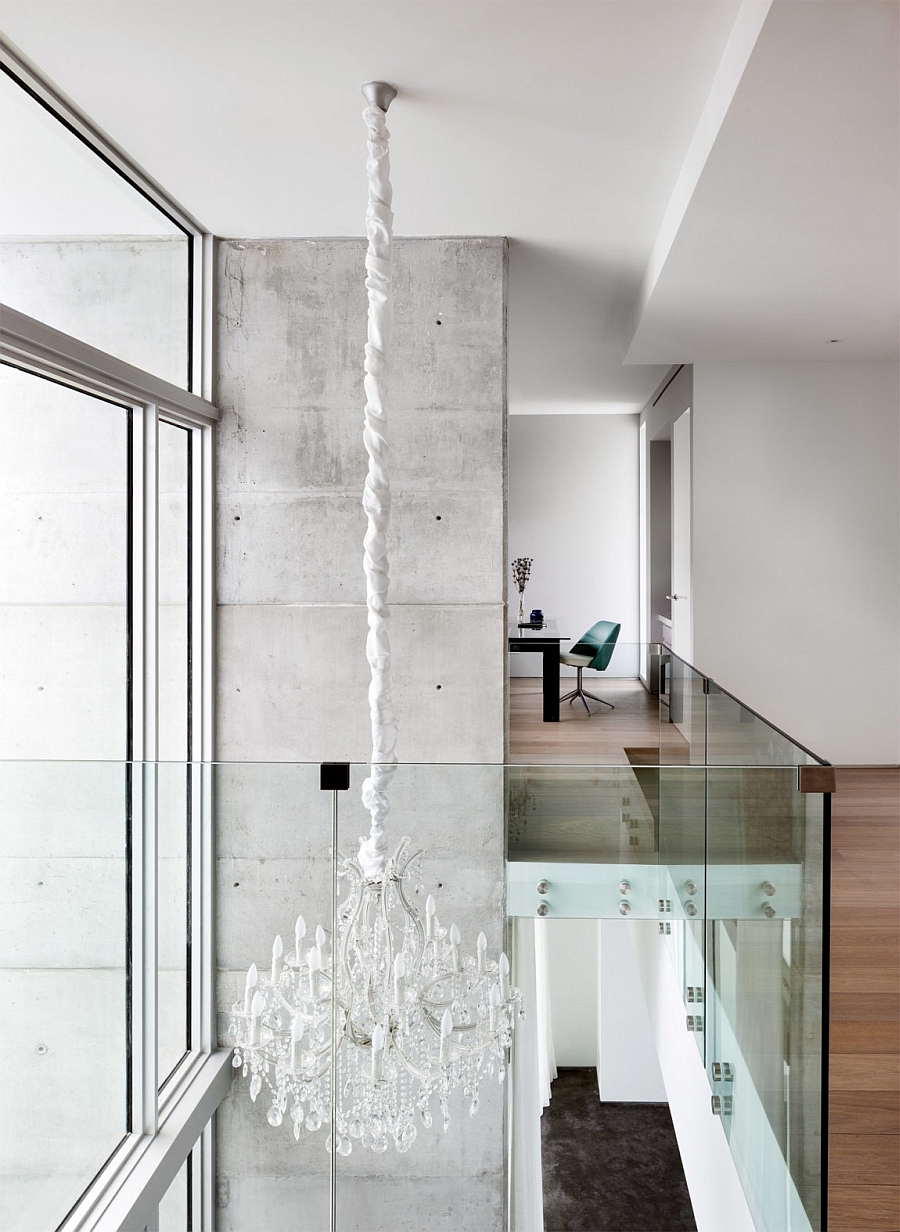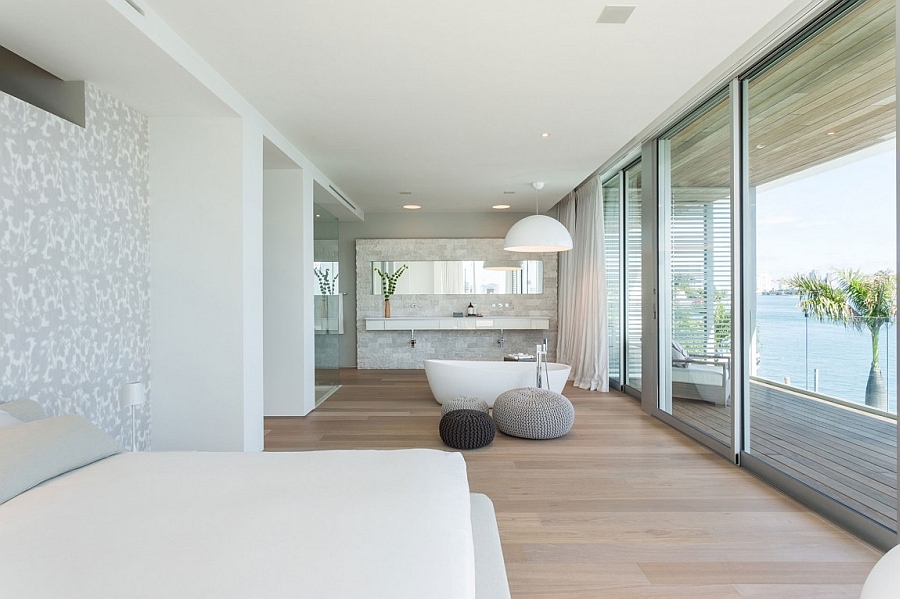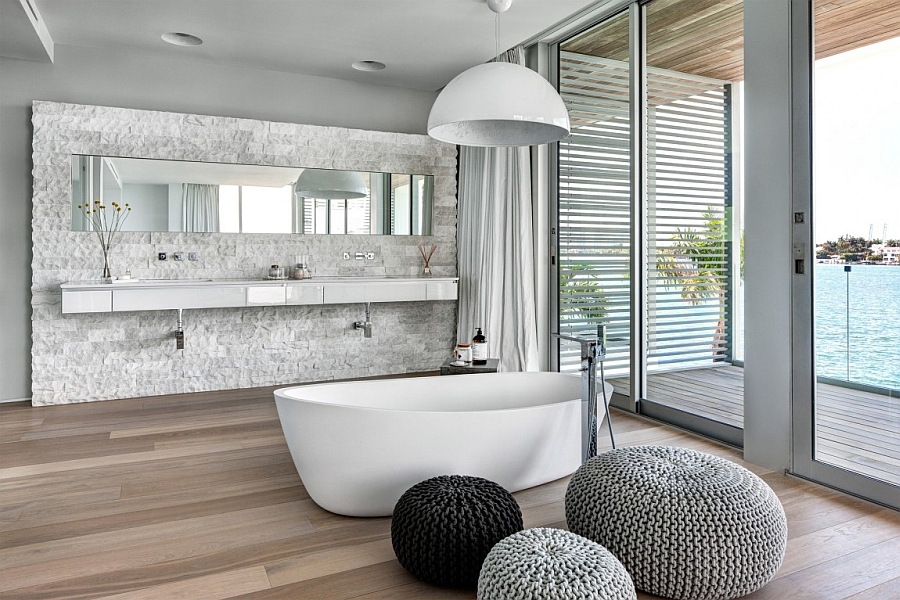 A grand master bedroom, guest rooms and other private spaces are housed on the top level, while a beautiful lap pool and an outdoor lounge steal the show outside. The fabulous beach home was designed to withstand a future rise in sea level or unexpected storm surges, making it a smart and safe haven overlooking the Atlantic.