Lighting is often considered the most essential element of interior design. While good lighting can turn even a modest space into a beautiful hangout, poor lighting can negatively affect both mood and work productivity. This small apartment spread across 97 square meters in the city of Hafia, Israel is part of a building originally built in the 50s. Located on the ground floor and surrounded by a poorly kept garden, it was dark and dreary when its new owners purchased the space. In order to breathe new life into the home and give it an urgent facelift, the owners turned to architect Jonathan Dar.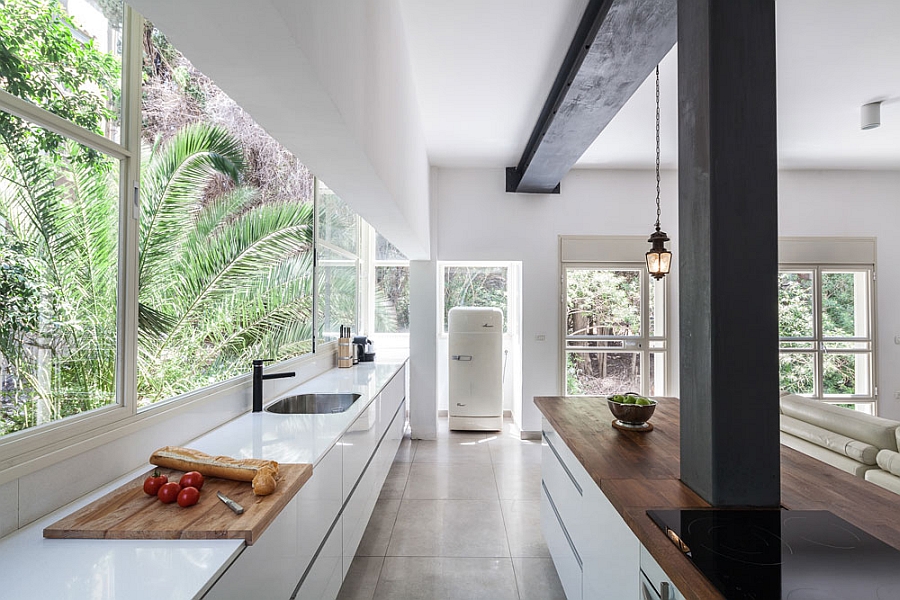 Radically altering the floor plan of the existing apartment, the first change that the architect ushered in was to do away with all existing internal walls. This not only freed up additional space, but also ensured that there was a better flow of natural ventilation. A small, open-plan living area that consists of the long, L-shaped kitchen, dining area and living hub make up the heart of the house. Large windows were deliberately used to usher in ample natural light and to give the apartment a visually spacious vibe. The rejuvenated private garden outside becomes a part of the interior thanks to this smart feature.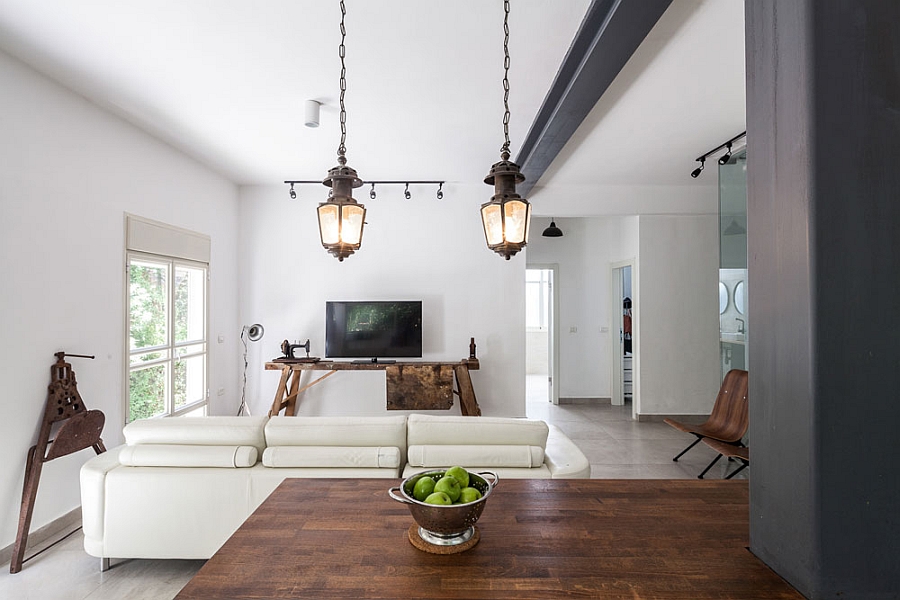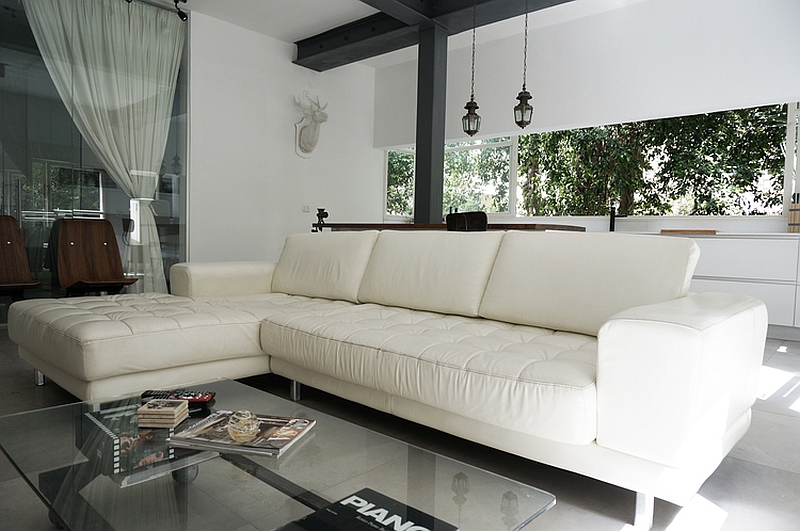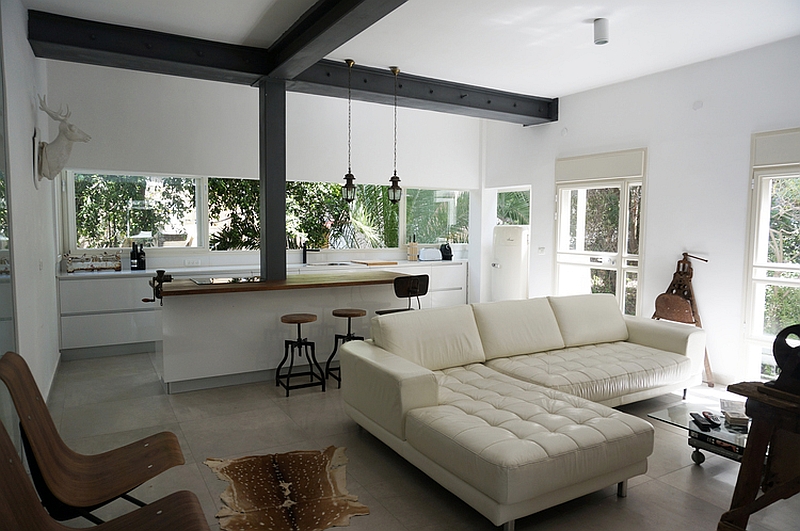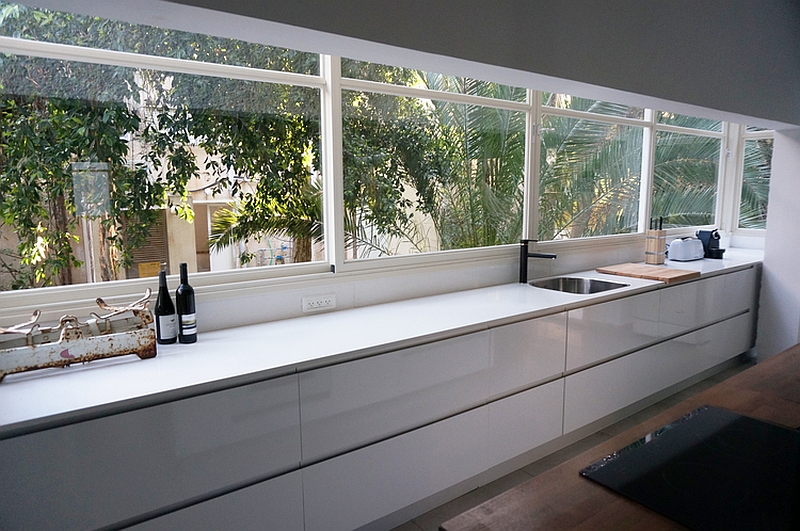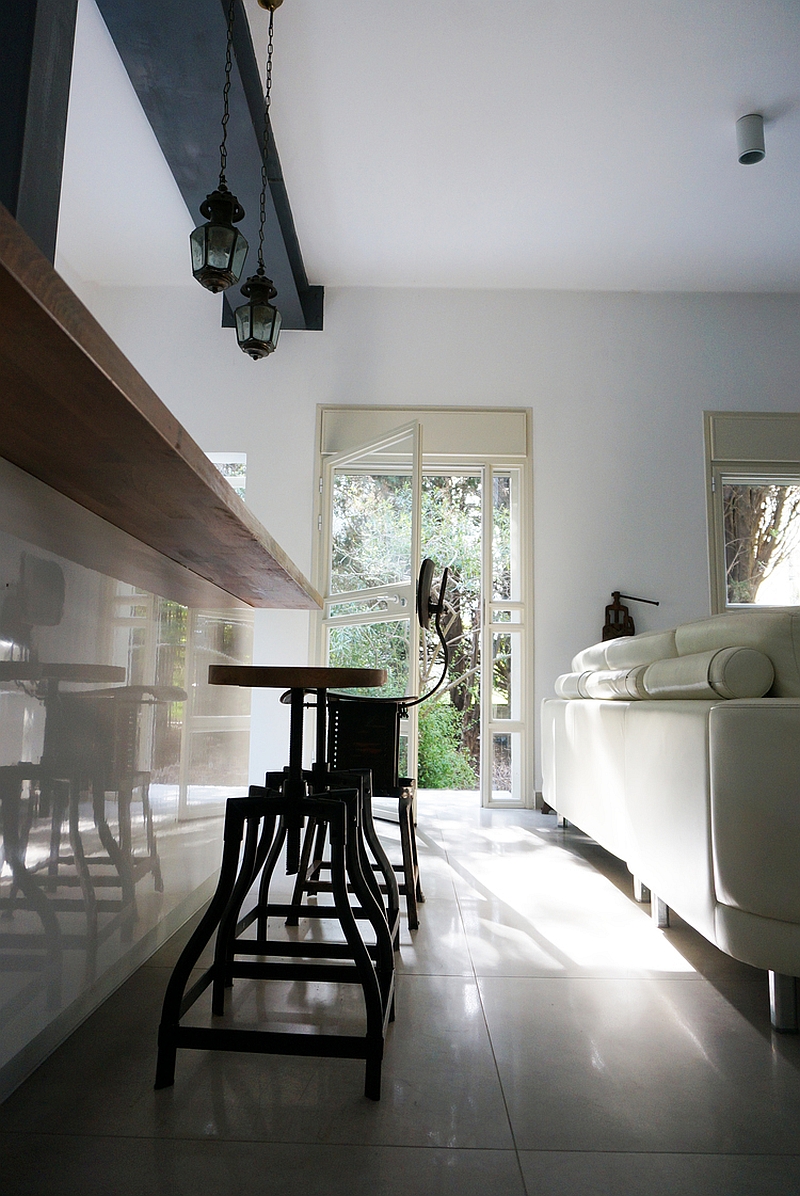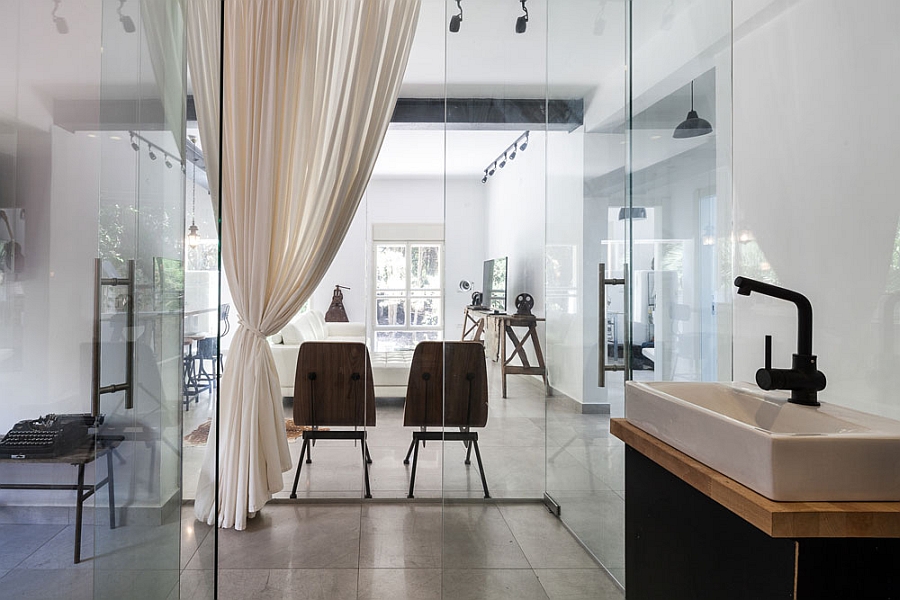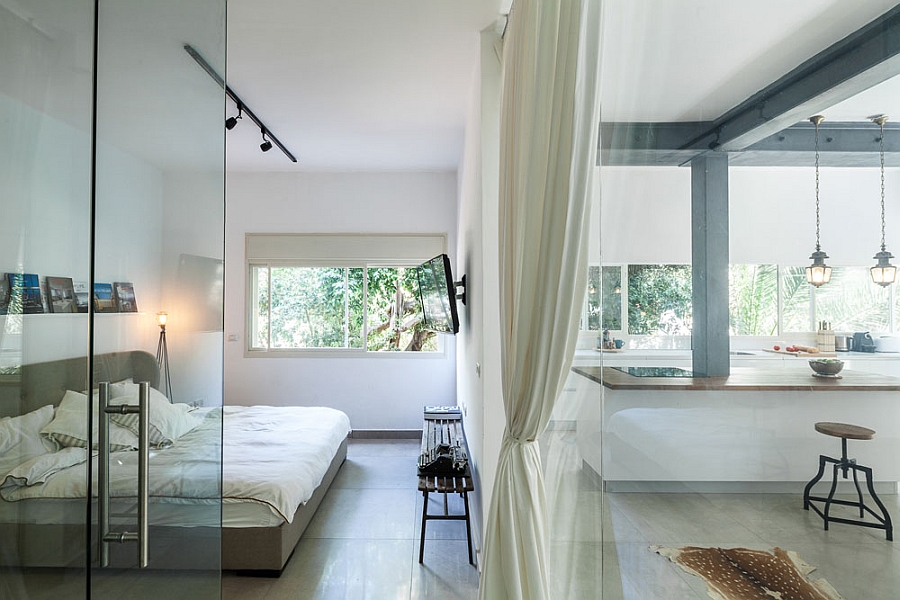 A neutral color palette dominated by white is used throughout, while decor collected from the local markets is used to give the apartment a distinct Hafia flair. Part of the master bedroom walls are replaced with glass partitions to once again bring natural light indoors. A bathroom with a shower area next to it and an ergonomic home office complete this revitalized apartment. Unfussy, practical and elegant, this renovation puts functionality ahead of all else!