Contemporary outdoor spaces often are a natural extension of the living space indoors both in terms of aesthetics and quality. Shaping a lovely outdoor lounge next to the pool or a smart dining space under the beautiful pergola is much more than a matter of mere practicality. Combining aesthetics, durability and comfort in an exquisite fashion, the outdoor collections that we have on display today promise to elevate the appeal of your backyard or terrace. Coming from the world of Anima Domus, each of these outdoor seating lineups has a unique appeal of its own.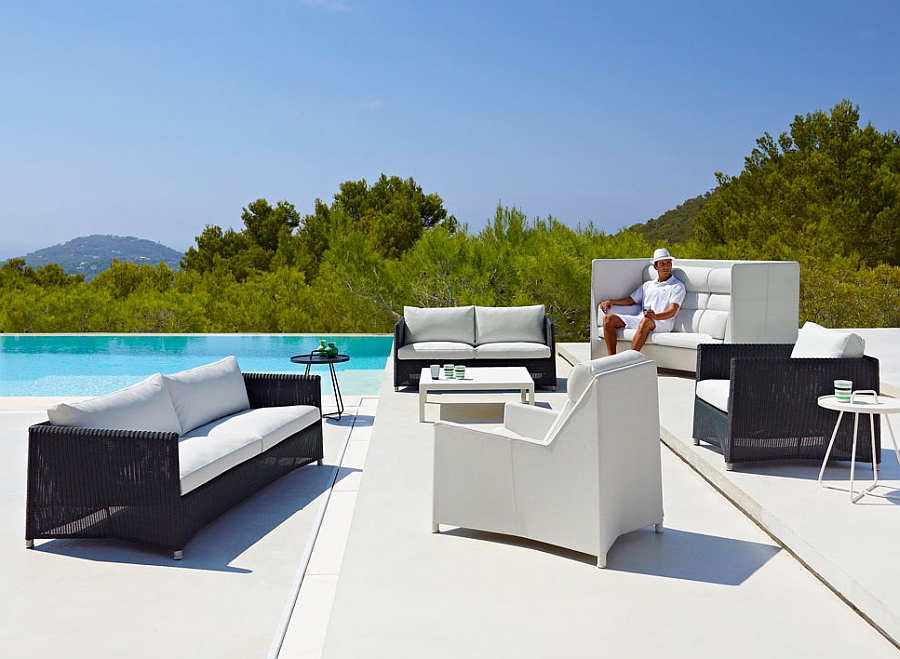 Braving the weather with ease, each of these seating options aims to look as elegant as any of the furnishings that you use indoors. Versatile and trendy, they promise to alter the way you look at outdoor furnishings forever!
The Allure of Diamond
If you are searching for an extensive collection that has lounge sofas, highback and lowback chairs, footstools and even dining table chairs, the gorgeous Diamond Series offers the perfect solution. Crafted by Cane-Line, the lineup is complete in every sense of the word, and its special 'quickdry foam' cushions ensure that your outdoor decor will even get through an odd shower or two with absolute ease.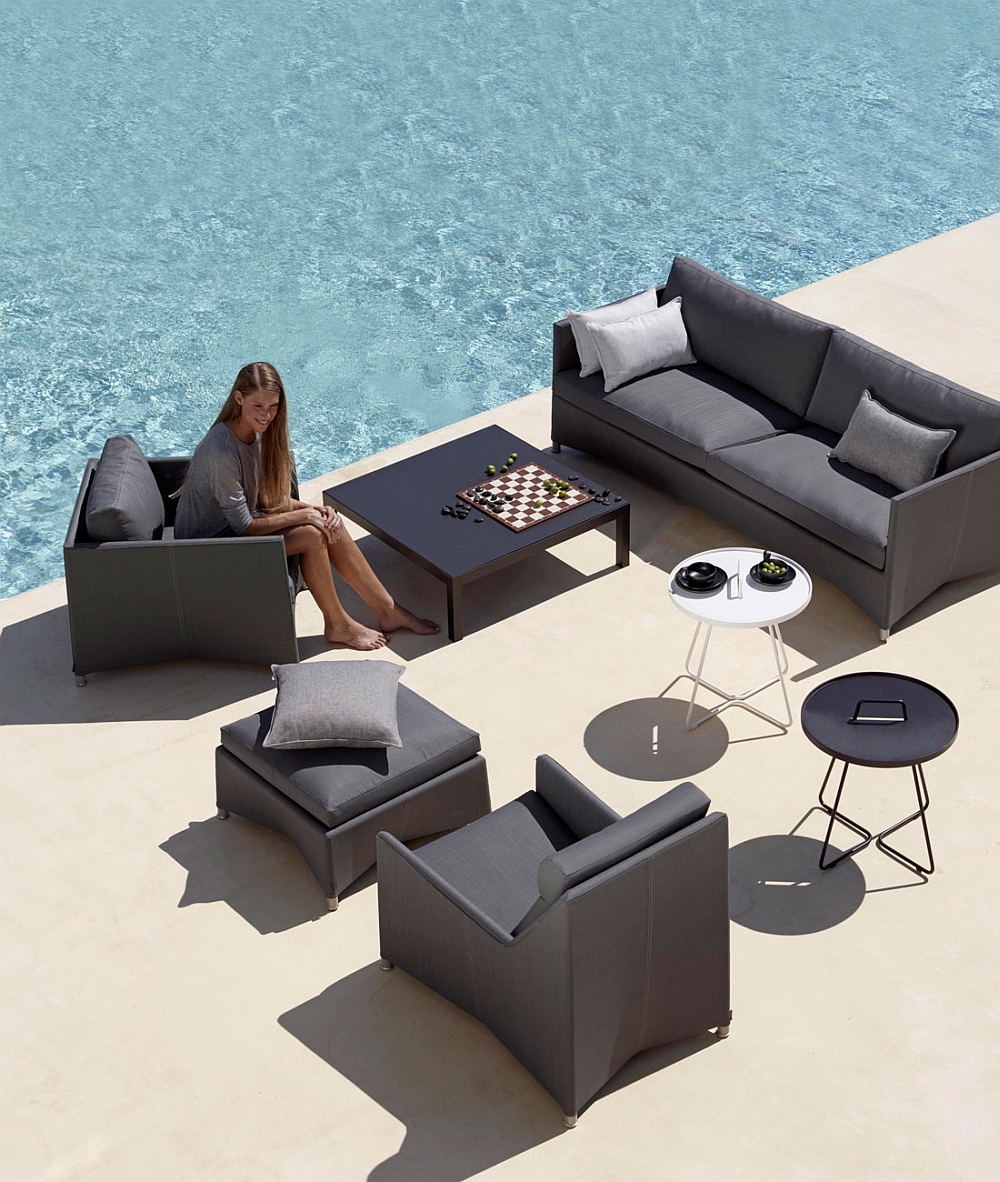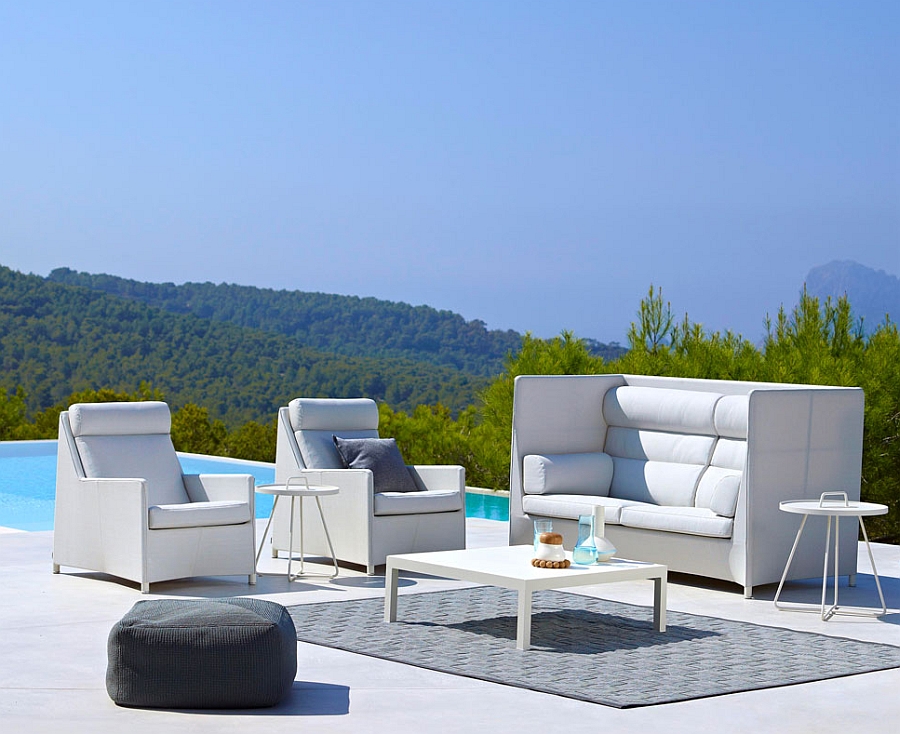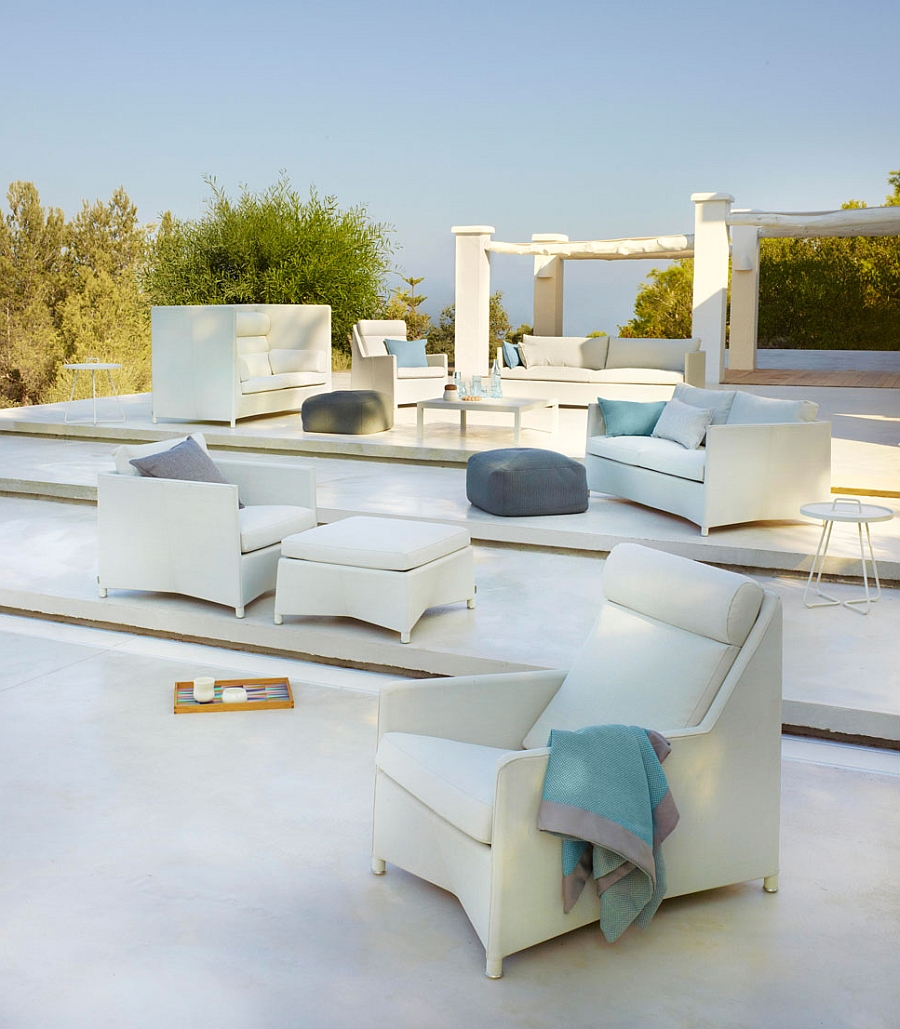 The design here is simple and unpretentious, and each of these furnishings easily complements your contemporary living room or dining area with panache. The highback lounger is the star of the show here and instantly becomes the focal point of your backyard.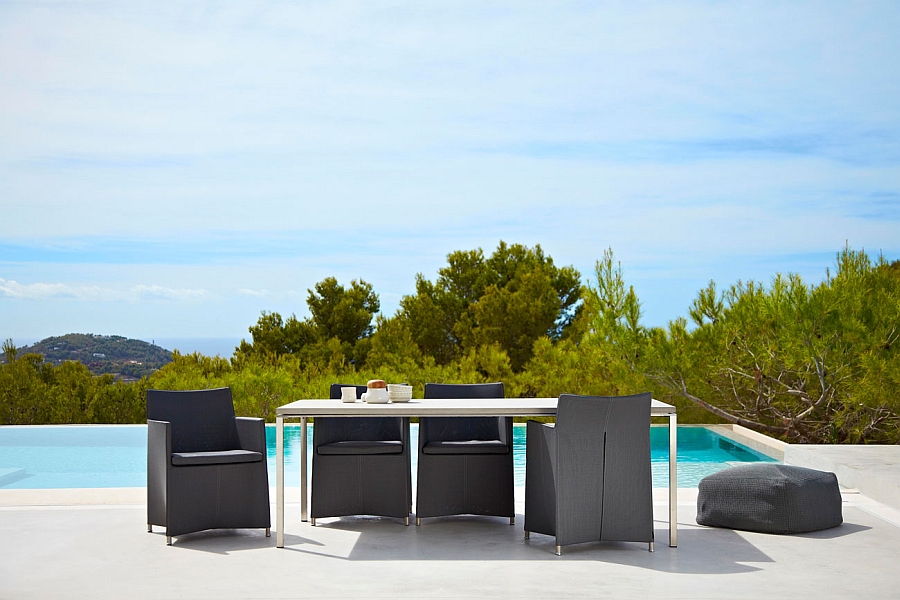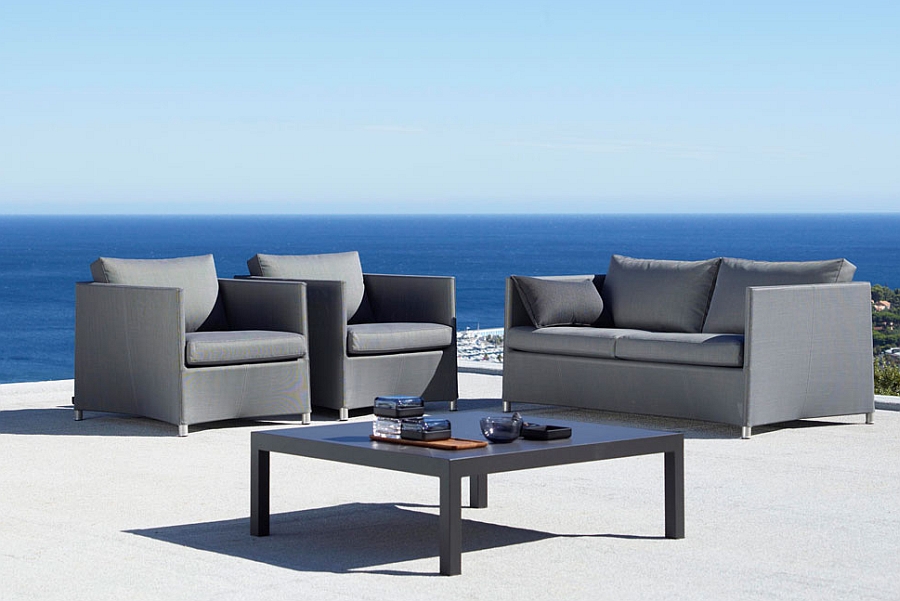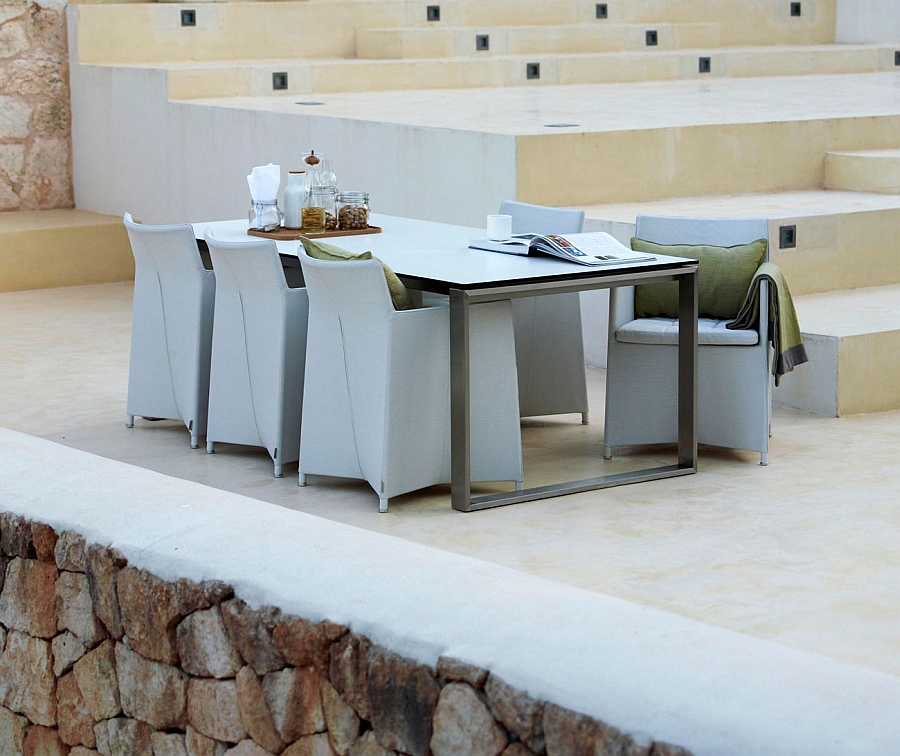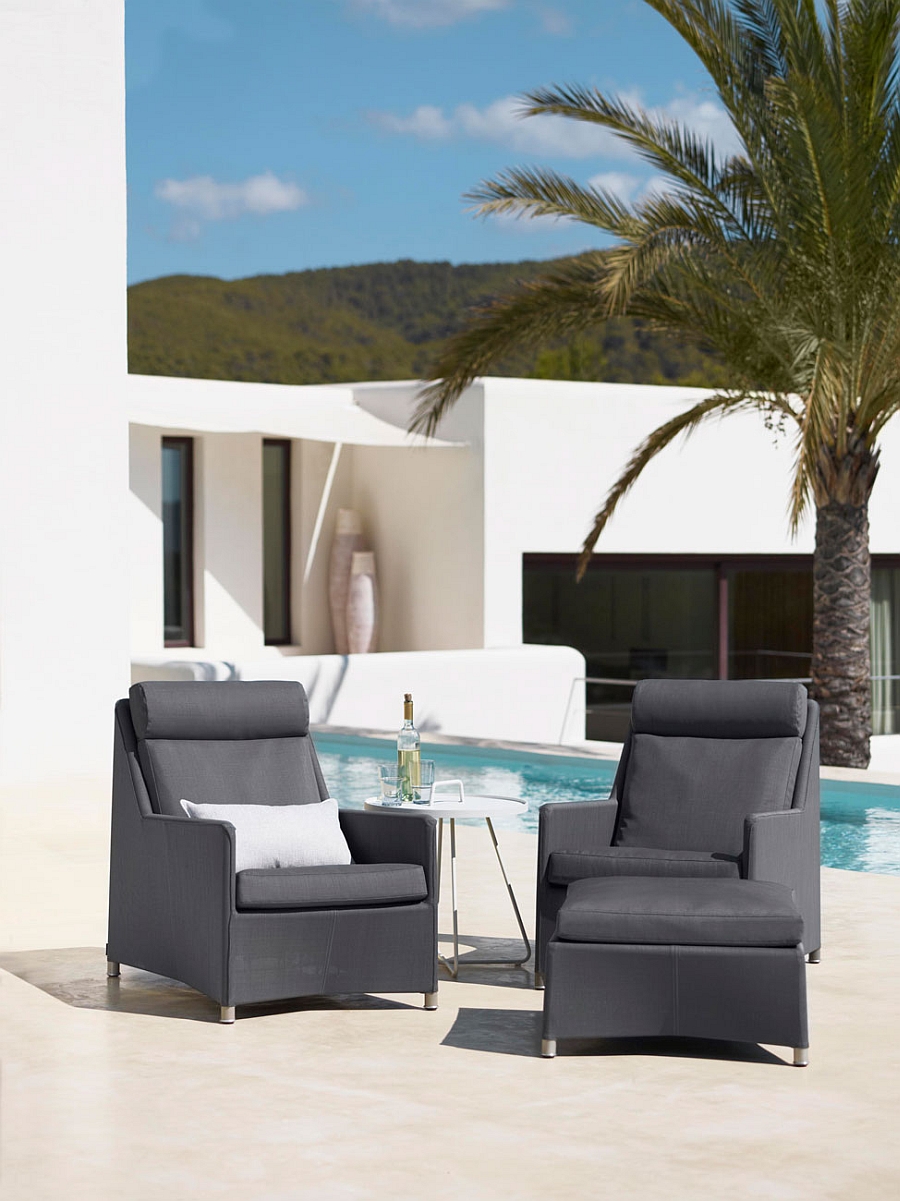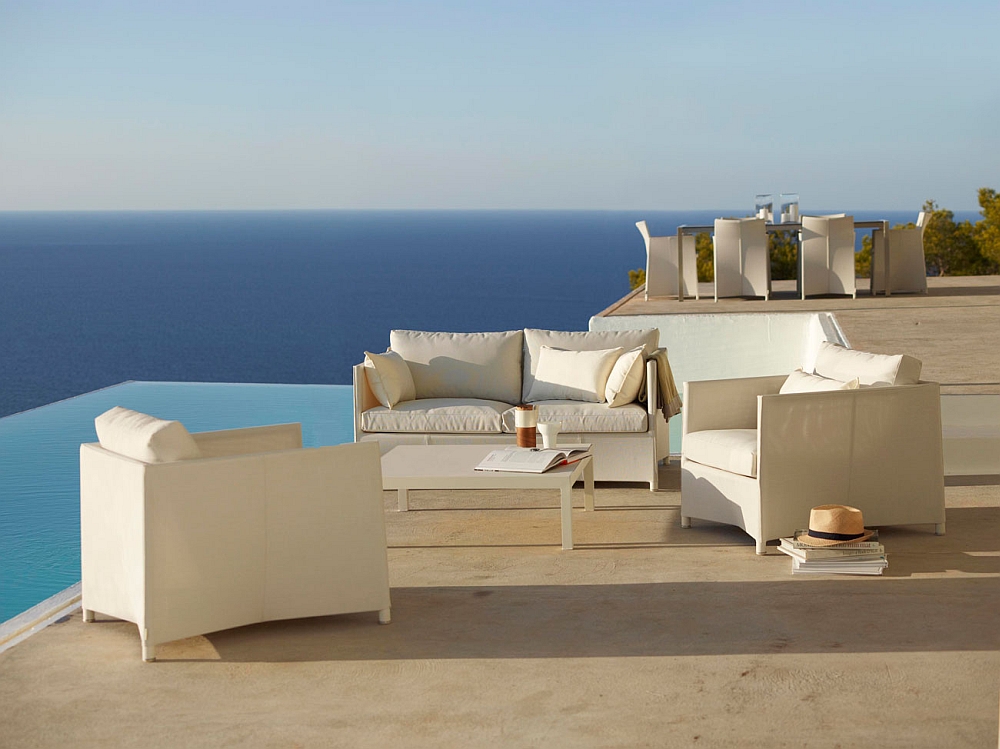 Laid-Back Babylon!
While Babylon is made out of man-made fiber, it has the visual appeal of a rattan-like natural fiber that gives it a unique aesthetic appeal. With a tubular base, rounded corners and an 'organic look', Babylon seems to bring together the best of both worlds. Crafted by Varaschin, the collection includes low occasional tables, a pouf, a sofa and chairs that combine to create a relaxed, sophisticated setting.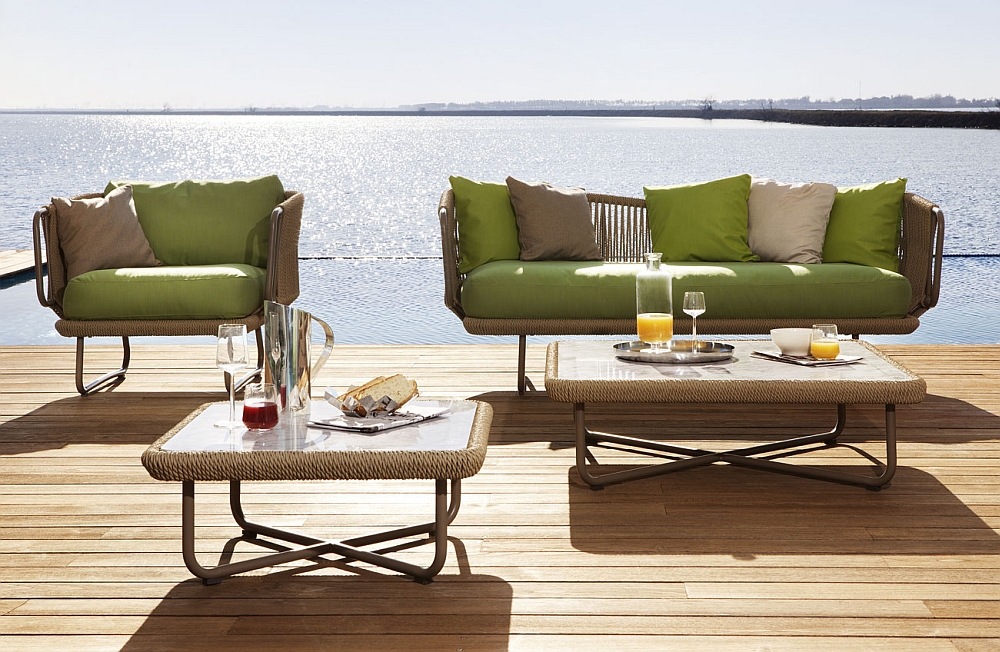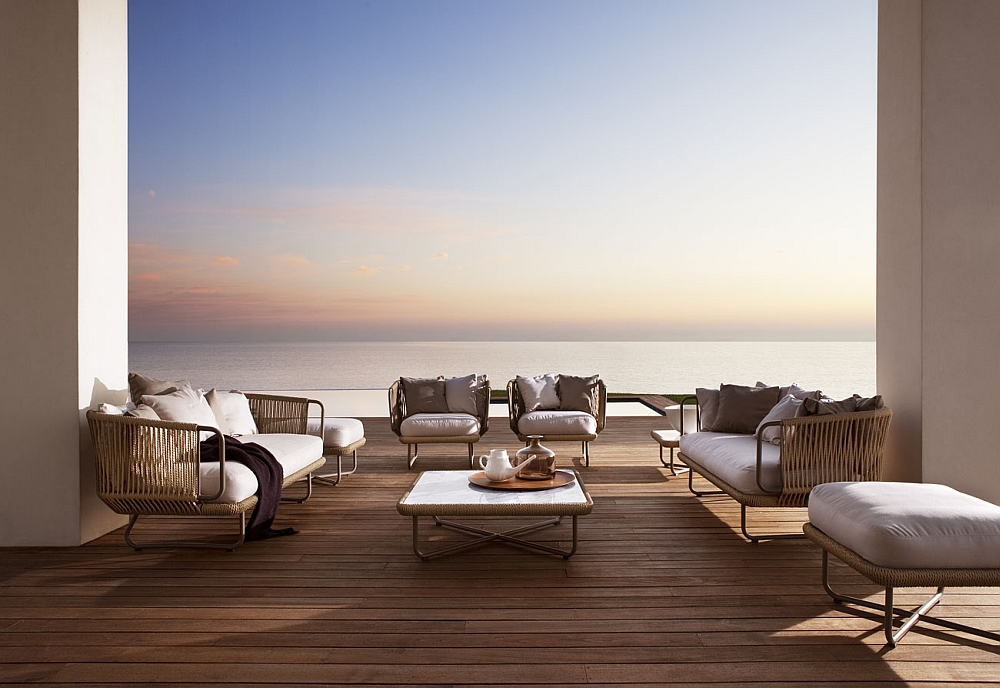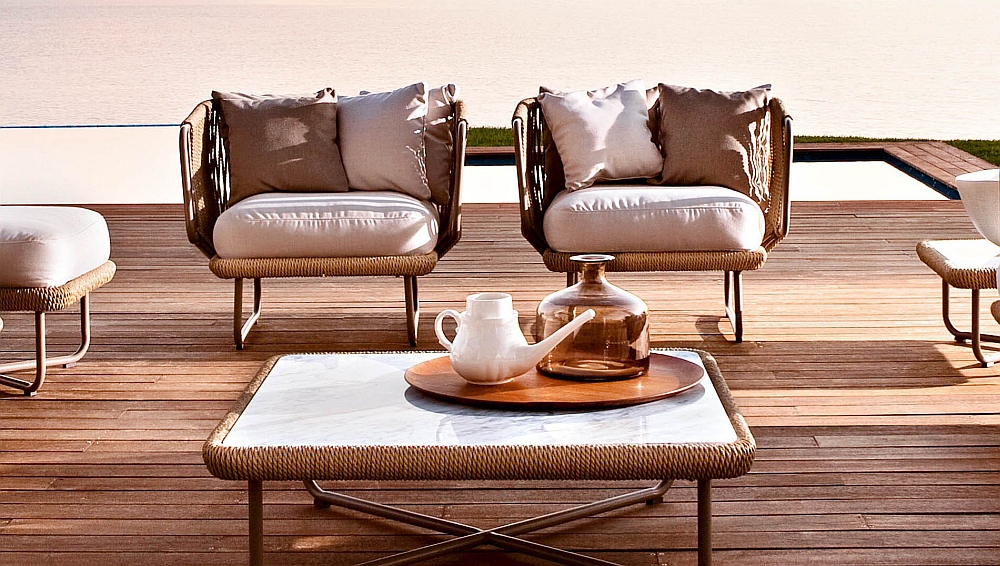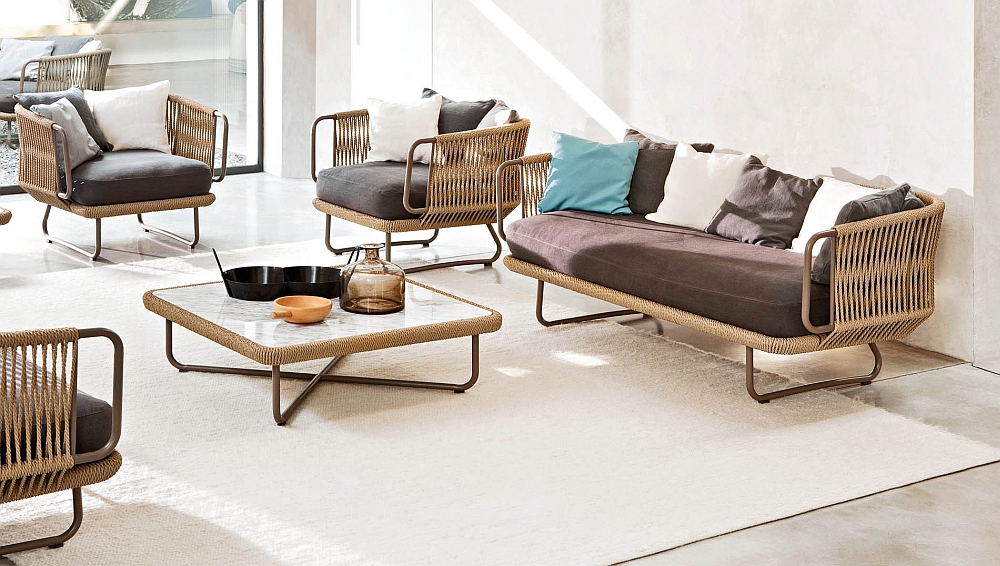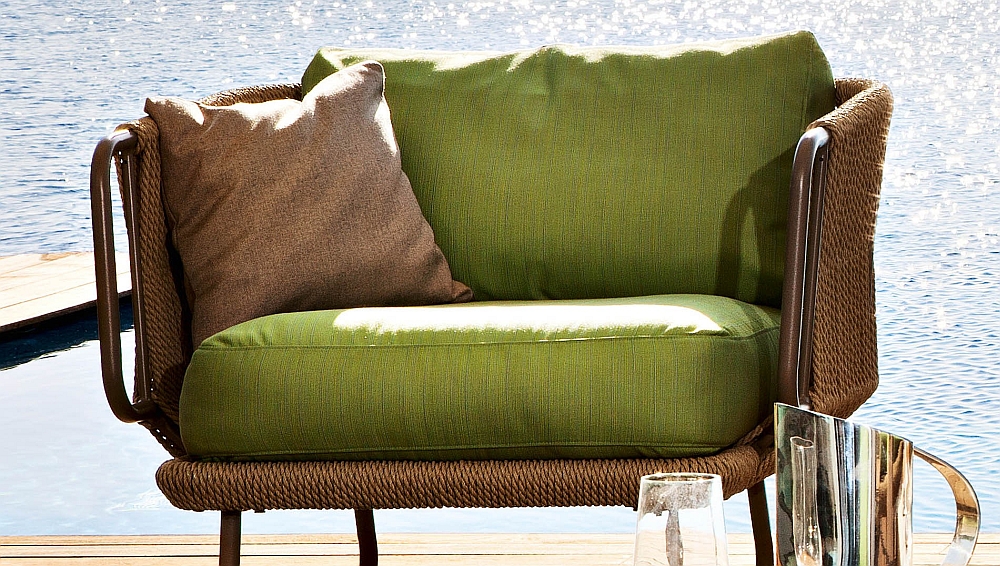 Avalon Lounger & Chairs
With a sleek frame and an intricate, hand-woven fiber body, the Avalon Collection brings textural contrast in a contemporary fashion. Avalon can even be used indoors without any hassle, and its light frame ensures that you can move it around with ease. White weather-resistant cushions offer a lovely contrast to the dark frame, and the slender steel legs give the chairs a minimal appeal.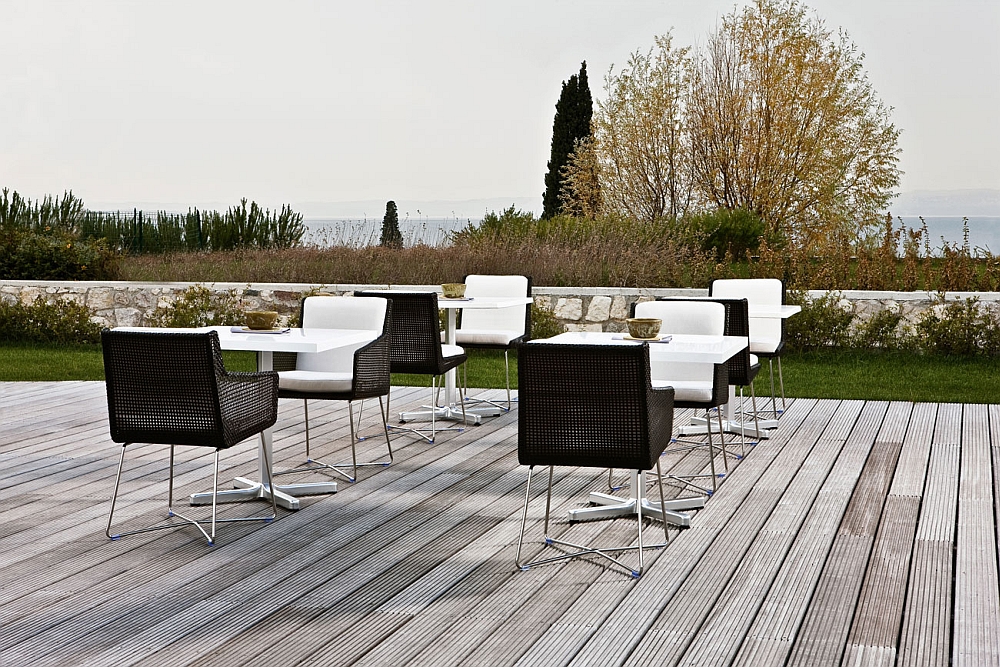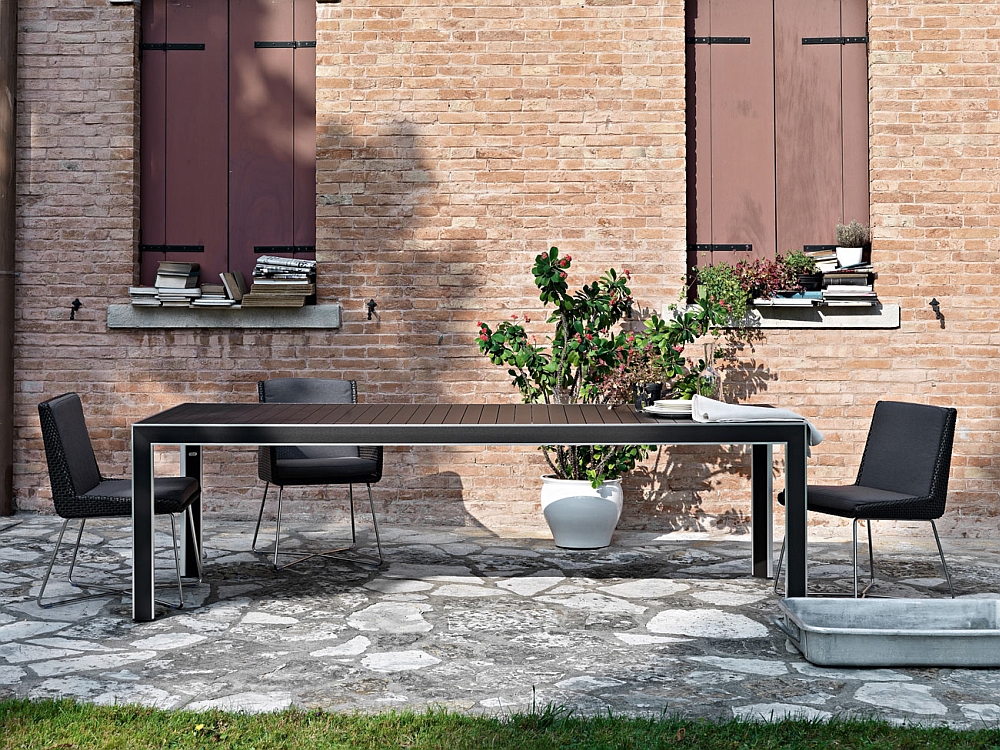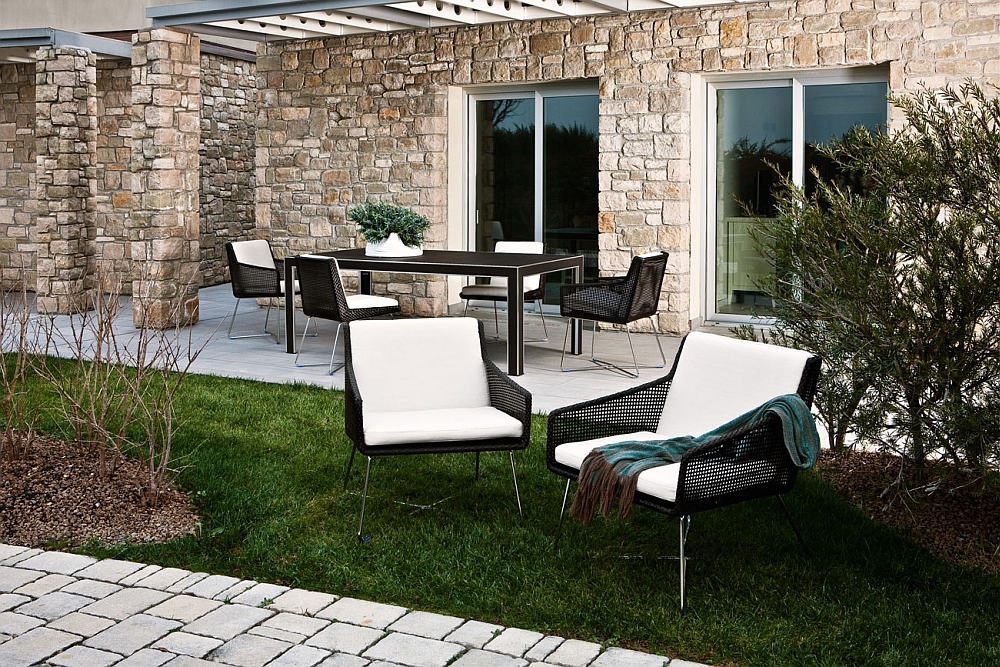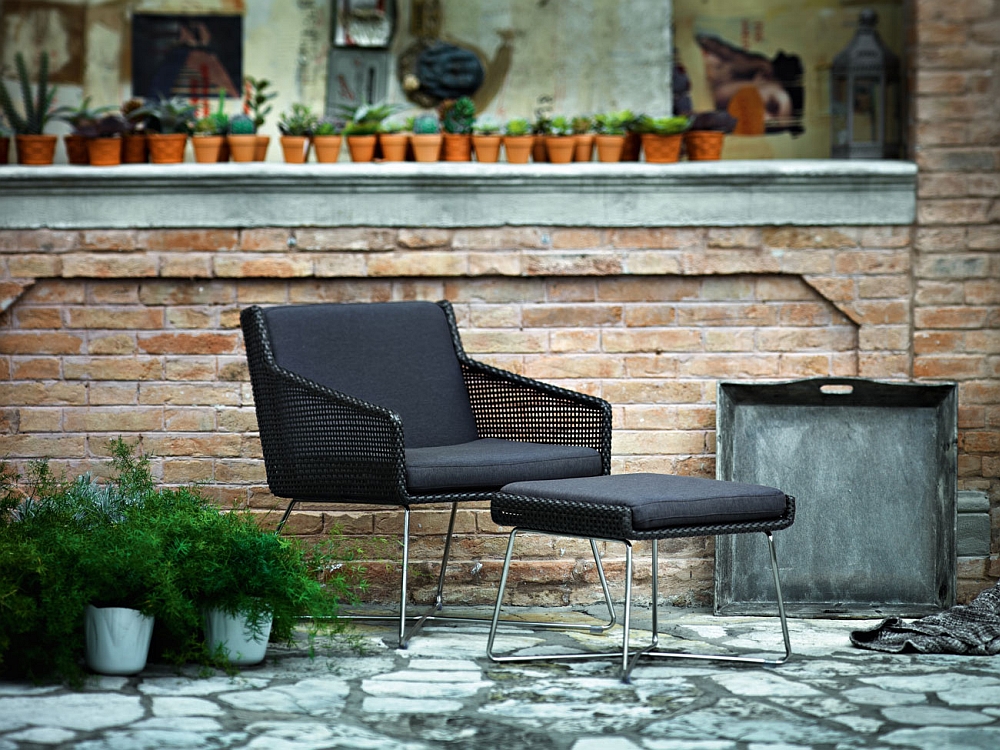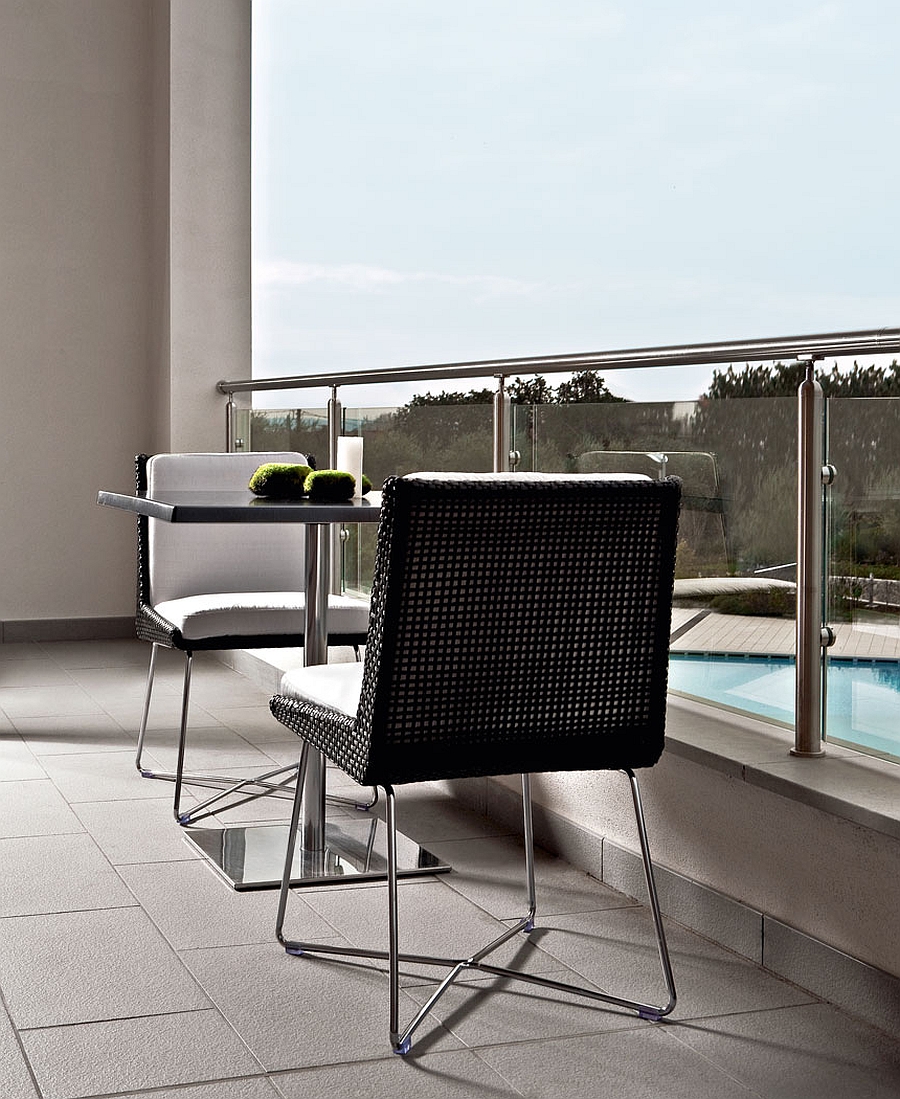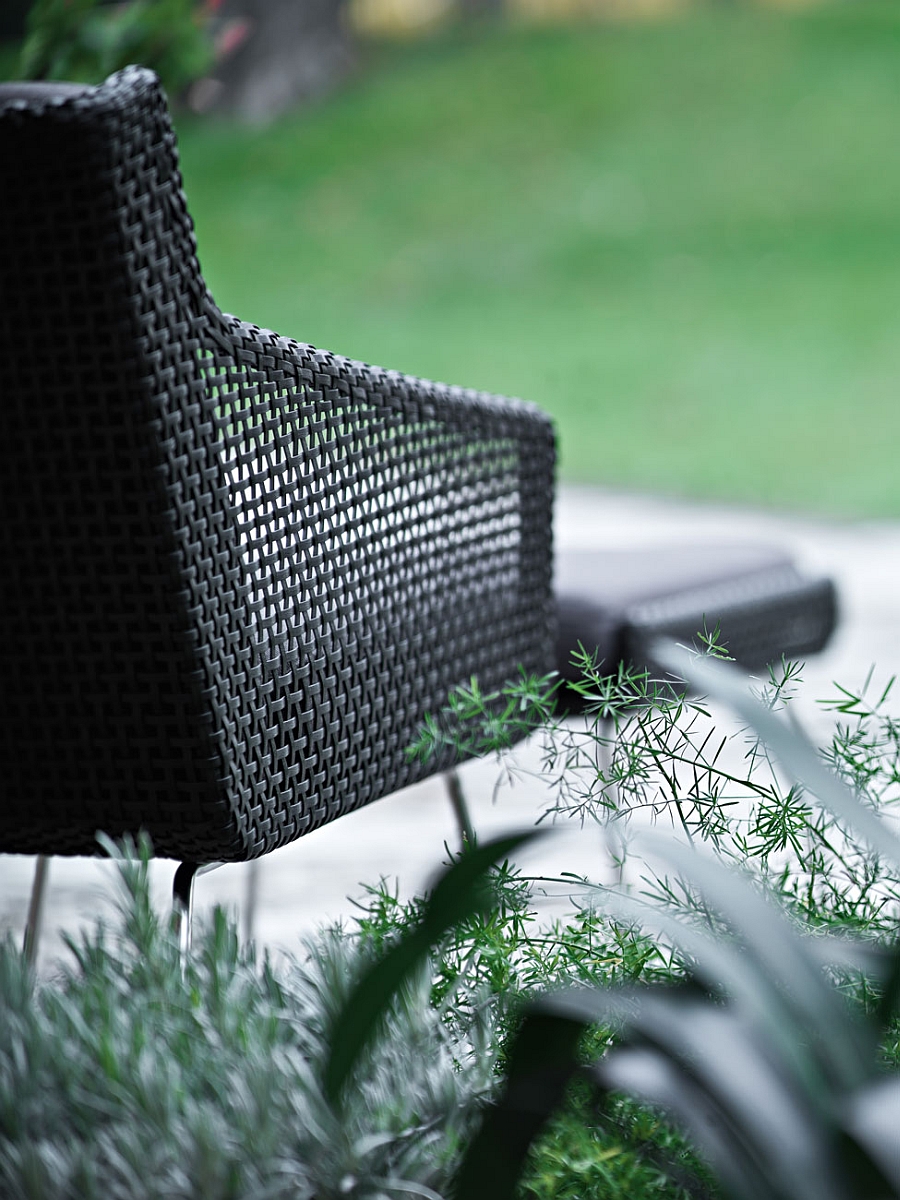 Abstract and Colorful
If you have already seen the Bubble Club Chair from Philippe Starck, then the TOY stackable outdoor chair should come as absolutely no surprise. Deliberately abstract and minimal it its form, it brings a playful and colorful flair to the outdoor lounge. Shaped using a polypropylene monobloc, the chair is an absolute showstopper no matter where you use it. If TOY is all about playful minimalism, then DIVINE brings with it an air of versatility. Doubling as both a footstool and an informal seating option, it also works as a lovely, decorative piece.