The constant, unending rush of busy urban life in concrete jungles is driving many of us into the lap of nature for a more relaxed and organic lifestyle. Located in the idyllic commune of Snagov, Romania, this fabulous residence is wrapped in a cloak of green and opens up toward the beautiful lake outside. Dubbed Villa Snagov, the lovely lakefront house was designed by DOOI Studio, and with an extravagant use of glass, the home blurs the line between the interior and the world outside. Clad in finned rosewood, the exterior of the home paints an inviting, cozy picture that is reminiscent of a cabin in the woods, while the interior exudes a sleek, contemporary vibe.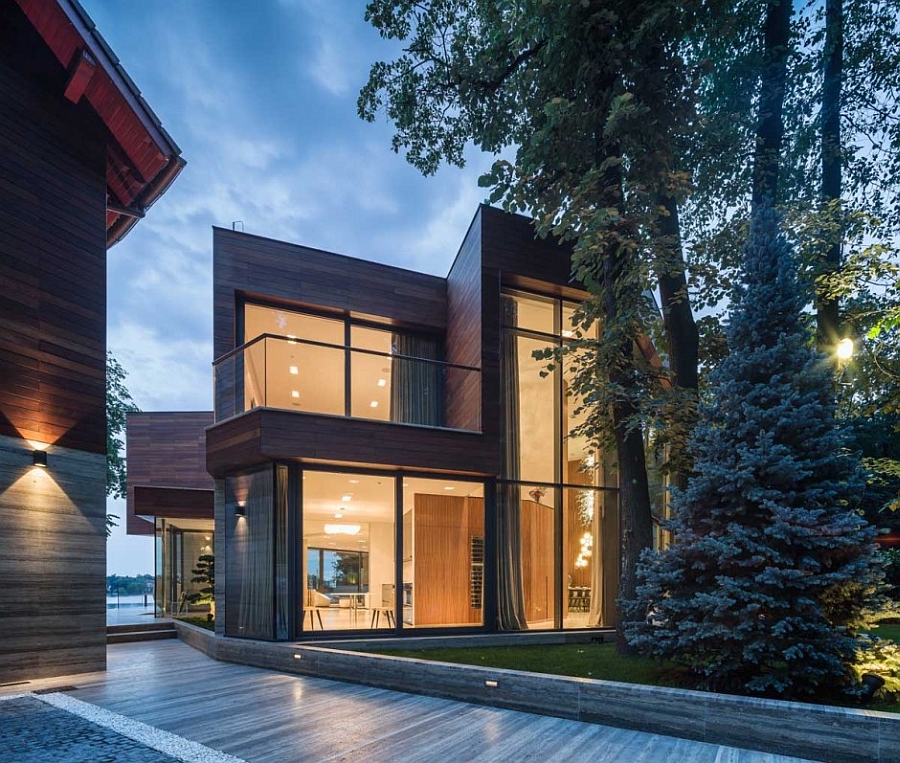 The carefully concealed entrance to the home meanders through a path of greenery and leads you into a spacious reception area. An open-plan living space, dining area and kitchen are housed on the ground floor, while the private quarters are located on the top level. An elevated platform ensures that the view of the lake outside is visible from almost every corner of the living area and dining room. The double-height dining space looks even more spectacular, thanks to the dazzling chandelier above that steals the show! The balanced use of Italian parquet, rosewood and glass gives the home a refined appeal.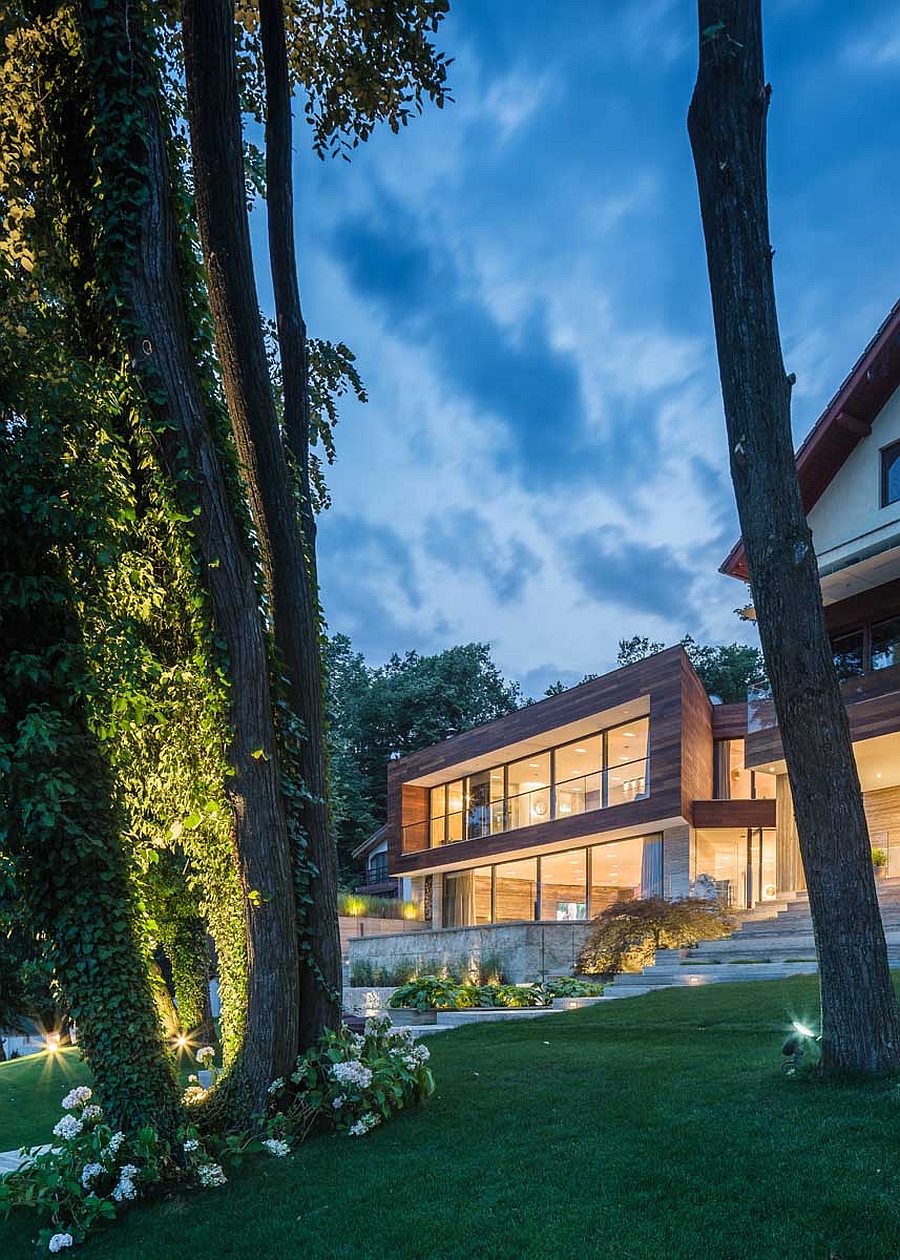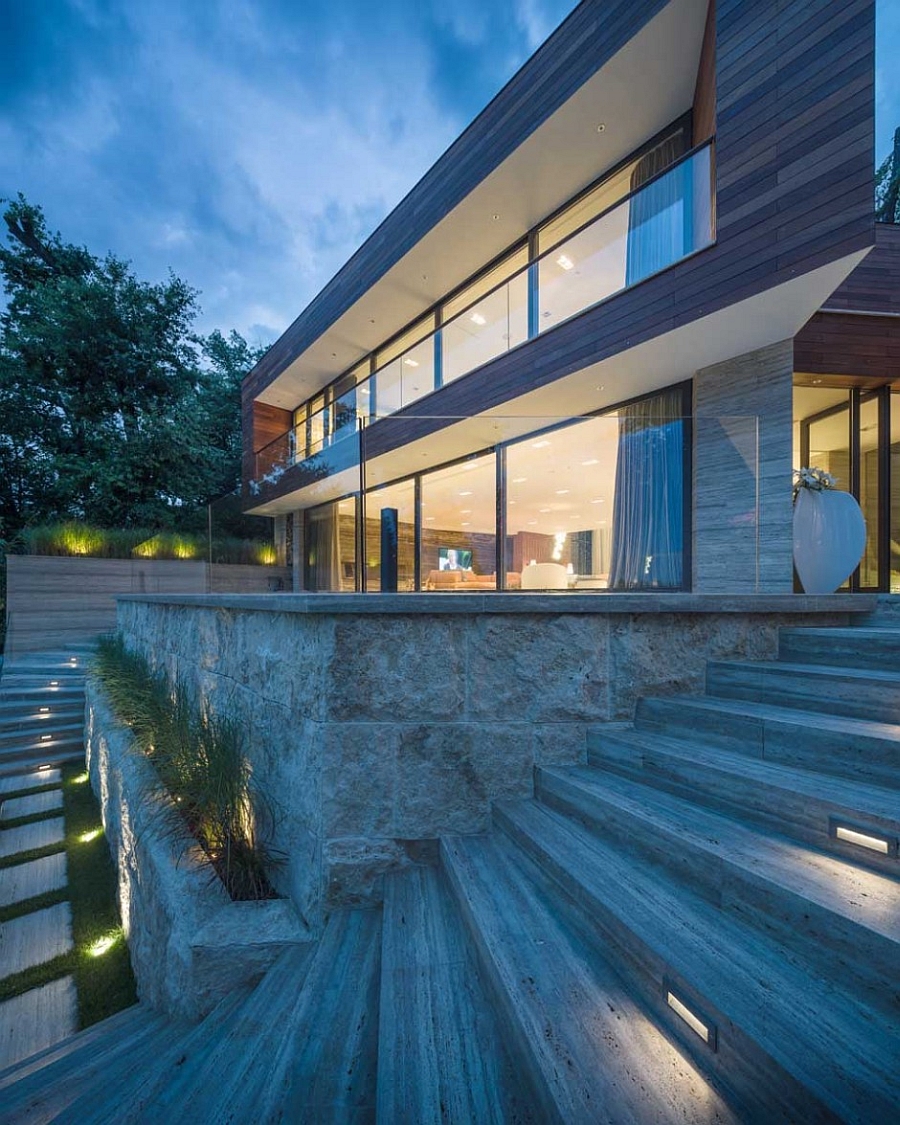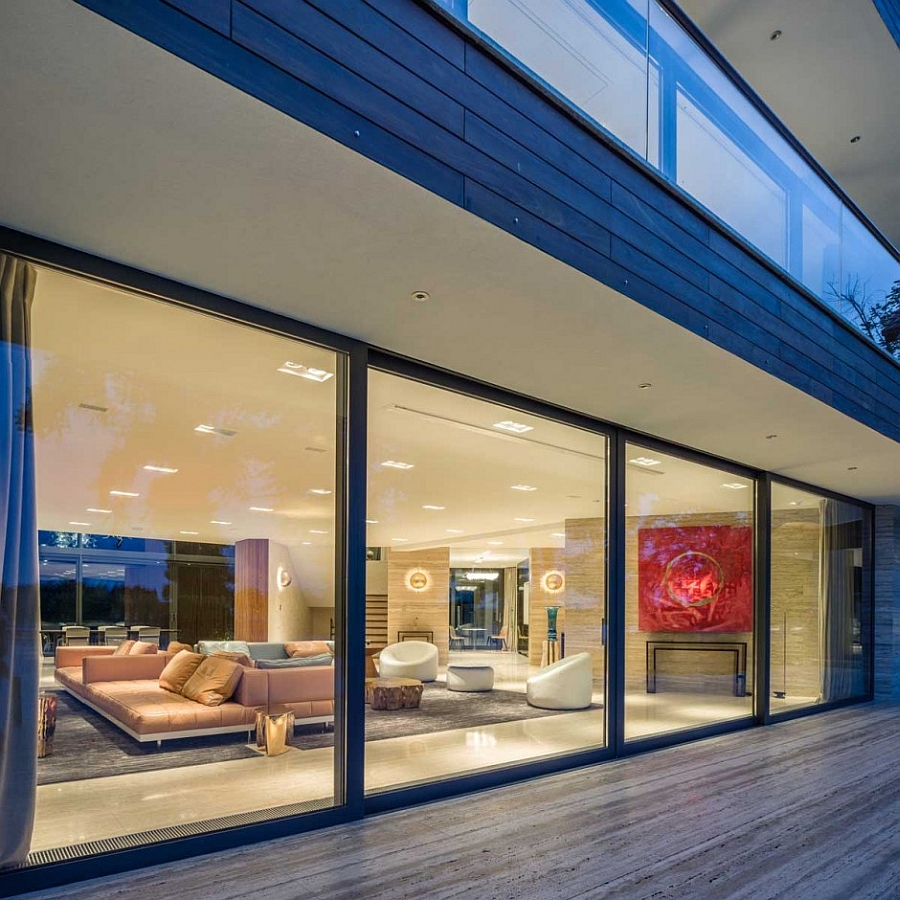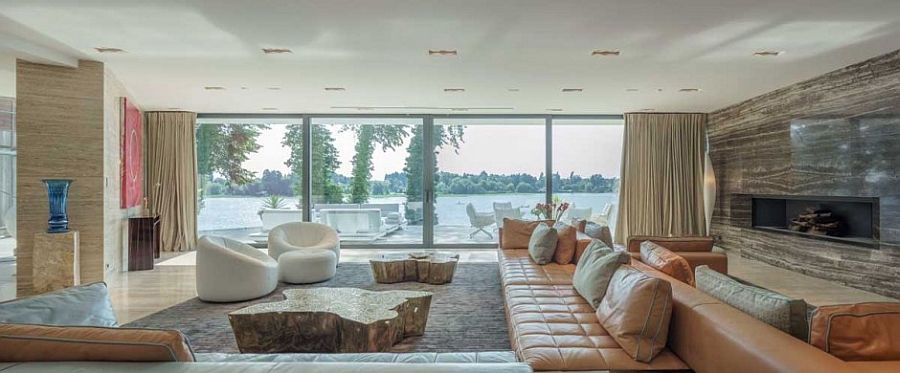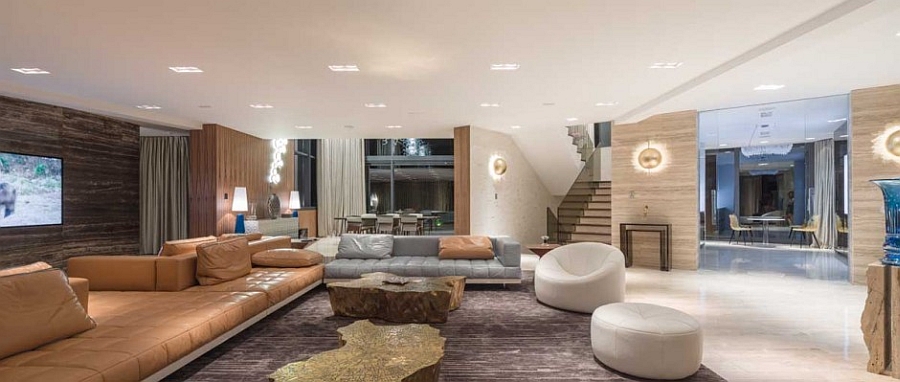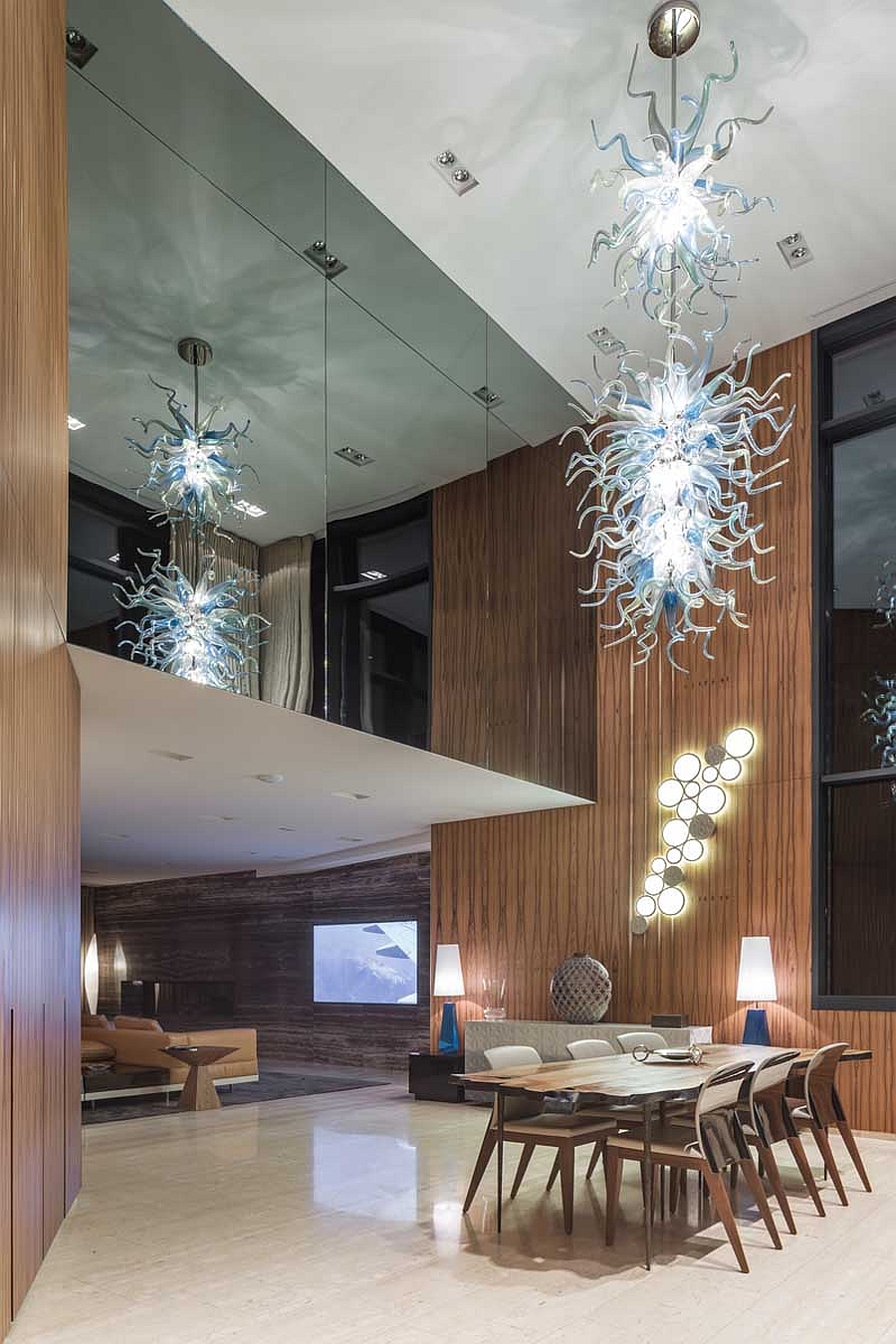 A neutral color palette is used along with low-slung decor to ensure that the focus stays firmly outside. An overhanging terrace and a lavish backyard tempt the homeowners to spend more time outside than indoors. Exquisite, nature-centric and lavish, Villa Snagov offers a stylish, secluded getaway!