It's definitely the season of renovations and restorations here on Decoist, as we've stumbled upon amazing projects from every corner of the globe each day. It was just last week that we showcased 10 phenomenal renovations, and it was only yesterday that we discovered an old shop in Turin that was transformed into a chic loft. Today we focus on one fabulous eatery from New York City that is quickly becoming the hottest hangout in the Chelsea neighborhood of Manhattan. It is again those ingenious architects from Turett that turned an old carriage house into what is now famous as Haven's Kitchen!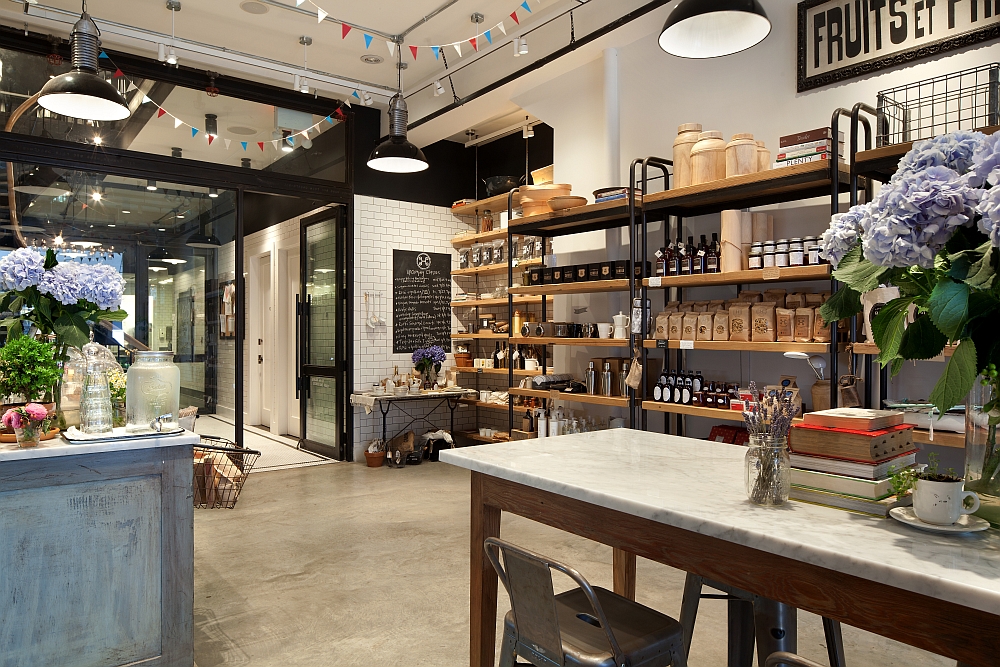 Haven's Kitchen is much more than a simple eatery, though. This beautiful place is a recreational cooking school, specialty food shop, an event space and a relaxed hangout that reminds many of its customers of home. (Only the interiors are better in terms of design!) As a neighborhood café, the space has an unassuming charm that instantly allows you to unwind after a long, hard day. The architects ensured that every inch of space was put to use while creating an airy and visually pleasing atmosphere. A variety of surfaces, including tile, metal and bricks, were used to shape the eatery, and gorgeously framed glass doors serve as a barrier between the cooking school and the café.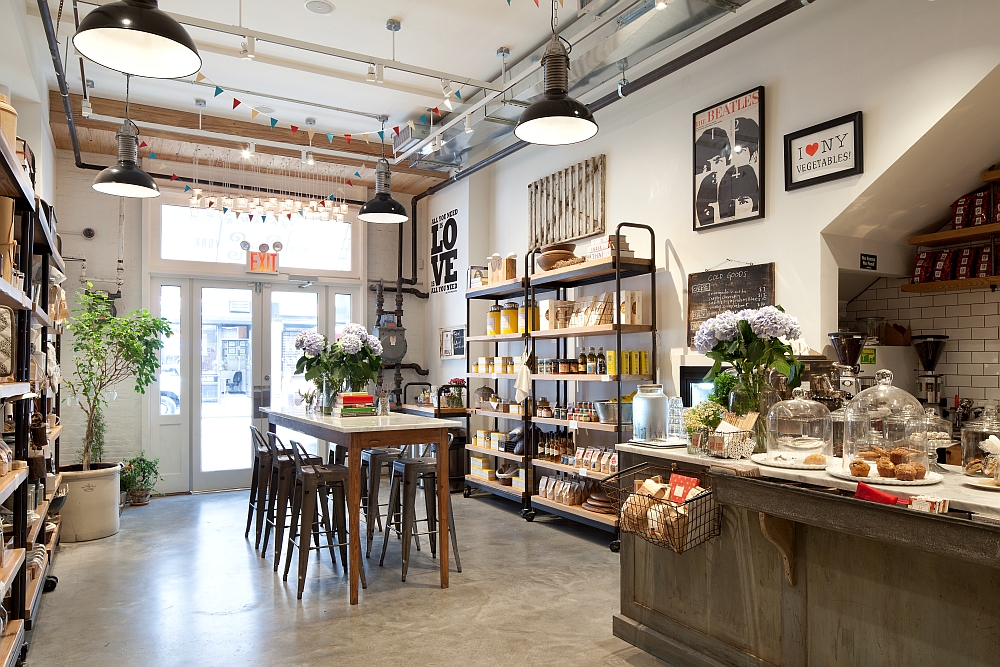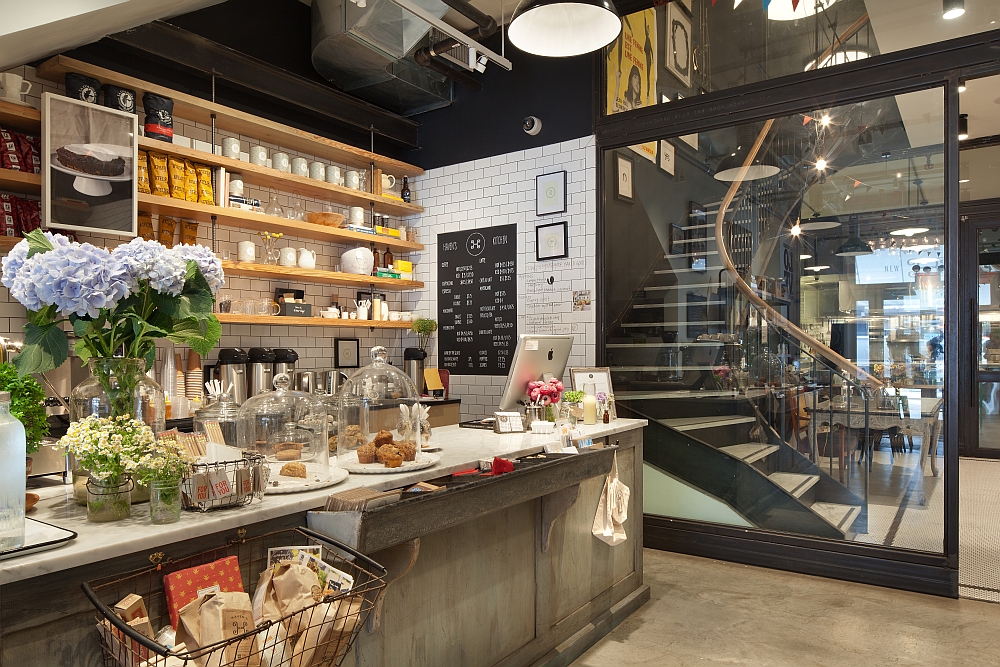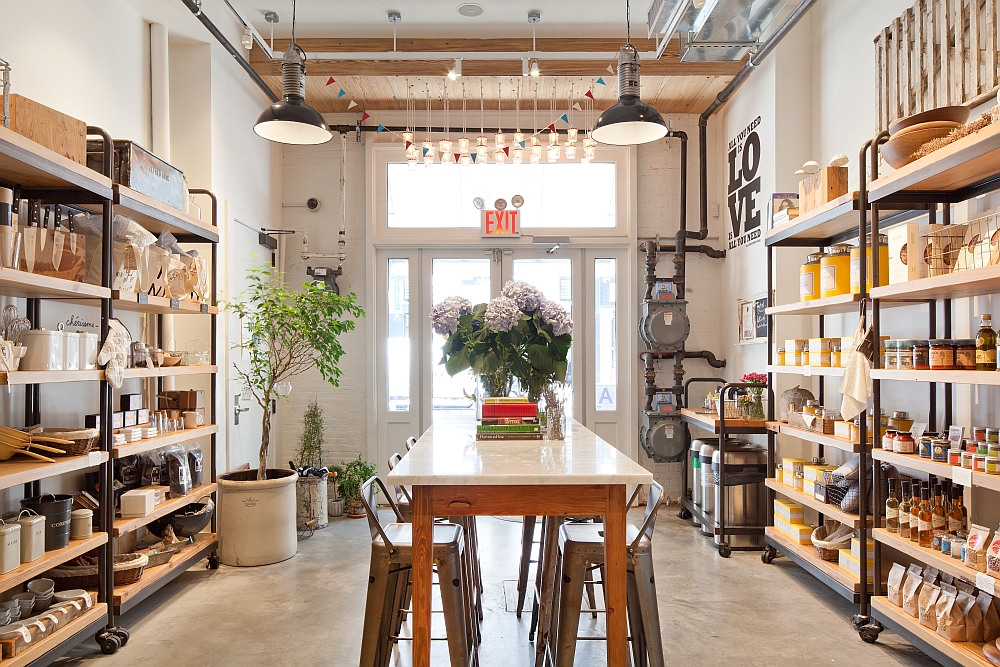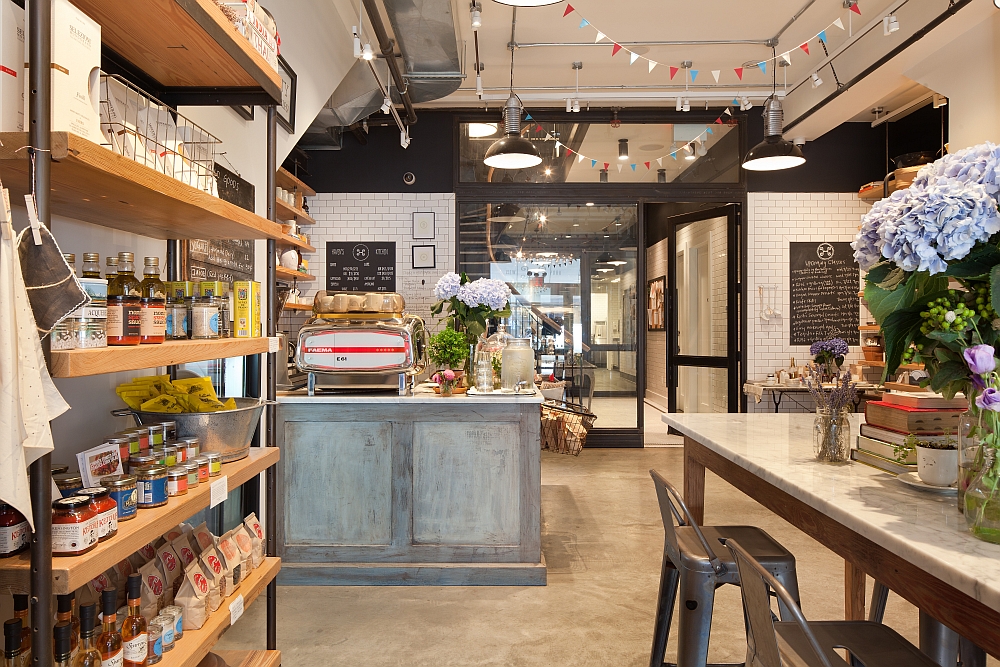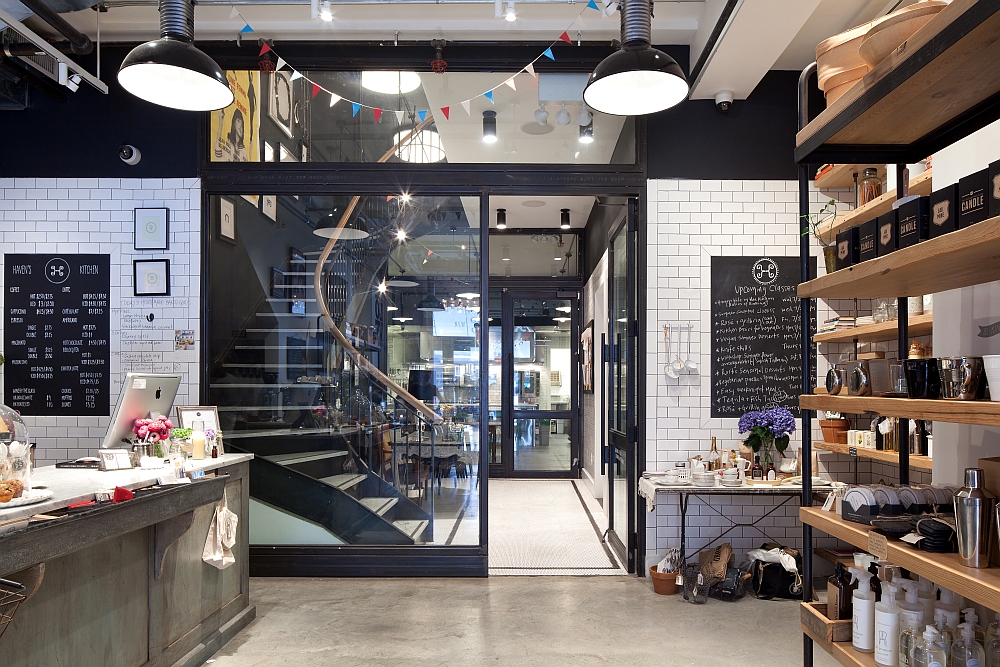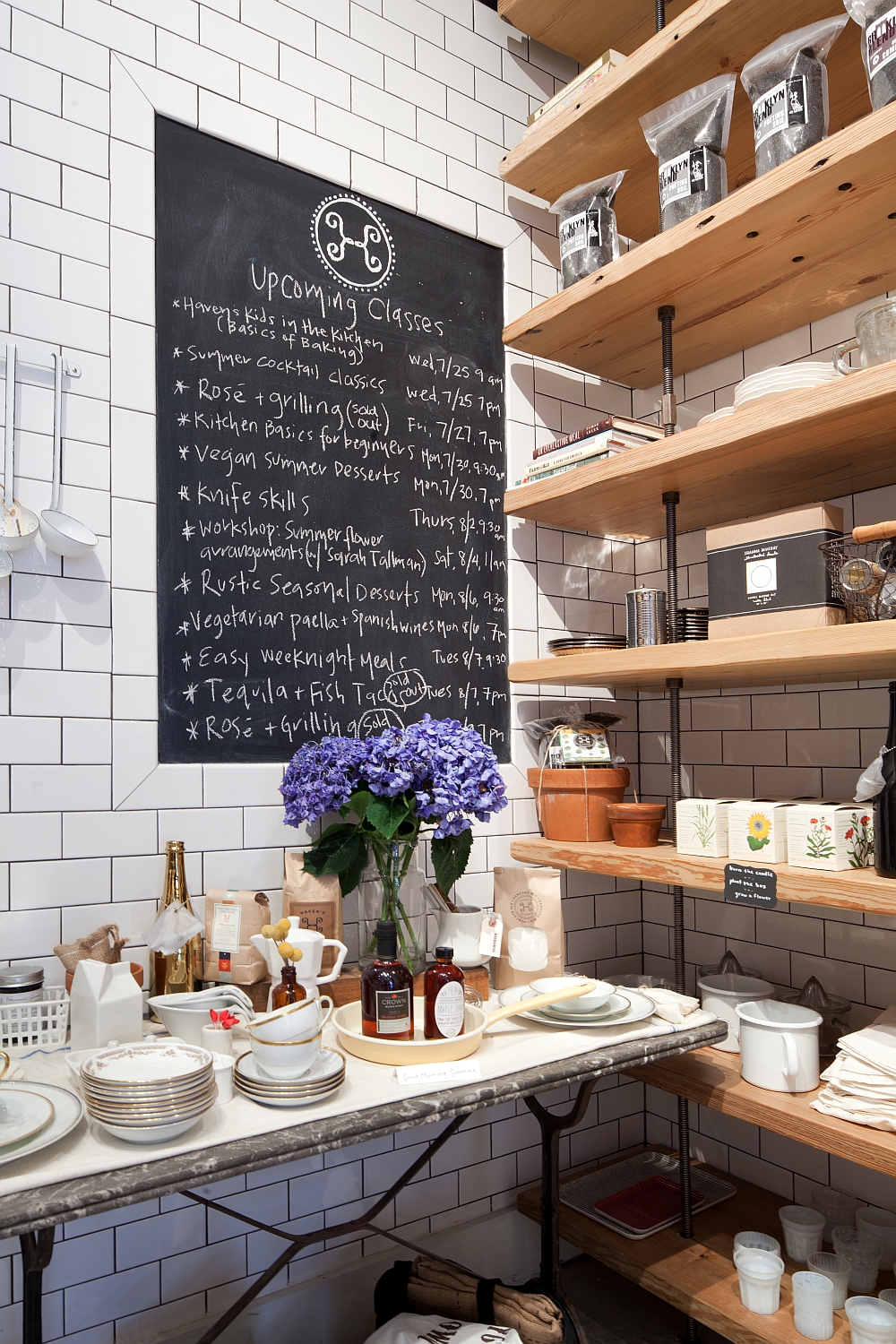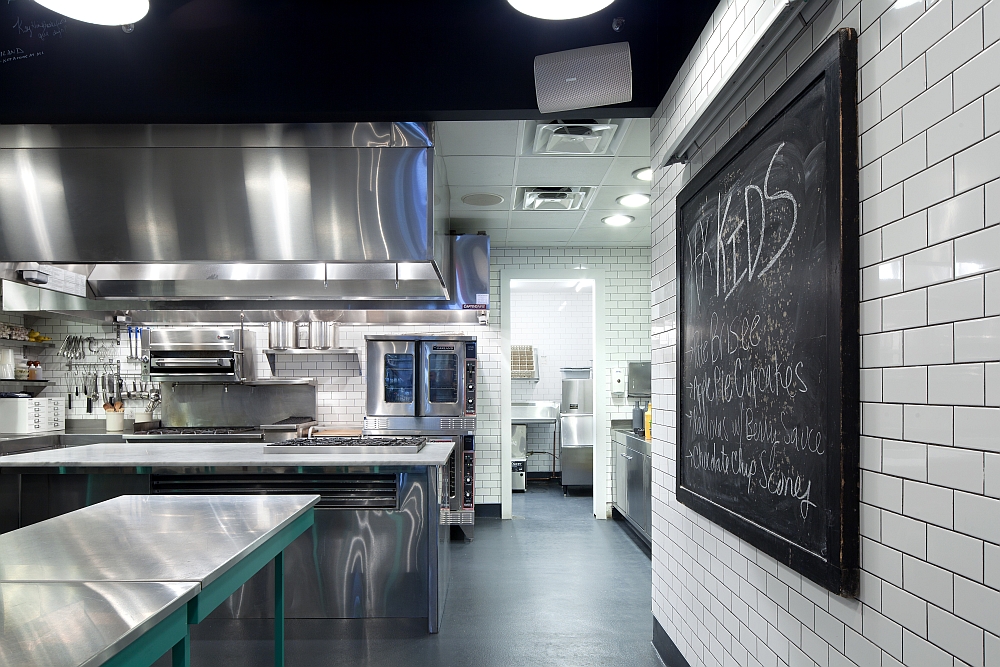 The exquisite use of black and white, smart open shelves in the cooking zone, a relaxed lounge, retail space, an event zone, a bar and a rooftop chicken coop complete the inspirational setting. Capturing the planet-friendly and sustainable philosophy of the chefs here to perfection, the entire café has a warm, inviting ambiance. So, next time you are in New York City, make sure you grab a quick bite at Haven's Kitchen before you continue the tour. And who knows, maybe you will be tempted to try your hand at cooking by joining one of the classes as well!