The art of designing and decorating with less is definitely far more difficult than filling a space with a variety of furnishings and accessories. Combining the charm of contemporary design and the frugality of minimalist style, this sophisticated apartment in Gdynia, Poland is an amalgamation of two individual smaller apartments. Crafted to meet the needs of a young family, the creative folks from Design Studio Dragon Art used a simple, neutral color palette that relies of light grey and white along with carefully placed pops of bright blue and ingenious wall art inspired by Greek mythology to shape a truly amazing and comfortable space.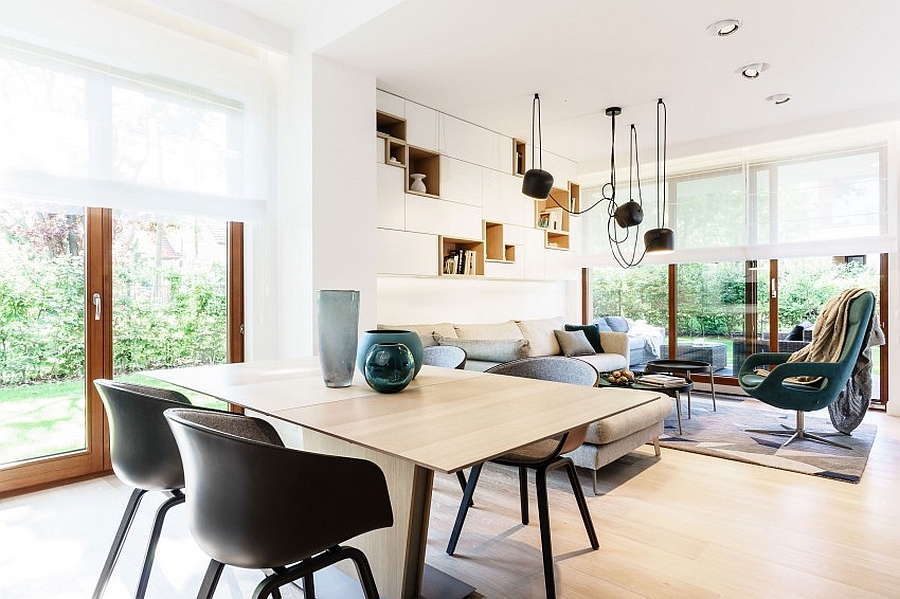 While we've come across some inspiring minimalist living spaces before, this one steals the show with the way it infuses an element of inviting warmth into the design. The interior is anything but sterile, with the wooden floors and dining table bringing in textural contrast. The resourceful use of pendant lights in the living room turns the lighting fixtures into a sculptural addition, while the open-floor living area gives the apartment a bright and cheerful appeal. Connected with the outdoor terrace through glass walls, the living area is filled with natural light during the daytime.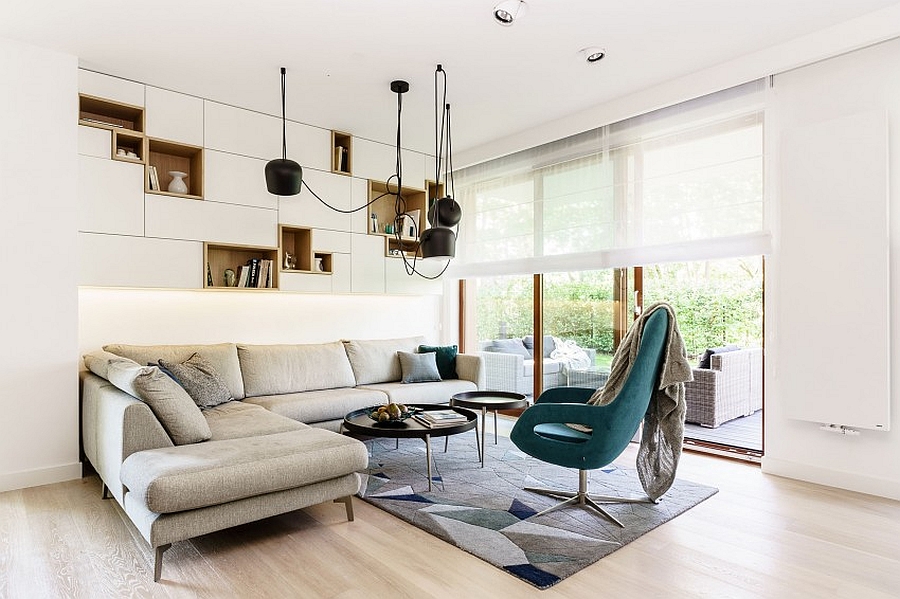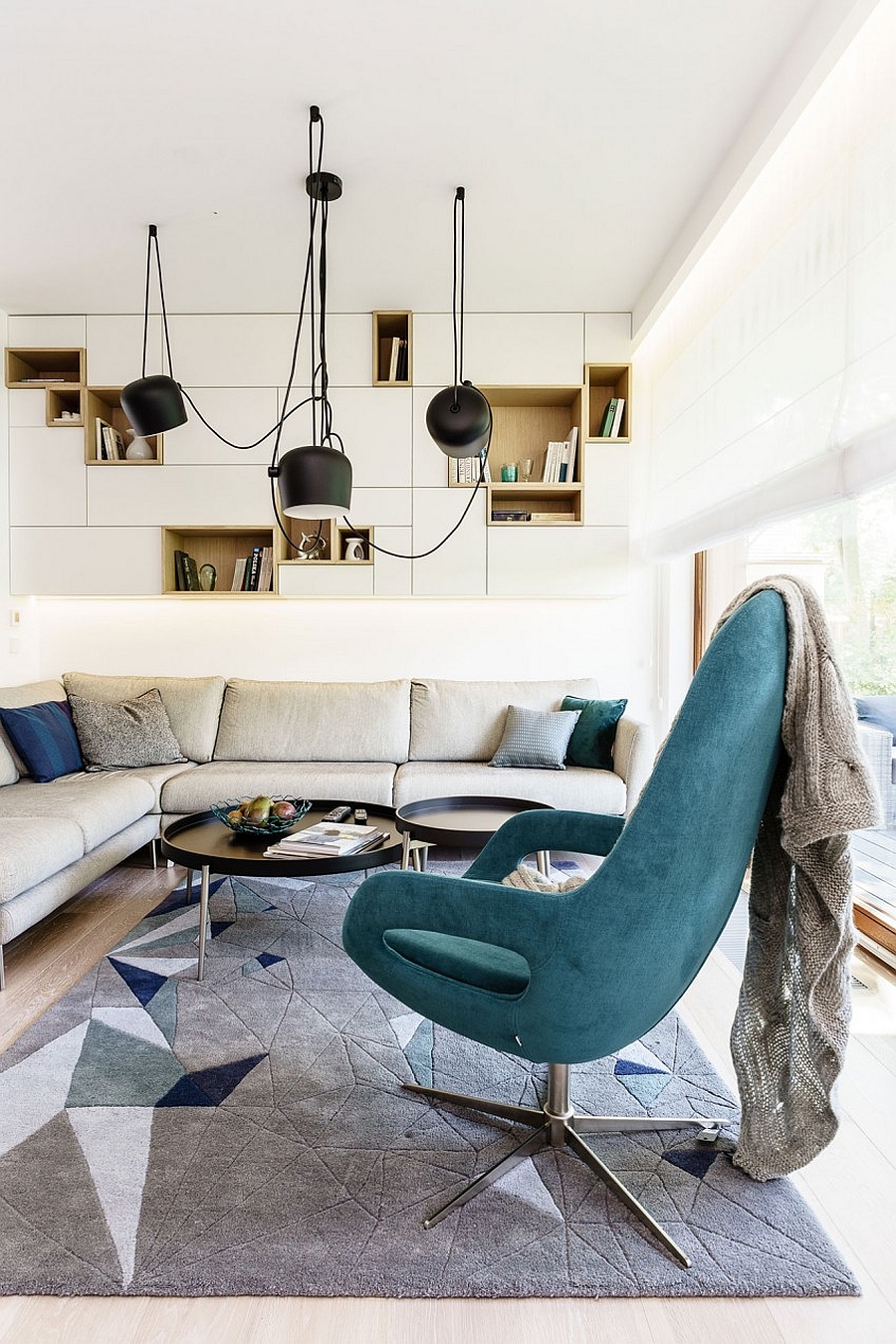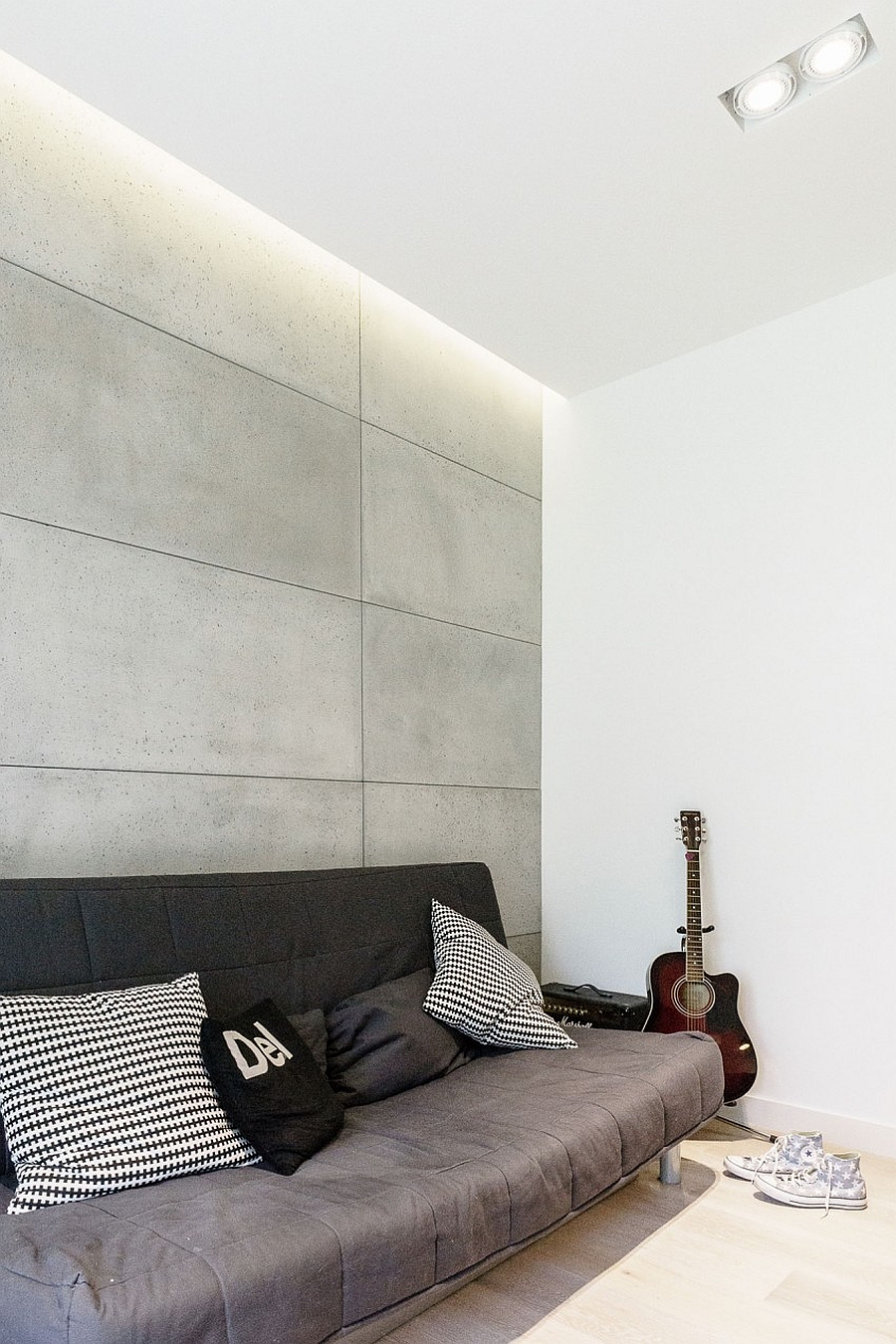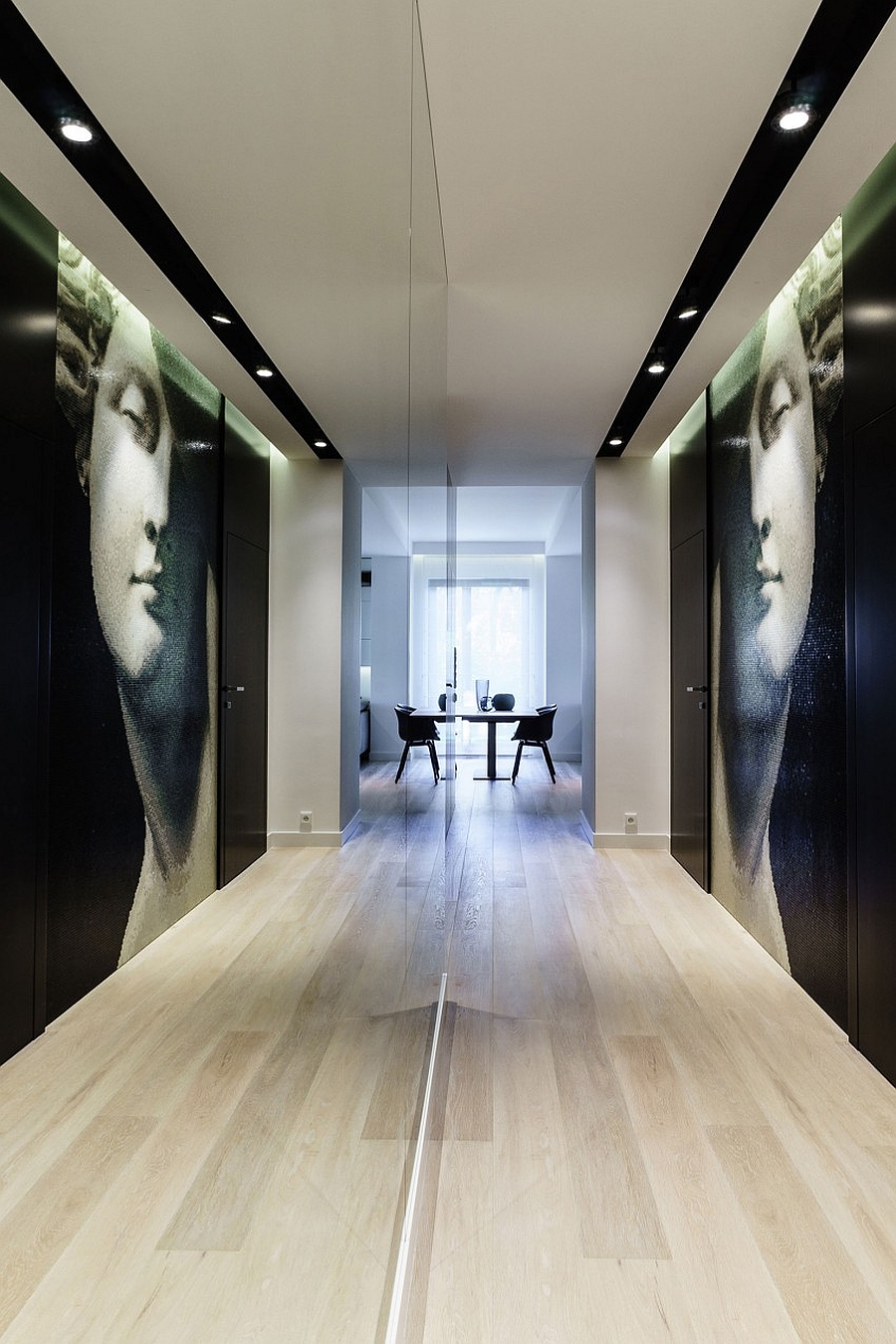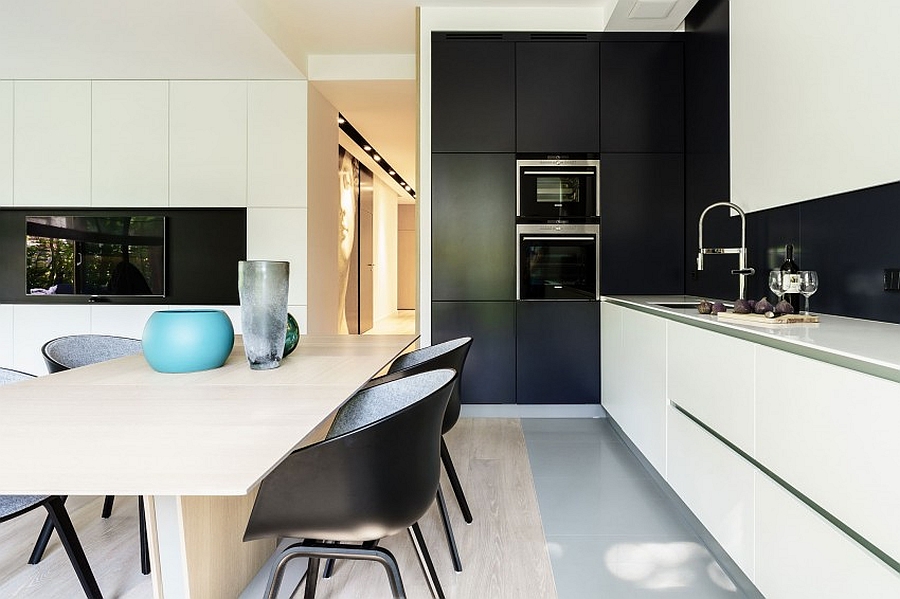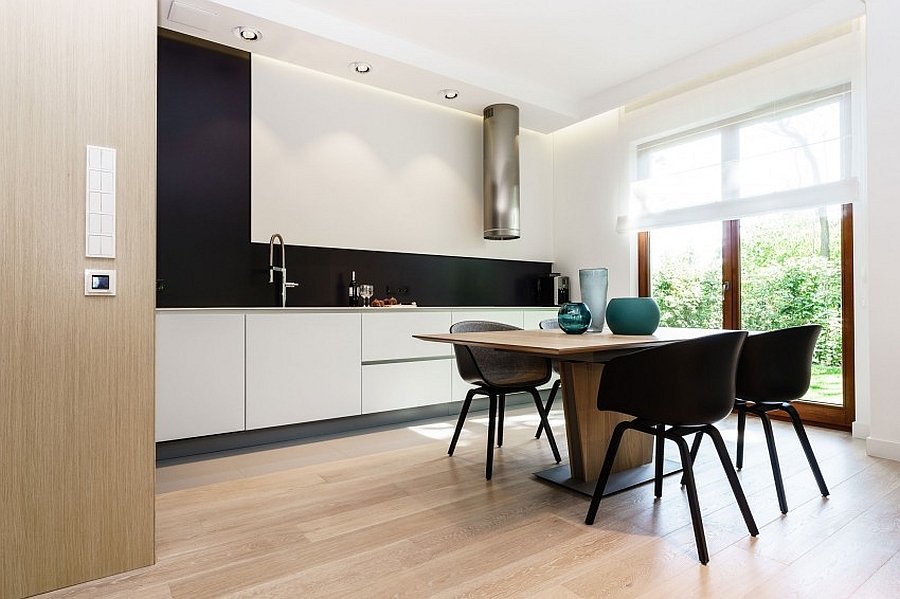 There is an undeniable and subtle industrial flair that the bedroom showcases even as fascinating wall art steals the show here. You almost feel like Zeus is looking down upon you from Mount Olympus as you doze off each night! A minimal kitchen in black and white and a glamorous bathroom complete this exclusive Polish apartment. Practical, aesthetic and artistic, this home brings together a wide range of styles with effortless ease.