For those who love Mid-Century Modern decor, Jens Risom is no stranger. This brilliant Danish American furniture designer has produced some amazing furnishings and interiors over multiple decades. The most famous of them all is obviously the Jens Risom Chair, crafted out of surplus parachute straps that were available after World War II. It was in 1967 that the ingenious designer took up the challenge of designing a gorgeous prefab under $25,000, which many deemed simply impossible at the time. The result is the fabulous Block Island Cabin that has served the family as an amazing summer retreat for well over four decades now!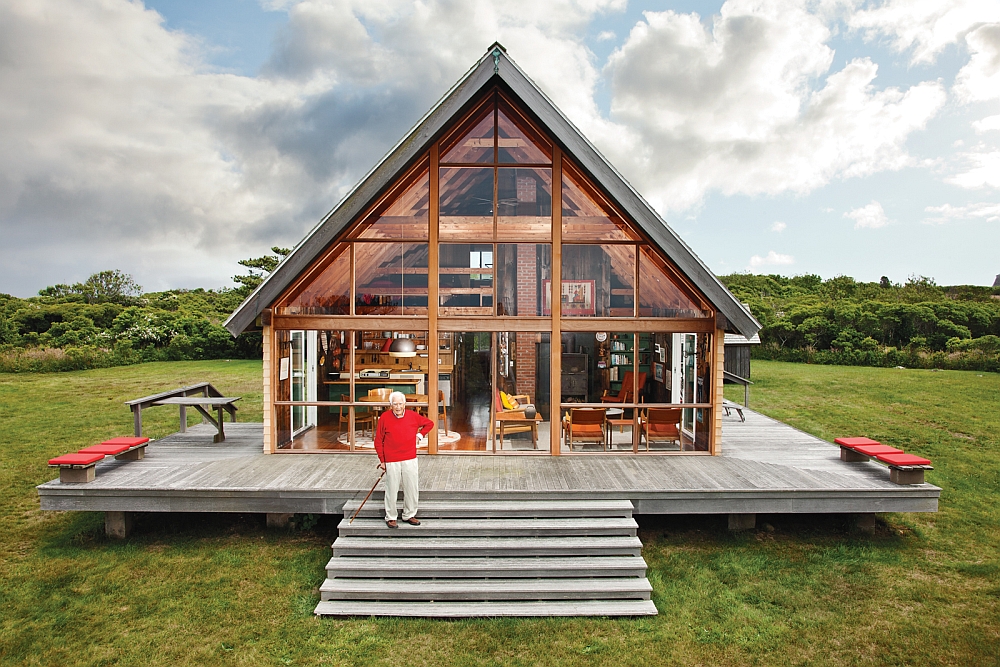 The cabin still stands proudly on the island today with a small stone wall around it, and while the 97-year-old designer has cut back on summer visits to the retreat, his family still values it incredibly! With majestic cathedral ceilings, a large glass wall that brings the outdoors inside and warm wooden surfaces, the cabin was inspired by Risom's early life in Denmark and its idyllic summer homes. While the architecture was dubbed 'refreshing and revolutionary' in the '60s when people flocked toward cookie-cutter design, Risom himself feels that it was simply inspired by a rustic, nature-centric lifestyle.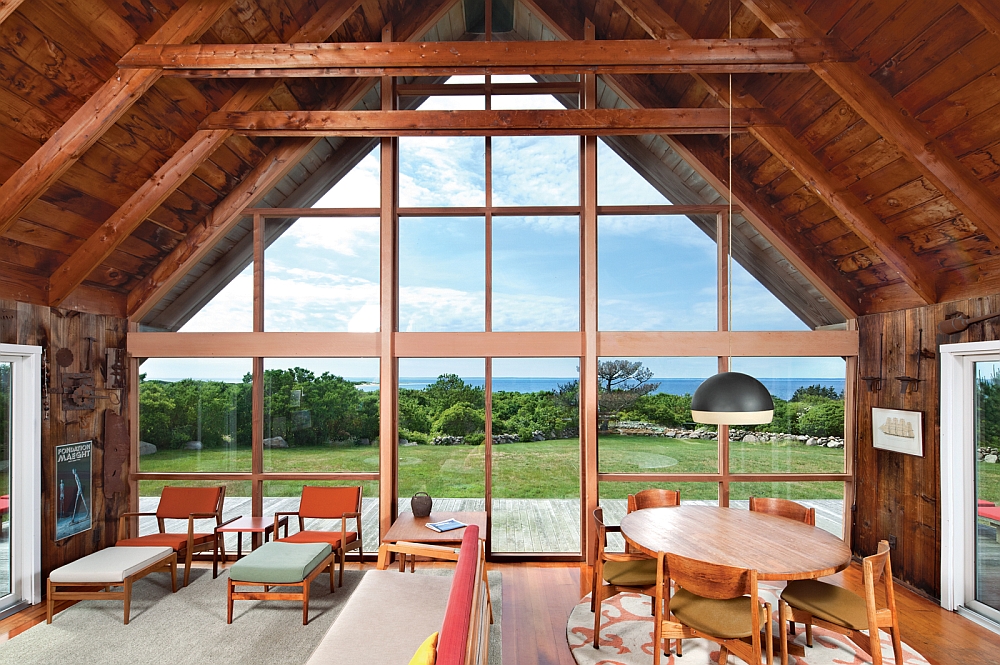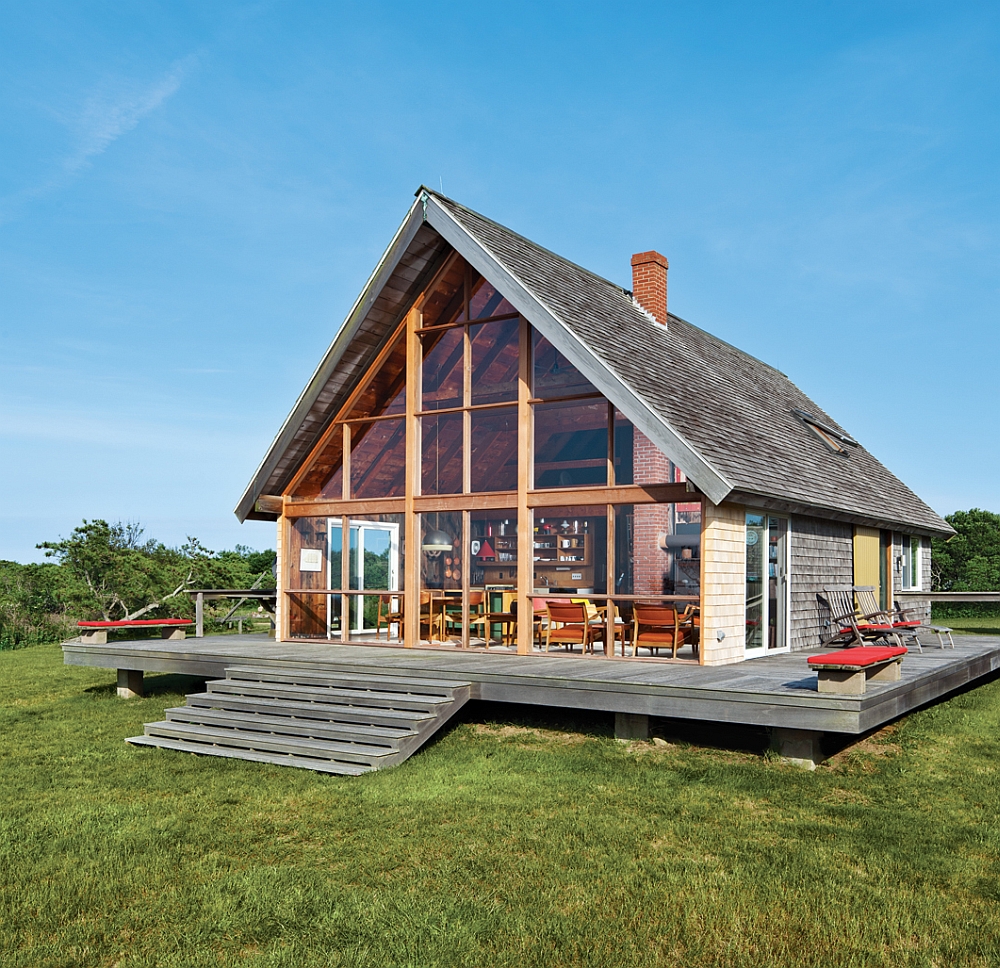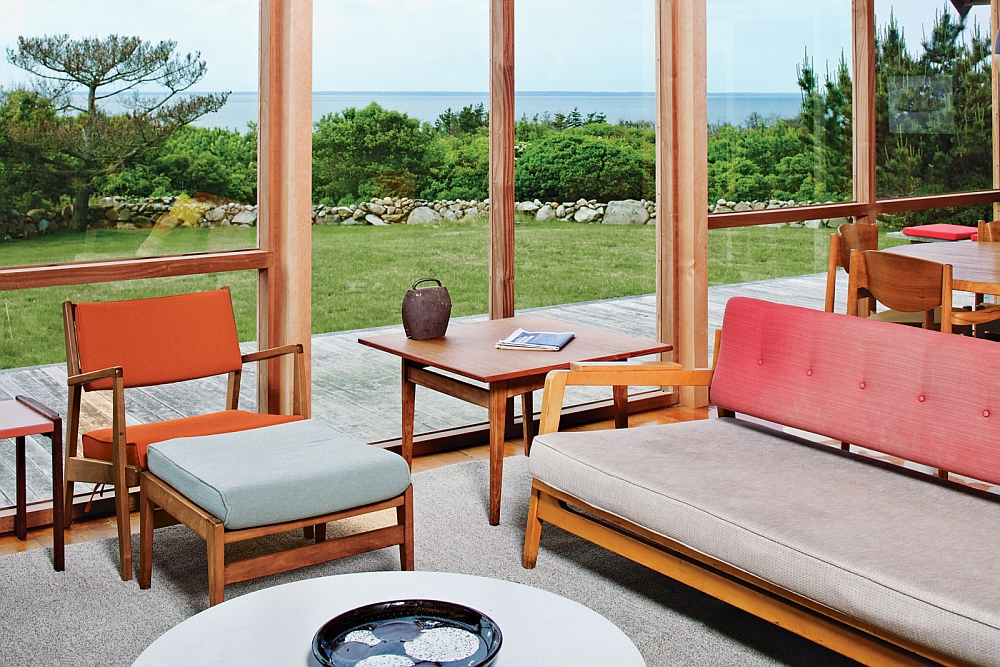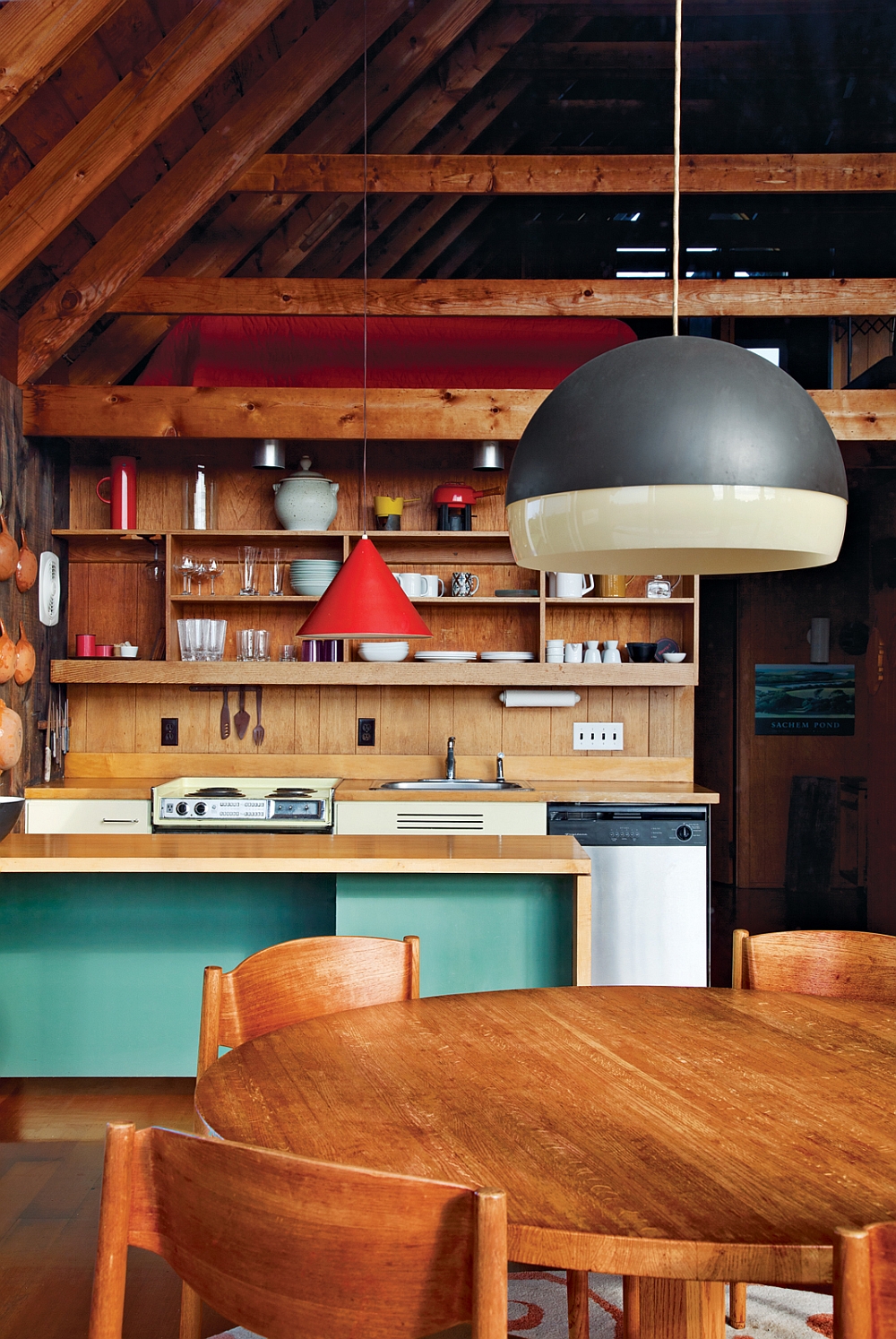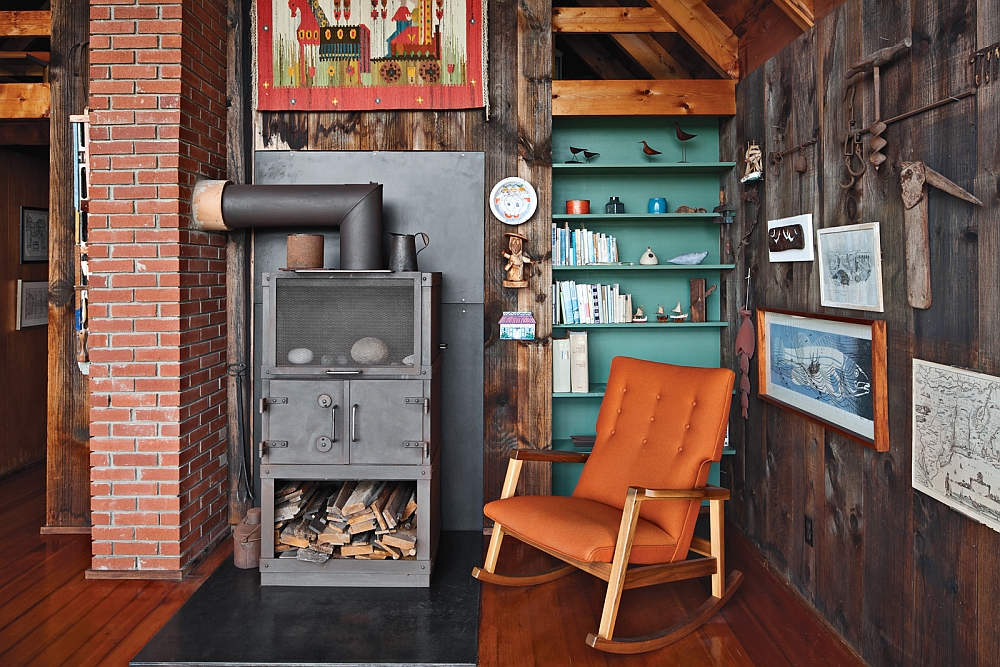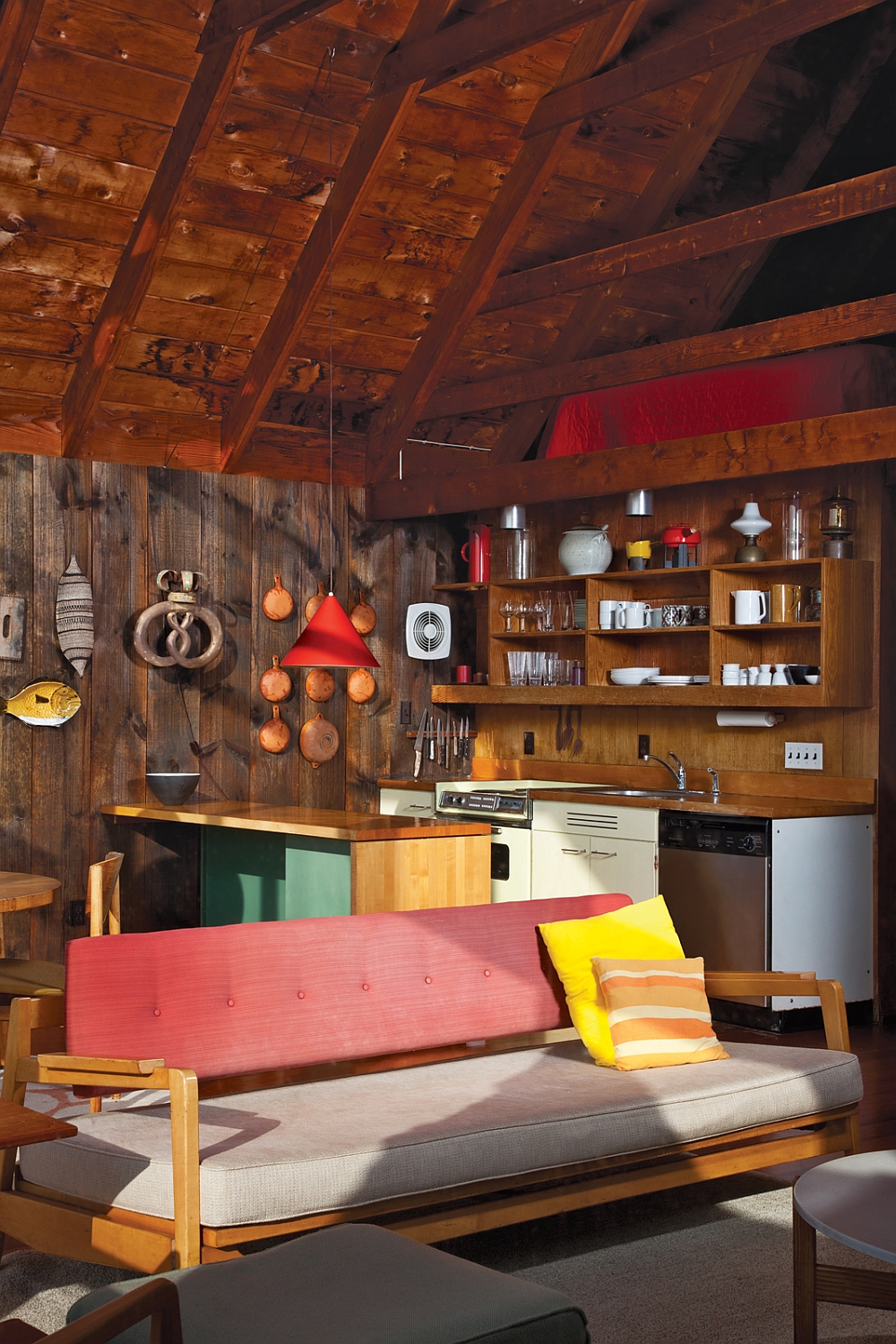 The interior is airy with a wonderful collection of the vintage decor that the family treasures, and the cabin recently acquired a new glass wall that replaced the old and worn out feature. A beautiful fireplace in the living area and comfy decor ensure that those inside can spend some idyllic summer days just relaxing as they take in the sights and sounds outside. Spread across two levels, the first level holds two bedrooms, a bathroom, a kitchen, and a living and dining area, while the top floor contains additional bedrooms for the boys. An idyllic cabin retreat with enduring beauty!