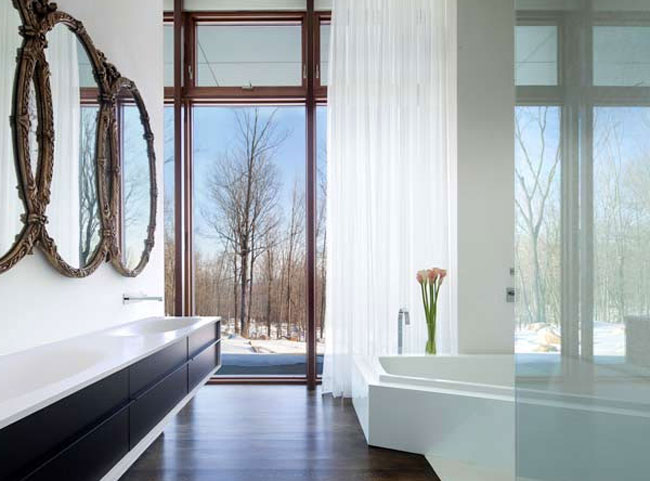 According to the National Association for Continence, we spend about two weeks a year in our bathrooms (just think about how many years that would add up to in a lifetime!). Considering that we might allot about the same amount of time for yearly vacations, doesn't it make sense that your bathroom should be a soothing getaway unto itself? If you're ready to turn your loo into a miniature sanctuary, read on for some breathtaking bathroom inspiration.
Inspiring Bathrooms: FULL GALLERY!
Nearly as spacious as an entire studio apartment by NYC standards, a bathroom this roomy is a true luxury in Manhattan. Flooded with light from two large windows, the marble-clad masterpiece boasts a deep soaking tub with a mirrored finish and a double vanity with built-in storage and plenty of space for getting ready in the morning.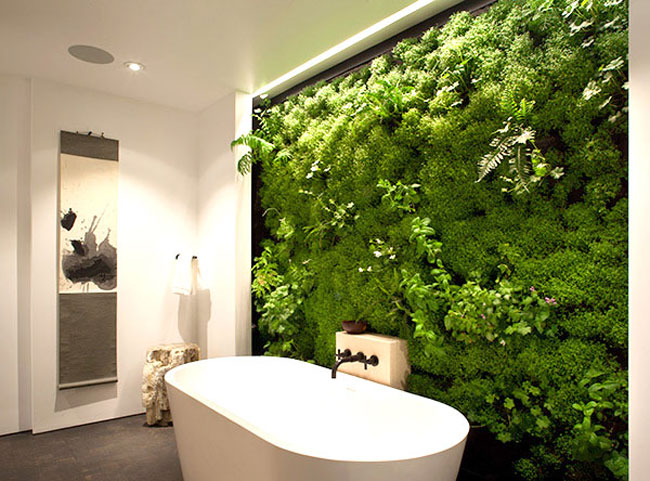 Siol Studios brought nature into this minimalist bathroom with a living wall of greenery. The garden's built-in drip irrigation system recycles water so it needs minimal maintenance.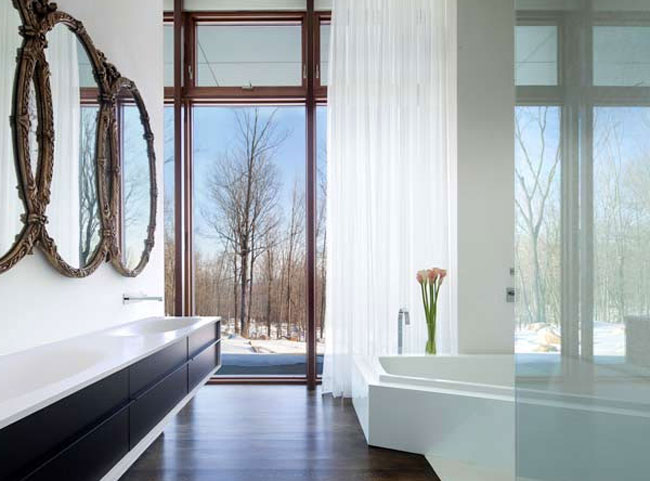 William Reue Architecture's House in the Woods features an airy bathroom that takes advantage of the residence's secluded 8.5-acre lot at the base of the Shawangunk Mountains. The snowy white walls and fixtures couple with the dark wood floors to reflect the natural beauty that comes through a generously sized wall of windows.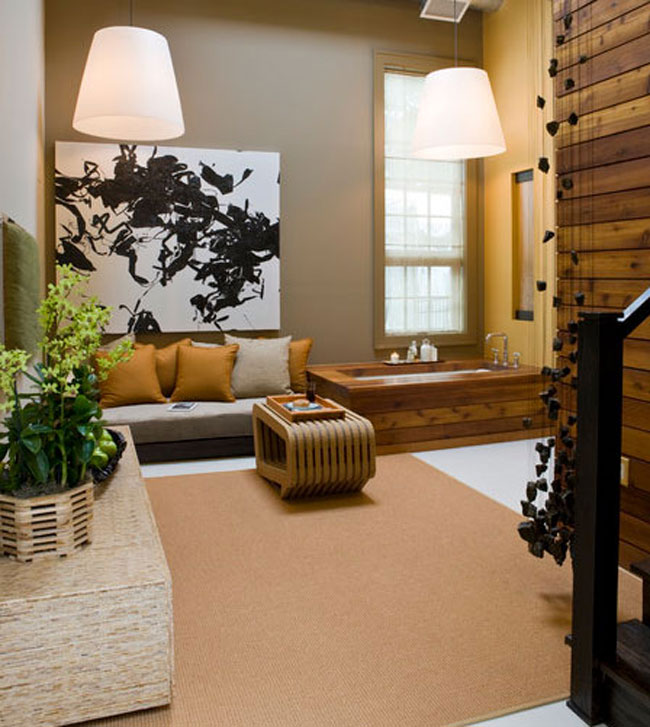 More like an entire relaxation room than just a bathroom, this eco-friendly home spa by Studio Santalla, Inc. is a study in sustainability. The cedar-lined getaway boasts plenty of natural light, a re-circulating waterfall and eco-friendly natural materials.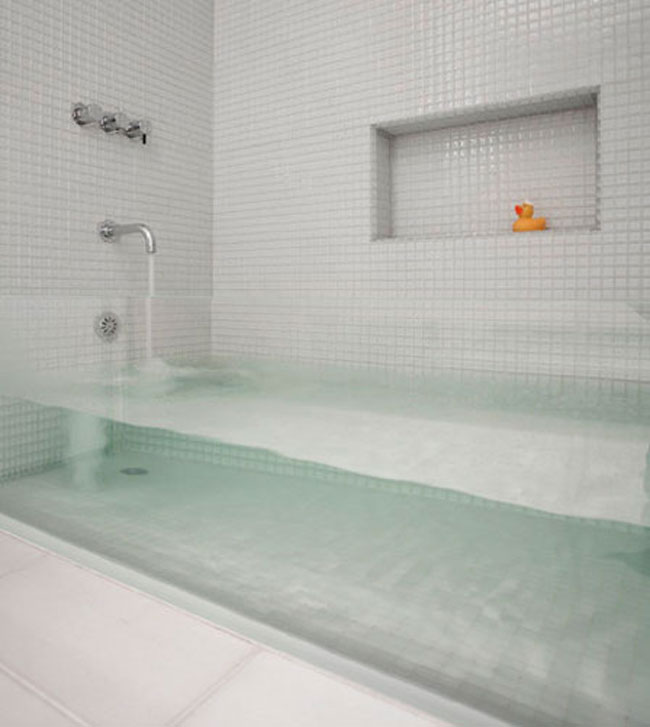 Photo: Eric Roth
We had to do a double-take when we first saw this illusive bathtub by Stern McCafferty. The Boston-based architecture firm used a thick sheet of glass secured between two tile walls to create the clear-front, exhibitionist-style tub.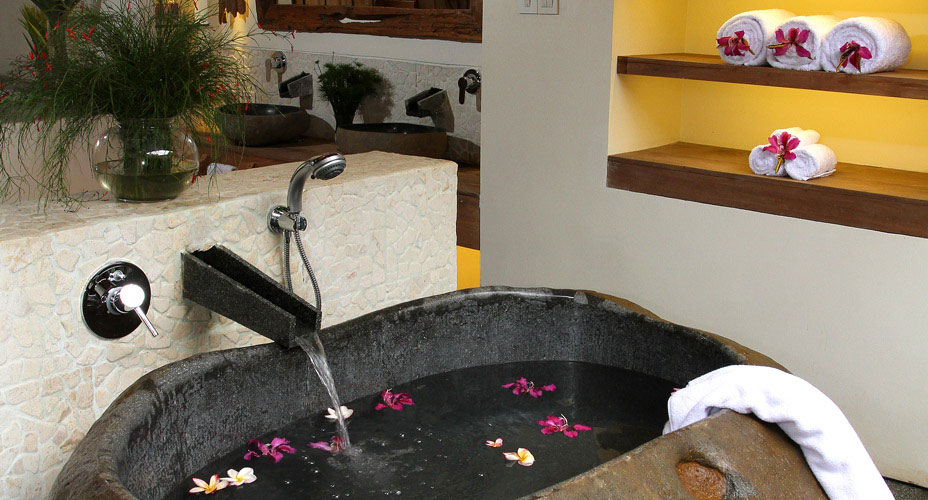 Can't you just imagine how relaxing it would be to climb into this carved river rock bathtub for a soak? Designed by Iwan Sastrawiguna, this soothing retreat looks out onto its own garden creating a zen haven to melt the cares of the day away.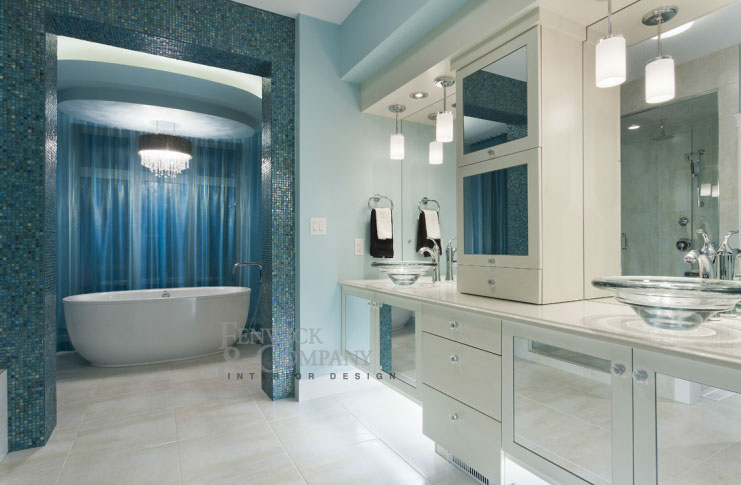 Fenwick and Company completed this opulent bathroom for an HSC Lottery home, and we think it's safe to say that the lucky prize winner was likely blown away by the luxurious design. Iridescent glass tiles reflect light from the glittering chandelier back in hues of blue and purple, mimicking sunlight sparkling on an ocean shore.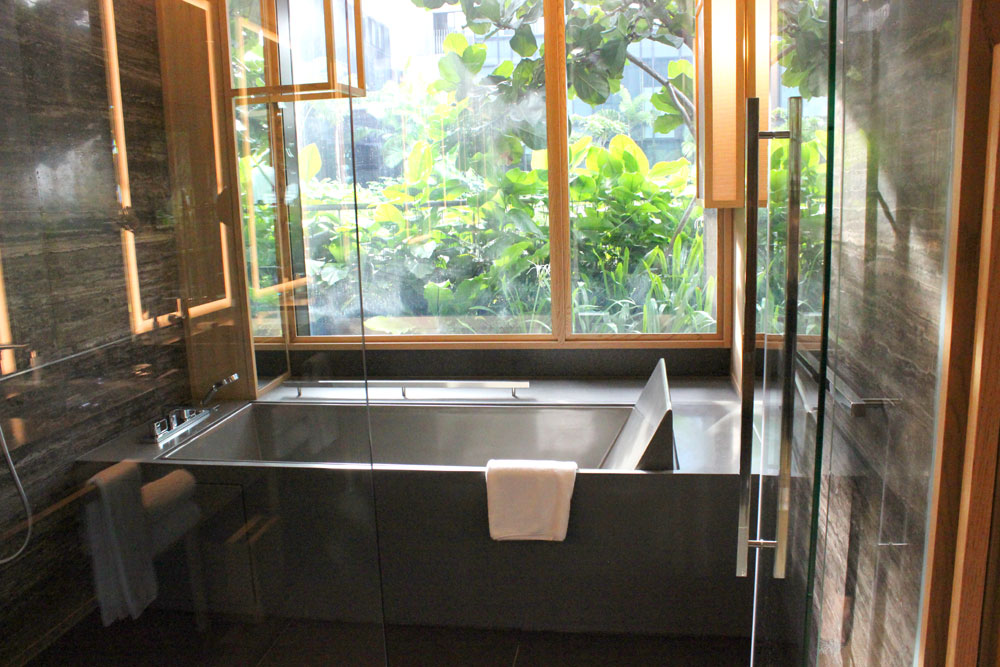 Stainless steel isn't just for kitchens. This soothing bathroom suite at the PARKROYAL Hotel on Pickering features a metallic tub that contrasts nicely with the verdant flora outside.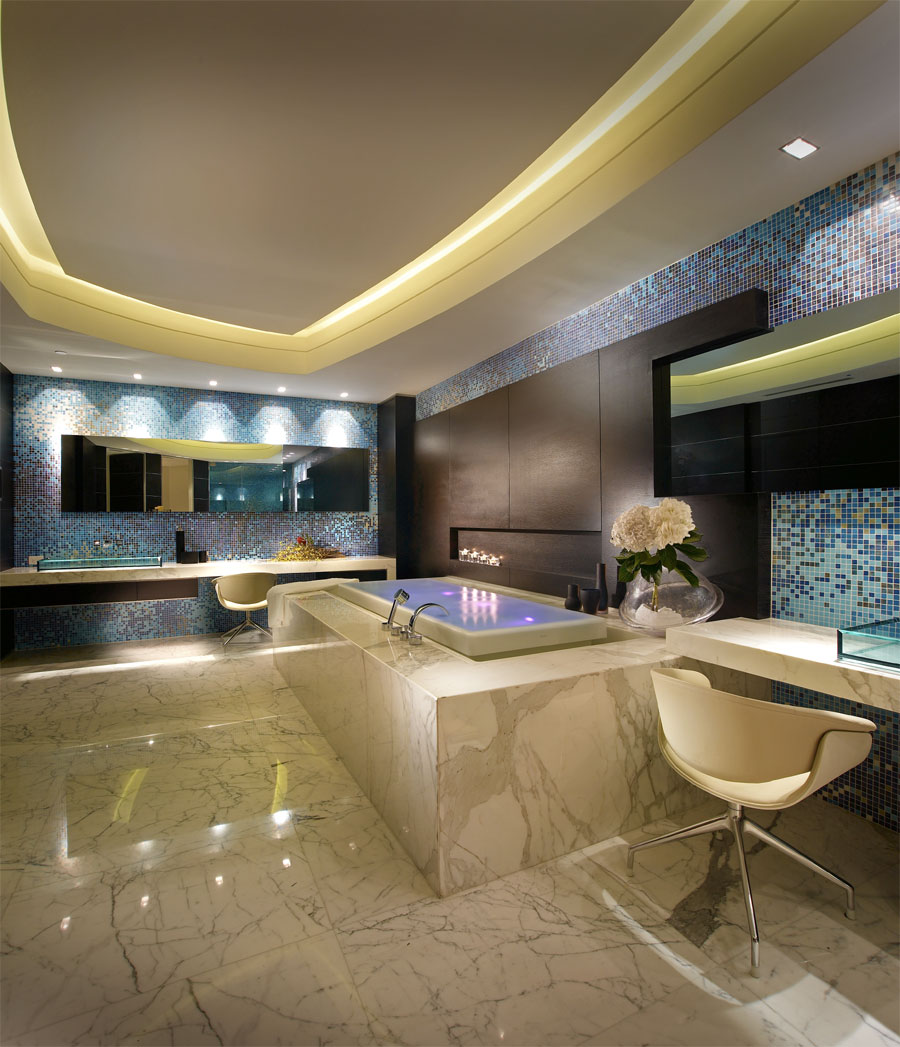 You've probably seen infinity pools, but how about an infinity bathtub? This spa-like bathroom by Pepe Calderin Design features a mosaic tile-clad shower and cascading tub lit by LED lights to create a tranquil, meditative mood.
Which one of these bathrooms would look best in your home? Tell us in the comments below.