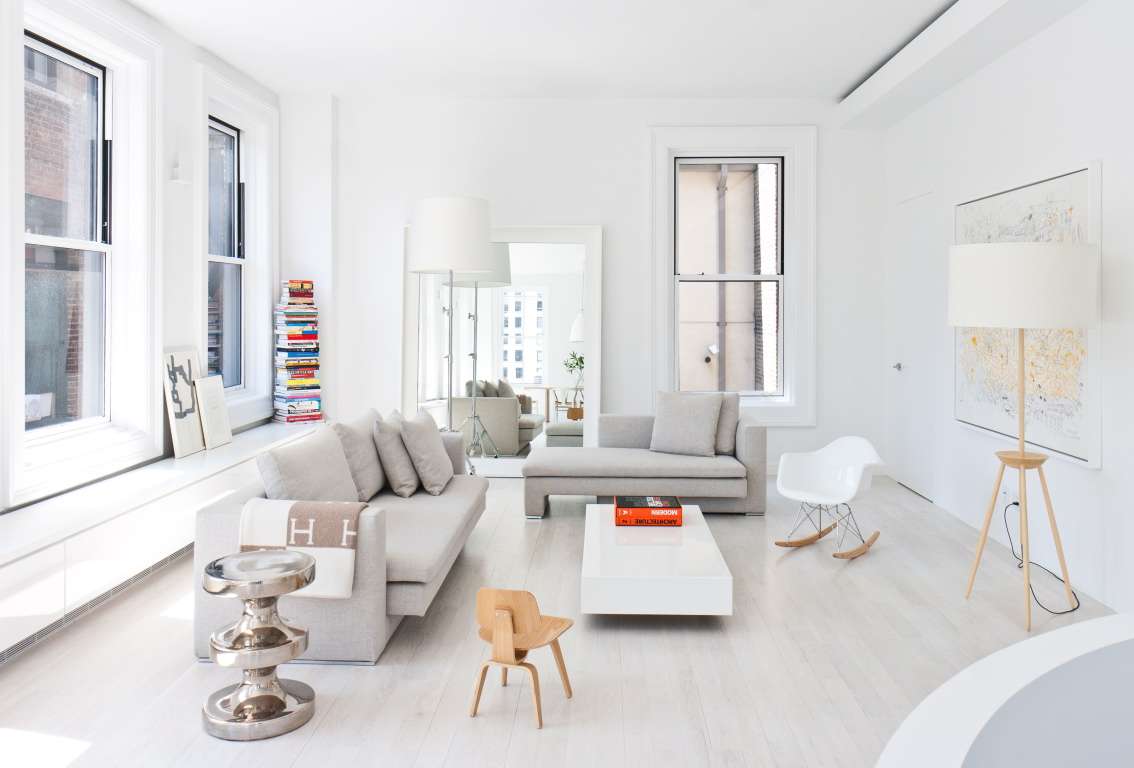 Blanketing a home in an all-white color palette is a fantasy for many design aficionados, but can be difficult to pull off in a real-life space without it feeling cold and unfinished. If you love the color of fresh-fallen snow and baby's breath, take a tip from the Wadia family, who turned their New York City duplex into a milky sanctuary filled with pops of color. By using their white walls as a canvas for carefully curated accents, they breathed life and vibrancy into what might otherwise feel like a too-stark space.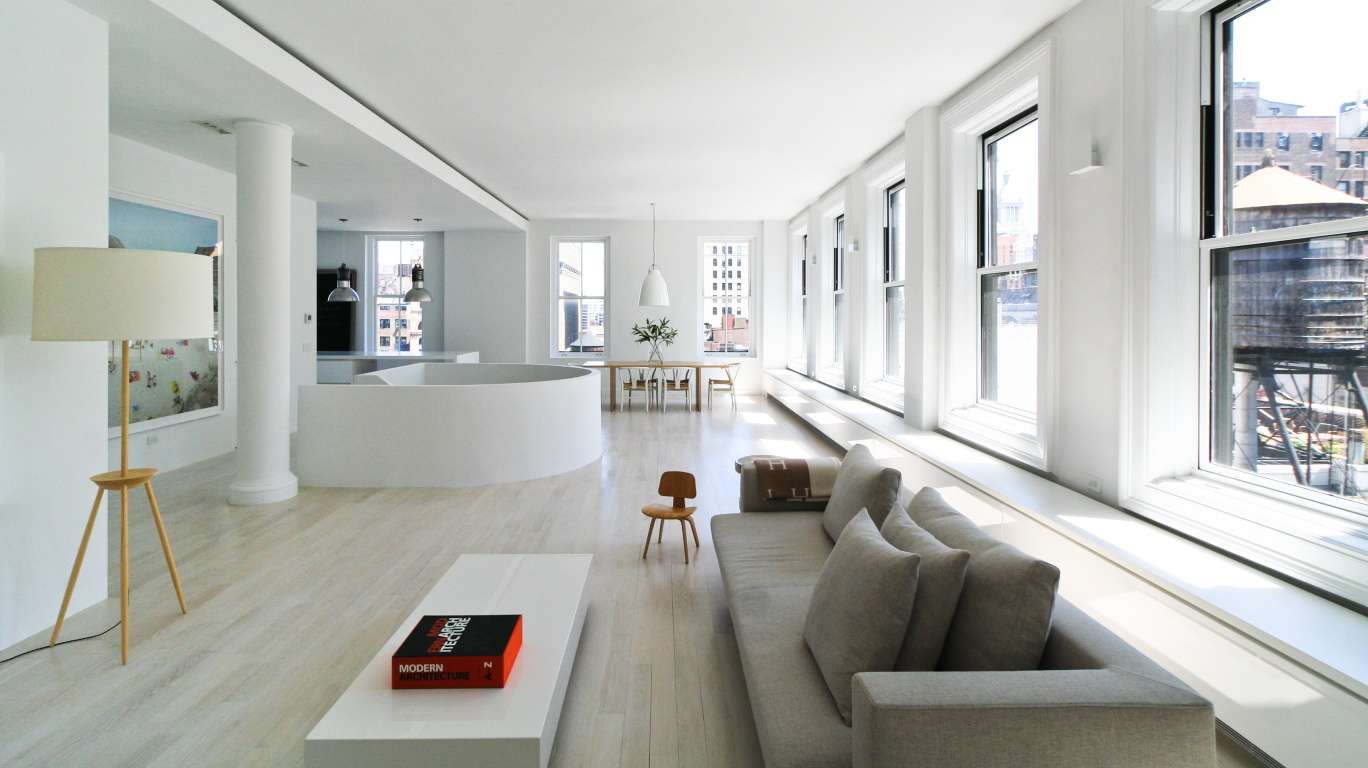 The Wadias enlisted the help of Joseph Tanney and Robert Lutz of Resolution: 4 Architecture to transform their double-level Fifth Avenue apartment into a "little house in the sky." The design maximizes the home's many windows, letting the three exposures flood the apartment with light.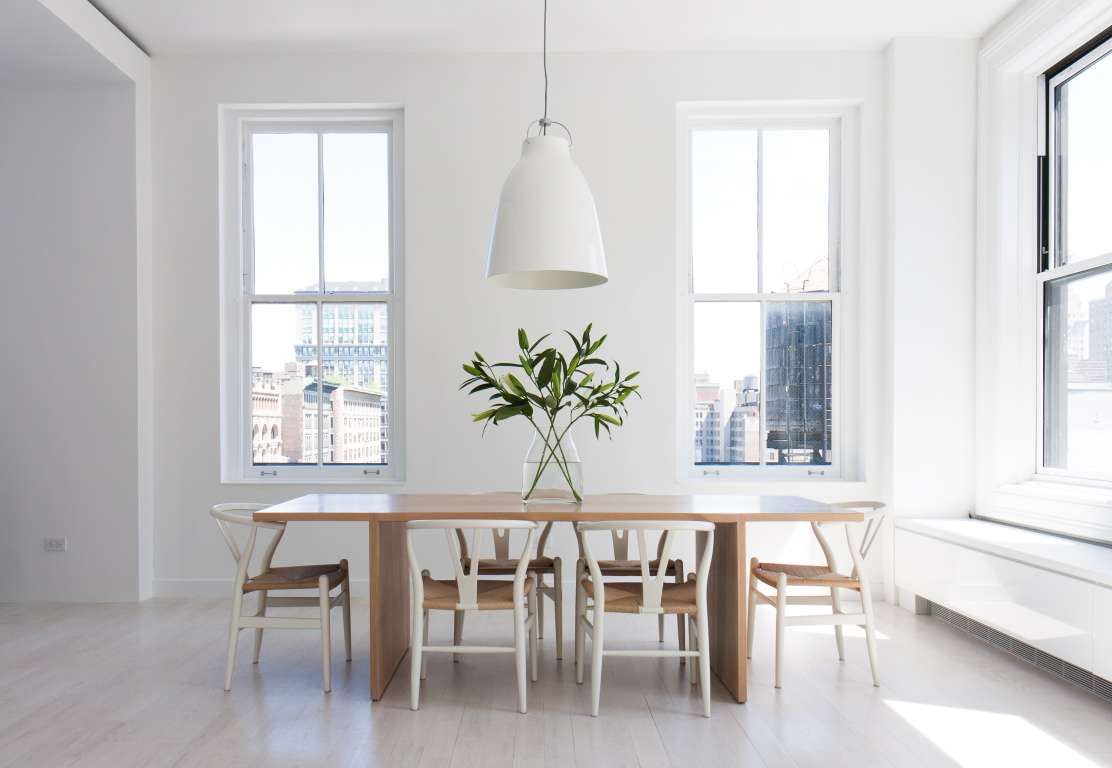 The duplex is an upside-down apartment, meaning that the main living area occupies the top level while sleeping areas are tucked one level below. A dramatic, winding staircase leads from the living and dining areas down to the bedrooms while also allowing light from the top floor to spill into an interim space that doubles as a reading/sitting room.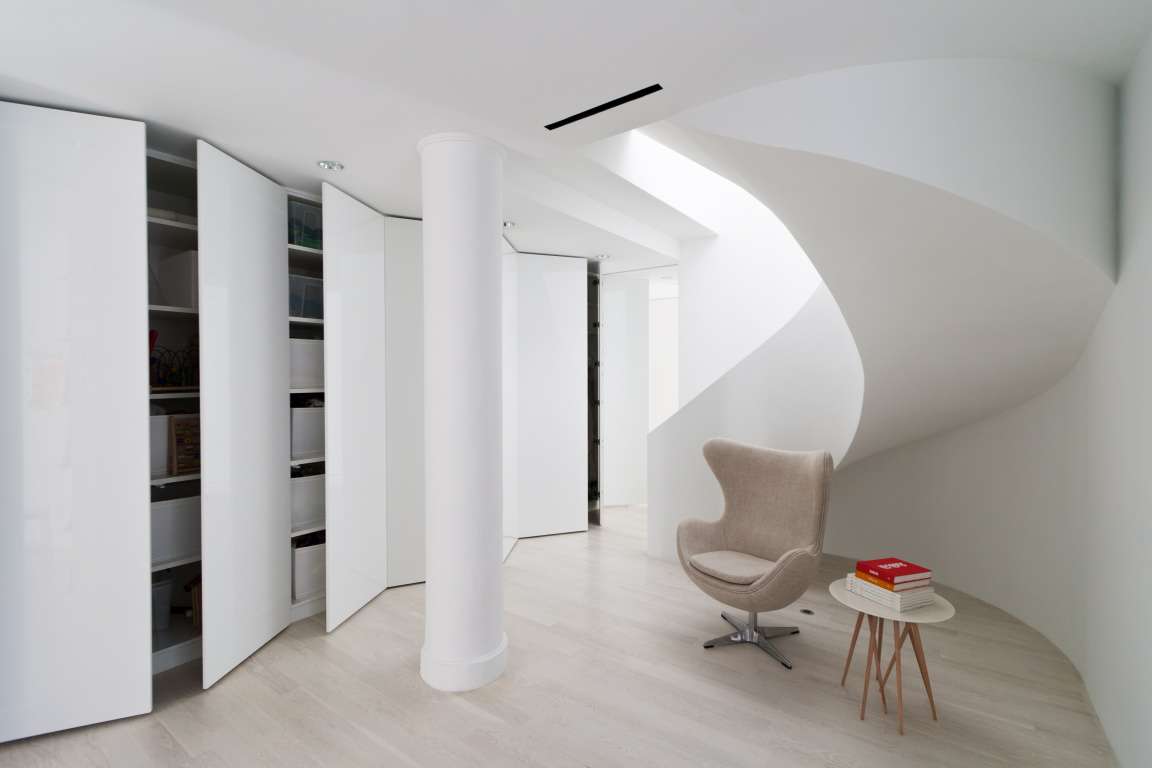 The walls of the hallway area have been outfitted with ample storage space.
Even with two separate levels, storage was a major issue for the Wadias – particularly because of their two small children. The solution on the main level is a well-disguised banquette of cabinets along the length of the living room wall. The bins (which are marked rather adorably in both English and French for the bilingual Wadia children) allow the area to be tidied up completely and revert to an adult space after the youngsters are finished playing.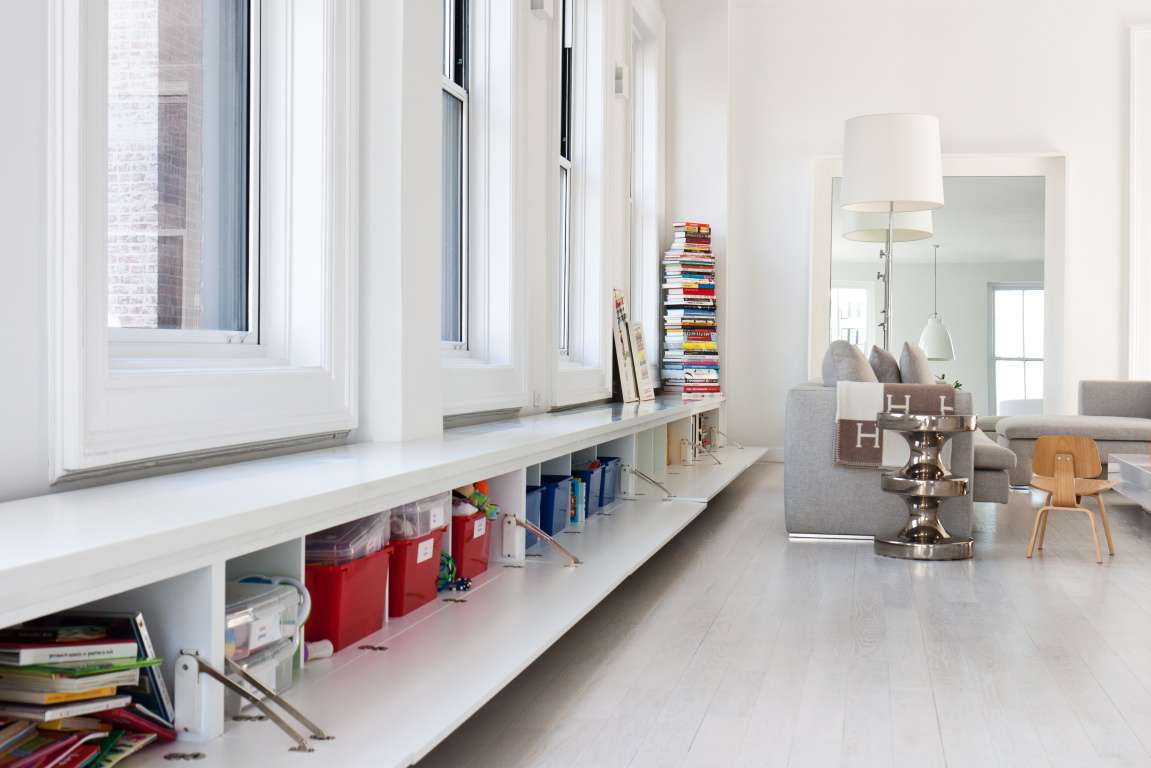 That same interplay of young and old, seriousness and whimsy, and color versus white continues throughout the apartment, resulting in a home that is much more than just the sum of its parts. The blankness of the walls emphasizes the saturated colors of the artwork even more, creating interest for the eye in nearly every corner.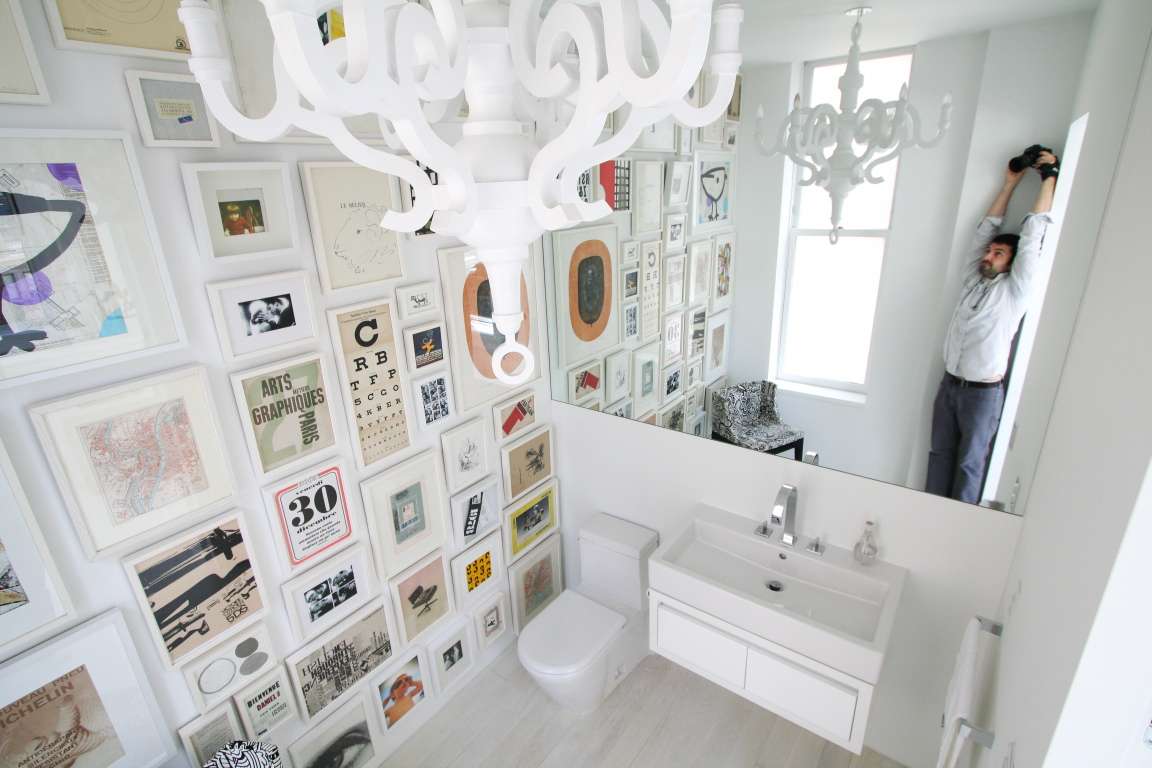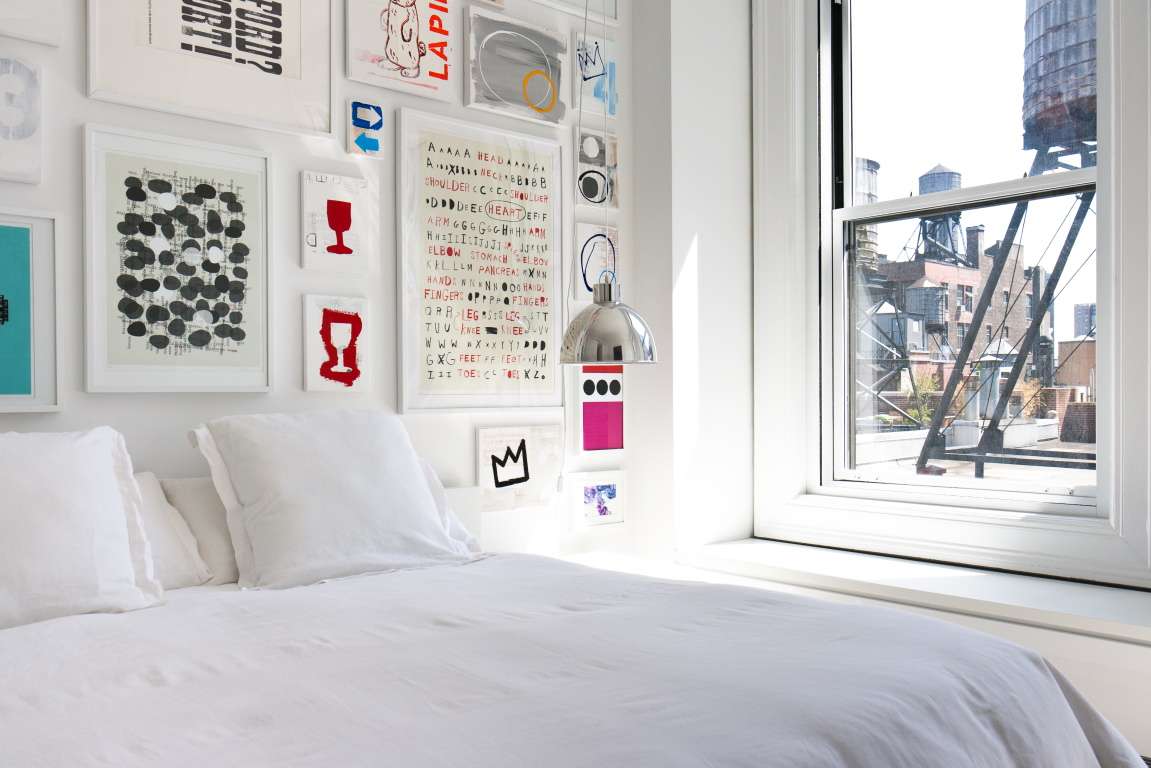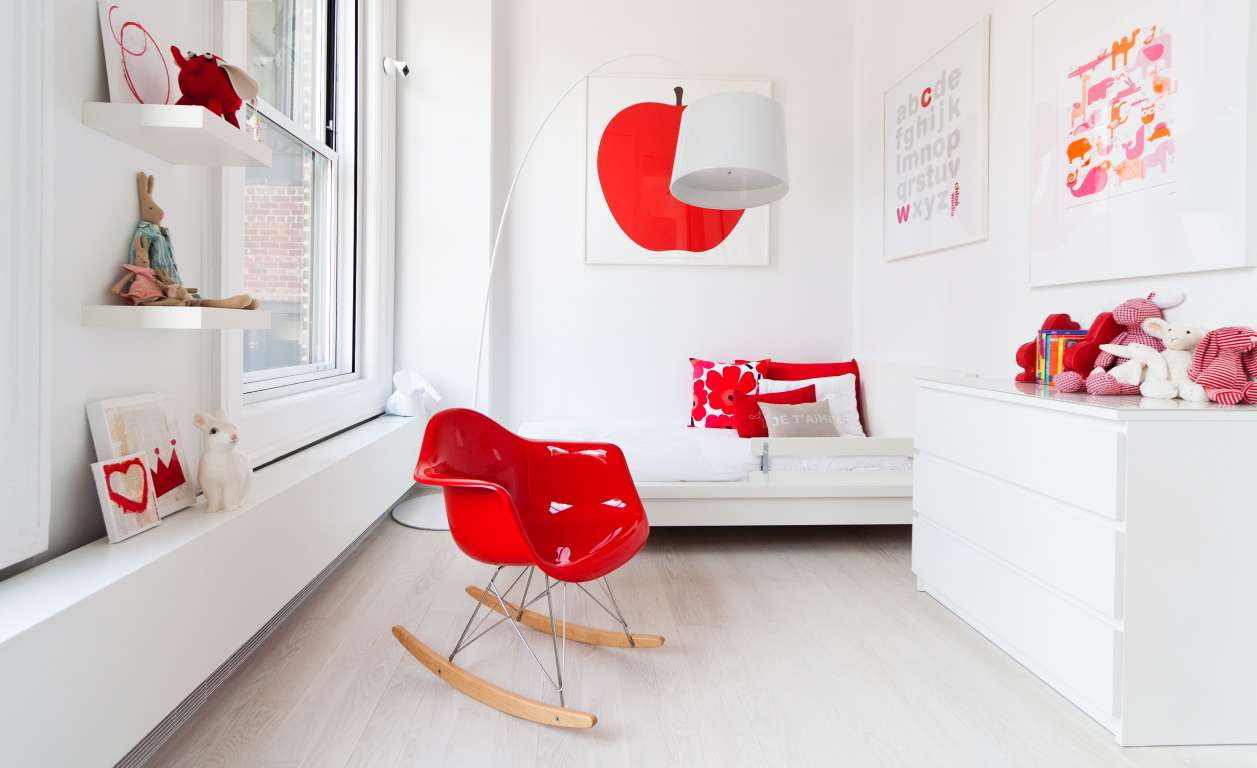 Photos: Yuka Yoneda and Resolution: 4 Architecture