In the world of contemporary design and architecture, the pitched roof is often dismissed as a thing of the past. Yet the ingenious architects at RSPlus have fused this classic roof structure with contemporary interiors to shape a truly captivating and stylish residence in Poland. Dubbed as the Two Barns House (not so surprisingly!), this fabulous home draws your attention instantly thanks to its unique silhouette and a dashing street façade. Combining two high barn-like structures with a glass pavilion, the beautiful home seems like an effortless blend of the modern and the traditional.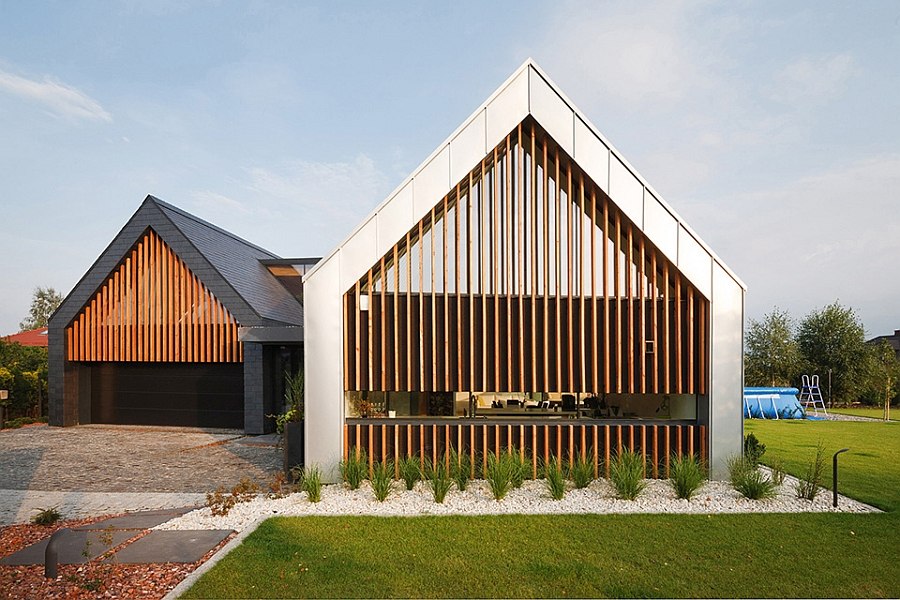 While one of the barn structures faces the street and contains the public areas, the other is carefully tucked behind it to keep the private quarters away from any prying eyes. Elegantly placed wooden slats allow plenty of natural light to filter through while ensuring that the home is not completely open towards the street. The lower level of the first structure contains the living area, dining space and kitchen in an open floor plan. Warm wooden surfaces, trendy Tom Dixon pendant lights and large sliding glass doors give the home an abundance of textural contrast.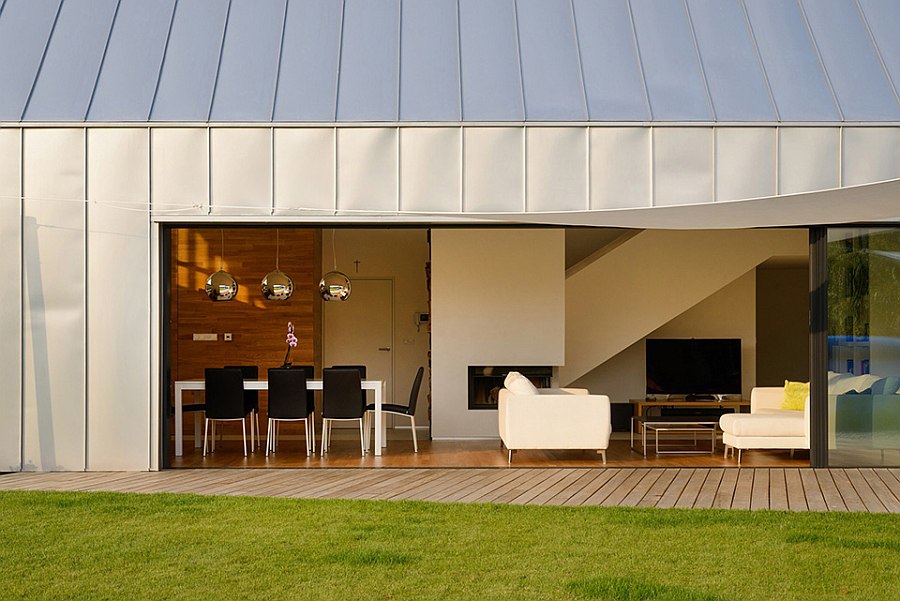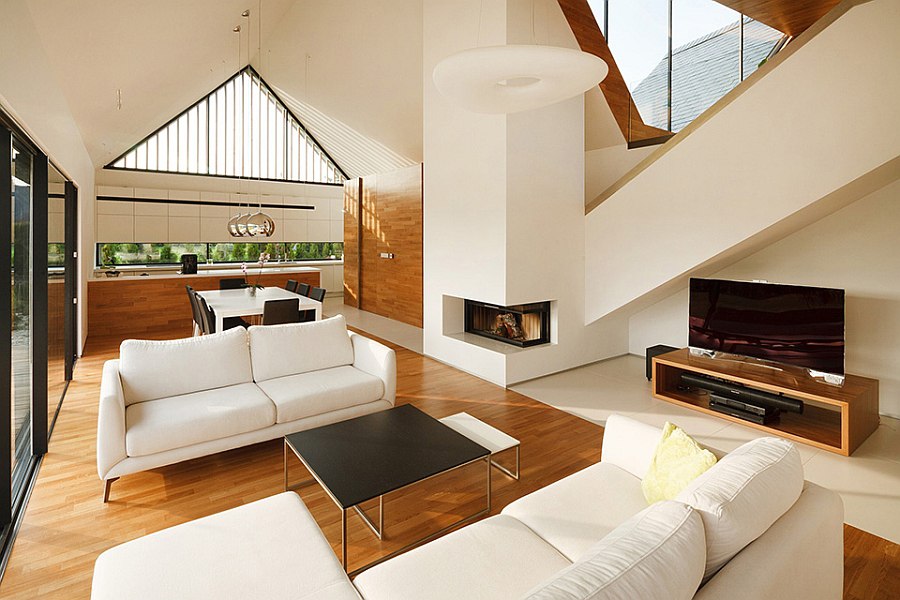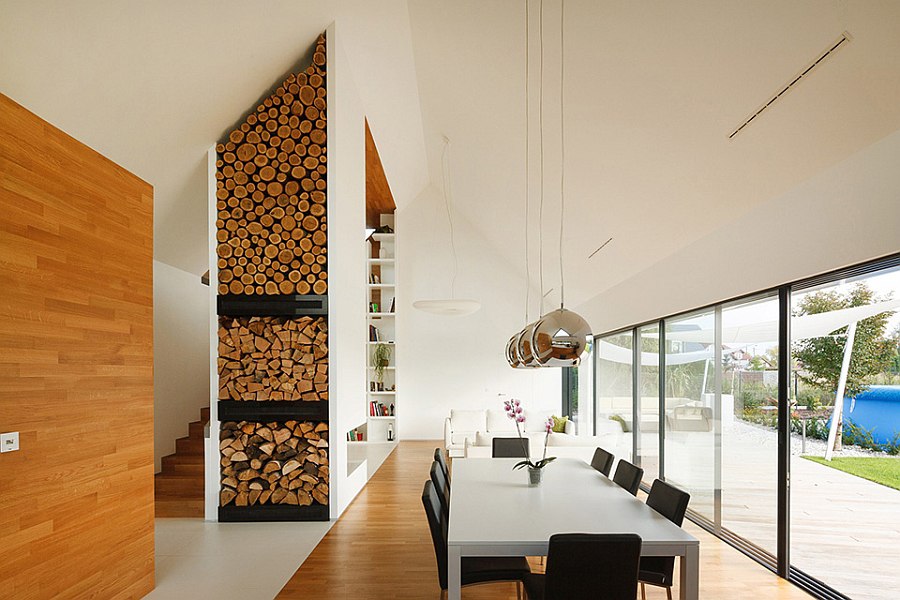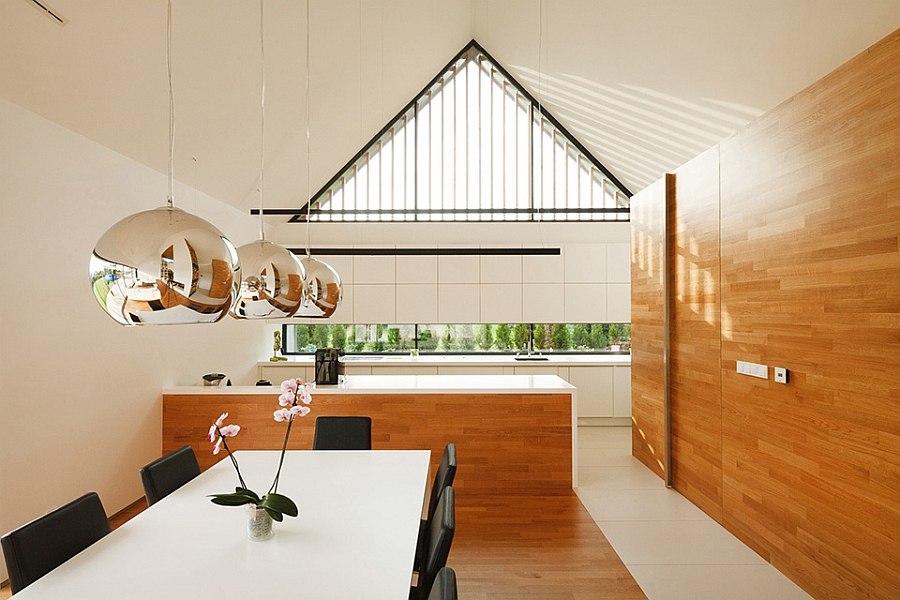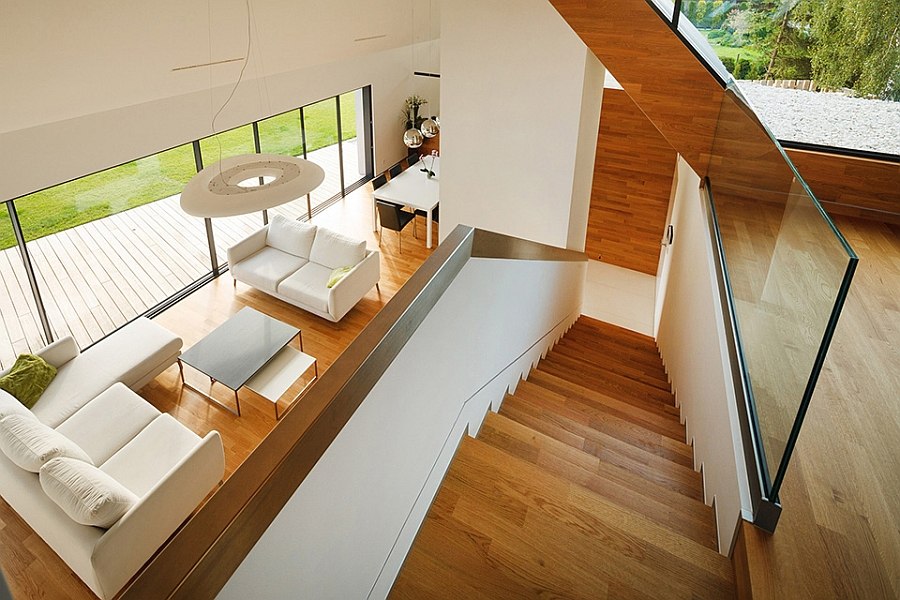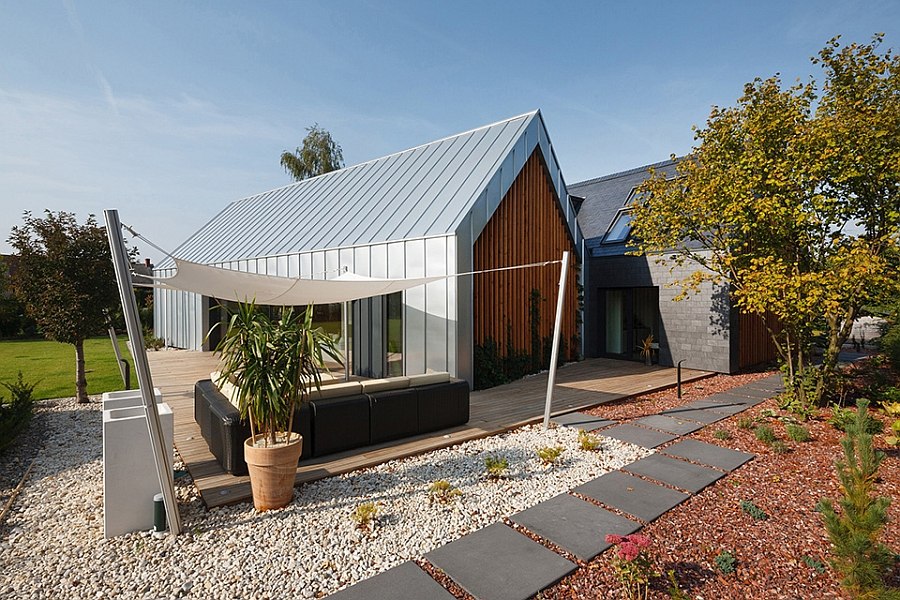 A lovely outdoor deck and lounge extend the living area outside, while the soothing interior is dominated by white and other gentle neutral shades. Despite using the traditional pitched roof, the interior is contemporary at every turn, and the high ceiling actually ends up adding to the majesty of the home. Smart, sophisticated and imaginative, this is a grand fusion in every sense of the word!