When we talk of rustic-style interiors, many of our readers think of exposed wood, stone walls, a warm fireplace at the heart of the room and a setting that gently turns the clock back to a simpler, less flashy era. And most of that is indeed true. Yet, concealed below that rough, rustic exterior are still modern comforts and new-age gadgets that promise to make your life a lot easier. Adopting a rustic style living room does not mean a less luxurious life. It is just about embracing aesthetics that are unpretentious, elegant and closer to nature.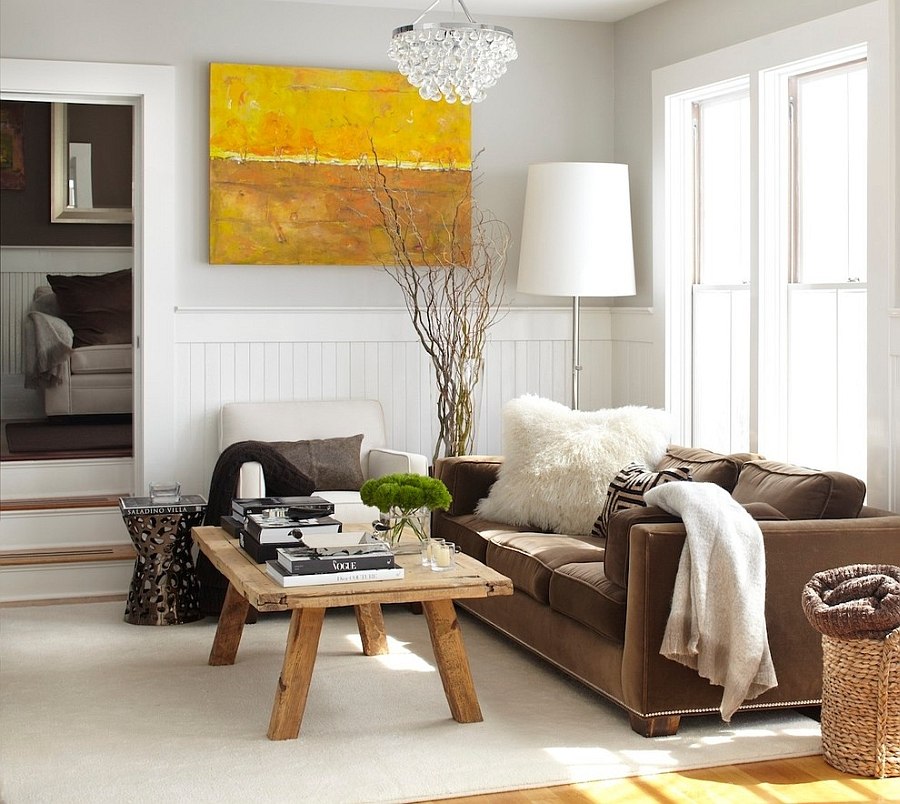 Thanks to the ingenuity of contemporary designers, you can now blend the modern and the rustic in a balanced, sensible fashion to create chic living rooms that offer the best of both worlds. Bringing back the memories of that cherished holiday as a kid in the mountain cabins or an unforgettable trip to the ranch, rustic living spaces can bring forth a sense of nostalgia along with natural goodness.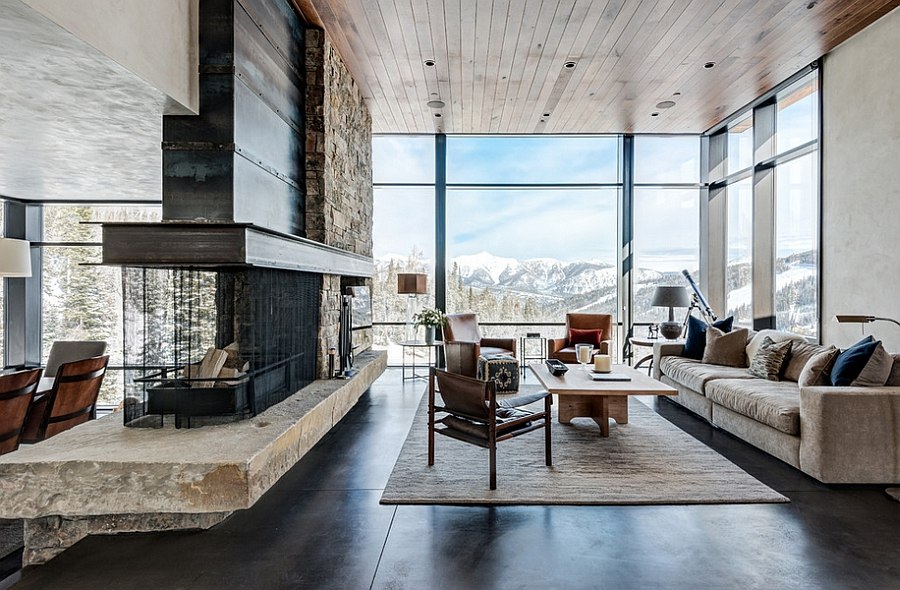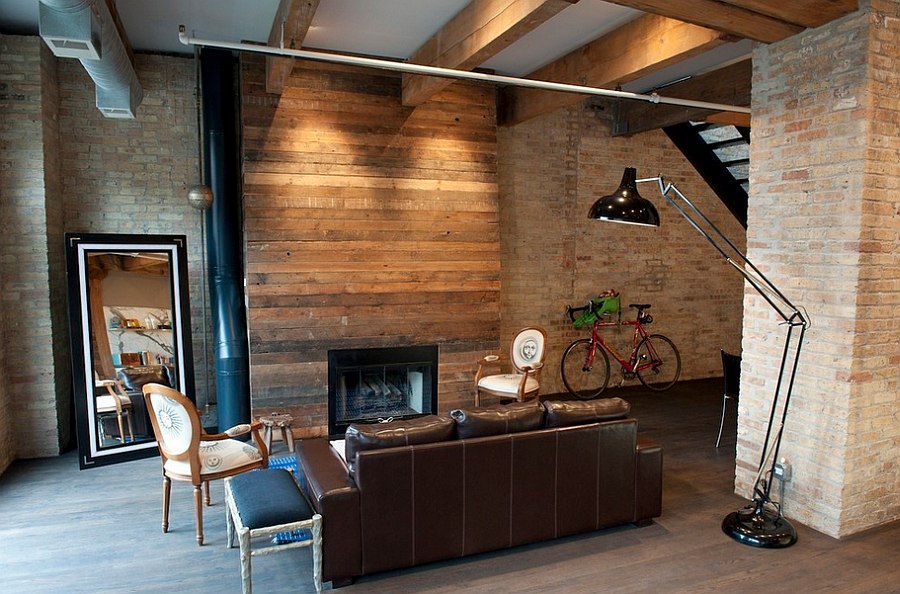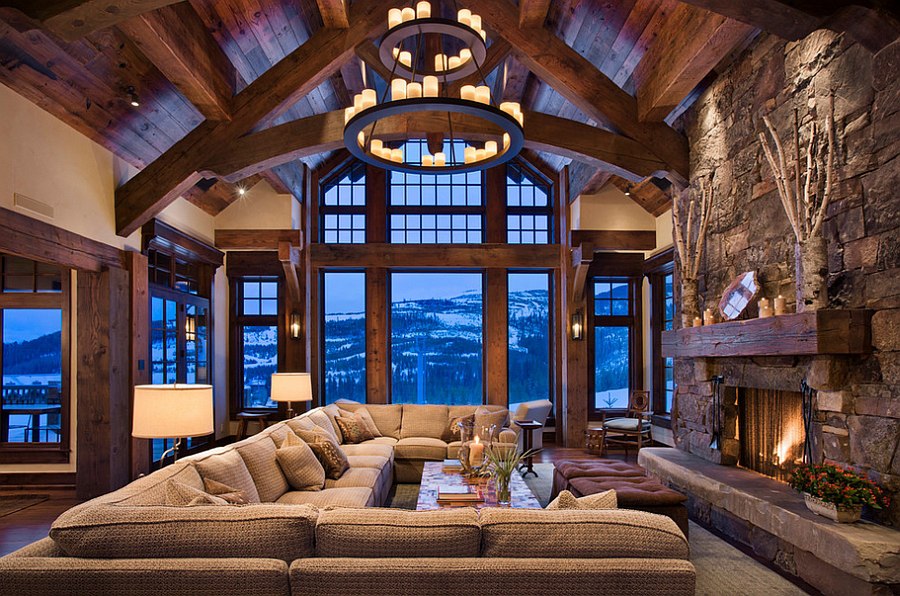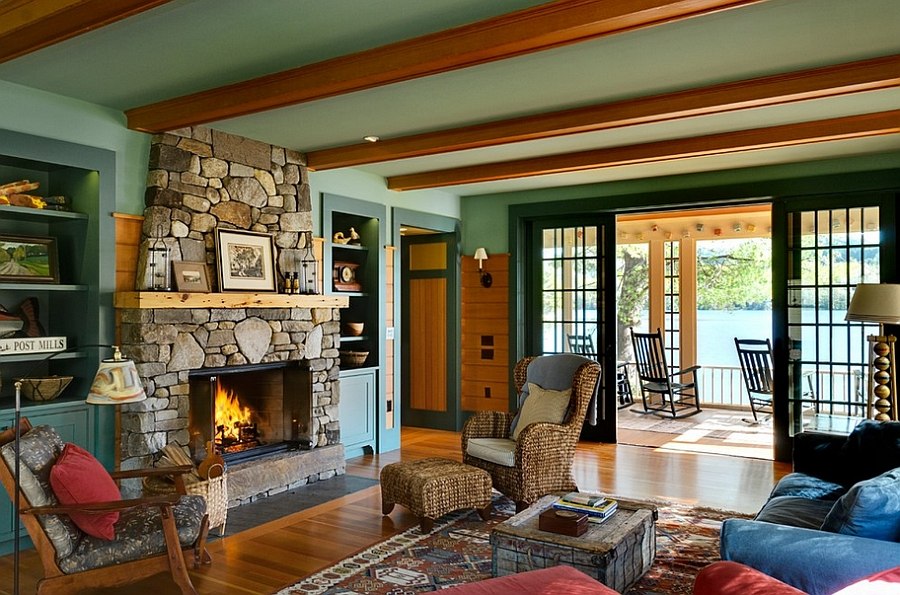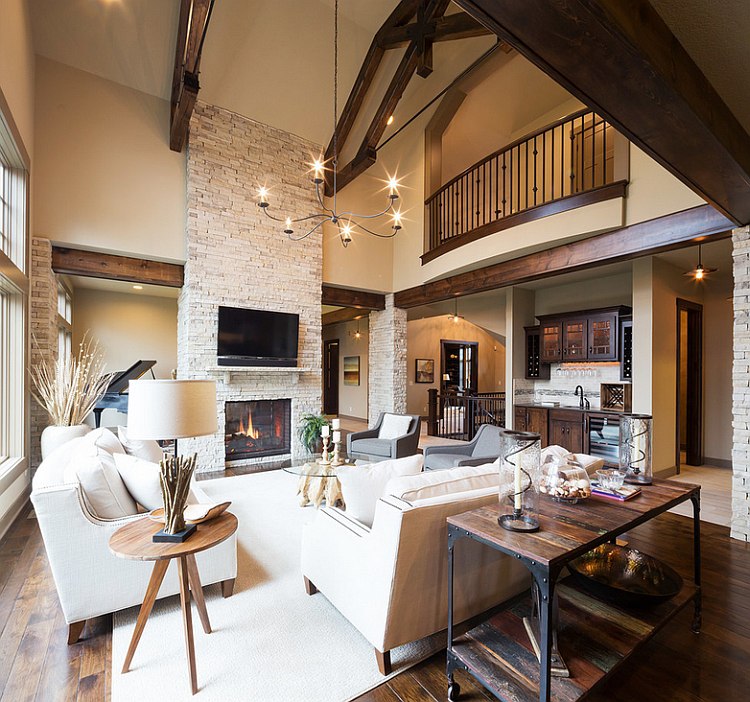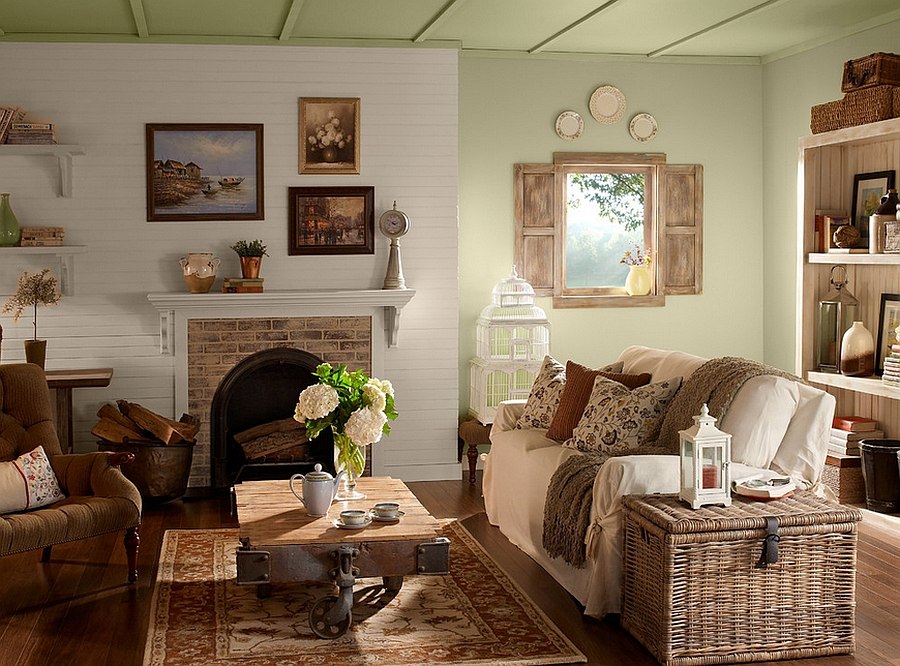 Timeless Winter Cabin Look
Those giant exposed wooden beams across the living room ceiling, large stone walls that offer the perfect backdrop for antique additions, spectacular yet classic chandelier lighting and a beautiful fireplace that draws you in instantly; this is the classic image of a rustic living room inspired by the winter cabin. The woodsy cabin style is a perfect theme to turn to with fall and winter set to rule the next few months. The inherent coziness of such living rooms, the wide array of plush textures that they offer and an aura of timelessness make them an instant hit almost every single time.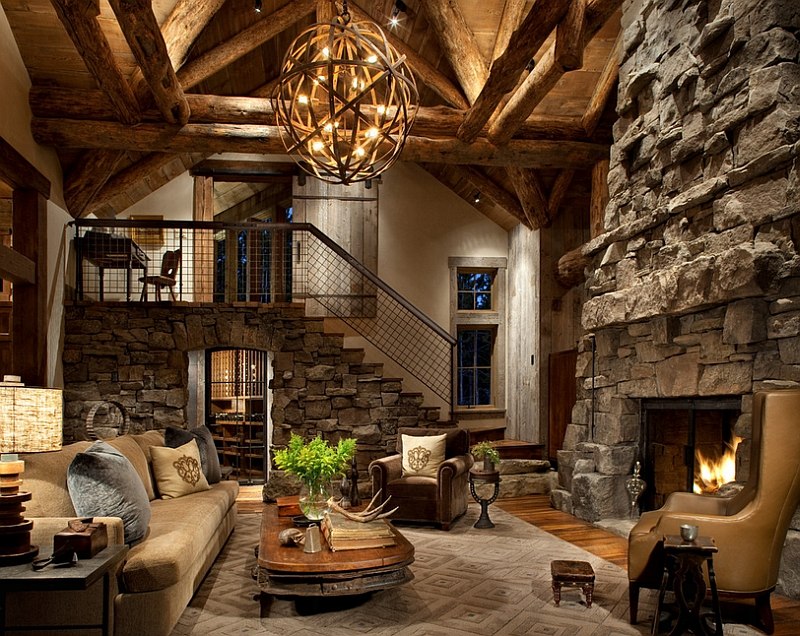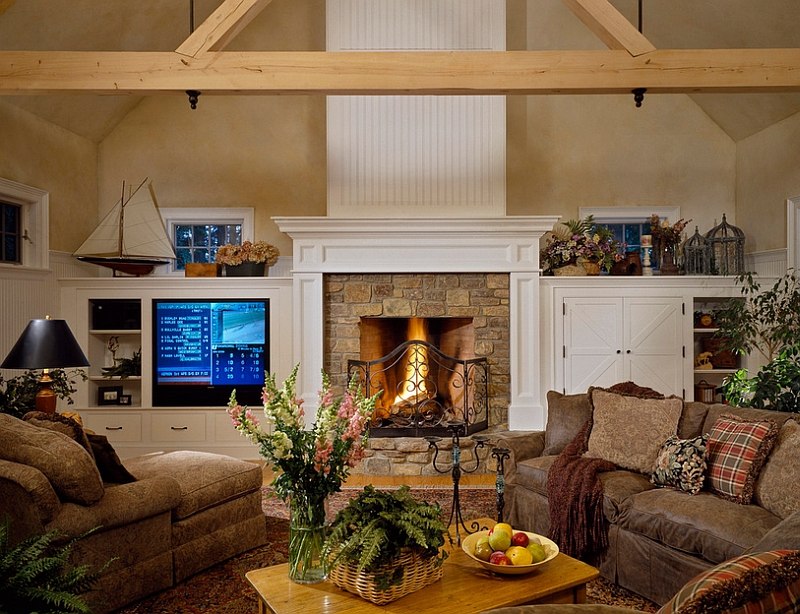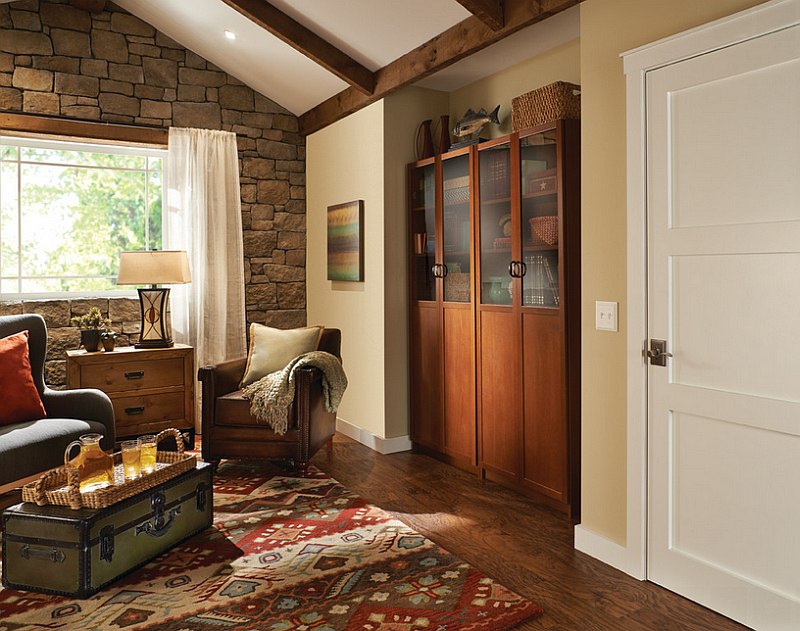 The decor of rustic living rooms is what sets them apart from the rest. The idea is to pick visually heavy decor that anchors the space while lending the theme a sense of authenticity. Heavy wooden coffee tables, wrought iron lighting fixtures, plush rugs and vintage flea market finds are all great choices indeed. Brown leather couches or dark black sofas are also the norm in these classic, cabin-style living rooms.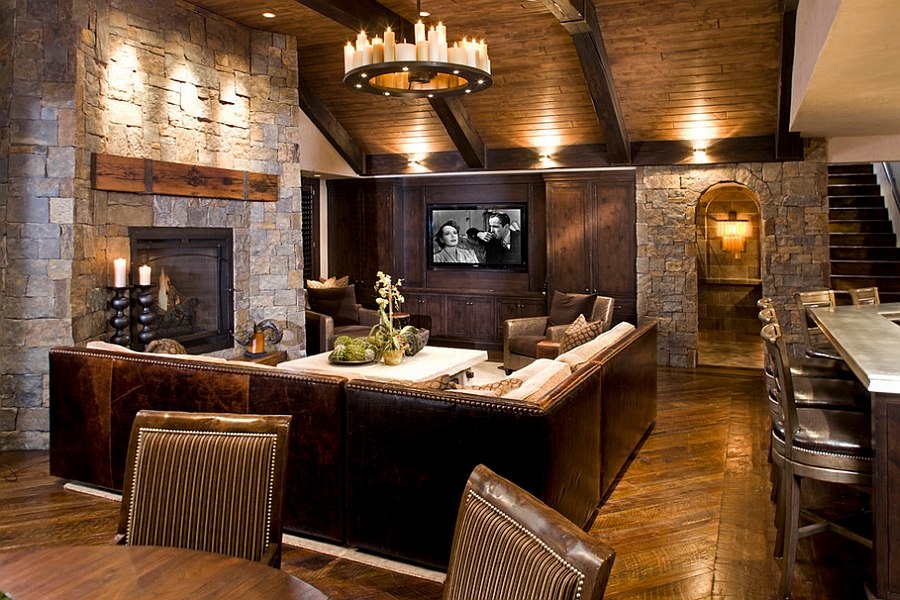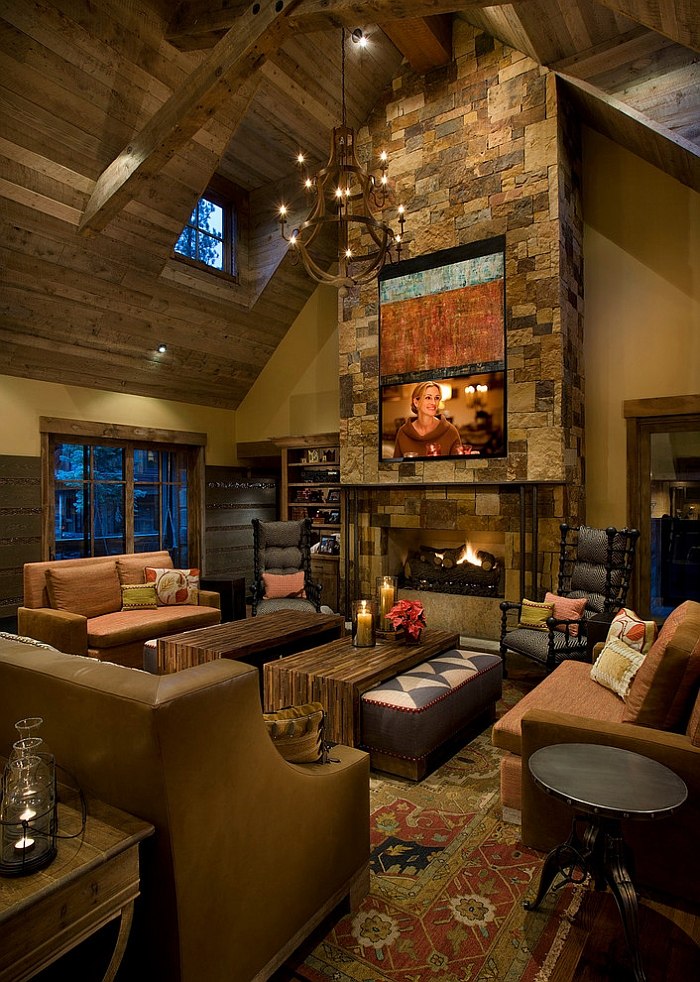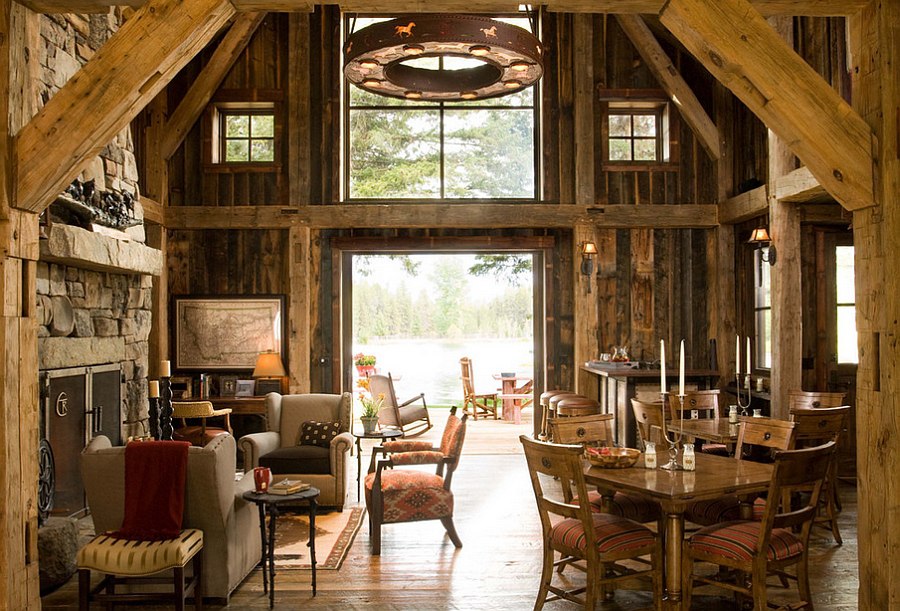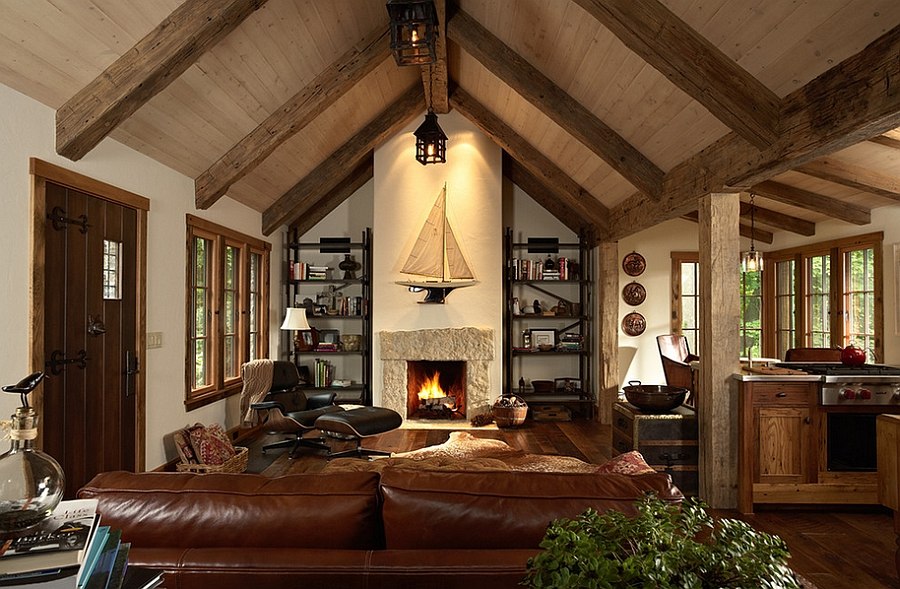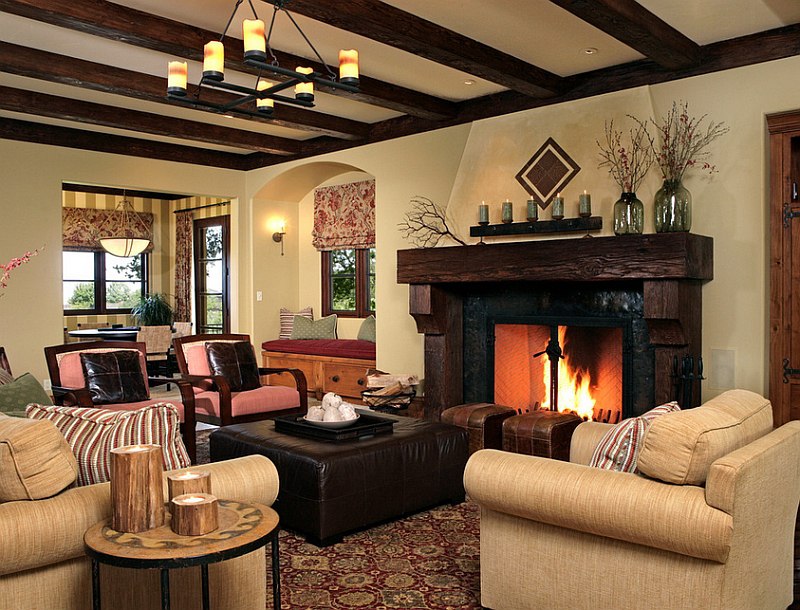 A Modern Twist
So you are not really comfortable with the classic cabin style when it comes to rustic living rooms? We completely understand your design conundrum, and embracing modern rustic is the perfect way to get around it. This cool style merges the aesthetics of a rustic-style space with modern functionality in a seamless manner. Heavy wooden elements and stone walls are still welcome, but you can use these in a far less prominent fashion. Keep the color scheme as natural as possible and fill the room with snug textures and unassuming decor. Modern rustic style also allows you to combine mass produced furniture with collectibles and antiques in a sensible way.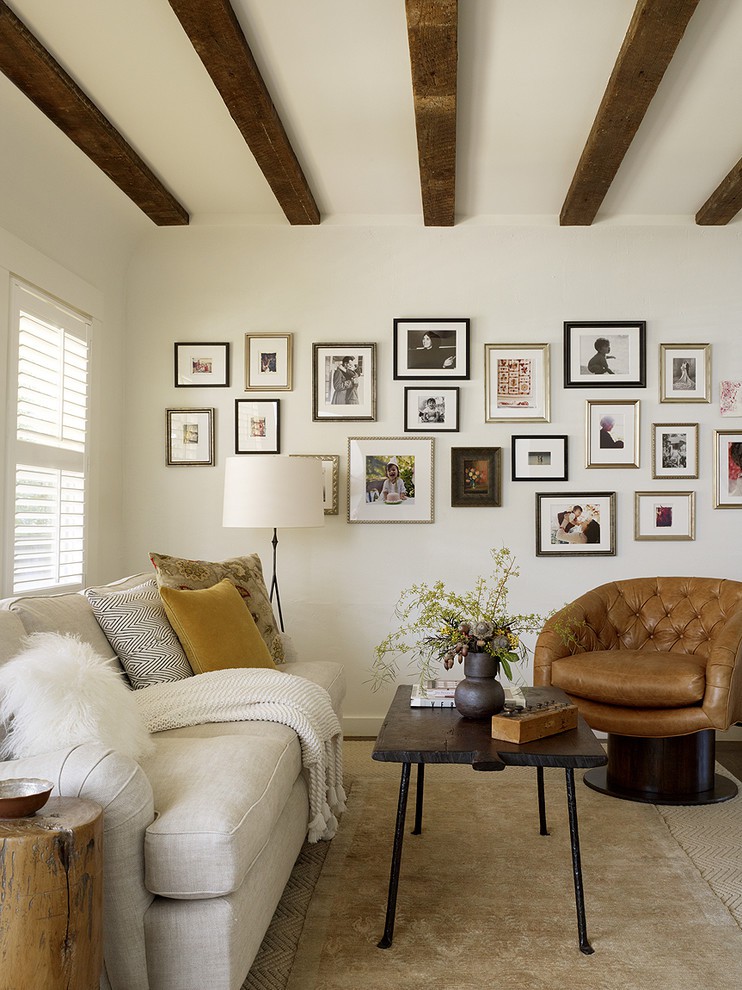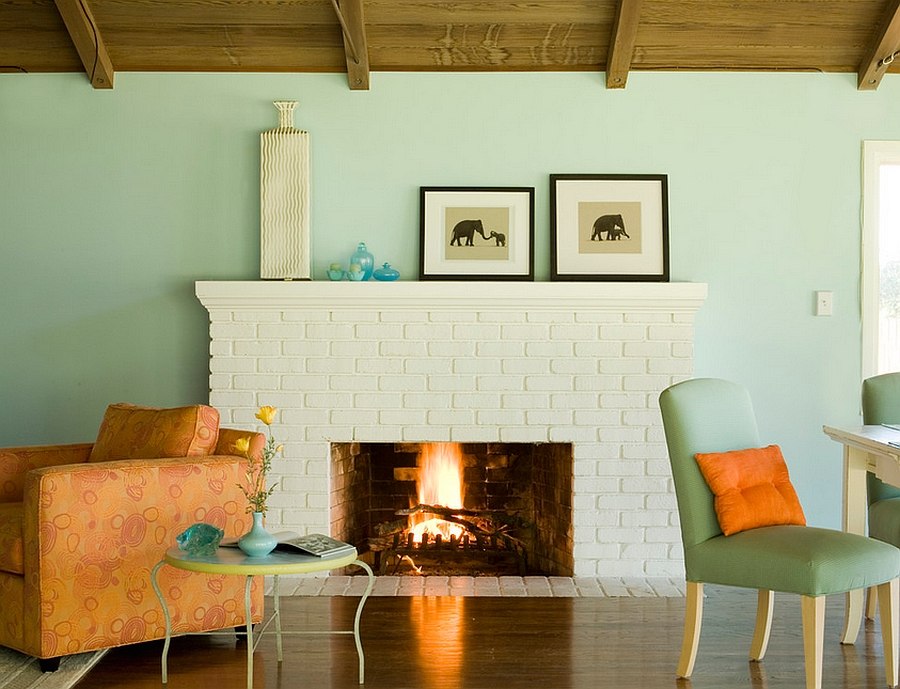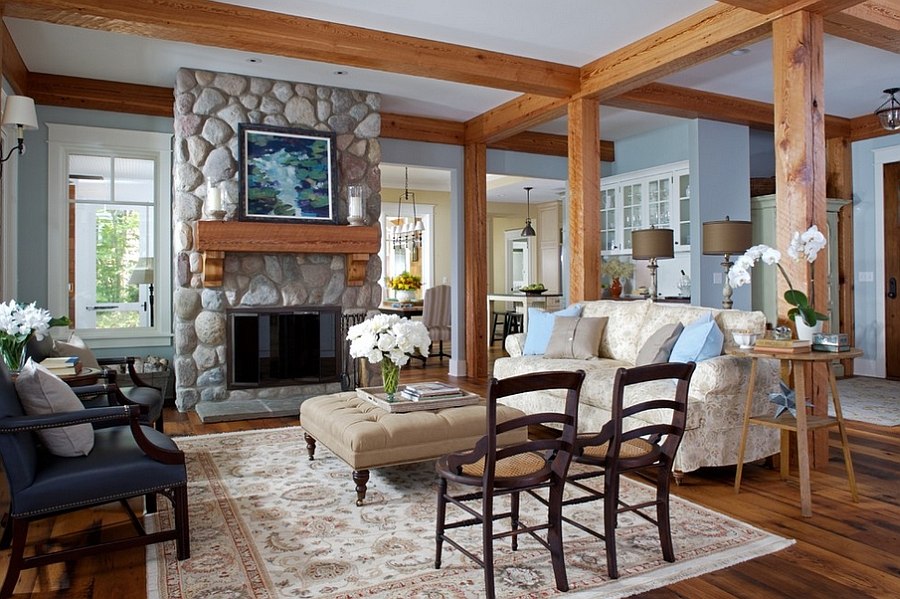 While the classic, spacious rustic living rooms have a deeper and darker vibe about them, the modern rustic living rooms shine in the neutral color scheme. Restrained pops of pastel colors are also welcome here, and this relaxed, organic style allows you to find that ideal balance between a living room that looks stunning in both summer and winter months.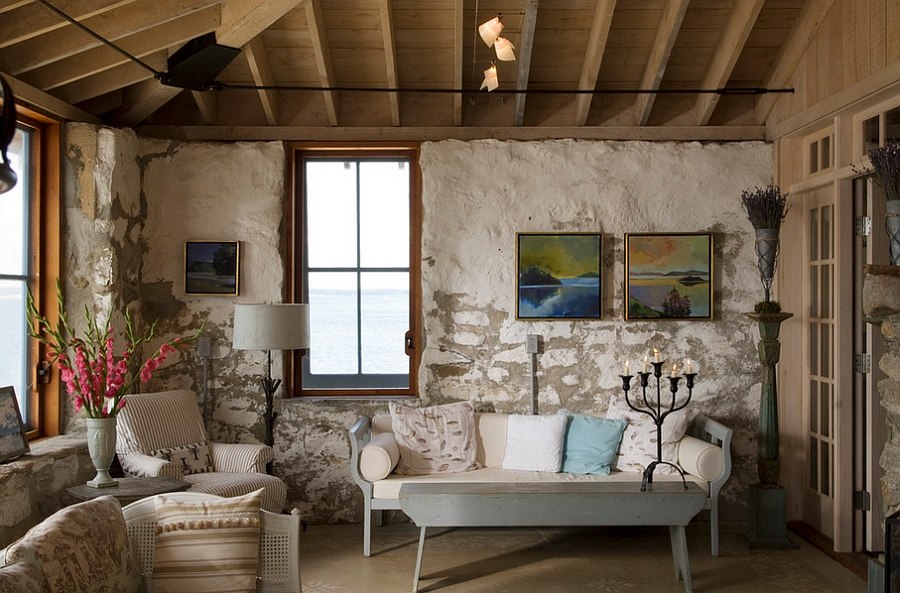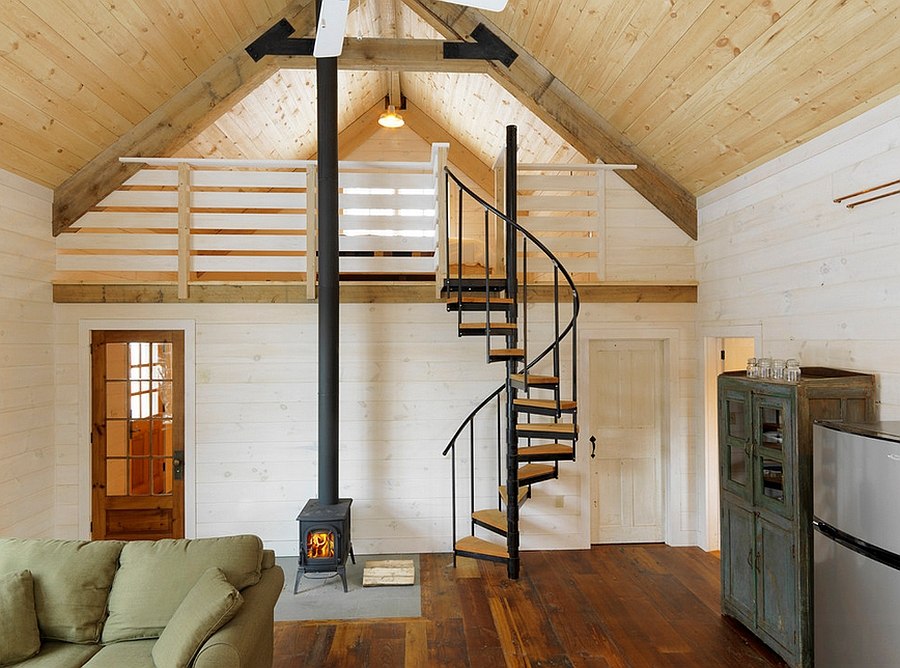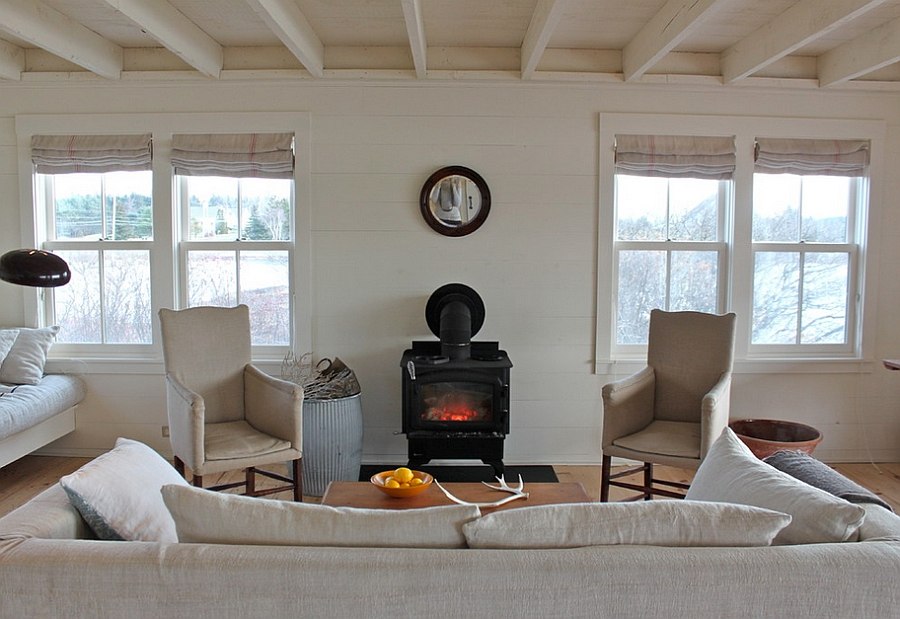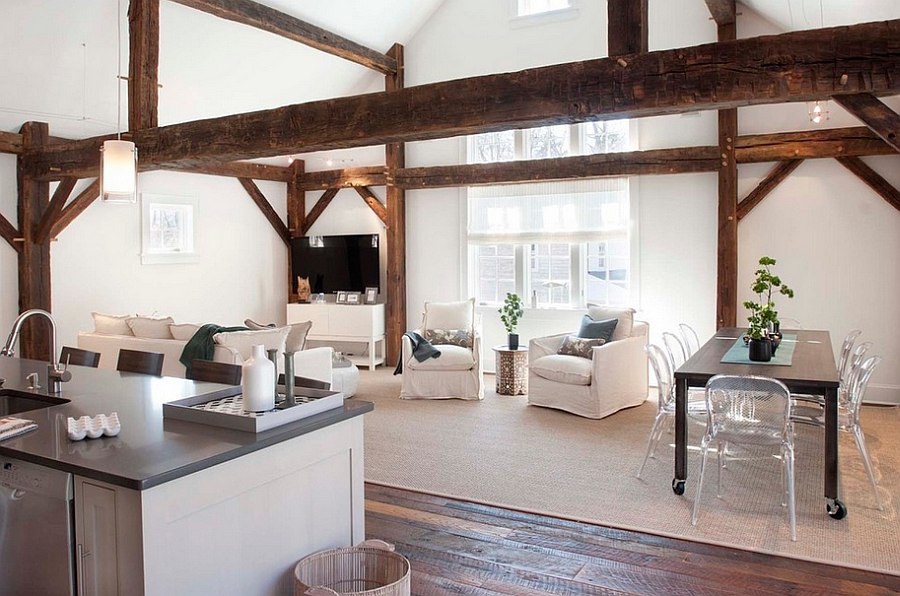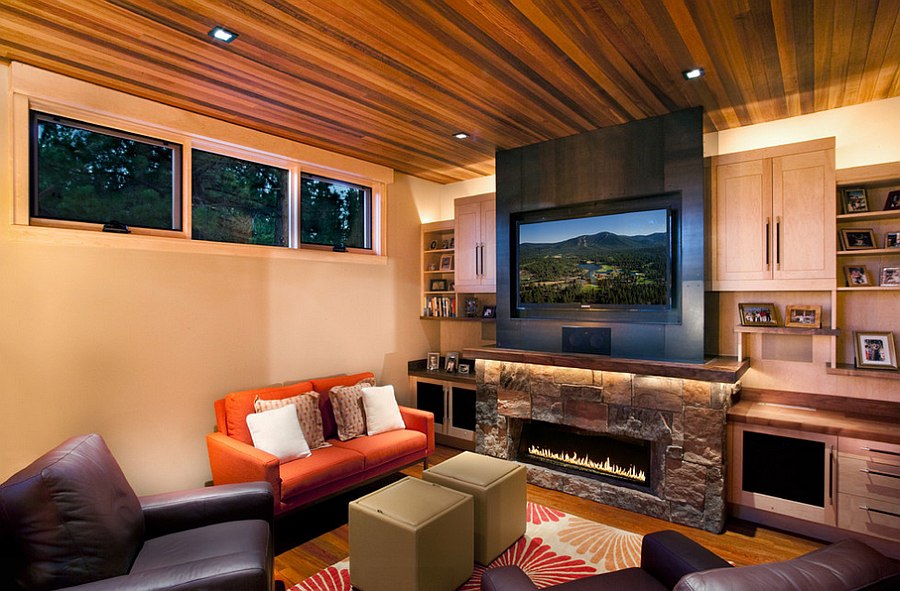 Bringing Nature Indoors
Rustic living rooms are an ideal space to try out a warm, earthy color palette. But it is not just inspiration from nature that elevates the appeal of these settings. Large framed windows that bring the outdoors inside are a big part of the rustic style. If you have a living room that boasts of stunning natural views, make them an integral part of the interior. For those who do not have a home that overlooks amazing snow-capped peaks or stunning green prairies, a simpler view of the garden outside will do as well. The idea is to 'play up' the nature-centric appeal of the rustic living area.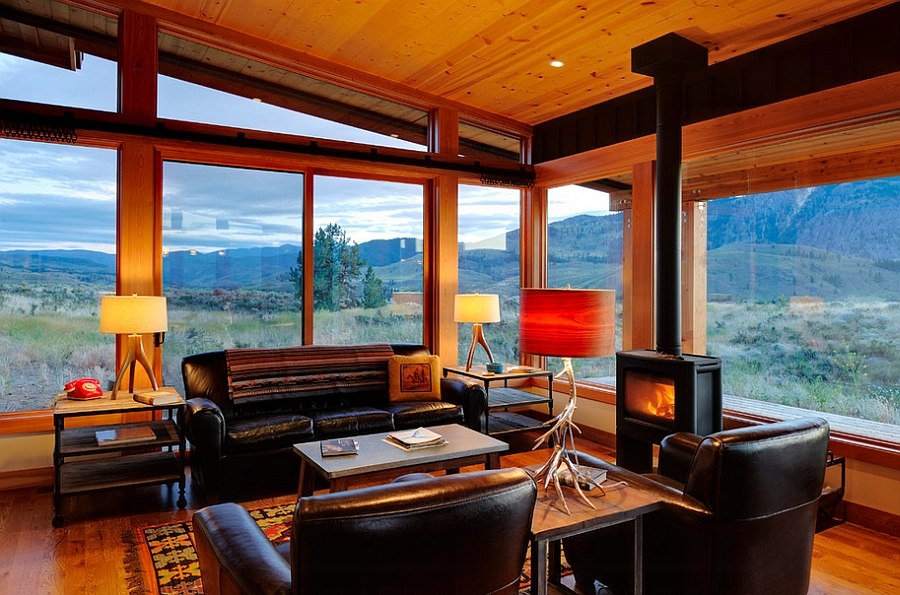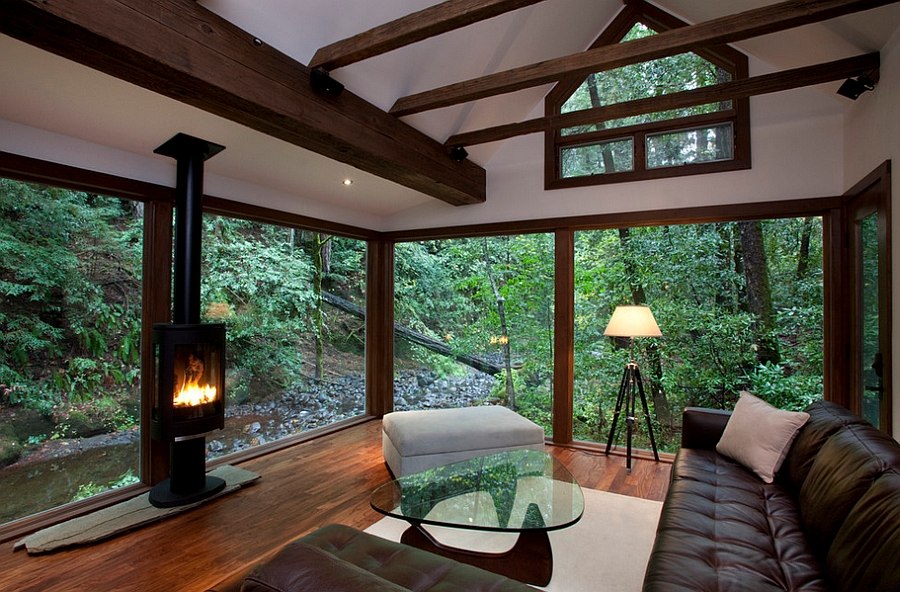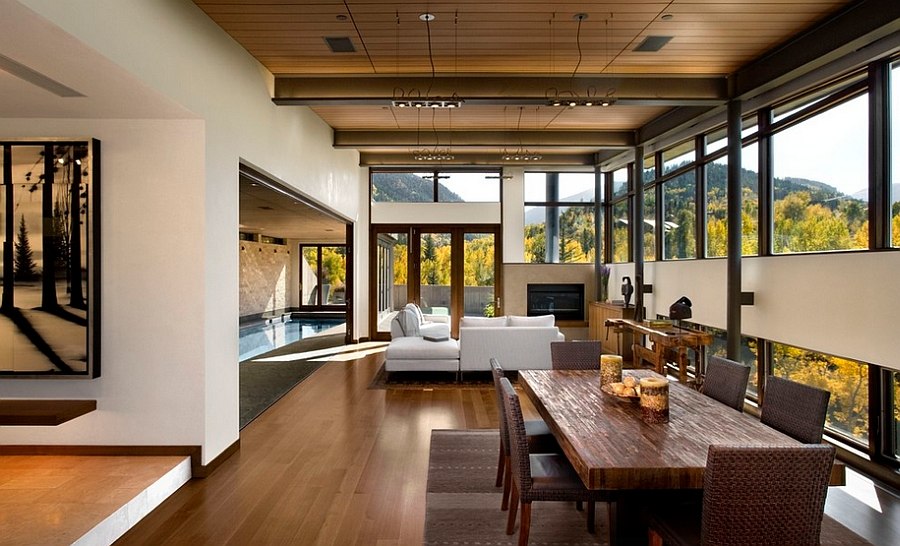 Allowing you to repurpose and reuse old, discarded decor with great ease, rustic living rooms are also a lot more sustainable and planet-friendly than contemporary spaces. In a world that is dominated by 'more of the same', they are a breath of fresh air that combines form and functionality with unassuming brilliance.