The ideal contemporary bedroom is a lovely blend of personal taste, hot design trends and plenty of comfort. Taking this idea of the bedroom being a cozy personal sanctuary a step further is the Grace Bedroom Furniture Collection, which charms you with its multitude of textures and overwhelming opulence. Designed by Haften Studio for Alf Italia, this fabulous series of bedroom decor brings together some stunning individual elements to shape a sophisticated space where each element blends with the next to create a sense of unparallel luxury. At the heart of it all is the LETTO padded bed with Avorio Ecoleather upholstery and an unmistakable headboard with embossed decoration.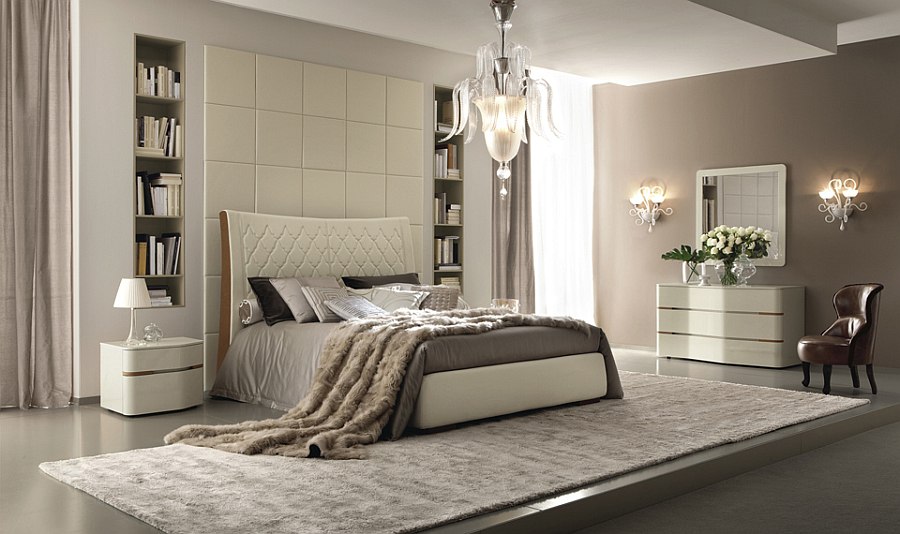 If you are looking to shape a dreamy and elegant bedroom with a feminine vibe, then you simply cannot go wrong with the Grace Collection. The sensuous curves of the Comodino bedside tables and the Como drawer chest in pristine white add to the appeal of the bedroom. Carefully crafted with leather inserts, shelves with internal lighting and Ecoleather mats, their glossy finish lets these trendy additions shine through in pretty much any setting. The Toilette Console is another showstopper with its lift-up mirror top and an organized interior to store all your precious belongings.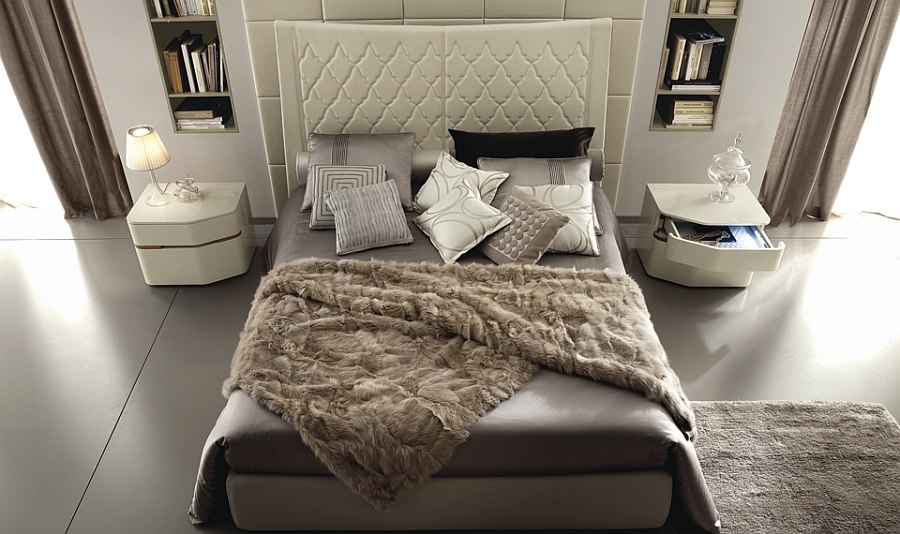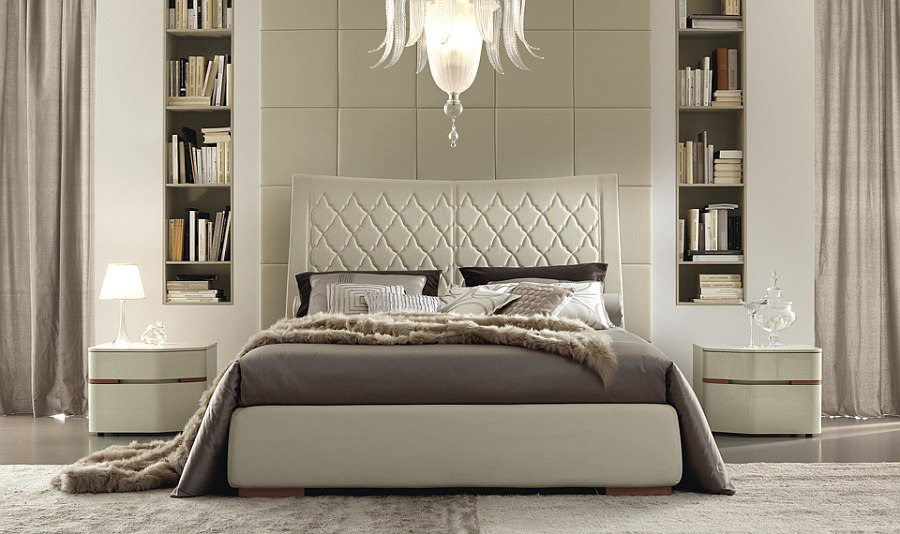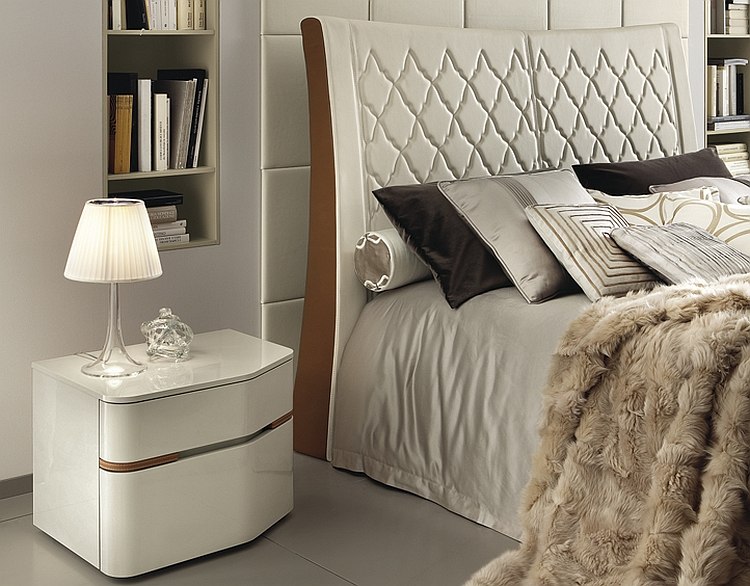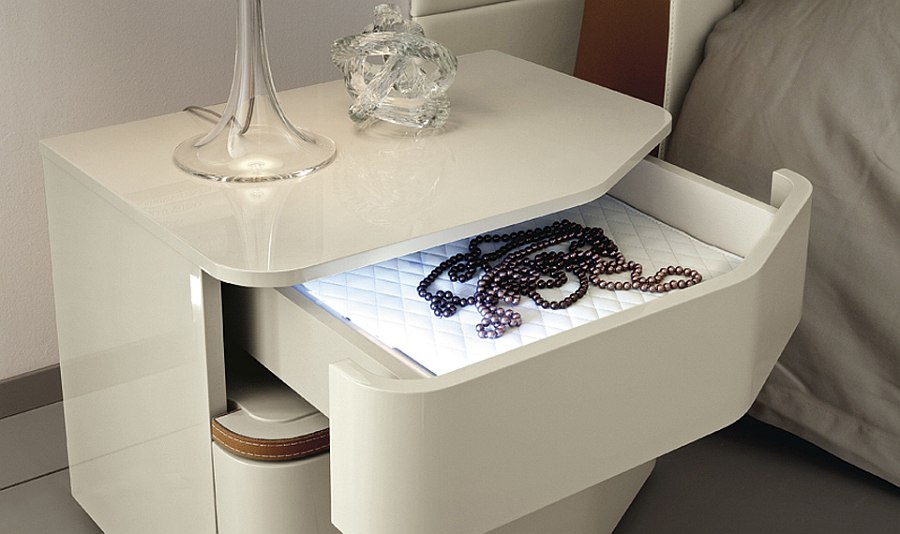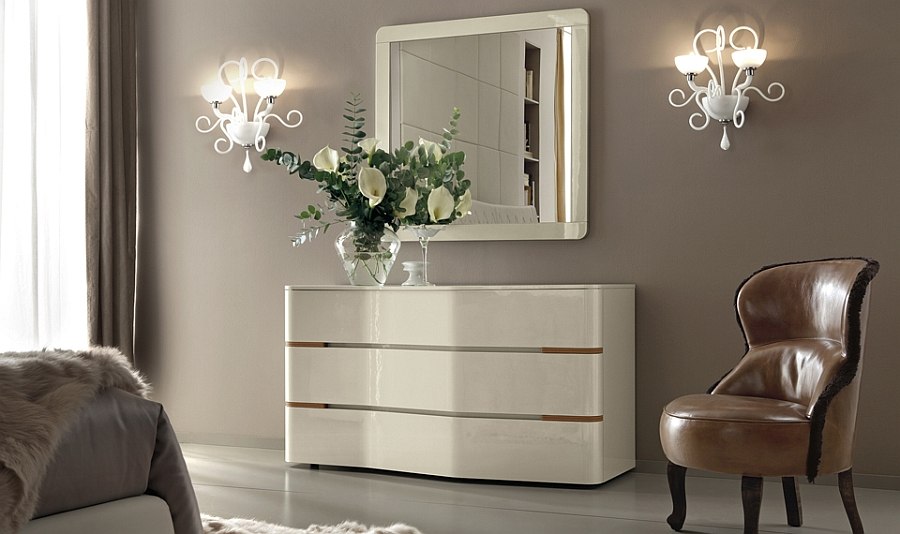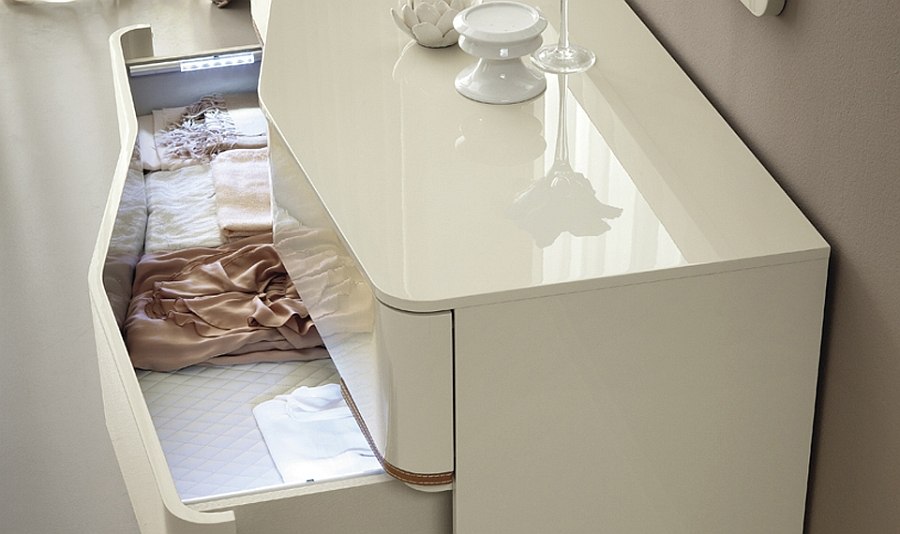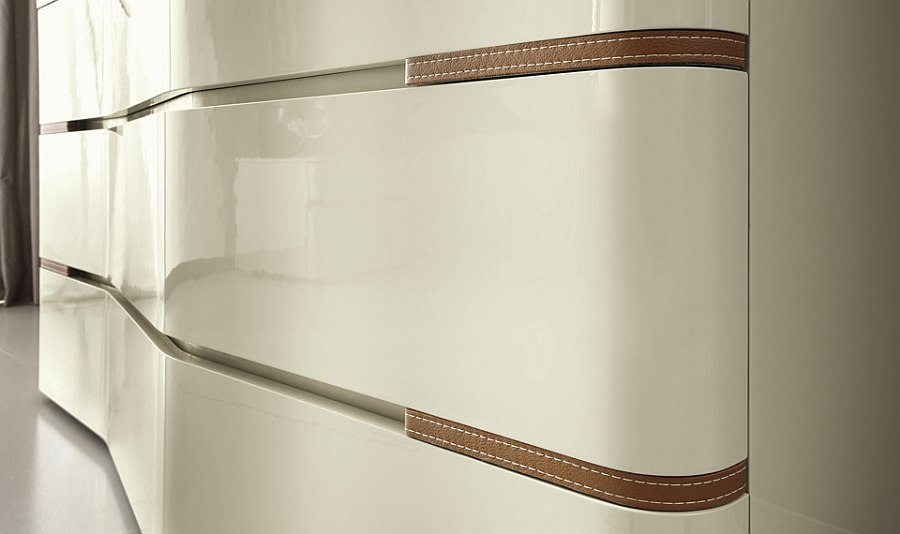 Completing the collection is the Armadio wardrobe that is also upholstered in Avorio Ecoleather . This wardrobe complements the ambiance of the room with ease and gives you versatile storage options. With the collection coming in pristine white, you can use any accent color of your liking to enliven the bedroom filled with the Grace Collection. Adaptable, refined and chic, this is a bedroom range that promises to steal the show at every turn!