Whenever we hear the word 'Albus', our mind immediately conjures up images of the unusual, the imaginative and the eccentric! It was way back in late 2012 that we stumbled upon the audacious office space that ALBUS Design Studio crafted in Porto Alegre, and ever since then, they have managed to leave a lasting impression with their unique style. Architect Henrique Steyer, who is the mastermind behind their previous creations, has once again struck gold with the original and exclusive design of Florense's new store in São Luis. A befitting space for one of the leading furniture brands coming from Brazil, the store brings together style, sophistication and inimitable Brazilian charm.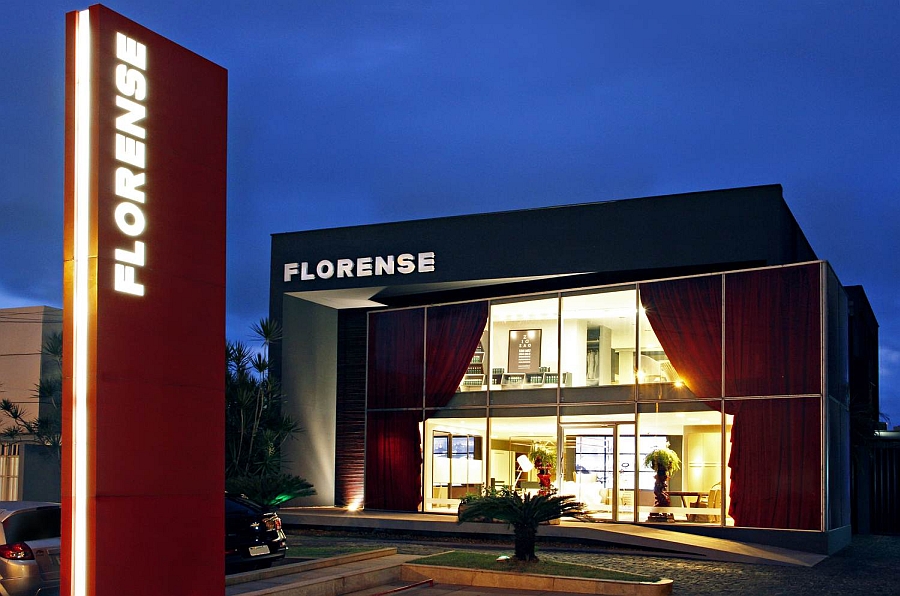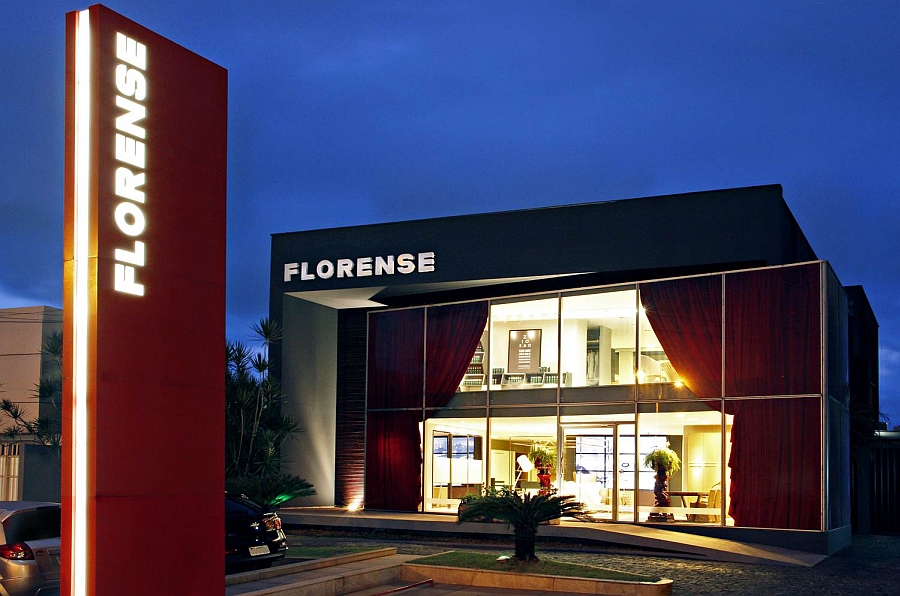 The main idea behind the design of the store was to showcase the local culture and give the store an aura that lets local consumers instantly connect with it. There is a Brazilian flavor at every turn of the store, and the entire area seems more like a thriving art exhibition ready to sweep you off your feet than a typical furniture store. Large red velvet curtains draw you in with their cozy appeal, and the main hall dazzles you with a ceiling that features three suspended, origami-style red scarlet ibis bird cutouts that are native to the region. A large painting displays Michelangelo's Pietá blindfolded to add to the intrigue of the space.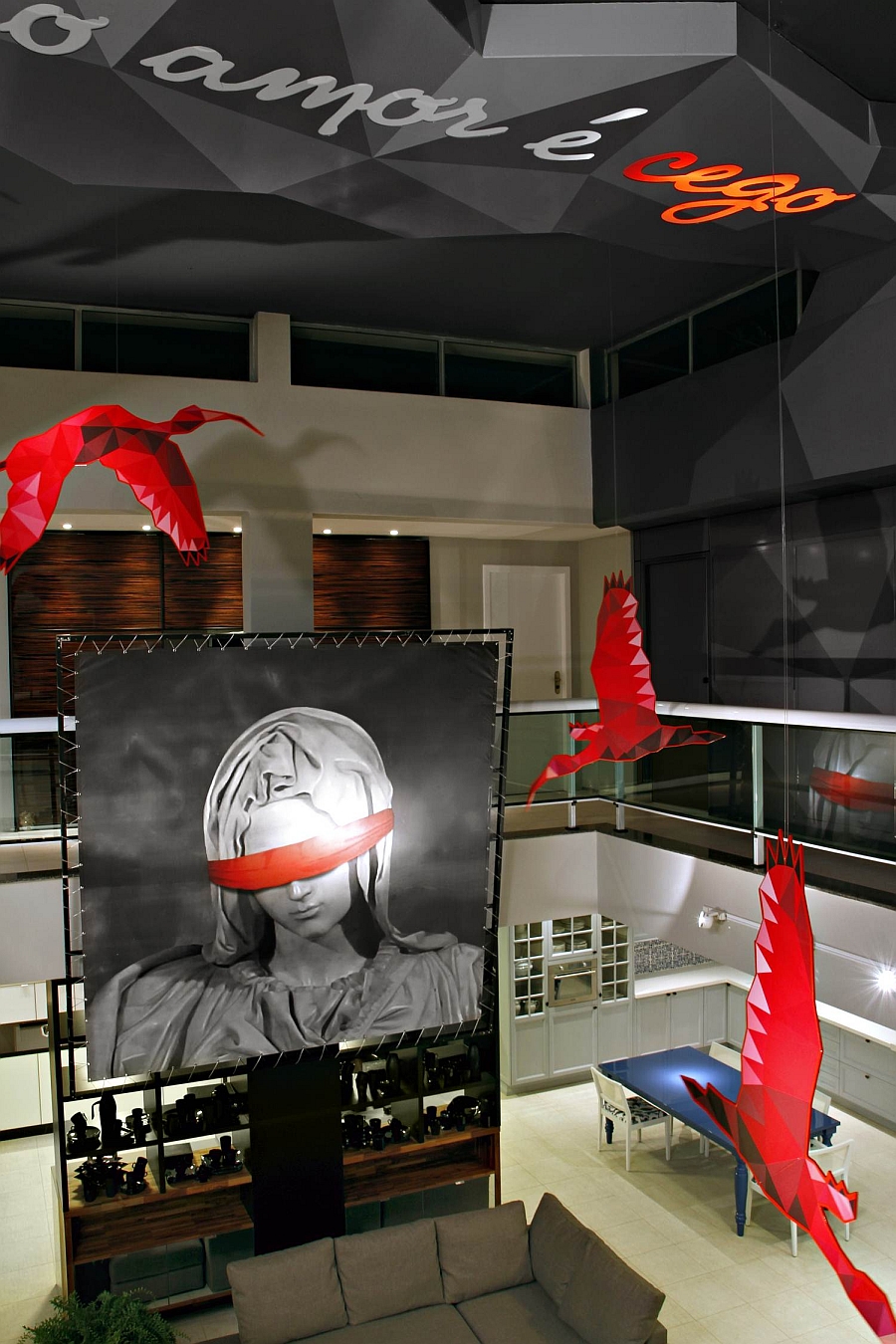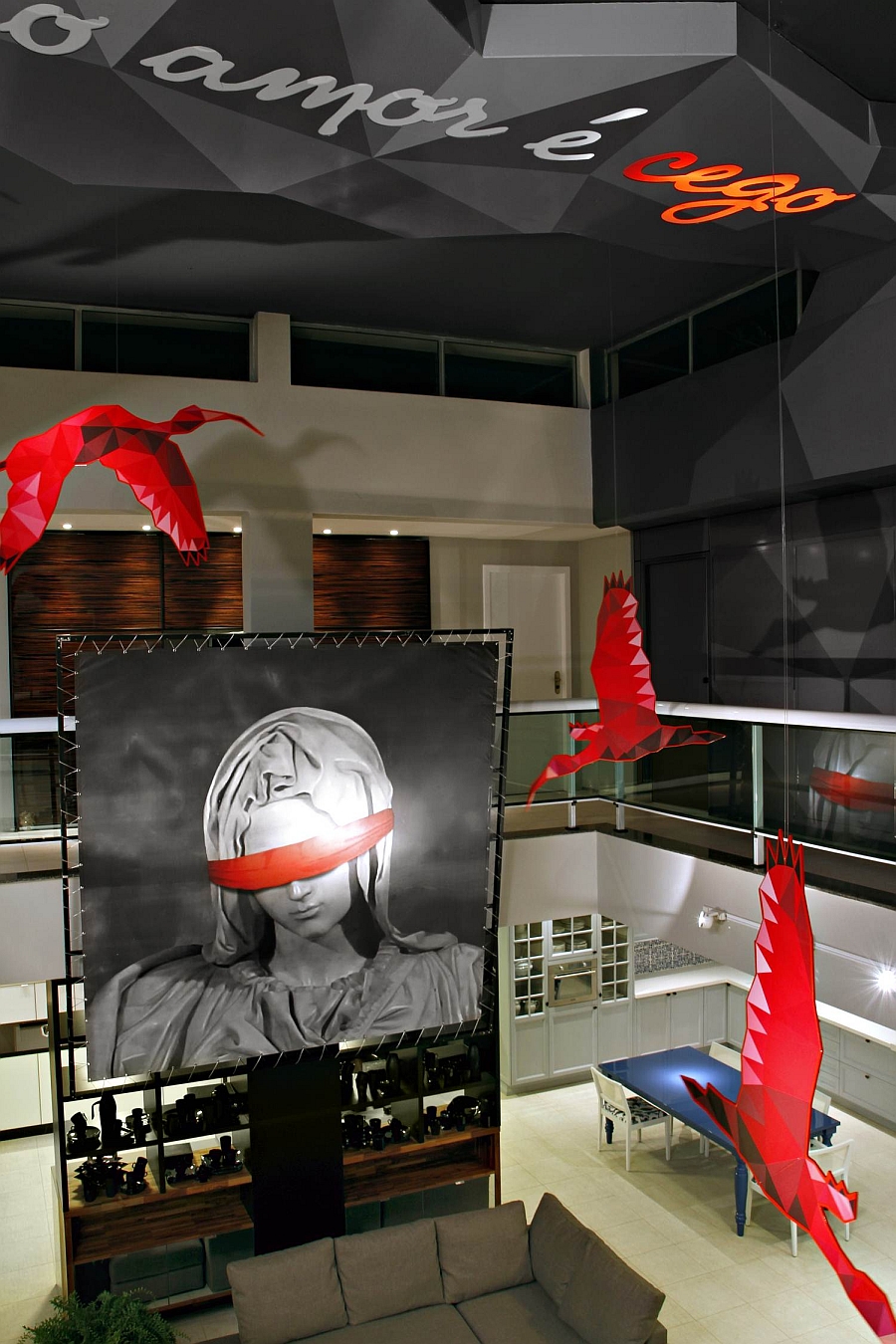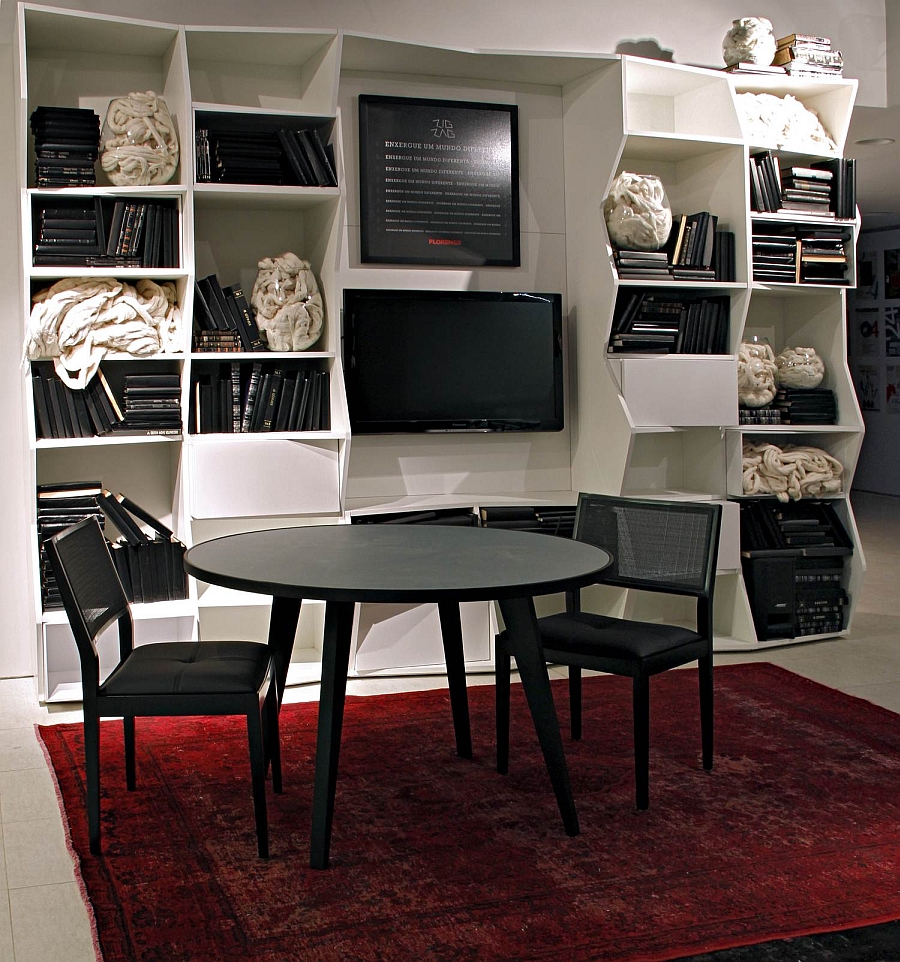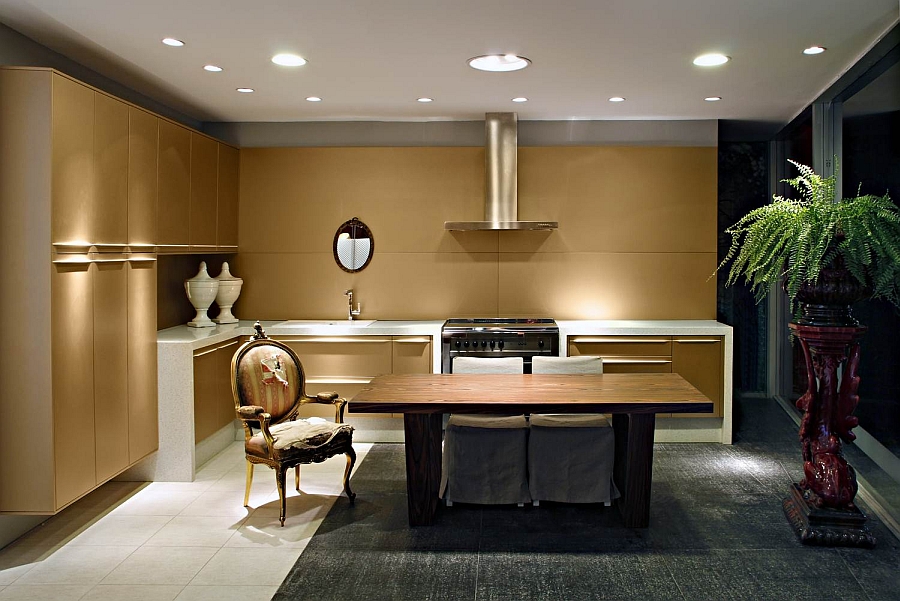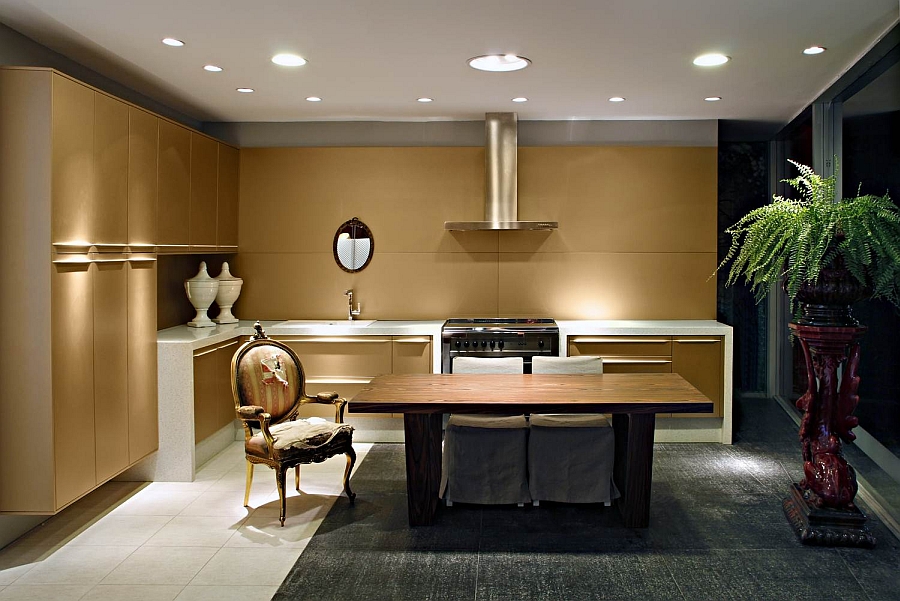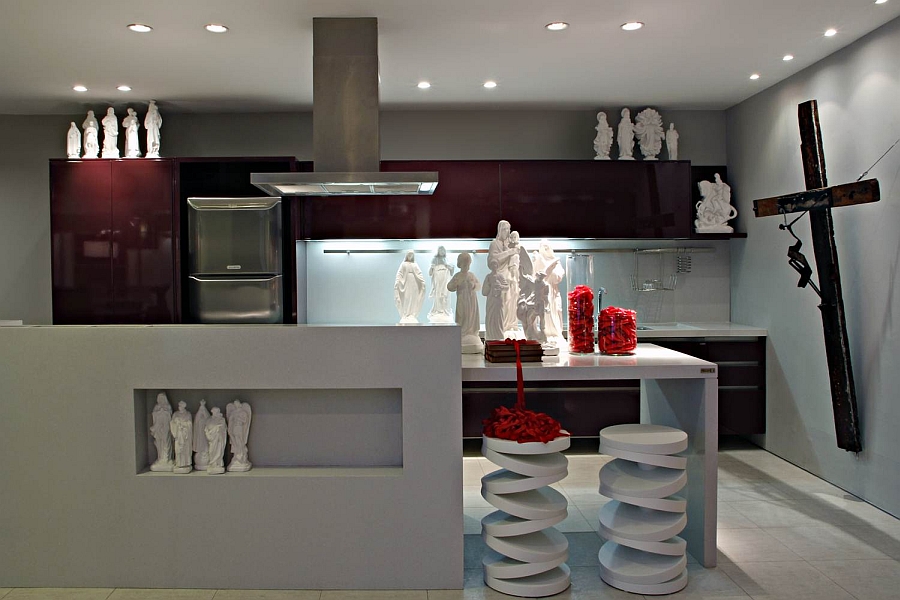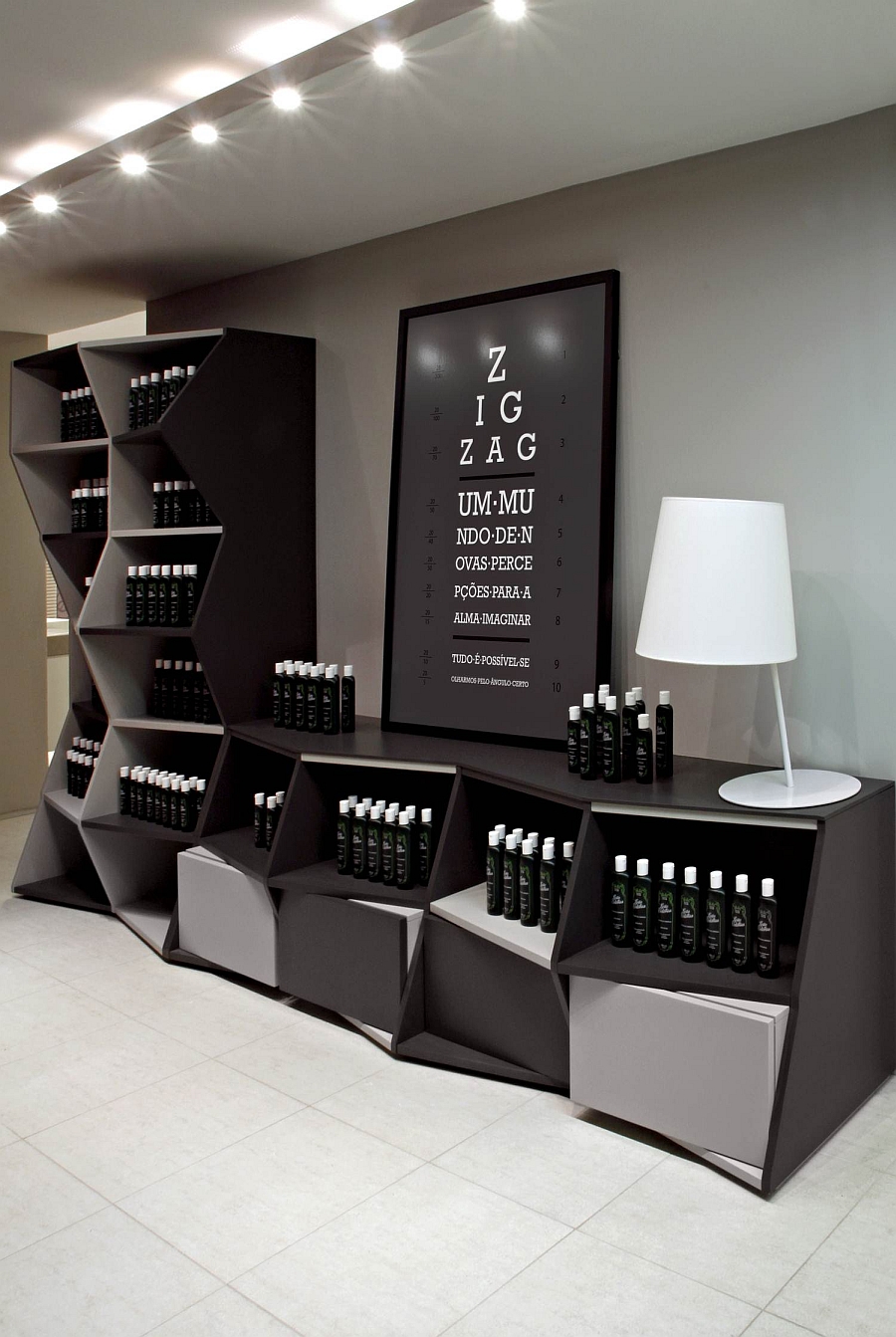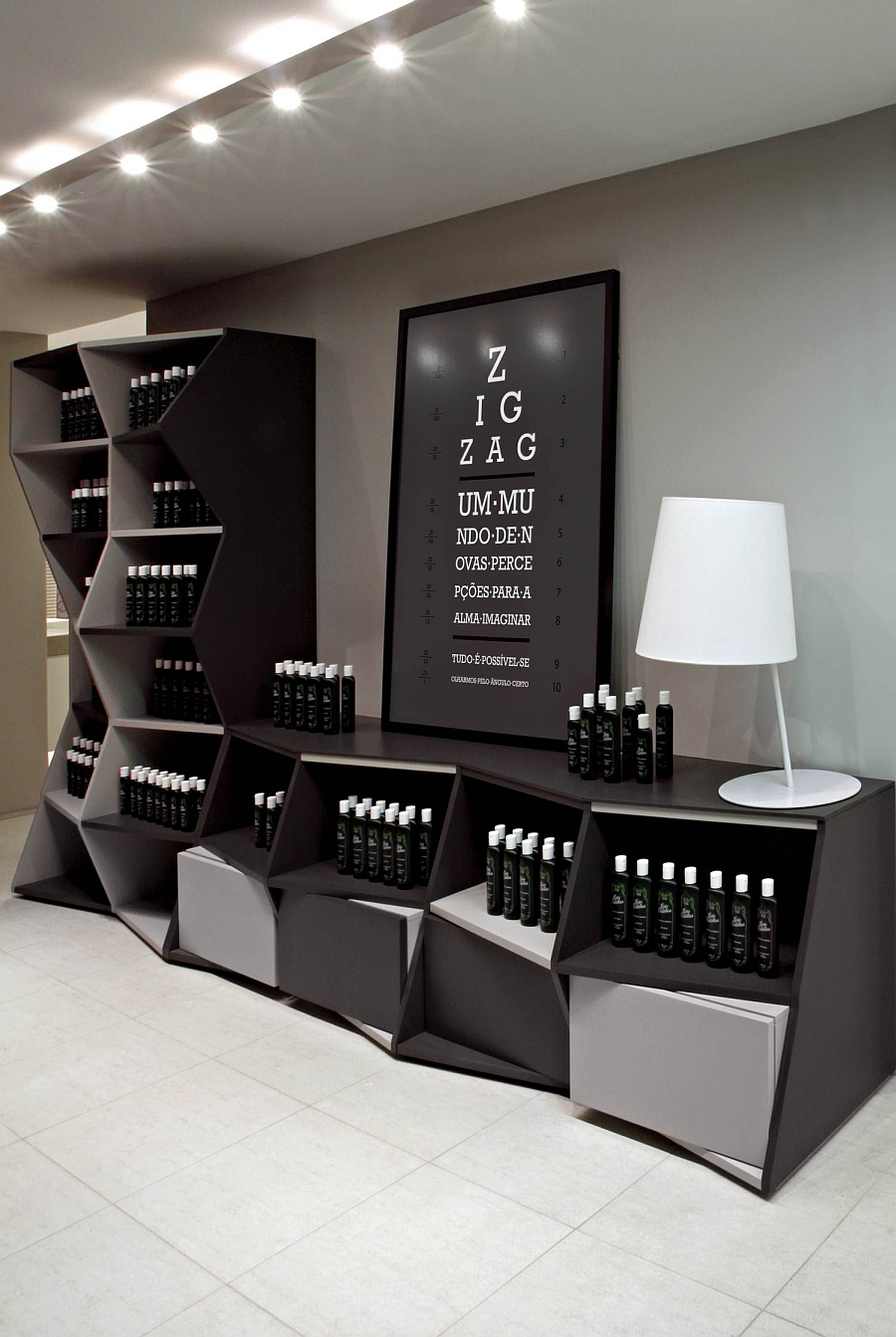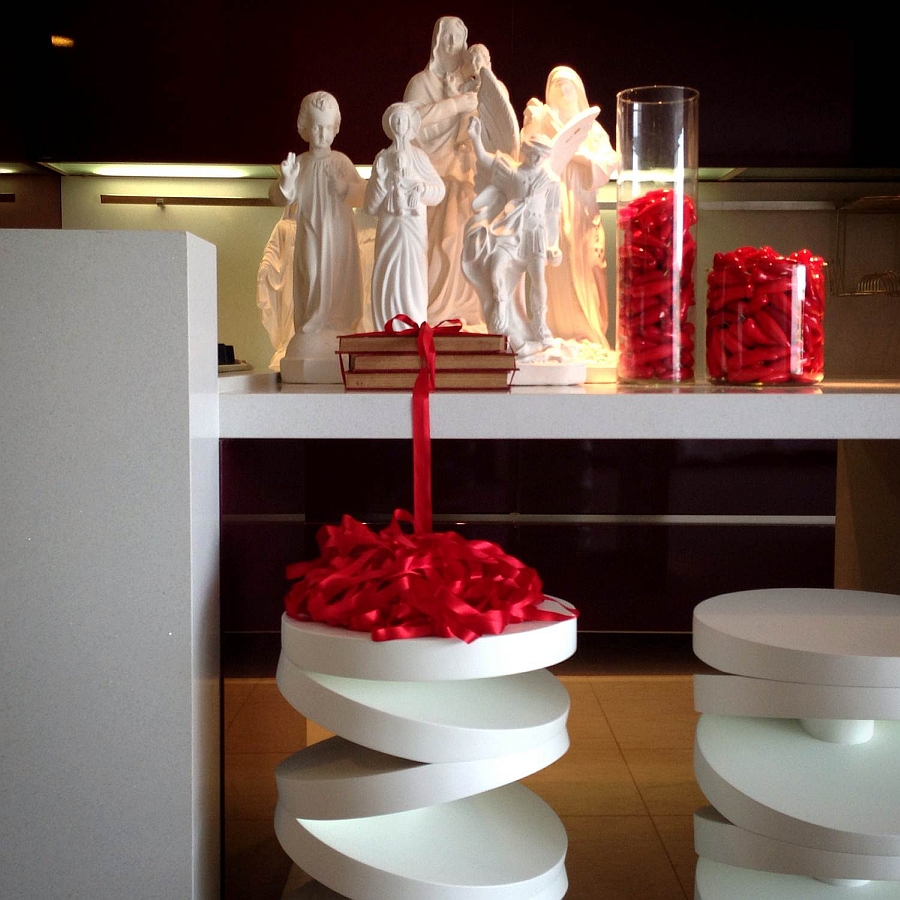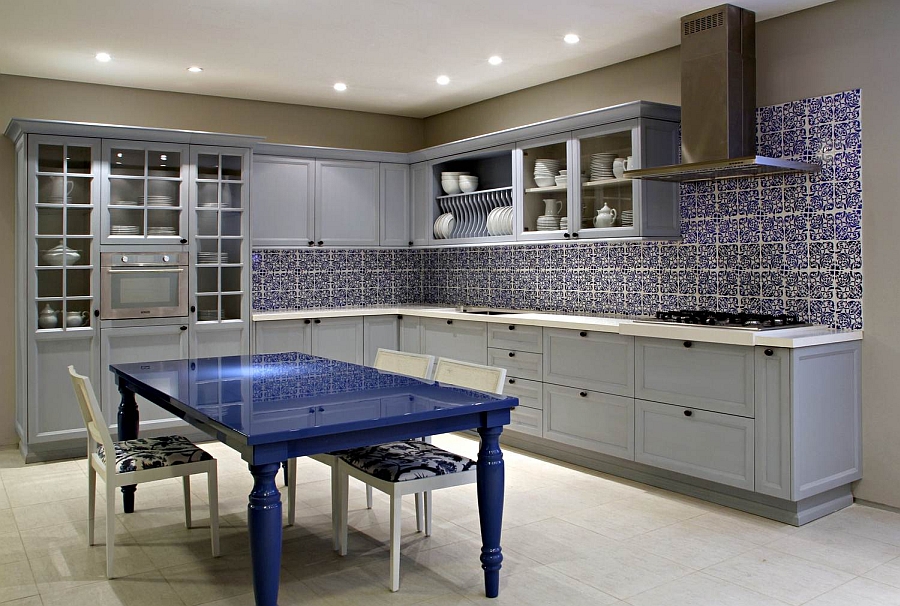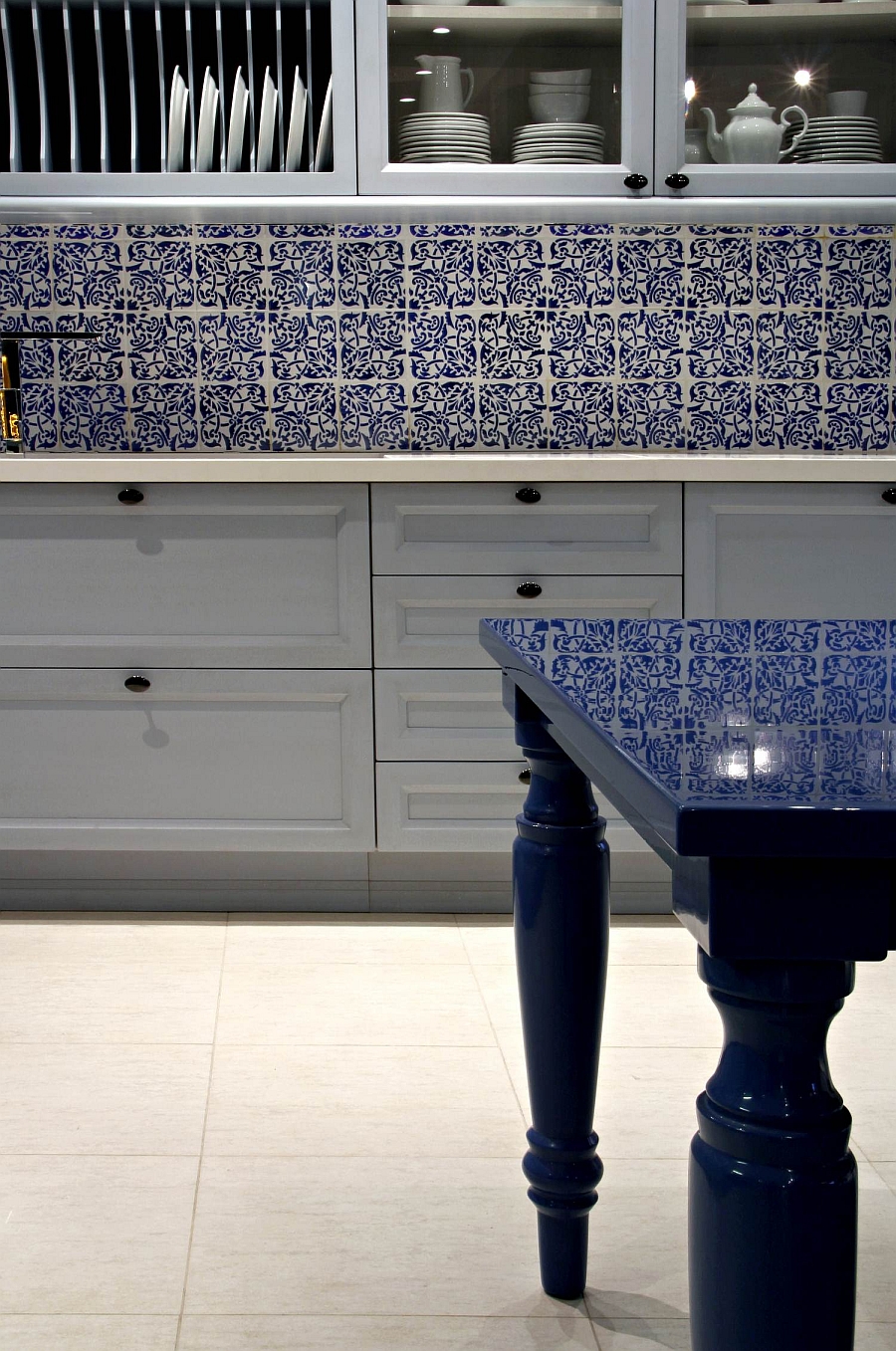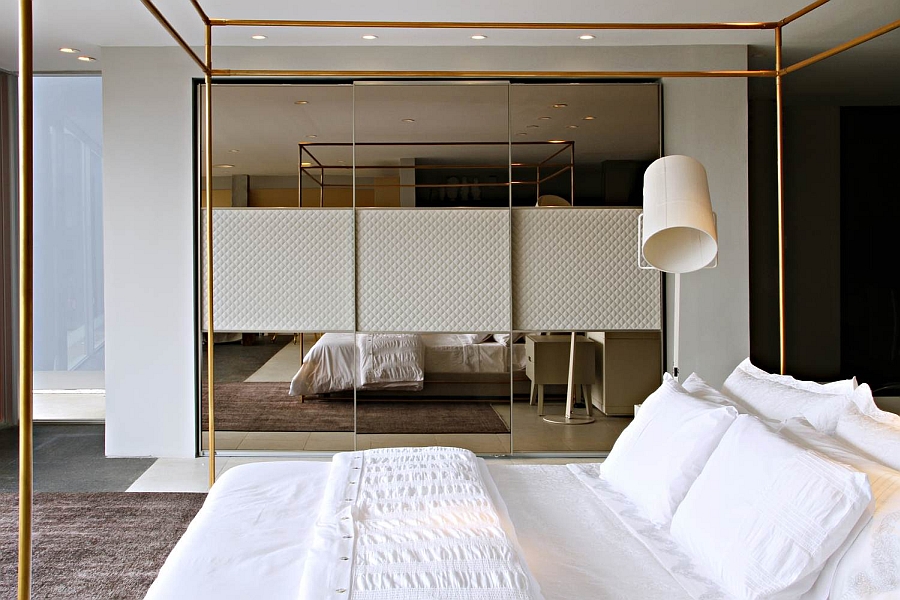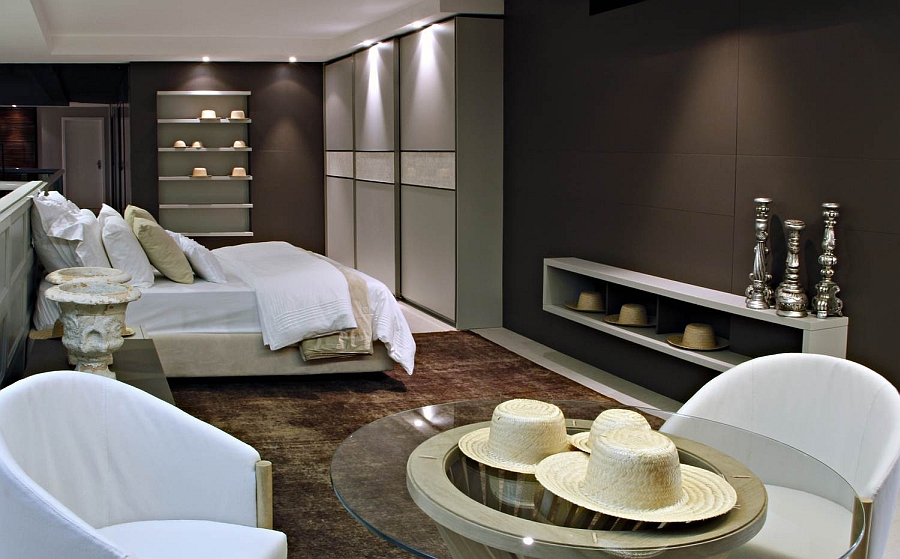 Each room is curated with the best decor additions that are coupled with smart accessories and lovely backdrops. Gorgeous kitchen designs are combined with the surrounding bedroom spaces to offer a seamless transition between each section of the showroom. Carefully placed golden accents enhance features such as the master bed with a canopy frame crafted from golden hydraulic pipes! Soon you stumble upon the signature ZigZag Bookshelf that ALBUS unveiled some time ago at several corners of the store, while the kids' bedroom area filled with Guaraná Jesus cans draws your attention instantly.
From the sparkling illuminated display on the ceiling of the main hall that proclaims 'Love is blind' to the smart use of posters and lighting, this ingenious store is truly a masterpiece that turns a modern showroom into a charismatic art studio!