The modern bedroom is an aesthetic, trendy and functional retreat that gives you a soothing personal sanctuary right at home. Leading Italian furniture maker Jesse has just unraveled a stunning new series of walk-in closet compositions that promise to elevate the appeal of your bedroom to a whole new visual level while adding ergonomic ease. Organizing your wardrobe in a crisp, clear and easy fashion, this sophisticated series of walk-in closet ideas will transform the ambiance of any space they adorn and give it an urbane appeal. So say goodbye to the messy wardrobe in grand style today!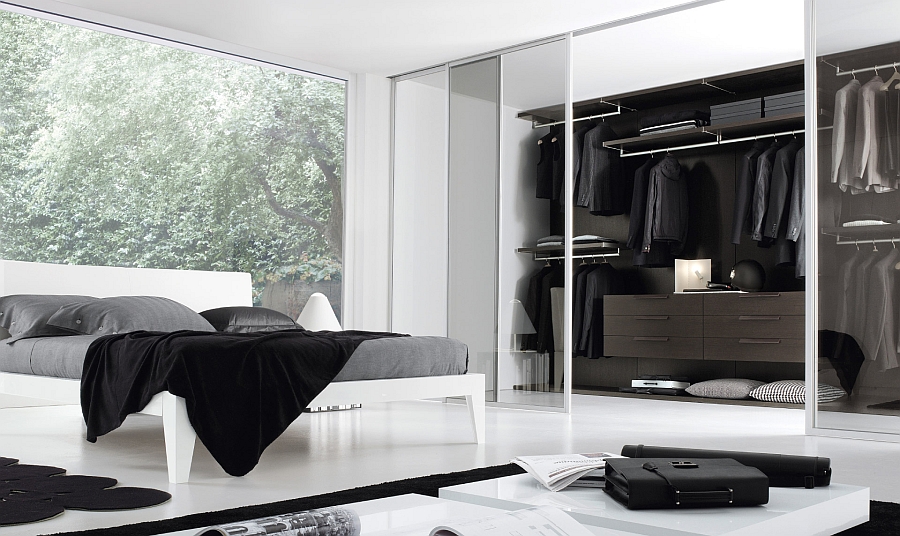 Avid readers of Decoist will already be familiar with the OPEN wall unit system composed by Jesse, which rejuvenates and reinvents the living room. This fashionable walk-in closet series from the company has a similar effect on your bedroom aura, and it gives the space a clean, ordered look. With a multitude of custom decor pieces added to usher in a perfect balance between form and function, each of these 12 images should inspire you to revamp your bedroom and give it a beautiful, practical walk-in closet space.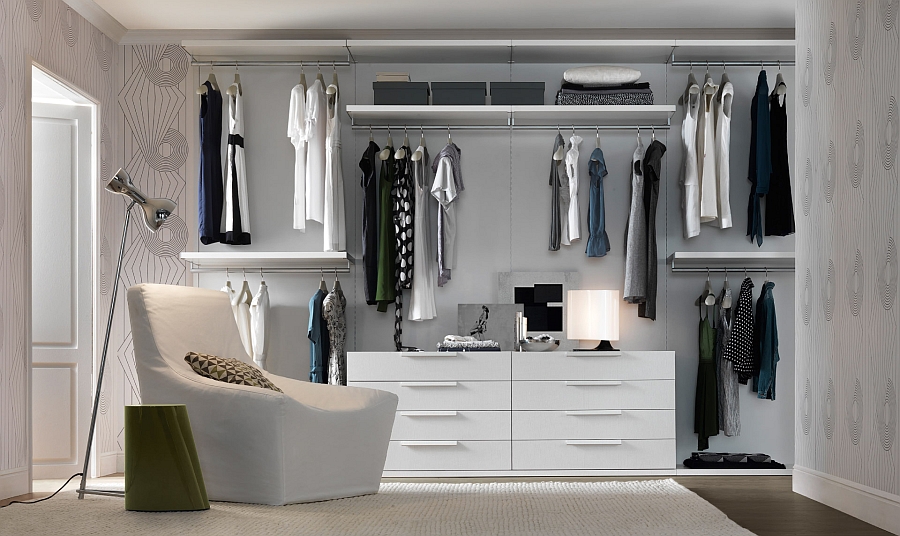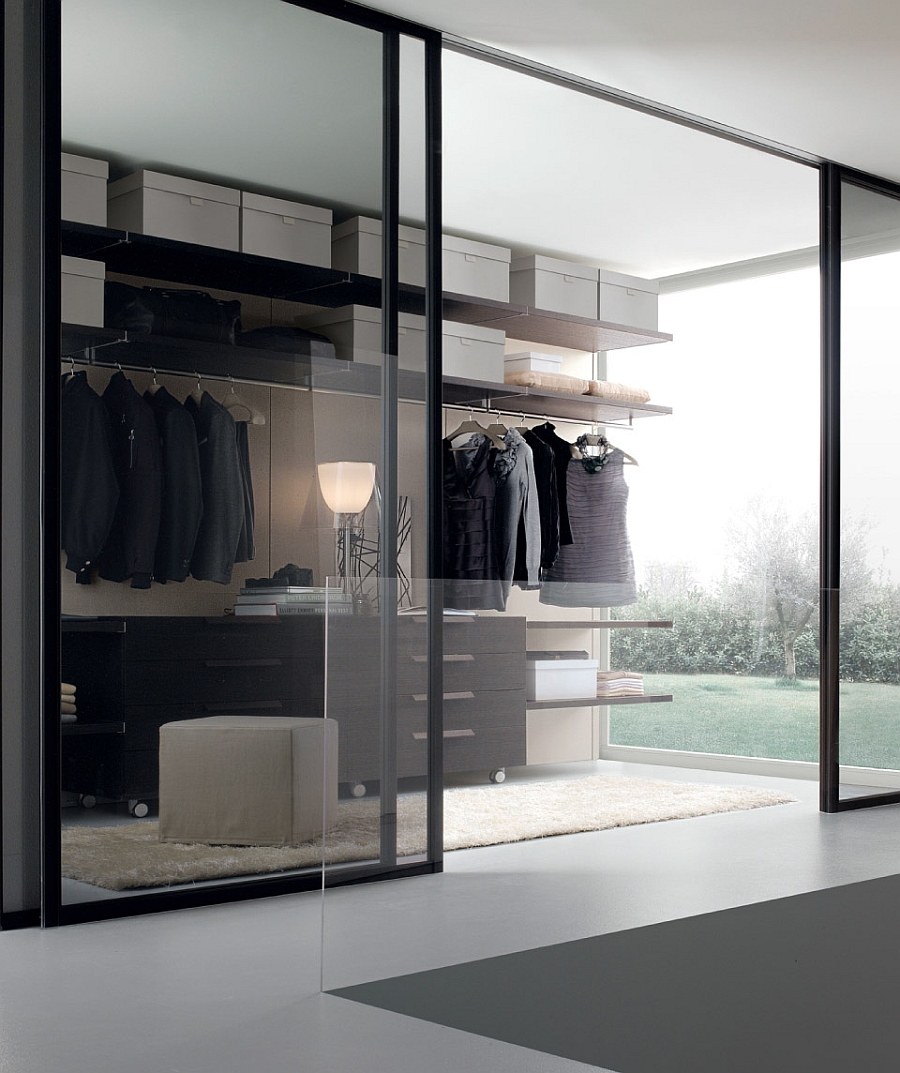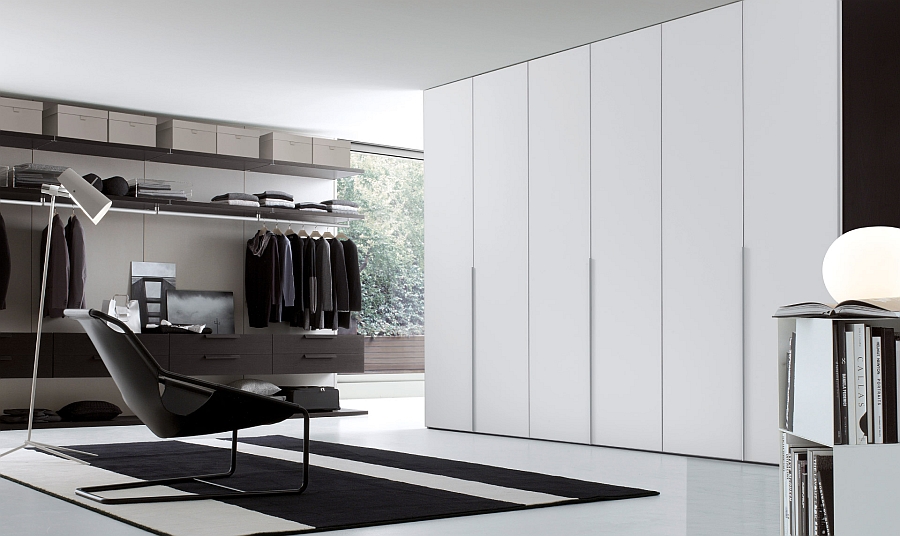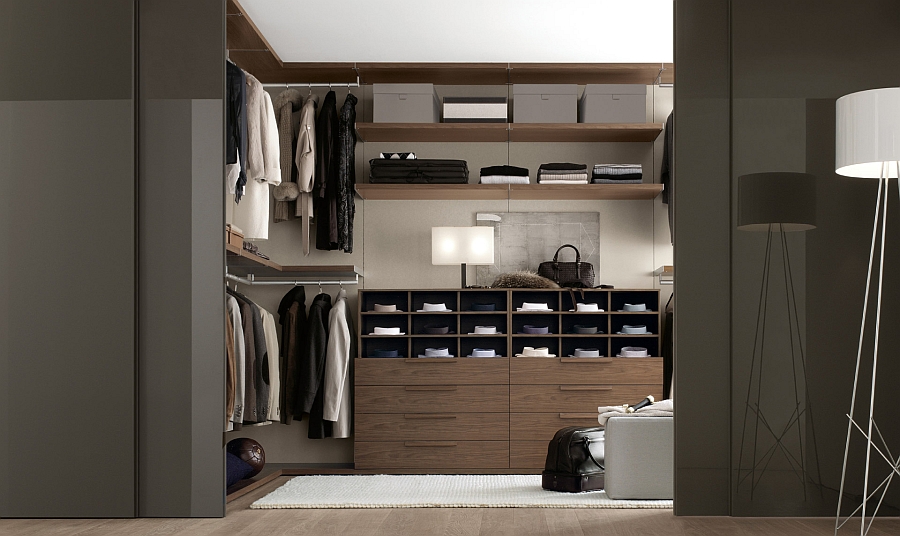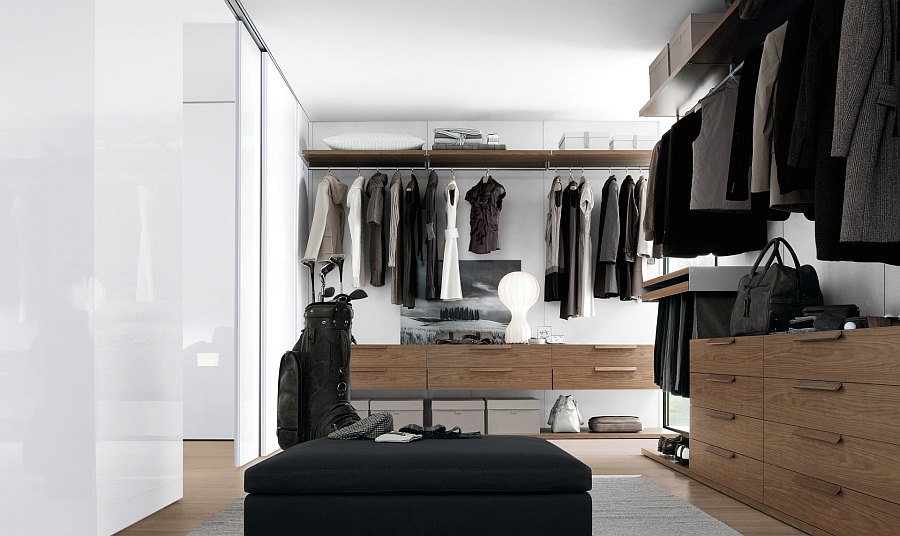 Most of these compositions take up very little space, and large sliding doors in lacquered black or white finish ensure that the walk-in closet disappears into the backdrop when it is not being used. For those who prefer a more open look, the sliding glass doors are the perfect alternative. With plenty of storage space, custom-crafted cabinets to suit your specific needs and versatile, modular arrangements, the choices here are simply endless. All you need is a hint of imagination and a touch of space.