Design and architectural inspiration are not just about looking at the current trends and iconic creations of the past. While we bring you amazing homes, offices and villas from across the planet each day, the contemporary home is quickly changing in more ways than one. Smart homes that link up with your tech gadgets are now an affordable reality and are unveiling a whole new world that promises to soon blur the lines between science fiction and reality. But in this new, exciting and tech-savvy world, security is often the biggest concern; a concern that smart locks intend to put away with their multifunctional, reliable design.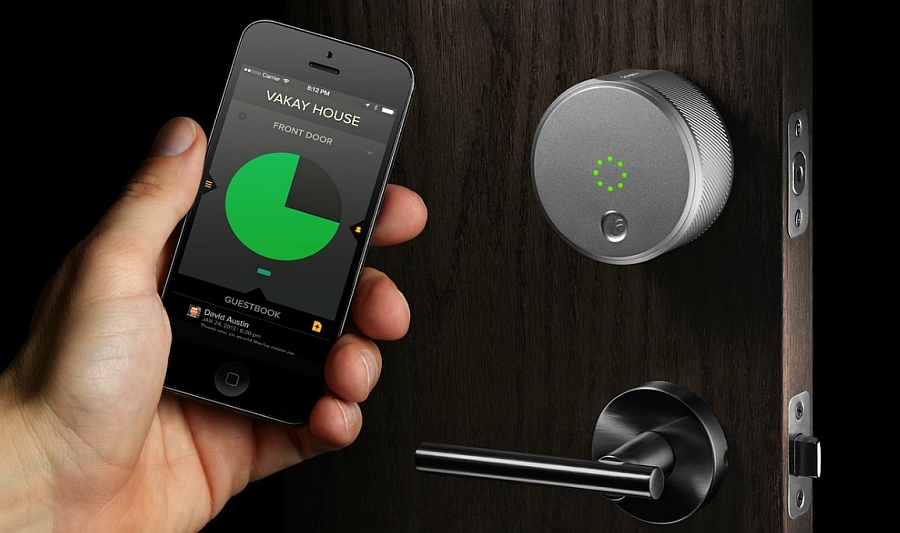 In the past we have showcased some amazing smart home technologies that make your life a lot easier with the simple wave of a hand. But today we put the focus firmly on the latest and best smart lock devices that bring together convenience and complete safety. Syncing with your smartphones and tablets, these new products unlock a whole new world of possibilities!
Goji Smart Lock
You quickly realize that the old lock and key are such a thing of the past when you turn to the fabulous Goji Smart Lock that offers a world of advantages when compared to the traditional way! Created by a team of leading experts in both software and lock industries, Goji easily replaces your existing deadbolt and works with most metal and wooden doors. It takes very little effort to install, it easily syncs up with your latest smartphone, and it keeps a complete record of everyone coming in and leaving the house.
The Goji Smart Lock offers instant updates to your smartphone on the latest activity and even takes photographs and sends them to your android or iOS device. You can remotely lock or unlock the door for others and even give your kids a compatible Goji electronic fob ($40) so that they can unlock the door without the need of a smartphone. Priced at $278, its custom finish gives your home an aesthetically pleasing and secure lock system.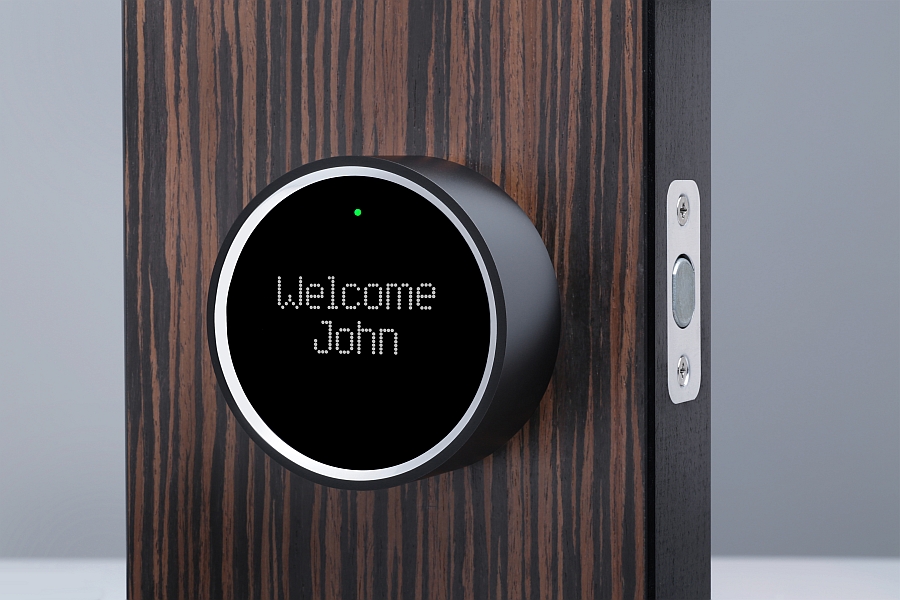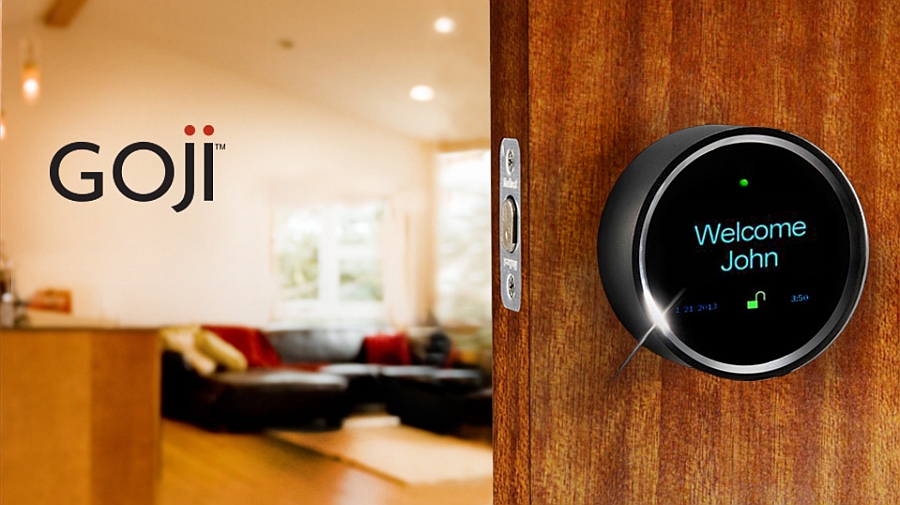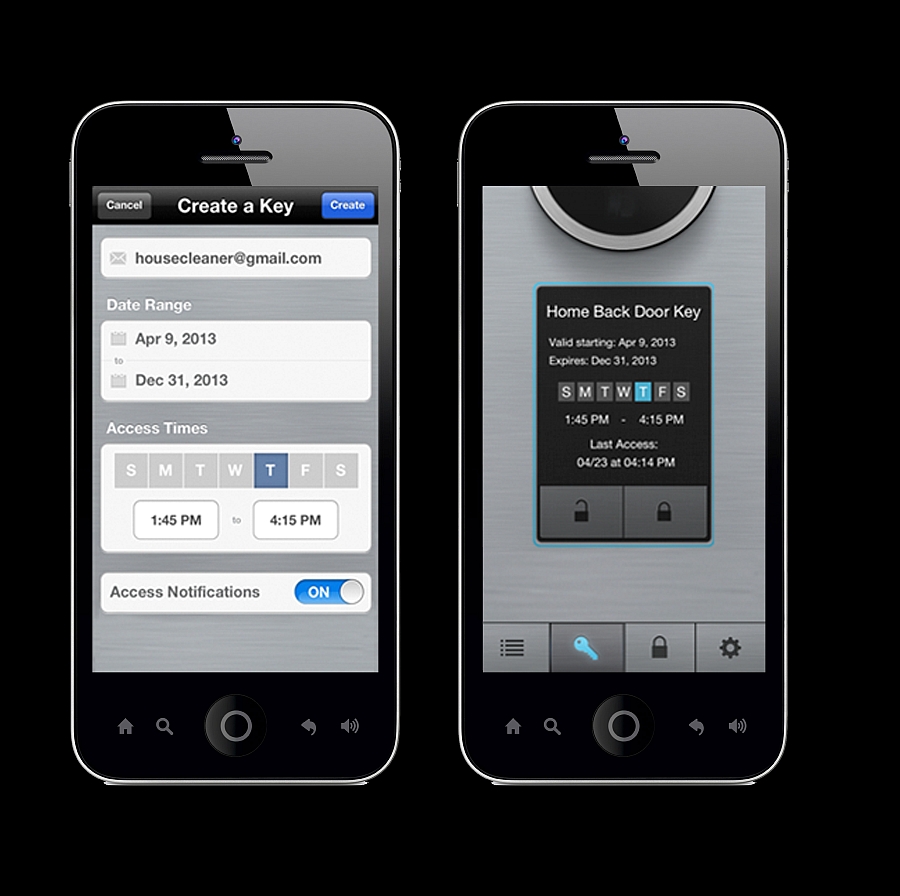 Kevo Keyless Entry
The magic of doors automatically unlocking for you as you come home each evening continues with the ergonomic and exquisite Kevo from UniKey. The company partnered with Kwikset & Weiser to create this trendy smart lock that works with your iPhone or iPad and additional Kevo fobs that come included with the lock. Run using an Apple Store app that is free to download, this product allows you to issue new keys to friends and family, delete old ones and monitor activity in real time. You can unlock Kevo ($219) even with your home power or wifi system, thanks to the 4 AA batteries that power it for basic functions.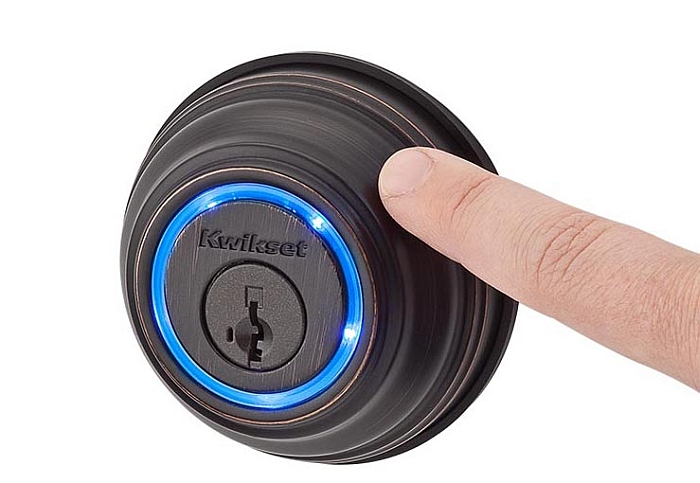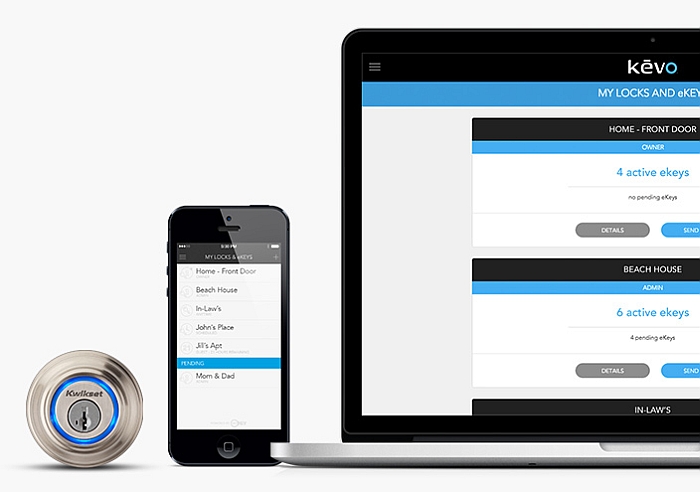 August Smart Lock
Founded by Jason Johnson and Yves Behar, the August Smart Lock is in many ways similar to Goji. Its beautiful LED interface, effortless integration with your existing deadbolt and the use of your smartphone as a virtual key make it ultra-easy to use. With an encrypted locking system that is unique to August, you need not worry about any kind of codes that can be replicated to unlock your door. Giving you complete control of access to your home, August empowers you to allot different keys to various guests and members of the house for a limited period of time as well.
With features like Auto-Unlock that senses your arrival and unlocks the door and Everlock that automatically locks the door as you leave, life becomes a breeze with August. Priced at $249.99, August Smart Lock can be yours when you place an order–receive it in a month's time.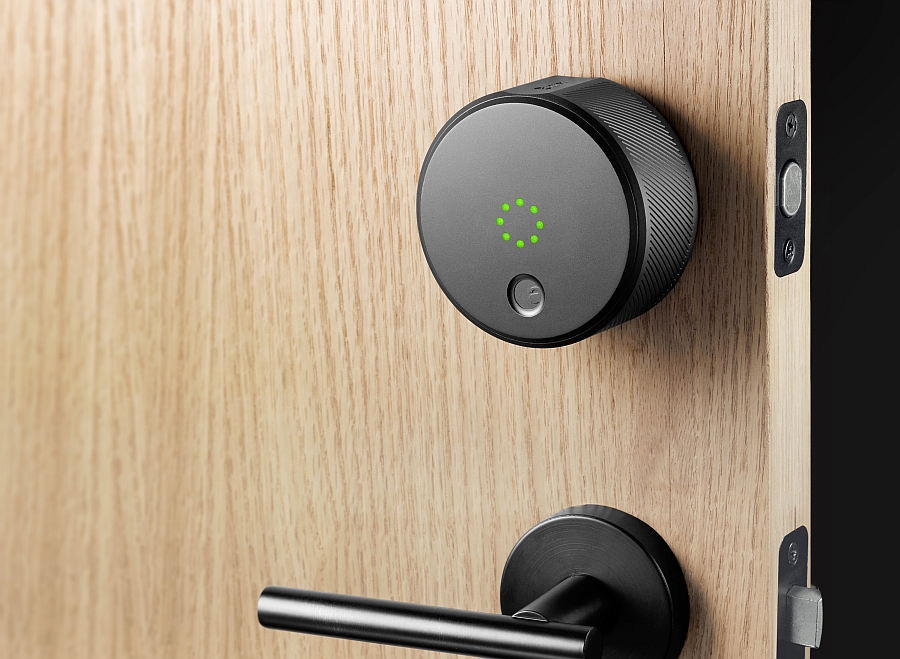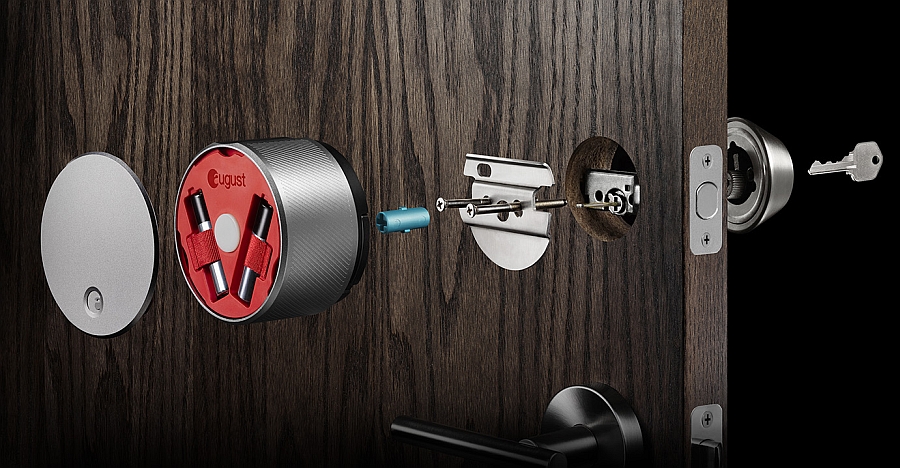 Lockitron
Offering another great keyless entry option is the Lockitron, available in Quicksilver, Obsidian Black, Bondi Blue and Studio White finishes! Instead of replacing the existing deadbolt system of your door, the Lockitron simply works along with it and makes your life a lot easier. Apart from the usual array of features that the smart lock systems above also possess, Lockitron ($179) comes with a 'knock sensor' that sends a message to your smartphone when someone knocks on the door. Its intelligent power management system gives it a much longer battery life, and its intuitive system is compatible with any smartphone device.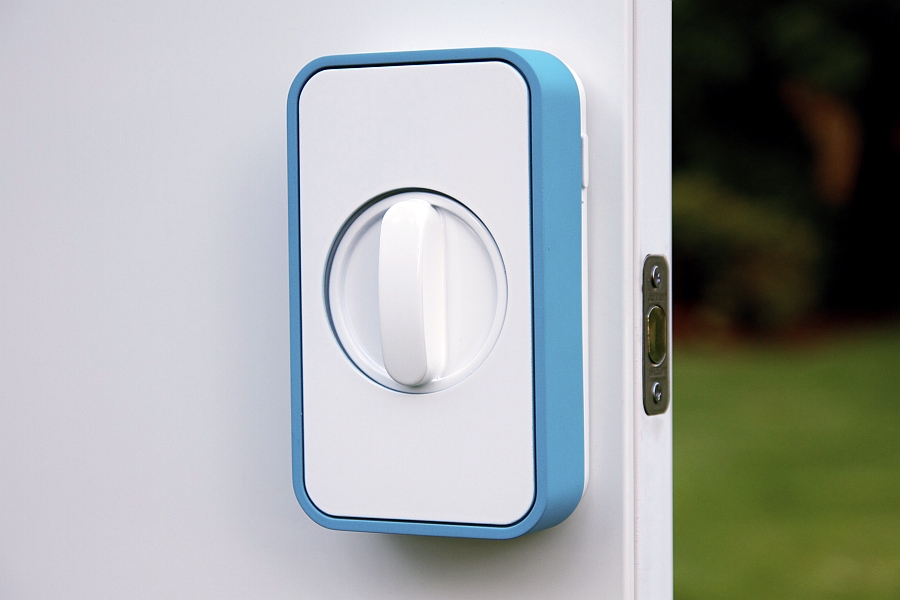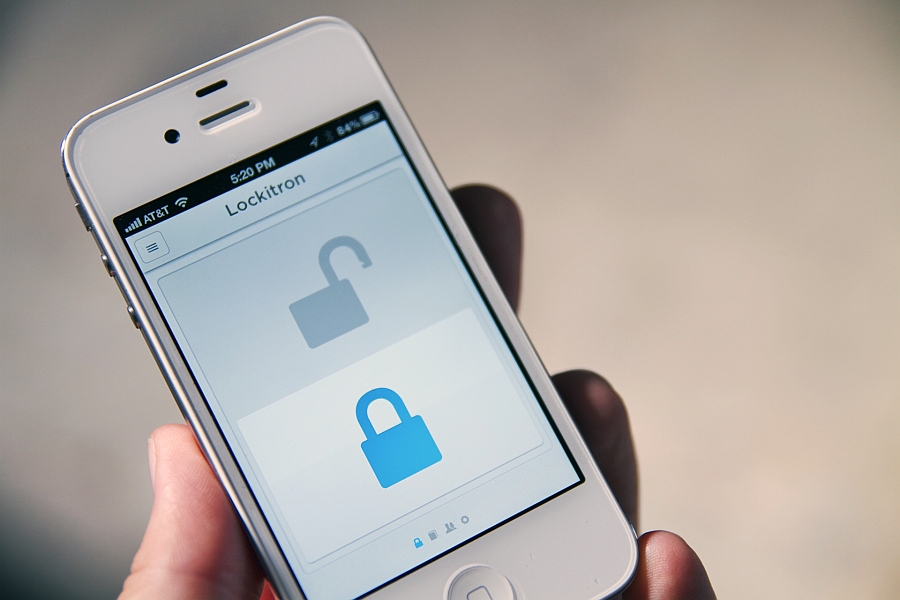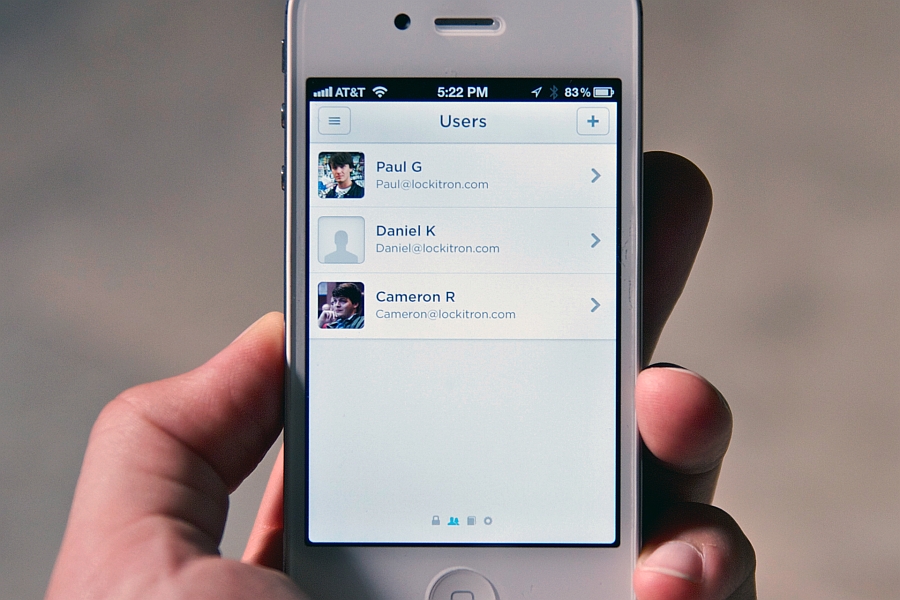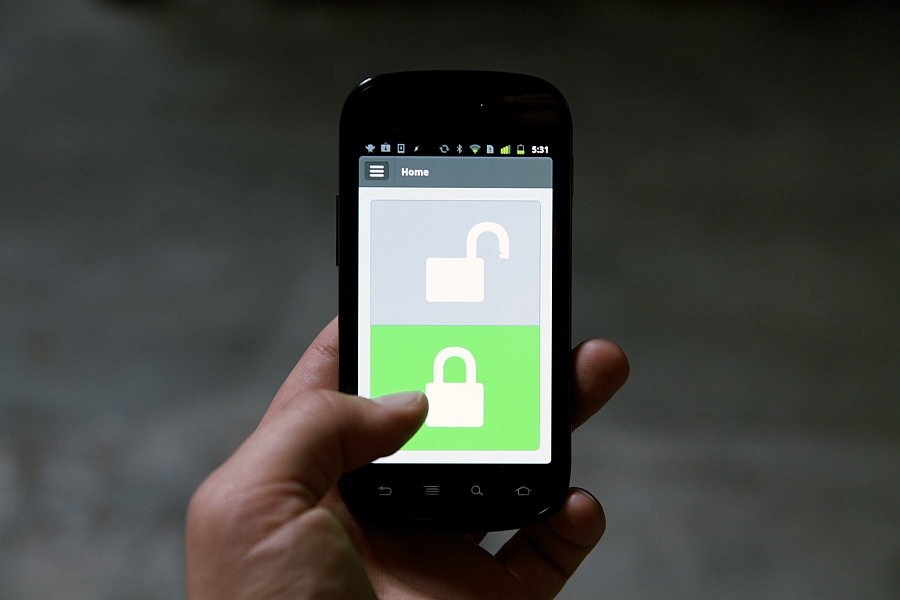 Z-Wave Deadbolt, Yale
The Yale Real Living Touchscreen Z-Wave Deadbolt is a touch different from the other smart locks on display today. It looks more like a security keypad that you would come across at a tightly-guarded facility and does not have all the glitz and glam of the smart locks like Goji or August. Coming in ZigBee or Z-Wave configurations, the lock can be integrated along with other smart home features and controlled from a central hub, making it a perfect choice for those who already have a plethora of smart devices at home. Its capacitive touchscreen talks back to you in three different languages and comes with easy-to-use controls.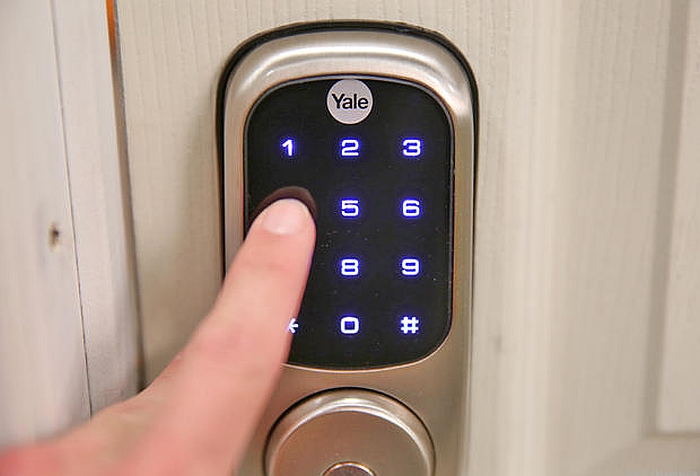 Priced somewhere between $275 and $250 depending on where you get it, this is indeed an expensive option considering the lack of Bluetooth feature and smartphone connectivity. But the Z-Wave Deadbolt from Yale does have a stylish aura of its own!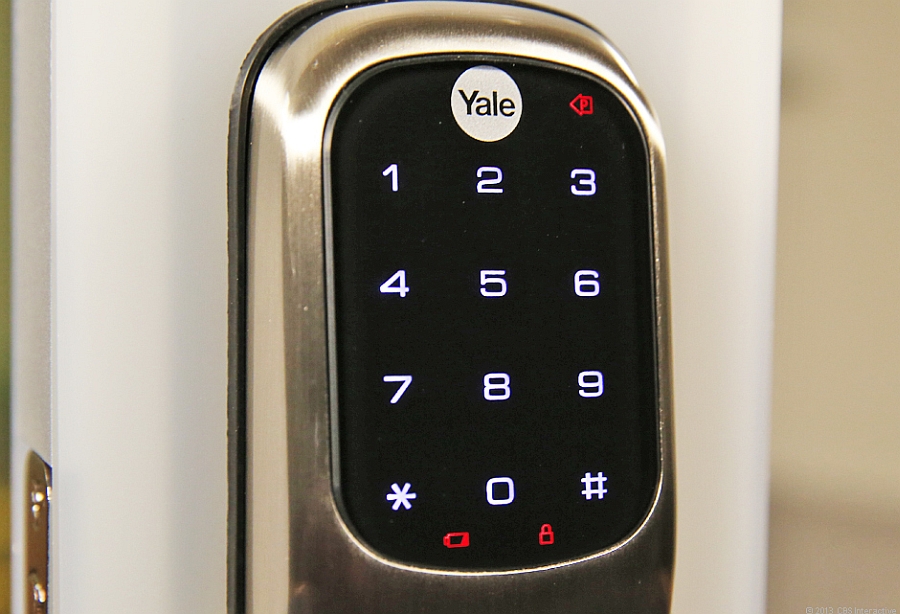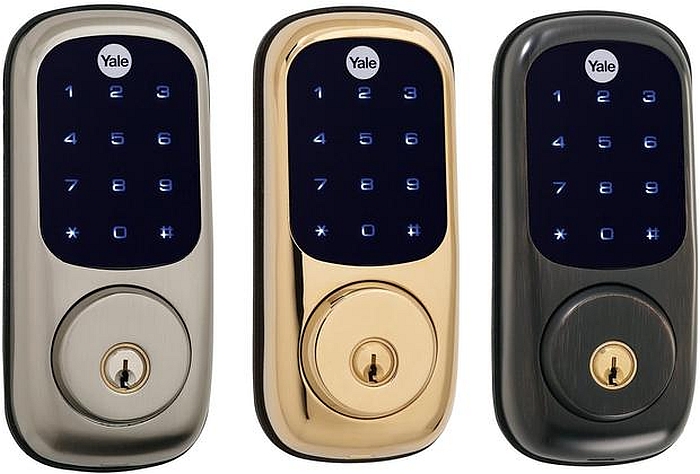 Smart locks are quickly altering the way we look at our home security options and are without a doubt leading us into a future where you can walk in and walk out of locked doors without any hassle of keys. So have you embraced the future yet?