We often come across both individual living room and kitchen compositions that promise plenty of innovation and creative freedom. Yet most of these beautiful modern creations fail to complement one another, and you are put in position where you need to compromise on one for the other! But Scavolini ensures that you are no longer stuck in such a design conundrum with the introduction of the LiberaMente living room and kitchen environments. Continuing the style, design and creative comfort of the living room into the trendy, modern kitchen, these cool compositions are perfect for the contemporary urban home.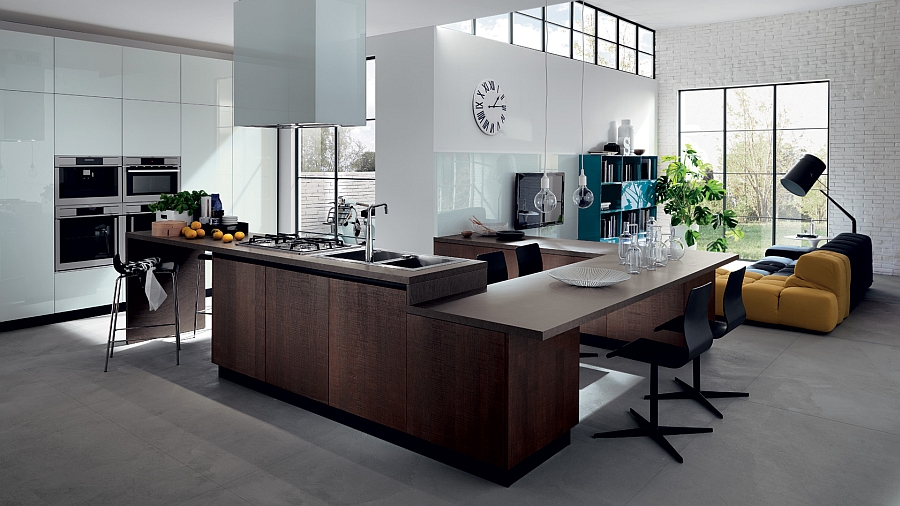 The idea with LiberaMente is to give the homeowner a living space and kitchen that seem like a natural extension of one another and a breezy coherent unit. Common finishes, materials and features in both areas ensure that your family instantly sees the kitchen as an inviting social hub that is as comfortable as the living area. Yet, these chic compositions do not compromise on sleek, space-saving features, cutting edge designs and a design philosophy that is focused on the maximization of available space. Minimalism seems like an inherent quality in LiberaMente, and the choices are simply endless.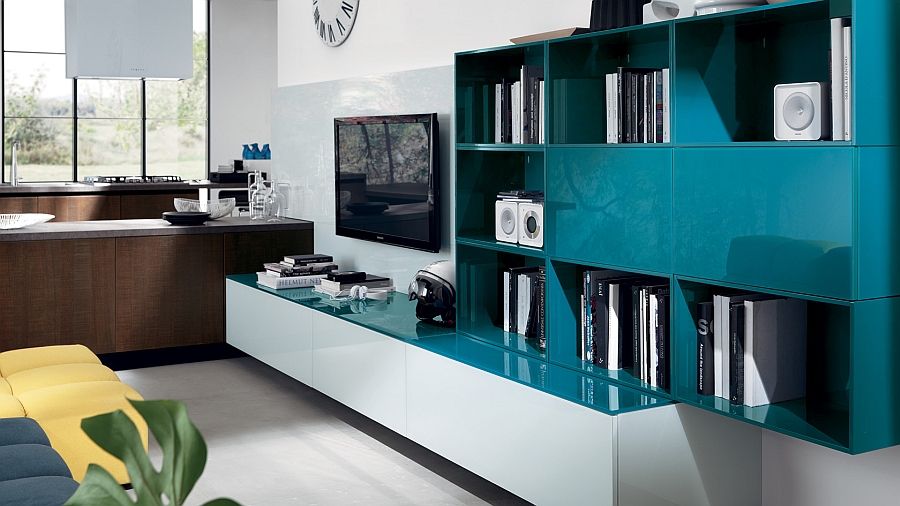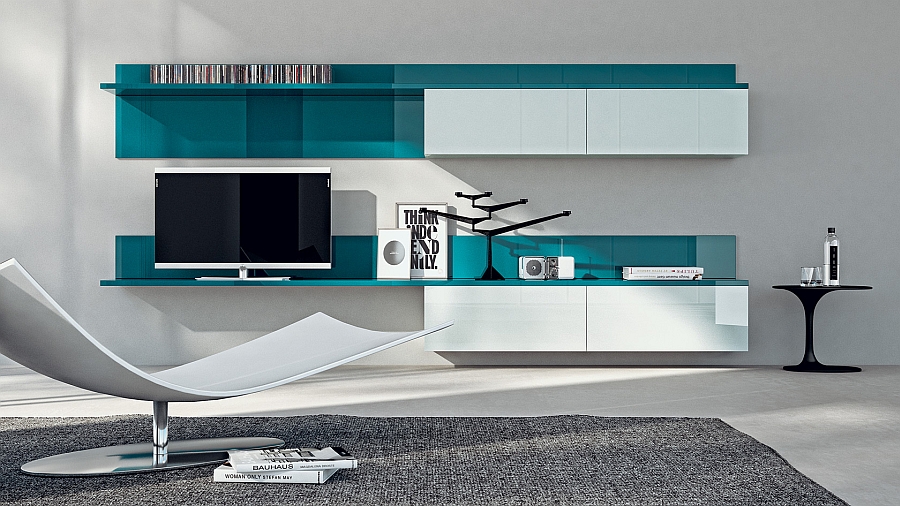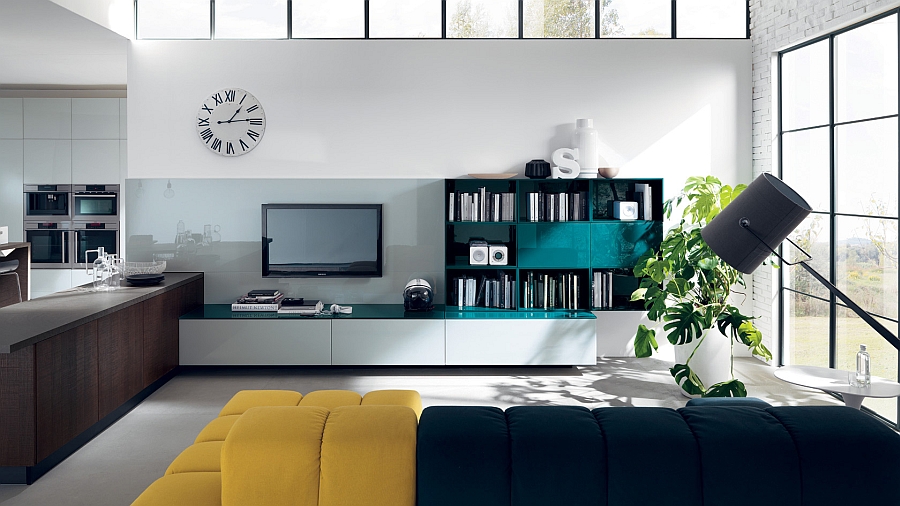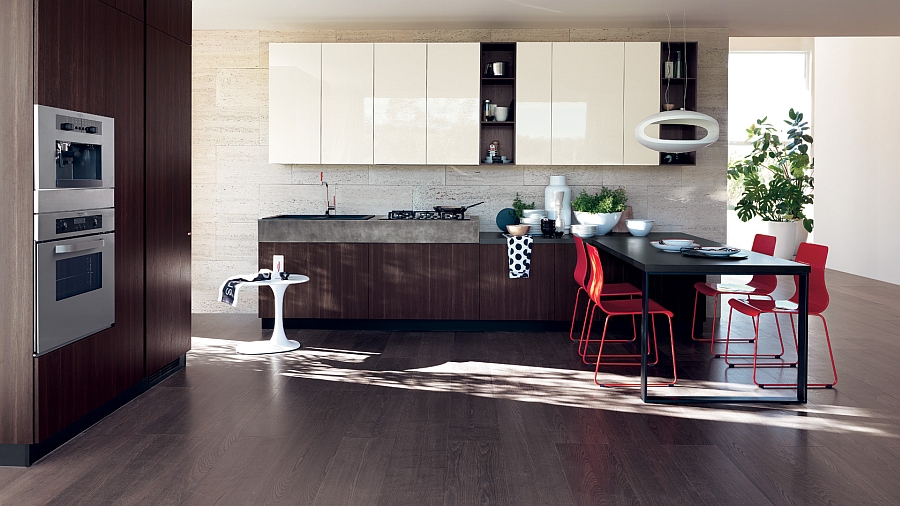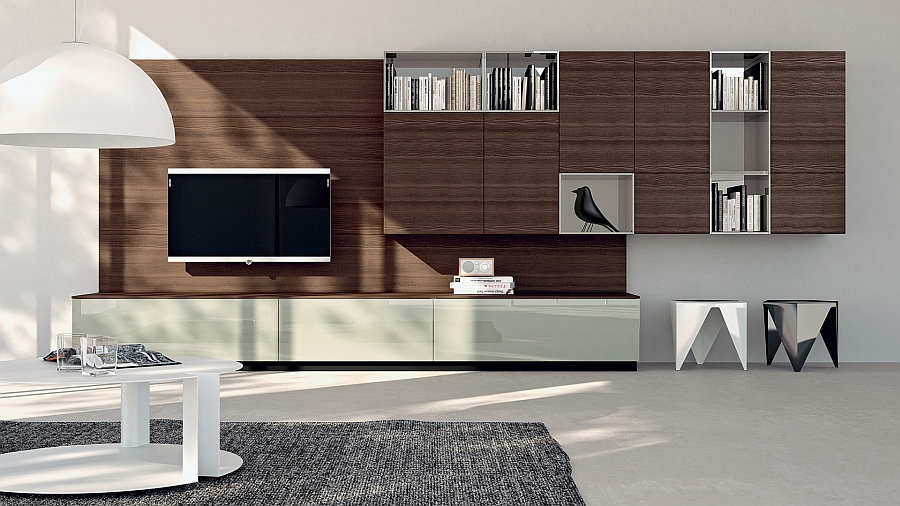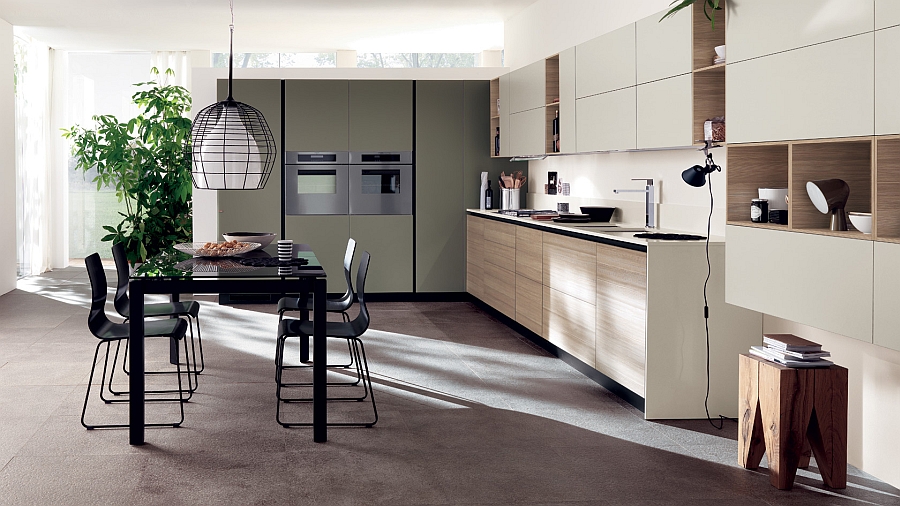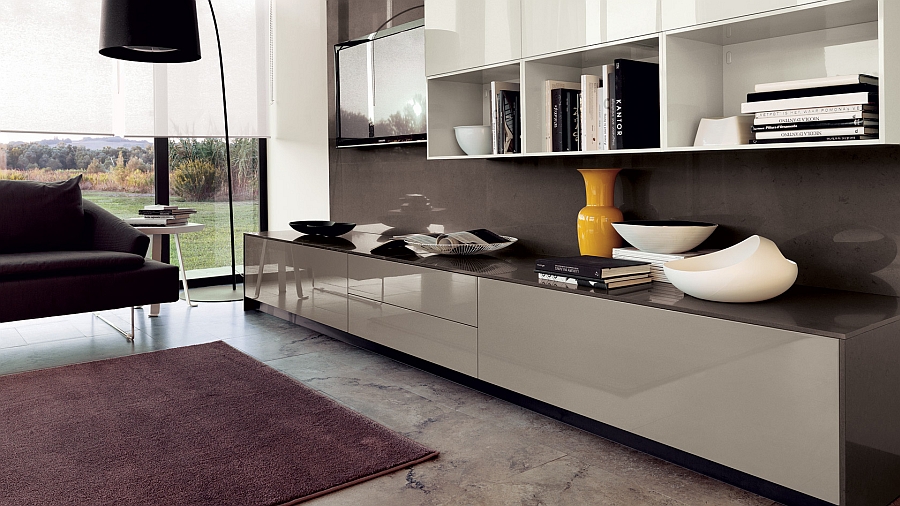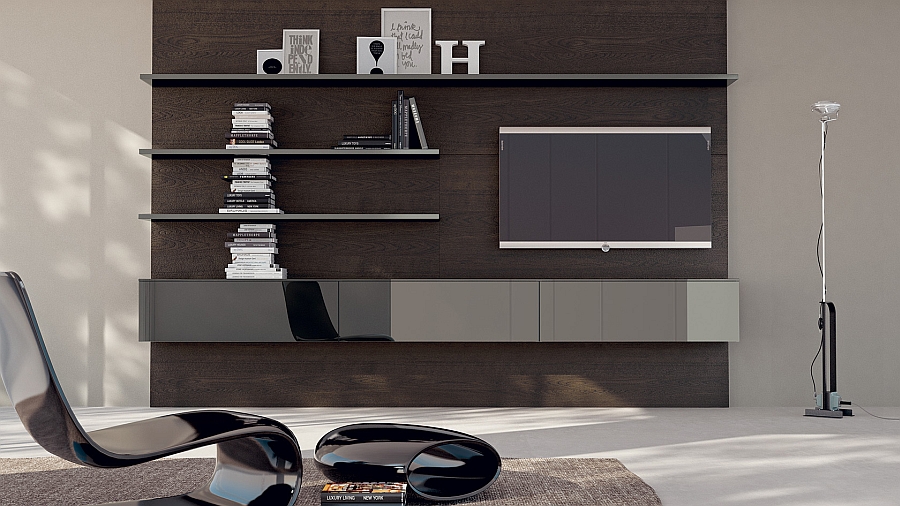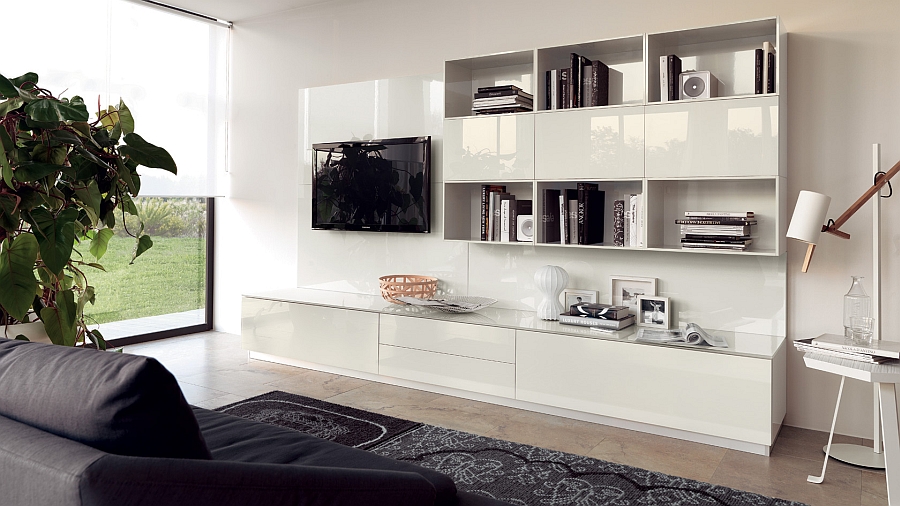 A balanced blend of open shelves and closed cabinets make up the distinct style of LiberaMente in the living room, while the kitchen cabinets tend to veer towards the closed units. Refined geometric designs, colorful accent additions and functional solutions ensure that the kitchen is a smart blend of practicality and aesthetics. With specially conjured systems that create spaces without barriers, these fabulous living room and kitchen environments welcome in everyone gleefully!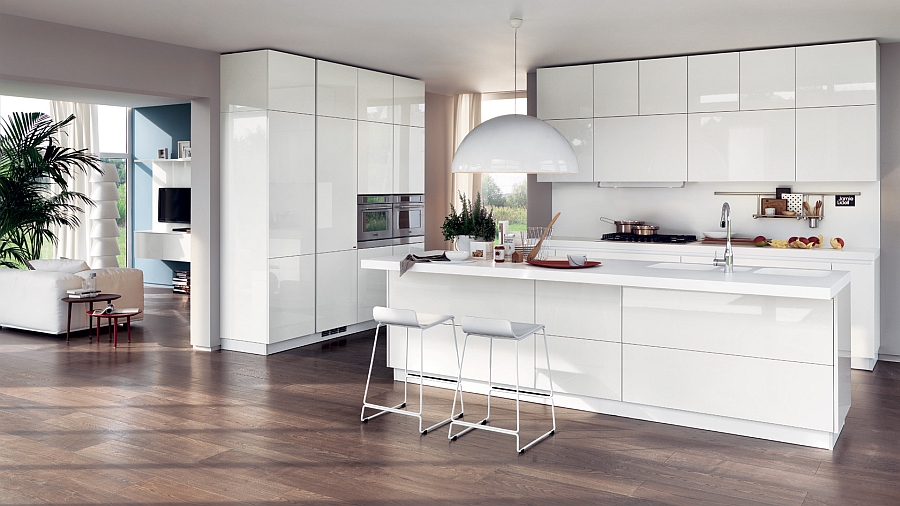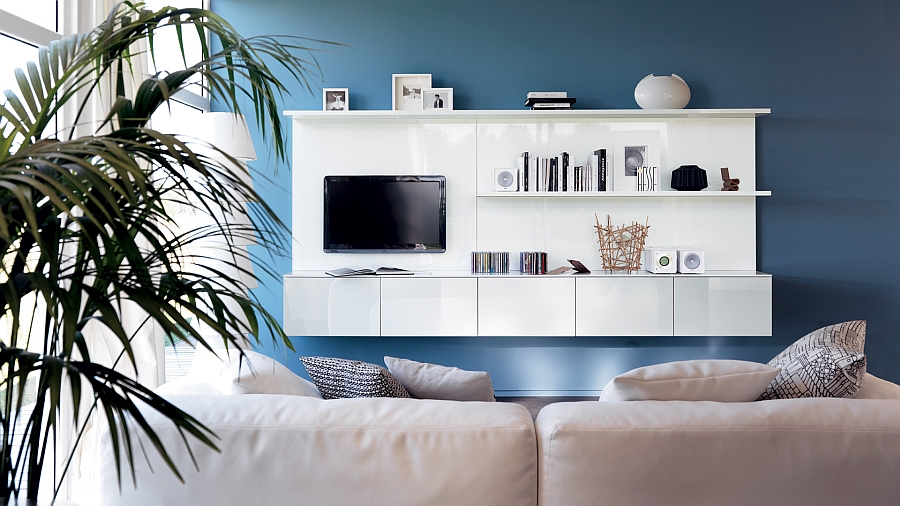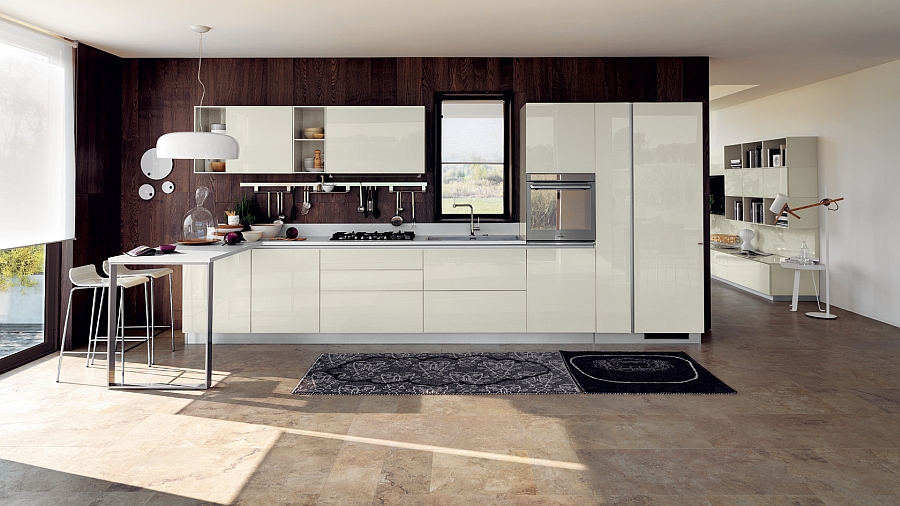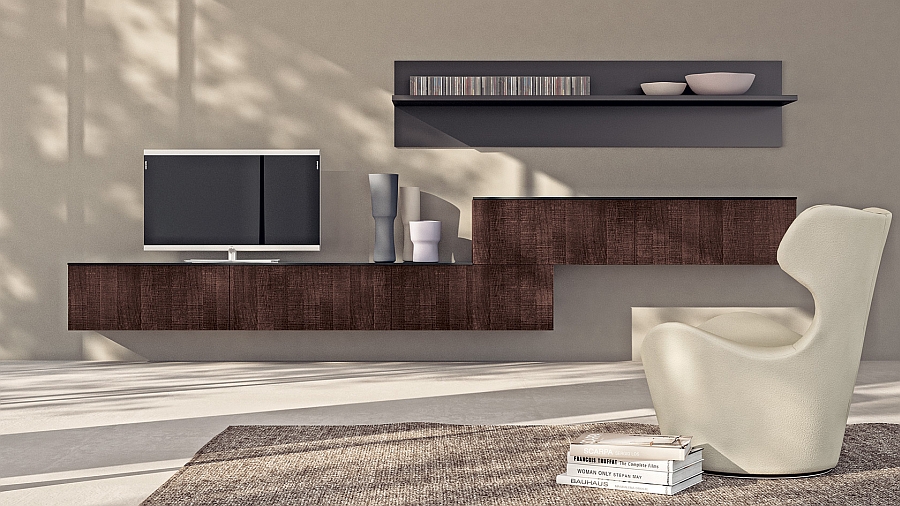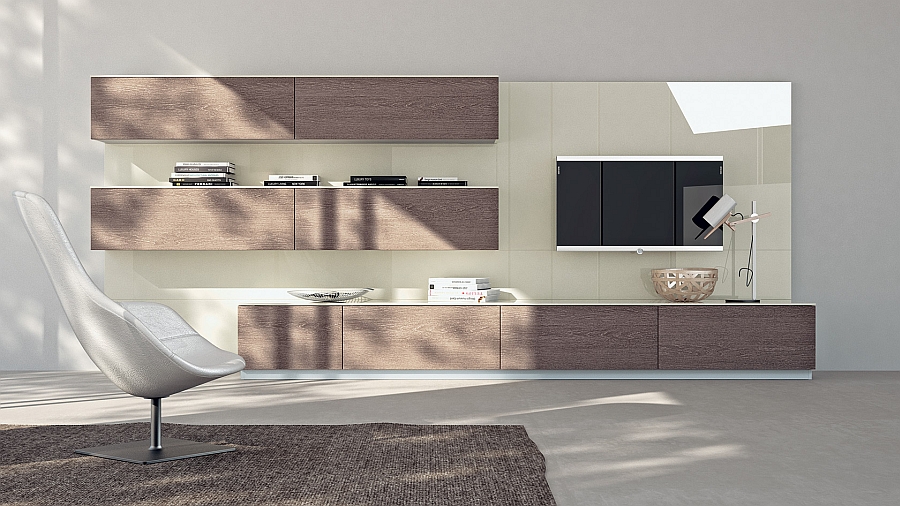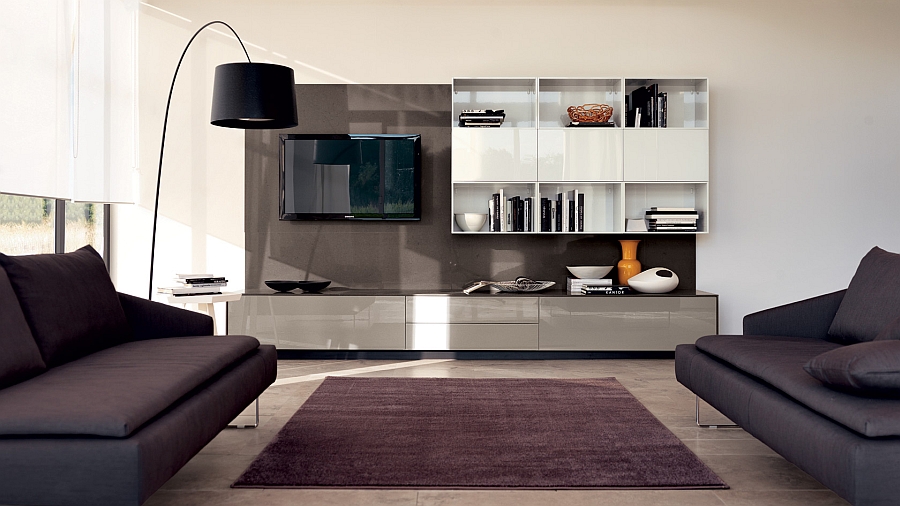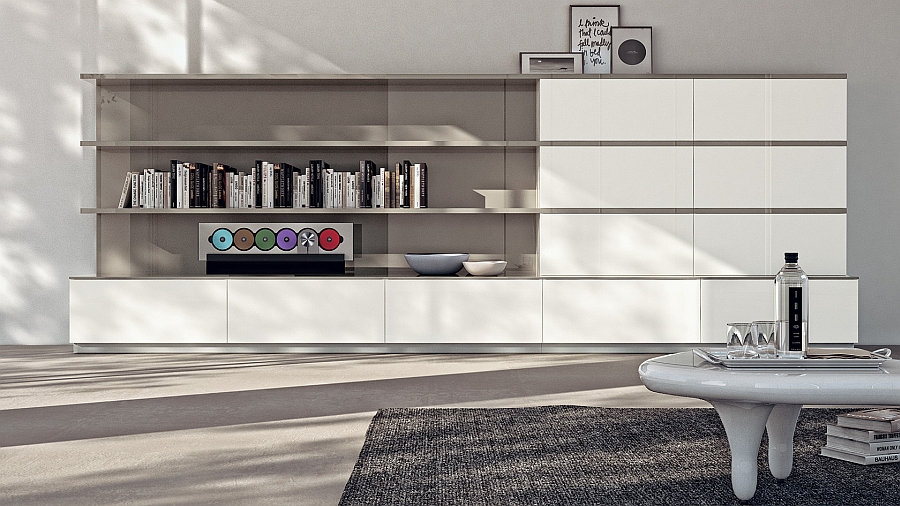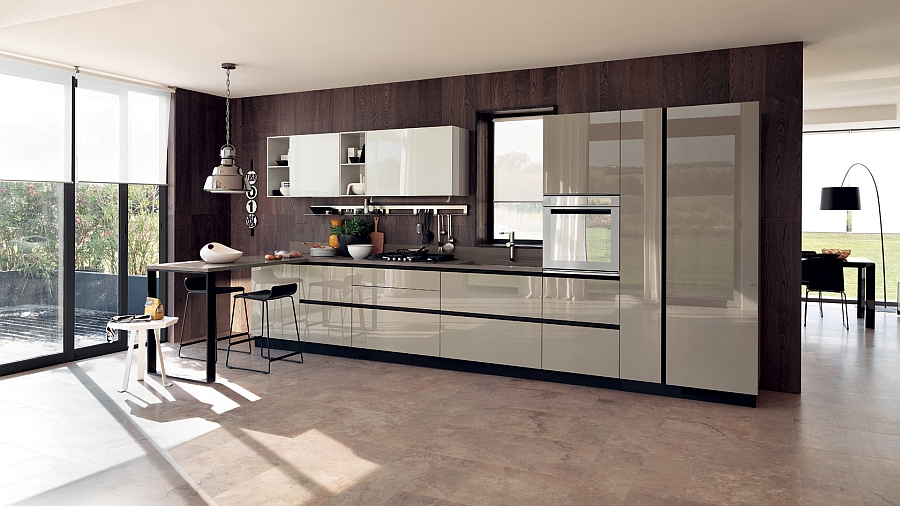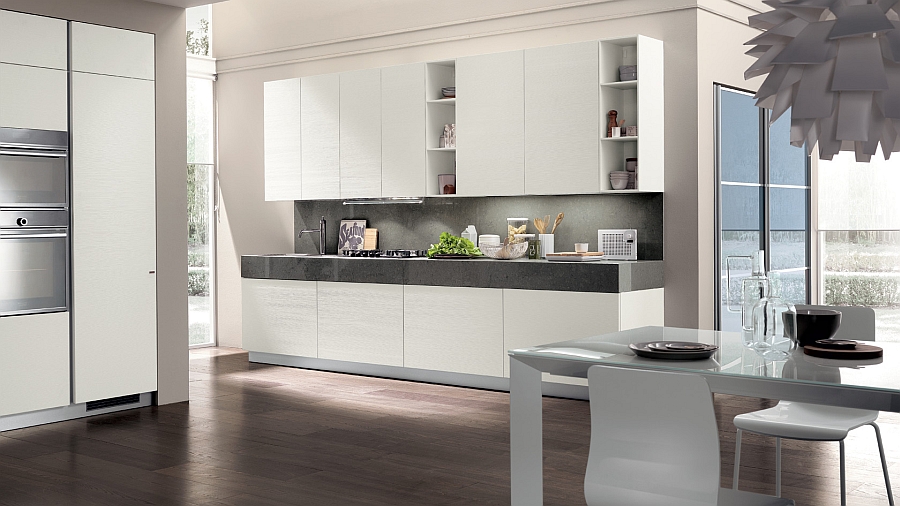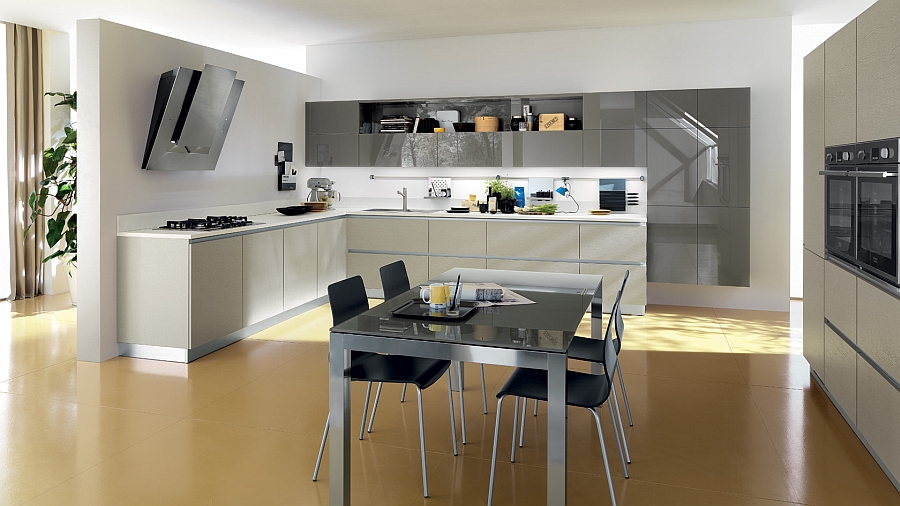 Liked the story? Share it with friends.