Happy Labor Day, Everyone! Are you enjoying a day off today? If not, this post may be just what the doctor ordered. And if so, you can spend your free time reading about gorgeous relaxing interiors. Nothing like savoring the slower pace! Today we present 10 modern rooms that are perfect for lounging around, resting, and enjoying a lazy afternoon. Notice how many of these spaces are bedrooms? That's so you can stay in your pajamas all day as you veg out, read books and take in the view. Enjoy this little escape from your daily routine, and see if you can spot any design strategies that will turn your own home into a personal retreat…
Rejuvenating Bedrooms and Bathrooms
Let's start with those first moments of your day off. You're still a bit sleepy, and you need to ease into the day. The plush carpeting, sleek furnishings and dim lighting of this bedroom will keep things mellow for as long as you need them to be. Let's hear it for gauzy draperies! [from Lonny]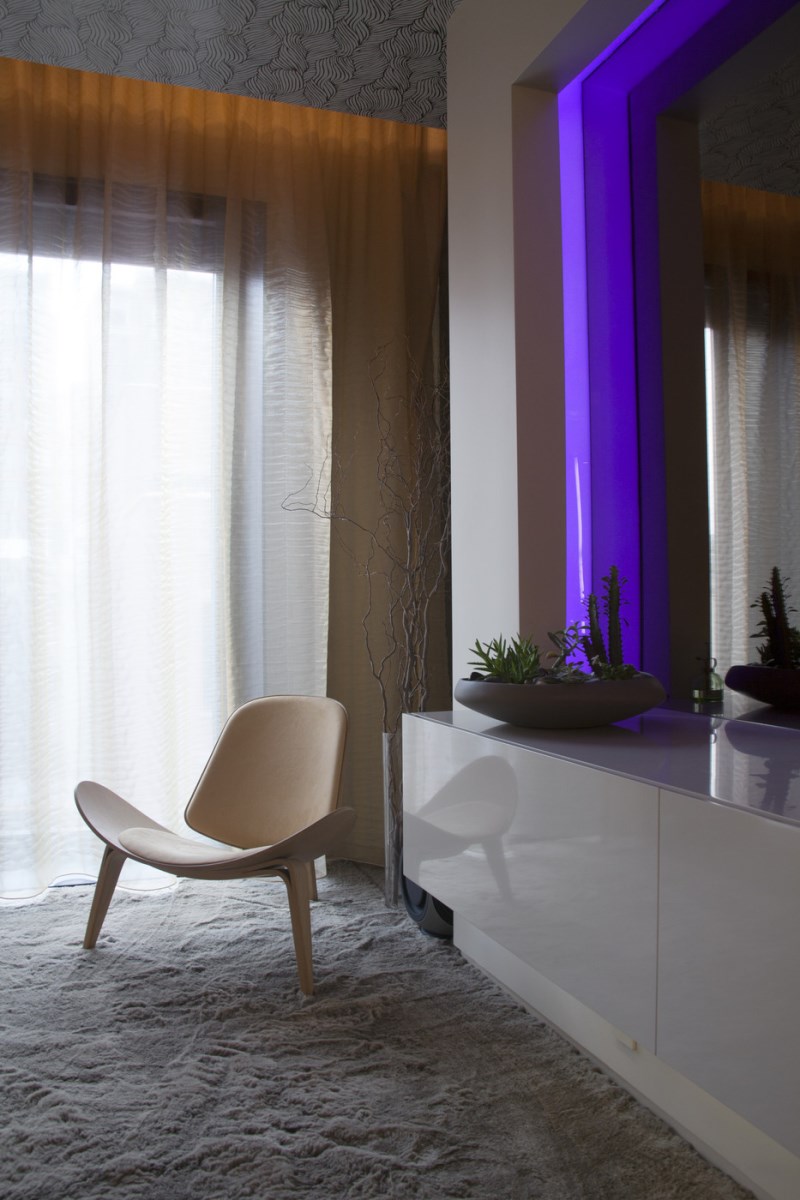 This next featured space has it all–a scenic view, soothing pastels, a large bed for lounging, and a modern aesthetic that will inspire your next creative idea once you're fully rejuvenated. Furniture from Wharfside gives this bedroom its signature look: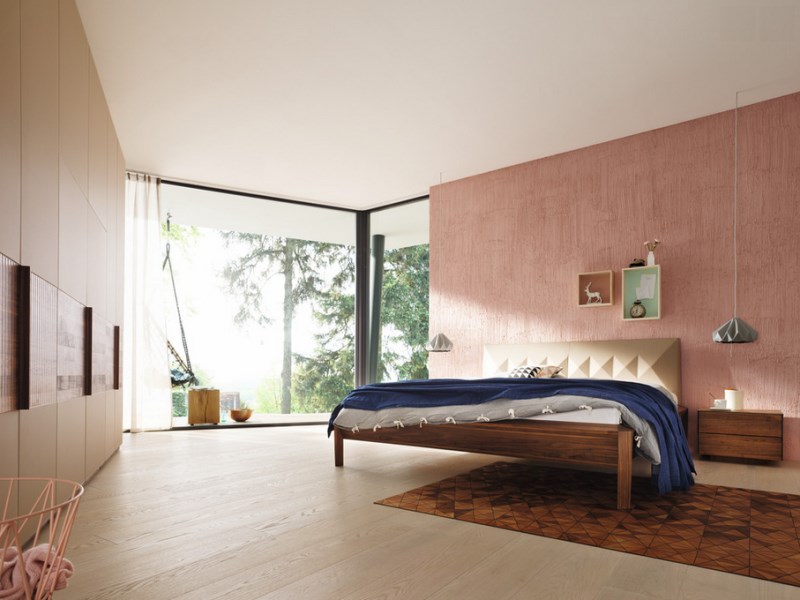 Ever since we laid eyes on the bedroom makeover of Design Love Fest blogger Bri Emery, we've been mesmerized. Dreamy artwork, inviting textures and a calming palette give this space true character. Perfect for sleeping in, catching up on your reading, and of course, enjoying a leisurely afternoon nap!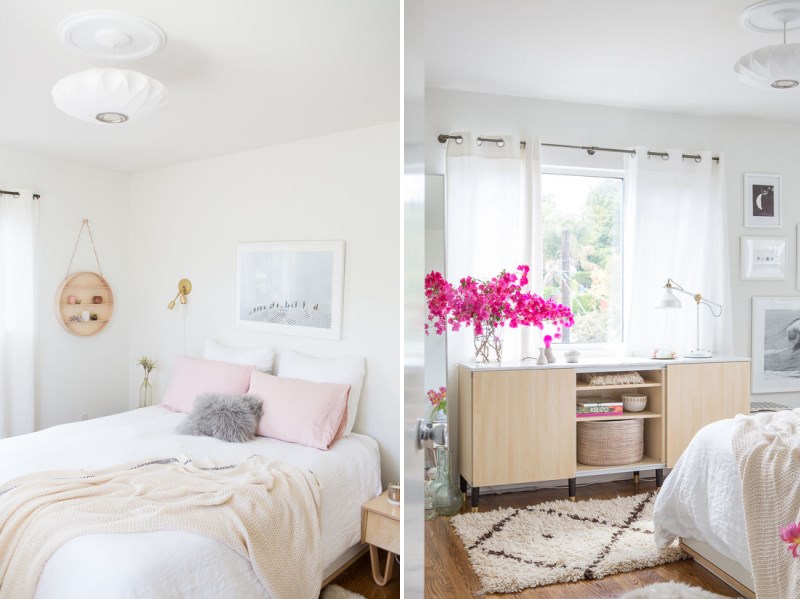 We now move into "master suite" territory, presenting a series of spaces that blend bed and bath in luxurious style. Because after you're finished lounging on your day off, it's time for some home spa treatments! And who wouldn't want to enjoy a facial in this gleaming powder room? When you're finished pampering yourself, head back into that gorgeous emerald green bedroom for a refreshing snooze! [from Marla Schrank Interior Design]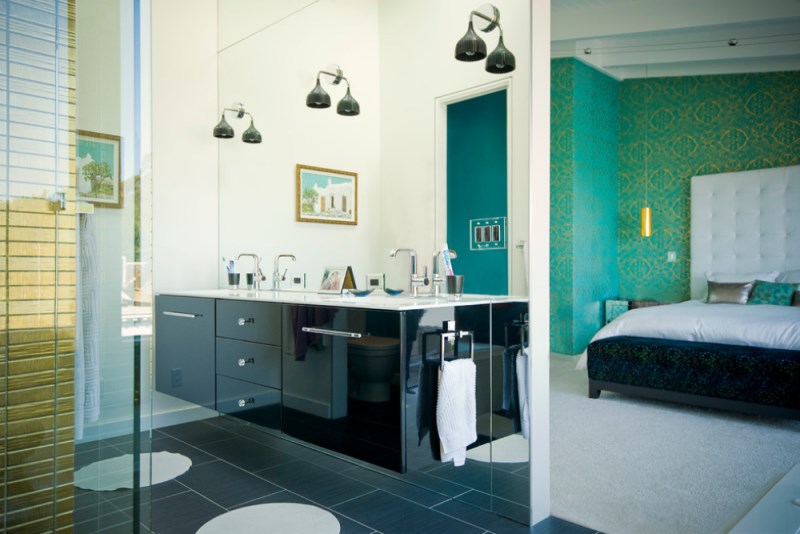 Then again, you just might want to spend the afternoon in your spa-style bathroom, especially when clean lines, abundant lighting and decadent bath products are involved. [photo by Bruce Damonte Photography via Flegel's Construction Co., Inc.]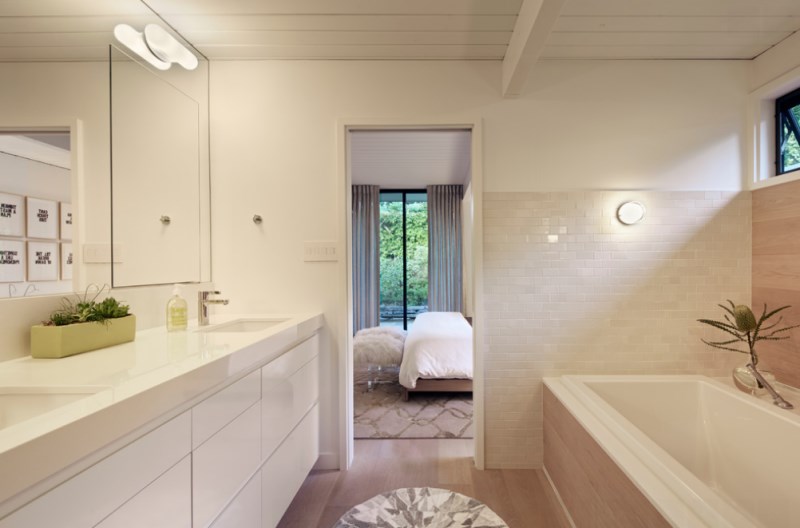 You can't beat a chic powder room with a view. This home haven features a glass shower, plenty of clean towels, and of course, an irresistible ocean view. If this space had a bed, you'd be tempted to sleep in it! [photo by Michael McNamara via Lonny]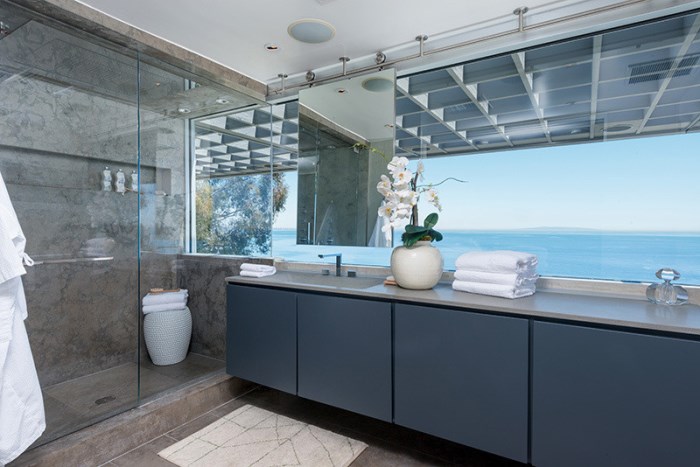 A View of the Pool
Speaking of views, we now turn to interiors that overlook the pool. Or feature a pool. Or practically beg you to jump into the pool. You can see where we're headed. If you're brave enough to leave the comfort of your relaxing bedroom on your day off, wouldn't you want to spend it in a living room like this? [photo by Tara Bussema via Houzz]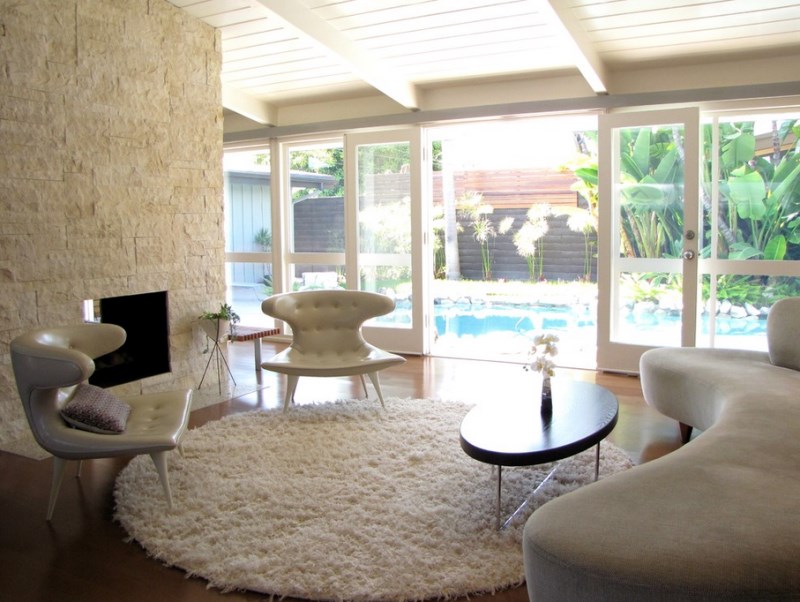 Or you could spend the day in your pool house with a lagoon view. Isn't it wonderful that this one has a couch? Bring your favorite tunes, go for a swim, and have a drink while overlooking the water outside. [Pool house by Vanguarda Architects]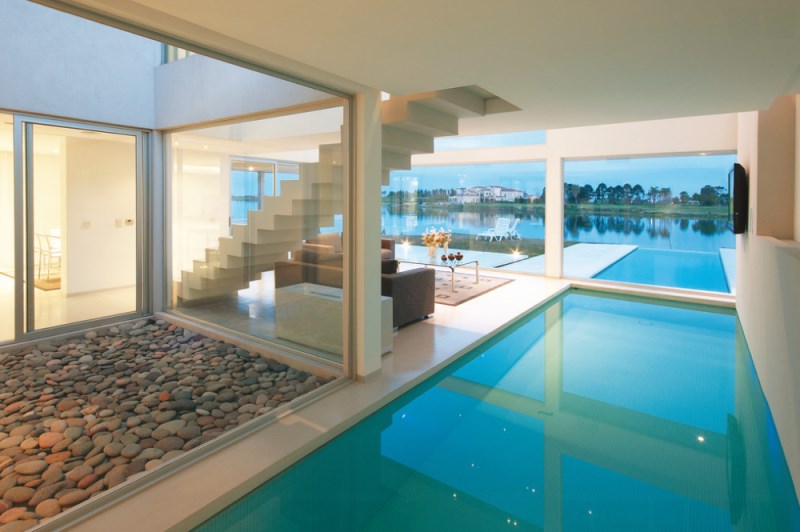 This pool house is a modern marvel. Stunning architecture and contemporary furniture enhance the poolside experience. Swim, read your favorite book, and then swim again, all the while being enriched by clean lines and sweeping curves. [photo by David Churchill]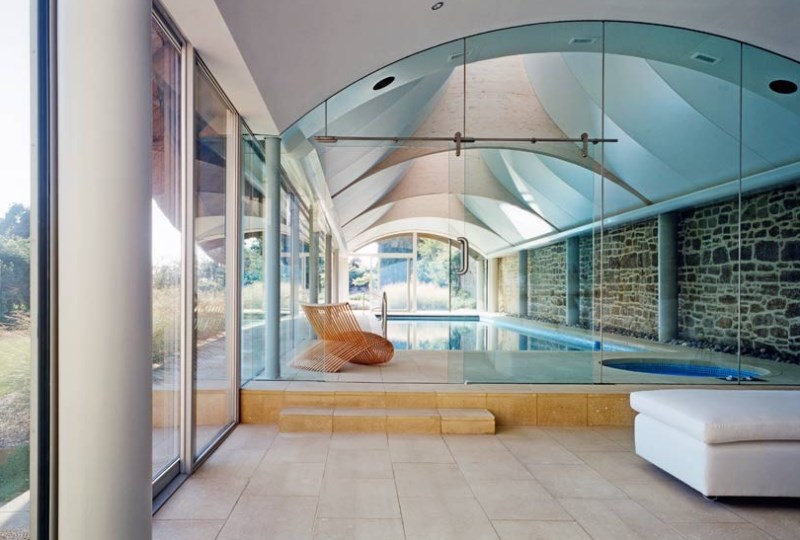 We end with a compact pool house that may has well be a home spa overlooking an elegant resort. Why venture out to the main house when you can enjoy a restful day of solitude from this unforgettable space? [from Ike Kligerman Barkley]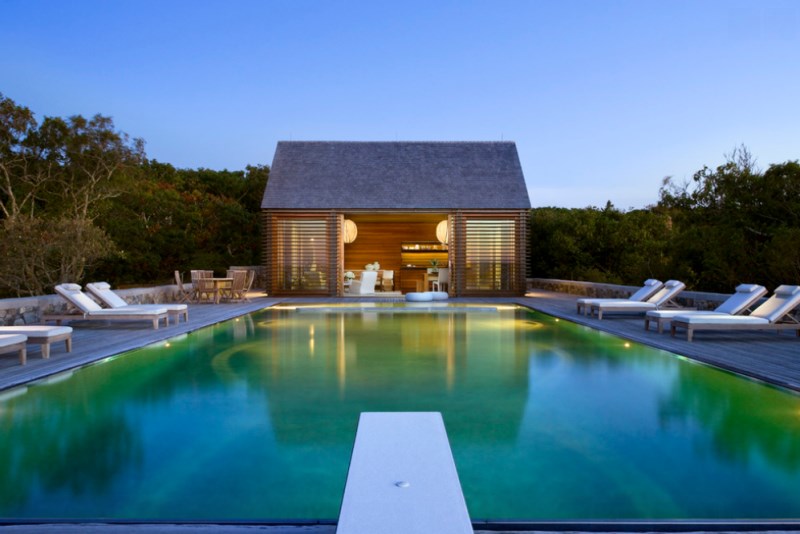 We hope today's post encouraged you to relish your day off…or dream of your next staycation! Happy lounging!