Over the last decade, the functionality and aesthetics of the kitchen have changed dramatically, and the modern kitchen is a natural extension of the living area. Pedini has unleashed some stunning kitchens early this year at Eurocucina 2014, and today we shine the spotlight on another stunning kitchen composition from this iconic Italian kitchen maker. Dubbed the System Collection, these modular compositions offer you amazing versatility and bring home some of the best space-saving solutions that Pedini has to offer. Effortlessly combining simple straight lines with a multitude of textures and durable worktops, these stylish kitchen systems complement your modern living space perfectly.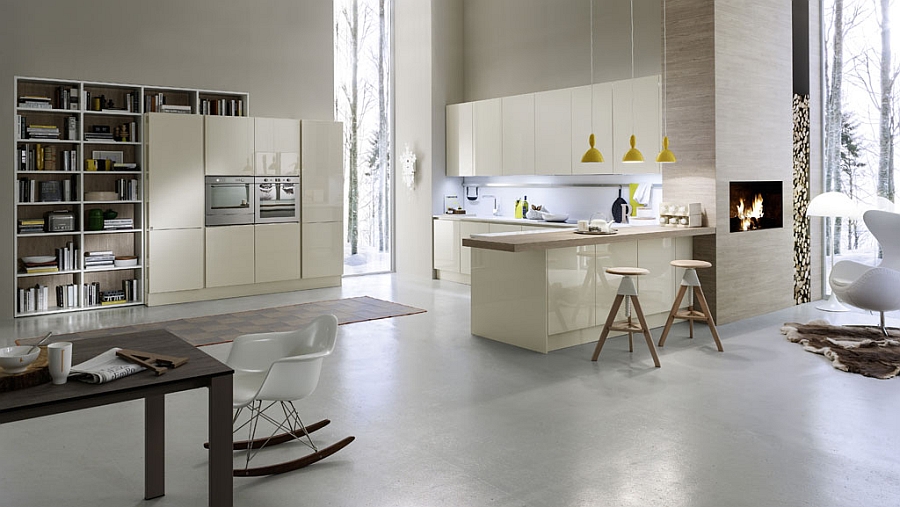 An instantly visible feature of the System Collection of kitchens is the way in which the compositions exude a sleek, semi-minimal vibe. The trendy wall-mounted units in this kitchen offer a blend of open shelves and closed cabinets, while the central kitchen islands feature extensions that serve as a cool breakfast nook. Laminate doors, wooden surfaces, and worktops that range from sturdy quartz to Corian and glossy glass ensure that the options here are simply endless. Workstations that can be hidden behind folding doors and kitchen islands that contain concealed shelves add to the clean and refreshing appeal of the compositions.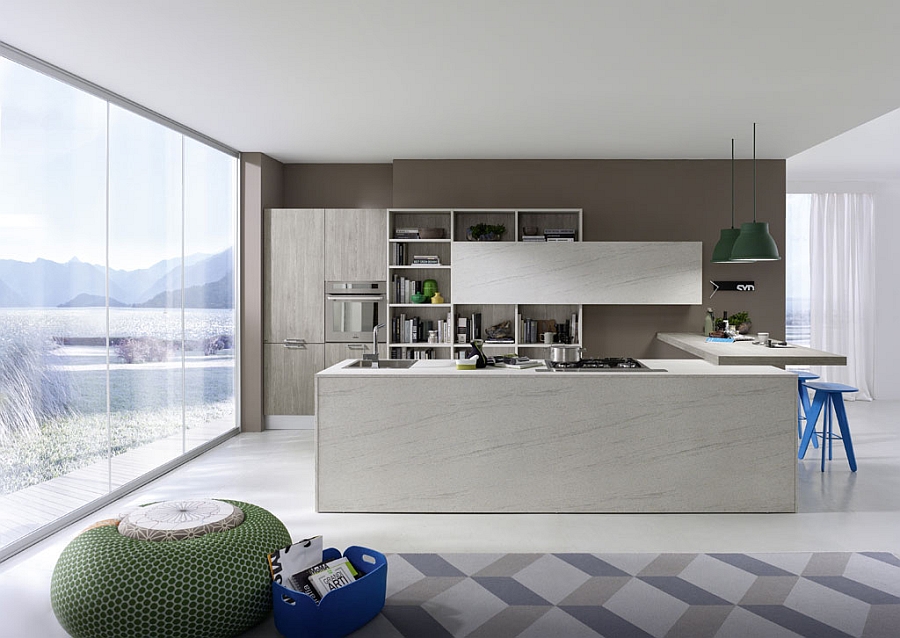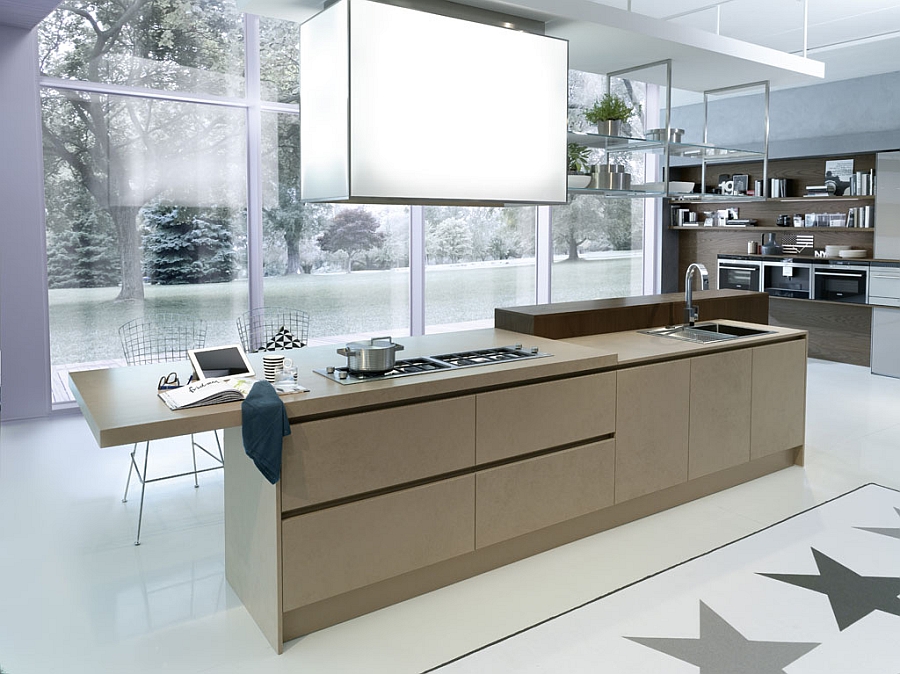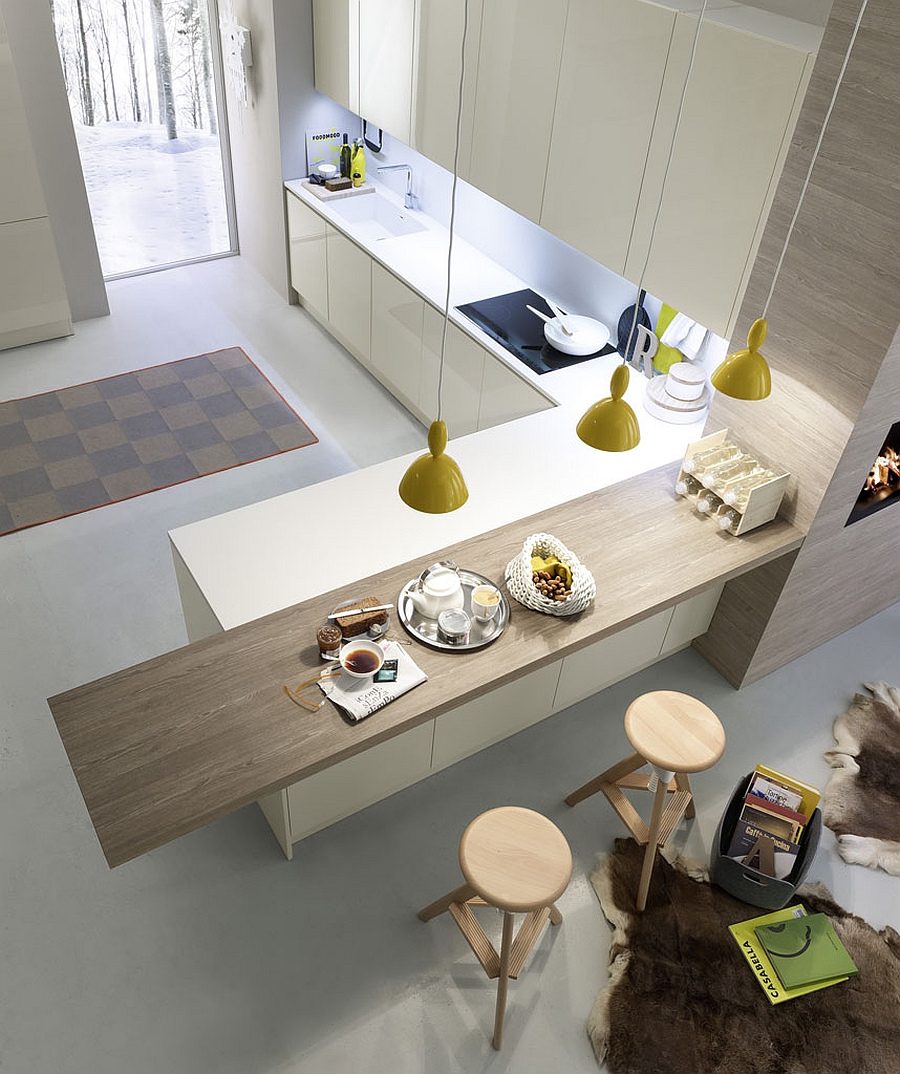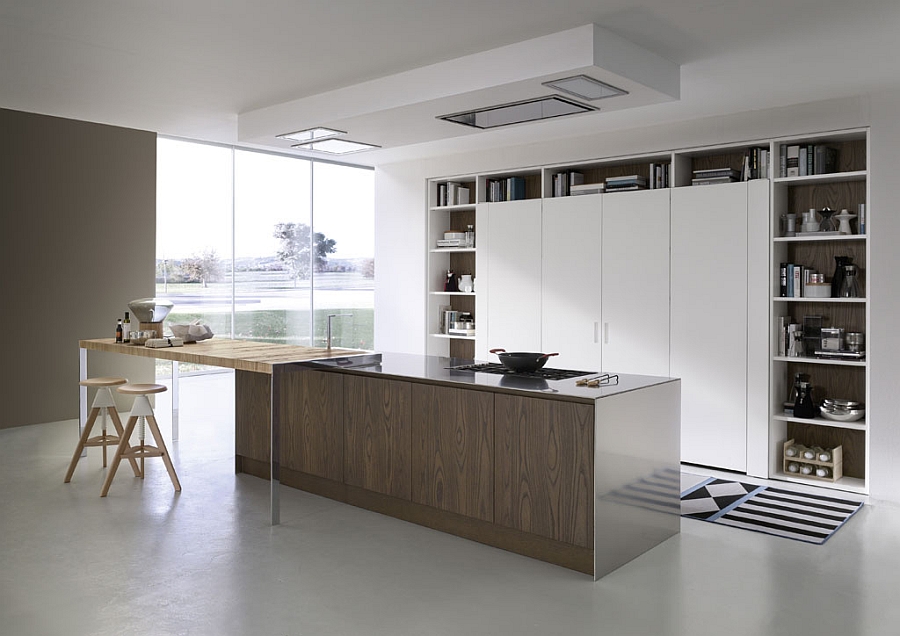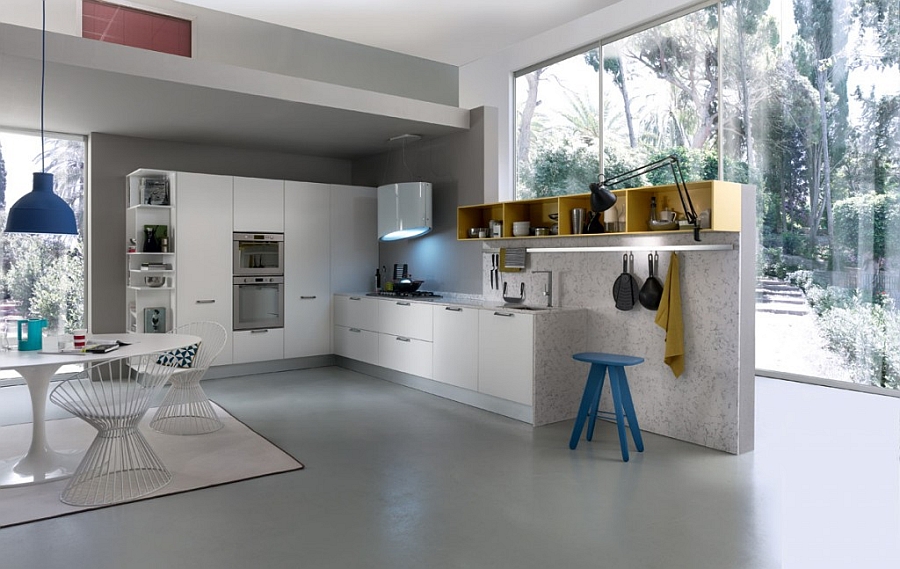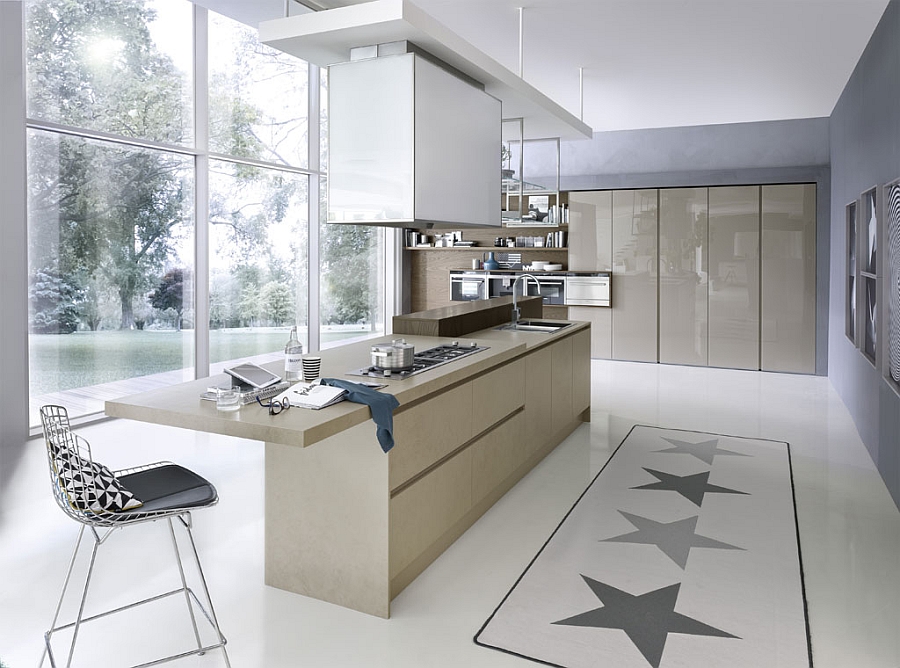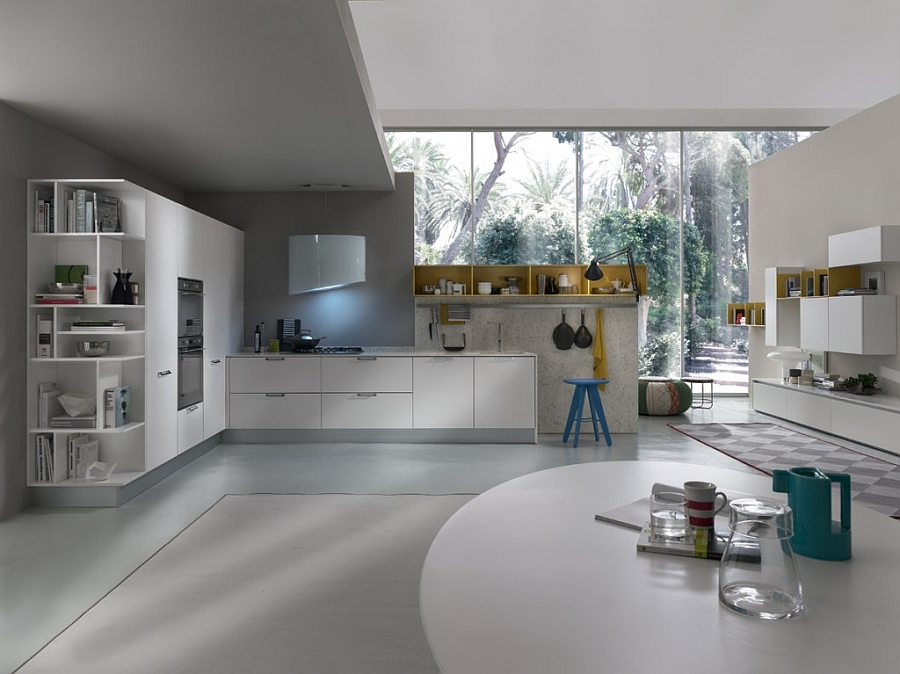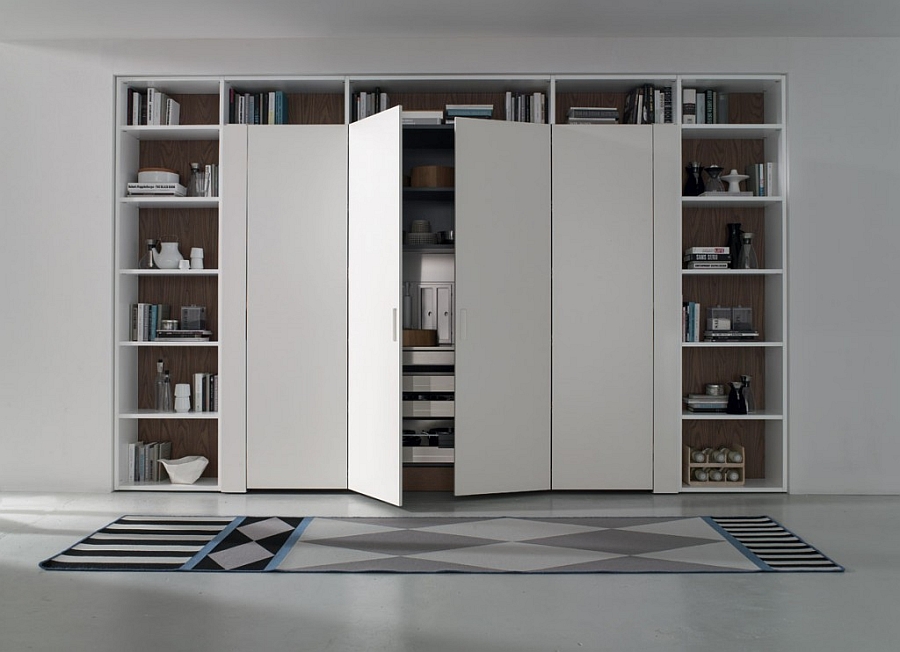 Obviously, you can add bright pops of color to this stunning neutral backdrop in the form of gorgeous pendant lights and smart bar stools to usher in some liveliness and visual contrast. Bringing luxury, practicality and personality to your home, System Collection is designed to make your busy life a lot easier and more fun!