The historic neighborhood of Lansdowne Avenue in the suburb of Montreal, Canada is renowned for houses that bring together a unique and fascinating blend of design styles. Influenced by both Arts and Crafts and Neo-Gothic styles, which have strong roots in this region of Canada, the fabulous Residence Landsowne pays tribute to the storied architectural past of the region while looking towards the future. Crafted by Affleck de la Riva architects, the semi-detached house is located on a hillside and works around the asymmetric topography of the site to deliver a truly stunning residence filled with elegance and opulence.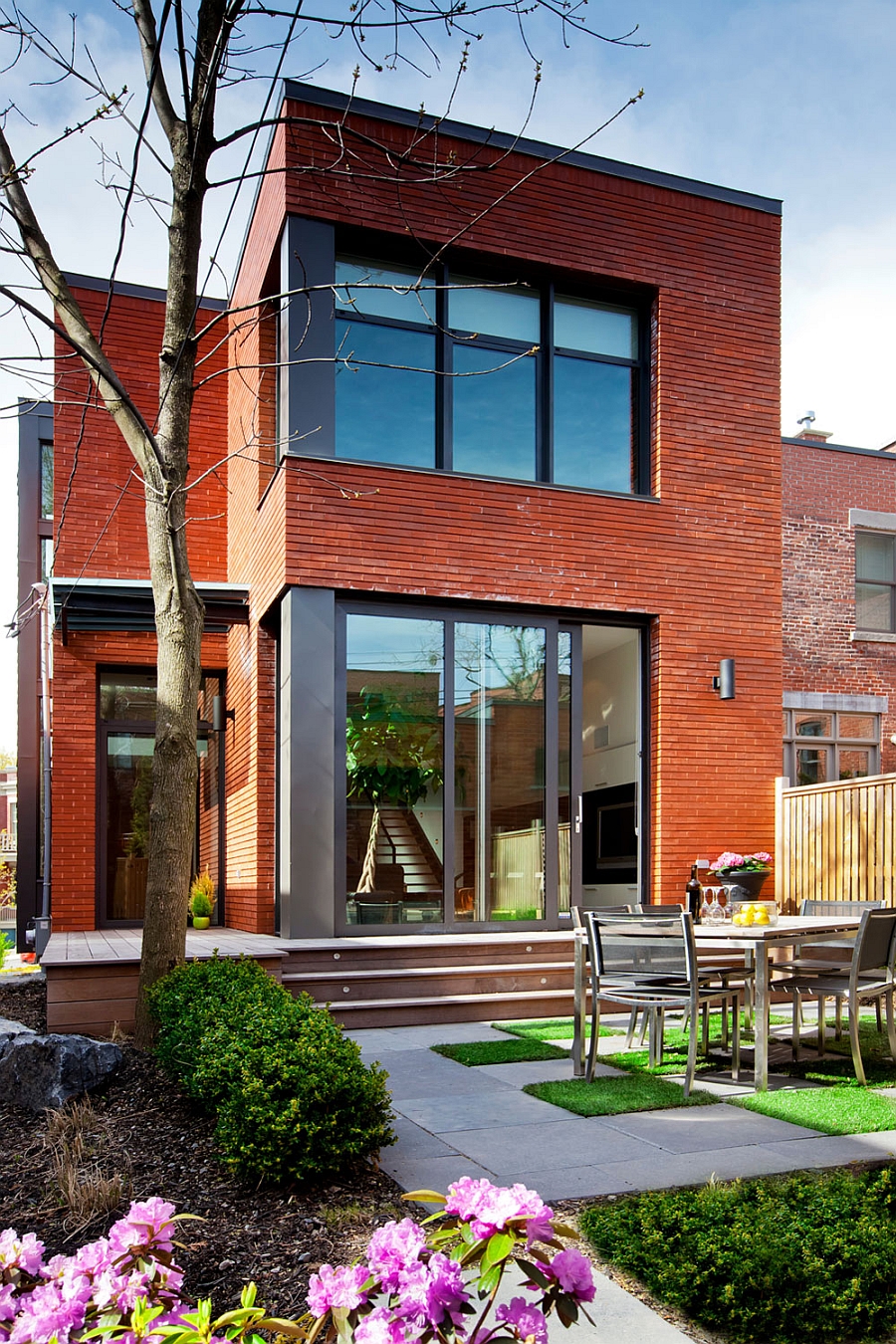 The 3,800-square-foot Westmount home draws inspiration from both the Anglo-Saxon heritage of the region while borrowing freely from the more popular trends of French Canada! The exterior of the modern residence was crafted using the same black slate found in the other homes of the area, and the interior offers a stylish blend of glass, wood and concrete. Bright pops of red, yellow and purple enliven the home in the form of accent decor additions, while a stylish stainless steel staircase with glass railing stands out visually, along with a cool glass walkway!
An open-floor living area with a smart dining room, a contemporary kitchen and an elegant living space are housed on the lower level, while the bedrooms and the bathrooms of the home occupy the top floor. With a corner bay-window and a two-story bay-window ushering in ample natural ventilation, the chic home has a bright and airy ambiance and a relaxed vibe.