The small town of Tarifa is often popular among travel enthusiasts as the southernmost point of the European mainland. Ancient Roman ruins still stand tall in this scenic part of Cadiz and often are as much a source of historic facts as many unsubstantiated myths and legends. Inspired by the almost 'magical' aura of this amazing coast, architect Alberto Campo Baeza conjured up and brought to life the mesmerizing House of Infinite. Stunningly minimal in its overall form, this striking residence finds its roots in the silhouette of the iconic Acropolis of Athens and Roman architecture that have played a significant role in shaping this Spanish coast.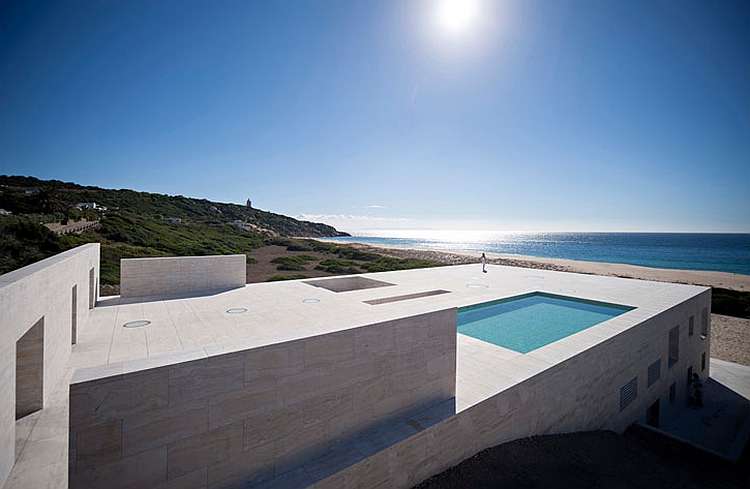 Overlooking the majestic Atlantic ocean, the open design of this house and the seemingly unending horizontal plane that defines it draw you in instantly. Crafted to mimic the mythical idea of a 'temenos', a meeting-place for humans and gods, the home seems like a seamless edge between the beautiful beach and the Atlantic that stands right in front of it. The elevated horizontal plane is 20 meters long and 36 meters deep and houses two full levels of living space underneath it. Embracing a sleek, minimal look without any frills, the interior keeps the focus firmly outside.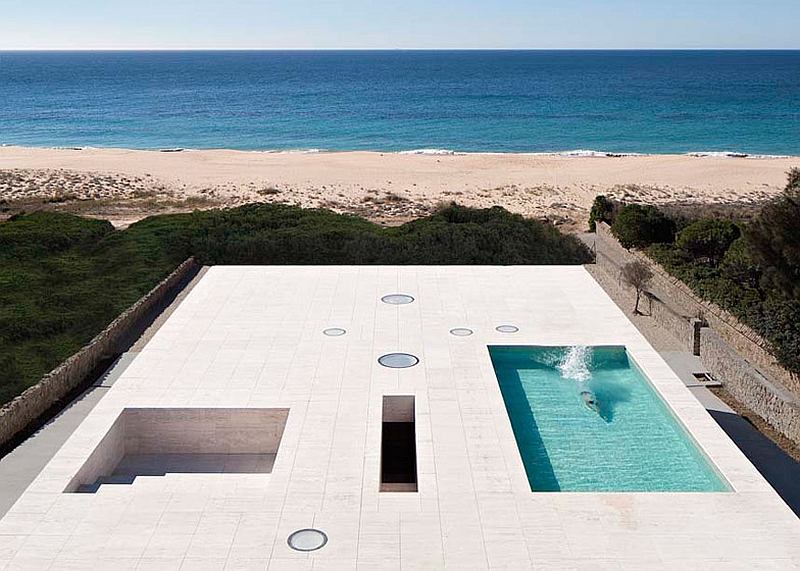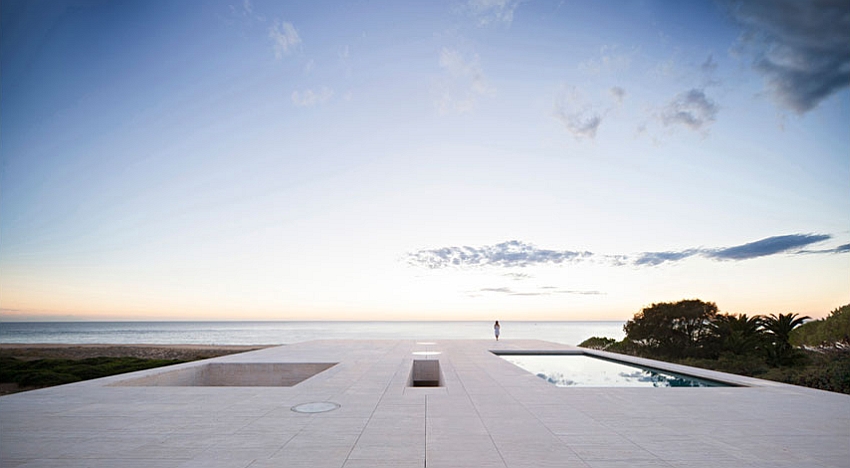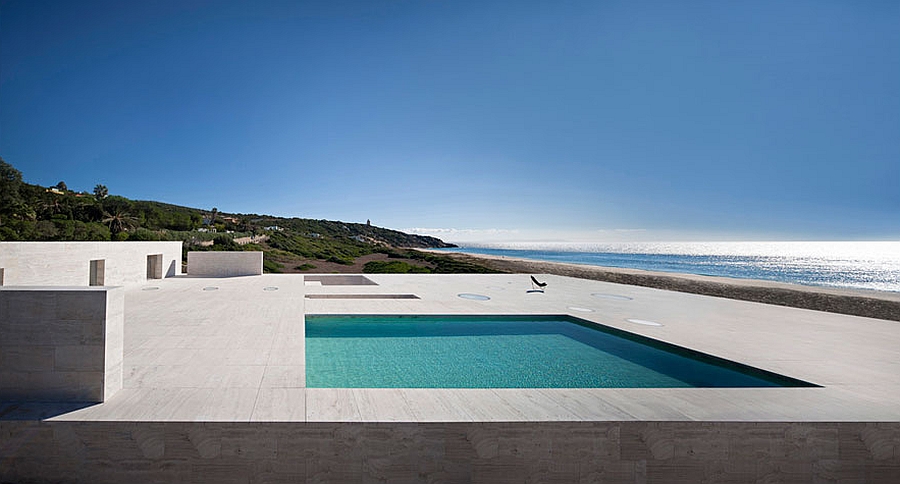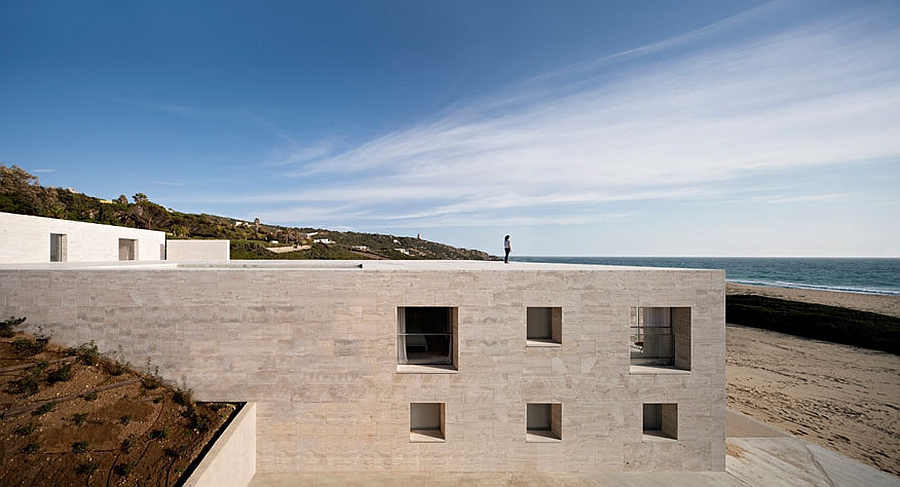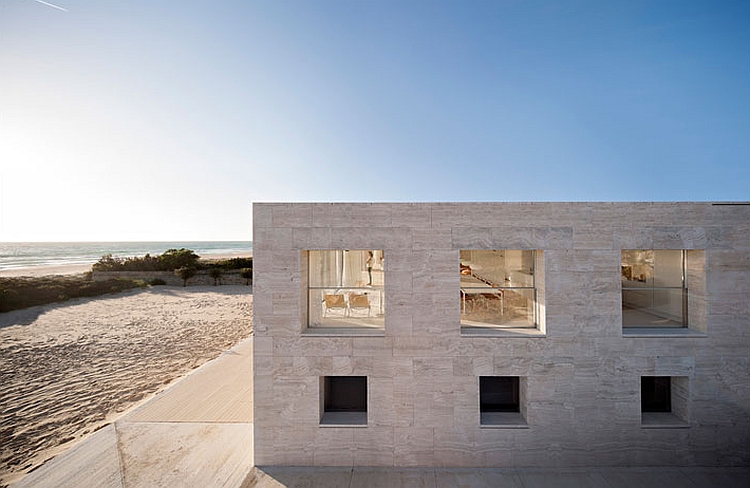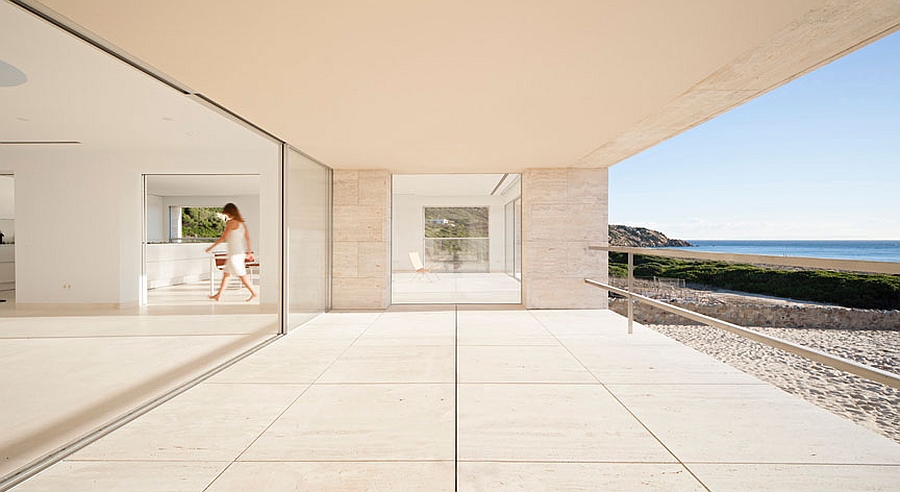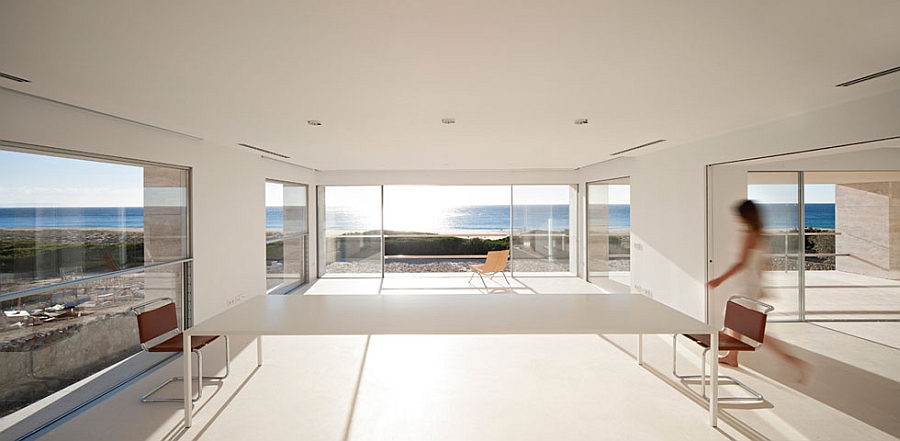 Three walls on the stone platform protect those enjoying the sun from the waves created by strong winds, while the spectacular pool lends a touch of additional opulence to the one-of-a-kind home. Draped in a limestone that mimics the color the beach, the house blends in with the surroundings while standing tall as a stunning work of timeless art and architecture!