Heirloom tomatoes are one of the best things about summer. They are brightly colored and full of flavor, and splendid in this Rustic Heirloom Tomato Tart. It has a very similar taste to pizza, but it's much easier to prepare, and a little fancier.
The base is made of puff pasty and the filling is simply thick slices of heirloom tomatoes topped with crumbled fresh goat cheese and herbs. It comes together in the time it takes the oven to preheat.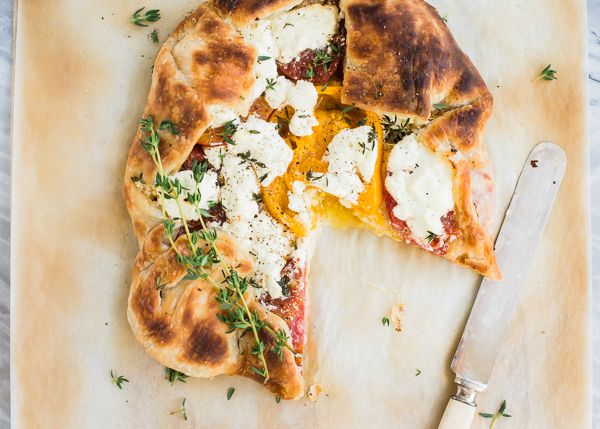 The tomatoes don't cook very much despite the 25-30 minute baking time. It's just enough for the pastry to puff up and brown nicely, but the tomatoes retain their fresh from-the-garden flavor. Any herbs could be used, though I chose thyme, because it pairs so well with chèvre. If you can, look for an all-butter puff pastry. It has a much better flavor than the ones made with vegetable fat.
This makes a lovely, deceptively light dinner when served with a green salad and a glass of wine. But this tomato tart is also amazing for breakfast or brunch when you want a break from sweet pastries.
So here you go:
Rustic Heirloom Tomato Tart Recipe
Ingredients:
8 ounces puff pastry, thawed if frozen
All-purpose flour, for rolling
3-4 medium heirloom tomatoes, cut into 1/4-inch slices
3-4 ounces chèvre (fresh goat cheese), crumbled
4-5 sprigs fresh thyme, leaves only
sea salt
fresh ground black pepper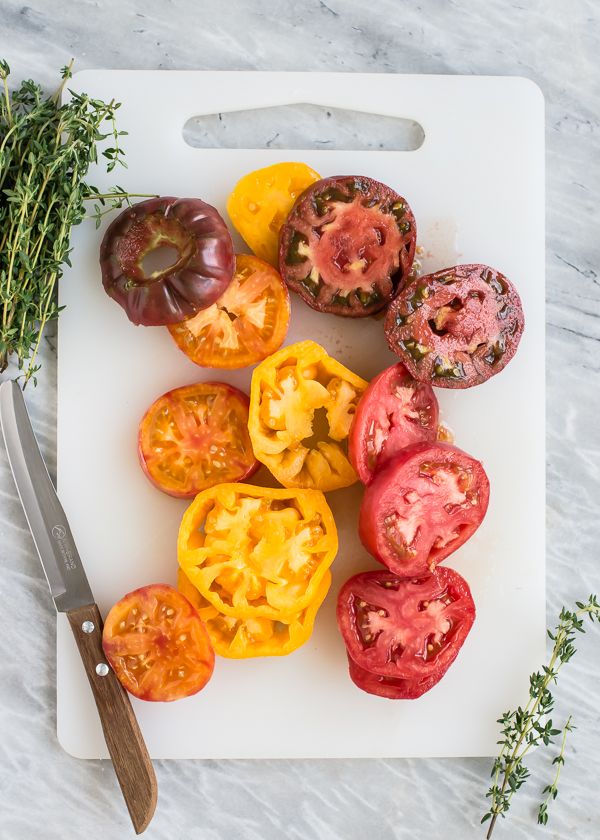 Instructions:
Preheat oven to 400° F. Have a rimmed baking sheet ready. Lightly flour a piece of parchment baking paper. Peel the wrapping from the puff pasty and place the dough onto the floured paper. Sprinkle the top of the puff pastry with a little more flour. Roll the puff pasty just a bit to enlarge the square.
Arrange the tomato slices in the center of the dough, leaving a one- to two-inch border around the edge. Place the crumbled goat cheese on top of the tomatoes. Remove the thyme leaves from the stems and sprinkle over the goat cheese, Season with salt and pepper. Fold the edge of the puff pastry up over the tomatoes, allowing some to overlap. It should look rustic.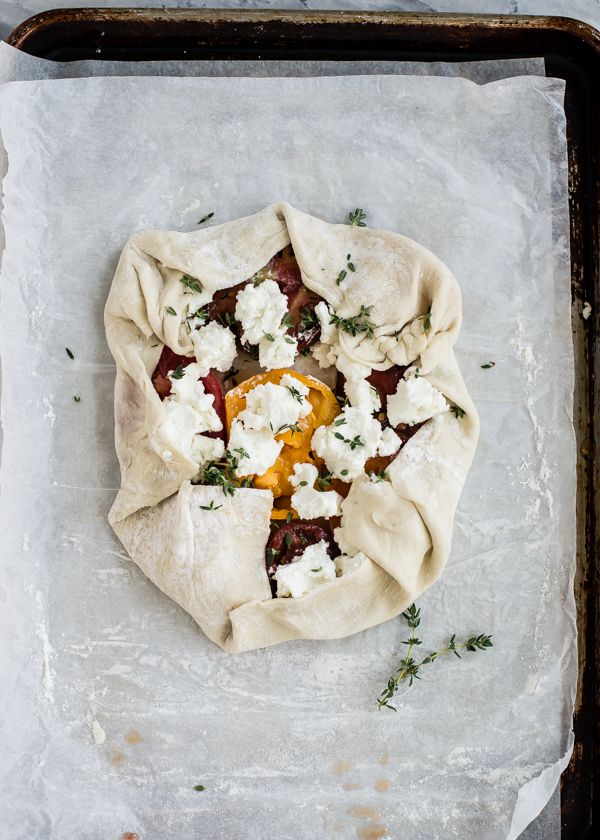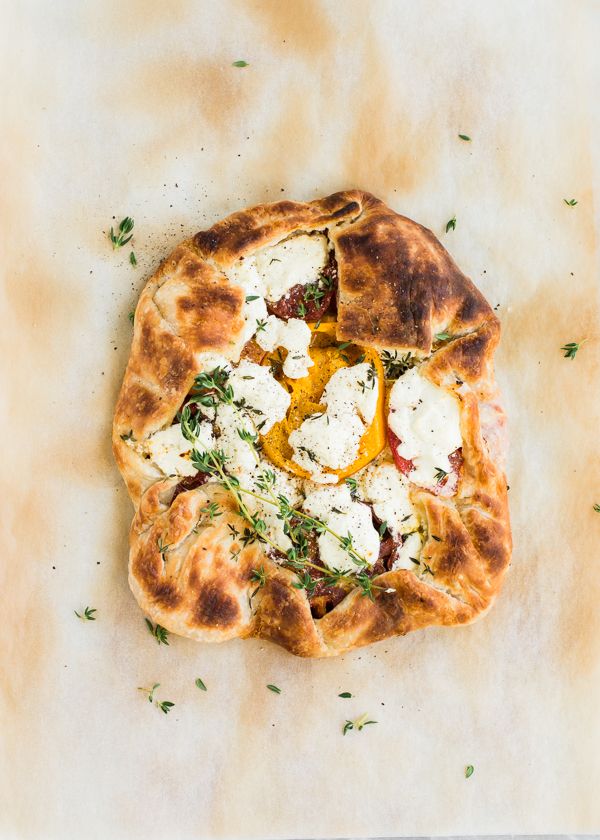 Carefully transfer the tart, paper and all, to the baking sheet. Bake for 25-30 minutes, or until the dough has puffed up and turns deep golden brown. Remove from oven and let cool slightly before cutting into wedges and serving.
Prep time: 15 minutes
Cook time: 30 minutes
Total time: 45 minutes
Makes 4-6 servings.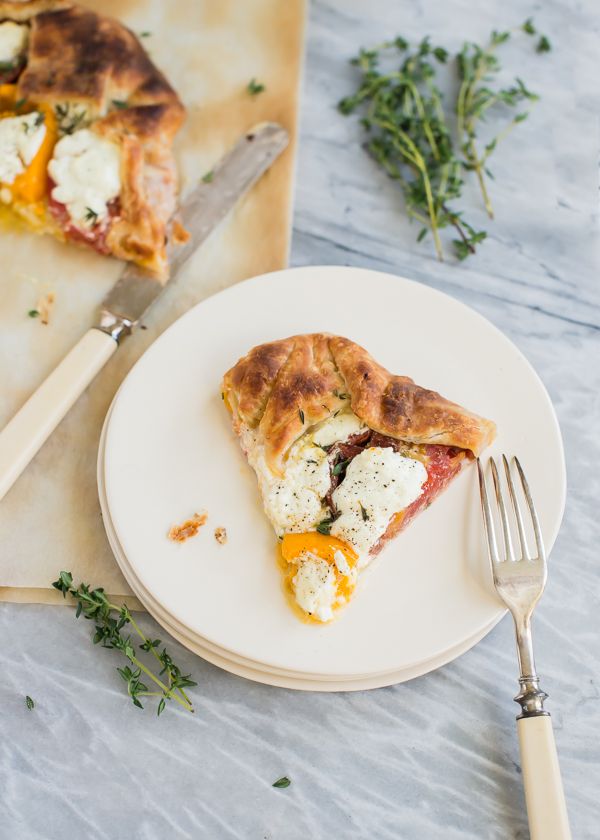 Are you making your own? We'd love to hear from you, how it was!