Many of us associate minimalism with those super-sleek interiors that seem to exude a cutting-edge, futuristic vibe. While these do look great while flipping through a catalog, a minimal space also needs a healthy dose of functionality (and reality, in some cases!) Crafted by G. V. Plazzogna for Cesar, Mila is an innovative and easygoing kitchen that embraces a minimalist silhouette with refined elegance. There is an undeniable 'breezy' appeal that Mila exudes, and its many compositions can be custom-ordered to suit the specific needs of your own home.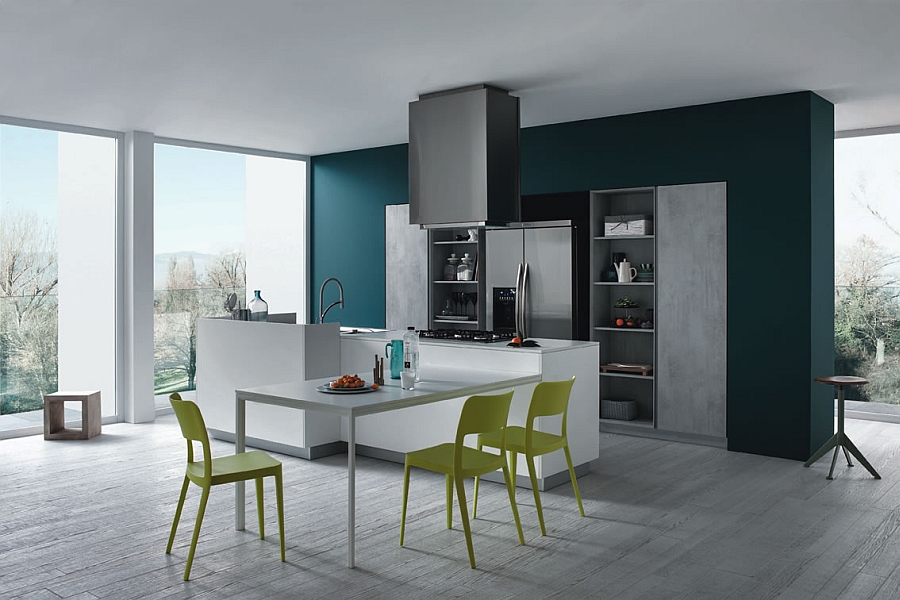 Combing several different textures in an effortless manner, this stylish kitchen offers visually captivating finishes that mimic exposed concrete, In addition, smart wooden cabinets and shelves in dark and light tones offer plenty of storage options. The latest Lineset shelving units, fold-open units and custom-sized, wall-mounted cabinets allow you to utilize the available vertical space to the hilt. Smart and multi-functional kitchen islands are the heart of Mila and allow you to utilize the areas both as prepping zones and serving stations.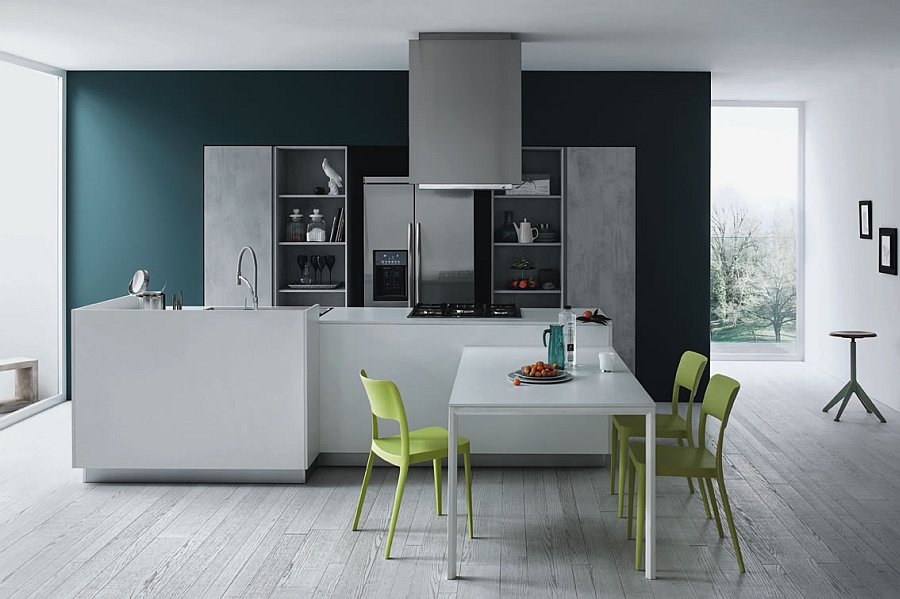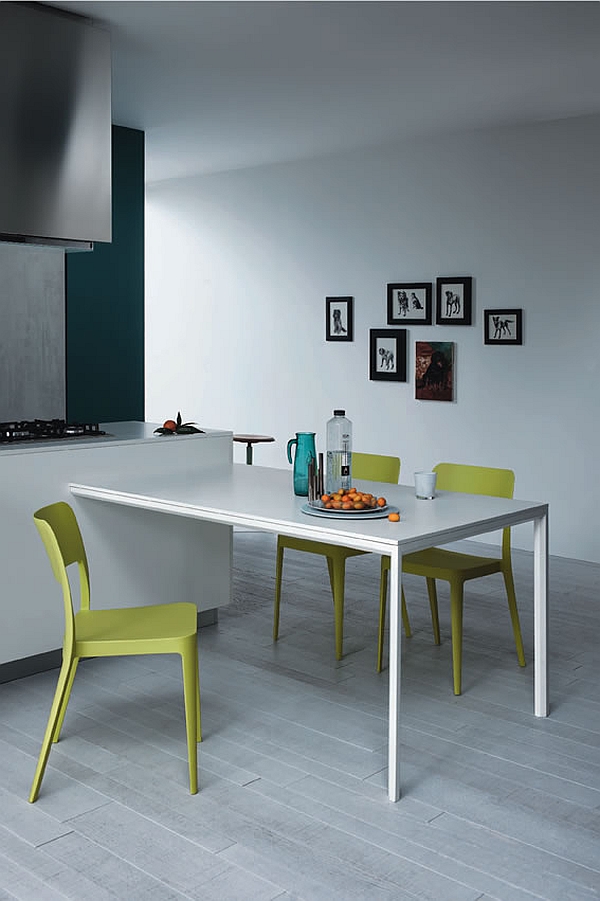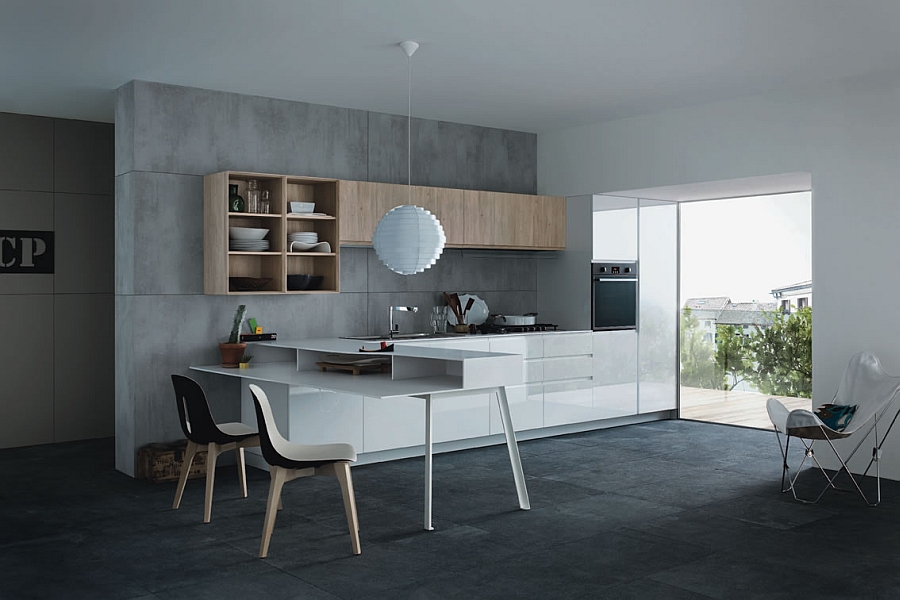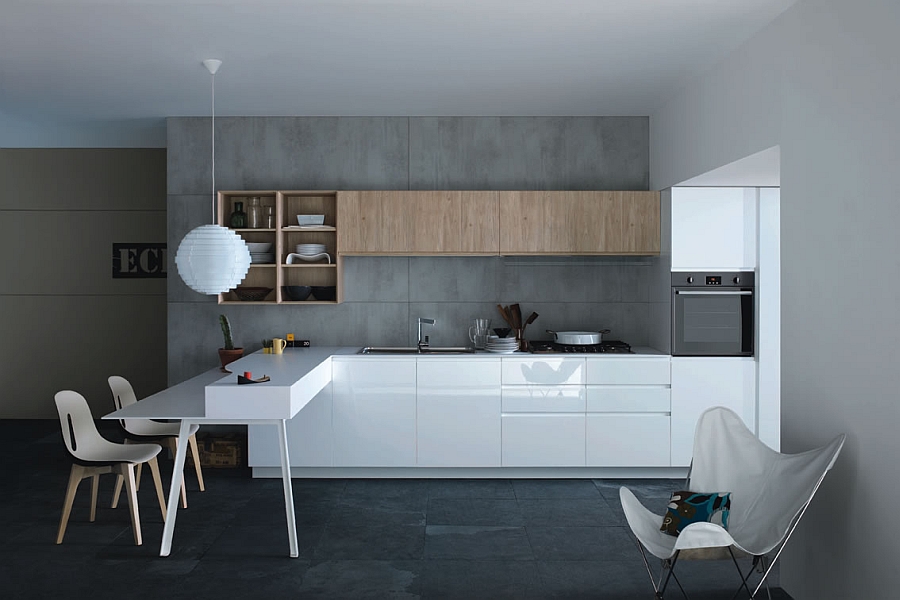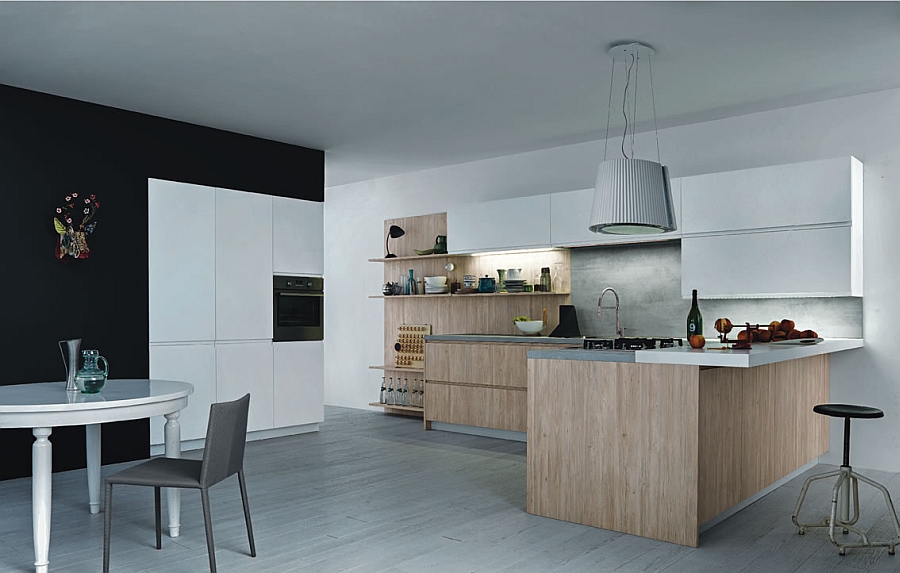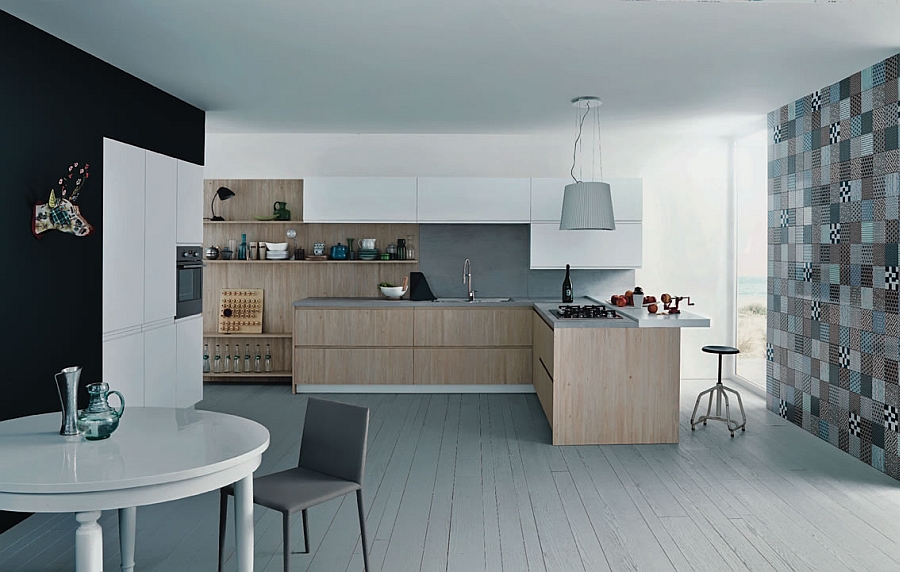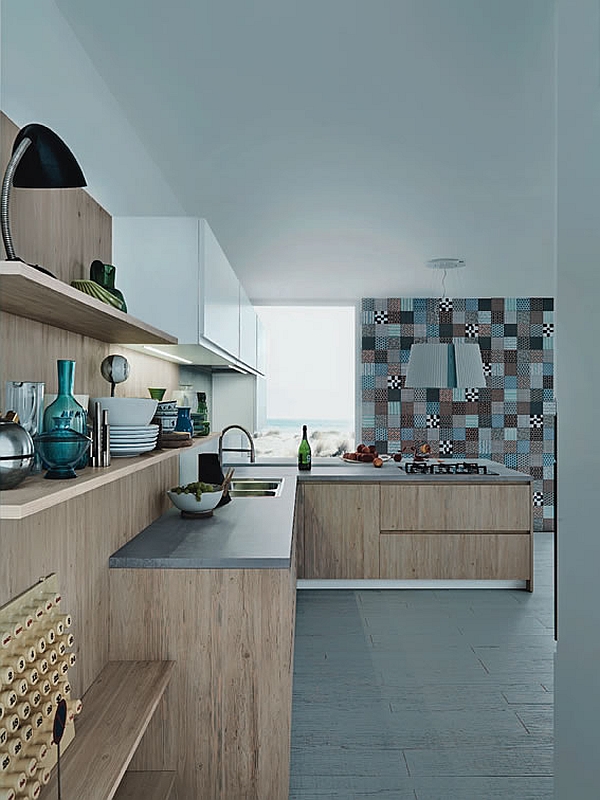 Trendy additions such as the Wing and Desco tables allow you to turn the kitchen into a perfect social hub where the entire family can spend some quality time together. And the best part is that Mila does all this while still offering a casual and relaxed kitchen that seamlessly blends with a contemporary living room or dining area in an open floor plan. A practical urban kitchen for those who love restrained minimalism!