There is nothing more refreshing than an outdoor lounge that presents a wonderful balance of elements and offers a tranquil retreat. Located in the eastern suburbs of Sydney, the Coogee Residence showcases how to make the most of the available space while creating a beautiful interplay between the interior and the outdoors. But instead of just focusing on the interior, the house designed by Tanner Kibble Denton Architects takes a refreshing and breezy approach to extending its living area into the backyard by using a fabulous glass-roofed pergola.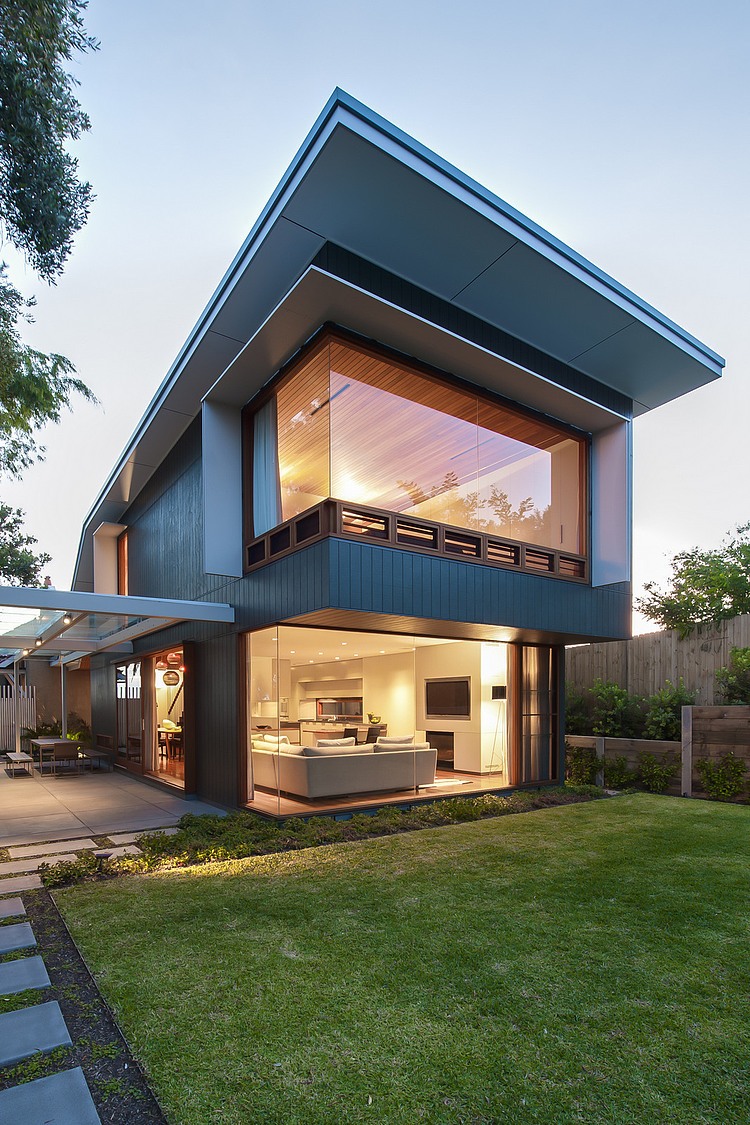 Nestled on a sturdy steel structure, the glass top of the pergola lends visual lightness while allowing the family to dine and relax outside. Most modern pergolas are capable of turning the outdoors into a full-fledged living space on its own with the help of the right decor, and this glassy delight takes it to a whole new level with its sleek, aesthetic form. A serene water feature adds to the tranquility of the space, and large sliding glass doors lead the way into the double-height dining space. The lower level of the house also features a smart living space and a modern kitchen with a generous serving area.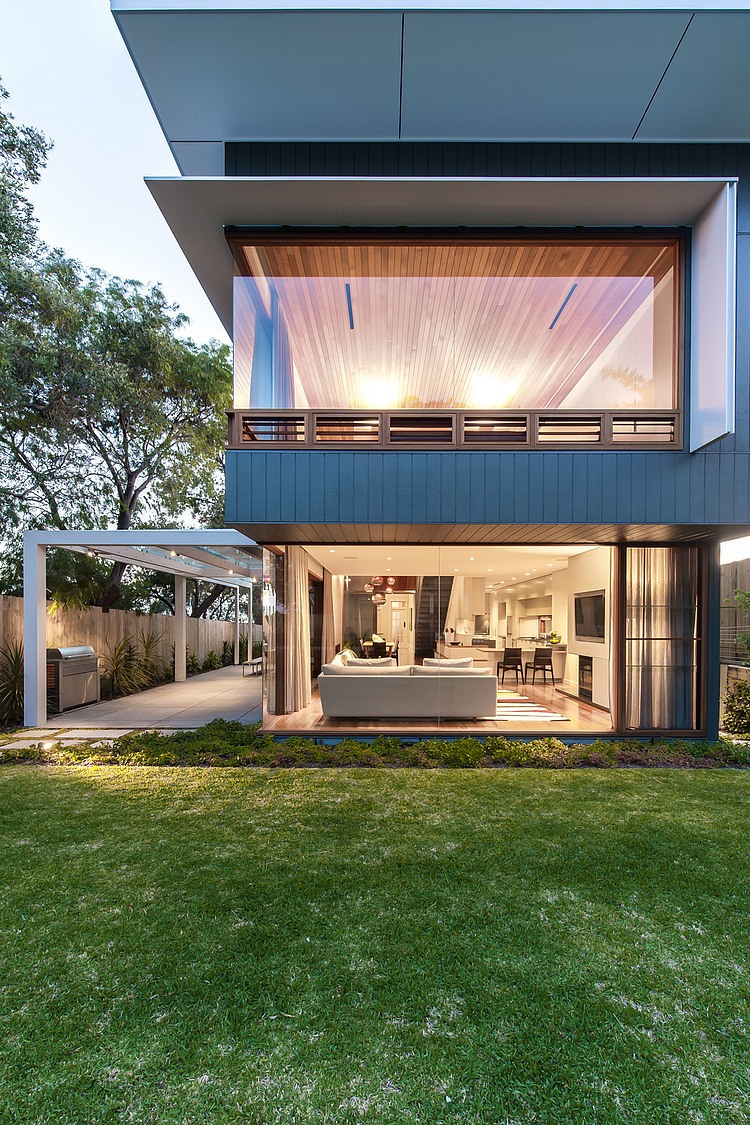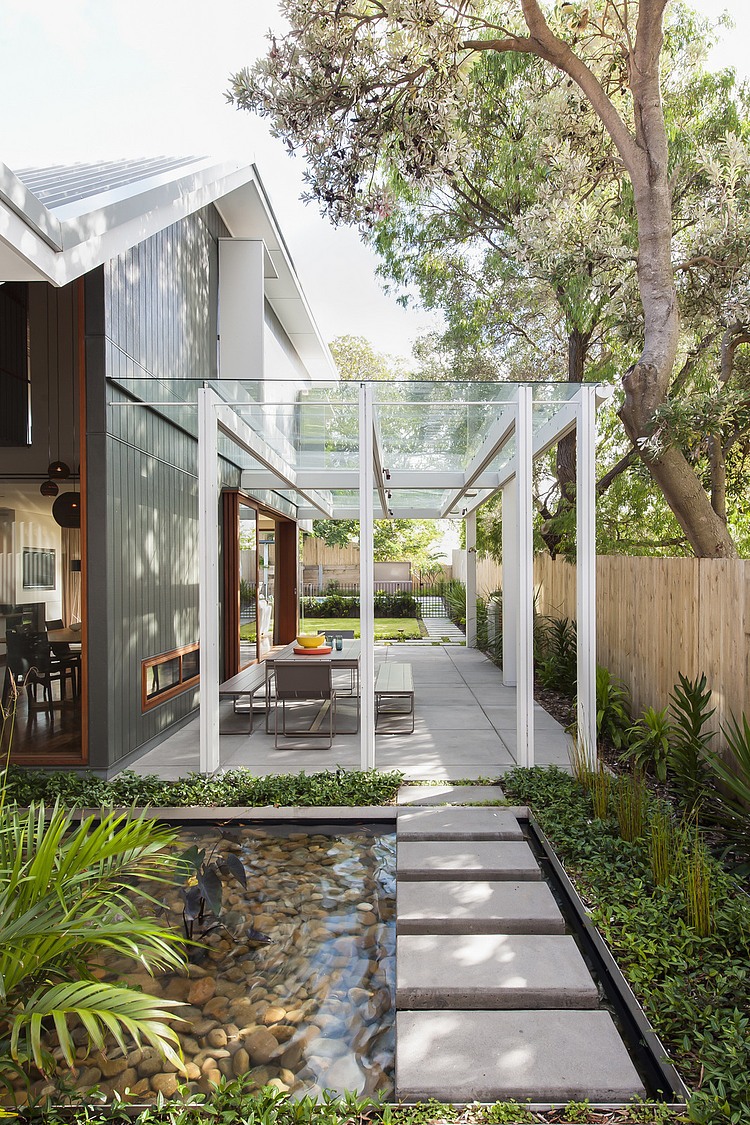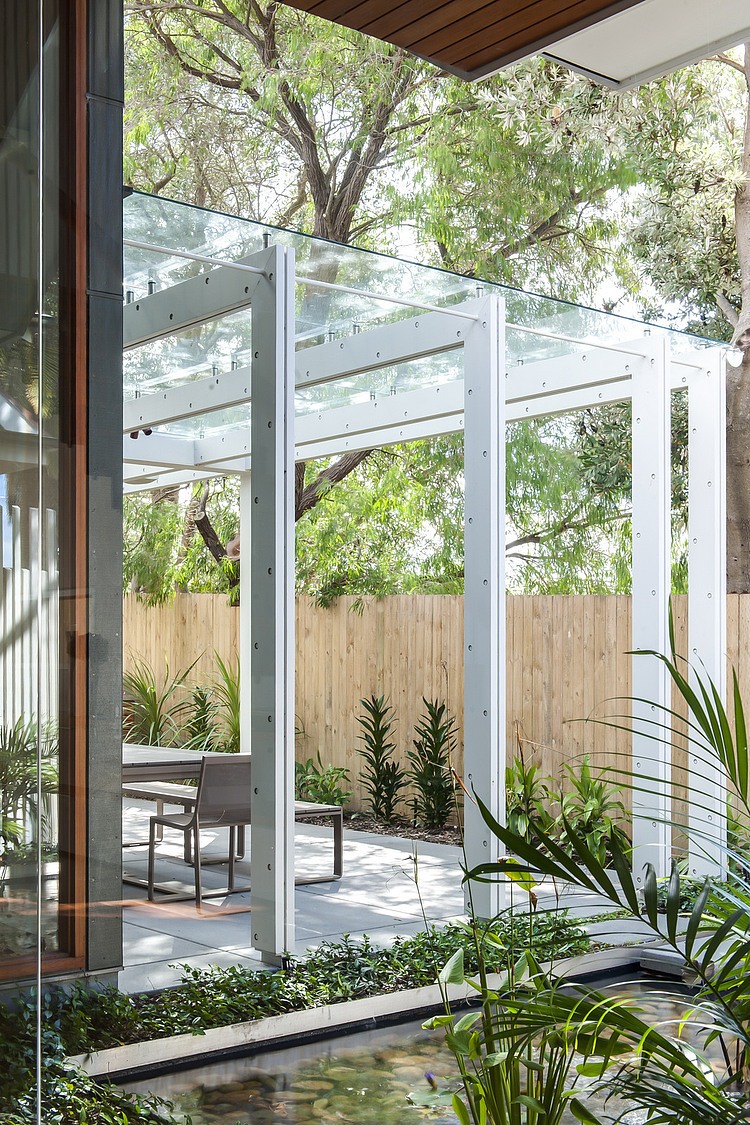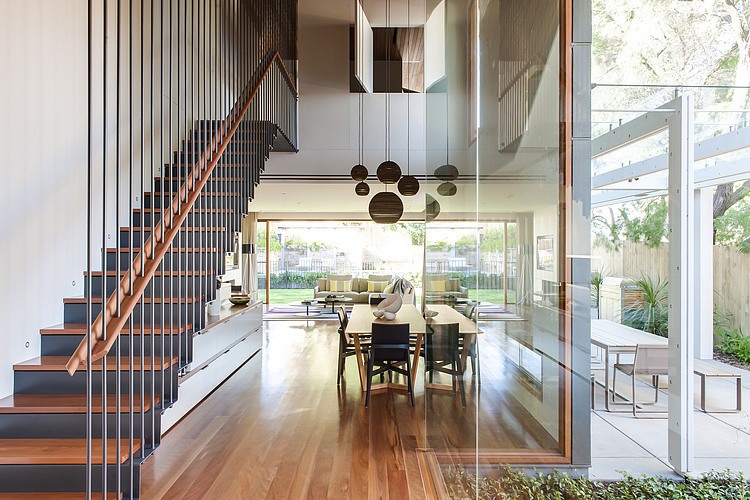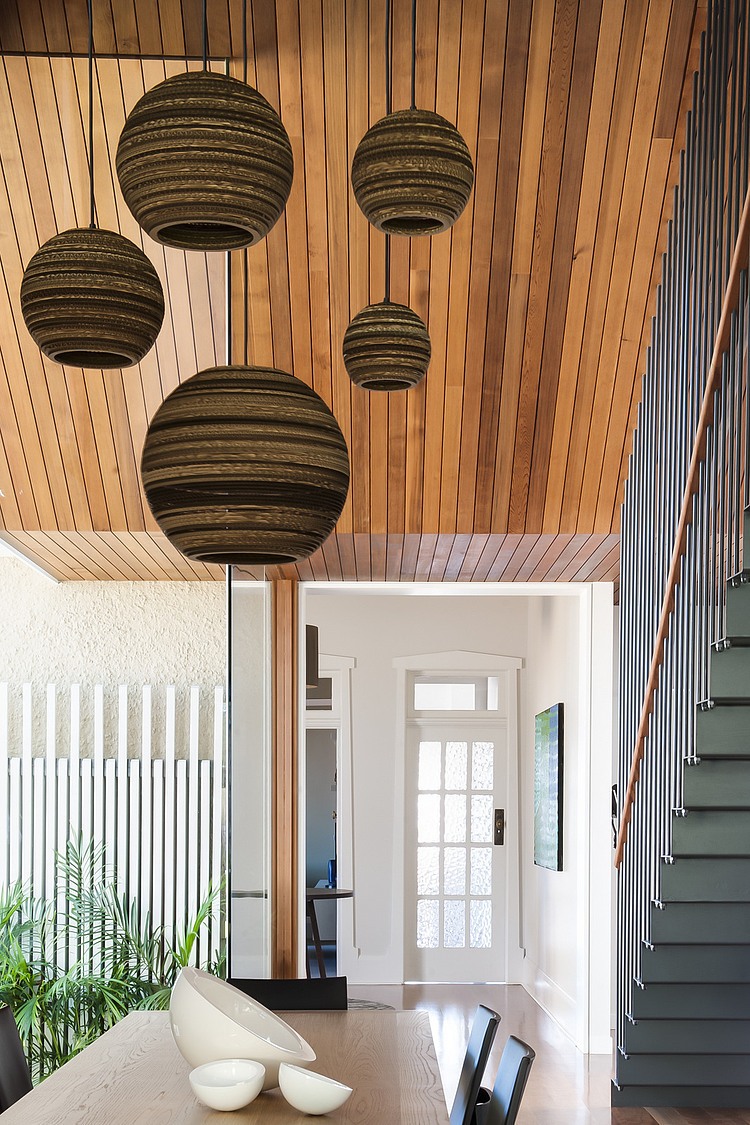 Timber is used in an extensive fashion inside the house in framing, cladding, flooring and ceilings to add warmth and a rich sophistication. A visually captivating staircase leads the way to the top level that houses the bedrooms and bathrooms, along with other private spaces. Elegant and creative, the Coogee House is a perfect example of how to extend your living area beyond the walls of the home with simplicity and style!