Fast food eating is becoming more and more appealing to our busy lives. You need to make the most of your lunch break, so you choose to eat something that cooks really fast, tastes great and keeps hunger away. But do you compromise on quality and go for a quick meal without real value? No! Because there are now places where you can have it all. And if you're a design aficionado, you'll love them even more — today I invite you to a quick fish bite at Raionul de Peste in the capital city of Romania, Bucharest.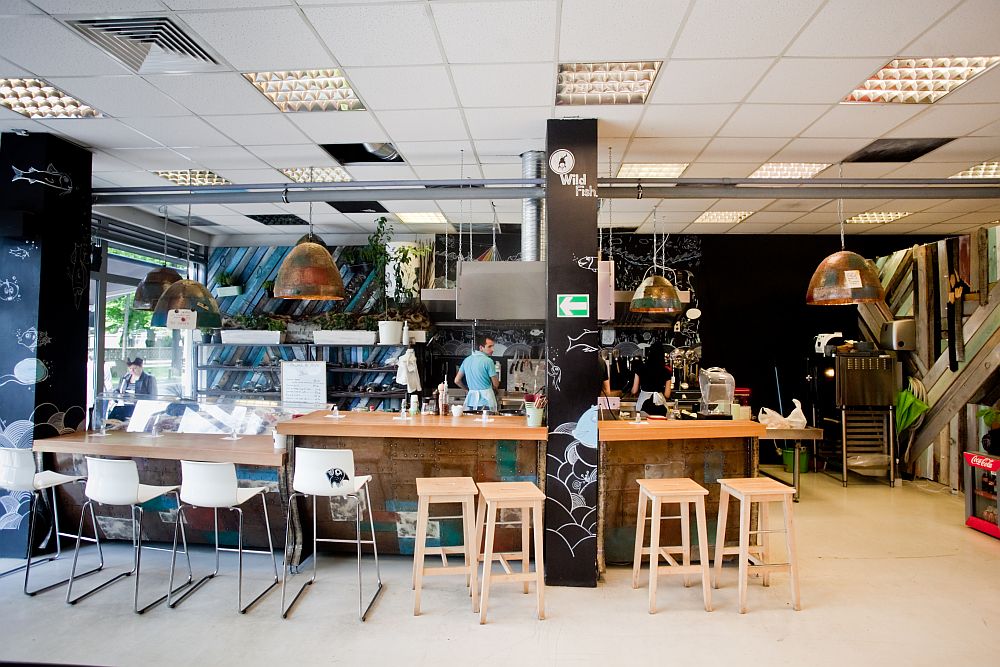 Scooped by StyleHeritage in the busy Dorobanti Plaza, one of the most posh neighborhoods of Bucharest, Raionul de Peste is one of those cozy places where you go for a meal of fresh fish. The atmosphere is nothing but unique; with fishing nets displayed on the wall, an old river boat doubling as the counter, iron lamps, wooden bar stools and spices all over the place, this restaurant welcomes you to a different aquatic experience with a steampunk flavor.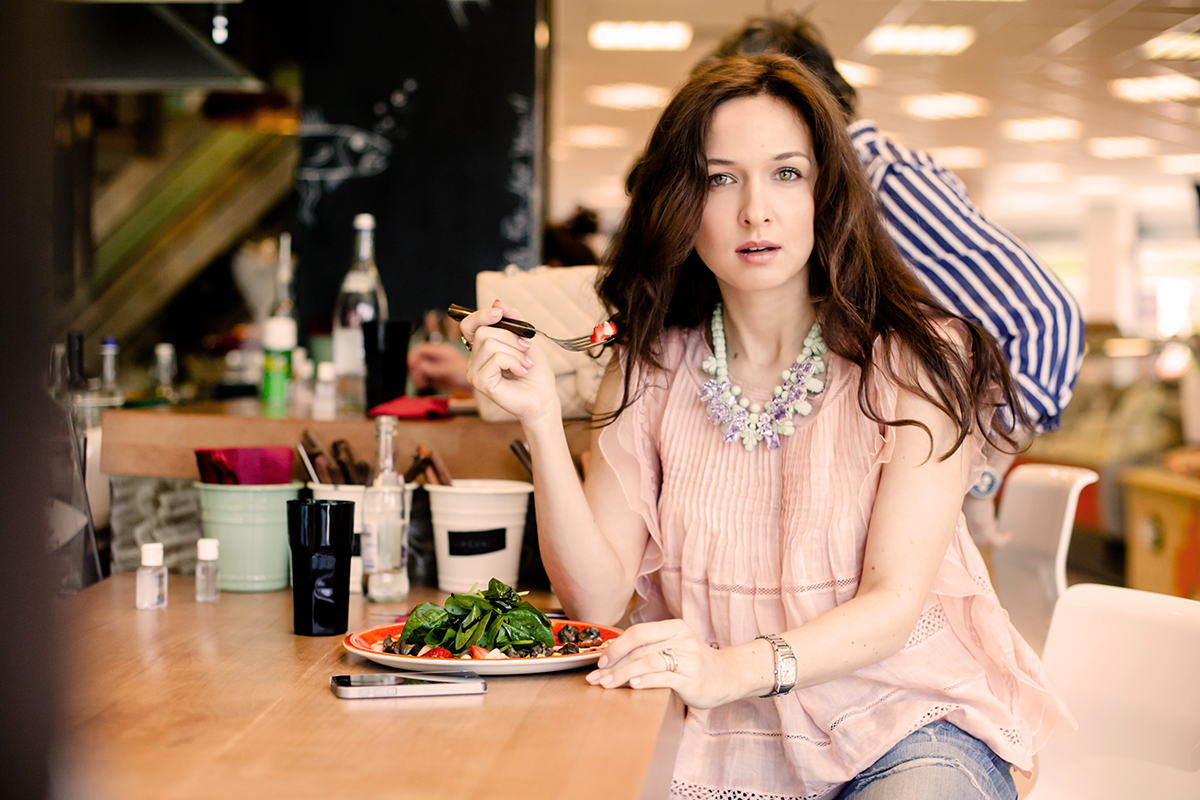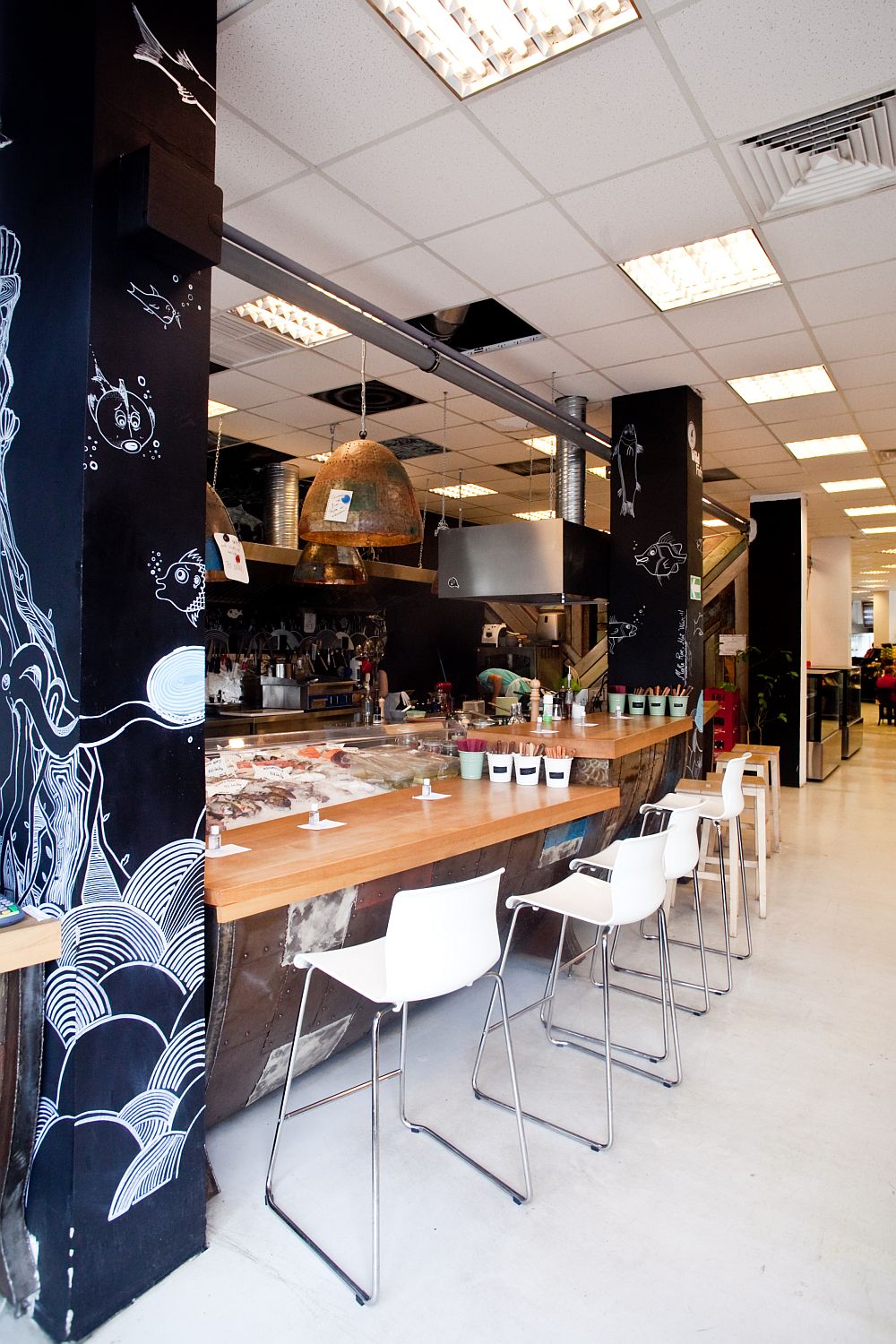 Guilty for creating most dishes at Raionul de Peste is Dragos Tudoran, one of the top chefs in Romania when it comes to modern cuisine. He's been both the architect and designer of the place, and the person who improvises for you in a very unique style. He's the person who can make it all special — for example, by cooking a seafood dish just for you, on the spot, depending on what you feel like eating that day. Will you go for one of their tasty, unusual combinations?
We sat down with this talented chef and the restaurant's other food-savvy employees to find out more about them and their concept for good eats.
Your restaurant has a specific style and ambiance. How did you come up with the idea? What inspired you?
Each restaurant has a concept, the driver for all other decisions, from design elements to food selection. From the start we envisioned something really simple, but innovative at the same time — to create a great ambiance for our customers. We were inspired by Ernest Hemingway's The Old Man and the Sea, by old fishing boats and the beautiful aquatic life.
Was there a reason for the relaxed, casual look, as opposed to super-sleek contemporary decor?
Raionul de Peste is located in a market from the center of Bucharest, which is not quite the conventional space for a restaurant. That's why we went with an urban design and a relaxed atmosphere in a space where you can socialize with cool people.
Have you been closely involved in choosing the decor, colors and the accessories? Or was it left to professionals coming in?
We were very closely involved in the whole design process. After setting the concept we were thinking of design elements which can create a huge impact: the bar looking like an old boat, the iron lamps, the fence made from recycled wood and the black and white drawings from the walls. Because we wanted something different, we worked with our artsy friends.
The boat was made by a sculptor artist from Sibiu (editor's note: a marvelous city in the heart of Transylvania), Claudiu Nicodim, the lamps were made by Dorin Man and the drawings from the wall were made by Traian Vartej and Sorin Varvoreanu, freelancer painters.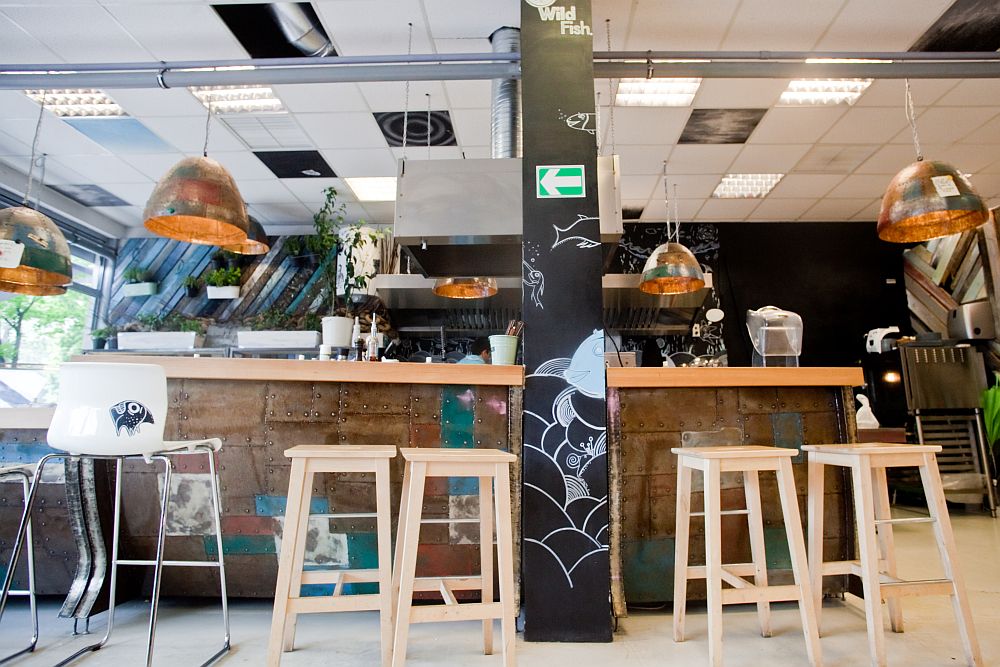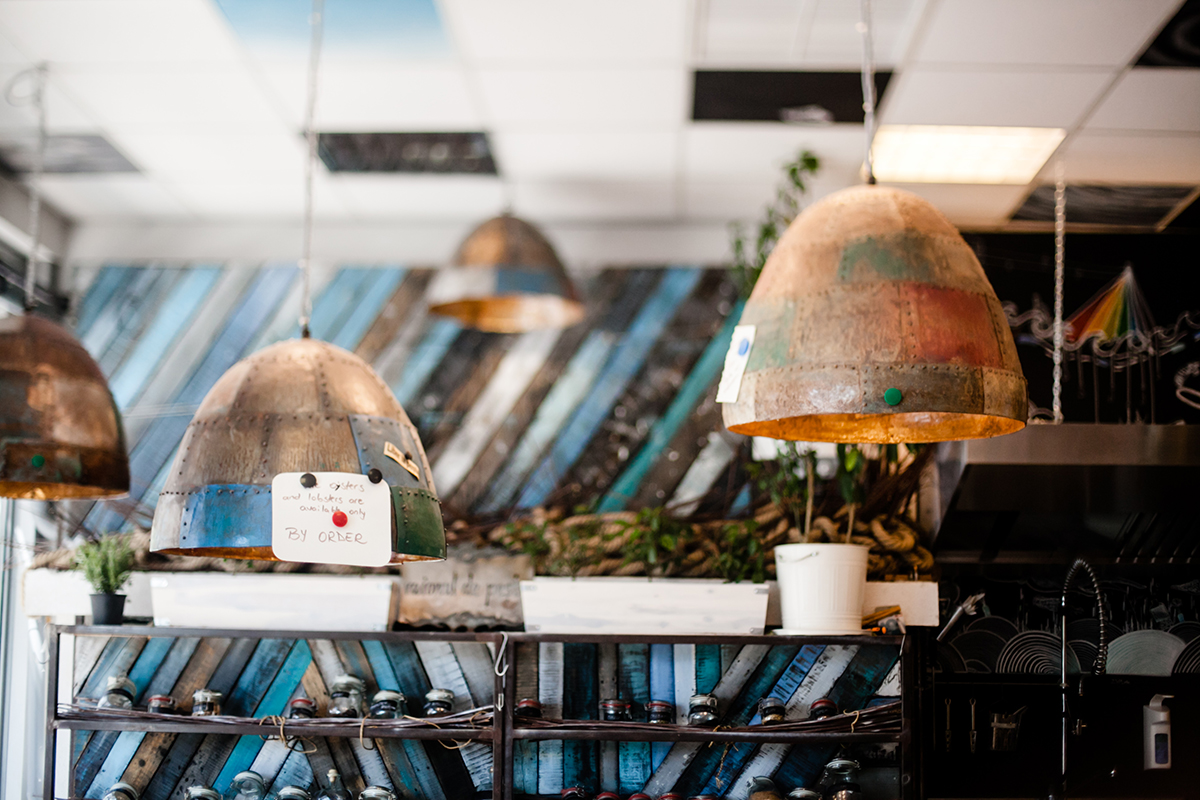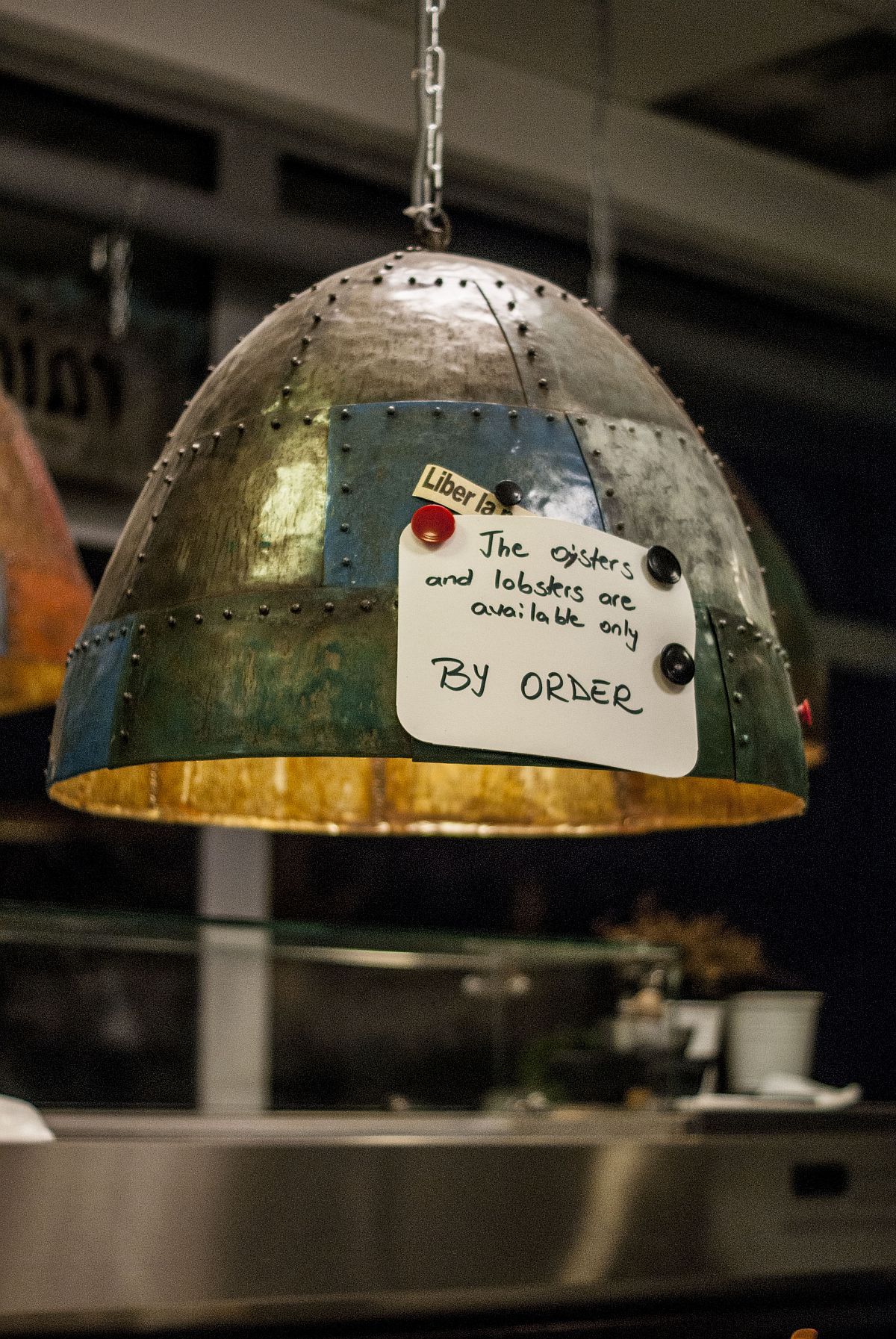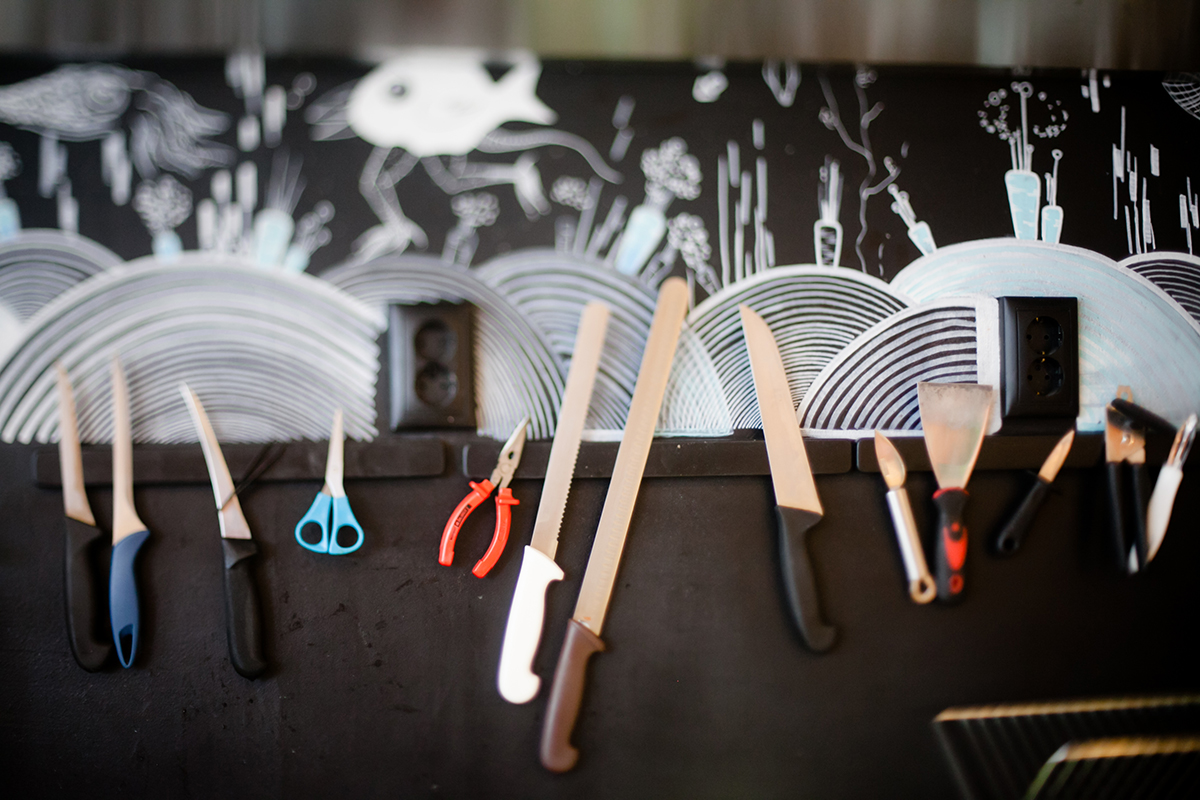 Do you think the design and the theme of your restaurant reflect the quality of food that you serve and your philosophy towards cooking?
For us, the most important thing is the quality of the food and our philosophy towards cooking. We serve the highest quality fresh fish, prepared in a fusion way with Asian influences. The design and the theme of Raionul de Peste are important for our customers because this makes them feel comfortable, allowing them to experience a relaxed dining atmosphere with friendly services.
Is there anything you would like to change about the current interior? Any additions or renovations lined up for Raionul de Peste in near future?
We are new on the market. But from the beginning the whole design concept was thought out so that it allows us to add different things like kitchen accessories, depending on what customers need. We wouldn't change anything at the moment.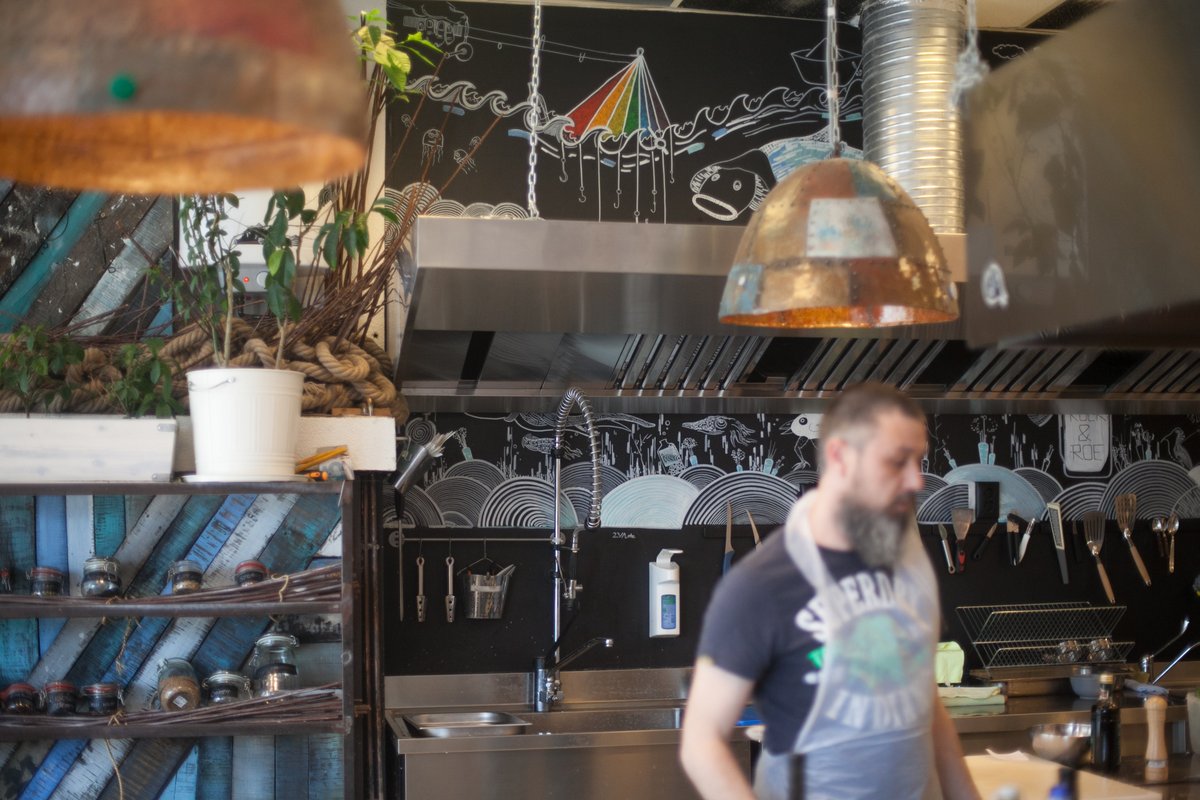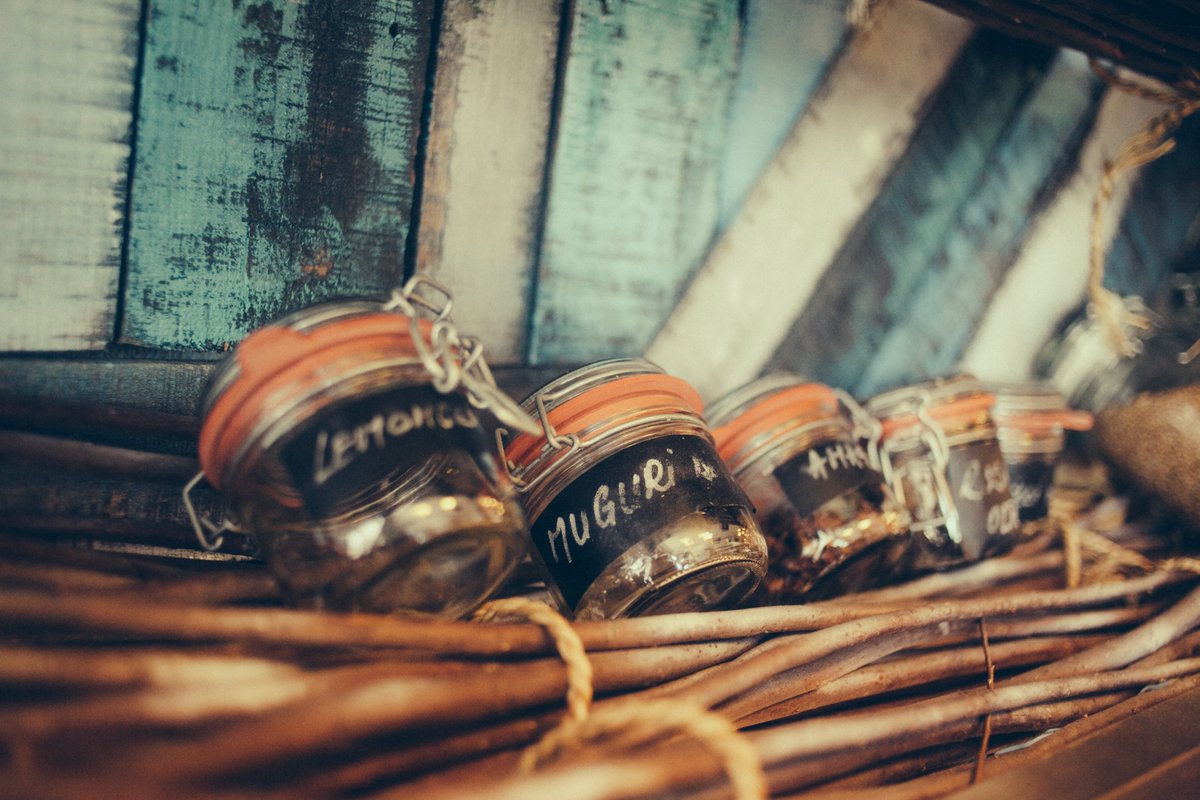 I totally dig the unique boat counter. Anything special about it?
Definitely it's something unique. For our sculptor, Claudiu, it was something different, too. He worked on our boat for one month using special iron sculpting techniques and was happy and proud at the same time to bring it from Sibiu, personally.
Lastly, because we have a bunch of foodies who love good eats (and fish in general) — what would you recommend for someone coming to Raionul de Peste?
Our main purpose is selling fresh fish. That's why, for someone coming to Raionul de Peste, I recommend raw fish with olive oil, mango and marine salt. It's something easy and refreshing at the same time.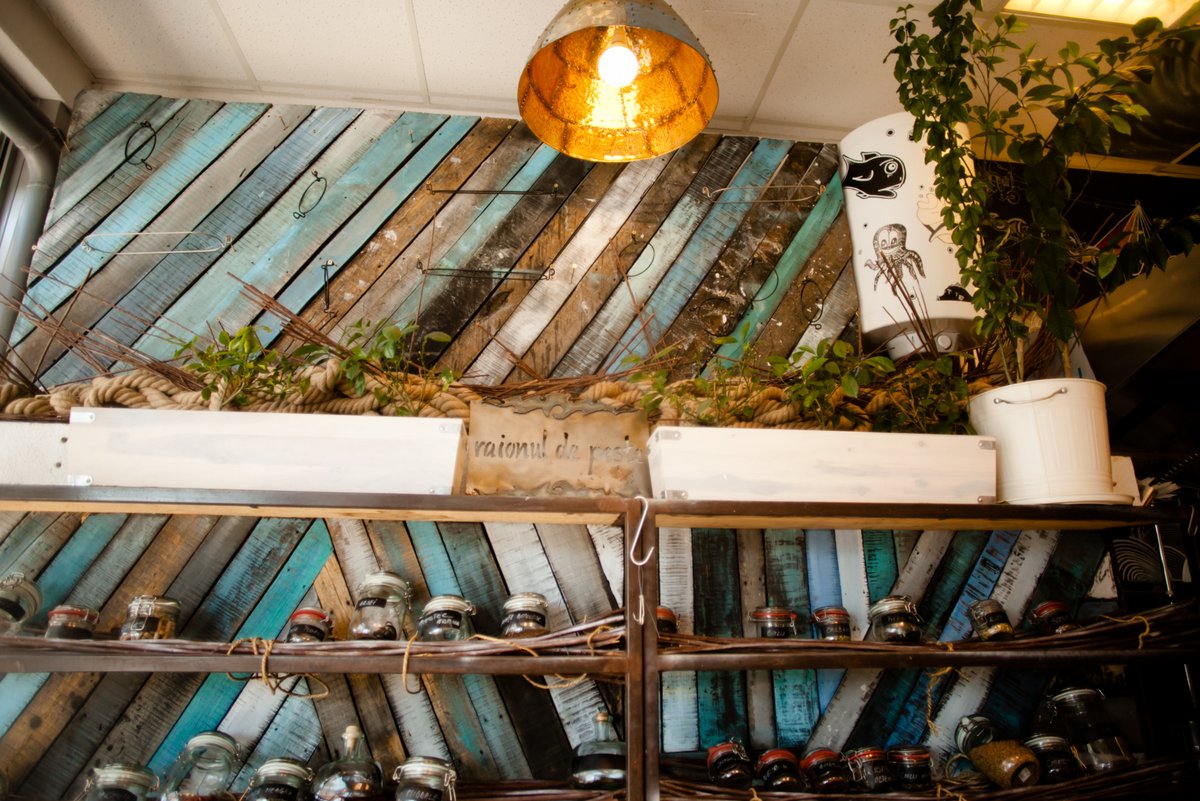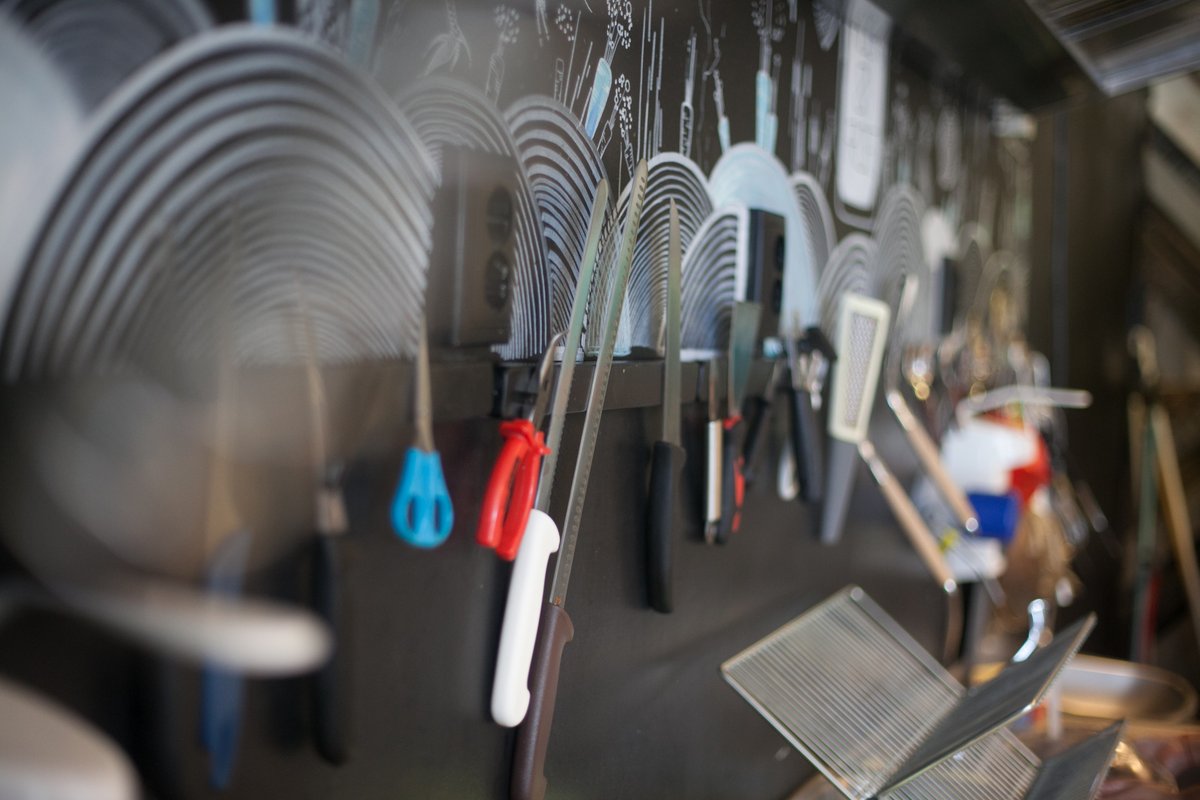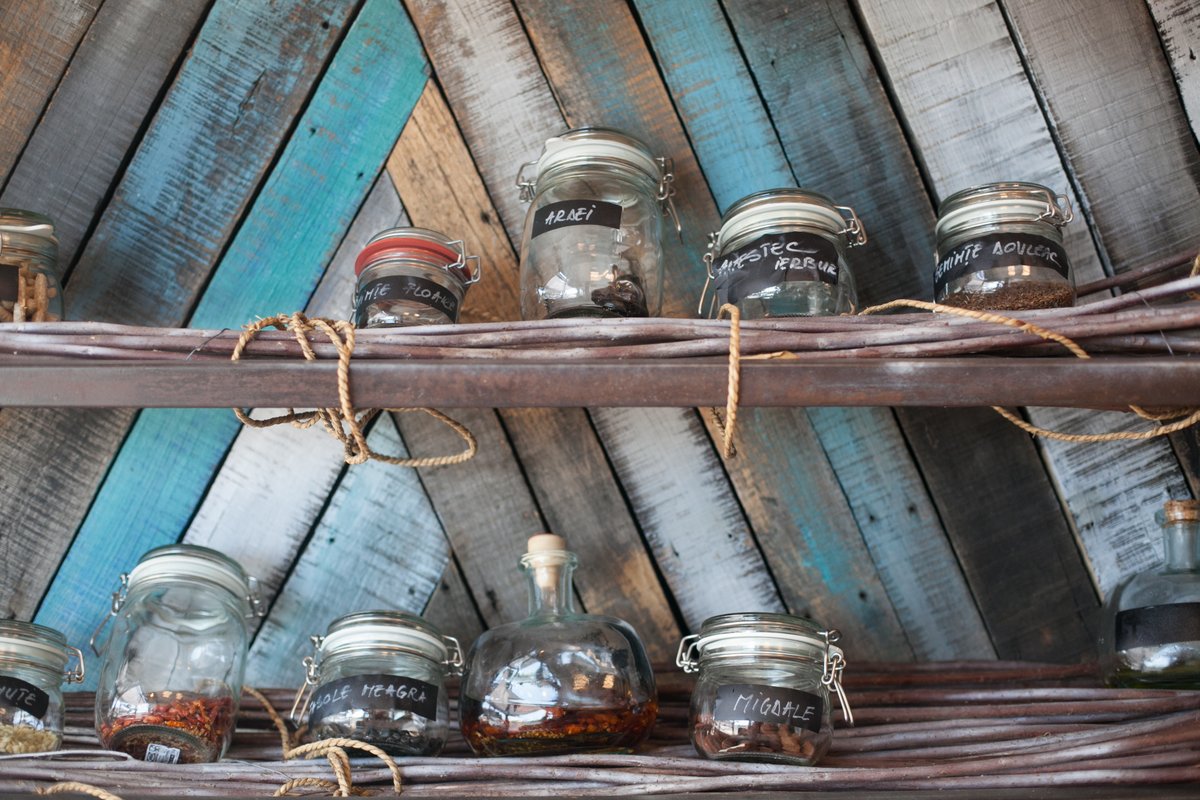 // Photos by Bogdan Dinca & StyleHeritage