One of the things we expect from contemporary outdoor decor is comfort. While that sounds all too obvious, the fact is that the last two decades have seen a phenomenal increase in consumer expectations when it comes to outdoor furniture, and people now want their daybeds and lounge chairs to be as snug and cozy as indoor furniture. One of the pioneers of this trend is Tribù, who has come up with some of the most amazing and luxurious outdoor decor collections in the recent past. Keeping in line with this rich tradition is the Tosca Collection, which was designed by Monica Armani with a touch of femininity and ample style!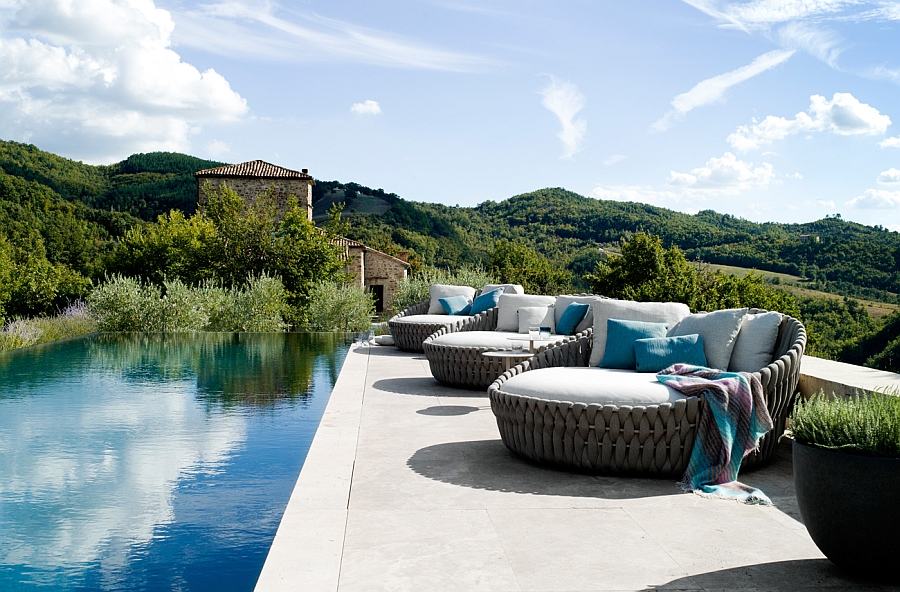 The design philosophy of Tribù has always been to create customizable outdoor decor that is versatile, trendy and sustainable. Featuring a luxurious daybed, comfy clubchairs, a ravishing outdoor sofa and snazzy coffee and end tables, the Tosca lineup has pretty much everything you need. Crafted using high-end materials, each of these creations will serve you a lifetime, thanks to superior quality and a futuristic form that keeps the pieces relevant for years to come. The daybed, couch and clubchairs come with tapered legs, a rounded seating shell in powder-coated stainless steel, and extra-wide braiding.
Comfy outdoor cushions have been specially crafted for the Tosca Collection to ensure that they stand up to the rigors of outdoor life. The entire collection looks elegant even when used indoors, and you can move the pieces around with ease thanks to their ultra-lightweight build. A perfect way to enjoy those long, dreamy summer evenings by the pool!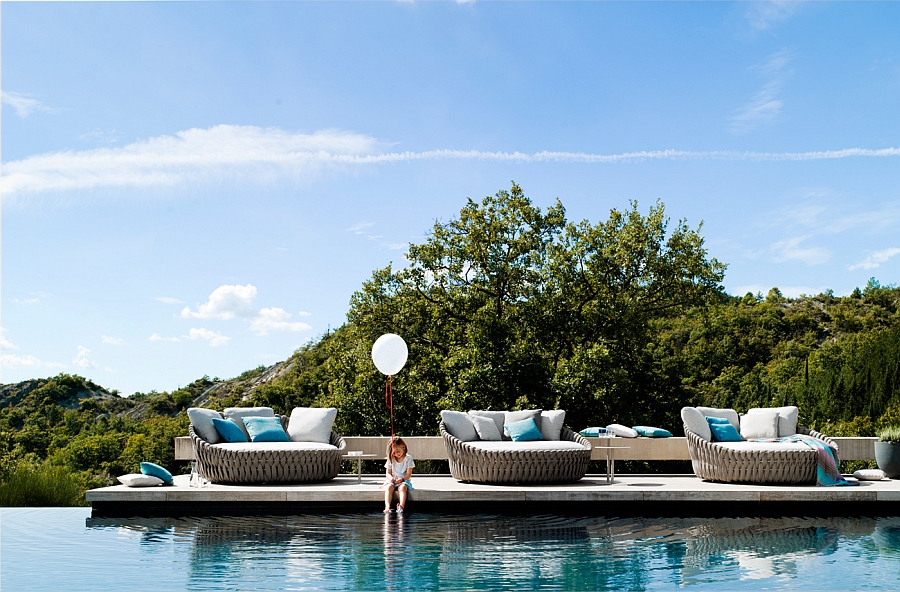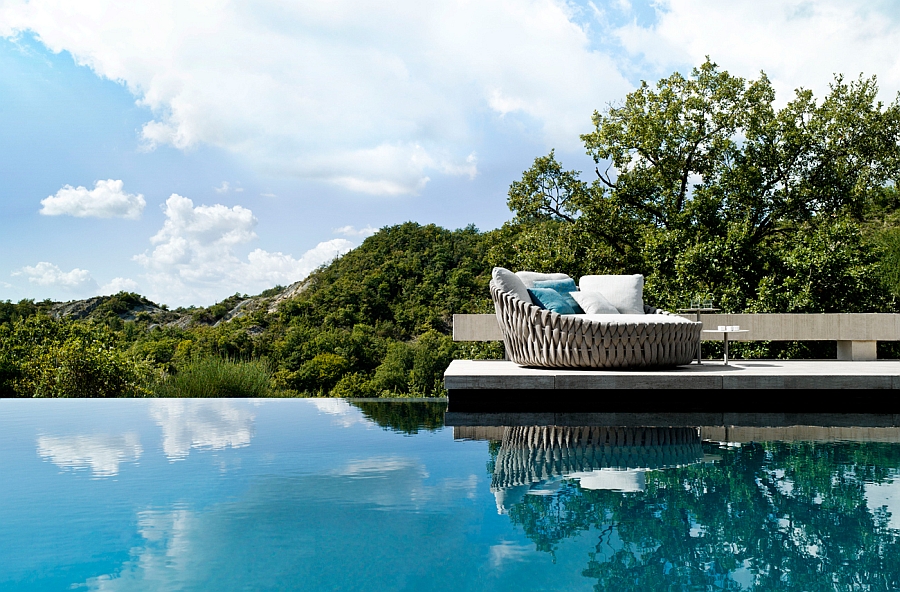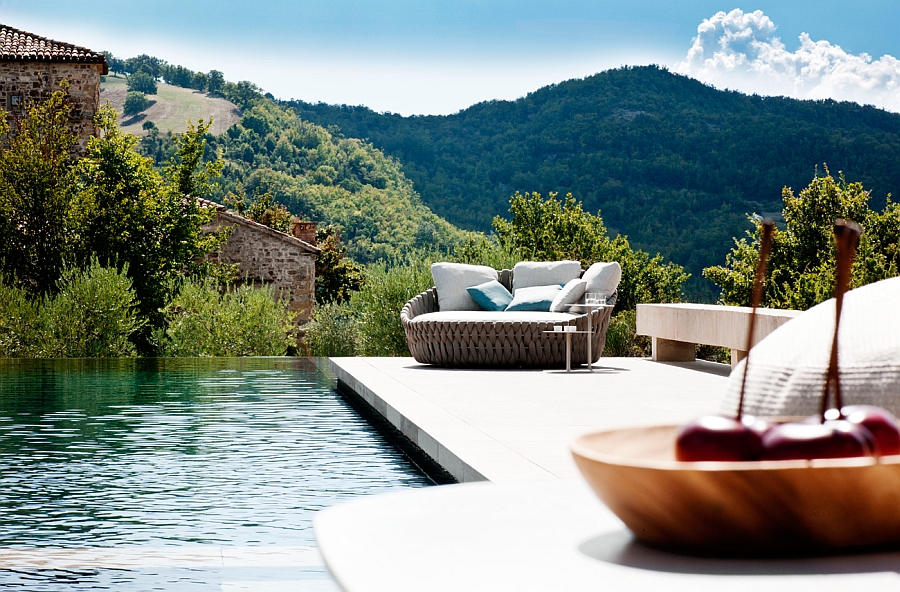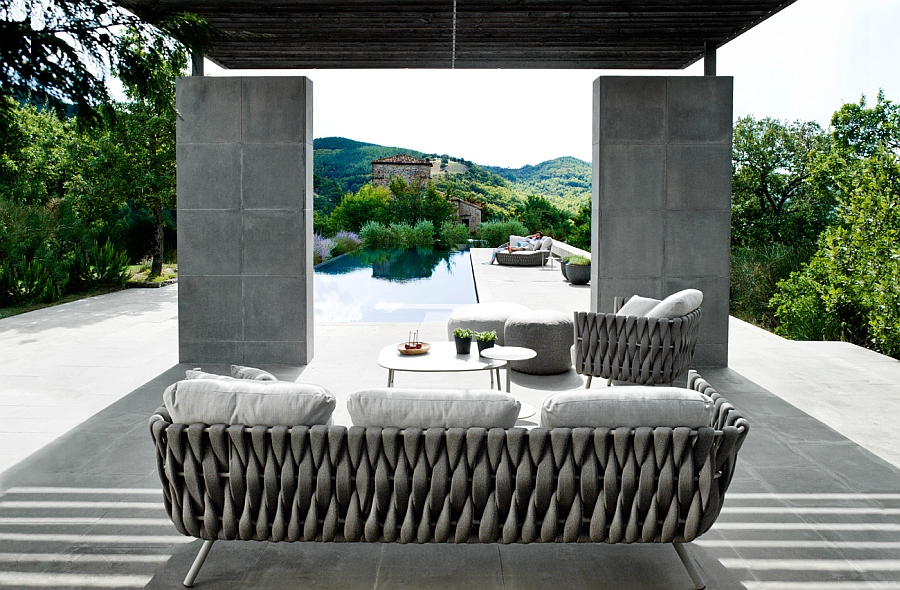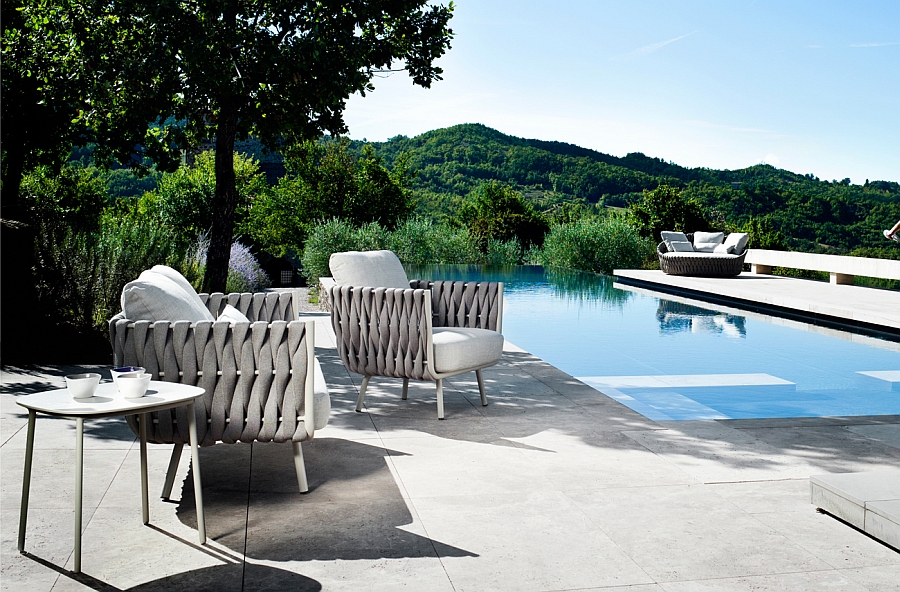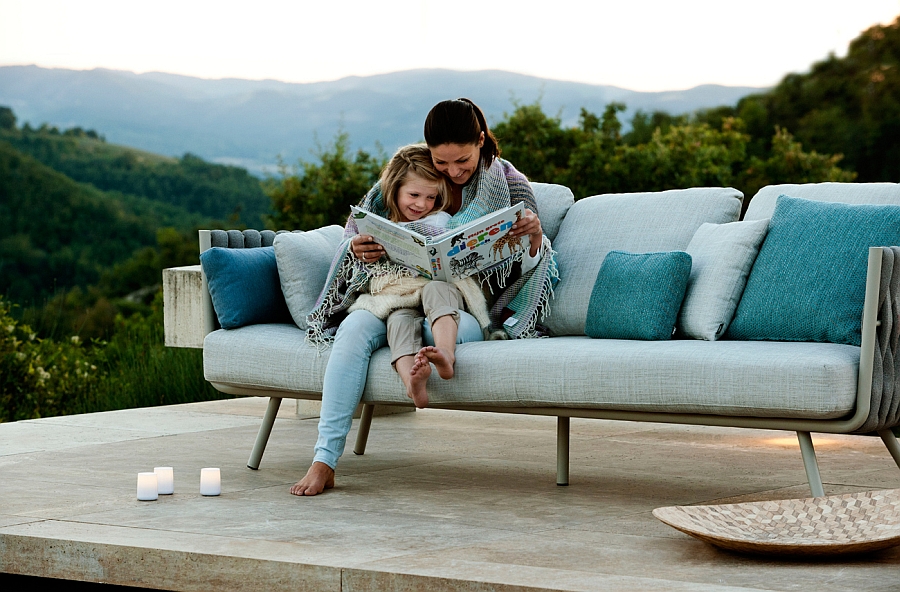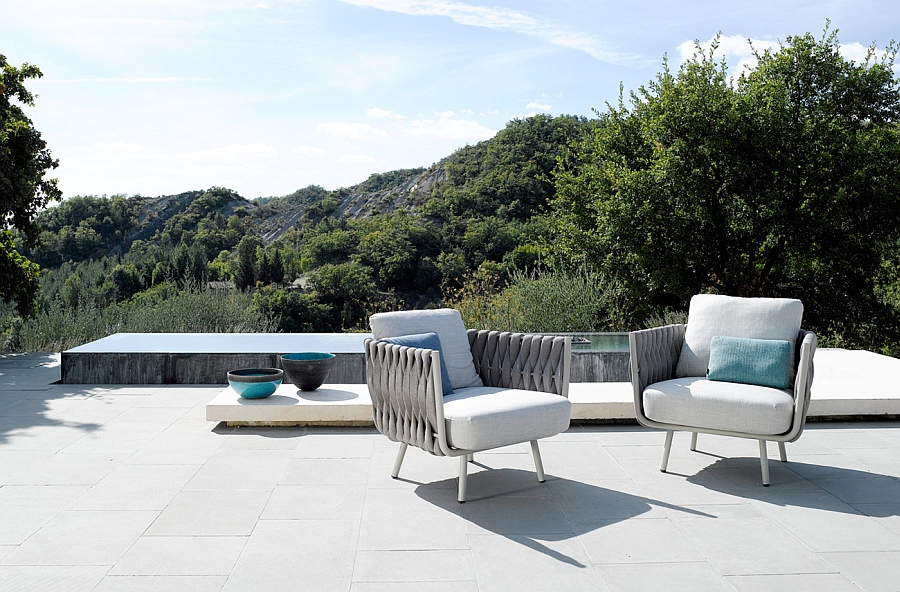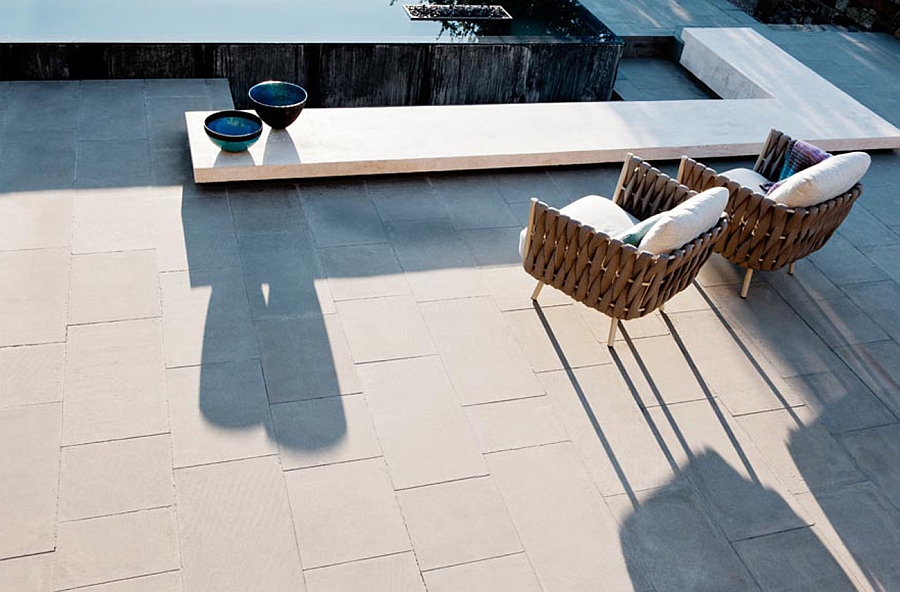 The Tosca collection is simultaneously warm and inviting, stylish and intriguing. It was the first time TRIBÙ called upon a female designer to draw an outdoor furniture piece. Femininity and emotion were keywords in the design of this collection: rounded forms and an elegant seating shell…